What have I done and what am I going to do with Bitcoin? [ENG/PL]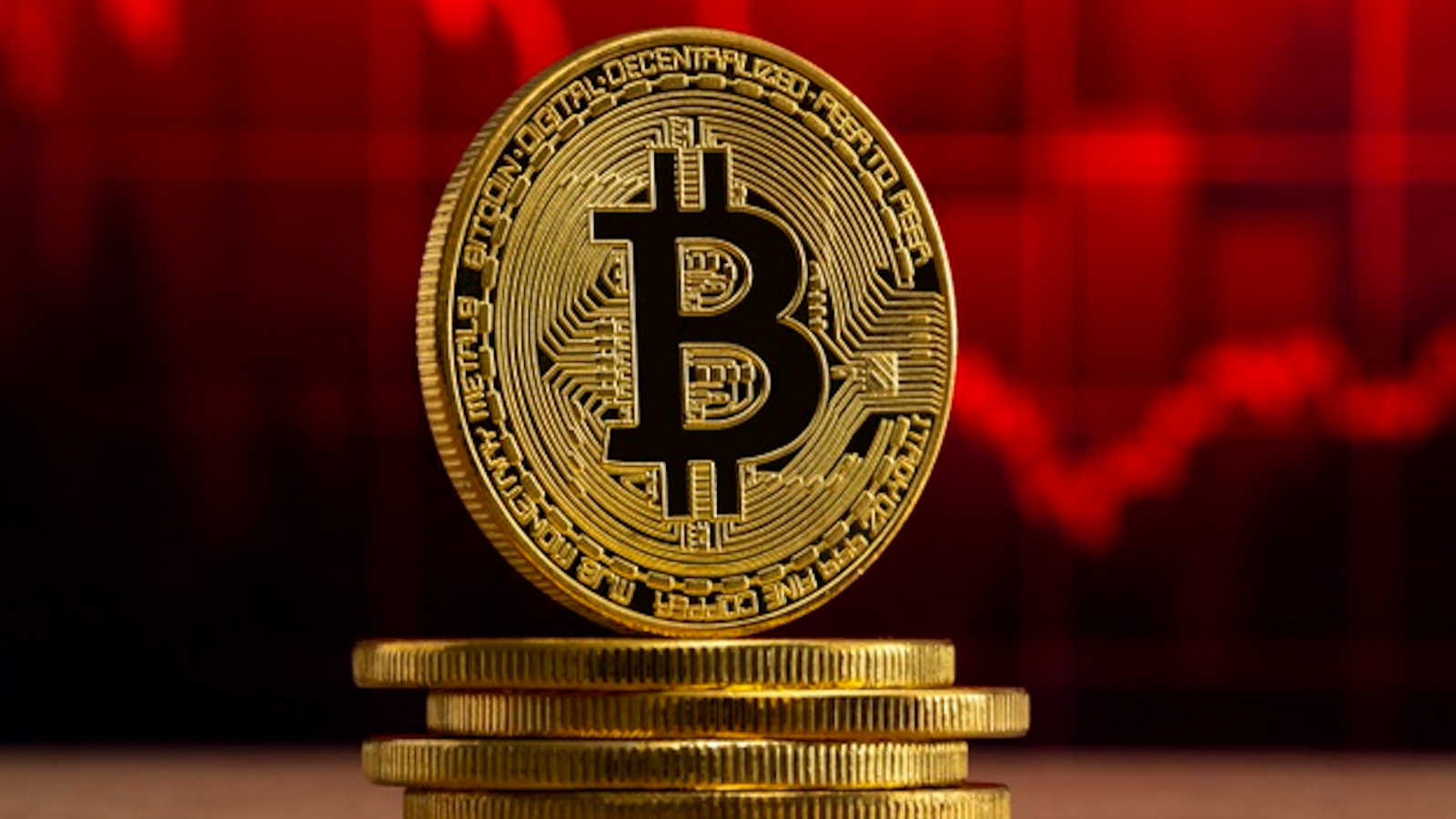 source
ENG
What have I done with Bitcoin? Well, I probably did the stupidest thing that could be done. I bought it when it was up $ 41k. It was about a month ago. The price went up so much that I decided to buy it because I thought it would keep growing. My colleagues warned me about the correction and they were right. I remember when I was afraid to buy it on the BitBay exchange but still pressed the left mouse button and boom. Later, when it dropped to 30k, I lost hope and was sure I did, but I watched the news from the cryptocurrency world - Phil Konieczny on Youtube (my favorite) and other news, and it turned out that Bull Run had just started. Some say Bitcoin could even grow to 100-200k or even more, as Willy Woo says.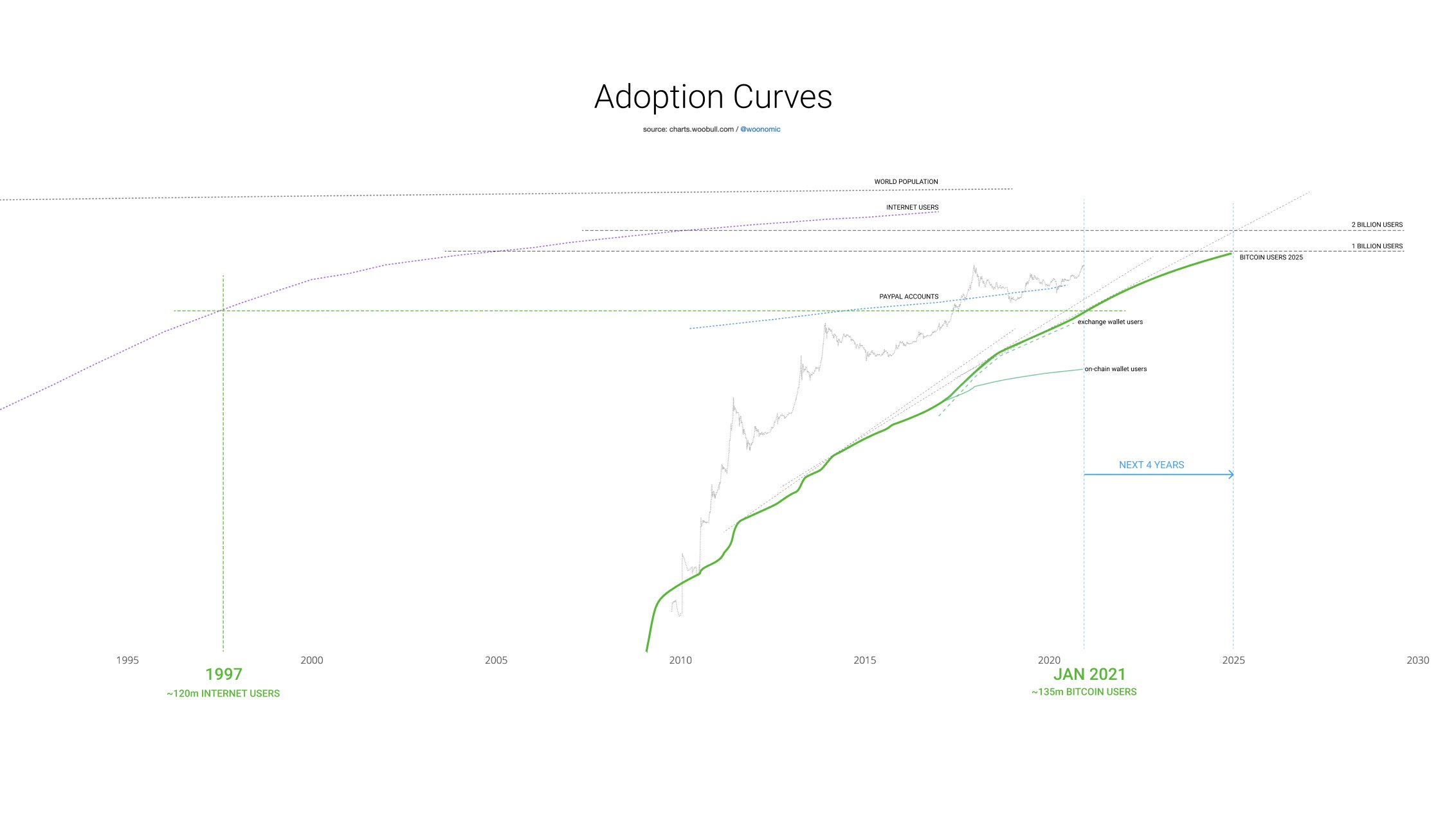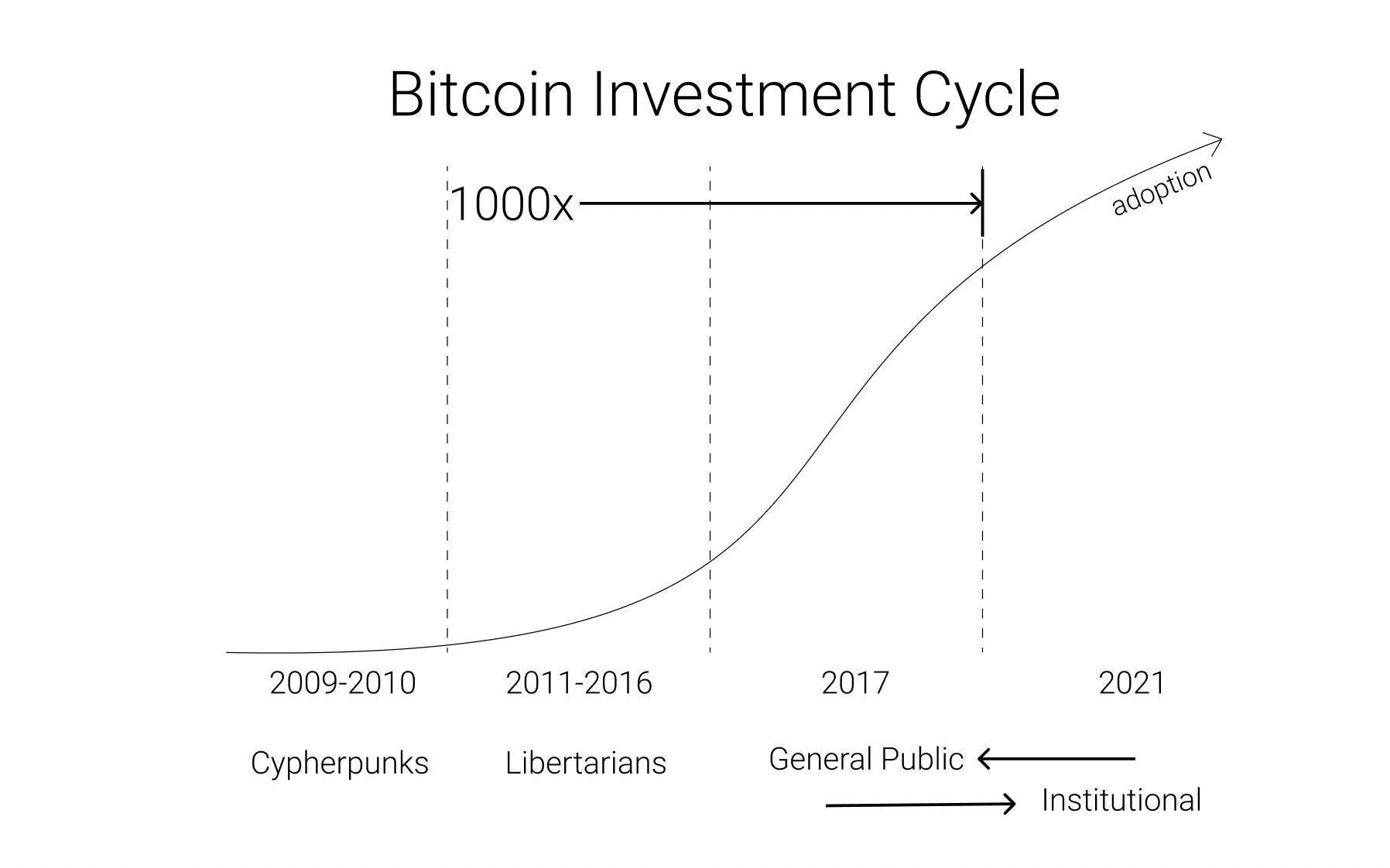 pictures from willy woo twitter
He also claims that 100k is the minimum Bitcoin growth right now. It can become much more expensive (500k or more). As far as I know, Willy Woo is rarely wrong (but still wrong). Well, I am following his advice and will wait.
Now Bitcoin is rising again so you have to wait.
What am I going to do with this Bitcoin? I think I will either wait for advice as I mentioned above Willy Woo or I will follow the BTC Rainbow Chart.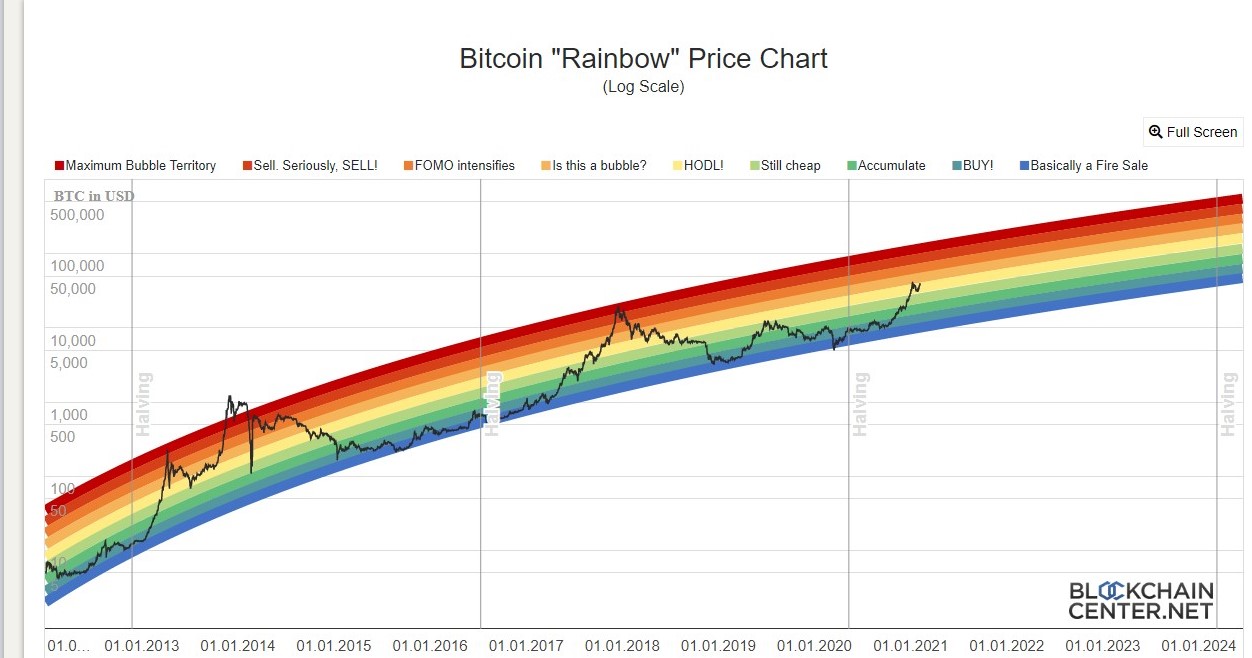 https://www.blockchaincenter.net/bitcoin-rainbow-chart/
And you? What's your plan?

PL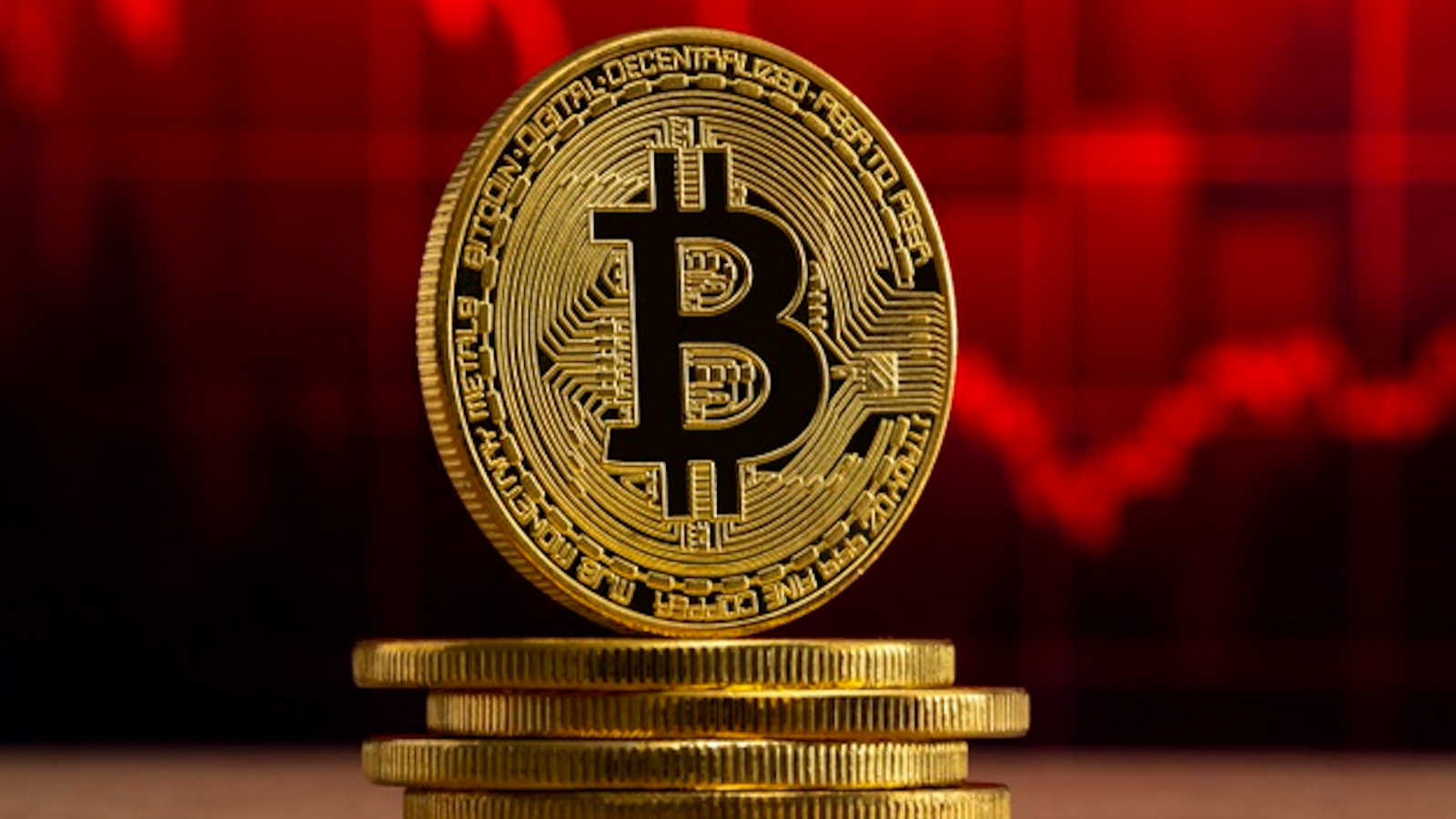 source
Co zrobiłem z Bitcoinem? Otóż zrobiłem najgłupszą chyba rzecz jaką można było zrobić. Kupiłem go jak był na górce 41k $. Było to około miesiąc temu. Cena szła tak do góry, że postanowiłem kupić, bo myślałem, że będzie rósł dalej. Koledzy ostrzegali mnie przed korektą i mieli rację. Pamiętam jak bałem się kupić go na giełdzie BitBay, ale jednak nacisnąłem ten lewy przycisk myszki i bum. Później kiedy spadał do 30k , straciłem już nadzieję i byłem pewien że straciłem, ale oglądałem informacje ze świata kryptowalut - Phil Konieczny na Youtube (mój faworyt) i inne informacje i okazało się, że Bull Run dopiero się zaczął. Niektórzy mówią, że Bitcoin może nawet urosnąć do 100-200k albo nawet więcej jak to mówi Willy Woo.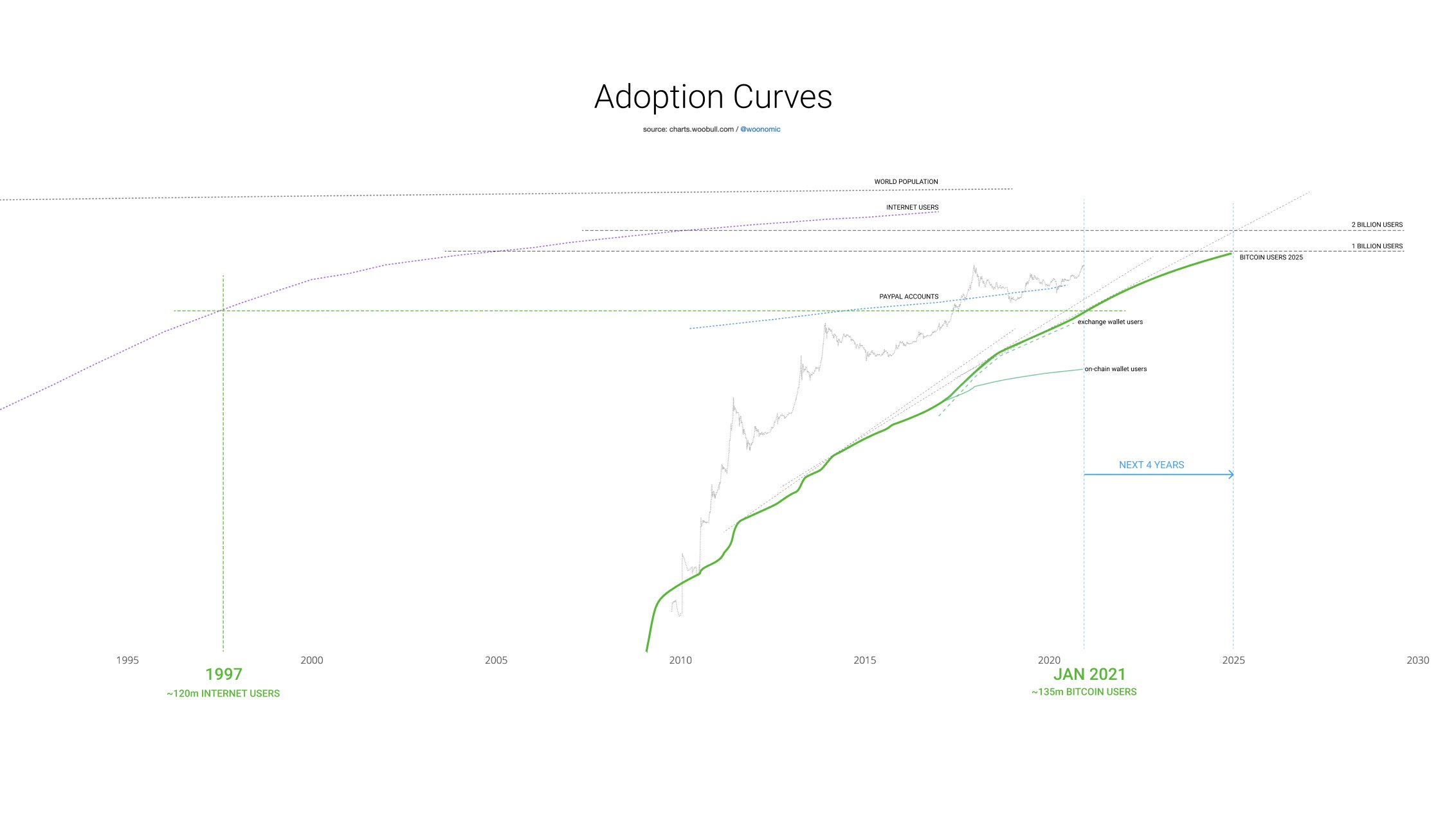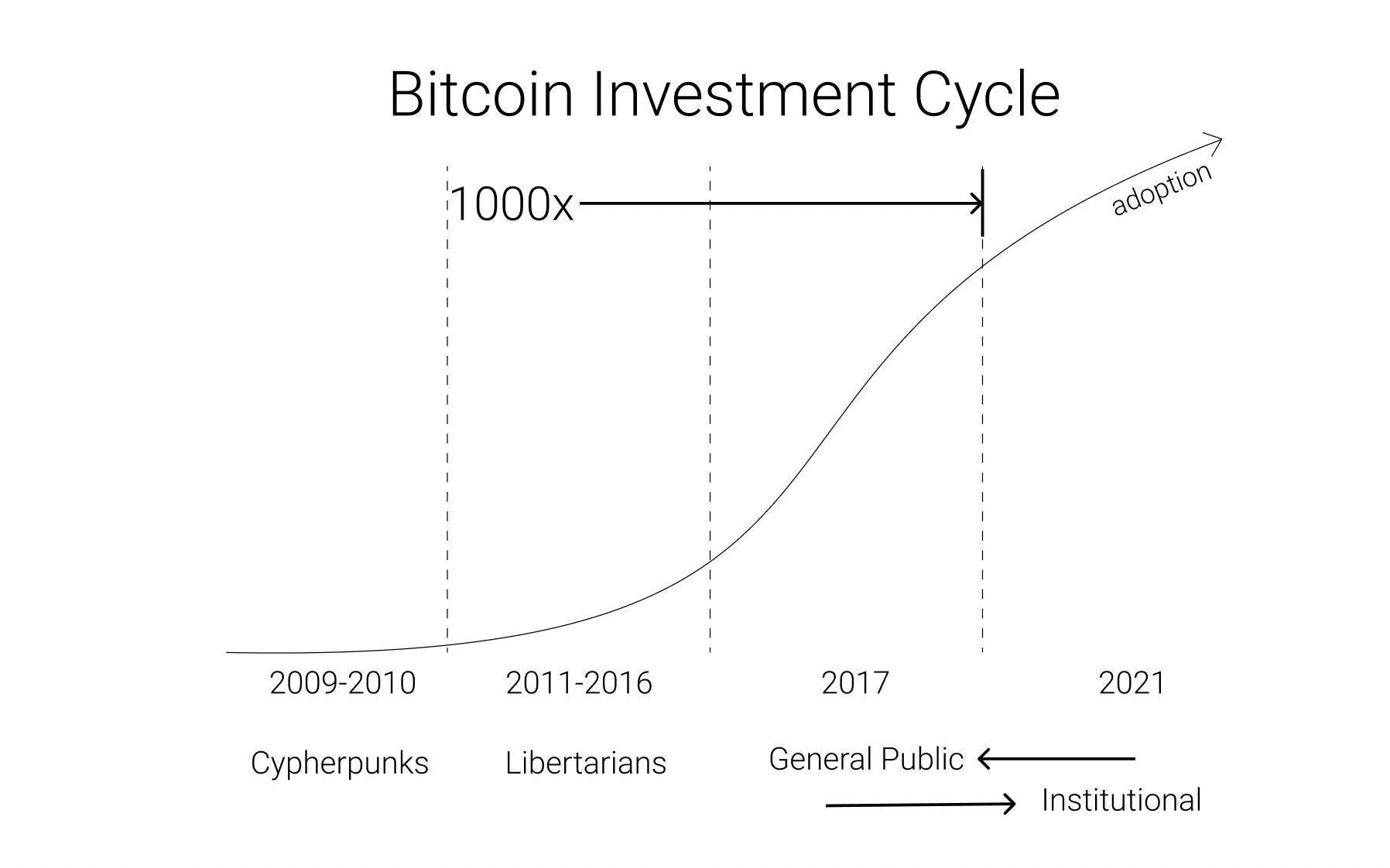 pictures from willy woo twitter
Twierdzi on też, że 100k to jest minimum wzrostu Bitcoina teraz. Może on zdrożeć o wiele bardziej (500k albo i więcej). Z tego co wiem Willy Woo rzadko się myli (ale jednak się myli). Cóż, ja idę za jego radą i będę czekał.
Teraz Bitcoin znowu rośnie więc trzeba czekać.
A co zrobię z tym Bitcoinem? Myślę, że będę albo czekał za radą jak wspomniałem wyżej Willy Woo albo będę sugerował się BTC Rainbow Chart.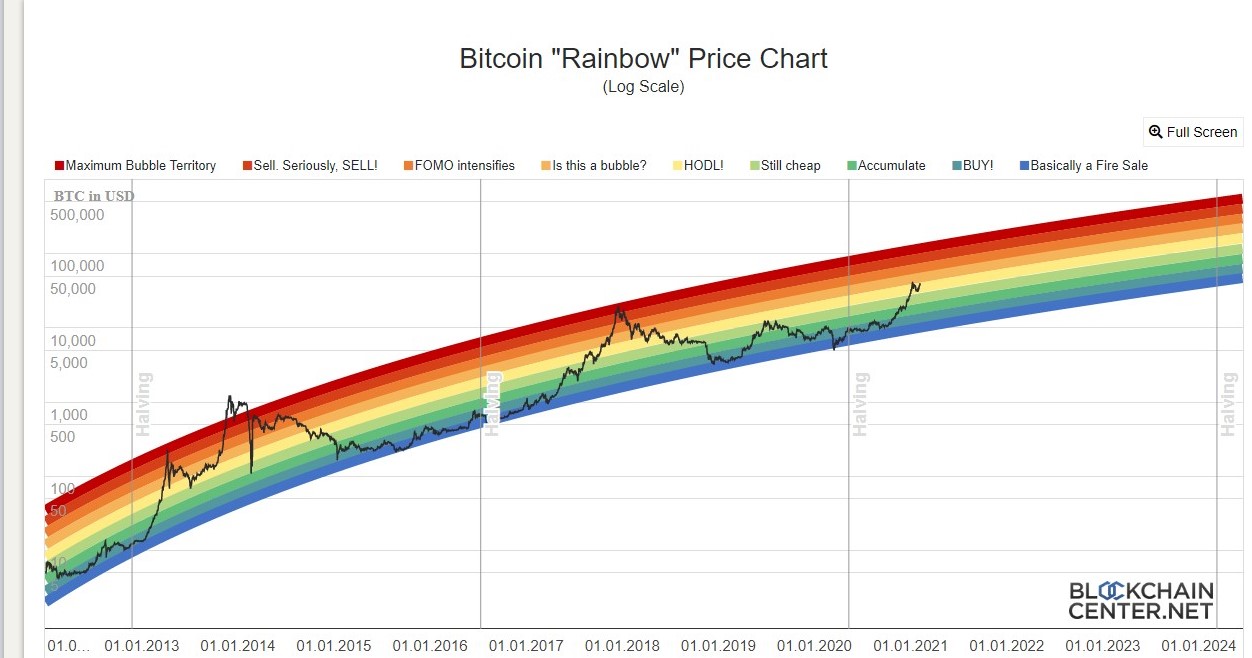 https://www.blockchaincenter.net/bitcoin-rainbow-chart/
A wy? Jaki macie plan?
Posted Using LeoFinance Beta
---
---