Tiempo de divertirse • Nueva reseña: Cat Spa, un salón de masajes de gatitos | Time to have fun - New review: Cat Spa, a kitty massage salon 🎮💥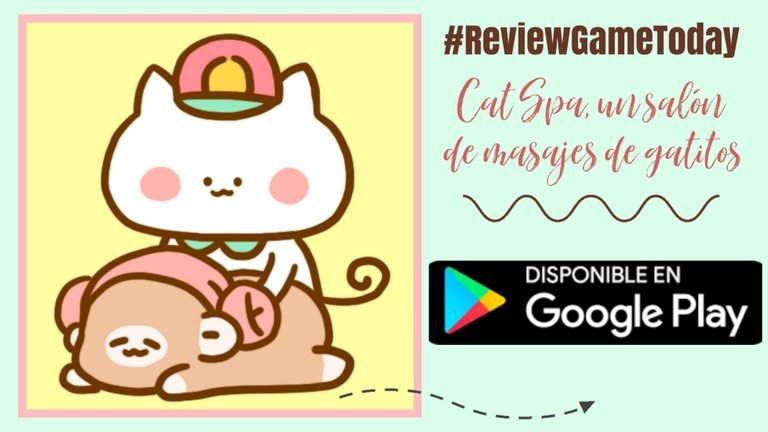 Hola amigos 💥🎮
Hoy les traigo esta súper review de un juego que encontré en Play Store para divertirme.
Se trata de "Cat Spa"
Y acá te dejo mi experiencia dentro de él.
Hello friends 💥🎮.
Today I bring you this super review of a game that I found in Play Store for fun.
It is "Cat Spa"
And here I leave you my experience inside it.
---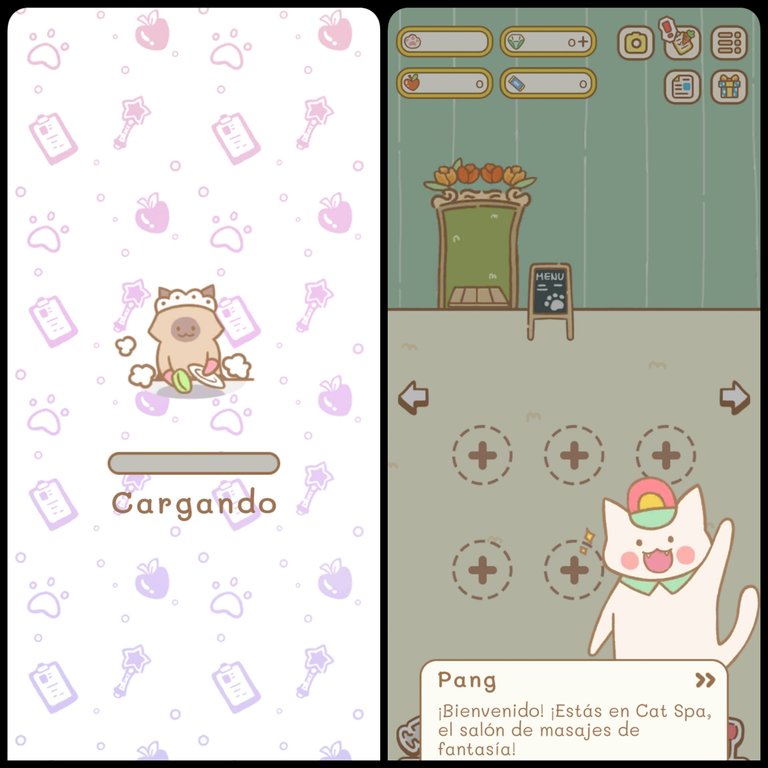 A simple vista es un juego muy kawaii donde los personajes principales son los gatos, como su nombre lo indica "Spa de gatos".
Es un salón donde los gatitos hacen masajes a diferentes clientes que llegan, con la llegada de Halloween toda la temática del juego cambió y hay clientes disfrazados.
At first glance it is a very kawaii game where the main characters are cats, as its name suggests "Cat Spa".
It is a salon where the kittens do massages to different clients that arrive, with the arrival of Halloween the whole theme of the game changed and there are costumed clients.
---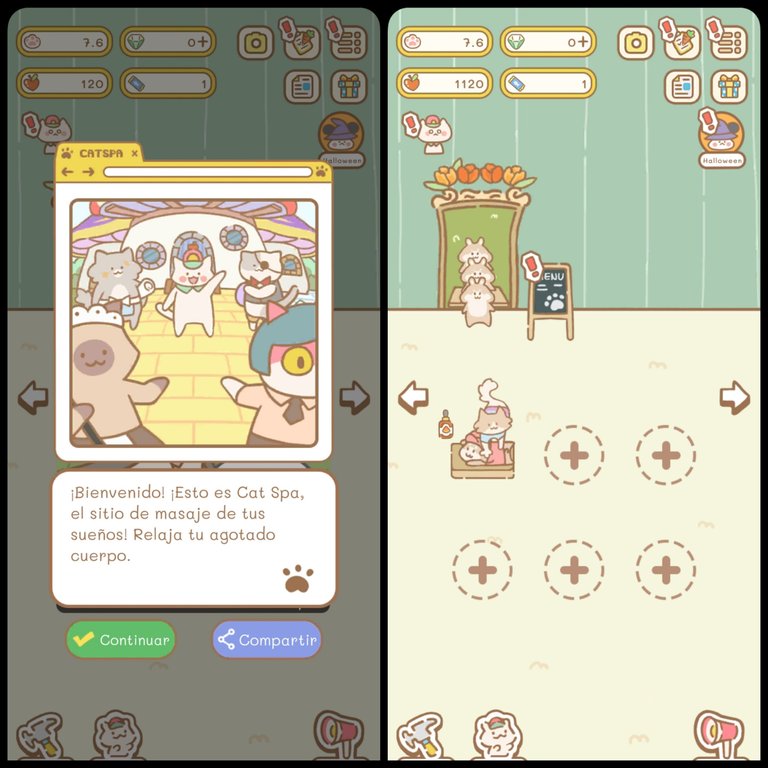 Los empleados son gatitos, sin embargo, los clientes son variados hay conejos, perritos, incluso ancianitos.
Existen diferentes ofertas en productos y masajes, que cuestan manzanas, la moneda del juego.
Con las manzanas se compra absolutamente todo, y se les paga a los trabajadores también.
Se puede decorar el salón, comprar nuevas sillas, y nuevos implementos que te ayudan a crecer en el juego.
The employees are kittens, but the customers are varied: rabbits, puppies, even old people.
There are different offers on products and massages, which cost apples, the currency of the game.
With the apples absolutely everything is bought, and the workers are paid as well.
You can decorate the salon, buy new chairs, and new implements that help you grow in the game.
---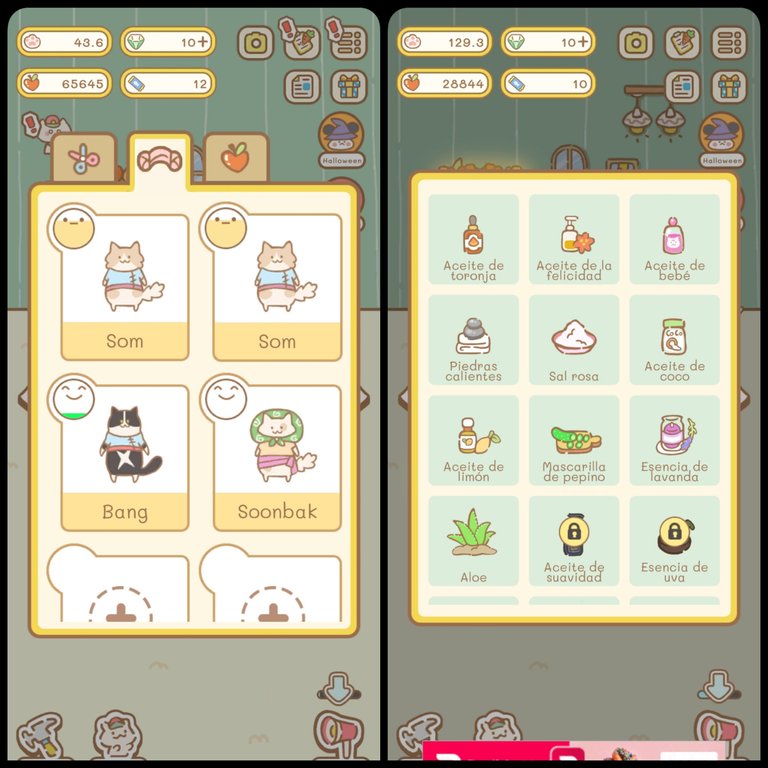 Cuando los gatos trabajan largas jornadas su nivel de eficiencia baja, y deben descansar porque sino los clientes pagan menos manzanas.
Con los anuncios se obtienen recompensas y promociones, sin embargo, no son publicidades invasivas.
Es un punto que me gusta mucho del juego.
Y tiene diferentes áreas que se pueden desbloquear como la peluquería, el kiosko y la piscina.
When cats work long hours their efficiency level drops, and they must rest because otherwise customers pay less for apples.
With advertisements you get rewards and promotions, however, they are not invasive advertisements.
This is a point I really like about the game.
And it has different areas that can be unlocked such as the barber shop, the kiosk and the swimming pool.
---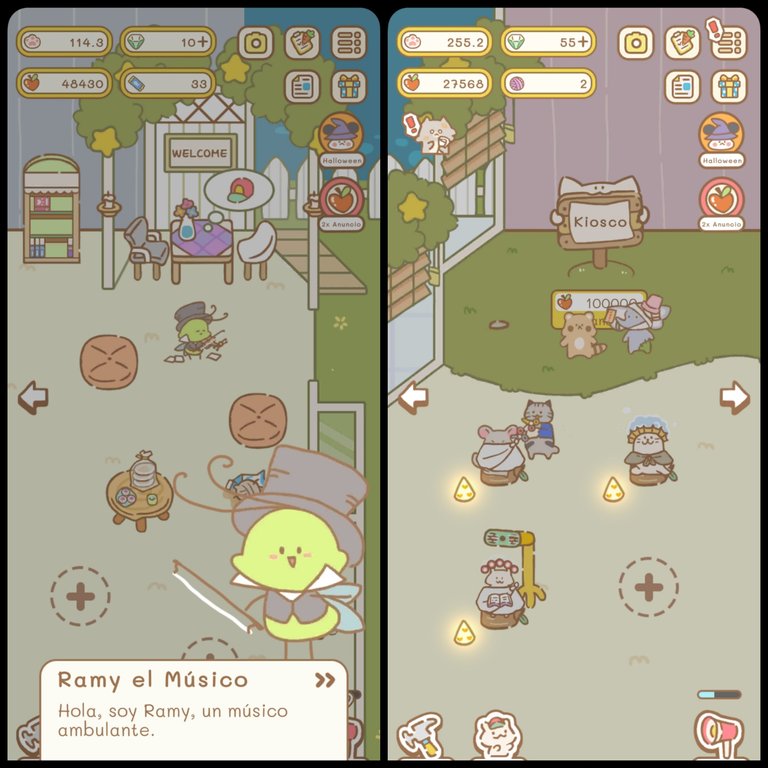 Hay personajes extra, como el grillo Ramy, que viene a tocar música para los clientes y estos se relajan más.
Ocasionalmente, llega al salón.
Puedo decir que es un juego bastante interesante y divertido para pasar el rato.
Te dejo el link aquí por si quieres descargarlo y trabajar en tu propio spa de gatitos.
There are extra characters, such as Ramy the cricket, who comes to play music for the customers and they relax more.
Occasionally, he comes to the salon.
I can say that it's a pretty interesting and fun game to pass the time.
I leave you the link here in case you want to download it and work on your own kitty spa.
---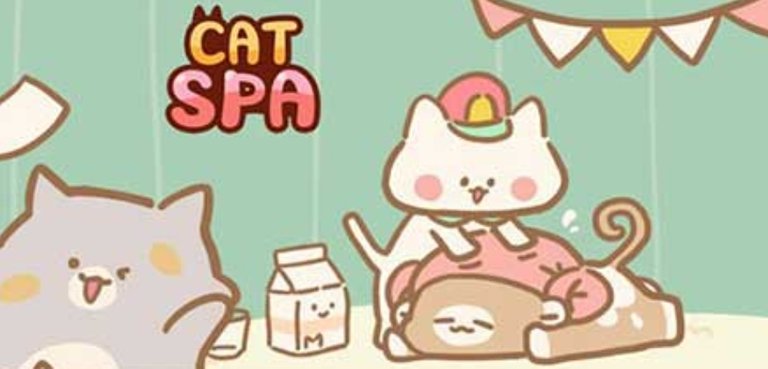 Espero les haya gustado esta review tanto como a mí.
Pronto les traeré más juegos divertidos 🎮💥
Hasta la próxima!!
I hope you liked this review as much as I did.
I will bring you more fun games soon 🎮💥.
See you next time!!!
---
Todas las imágenes son de mi autoría
Ediciones elaboradas con PicsArt
Traducido por DeepL
All images are my authorship
Editions elaborated with PicsArt
Translated by DeepL

---
---