An invitation to dinner in the streets of Latacunga-Ecuador | Weekend getaways
Greetings dear friends of this wonderful community, today I come to tell you about a dinner outing that was unexpectedly, with someone that I enjoy your love and company, through the streets of Latacunga, Ecuador.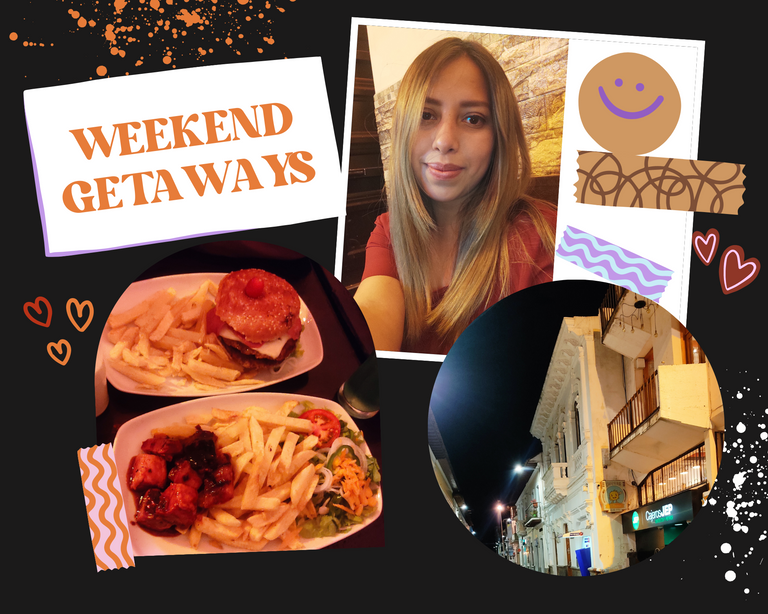 My weeks are quite boring and with nothing new happening, everything seems to be static, it's always the same routine, since I work at home until the weekends, and then maybe I find a 15 day vacation, that's what I usually plan, although it doesn't happen at all. Suddenly there is a weekend that you get an invitation to go out to dinner on the street, then your night lights up, you start looking for your best clothes, shoes and perfume, you know you must take advantage of it, since it does not always happen. So you try to give it your best. That's exactly what happened to me this weekend.
This time my partner and I opted to go to a place that generates tranquility with pop-rock music, so the best option was the restaurant and bar called "Abuelo Ribs & Wings". The place is located in the center of the city of Latacunga, Ecuador. To get to the place you have to leave the house well wrapped up, because the cold at night is 7 to 10 degrees, you can imagine how uncomfortable it can be if you are not well wrapped up. While we were on our way, I opted to take some pictures of the municipal palace of Latacunga for its beautiful architecture; it has stone floors, wooden windows and antique lamps (you can see in the following image), which are details worth rescuing in this city.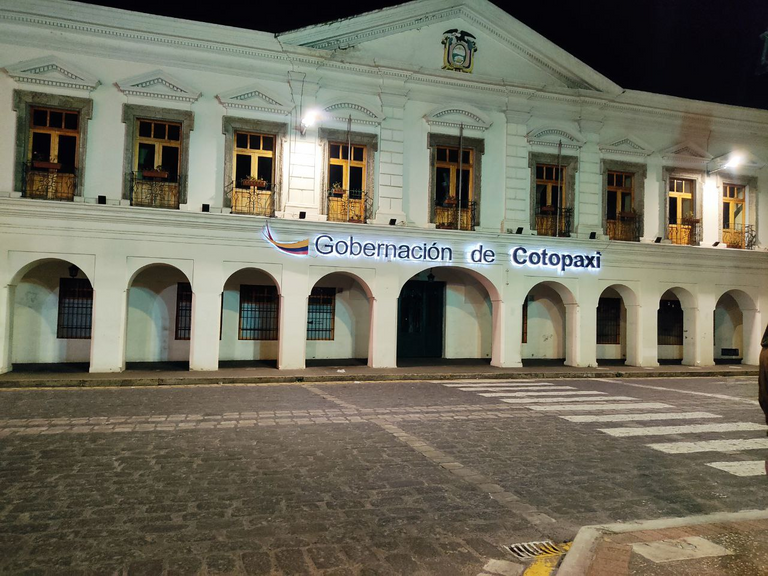 ---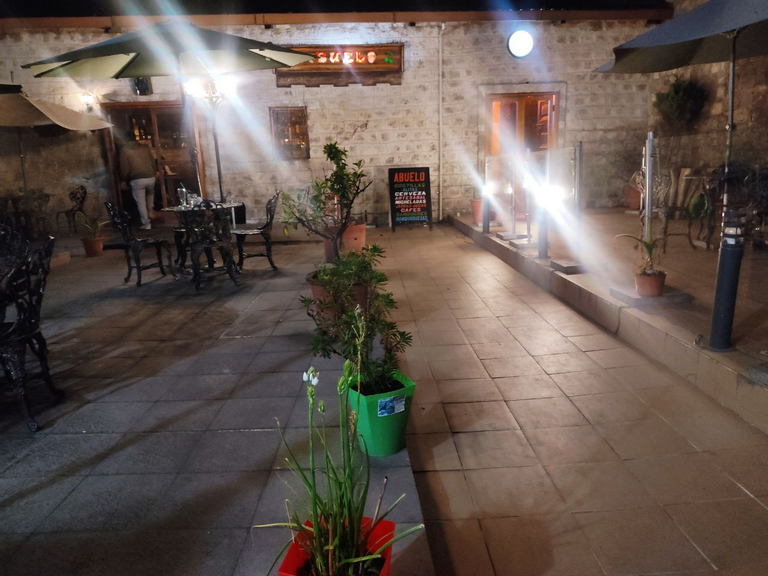 Once we arrived at our chosen restaurant, the first thing we did was to order food, since that was our main objective. We ordered fast and very traditional food. These dishes were a hamburger with grilled chorizo and french fries, the other dish contained pork ribs in barbecue sauce accompanied by french fries and salad. The food was incredibly delicious, there was no doubt about it. Then I ordered a mojito and he ordered a beer, who hasn't enjoyed a strong mojito, but with a mix of sweet flavors? It's magical, of course, because that's how I felt when I tasted my mojito, so good that I drank it slowly.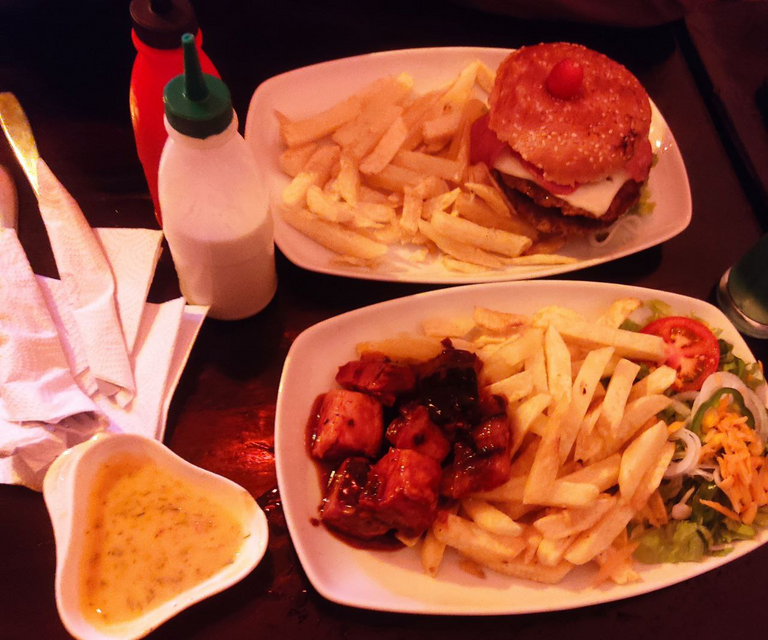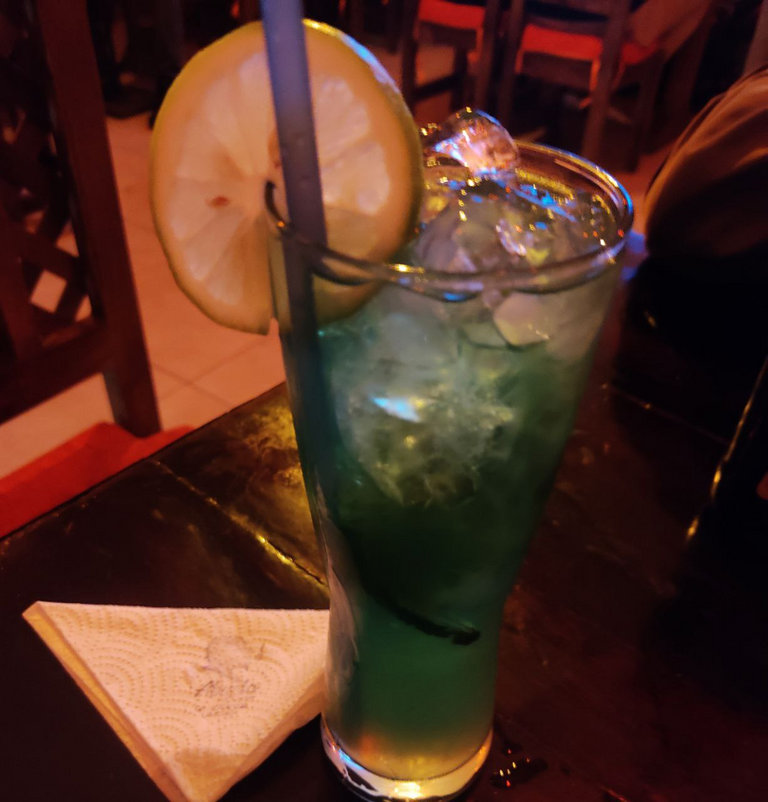 Surely you can understand how nice it can be to be in a quiet place next to someone you love sharing small but unforgettable moments that life gives us and that are kept in our being, maybe it was not the most elegant place, but it was a great time listening to music from the past, enjoying some fries with vegetables and drinking delicious drinks, talking about topics that normally do not do at home, feeling vulnerable while we show our affection to others.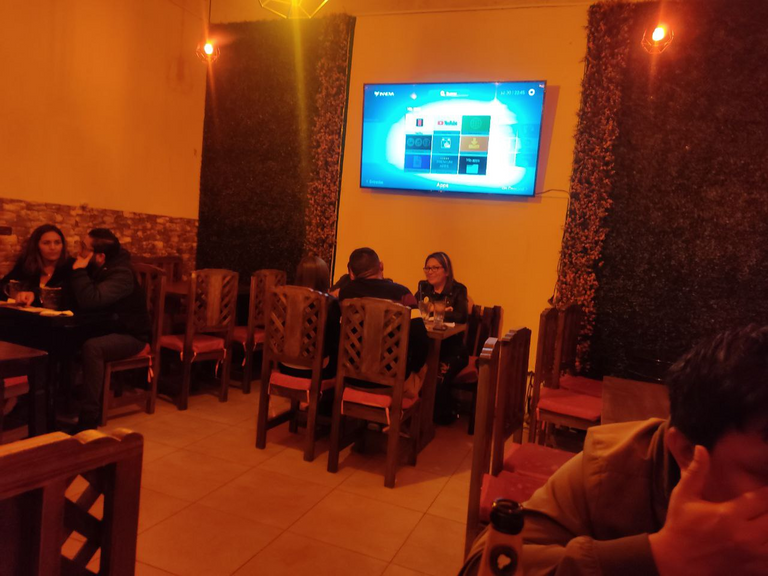 If anyone ever visits my country, this place is recommended for the food and ambiance that generates a lot of freshness, ideal to go with a couple or friends. Another point to highlight is that everything we consumed was only for a price of $15 dollars. From my point of view it is a very fair price for the quality of the food. This has been all Hive friends, I hope you enjoyed a weekend with the people you love the most. See you next time.

The cover photo and the banner are my property edited at Canva
All images in this publication are my own photographs taken with a Xiaomi Redmi note 9 pro.
---
¡THANKS FOR VISITING MY BLOG!


---
---