Light in the darkness

---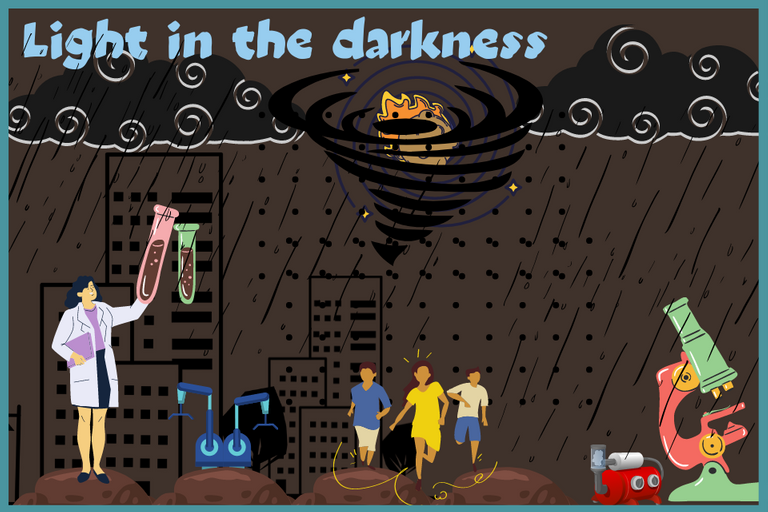 Designed cover in canva with free supplies


Alice was in her research laboratory saving the most important documents and experiments she had achieved in her professional life, she discovered a new way to generate sustainable energy that could change the world and appease the energy crisis that humanity was going through. His discovery was a coffee-based fuel that, according to his findings, proved that 1 gallon of coffee was equivalent to 100 gallons of gasoline.
However, several of his scientific colleagues said: "This means that the demand for coffee cultivation would increase and would be contributing to deforestation and climate change", "Coffee plants are very sensitive and can be affected by diseases and insects" "Coffee cultivation requires large amounts of water and energy". They all claimed that her theory is far-fetched so they tried to discredit her work.
Alice ran out of hope for help from the scientific community and decided to leave the lab, when suddenly her thoughts were interrupted by a call from her husband who invited her to lunch. Alice got ready and as she drove, she carefully fixed her hair, for it had been days since she had been able to return home and spend time with her husband.

---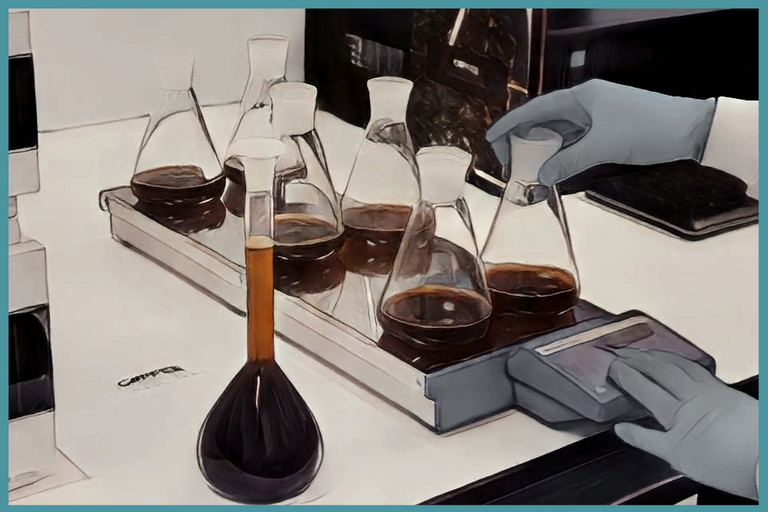 Image edited in Picsart Source


When they arrived at the restaurant, the waitress took them to their table and served them a drink. While they were eating, Alice noticed that her husband had something in his eyes, as if he wanted to say something to her, but didn't dare. However, she said nothing and they continued chatting about various topics. When they finished eating, her husband took courage and said, "Alice, there's something I want to tell you. I know you've been working in the lab for a long time and I know it's important to you, but I feel a little lonely. Could you spend a little more time with me?" Alice felt sad to hear this, and replied, "I just want someone to believe in me, I must continue with the coffee project, so I'm going away for a while, away from the city and if it doesn't work out I'll drop everything." He apologized and promised her that he would come back.
After a bitter farewell, Alice arrived at her grandparents' farm and from that moment on she set out to rain coffee beans artificially in the coffee fields. She used some special machines to pulverize the coffee powder, and then mix it with the hot air to form a storm. But nothing worked and finally after three months he decided to go back and forget his research. When he walked out of the hut to pick up some machines that were in the open air, a coffee bean fell on his shoulder and then more and more beans everywhere.
By nightfall a catastrophe had occurred that would stun the population, impossible to believe, a huge storm of coffee beans fell on the cities of the world. The coffee beans flooded the streets, clogged the cars and covered the sidewalks. People were angry and scared, and did not know what to do. Firefighters tried to clean the streets with hoses, but to no avail. The coffee kept coming.
Alice was happy with what had happened, she didn't know if it was something she had caused or if it was a curse, but the problem she had was solved, she just needed the world to know about her research and to make use of the coffee beans that fell from the sky. So while the whole world was declared in a state of emergency, she took her cell phone and recorded some videos that said "What happened is a solution to the energy problems we have, I have discovered the way to make fuel from coffee, you must find a way to collect all the beans you can, I promise that we will all have access to energy at no cost".
---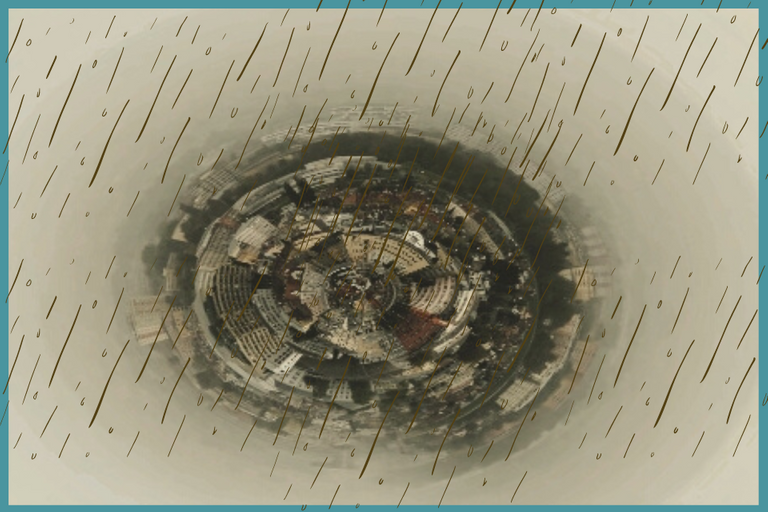 Image edited in Picsart Source


The videos went viral and the inhabitants did not stop collecting coffee to be delivered to the industries. Fortunately Alice had the support of the governments, and after a week the coffee bean storm stopped. There were no casualties and everyone came out a winner.
Alice returned home, her husband was very surprised and said, "Alice, this is incredible. I never thought you were capable of doing something like this. I'm so proud of you." From that moment on, the two of them spent more time together and the café project was very successful.

¡THANKS FOR VISITING MY BLOG!


---
---