Photos and Tattoos -Figuras Anónimas- [ENG/ESP]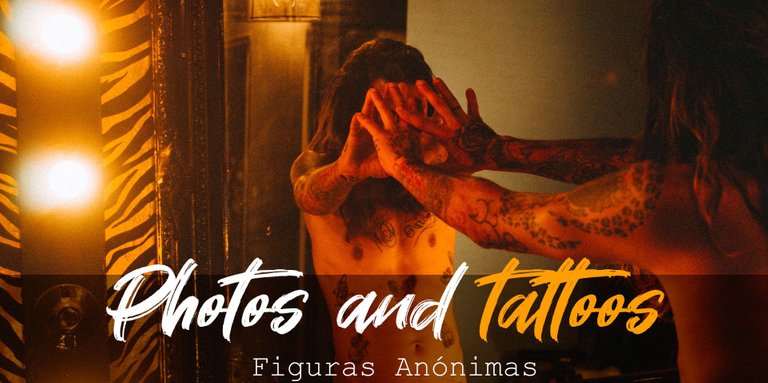 Hello Hive!
Today I bring you a fun photoshoot I did for Figuras Anónimas. I present you: Chaac.
¡Hola Hive!
Hoy les traigo una divertida sesión de fotos que hice para Figuras Anónimas. Les presento a: Chaac.

We met Chaac a week before we did this photoshoot while doing another one: He was the model's companion of that day, and he liked the project and wanted to participate.
We went to the same place as last week to do his photoshoot: a photo studio/academy.
Conocimos a Chaac una semana antes de hacer esta sesión de fotos mientras hacíamos otra: Era el acompañante de la modelo de ese día, y le gustó el proyecto y quiso participar.
Fuimos al mismo lugar que la semana pasada para hacer su sesión de fotos: un estudio/academia de fotografía.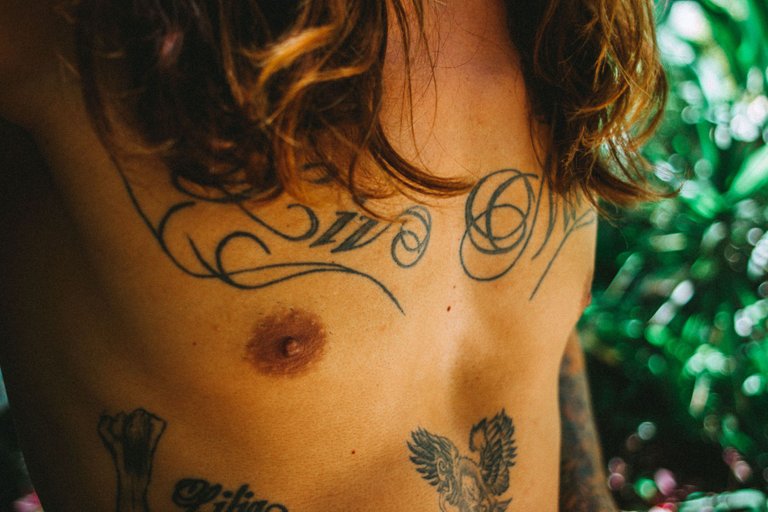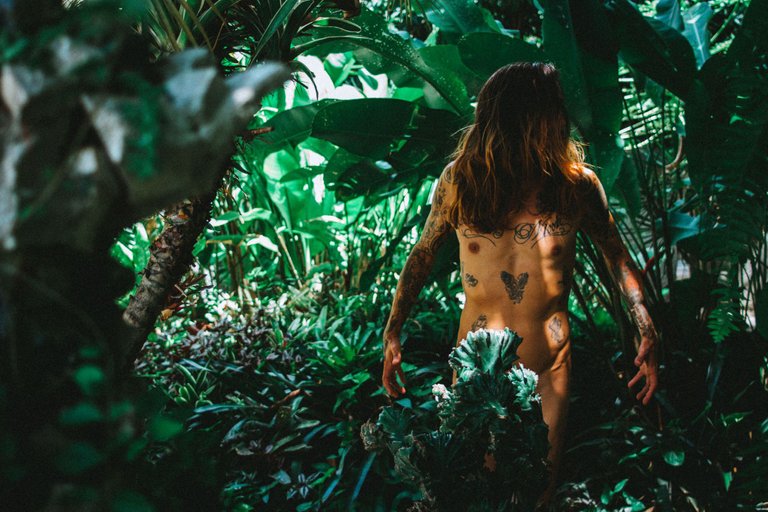 The academy has a big, beautiful garden full of life. I did the first half of the photoshoot there and had fun using the plants as a censoring mechanism.
I liked the tattoos on Chaac's skin, so I tried to capture a couple of close-ups of them.
La academia tiene un gran y hermoso jardín lleno de vida. Hice allí la primera mitad de la sesión de fotos, y me divertí utilizando las plantas como mecanismo de censura.
Me gustaron los tatuajes de la piel de Chaac, e intenté capturar un par de primeros planos de ellos.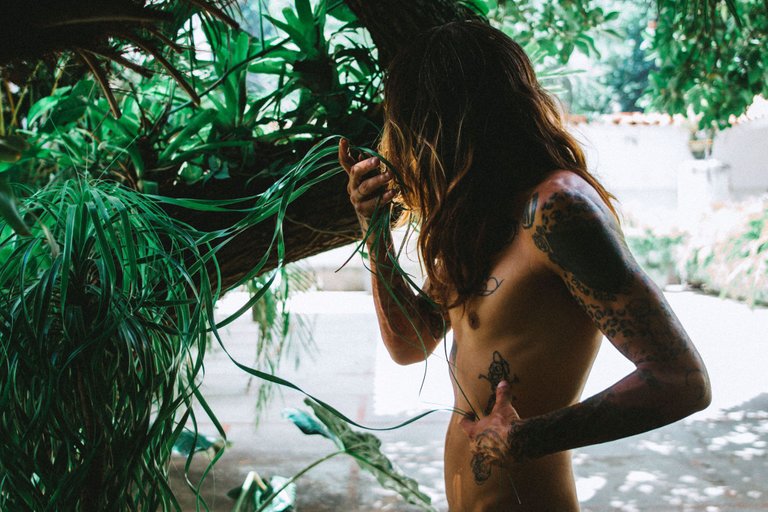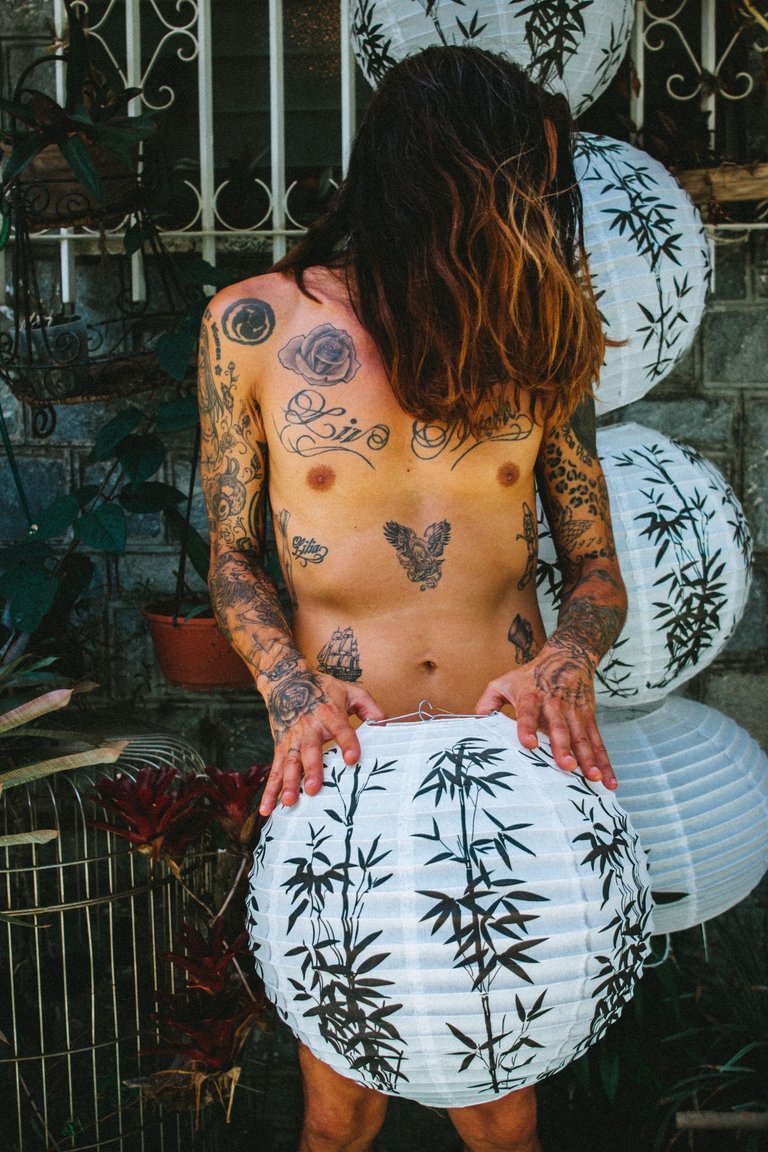 Chaac's long hair helped me with the anonymous part of the photoshoot, so I was able to do frontal shots without worrying about revealing his face.
El pelo largo de Chaac ayudó en la parte anónima de la sesión de fotos, así que pude hacer fotos frontales sin preocuparme de revelar su cara.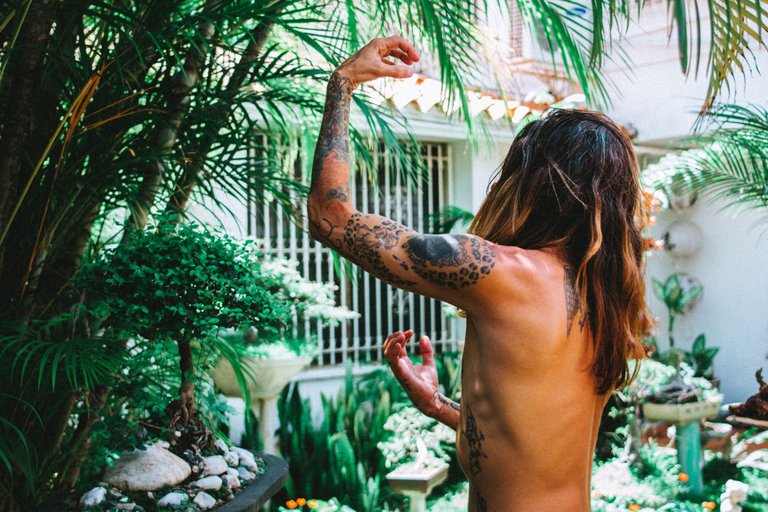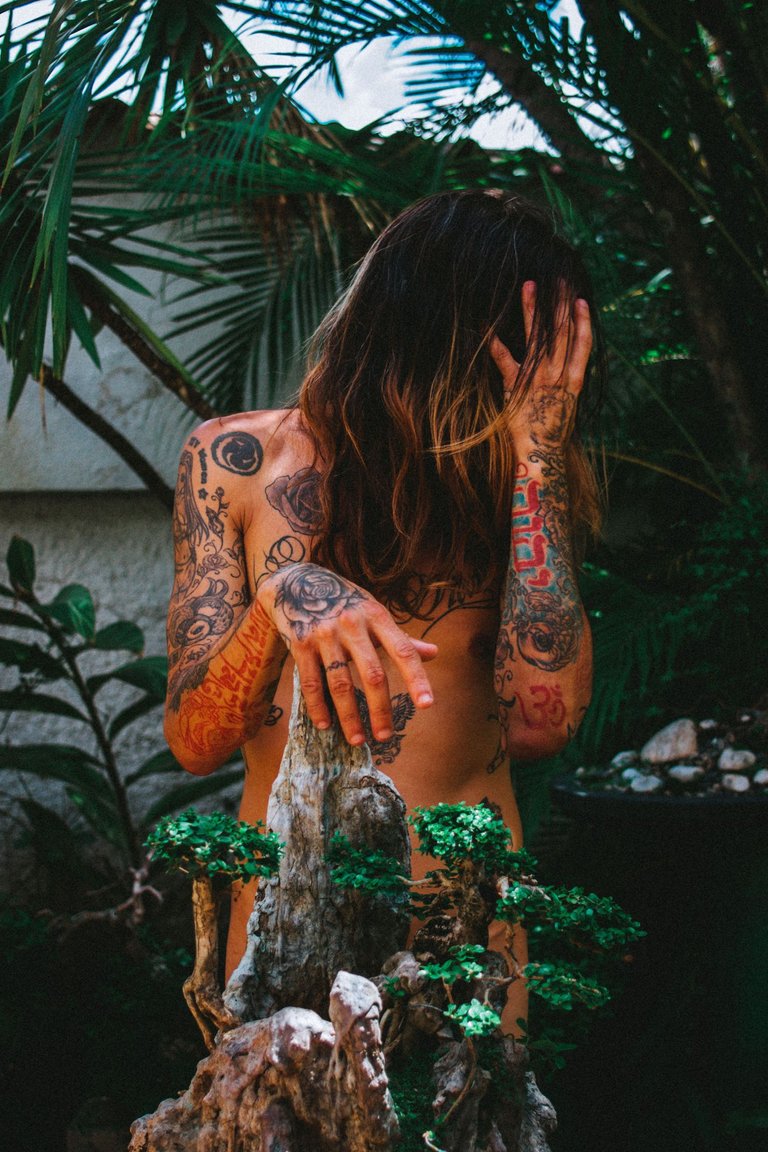 We went inside the academy to do a last set of photos, and the colors were completely different from the ones outside.
We were greeted by warm, golden lights.
Entramos en la academia para hacer una última serie de fotos, y los colores eran completamente diferentes a los del exterior.
Nos recibieron unas luces cálidas y doradas.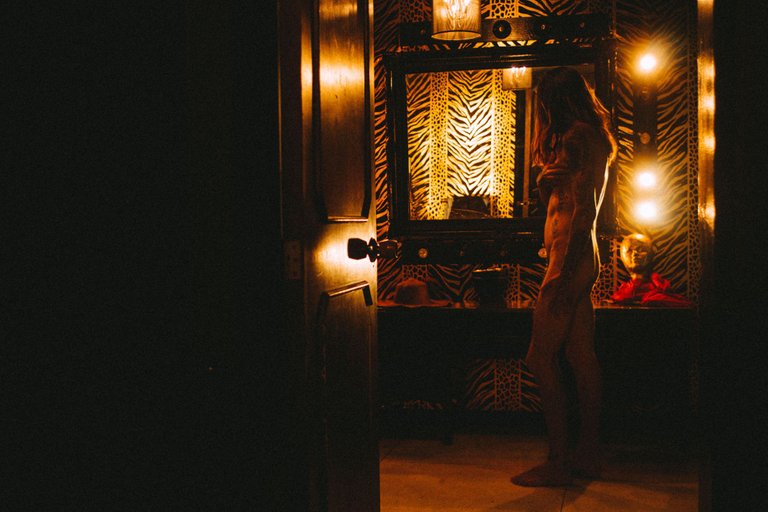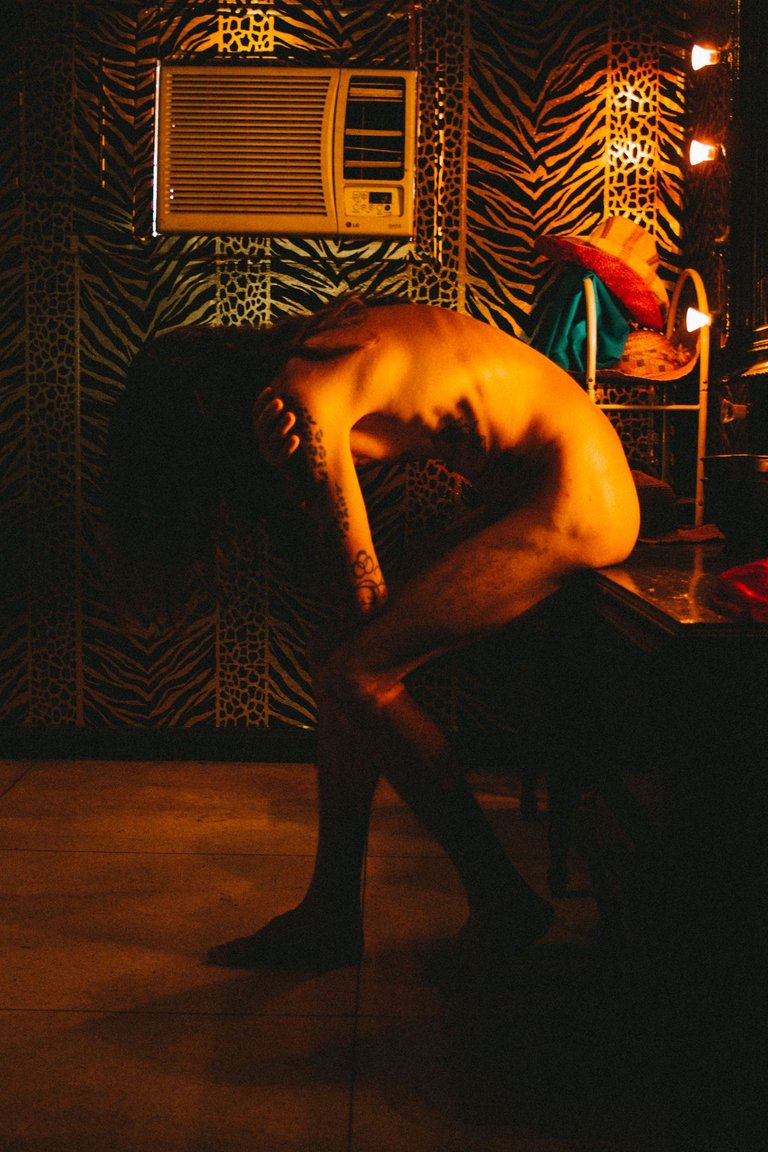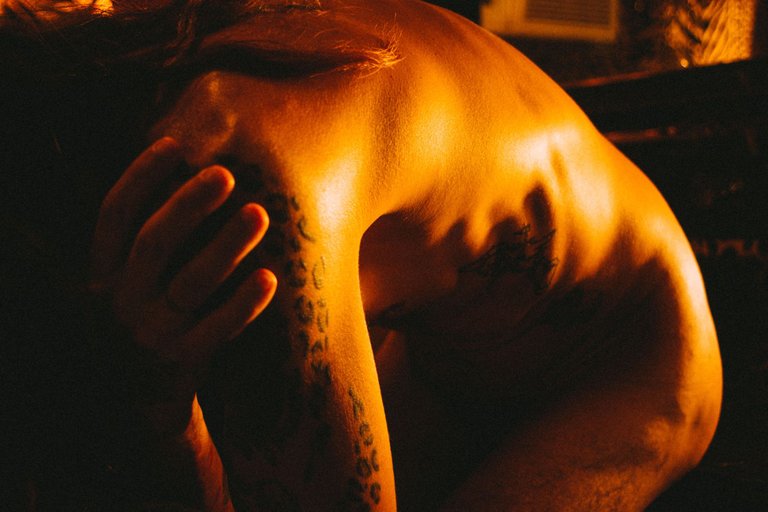 My favorite photo of the day was this:
Mi foto favorita del día fue esta: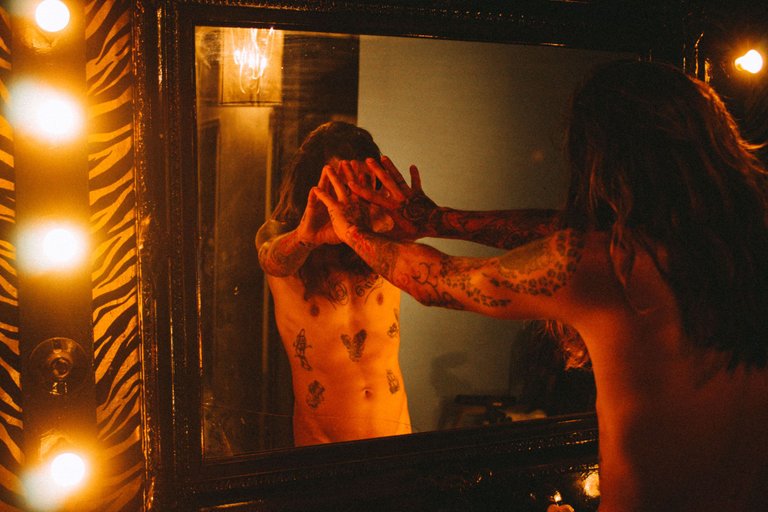 What do you think about this photoshoot?
If you like any of my photos, feel free to comment. I'll appreciate your feedback.
See you in the next post!
¿Qué te parece esta sesión de fotos?
Si te gusta alguna de mis fotos, no dudes en comentar. Agradeceré tus comentarios.
¡Nos vemos en el próximo post!
---
---