Summertime Dreams -Figuras Anónimas- [ENG/ESP]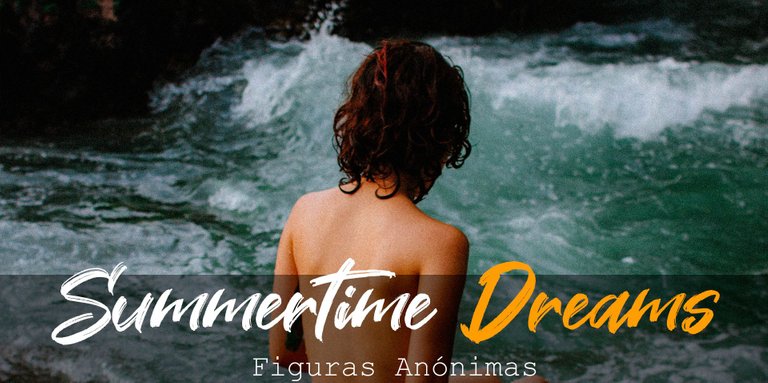 Hello Hive!
I'm back with a new photoshoot.
I went to a house by the beach and took many photos; this was the first set of that photo trip. This is Hel, for Figuras Anónimas.
¡Hola Hive!
Estoy de vuelta con una nueva sesión de fotos.
Fui a una casa junto a la playa e hice un montón de fotos; este es el primer set de ese viaje fotográfico. Esta es Hel, para Figuras Anónimas.

I went a weekend to the beach to take pictures and enjoy the sea, but I only took pictures. I was too busy making the photoshoots that I didn't have a real swim in the sea.
When we arrived at the house the first thing I'd notice was a small room with a yellow window: it was the perfect place to start the photoshoot.
Fui un fin de semana a la playa para hacer fotos y disfrutar del mar, pero sólo hice fotos. Estaba demasiado ocupado haciendo las sesiones de fotos que no me di un verdadero baño en el mar.

Cuando llegamos a la casa, lo primero que vi fue una pequeña habitación con una ventana amarilla: era el lugar perfecto para empezar la sesión de fotos.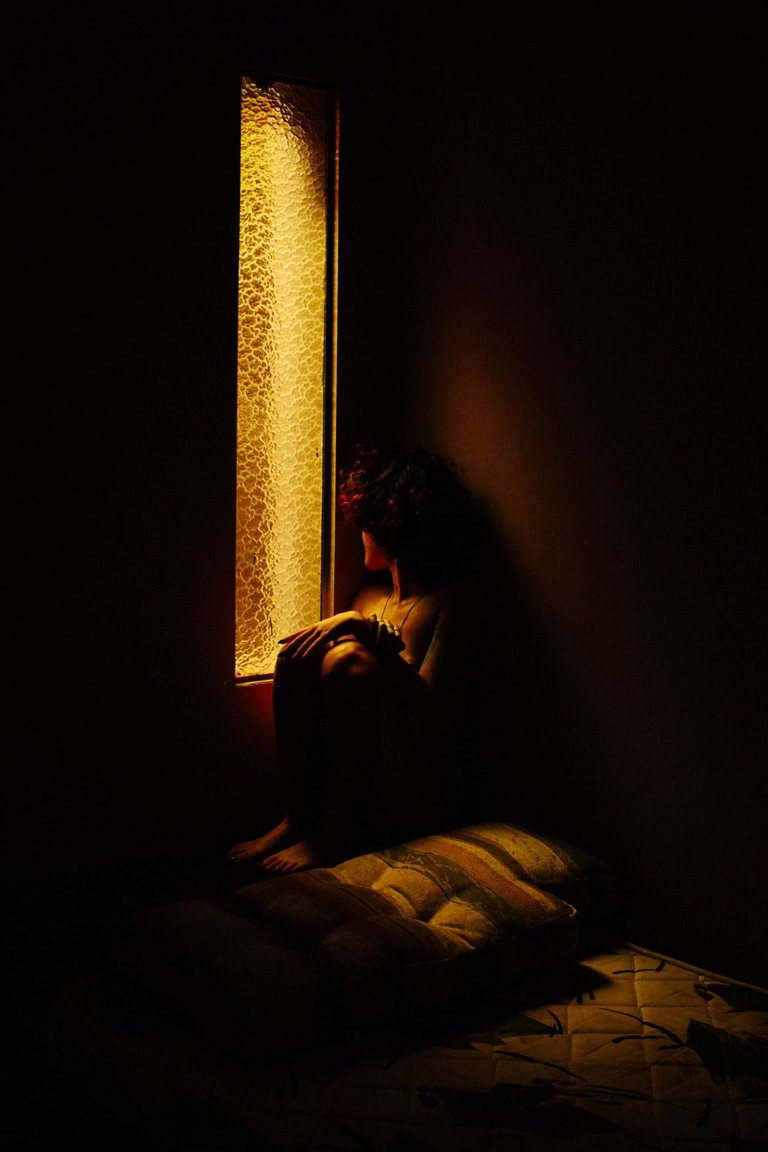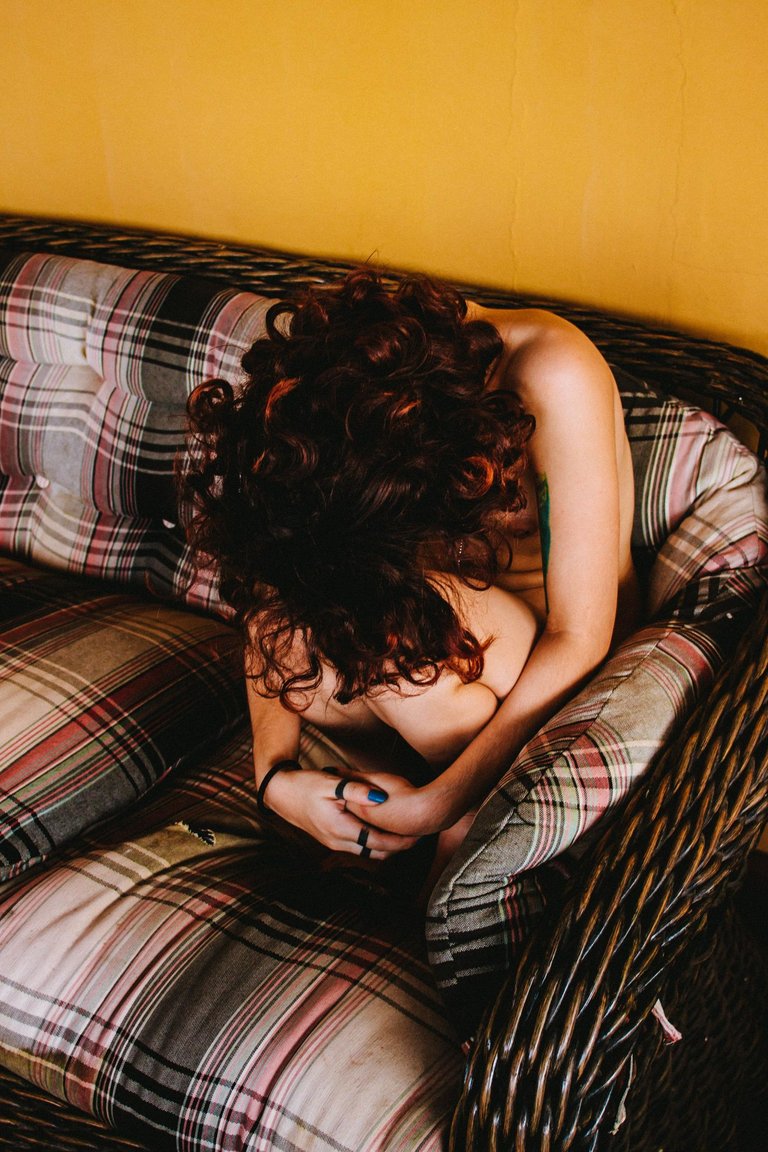 After a couple of photos, we went straight to the beach. The place was private, so we could stay as long as we wanted (spoiler alert: we did it).
This was my first time making Figuras Anónimas on a beach, and I enjoyed every second of it.
Después de un par de fotos, nos fuimos directamente a la playa. El lugar era privado, así que podíamos quedarnos todo el tiempo que quisiéramos (alerta de spoiler: lo hicimos).
Era la primera vez que hacía Figuras Anónimas en una playa, y disfruté cada segundo.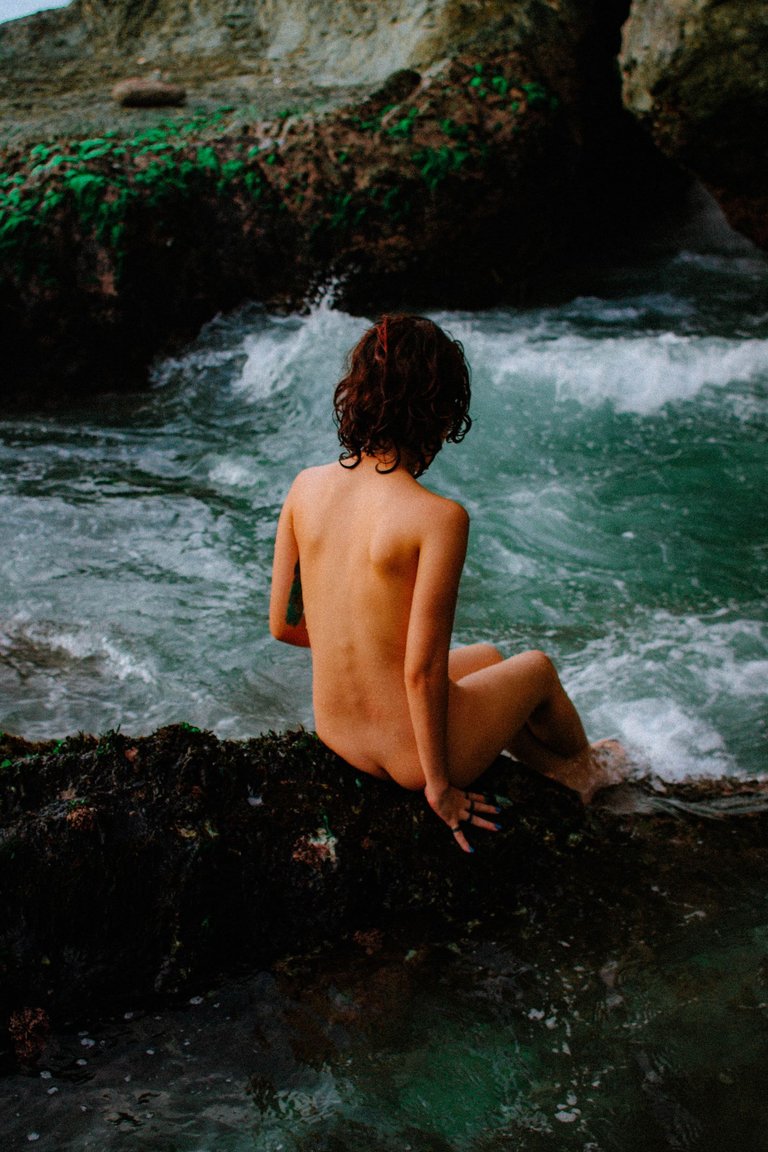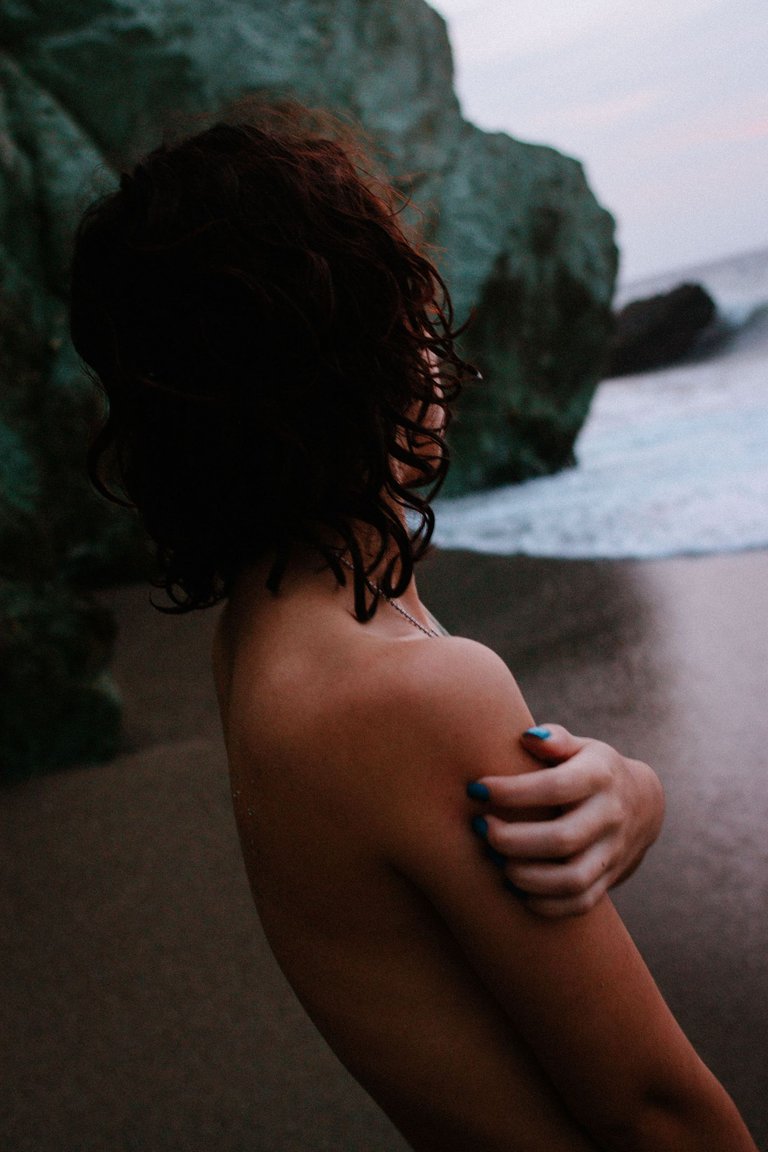 By 6 pm the sun was already gone from the sky, and it left us with a shiny little moon and some city lights. We are in the Caribbean, so the beach was warm even at night.
I took a couple of photos with the moon in the background and call it a day.
A las 6 de la tarde el sol ya se había ido del cielo, y nos dejó una pequeña luna brillante y algunas luces de la ciudad. Estamos en el Caribe, así que la playa estaba caliente incluso de noche.
Hice un par de fotos con la luna de fondo y di por terminado el día.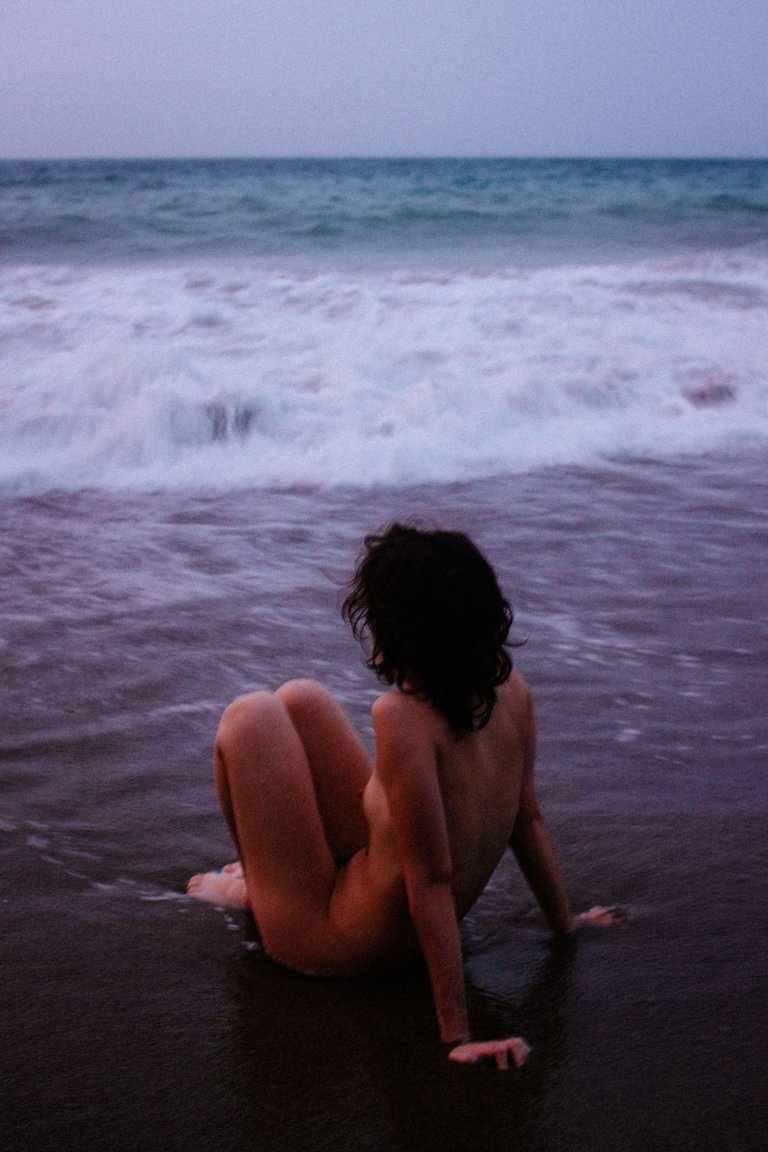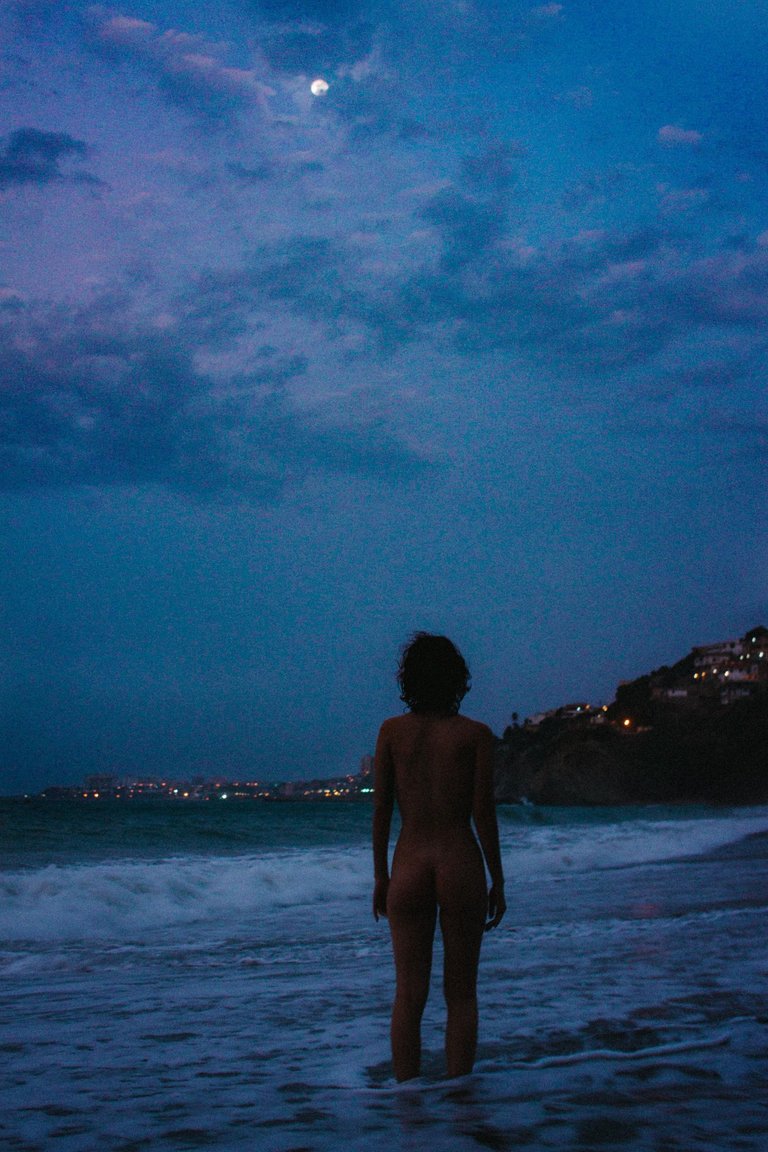 The next morning began with one of my favorite photos of that trip. When I saw the table and the view, I immediately knew that I'll need to take a picture there.
We used the house as the main location for the rest of Hel's sets, and I took the opportunity to take a couple of b&w photos too.
La mañana siguiente comenzó con una de mis fotos favoritas de ese viaje. Cuando vi la mesa y la vista, supe inmediatamente que tendría que hacer una foto allí.

Usamos la casa como ubicación principal para el resto de los sets de Hel, y aproveché para tomar un par de fotos en blanco y negro también.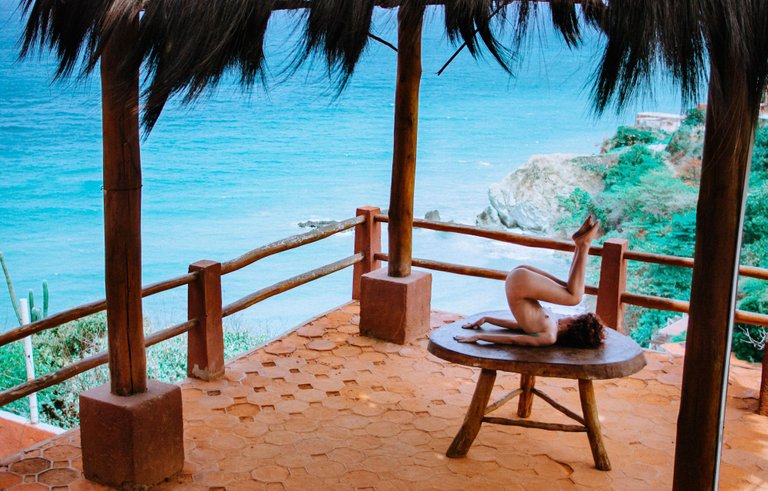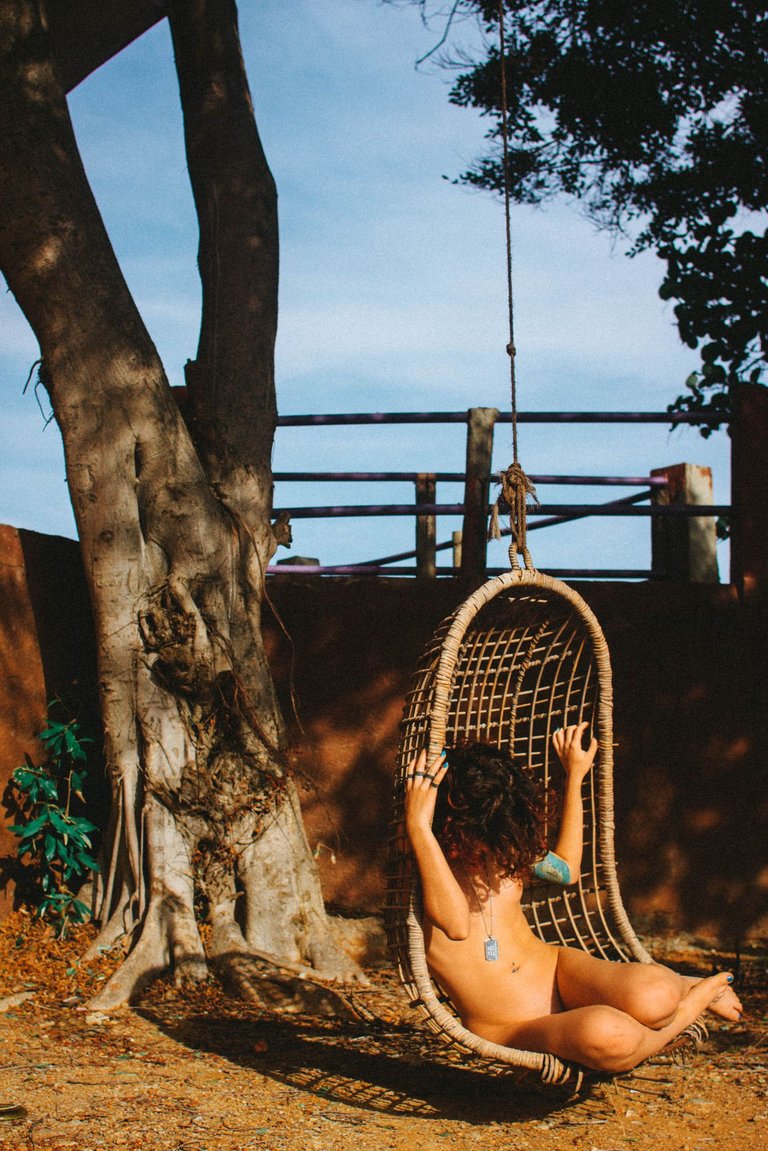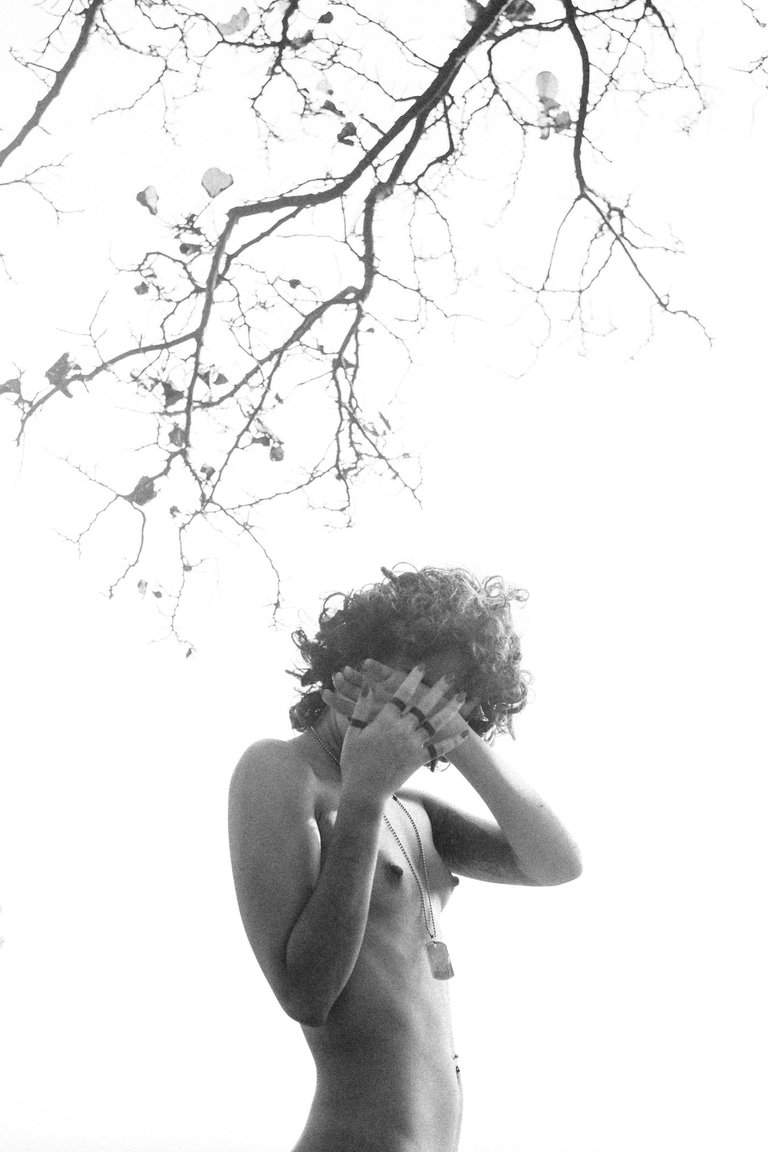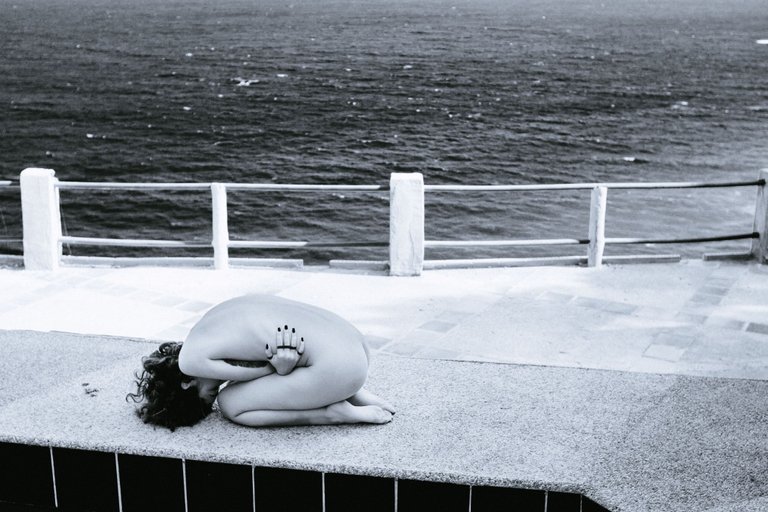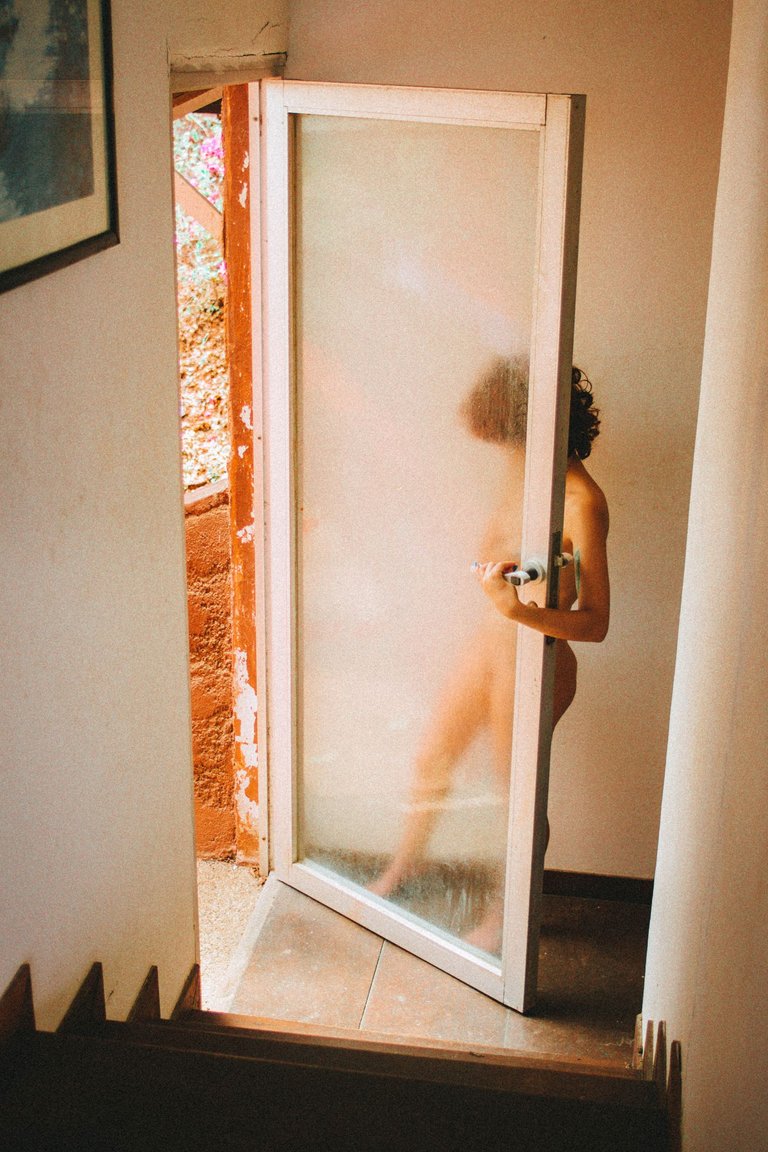 I went to take a bath when we were ready to start packing up and noticed the light coming into the bathroom.
There were also a few plastic flowers, so I called Hel so we could do the last set of the day.
Fui a bañarme cuando estábamos listos para empezar a recoger, y me di cuenta de la luz que entraba en el baño.
También había unas flores de plástico, así que llamé a Hel para que hiciéramos el último set del día.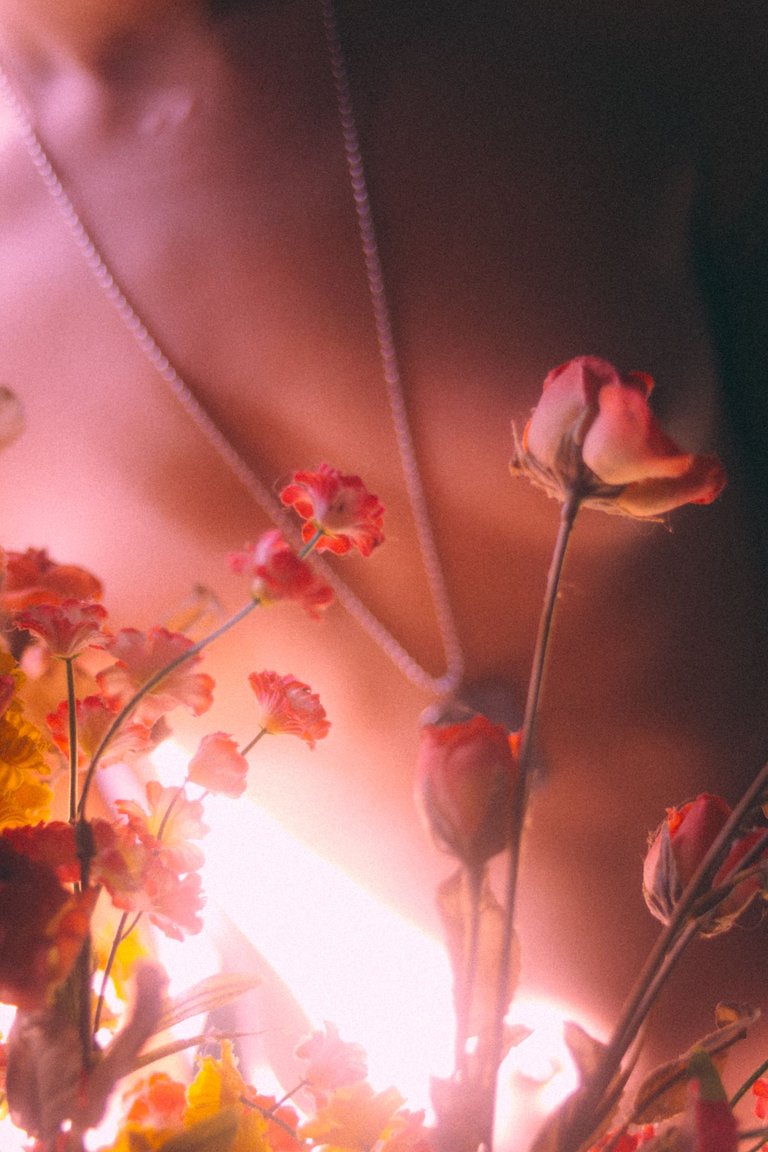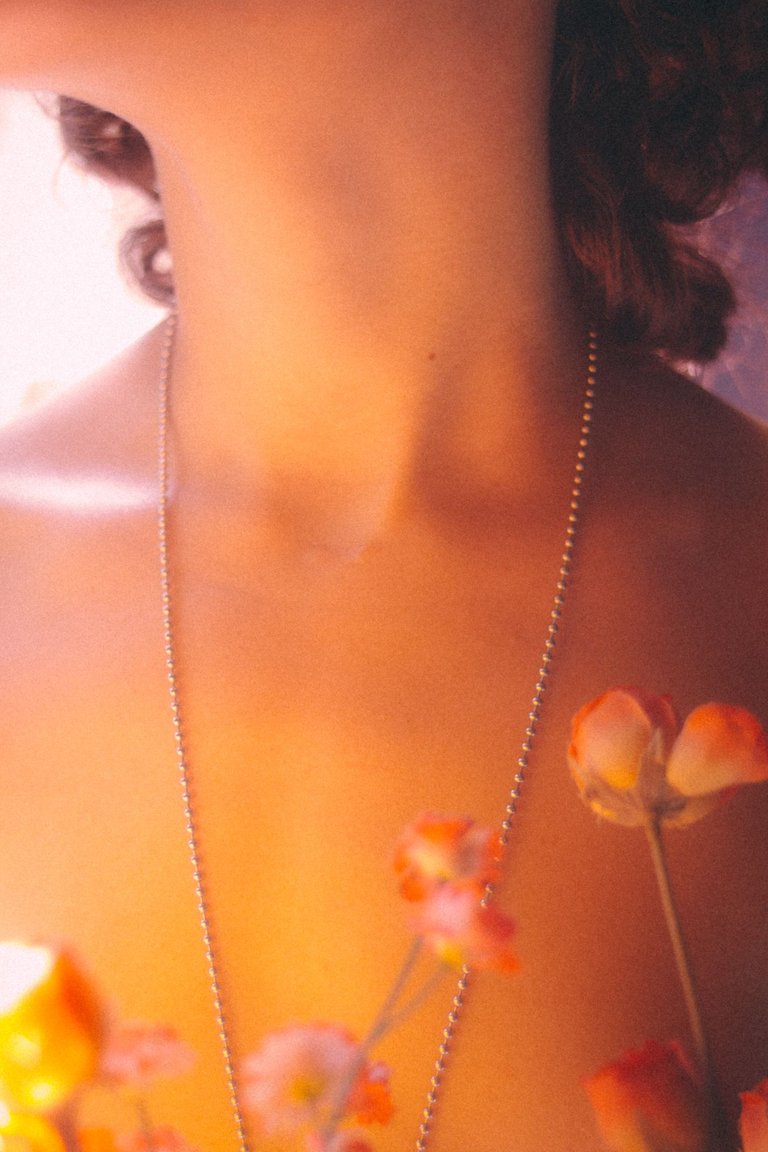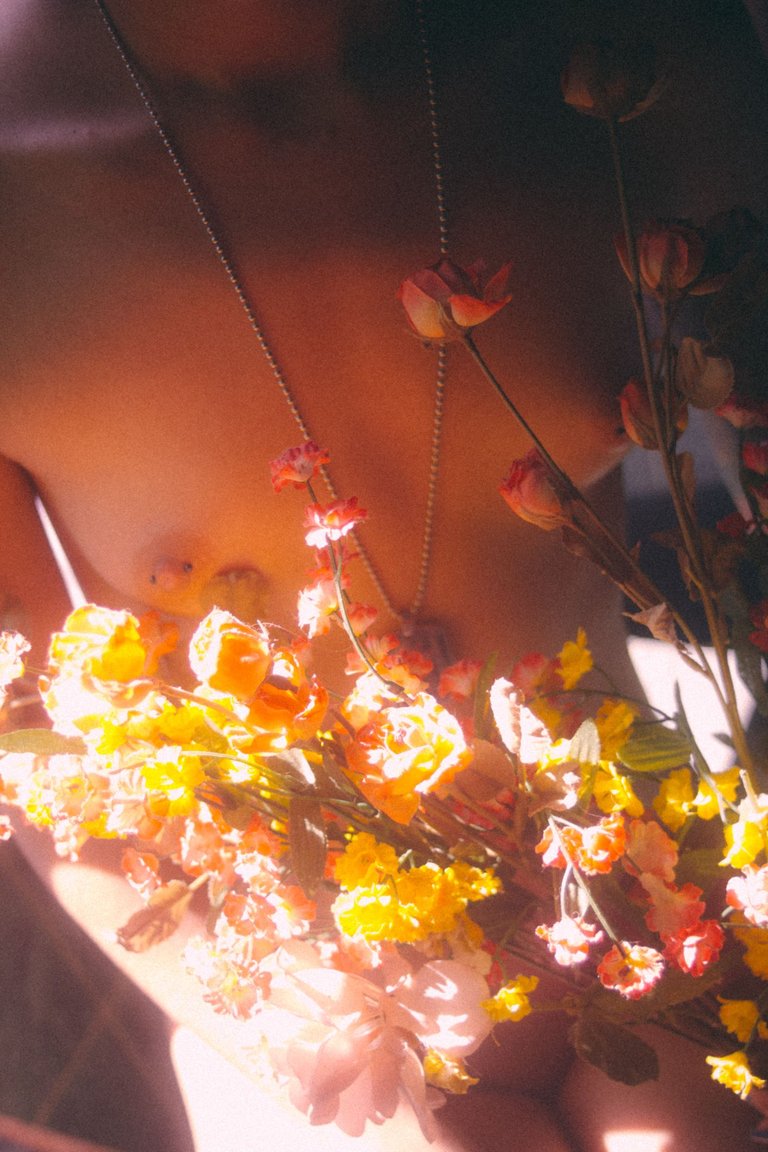 This is all for today!
What do you think? Do you have any favorite photos?
Let me know in the comments!
See you in the next post!
¡Esto es todo por hoy!
¿Qué te parece? ¿Tienes alguna foto favorita?
¡Házmelo saber en los comentarios!
¡Nos vemos en el próximo post!

You can always choose to be kind!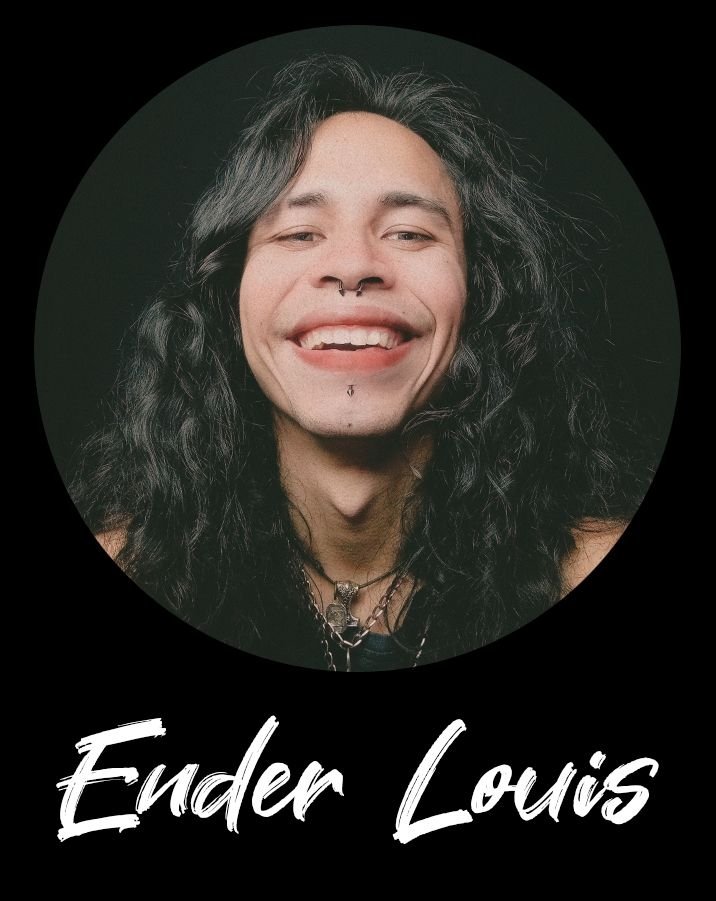 Hi, I'm Ender Louis,
professional photographer
since 2016, an editor with skills in Lightroom and Photoshop, a retoucher, and curious by nature. Music fanatic, passionate about what I do, and with the vision to be a better version of myself every day. Creator of
Ender Louis
and
Figuras Anónimas
, working every day to get closer to my goals and achieve my objectives. I hope I can teach you something and learn something from you, so feel free to comment. Learning is a permanent process.


All photos taken by me. All models are over 18 years old.
All collages/headers were edited in Adobe Photoshop.
---
---