Right on the edge
         I stepped on the scale this morning after taking a shower.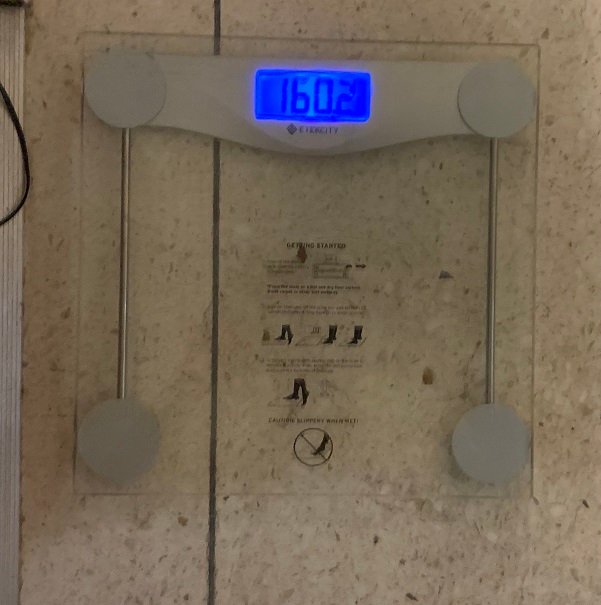 It looks like I have been making progress. I'm at 160.2lbs now. I'm right outside of the recommended range set by the CDC.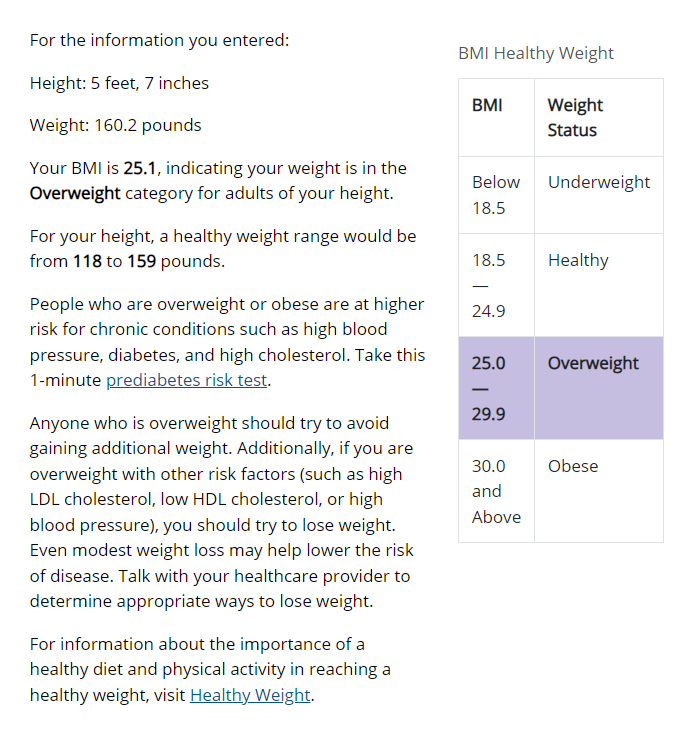 I hope to reach 155lbs at some point. The vast majority of my exercise routine is strength training. So, I wouldn't be surprised if I could no longer push my weight down any further.
         Things I have noticed after losing some weight:
I feel like I have more energy.
There is less tension on my knees
My physique has improved.
The sciatica symptoms lessened and have been easier to manage with stretches and whatnot.
         I still haven't put together a regular keto diet. The CDC still attaches its warning about obesity and its relations to Covid. I'm not even going to start on the disparity part. It's beyond the scope of this post.

         Given the fear and conflicts surrounding Covid, I'm surprised not as many people are trying to become healthier. People-watching in the breakroom has shown me that most employees are in poor health. Everyone looked obese and depressed. The pandemic had its toll on people's morale.
         I'm doing this for myself because it's part of my self-improvement project. Being healthier is part of it. What's the end goal? Part of me fancies looking like Mishima Heihachi in my old age.
         See his Tekken 7 incarnation: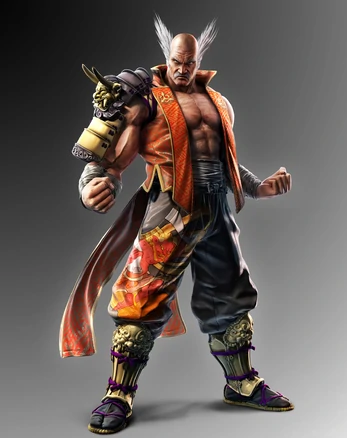 Just for kicks and giggles.
---
---