Silver bells (silver bells)
         It will soon be Christmas time in the city...next month.
         I recently bought some silver pieces off of APMEX and their 9Fine Mint series. They came in these cool orange sealed packets. The packaging is definitely of higher quality compared to all my other silver posts in the past.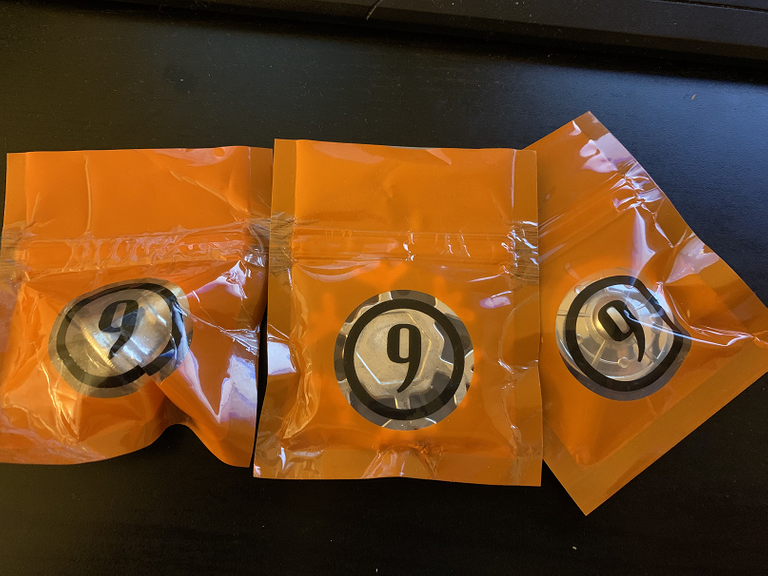 I'm reluctant when it comes to taking them out of their protective seals for the sole purpose of pictures. So, I decided that it made more sense to take the product displays on APMEX's website and call it a day.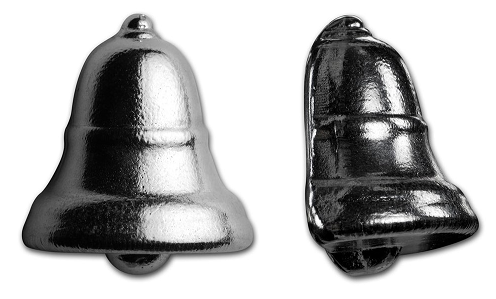 Here's the 3-ounce silver bell. Unfortunately, it is not a whole bell. It's more like a coronal cut of it. But hey, it's the season to have silver bells!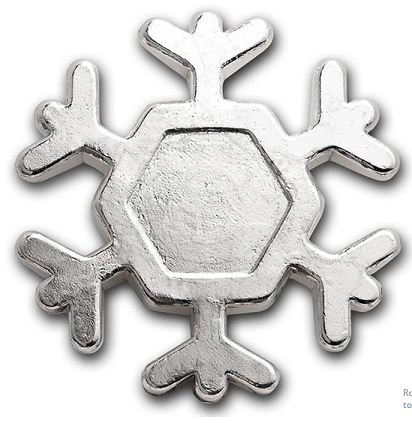 Of course, this 3-ounce piece is also appropriate for the upcoming holiday season. The snowflake actually has a curvature upwards to the front of the picture. So, it doesn't quite sit flat on the table.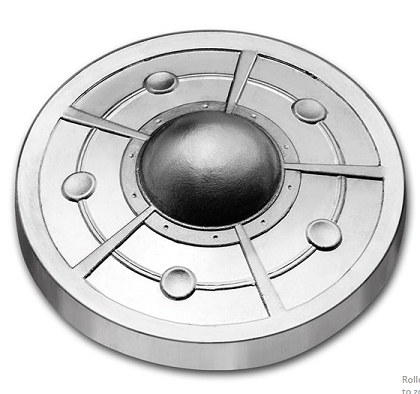 Finally, I got this 2-ounce piece which APMEX claimed to be of a UFO. To me, it looks something along the lines of a proximity mine. In the video game sense, anyhow. It was either this or the 2-ounce shamrock which I thought was too typical of a motif.
---
         As usual, APMEX offers free shipping and handling with purchases over $199. I usually prefer buying a little bit more silver to avoid paying that fee. It's not fun paying shipping costs amount to an ounce of silver.
         At any rate, that will conclude my holiday-themed acquisitions this year. Unless I see something else that catches my eyes, I doubt I'll buy more silver that are not bars for the rest of 2021.
Posted Using LeoFinance Beta
---
---