The Bullion Card by APMEX
         Several weeks ago, I received this email from APMEX about their new product.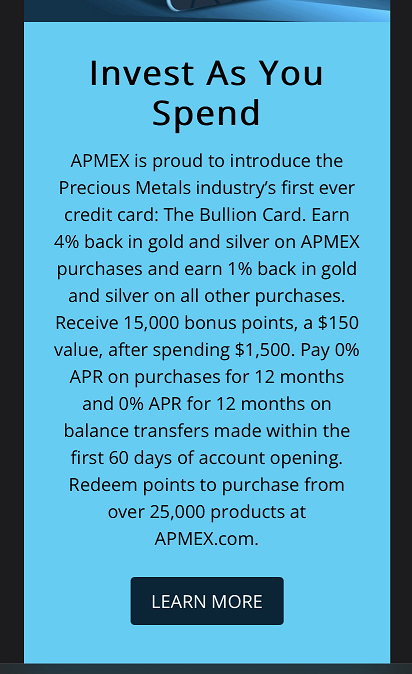 I guess everyone is coming out with their credit card. It gave me the Coinbase card vibe, but I decided to check it out. Sure enough, I saw the promotion to get on the waitlist option on their website. They also gave a bit more details on The Bullion Card's perks. I joined the wait list without hesitation.

         Are you a precious metal enthusiast? The Bullion Card might be for you. The 4% cashback does sound a bit misleading as you are earning APMEX credits. Four points per dollar spent, to be exact. That's how they come to the advertised 4%. If you do a lot of business with them, it's something to consider.

         The nice part about it is that the points do not expire. At least, as the current deal stands. I hope I don't have to remind you how to manage your credit card debt.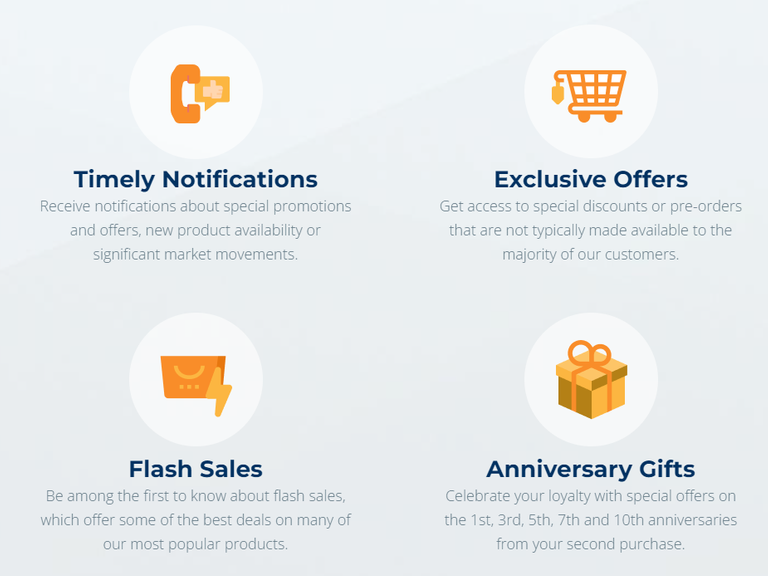 Another perk to owning The Bullion Card is an instant promotion to an Elite Member of the APMEX Club. That doesn't matter to me because I've been one since 2019. I'm still waiting for the invite to be part of the VIP group.
Why bother with precious metals?
         We live in a precarious time with the highest overall inflation in decades. The Feds have been raising rates, and the market is losing confidence with each passing day. In these uncertain times, there also lie opportunities.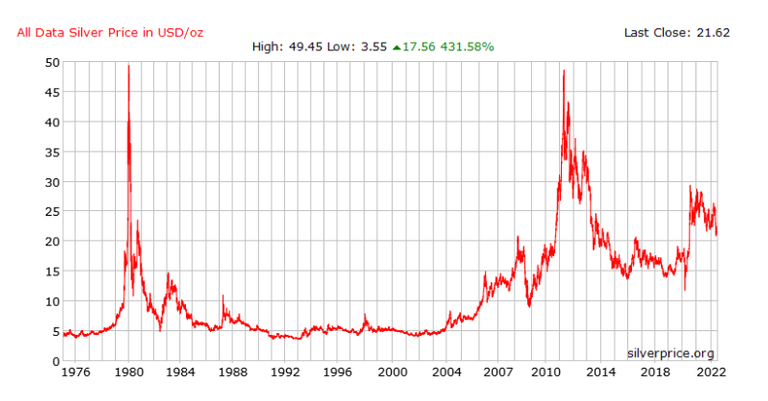 Check out the silver prices from silverprice.org. You could see the price jumps during high inflation and economic uncertainties. Okay, so the price movement of silver isn't impressive. How about gold?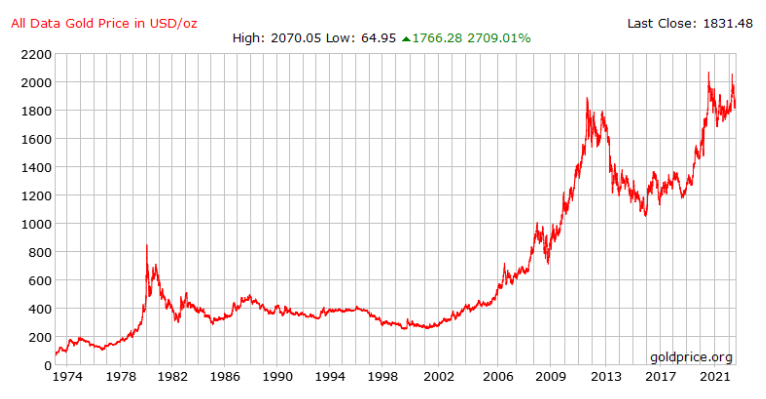 I admit that the ROI still isn't as impressive as crypto. However, one could see that we are near a time of drastic movement for precious metals. I have always diversified some of my portfolios into gold and silver. But, I'm not doing it for the return in USD. It's not much different from people who stock up on food and ammo just in case.
---
         Should you get the card? It's up to you. I wouldn't use it in public like my Coinbase or Fidelity card. It would probably draw the wrong attention.
         None of these are financial advice, of course.
Posted Using LeoFinance Beta
---
---