Chess Puzzle of the Day (Jan 17, 2022) | Problema de ajedrez del día (17-En-2022)
♔♞♙ Chess Puzzle of the Day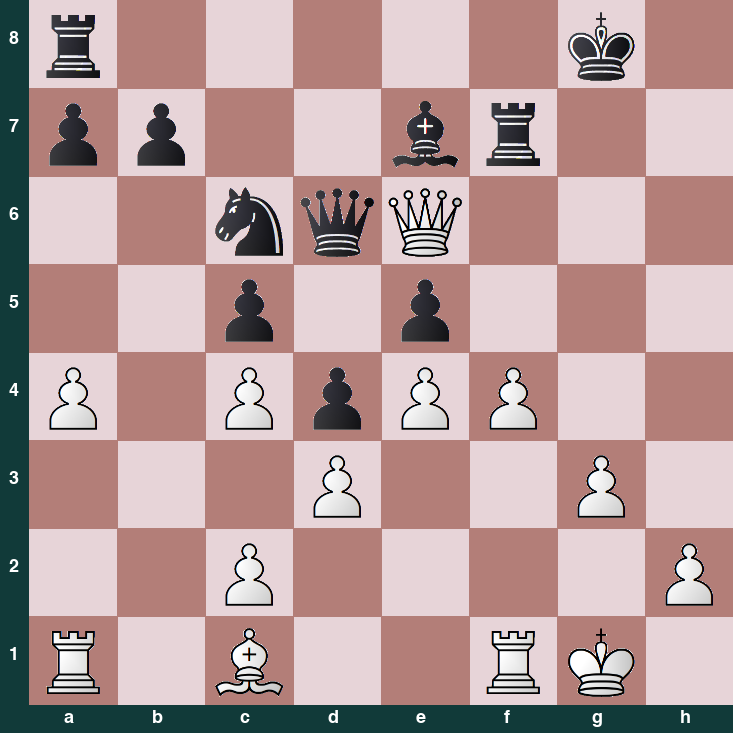 White to play and win
White is very excited about attacking the king. So far he has managed to strip it of its pawn shelter, I suppose by means of a minor piece sacrifice. However black feels in the game and with his latest maneuver offers an exchange of queens. I'll let you release the bombshell yourself.
Do you want to exercise your tactical skills a little? Then solve this chess puzzle. Indicate the correct move and a full continuation. If you want, you can point out the tactical motives and other patterns present.
I also want to invite you to participate in the many chess tournaments on lichess.org. If you play chess online, join in! Free registration.
More information about this series of posts.

♔♞♙ Problema de ajedrez del día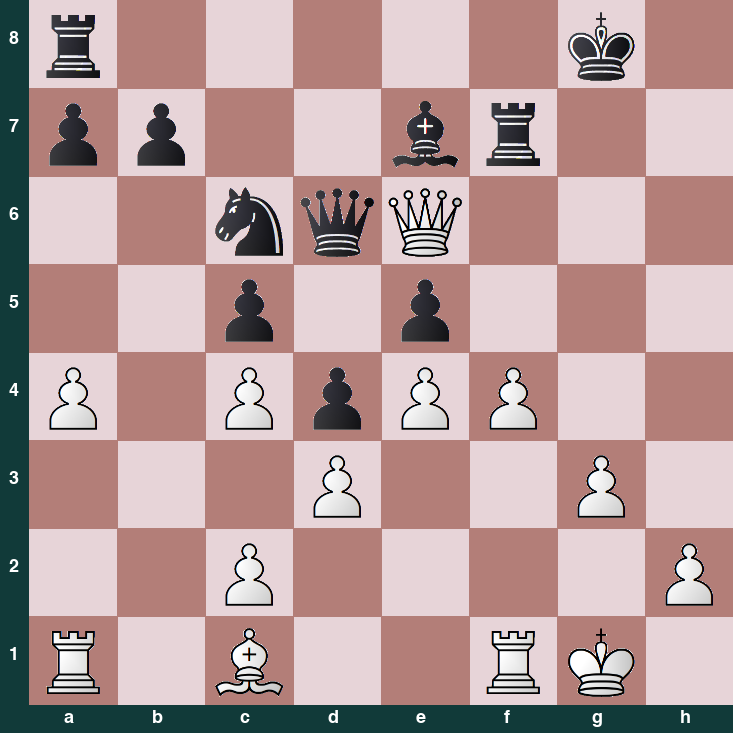 Juegan blancas y ganan
Las blancas están muy emocionadas por atacar al rey. Hasta ahora han conseguido despojarlo de su refugio de peones, supongo que por medio de un sacrificio de pieza menor. Sin embargo el negro se siente en la partida y con su última maniobra ofrece un cambio de dama. Te dejaré sueltes la bomba tu mismo.
¿Quieres ejercitar un poco tus habilidades tácticas? Entonces, ¡resuelve este problema de ajedrez! Señala la jugada correcta y una completa continuación. Si lo deseas, puedes señalar los motivos tácticos y demás patrones presentes.
También quiero invitarte a participar en los diferentes torneos de ajedrez en lichess.org. Si juegas ajedrez en línea, ¡anímate a participar! Inscripción gratuita.

Más información sobre esta series de posts.
---
---