Chess Puzzle of the Day (Jan 23, 2023) | Problema de ajedrez del día (23-En-2023)
♔♞♙ Chess Puzzle of the Day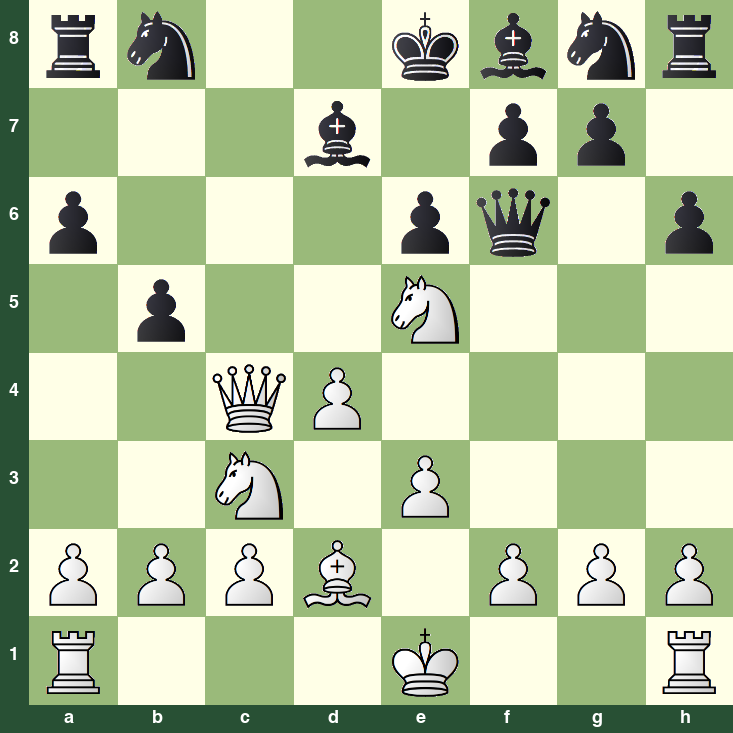 White to play and win
White has sacrificed a piece to reach this attacking position, where the black king is miles away from castling. But somehow this slipped the mind of the player, who ended up making Nxd7 to get out of a jam. How could he have kept the momentum going?
Do you want to exercise your tactical skills a little? Then solve this chess puzzle. Indicate the correct move and a full continuation. If you want, you can point out the tactical motives and other patterns present.
I also want to invite you to participate in the many chess tournaments on lichess.org. If you play chess online, join in! Free registration.
More information about this series of posts.

♔♞♙ Problema de ajedrez del día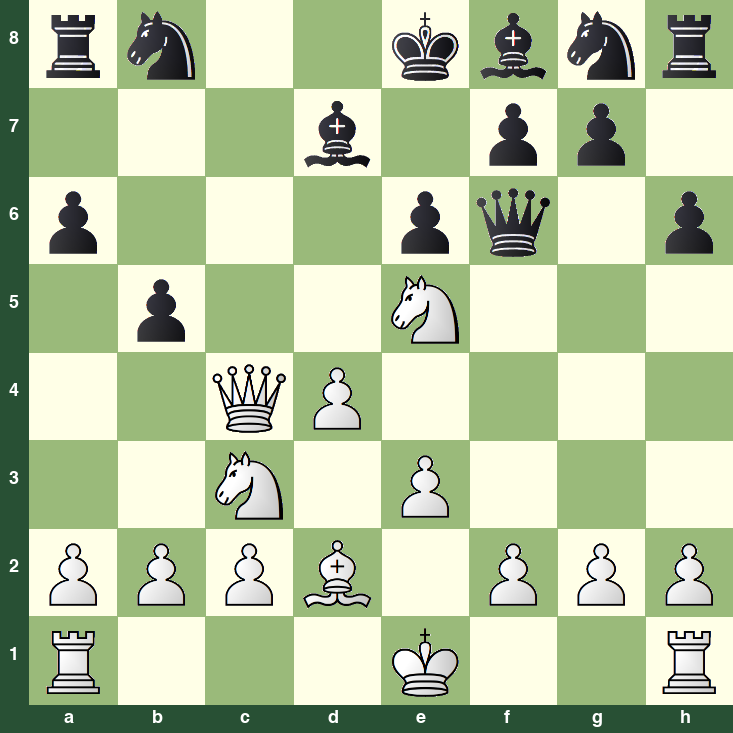 Juegan blancas y ganan
Las blancas han sacrificado una pieza para alcanzar esta posición de ataque, donde el rey negro esta a millas de poderse enrocar. Pero de algún modo, ello se le olvidó al jugador, quien terminó haciendo Cxd7 para salir de un apuro. ¿Cómo pudo haber mantenido el impulso?
¿Quieres ejercitar un poco tus habilidades tácticas? Entonces, ¡resuelve este problema de ajedrez! Señala la jugada correcta y una completa continuación. Si lo deseas, puedes señalar los motivos tácticos y demás patrones presentes.
También quiero invitarte a participar en los diferentes torneos de ajedrez en lichess.org. Si juegas ajedrez en línea, ¡anímate a participar! Inscripción gratuita.

Más información sobre esta series de posts.
---
---