Chess Puzzle of the Day (Nov 23, 2022) | Problema de ajedrez del día (23-Nov-2022)

♔♞♙ Chess Puzzle of the Day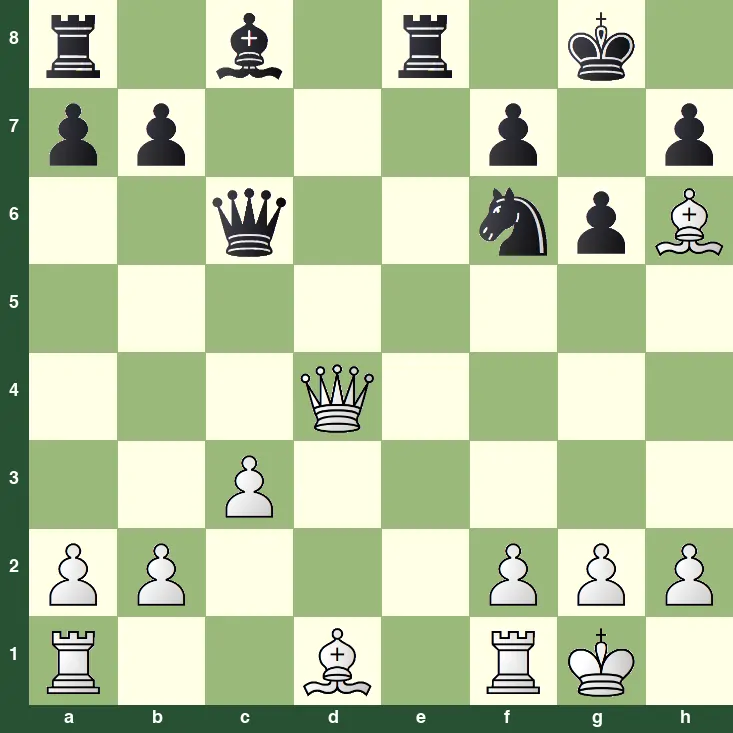 White to play and win
White's position is so compact and full of potential that it is worthy of admiration; it must be enjoyable to play. As for the move Bd1, it reminds me strongly of a game Carlsen and Giri played recently in the Meltwater final. Well, it is easy to lose concentration with several attractive ideas here, but only one of them wins forcibly soon. Can you see it? If you limit yourself to see the first move only without going deep, then you are lazy, because you don't want to think about your opponent's resources. Do things right.
Do you want to exercise your tactical skills a little? Then solve this chess puzzle. Indicate the correct move and a full continuation. If you want, you can point out the tactical motives and other patterns present.
I also want to invite you to participate in the many chess tournaments on lichess.org. If you play chess online, join in! Free registration.
More information about this series of posts.

♔♞♙ Problema de ajedrez del día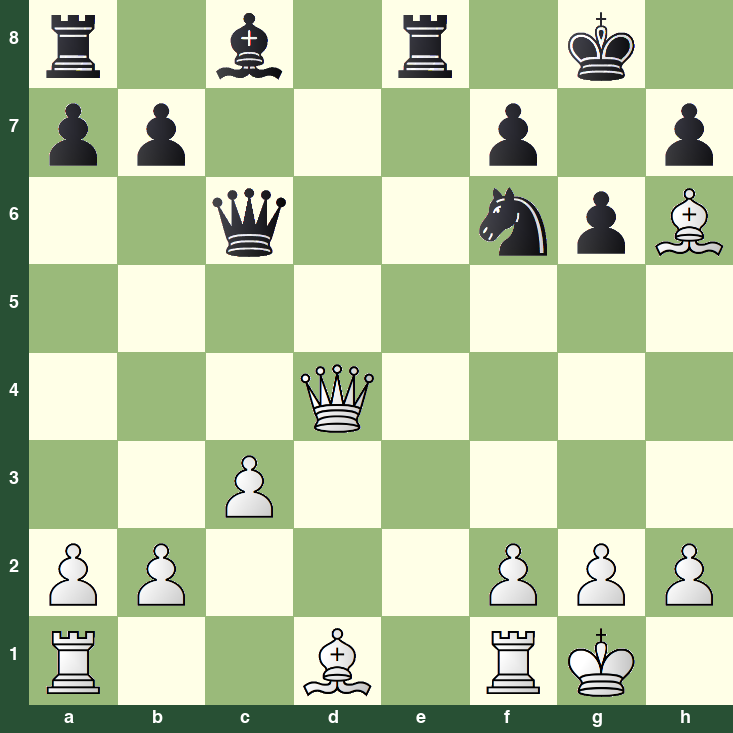 Juegan blancas y ganan
La posición de las blancas es tan compacta y llena de potencial que es digna de admiración; debe ser agradable de jugar. En cuanto a la jugada Ad1, me recuerda mucho a una partida que jugaron recientemente Carlsen y Giri en la final de Meltwater. Bueno, es fácil perder la concentración con varias ideas atractivas aquí, pero sólo una de ellas gana forzosamente antes. ¿Puedes verla? Si te limitas a ver sólo la primera jugada sin profundizar, entonces eres perezoso, porque no quieres pensar en los recursos de tu rival. Haz las cosas bien.
¿Quieres ejercitar un poco tus habilidades tácticas? Entonces, ¡resuelve este problema de ajedrez! Señala la jugada correcta y una completa continuación. Si lo deseas, puedes señalar los motivos tácticos y demás patrones presentes.
También quiero invitarte a participar en los diferentes torneos de ajedrez en lichess.org. Si juegas ajedrez en línea, ¡anímate a participar! Inscripción gratuita.

Más información sobre esta series de posts.
---
---