Chess Puzzle of the Day (Oct 3, 2022) | Problema de ajedrez del día (3-Oct-2022)
♔♞♙ Chess Puzzle of the Day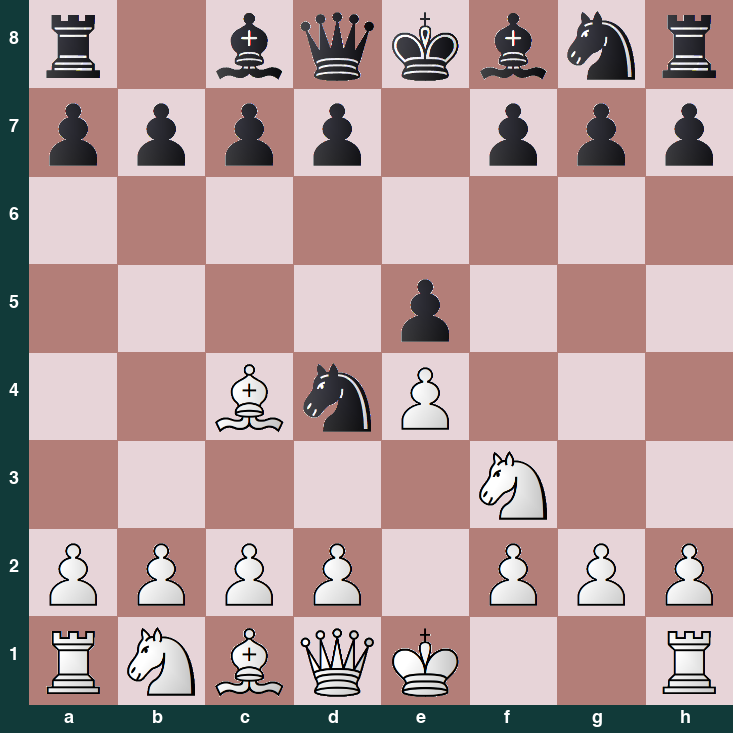 White to play and win
Although it may seem crazy, this daring attempt by black does not have a refutation with immediate loss, as is the case with the Latvian Gambit. It is a bit naive, but some students and beginners still play it. In fact, I recently had it in my games. Therefore, White must be prepared to avoid the trap, to know how to handle complications in case he screws up, and how to properly refute them without falling into the trap.
Do you want to exercise your tactical skills a little? Then solve this chess puzzle. Indicate the correct move and a full continuation. If you want, you can point out the tactical motives and other patterns present.
I also want to invite you to participate in the many chess tournaments on lichess.org. If you play chess online, join in! Free registration.
More information about this series of posts.

♔♞♙ Problema de ajedrez del día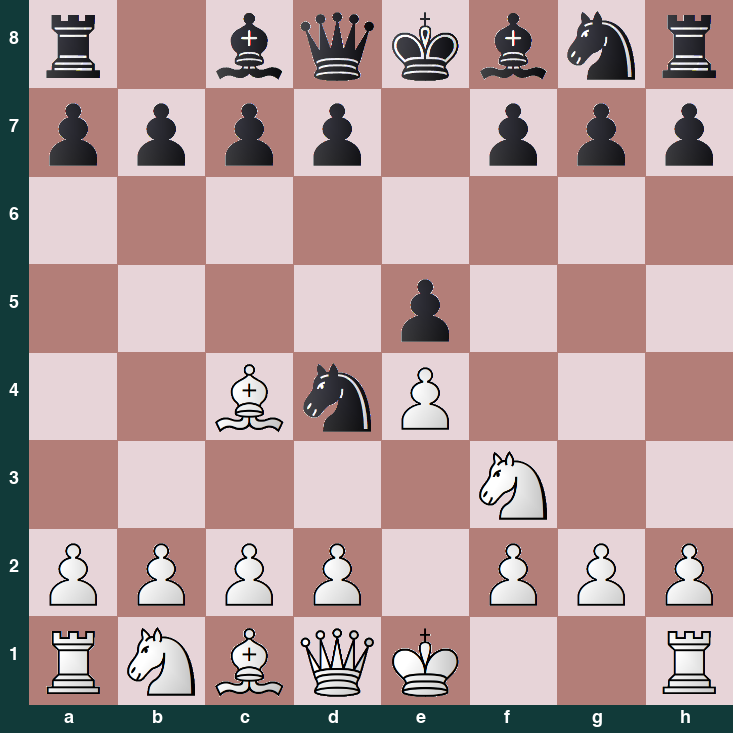 Juegan blancas y ganan
Aunque parezca una locura, este atrevido intento del negro no tiene una refutación con pérdida inmediata, como ocurre con el Gambito Letón. Es un poco ingenuo, pero algunos estudiantes y principiantes todavía lo juegan. De hecho, hace poco lo hice. Por lo tanto, las blancas deben estar preparadas para evitar la trampa, para saber cómo manejar las complicaciones en caso de que metan la pata y cómo refutarlas adecuadamente sin caer en la trampa.
¿Quieres ejercitar un poco tus habilidades tácticas? Entonces, ¡resuelve este problema de ajedrez! Señala la jugada correcta y una completa continuación. Si lo deseas, puedes señalar los motivos tácticos y demás patrones presentes.
También quiero invitarte a participar en los diferentes torneos de ajedrez en lichess.org. Si juegas ajedrez en línea, ¡anímate a participar! Inscripción gratuita.

Más información sobre esta series de posts.
---
---