Chess Puzzle of the Day (Sep 25, 2022) | Problema de ajedrez del día (25-Sep-2022)
♔♞♙ Chess Puzzle of the Day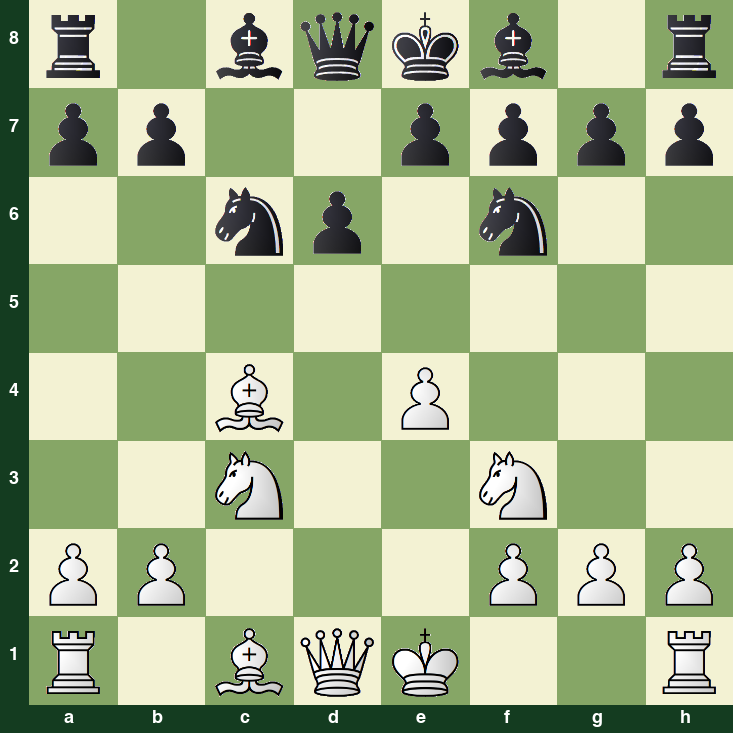 White to play and win
Sometimes there is some truth behind the idea that chess theory is a matter of fads, although I believe that "discovery" is somewhat more influential. So, in this position the move Nf6 has been under much dispute and considered a mistake, although there are notable cases of successful defense with Black. In any case, it doesn't seem practical to get into the typical dangerous ideas of the Smith-Morra Gambit, don't you think? How should White play?
Do you want to exercise your tactical skills a little? Then solve this chess puzzle. Indicate the correct move and a full continuation. If you want, you can point out the tactical motives and other patterns present.
I also want to invite you to participate in the many chess tournaments on lichess.org. If you play chess online, join in! Free registration.
More information about this series of posts.

♔♞♙ Problema de ajedrez del día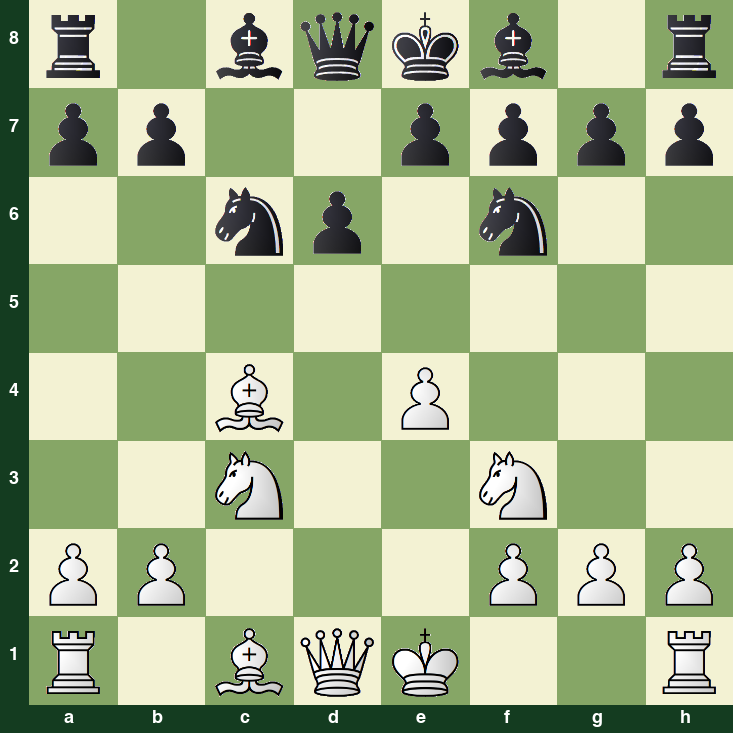 Juegan blancas y ganan
A veces hay algo de verdad en la idea de que la teoría del ajedrez es una cuestión de modas, aunque creo que el "descubrimiento" es algo más influyente. Así, en esta posición la jugada Cf6 ha sido muy discutida y considerada un error, aunque hay casos notables de éxito en la defensa con negras. En cualquier caso, no parece práctico entrar en las típicas ideas peligrosas del Gambito Smith-Morra, ¿no crees? ¿Cómo deberían jugar las blancas?
¿Quieres ejercitar un poco tus habilidades tácticas? Entonces, ¡resuelve este problema de ajedrez! Señala la jugada correcta y una completa continuación. Si lo deseas, puedes señalar los motivos tácticos y demás patrones presentes.
También quiero invitarte a participar en los diferentes torneos de ajedrez en lichess.org. Si juegas ajedrez en línea, ¡anímate a participar! Inscripción gratuita.

Más información sobre esta series de posts.
---
---