Chess Puzzle of the Day (Sep 26, 2022) | Problema de ajedrez del día (26-Sep-2022)
♔♞♙ Chess Puzzle of the Day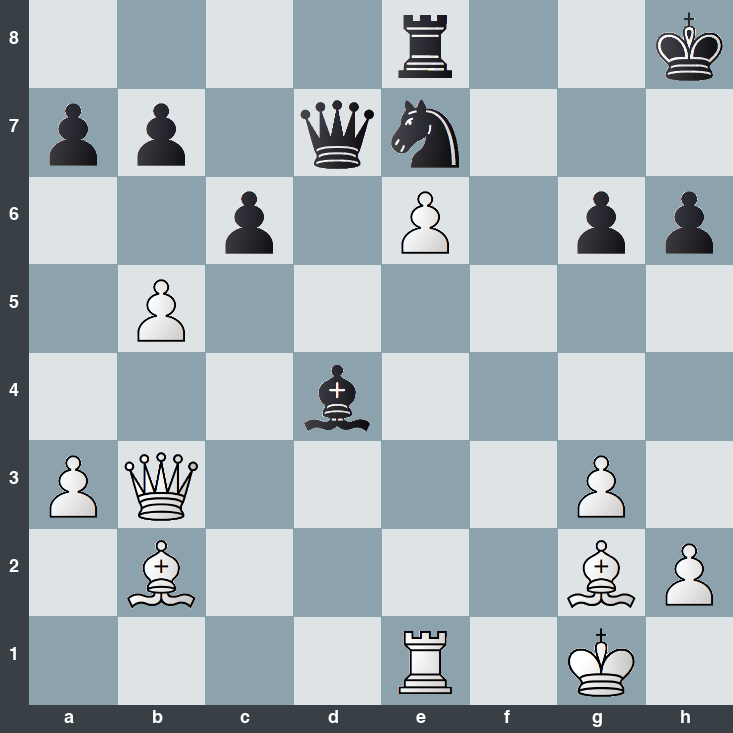 White to play and win
Chess is full of surprises and unless you are a player of the caliber of Alireza or Naroditsky, for example, who often have bullet chess matches in Lichess, where seemingly effortless outstanding masterful moves appear all the time, then you probably are going to overlook the rich resources of this position at first glance.
Do you want to exercise your tactical skills a little? Then solve this chess puzzle. Indicate the correct move and a full continuation. If you want, you can point out the tactical motives and other patterns present.
I also want to invite you to participate in the many chess tournaments on lichess.org. If you play chess online, join in! Free registration.
More information about this series of posts.

♔♞♙ Problema de ajedrez del día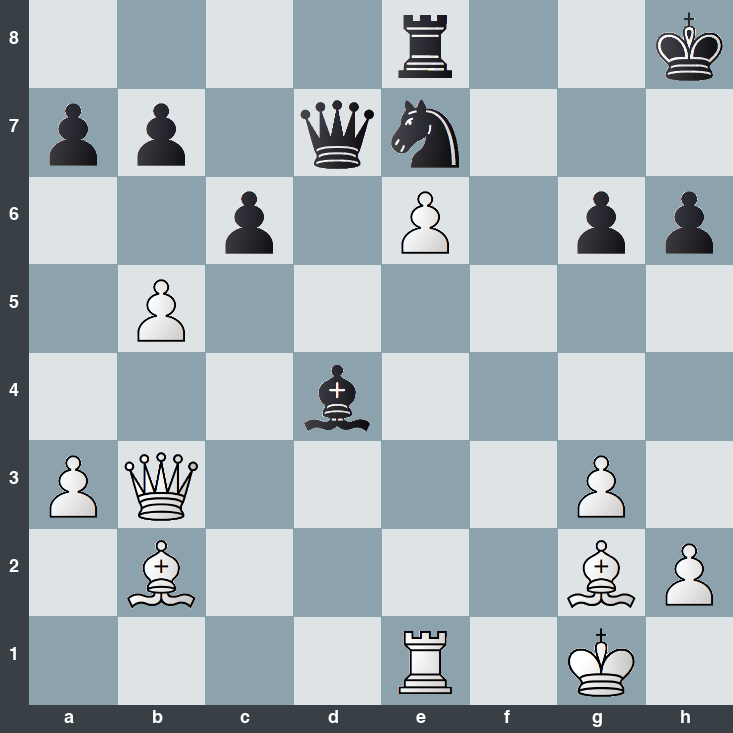 Juegan blancas y ganan
El ajedrez está lleno de sorpresas y, a menos que tú seas un jugador del calibre de Alireza o Naroditsky, por ejemplo, que suelen tener partidas de ajedrez de balas en Lichess, donde aparecen todo el tiempo jugadas magistrales sobresalientes aparentemente sin esfuerzo, entonces probablemente vas a pasar por alto los ricos recursos de esta posición a primera vista.
¿Quieres ejercitar un poco tus habilidades tácticas? Entonces, ¡resuelve este problema de ajedrez! Señala la jugada correcta y una completa continuación. Si lo deseas, puedes señalar los motivos tácticos y demás patrones presentes.
También quiero invitarte a participar en los diferentes torneos de ajedrez en lichess.org. Si juegas ajedrez en línea, ¡anímate a participar! Inscripción gratuita.

Más información sobre esta series de posts.
---
---