DONATIVOS Y ACTIVIDADES RECREATIVAS A LOS ABUELITOS DEL GERIÁTRICO DE MATURÍN.❤️🧓// DONATIONS AND RECREATIONAL ACTIVITIES FOR THE GRANDPARENTS OF THE MATURIN NURSING HOME.❤️🧓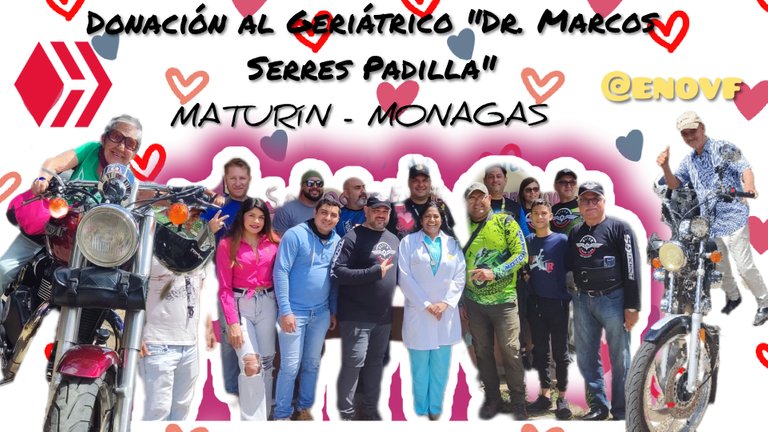 Hola amigos 🐝 espero que hayan pasado una excelente semana y esten pasando un super día 😊. Por este lado estuvimos llevando a acabo una actividad que hemos estado organizando los moteros de monagas desde hace un par de semanas atrás, como publique en un post anterior el 21 de mayo hicimos una rodada por la ciudad con la finalidad de recoger donativos para los abuelitos del Geriátrico de Maturín " Dr. Marcos Seres Padilla". Aqui nos reunimos todos los motoclubes de la ciudad y también los moteros independientes, unidos con la finalidad de llevarles a estos abuelitos un dia distinto.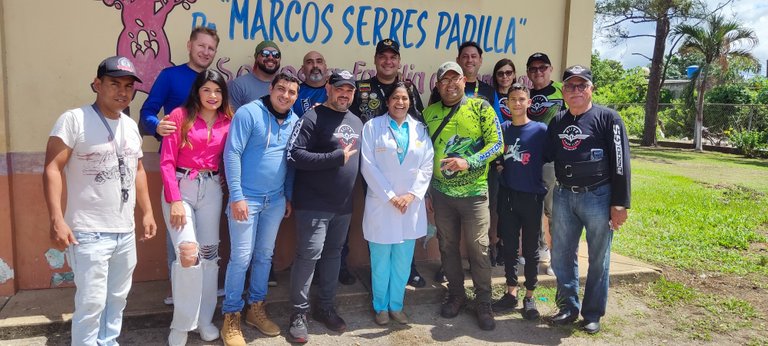 El 29 de mayo se celebra en Venezuela el día del adulto mayor, o comienza la semana para celebrar a los adultos mayores y la Organización de Naciones Unidas (ONU) celebra el dia de los adultos mayores el 10 de junio, así que nosotros estamos dentro del rango para también ir y celebrar con los abuelitos de su día. El dia comenzó reuniéndonos en una estación de servicio dende estariamos desde las 9:30 am - 10:00 am que sería la hora wn que saldriamos todos hasta el geriátrico de Maturín.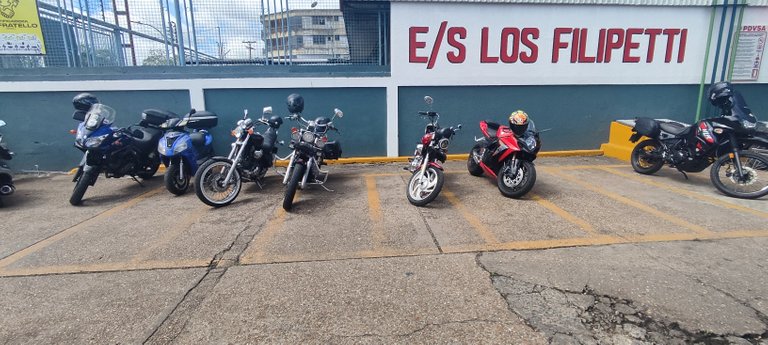 Nosotros llegamos justo a tiempo, ya que nos quedamos dormidos jejeje a pesar de poner la alarma ⏰. Cuando llegamos al punto de encuentro estaban varios de nuestros amigos reunidos charlando. Todos estaban con sus camisas de sus motoclubes o con sus chalecos y nosotros fuimos bien coloridos sin darnos cuenta 😅, salimos sin chaquetas porque estaba haciendo un calor horrible desde bien temprano.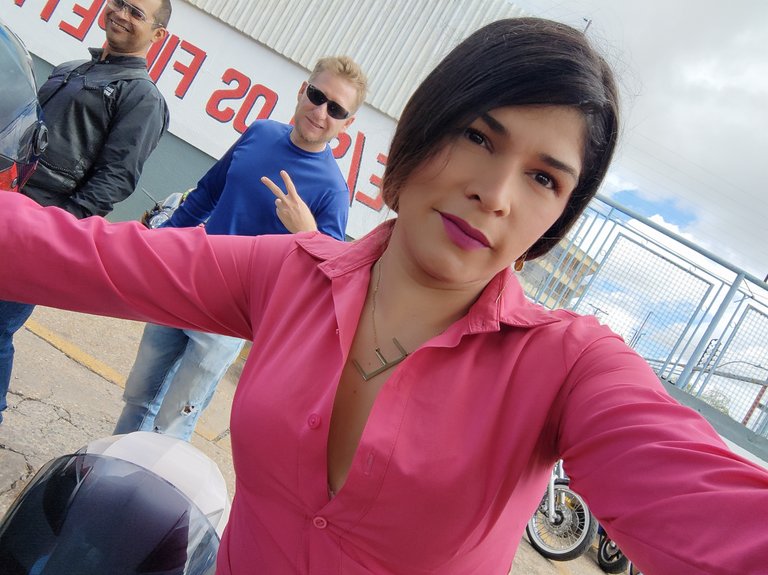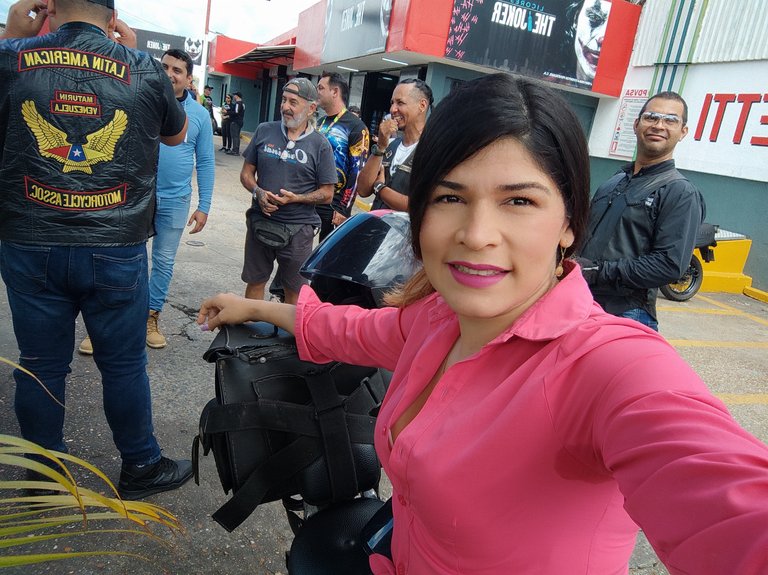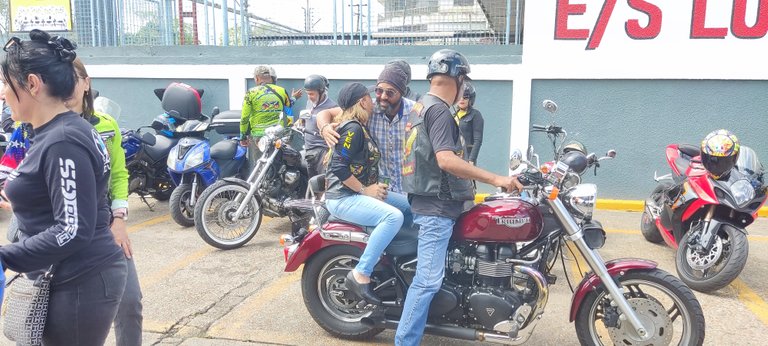 Cuando se hizo la hora de salir salimos todos juntos camino al geriátrico, desde el punto de encuentro hasta el geriátrico era súper cerca, no nos tardamos nada en llegar.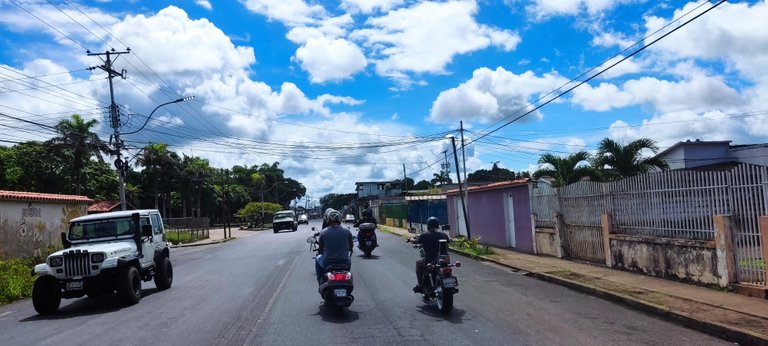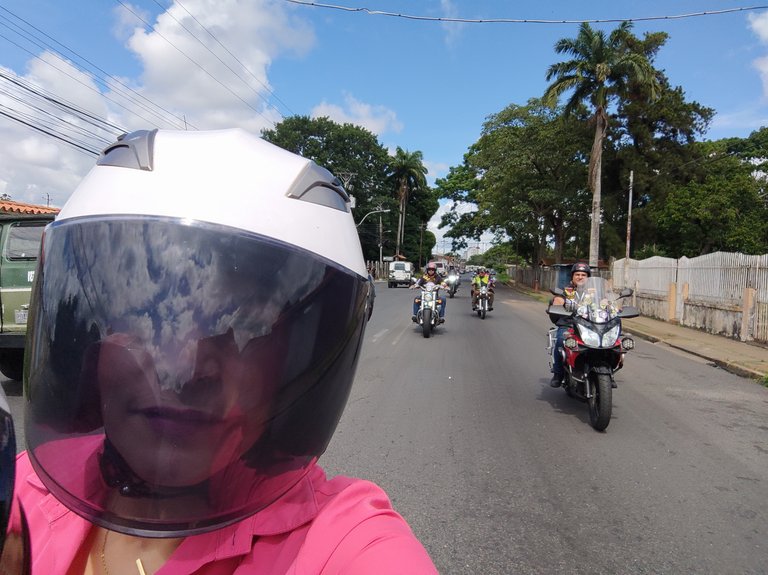 Al llegar, nos recibieron súper bien a los abuelitos les encantan las motos y se emocionan mucho y eso es muy agradable, la directora también nos recibió con mucho cariño.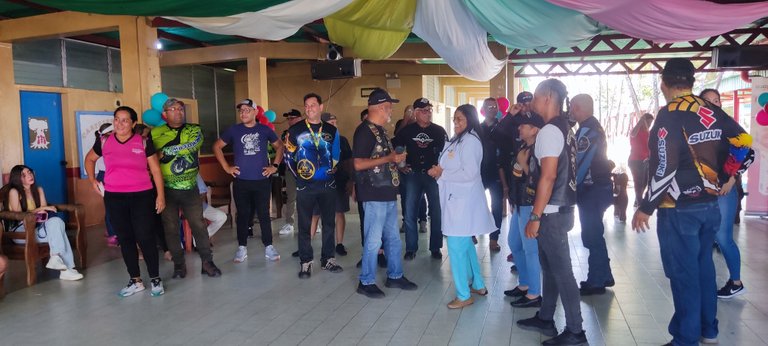 Luego de estacionar las motos, comenzamos a llevar los donativos y a colocarlos en una mesa quw dispusieron para ello, entre los donativos habian medicinas, comida no perecedera y productos de higiene personal.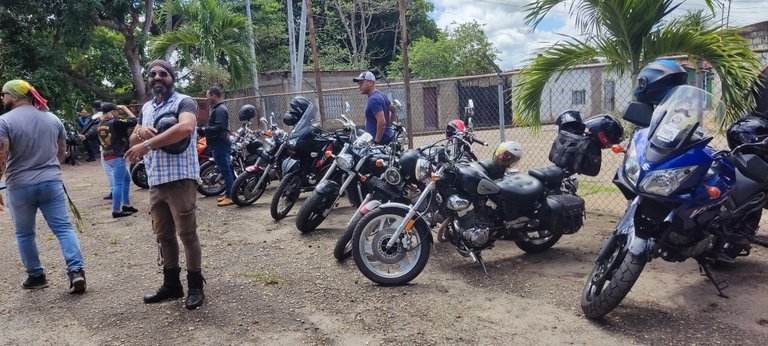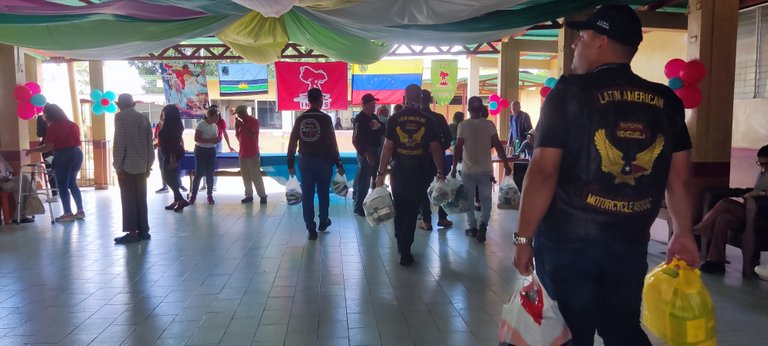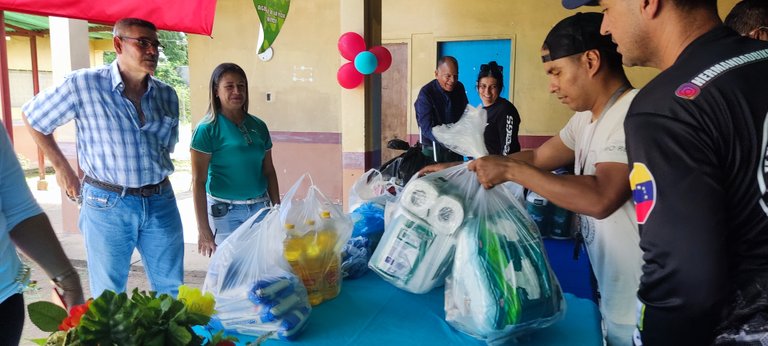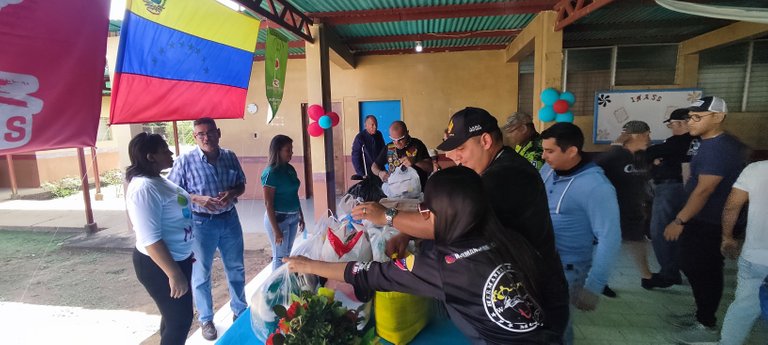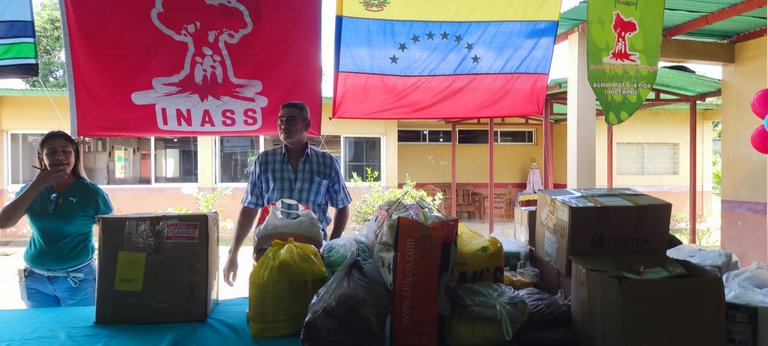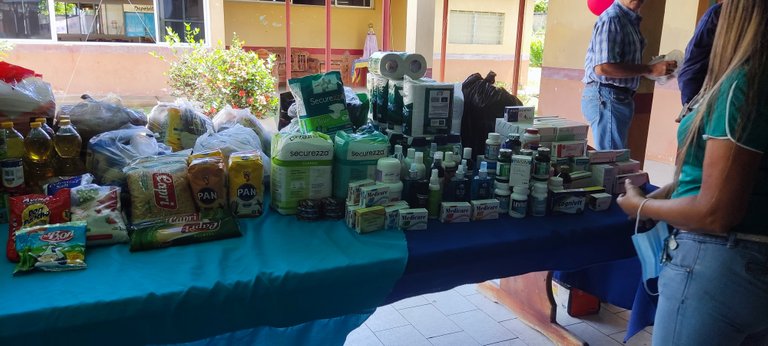 Lo más agradable de todo es que nosotros no fuimos los unicos que compartimos esta mañana con las abuelitos, también estaba una organización quw ae llama "Una Mejor Manera" son un grupo de jóvenes que llevaron a los abuelitos un area de peluquería 💈 donde le cortaron y peinaron, también un area de manicura y pedicura, y un area de maquillaje. También les llevaron refrigerioa para la celebración.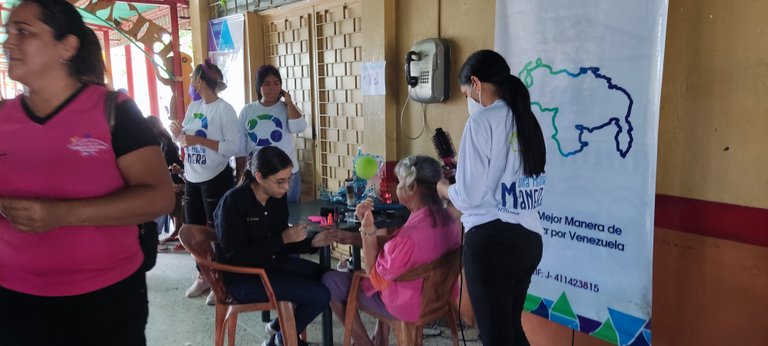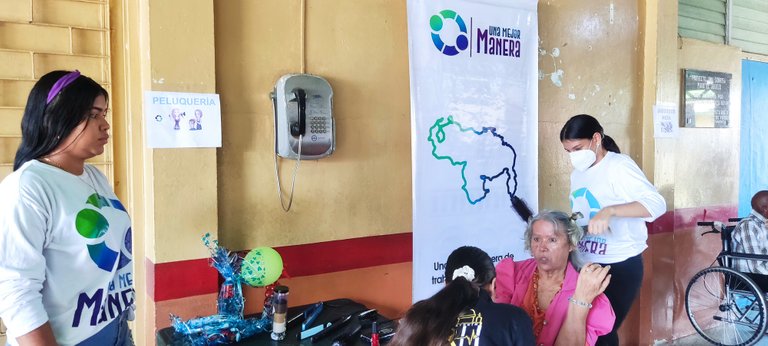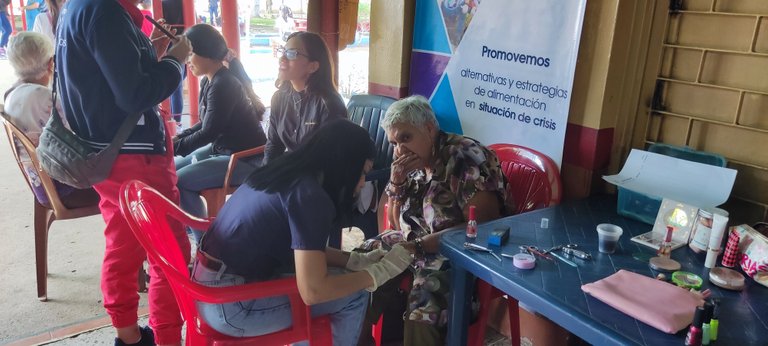 El ambiente esta muy divertido 😀 hubo musica y los abuelitos bailaron y disfrutaron mucho de su celebración, ademas que también se unio a la celebración una instructora de bailo terapia, que puso a bailar a los abuelitos y también a los no abuelitos jejejeje y pues alli estaba yo toda perdida haciendo la bailo terapia jejeje.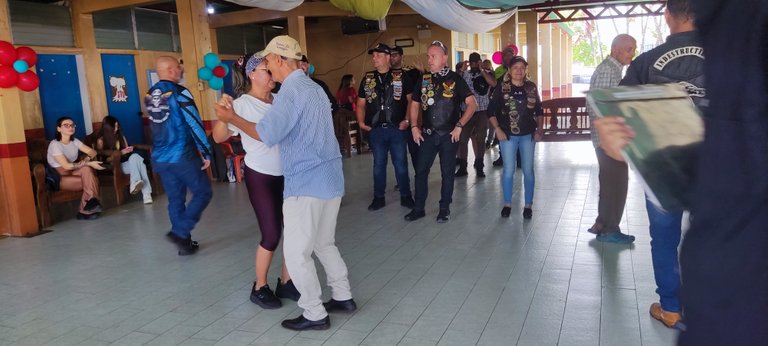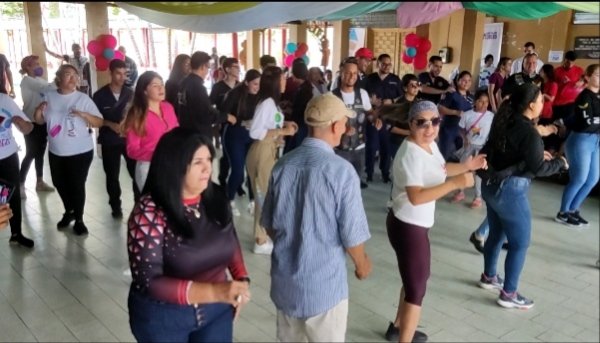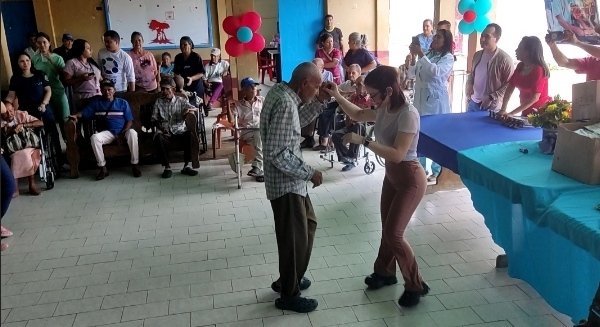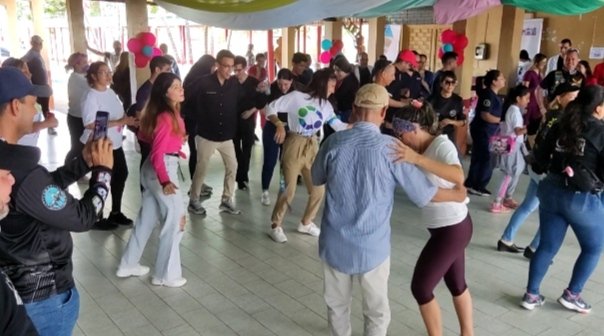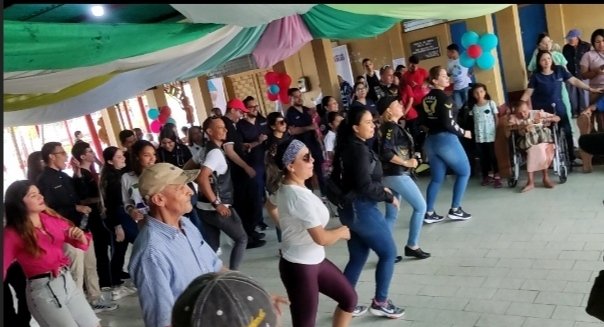 Me tome unas lindas fotos con la chica de "Una Mejor Manera" es muy bonita persona y le deseo lo mejor con su proyecto ☺️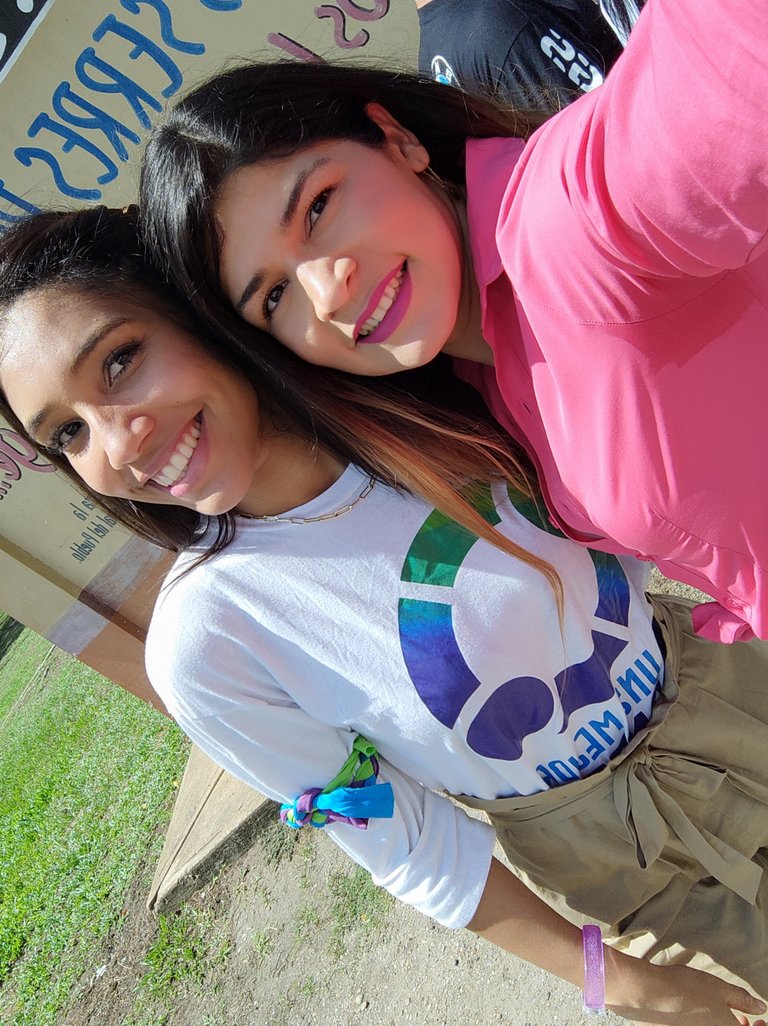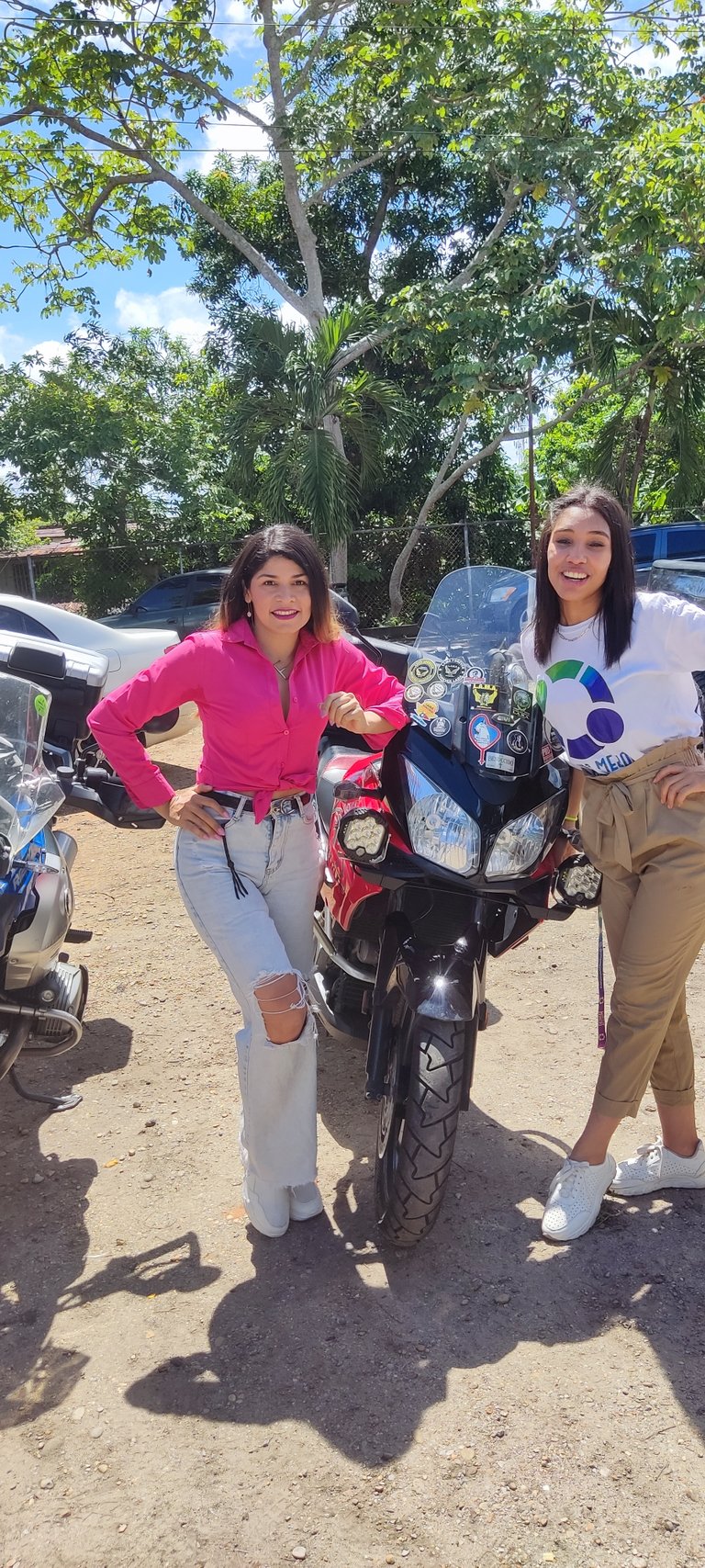 Luego algunos de los abuelos quisieron salir a tomarse una foto en las motos, y bueno como decurles que no jejejeje sus animos son contagiables y la buena energía que iradian desde el agradecimiento por la vida por el dia que viven que disfrutan al máximo. Entre los abuelos habia una que tenia los animos de una jovencita, estaba vestida muy coqueta para la ocasión, bailio y disfruto demas y después pidio que la montaran en una moto y su alegría no se podía ocultar, me hizo recordar a mi abuela 🥹. La sra Maria le faltan sus dos ojos y eso no le impidió disfrutar de todo a lo que tuvo acceso el dia de hoysin duda se robo mi corazón ❤️.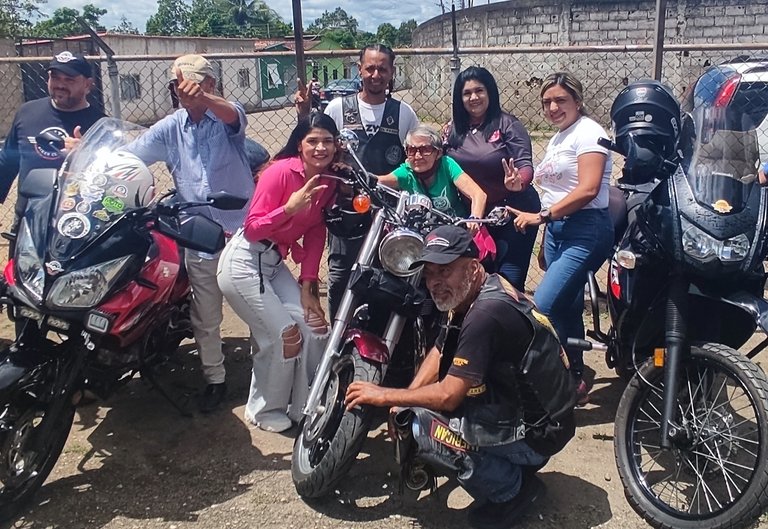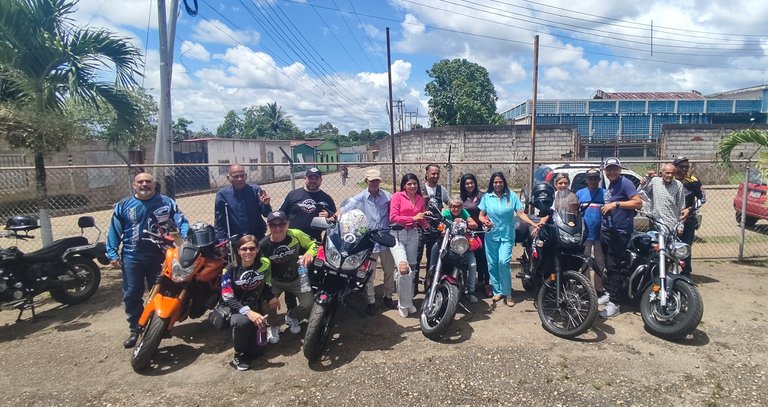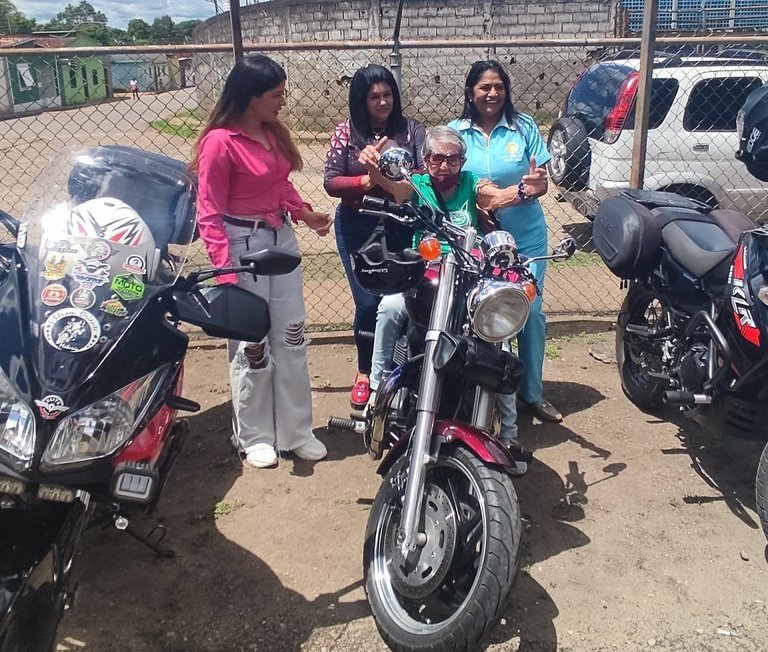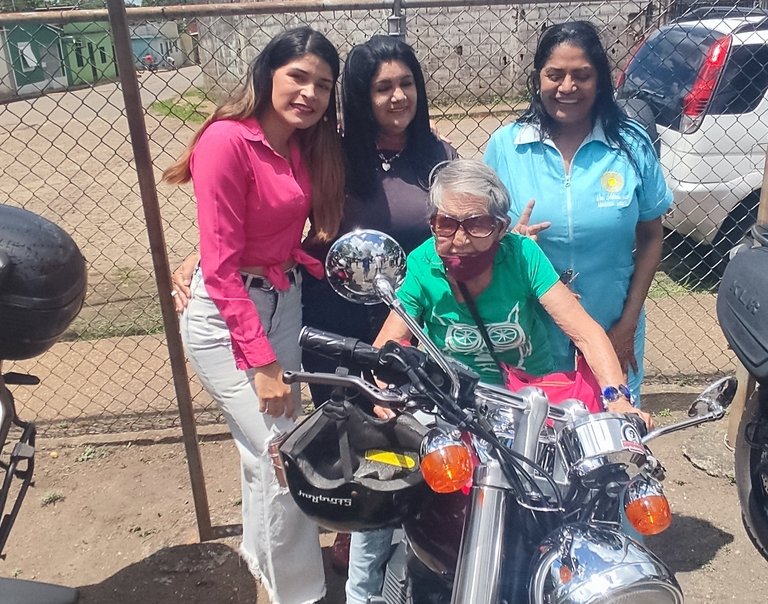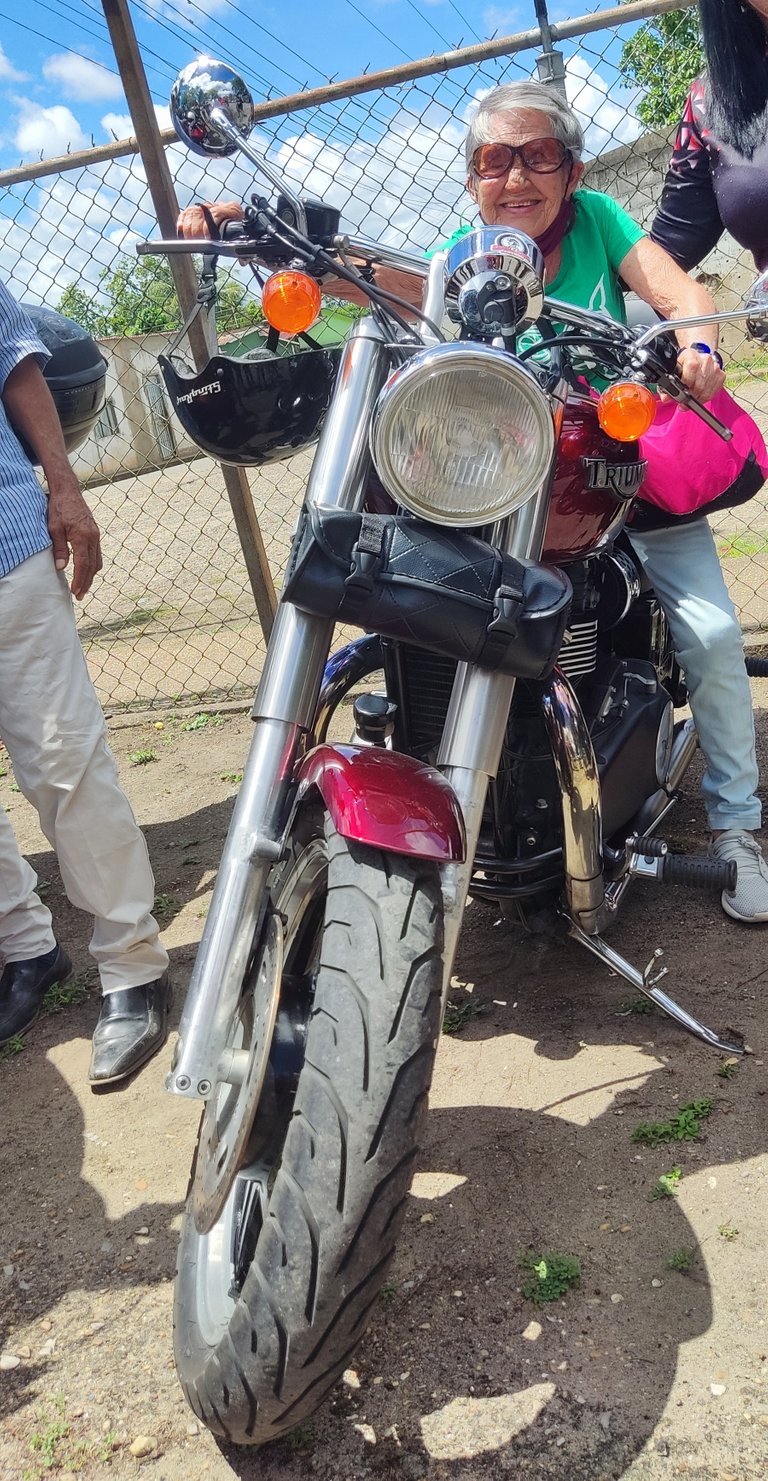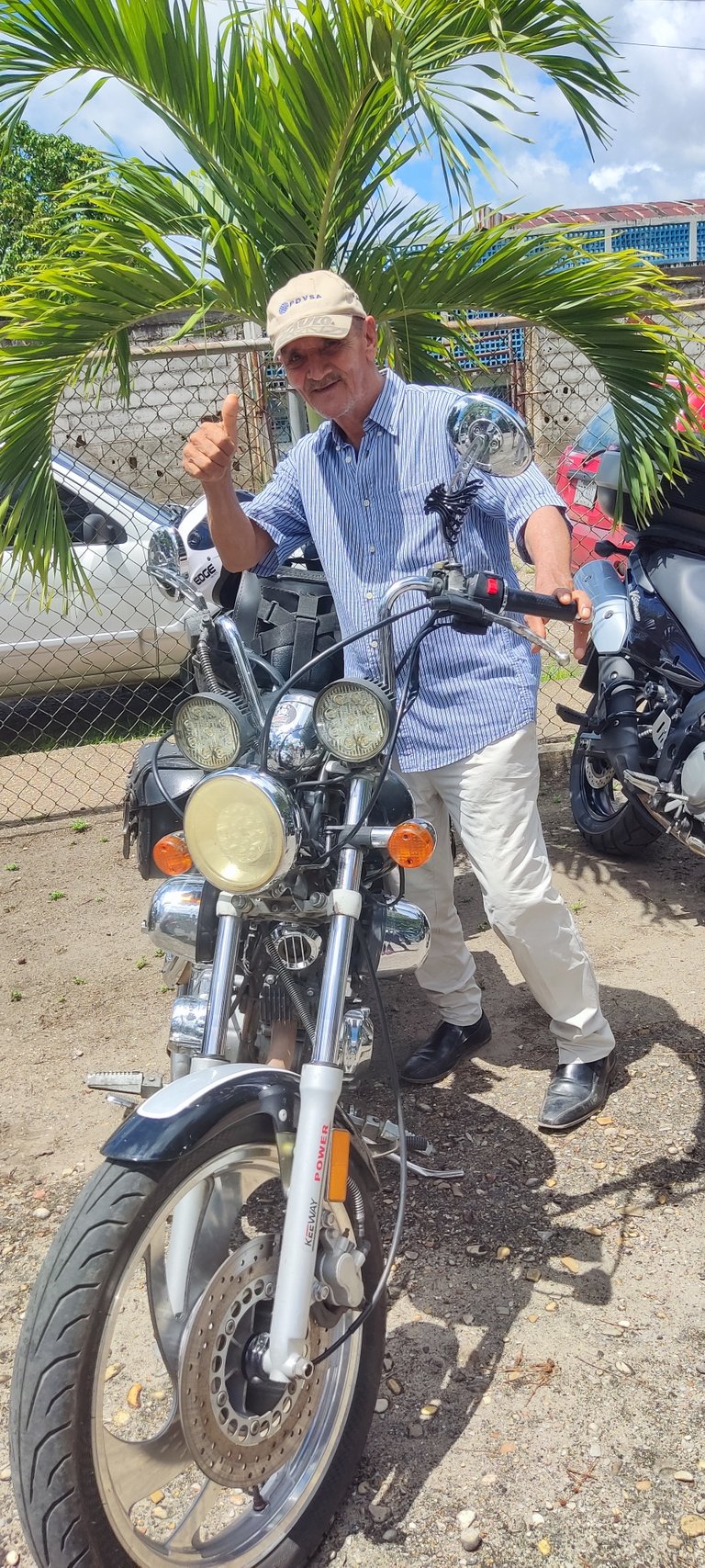 Hoy fue un día lleno de aprendizaje y mucho amor ❤️ espero que podamos regresar pronto con mas para ofrecerles porque lo merecen todo. Se que hay instituciones que pueden aportar más y ojala lo hicieran, ya que el talento humano está, entre médicos, enfermeras, obreros, cocineros entre otros que trabajan por el lugar para que mejor, pero no es secreto para nadie que los entes gubernamentales tienen olvidado estos lugares y lo que es infraestructura esta muy deteriorado todo y estos abuelitos merecen más.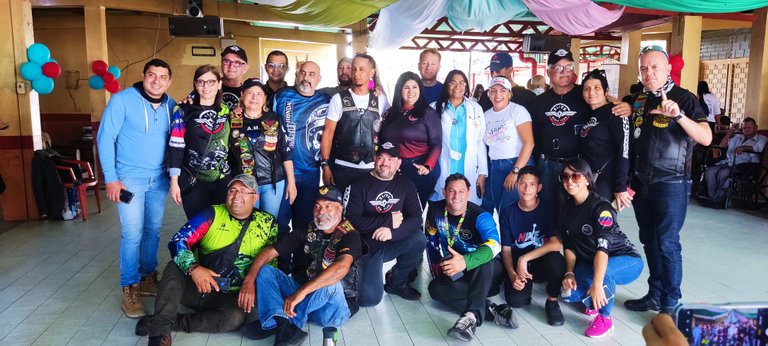 Gracias por leer y apoyar ❤️ nos vemos en la próxima!
---
---
ENGLISH
---
---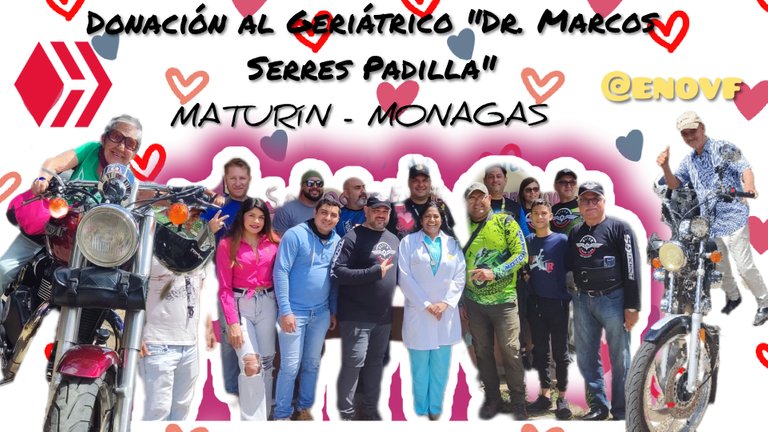 Hello friends 🐝 I hope you had a great week and are having a great day 😊. On this side we were carrying out an activity that we have been organizing the bikers of Monagas for a couple of weeks ago, as I published in a previous post on May 21 we did a ride through the city in order to collect donations for the grandparents of the Geriatric of Maturin "Dr. Marcos Seres Padilla". Here we gathered all the motorcycle clubs of the city and also the independent bikers, united with the purpose of bringing these grandparents a different day.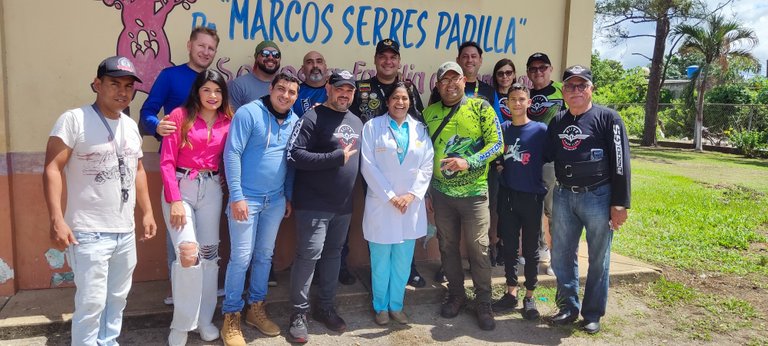 On May 29 is celebrated in Venezuela the day of the elderly, or begins the week to celebrate the elderly and the United Nations (UN) celebrates the day of the elderly on June 10, so we are within the range to also go and celebrate with the grandparents of their day. The day started by meeting at a gas station where we would be from 9:30 am - 10:00 am which would be the time we would all leave for the geriatric home in Maturin.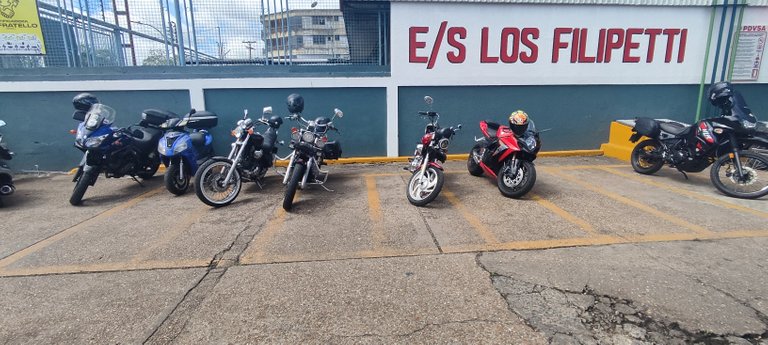 We arrived just in time, since we overslept hehehe despite setting the alarm ⏰. When we arrived at the meeting point there were several of our friends gathered chatting. They were all wearing their motorcycle club shirts or vests and we were colorful without realizing it 😅, we went out without jackets because it was getting very hot since early in the morning.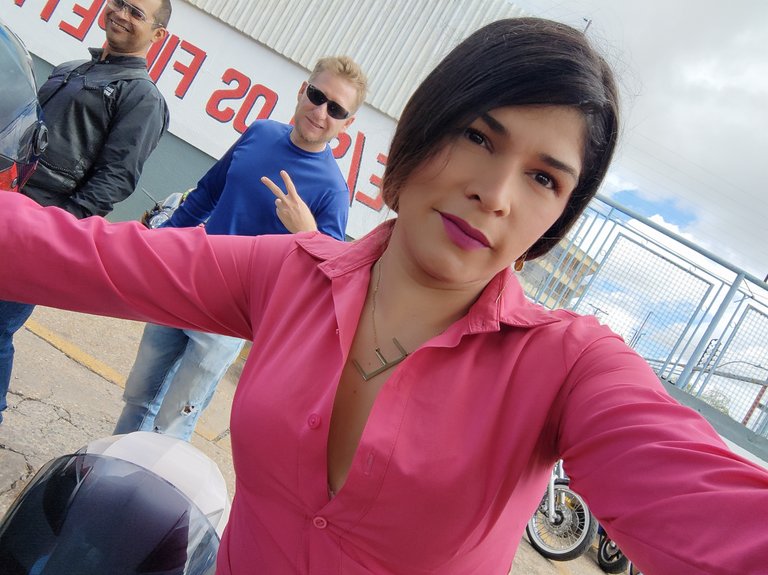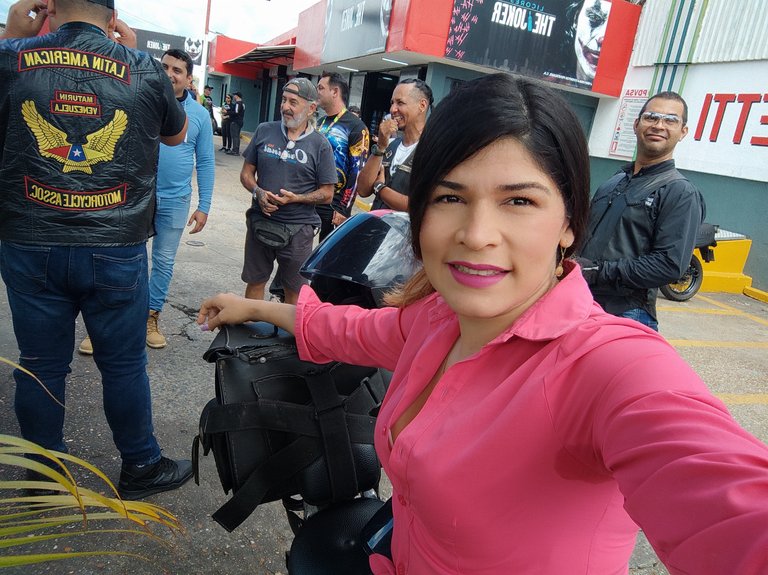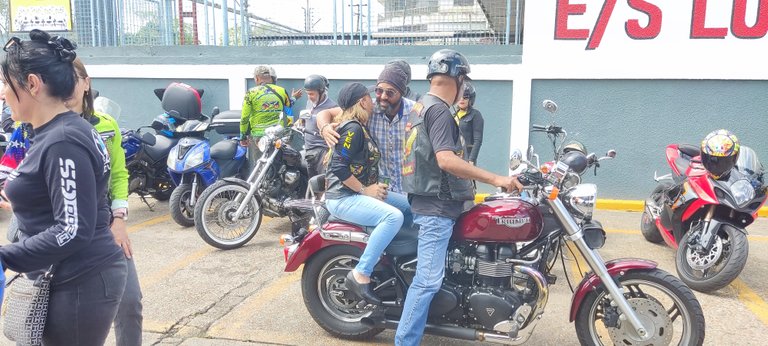 When it was time to leave we all left together on the way to the nursing home, from the meeting point to the nursing home was super close, it didn't take us long at all to get there.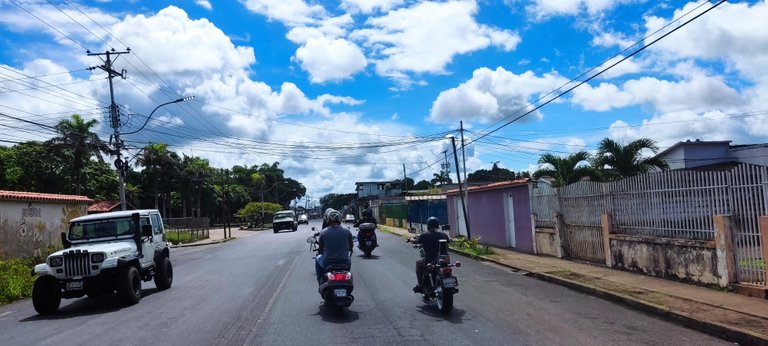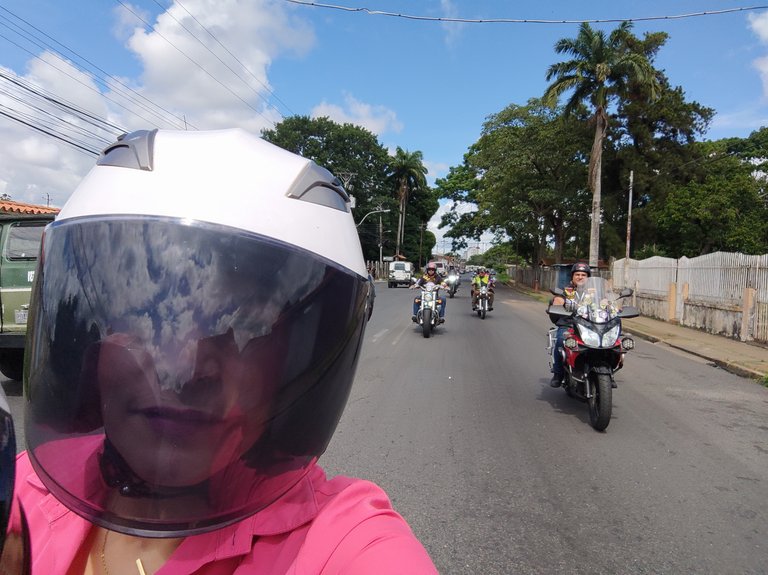 When we arrived, we were very well received, the grandparents love the motorcycles and get very excited and that is very nice, the director also received us with much affection.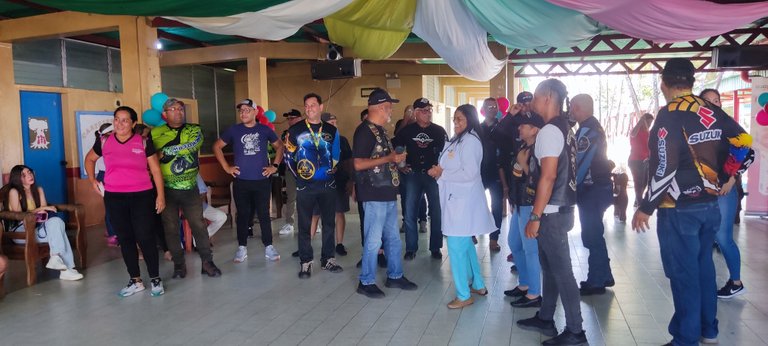 After parking the motorcycles, we began to take the donations and place them on a table that was set up for this purpose, among the donations there were medicines, non-perishable food and personal hygiene products.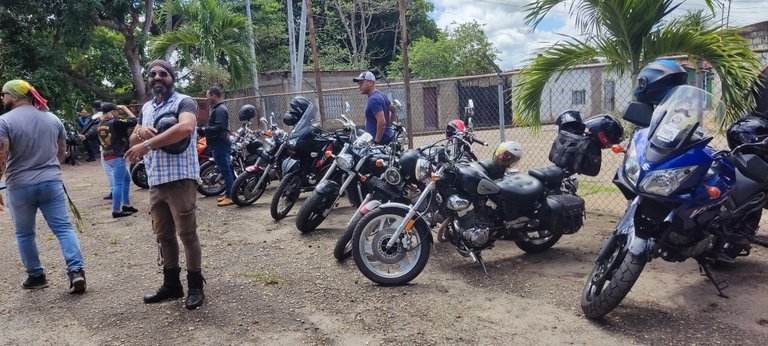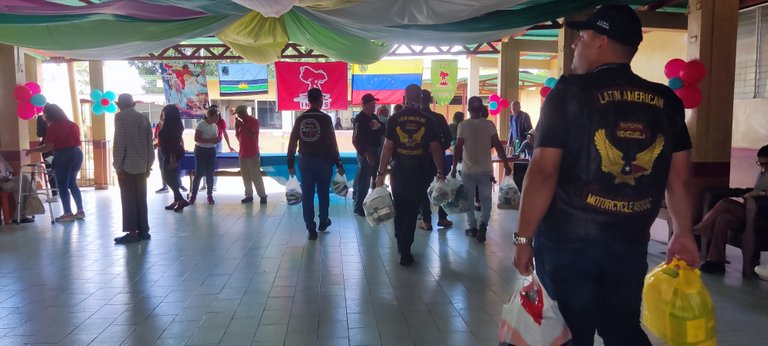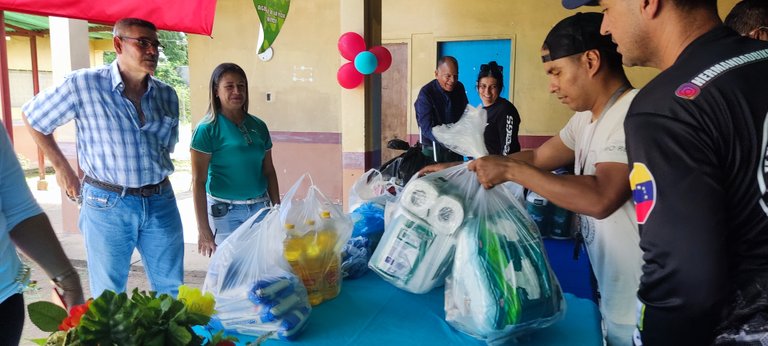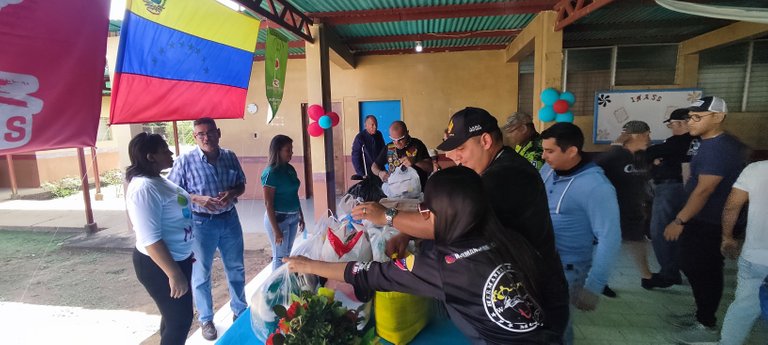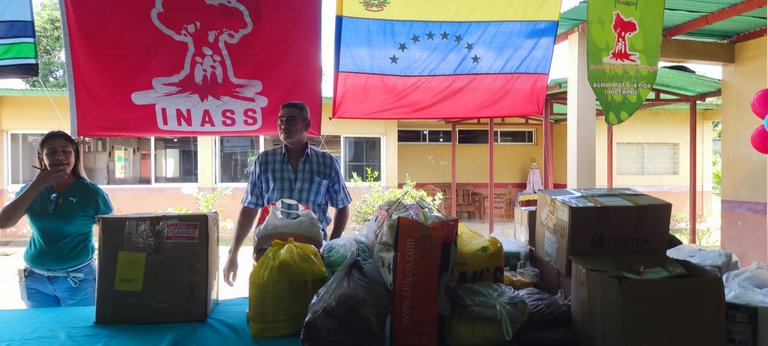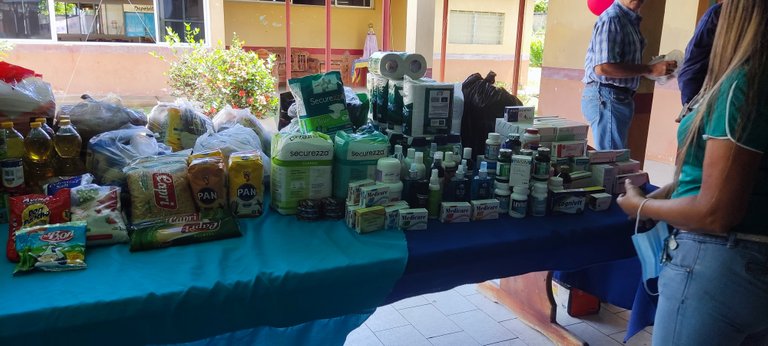 The nicest thing of all is that we were not the only ones who shared this morning with the grandparents, there was also an organization called "Una Mejor Manera" they are a group of young people who brought to the grandparents a hairdressing area 💈 where they cut and combed their hair, also a manicure and pedicure area, and a makeup area. They also brought refreshments for the celebration.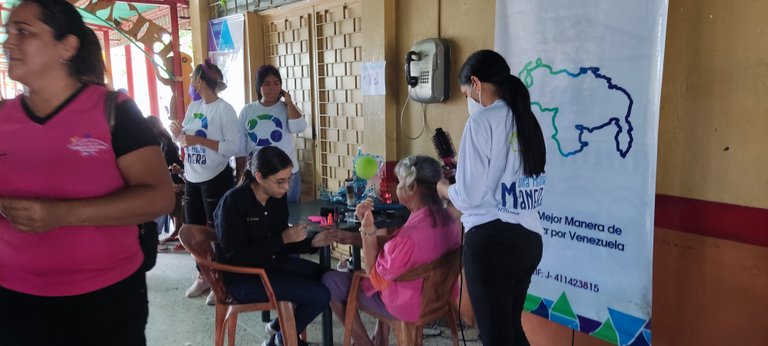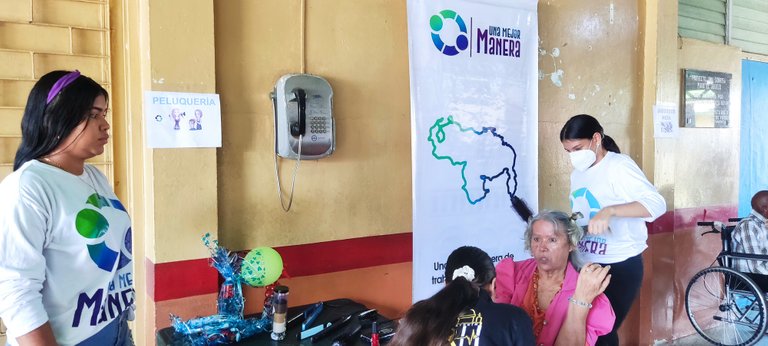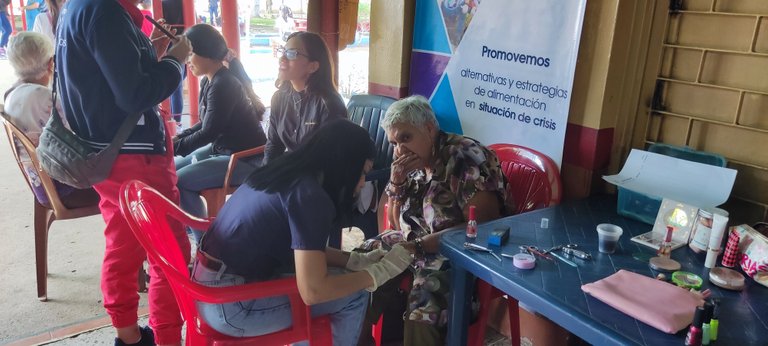 The atmosphere is very fun 😀 there was music and the grandparents danced and enjoyed a lot their celebration, besides that also joined the celebration a dance therapy instructor, who made the grandparents dance and also the non-grandparents hehehehehehehe and there I was all lost doing the dance therapy hehehehehe.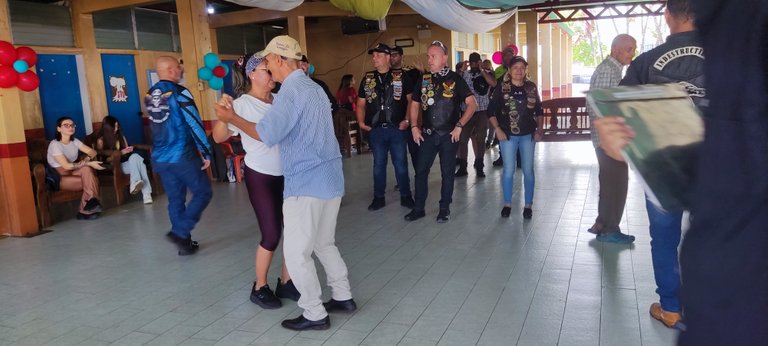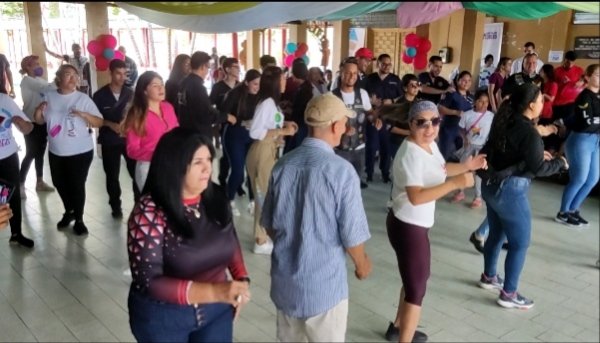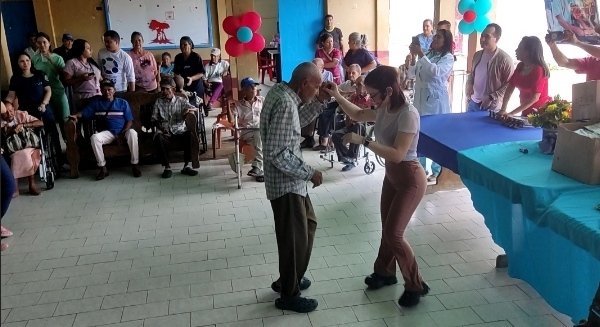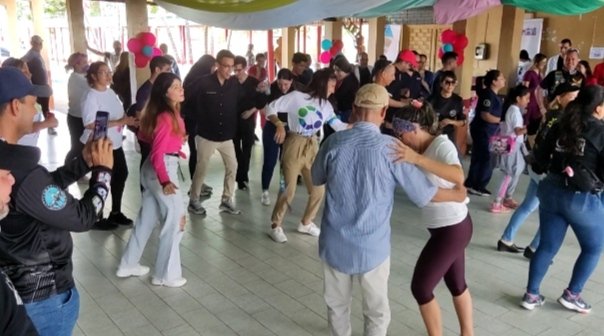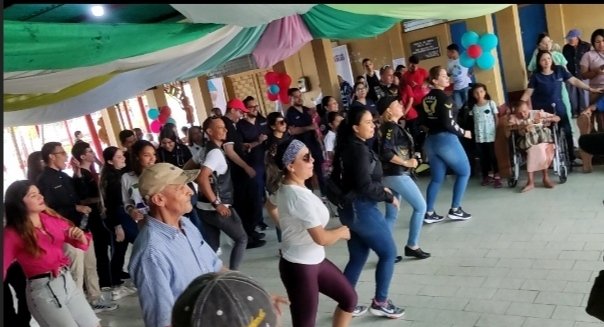 I took some nice pictures with the girl from "Una Mejor Manera" she is a very nice person and I wish her all the best with her project ☺️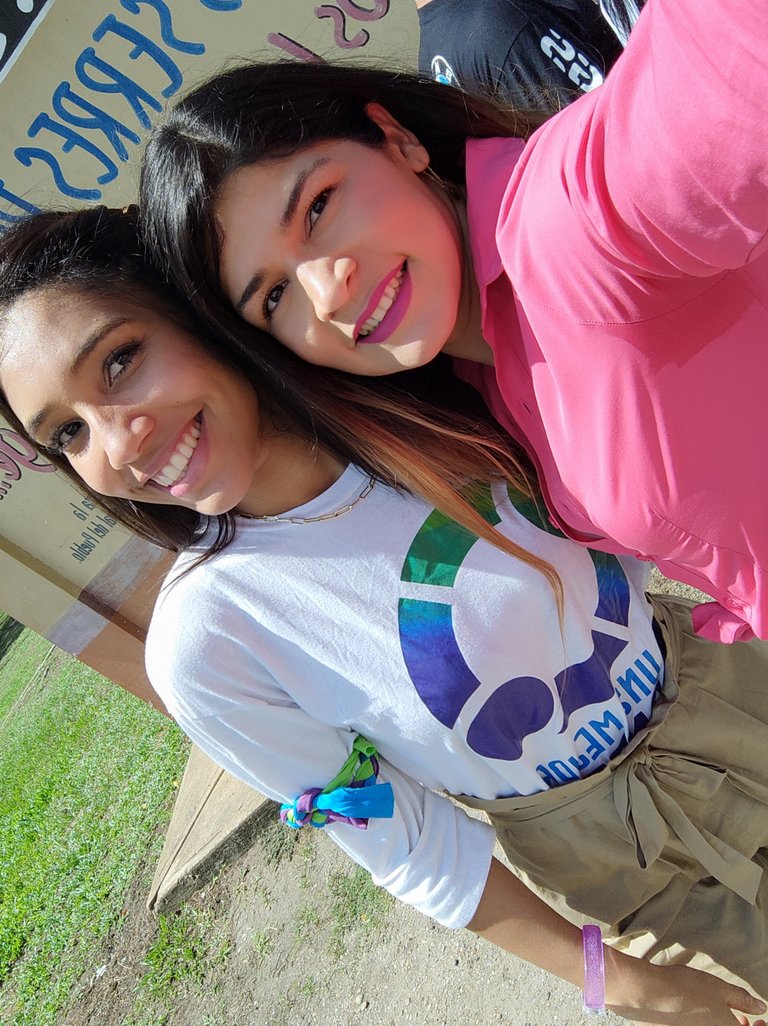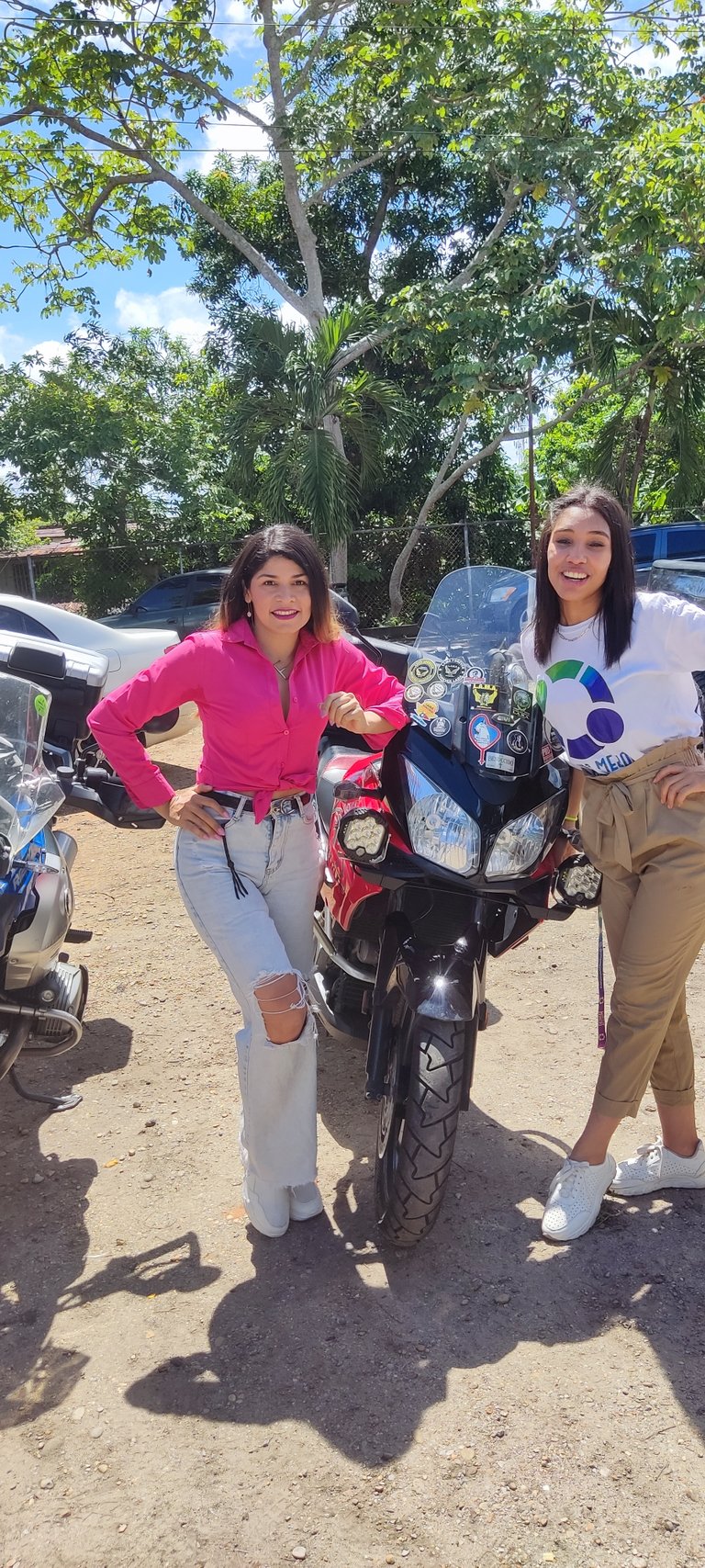 Then some of the grandparents wanted to go out to take a picture on the bikes, and well how can I say no hehehehehehe their encouragement is contagious and the good energy they radiate from the gratitude for life for the day they live that they enjoy to the fullest. Among the grandparents there was one who had the spirits of a young girl, she was dressed very flirtatious for the occasion, she danced and enjoyed herself too much and then she asked to be mounted on a motorcycle and her joy could not be hidden, it reminded me of my grandmother 🥹. Mrs. Maria is missing her two eyes and that didn't stop her from enjoying everything she had access to on hoysday without a doubt she stole my heart ❤️.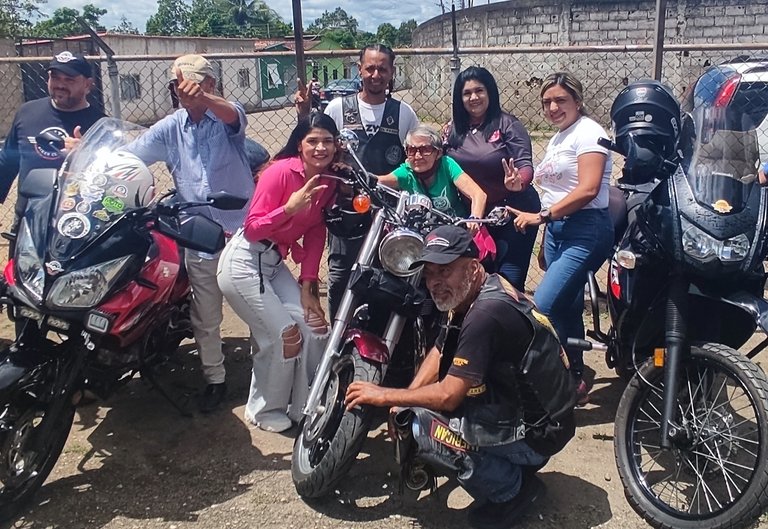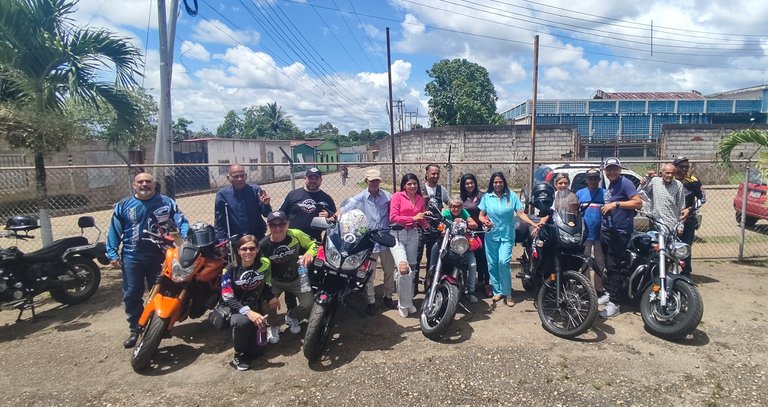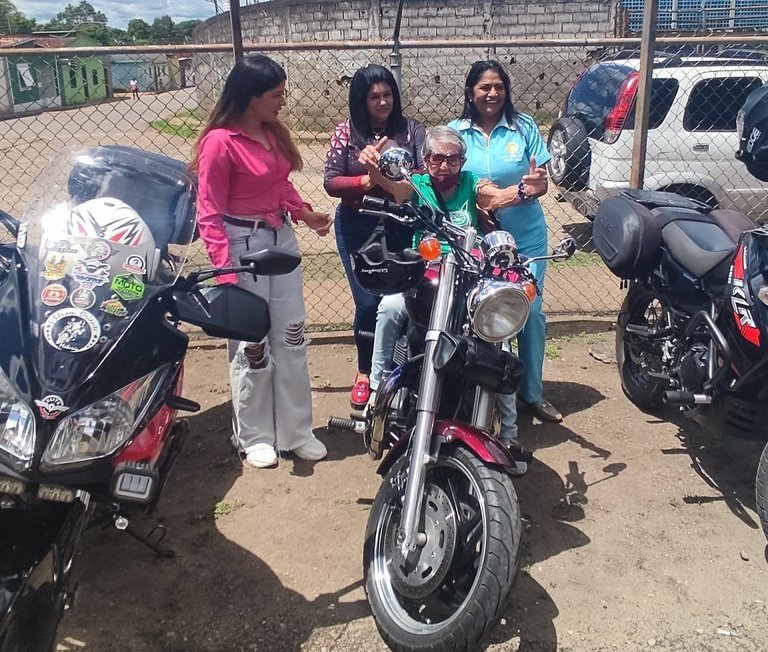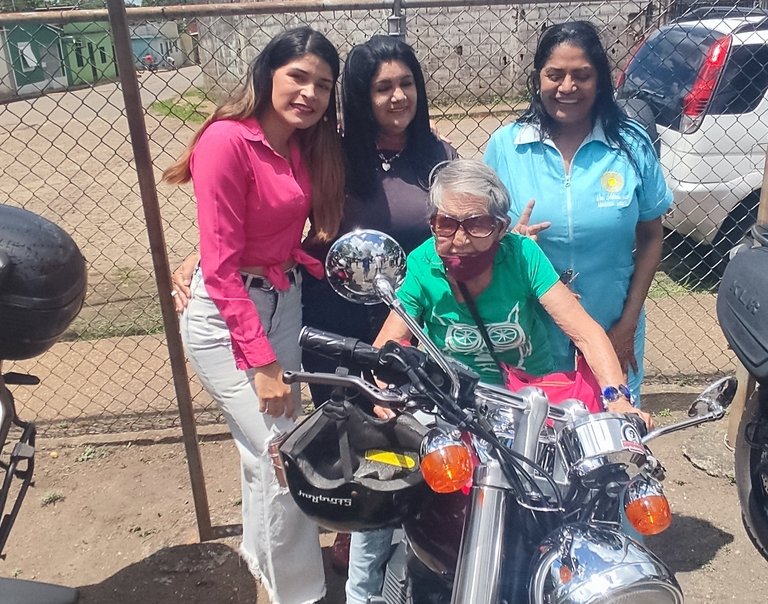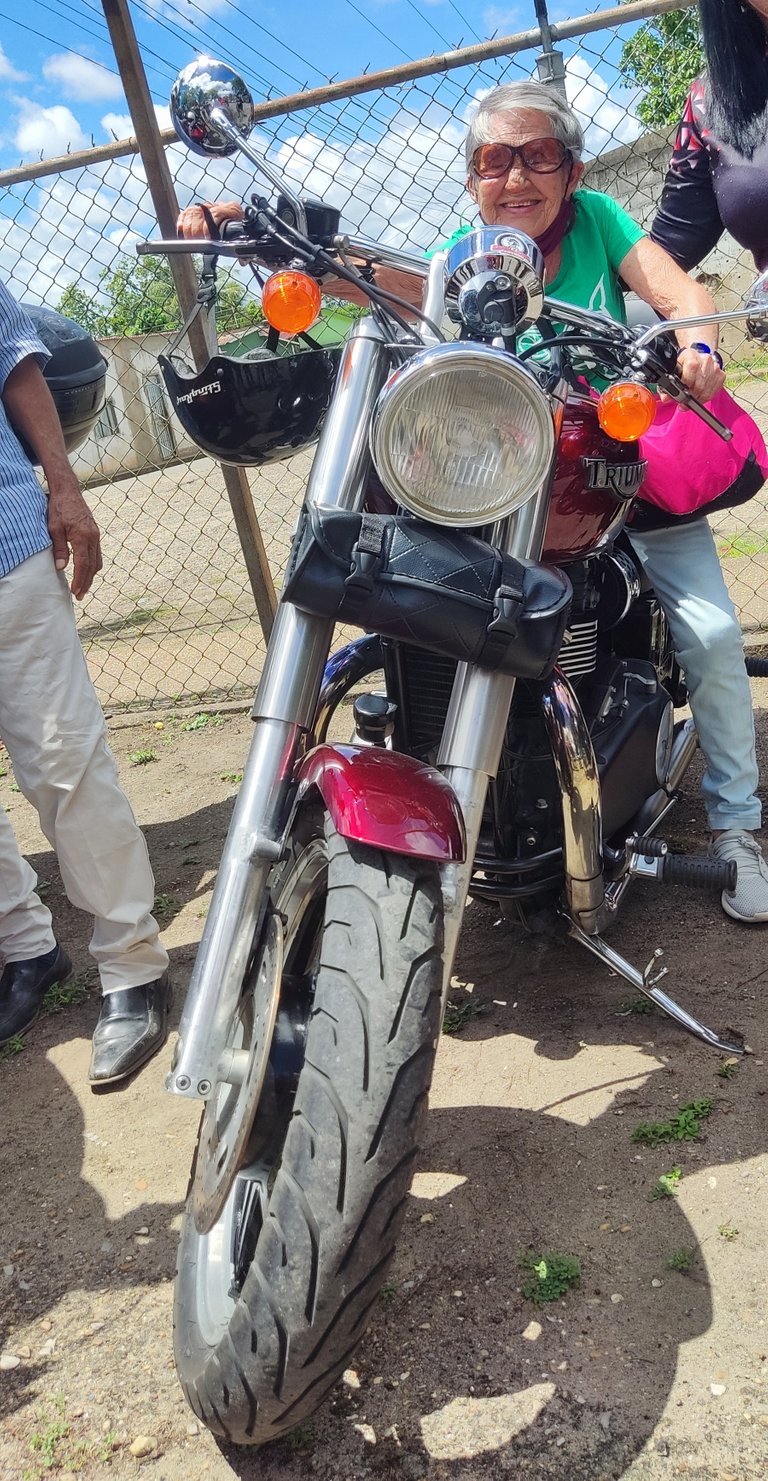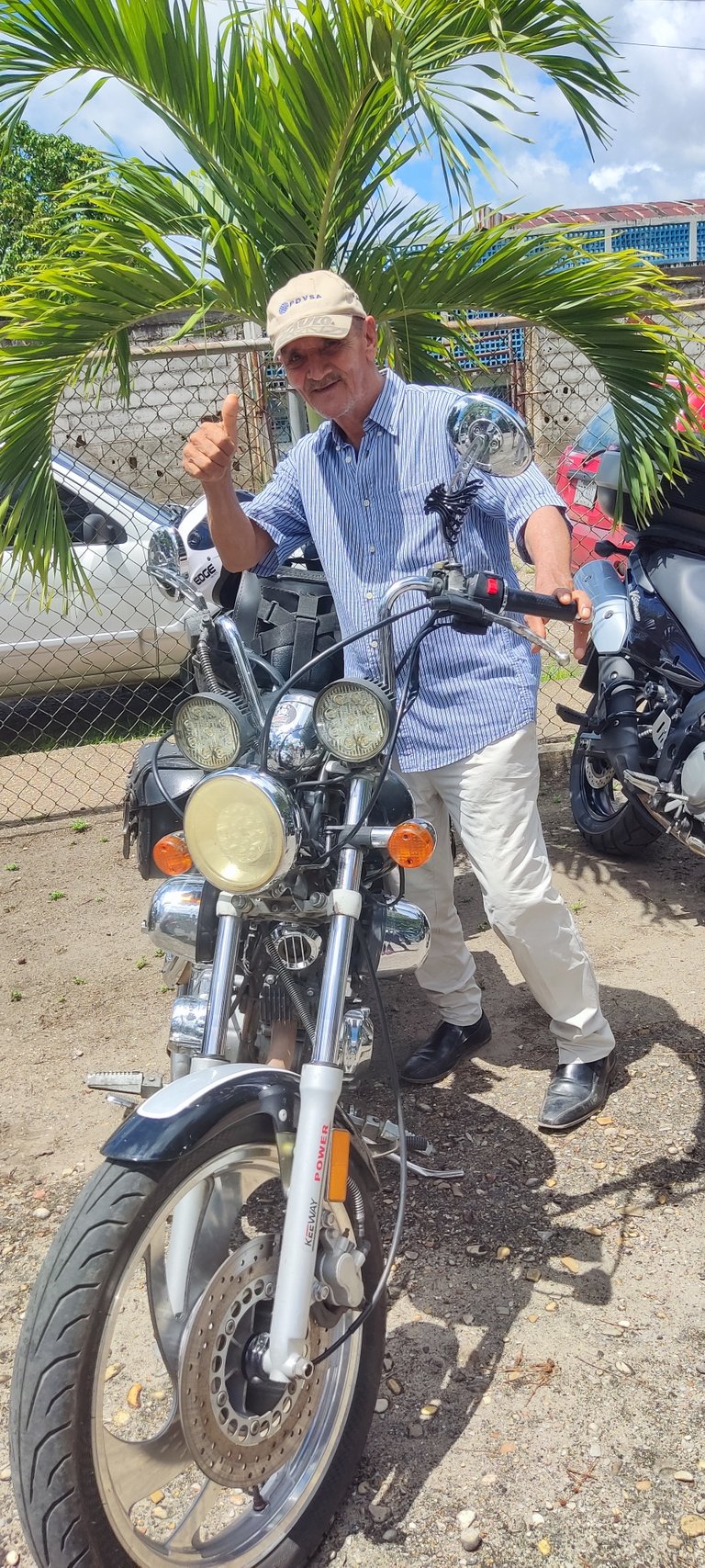 Today was a day full of learning and lots of love ❤️ I hope we can come back soon with more to offer because they deserve it all. I know that there are institutions that can contribute more and I wish they would, since the human talent is there, including doctors, nurses, workers, cooks and others who work for the place to make it better, but it is no secret to anyone that the governmental entities have forgotten these places and the infrastructure is very deteriorated and these grandparents deserve more.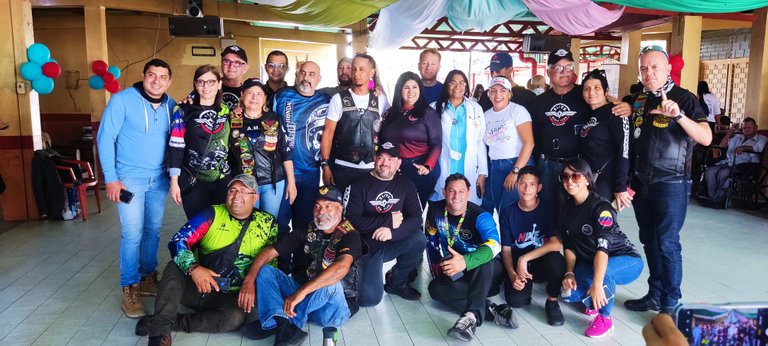 Thanks for reading and supporting ❤️ see you next time!
---
---