A food cart from the infamous CKK (Chef Komals Kitchen)
We've already featured CKK before, but this series is for their food cart, the one most Mangaloreans have come to accept as serving serious pan-Indian street fare. Advance!
Update:
For home delivery- 08244257999 , 08244254999.

Paneer Ghee Roast Maggi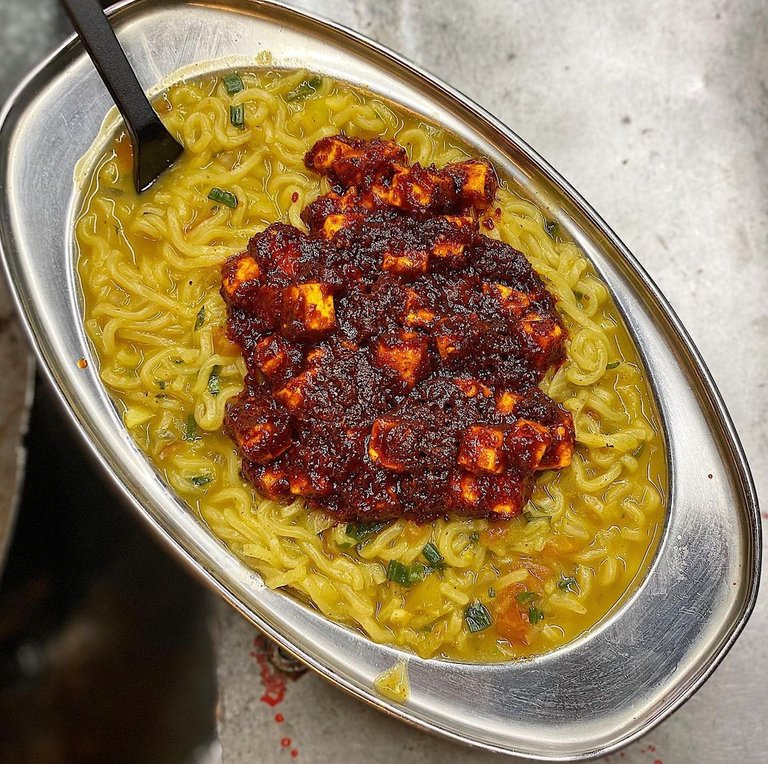 A ghee roast masala as expected (faintly bitter n' smoky red chilli, enveloped in ghee) with tiny cubes of paneer, this definitely zings up the Flavour profile of the Maggi. We also find the taste of the GR is better appreciated on cooling it down, rather than having it just off the pan.
Food: 🤘🏻
Price: ₹120

Paneer Green Roast Maggi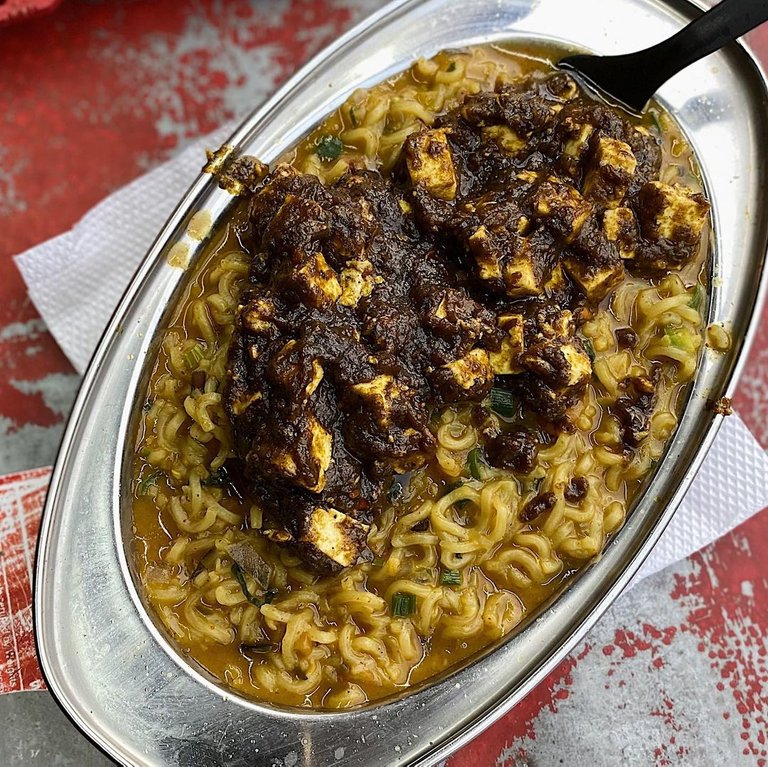 A textbook, piping hot plate of Maggi noodles with a serving of paneer green roast atop it. The green masala frankly, tastes like an extension of the spice profile of the regular Maggi (Coriander, green chilli, mint, ginger-garlic), so we didn't find this as 'fusion' as we might've thought. Perhaps the Ghee roast is more diverse, in this aspect.
Food: ✌🏻
Price: ₹120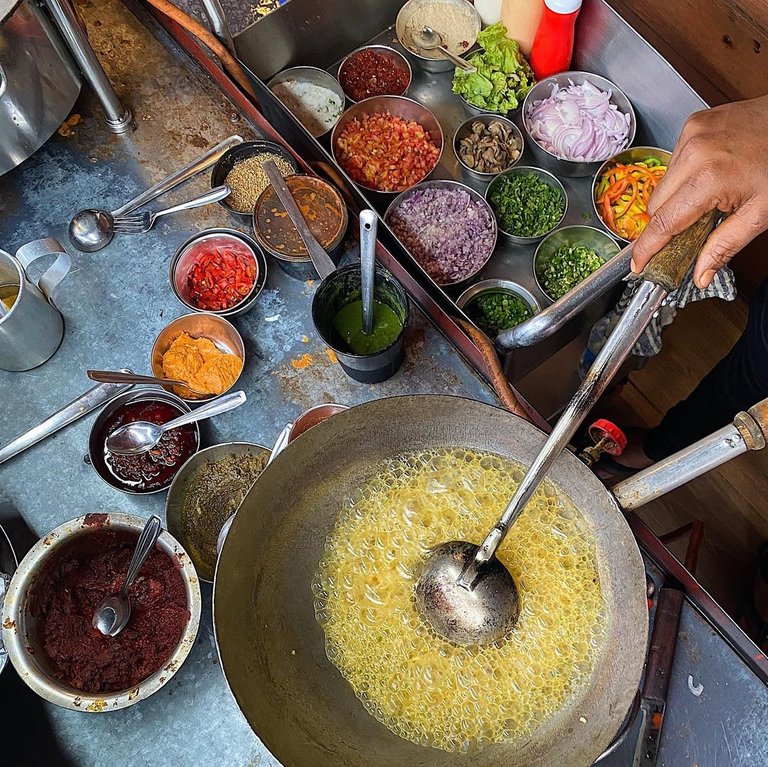 Have a wonderful day hivers ❤️
---
---