Finally An Oven Story In Mangalore
This inter-national franchise recently opened doors in Mangaluru, & we decided to get on the train & partake their challenge of "Next level Cheese".
Update: Delivery only; via EatSure app, Zomato or Swiggy.
Known for their Semi-zzas (half pizzas).
Don't answer their in-store phone.
Chicken Maximus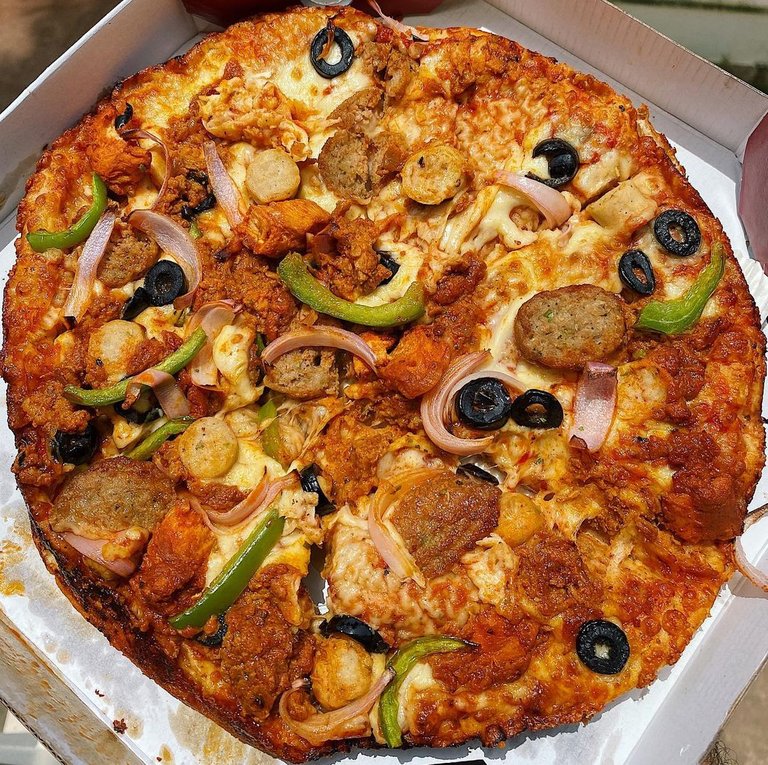 On some days when one feels like an absolute carnivore, only a star-studded cast can satisfy that urge😛. This had sliced seekh, spicy Kheema, sausage & BBQ chunks over the pillowy soft slices (owing to the dough), the hot Chipotle infused Mozarella & some cursory veggies. Though one of them gave off an (mostly masked) undercooked whiff(the keema perhaps), the various sauces & spices from all the types of chicken made for each mouthful to be beyond happening.
Food: 7.6/10
Price: ₹555 (11 inch)

Famous Five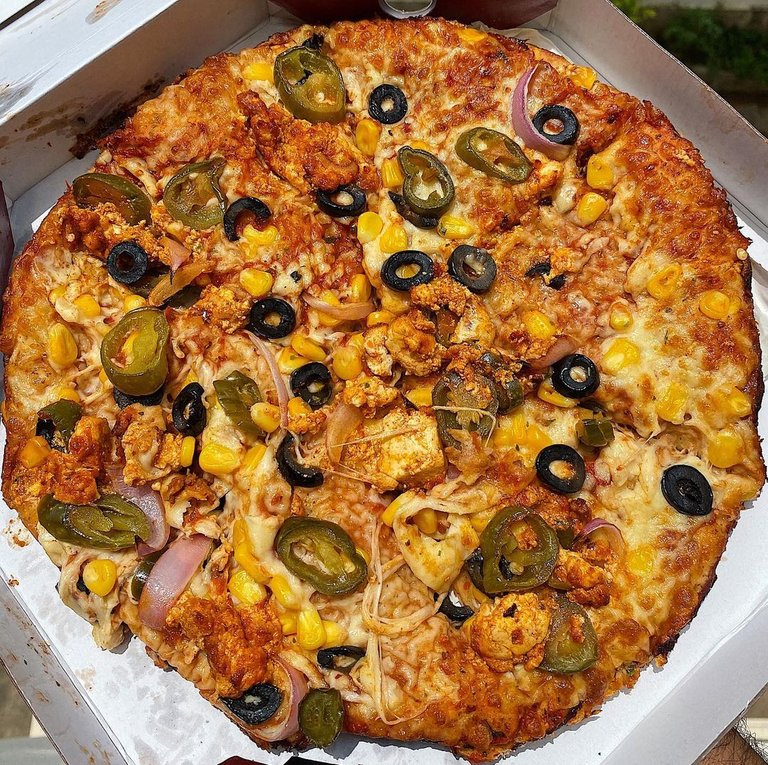 Packing less heat than the Maximus but sweet-n-spicy from golden corn & the Jalapeños, the paneer tikka crumbles to mimic Keema, & we hope that's intentional. A good amount of cheese, though we wouldn't call this next level. All said, a mainstay pizza for veggies.
Food: 8/10
Price: ₹555 (11 inch)
P.S. The dough is so soft that the pizza folds upon itself if kept vertically for a while during delivery. This happened with both our pizzas, following which we had to straighten them out to click pics. Trust @ovenstory to correct this step, here on🙏🏻.
---
---