Gourmet Handcrafted Ice Creams Now In Mangalore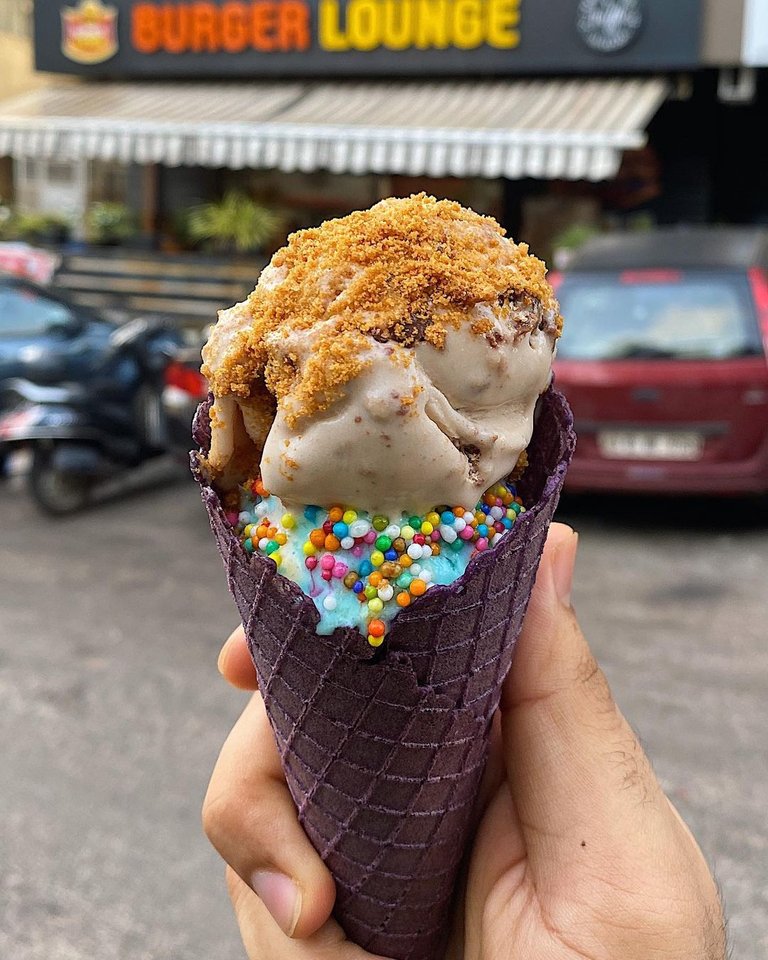 Being introduced to Mangaluru is a novel concept of hand-crafted, preservative-free ice-creams with exotic flavours like Pineapple soufflé, Birthday cake & the like! Read on & prepare to s-cream.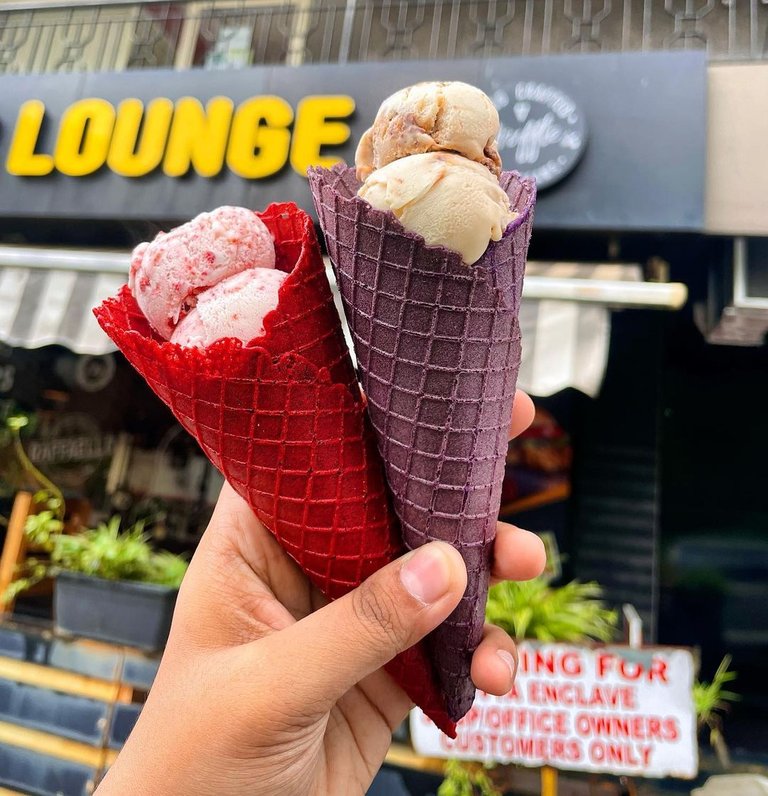 Update:
11 am to 10:30 pm, all days (Friday: 2 pm onwards)
No delivery for now.
Kit-Kat Crumble & Birthday Cake
My choices for the double scoop, these weren't jarring with each other, & were both relatively mild. The birthday cake scoop tasted of buttercream & the Kitkat crumble of the namesake, albeit a bit diluted to our tongue. We would've loved a thicker presence of Kitkat but all the same, appreciated the broken bits of the beloved wafer mixed in. The lavender berry cone was an interesting & faintly aromatic alternative to the usually plain waffle cone. The 2 toppings were Lotus Biscoff & sprinkles, the latter of which we might perhaps avoid the next time. Anyways, Truffle is here to stay!
Food: 7.4/10
Price: ₹130
---
---