The 80 Year Old Food Icon - Hotel Harish
This 80 year old tiled-roof establishment may look dilapidated on the outside, but the inside, houses the ethos of seafood connoisseurs past-&-present, who all had somewhere else to be, & fast.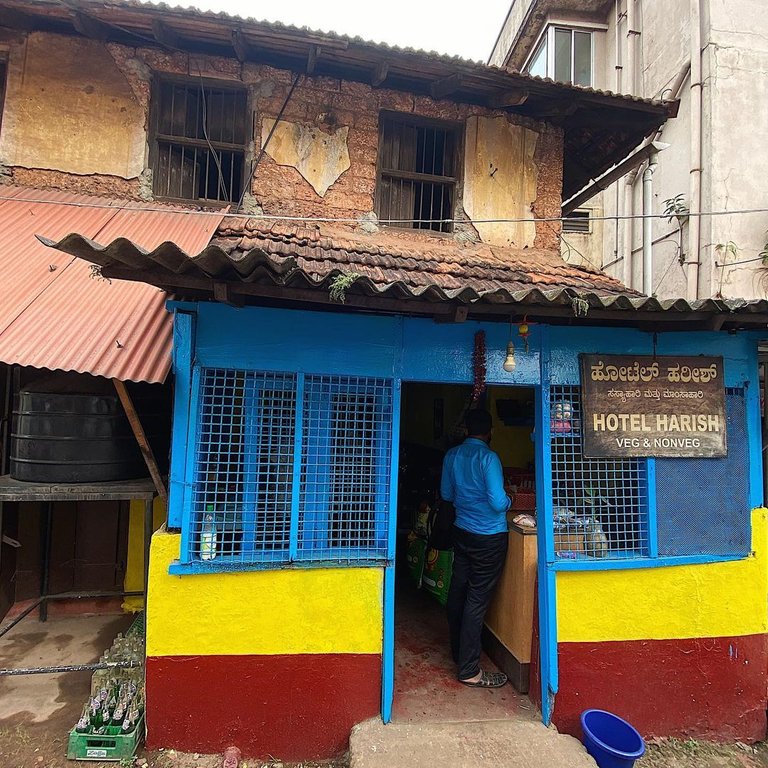 Update: 11:30 am to 4 pm, all days.
9900407284 & 7483321518.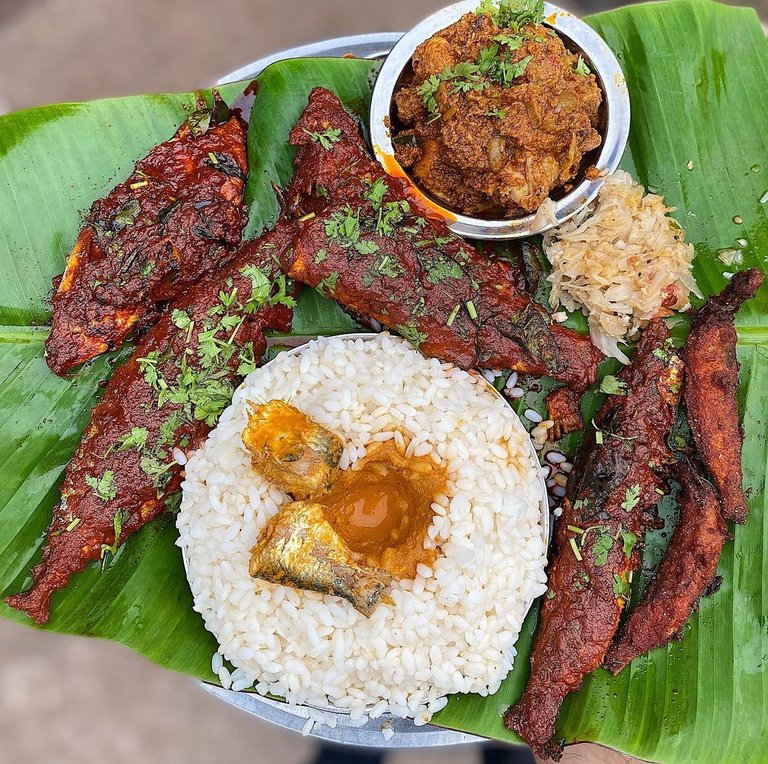 Fish Tawa Fry




We got the whole pescatarian posse of the Bangude, Bhootai, Muru & Anjal. The first 2 oilier, & the last 2 usually more imbibing. The Tawa masala in question had 2 types of red chillies(from what we got to see in the kitchen) & ginger garlic, & that aside, was lip smacking. The fish were expertly pan sizzled on the masala, leaving no dock-side whiff to present itself.
Food: 🤘🏻
₹: 90, 35, 80 & 100 (Bangude, Bhootai, Muru & Anjal).
Soady Fry
Deep fried fragrant sardines that taste best when fresh off the frying wok. These were still crunchy after an hour or two, probably owing to the consumable spine.
Food: 👍🏻
₹: 20/2
Chicken Sukka
This finely grated coconut substance allows the flavour of the red chillies, cumin, curry leaves & chicken to shine. Not much like the coarser grated varieties with mustard seeds that we usually eat elsewhere, & this also imparted a "Knorr"-esque flavour in the middle, which we loved. Recommended.
Food: 🤘🏻
₹: 80 for 1/2

Meals




The usual fish curry & rice(a LOT of it) with a lot more Cabbage Palya than normal, priced marginally higher than at other shanties, but the rice sees to that, we suppose.
Food: 👍🏻
₹: 35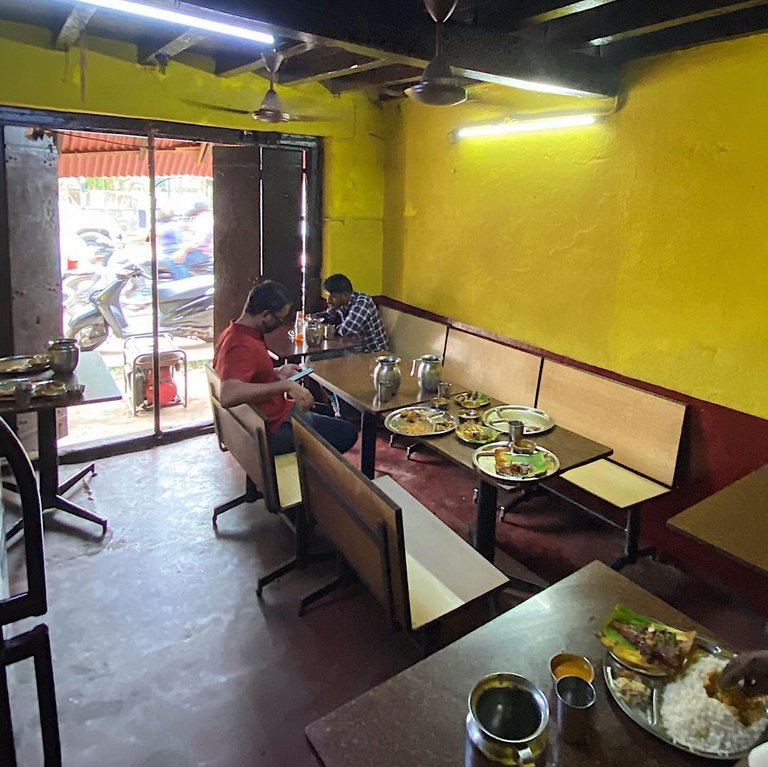 ---
---