The Kalladka Tea aka KT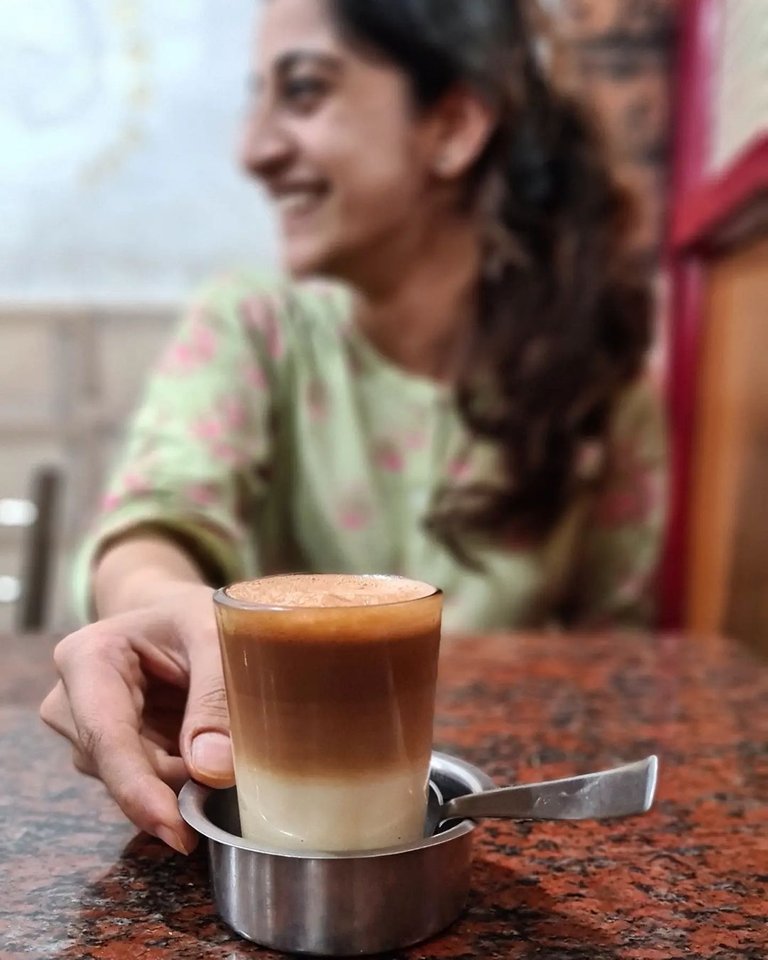 What's better than coffee on a hectic Wednesday evening ? This is a Special Layer Coffee from KT Hotel called Rimjhim, Mangalore 😍
hotel lakshmi nivas, kt hotel, popular tea and coffee shop, highway stop, kalladka, bantwal district, mangalore, kt, k tea, kalladka tea, rim jhim coffee, rimjhim coffee, best tea in mangalore, mangalore tea
Long before the coming of the modern day café, a tiny tea shop in Kalladka town, Bantwal taluk, just on the outskirts of Mangalore was creating ripples, quite literally, with its 'dancing' frothy tea and coffee creations.
We came here to find out what has earned the Kalladka Tea, known in local parlance as KT, and the Rim Jhim coffee, concocted by his grandfather, Mr Lakshminarayan Holla nearly 70 years ago, which has a massive following through the decades.
Kaladaka Tea (KT)
A blend of thick tea decoction which is layered ever so gently over frothy milk that's fortified with sugar. The tea is 'kadak' and you can taste the tannins therein, but smooths on the palate when stirred into the milk. The sugar in the concoction is just right. It costs only Rs 15 and we give it 10/10
Rim Jhim
An aromatic, strong coffee balanced with rich, creamy milk that is undiluted with water and fortified with just the right amount of sugar. The coffee used here is a 80:20 blend of coffee and chicory, which helps deepen its roasted flavours on the palate.
The consistency of milk and the amount of sugar and the proportion of the decoction which makes the difference in this amazing coffee
Oh and here's a fun fact On an average they use upto 100 to 120 Litres of milk every single day.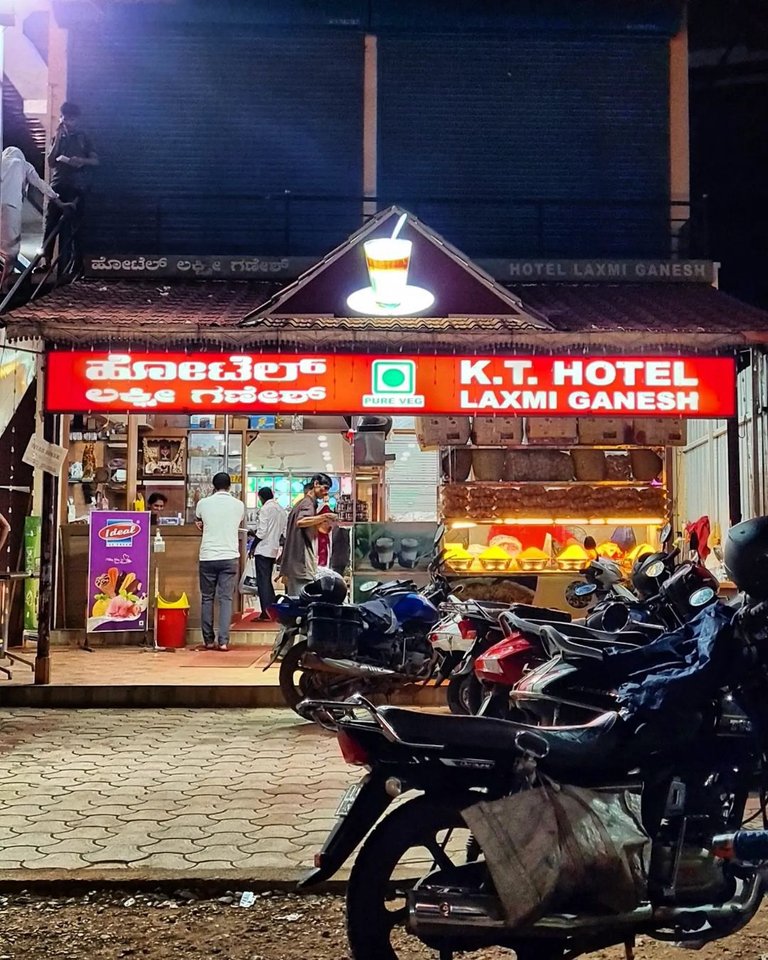 ---
---