I hope this little light reaches you.
I hope this little light reaches you.
By accident, I came across this particular line. I was creating an Instagram reel for this artwork and the song, Beyond My Dreams by Sunwoo Jung-a. Part of the lyrics goes this way:
이 작은 불빛이 너에게 와닿길 바래
이 작은 풀잎이 너와 눈 마주치길 바래
I don't read or understand Korean, but when I translated it, I think it just fit --
I hope this little light reaches you
I hope this little blade of grass will make eye contact with you
This artwork is a fan art of Magi's Scheherazade.
Scheherazade
This isn't the first time I tried to draw Scheherazade, but I had fun working on this regardless. I've mentioned this countless times before, but I just love the name!
In fiction, Scheherazade is a major female character and the narrator of the One Thousand and One Nights. The story starts with a King who got betrayed by his wife. In a vengeful response, he married a new wife every day then had them beheaded the next day so they couldn't even begin to betray him. Then it was Scheherazade's turn to get married to him.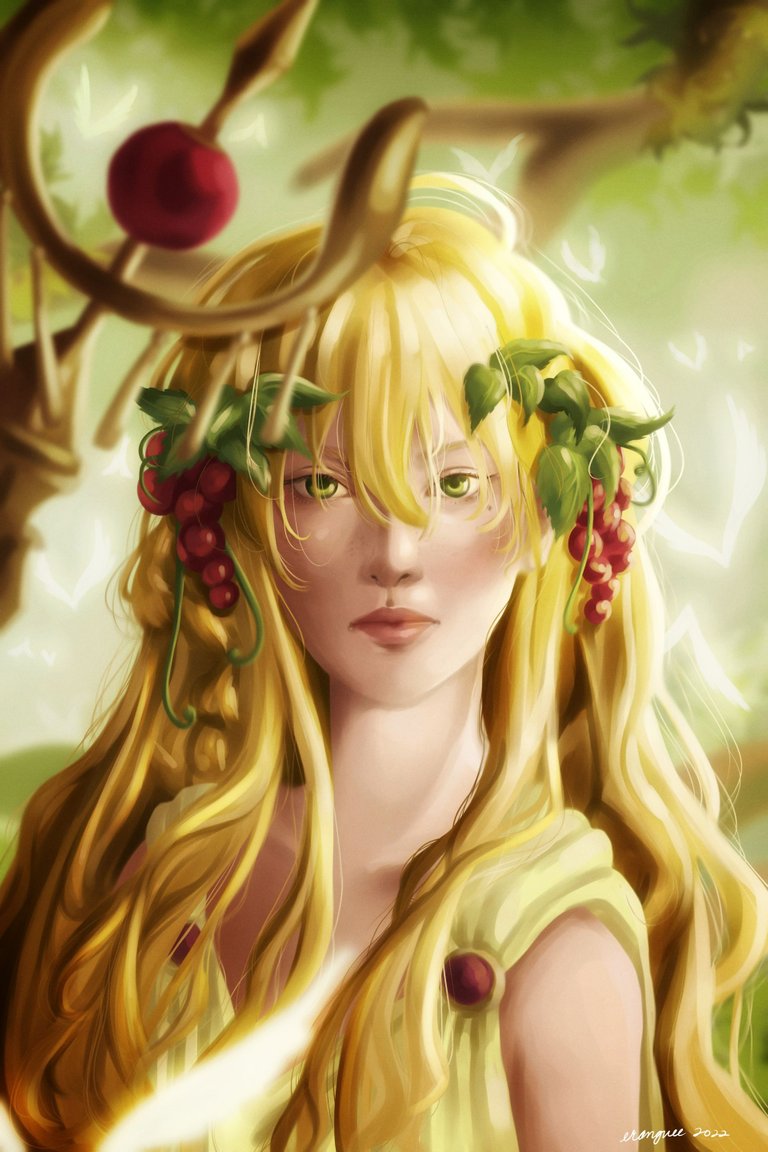 Scheherazade, however, was very intelligent. The night they married, she told him a story, but stopped in the middle of the story. The king was intrigued about the story, but there was no time -- dawn was breaking. And so, many more nights of storytelling went on, and Scheherazade avoided getting beheaded each day. After 1,001 nights, Scheherazade finally told the king that she had no more stories to tell. The King, having fallen in love with her, spared her life and made her queen.
But this one isn't the Scheherazade from that story. This fan art is of Scheherazade from the anime, Magi. Scheherazade is a very kind and maternal woman. She has been depicted to be a pacifist throughout the series. However, it seemed that she has a part of her that was brutal -- and she acknowledges this, too.
I really liked her character in the anime. I thought it'd be interesting to draw her in my style this time.
Drawing Scheherazade
I wasn't really sure how I would go about it, like many times before this. I still made sure to follow her character design from Magi, though, and I'm in love.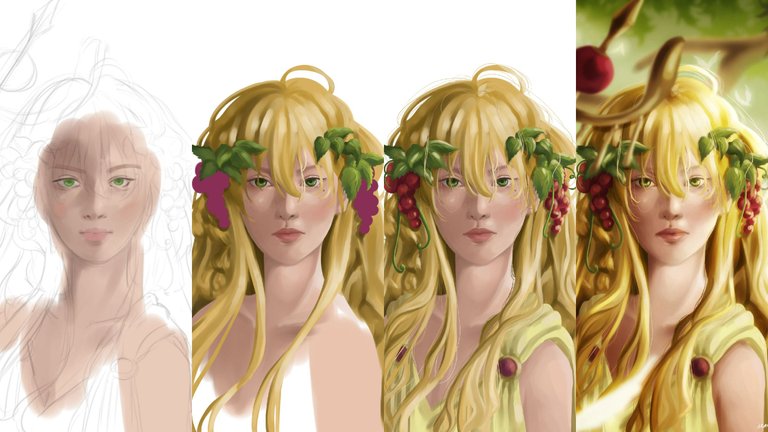 I wanted it to have some form of ethereal feel to it. So, with Snapseed, I adjusted the colors and the glow. I think it turned out OK!
Notes
I hope you've been doing well! Stay safe, everyone!
---

erangvee.carrd.co
ko-fi | twitter | instagram | nft showroom
---
---