#92 Making Time for Myself - To Relax
Contest Post #92
When you have had all you can take and need to relax, how do you treat yourself?
Give a description of what that looks like for you, and when was the last time that you treated yourself?
This topic is going to be so much fun!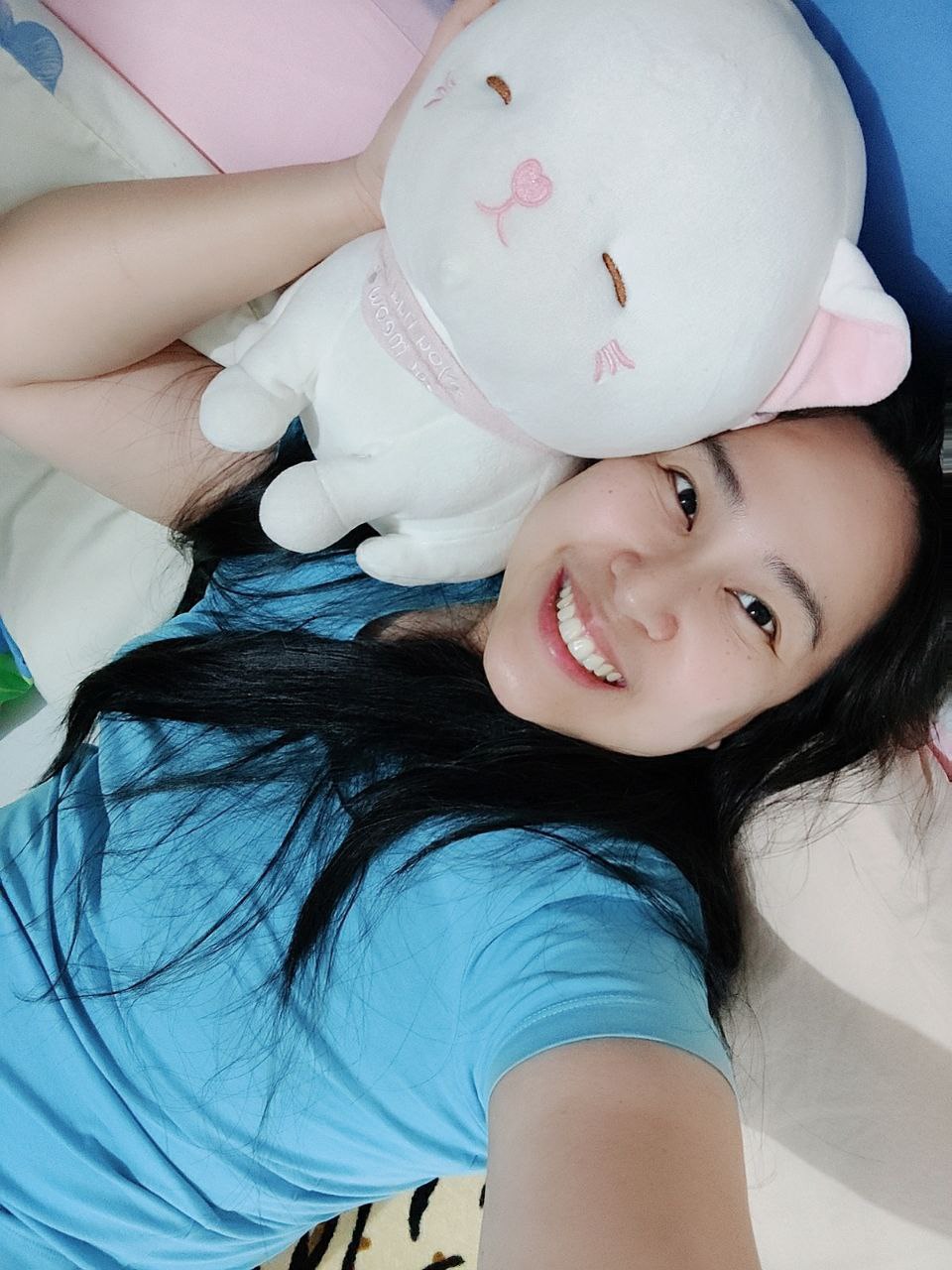 At this point in my #life, it has become very stressful lately; and, all I can think of is going to the salon.
Thanks to the #LadiesofHive for this theme and that I finally got to go to the beauty salon today.
My favorite thing to do to relax is to go to Salons, Spas, or book a hotel room with a good view or visit a furniture showroom like IKEA, WALMART or stores like DAISO.
However, my first choice would always be to go for a Moroccan bath.
Allow me to describe.

The Moroccan Bath is also known as 'Hammam'.
It is a process of bathing and cleansing the skin by scrubbing.
Everyone who has tried the Moroccan bath loves the part wherein the assistant starts scrubbing off the dirt from the skin using a 'Moroccan Bath Loofah'.
Some people choose to get naked, others are too shy and will wear a bikini, or underwear during the whole process.
It is all about #pampering you and in the beginning, you will need to take a #bath. The assistant will literally give you a bath and shampoo your hair.
Afterward, they will apply all over your skin a dark or brownish paste which is a mixture of #herbs and oil and is very slippery like soap.
This prepares your skin for deep cleansing.
Then the assistant will leave you in the room and put on the steam. I normally request the steam to be on for only 7 minutes.
Others can go up to 10-15 minutes.
Also, I keep drinking water beside me so that I can keep myself #hydrated, just in case.
Once the body steaming session is done, the assistant will rinse you off. Then you will lay down on a marble-made bench and the scrubbing begins.
While scrubbing, you will literally see your dry skin come off.
After the scrubbing, you will need to rinse again, then you are all done.
Achieving clean and fresh-looking skin.
---
After a good bath and scrub, time for a #pedicure. I love getting a pedicure too.
These are my favorite things to do in a beauty salon.
Getting a Moroccan bath and a pedicure.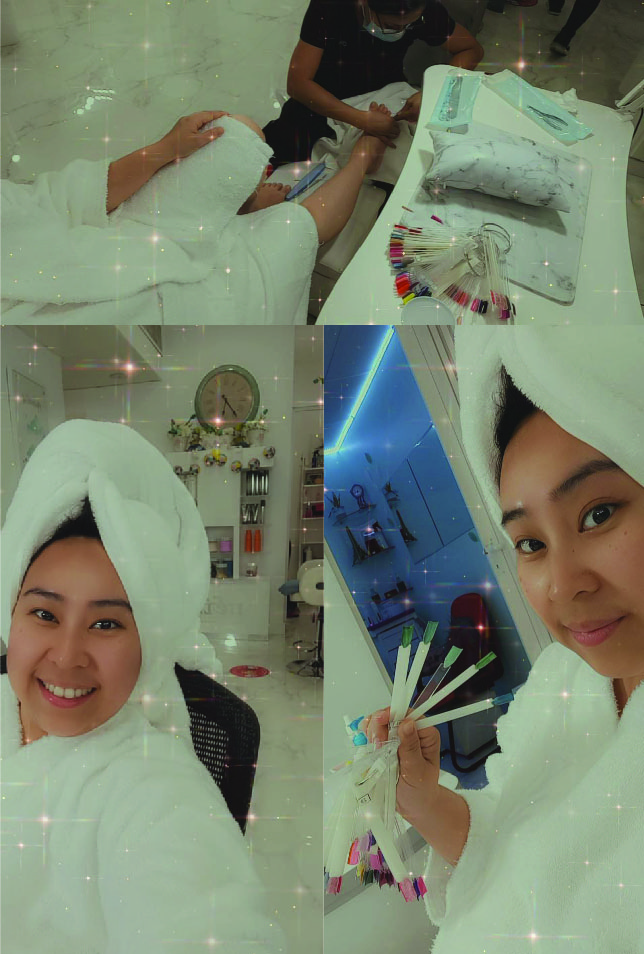 If I do not get my nails painted, I will end my relaxing moments with a combination of Swedish & Thai Massage.
Once all of that is over, I head straight home and
choose a feel-good movie, and sleep.
All this good vibe lasts for a month and before you know it,
you are back at the salon.
That's all friends!
Shoutout to my new friends Ms. Ophelia @khaleesii and Ms. Yidneth @yidneth
Hope you will want to join the #LadiesofHive and contribute your writings and performances with us here.
I hope everyone enjoyed here.
Love lots,

---
Contest Post #92
Cuando has tenido todo lo que puedes tomar y necesitas para relajarte, ¿cómo te tratas a ti mismo?
Dé una descripción de cómo se ve eso para usted, y ¿cuándo fue la última vez que se trató a sí mismo?


Este tema va a ser muy divertido!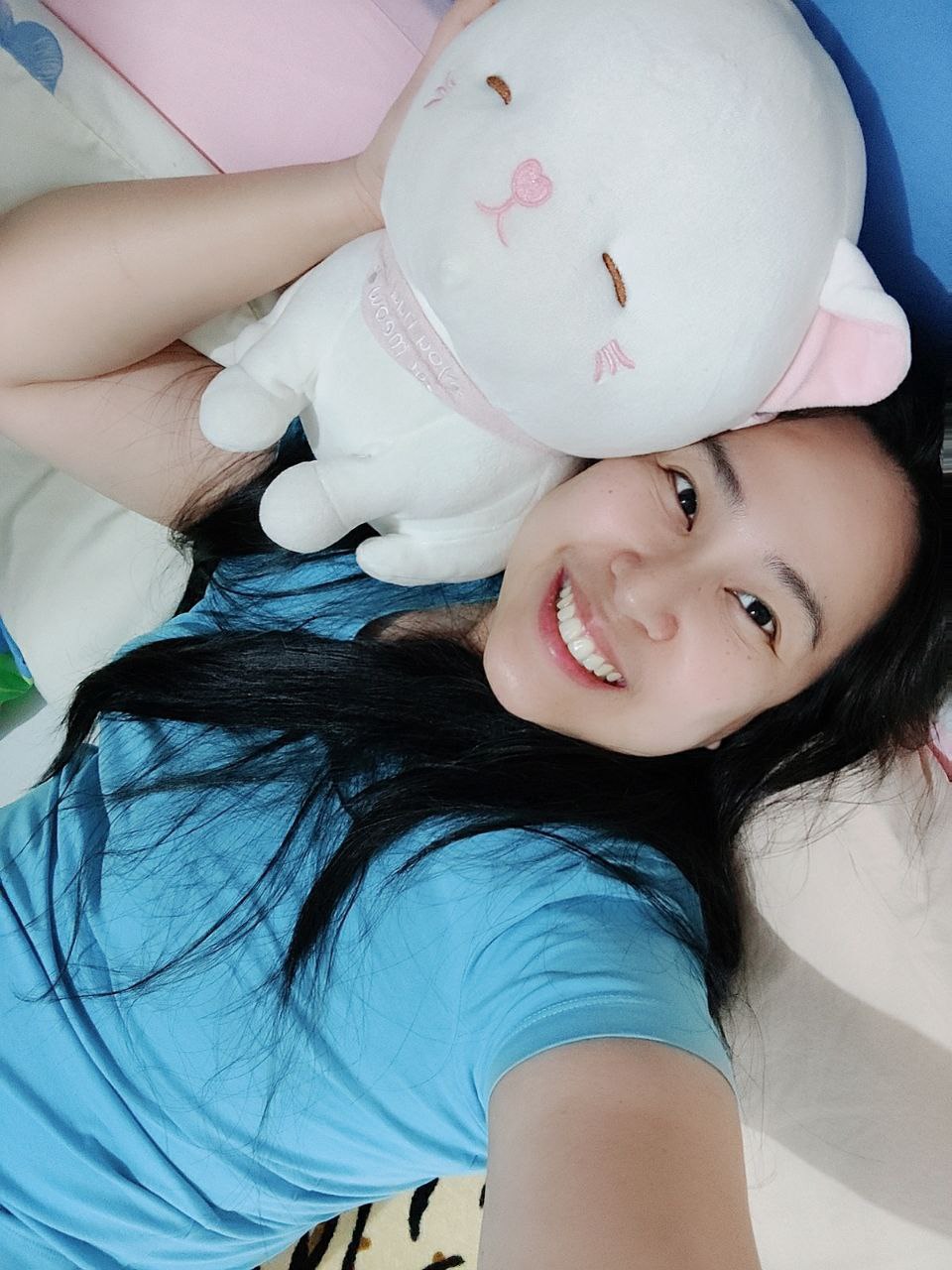 En este momento de mi #vida, últimamente se ha vuelto muy estresante; y, todo lo que puedo pensar es en ir al salón.
Gracias a las #LadiesofHive por este tema y que finalmente pude ir al salón de belleza hoy.
Lo que más me gusta hacer para relajarme es ir a salones, spas, o reservar una habitación de hotel con una buena vista o visitar una sala de exposición de muebles como IKEA, WALMART o tiendas como DAISO.
Sin embargo, mi primera opción siempre sería ir a darme un baño marroquí.
Permítanme describir.

El Moroccan Bath también es conocido como 'Hammam'.
Es un proceso de baño y limpieza de la piel frotando.
Cualquiera que haya probado el Baño Marroquí usando la Loofah adora la parte de fregado.
Algunas personas optan por quitarse toda la ropa. otros aún mantendrán algo de ropa, como su ropa interior o pantalones cortos.
Se trata de #mimarte y al principio necesitarás tomar un #baño. El asistente literalmente te dará un baño y te lavará el cabello con champú.
Después, te aplicarán por toda la piel una pasta oscura o pardusca que es una mezcla de #hierbas y aceite y es muy resbaladiza como el jabón. Esto prepara tu piel para una limpieza profunda.
Luego, el asistente lo dejará en la habitación y encenderá el vapor. Normalmente solicito que el vapor esté encendido durante solo 7 minutos. Otros pueden ir hasta 10-15 minutos.
Además, sigo bebiendo agua a mi lado para mantenerme #hidratada, por si acaso.
Una vez finalizada la sesión de vapor corporal, el asistente te enjuagará. Luego te acostarás en un banco de mármol y comenzará el fregado.
Mientras te frotas, literalmente verás que tu piel seca se desprende.
Después de fregar, deberá enjuagar nuevamente, luego habrá terminado.
Consiguiendo una piel limpia y de aspecto fresco.
---
Después de un buen baño y exfoliación, hora de una #pedicura. También me encanta hacerme una pedicura.
Estas son mis cosas favoritas para hacer en un salón de belleza.
Recibir un baño marroquí y una pedicura.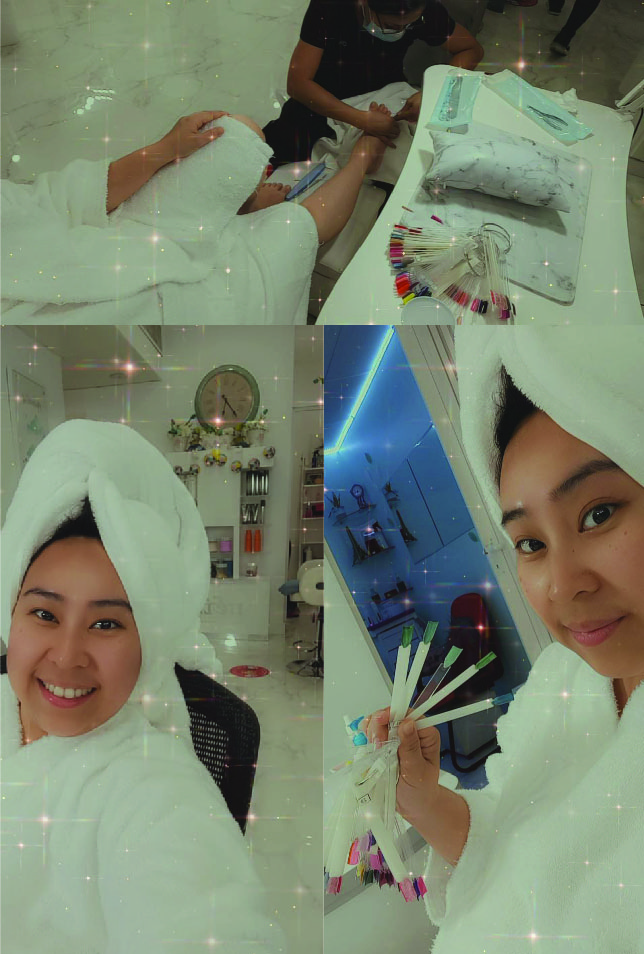 Si no me pinto las uñas, terminaré mis momentos de relajación con una combinación de masaje sueco y tailandés.
Una vez que todo eso ha terminado, me dirijo directamente a casa y
elige una película que te haga sentir bien y duerme.
Toda esta buena vibra dura un mes y antes de que te des cuenta,
estás de vuelta en el salón.
Eso es todo amigos!
Me gustaría mencionar aquí a mis nuevos amigos de #Hive Ms. Ophelia aka @khaleesii y la Sra. Yidneth @yidneth
Espero que quieras unirte a #LadiesofHive y contribuir con tus escritos y actuaciones con nosotros aquí.

---
---