2020 Tokyo Olympics - Men's Artistic Gymnastics - Men's All-Around Final
Maybe it's safe to say gymnastics is among the few sports, if not the only one, with this structure. No matter what competition we are talking about, European, word championship or Olympics, the structure is always the same. First there's the team competition, then the all-around and then the five or six events. Five for women, six for men.
Today we had the Men's All-Around Final, which is a really appreciated event, as the one who gets the gold is the best of the best, it means he's the best at all the events, floor, vault, pommel horse, rings, parallel bars and horizontal bar. Every gymnast is good at one or two of these, but to be the best at all of these is quite something.
The team competition has ended with Russians taking gold, Japan taking silver and China taking bronze.

Based on the results above, one would expect something similar, but that's now how things work. A team can have four quite good gymnasts performing at a good level, while another team can have two exceptional gymnasts and two ok ones. When it comes to competing individually, these things matter. One can rely only on themselves, no help from the team.
What we saw today was a high level competition, I'd say we had the possibility and also the pleasure to see the best gymnasts of the world. Fortunately there were no major incidents. As far as I saw two gymnasts either fell, or were forced to jump off due to a major error, but nothing serious. No injuries were registered.
The expression as far as I saw was intentional here as when there are more than 60 gymnasts competing on 6 apparatus, it's impossible to watch them all, to my disappointment.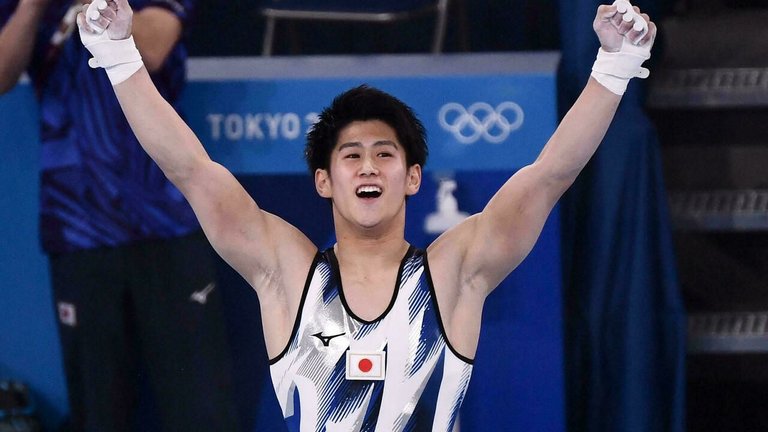 source
As I said yesterday, generation of gymnasts change all the time and every event brings us new talents. Today we got to see this 19 year old Japanese talent, who is going to turn 20 these days and his gift is a gold medal, which he has been working for so hard. He's an exceptional athlete with a bright future ahead of himself, if things go well.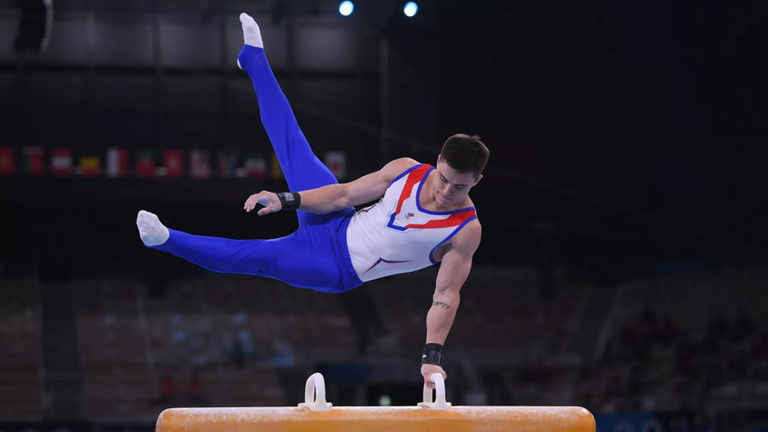 source
The Russian Nikita Nagorny came second, with a very good result and the difference between the first place and second is remarkable.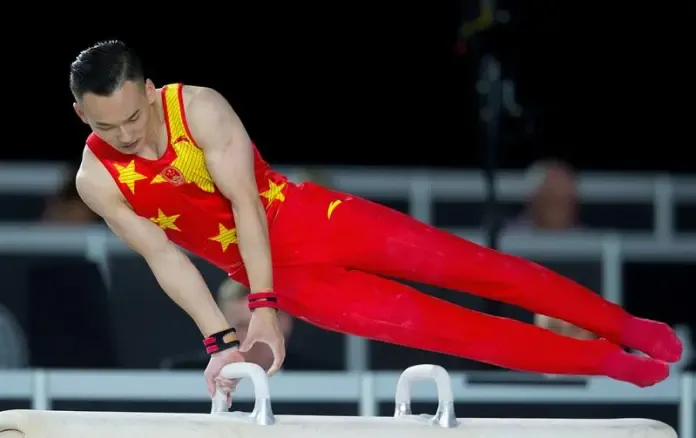 source
Ruoteng Xiao, the Chinese gymnast must have been looking at that 0.165 difference that made the difference between silver and bronze. But still he's in a better position than poor Wei Sun, the second Chinese competitor who was in third position till Hashimoto finished his evolution.
The problem at these competitions is that only two competitors per country can qualify for the all-around final. The rest, no matter how good they are, have no chance in this event. This makes them work harder to be able to qualify next time.
Next for these guys is the apparatus finals, which will also be interesting. Looking at the qualifying results, I see Nikita Nagorny as the only one from the above mentioned three as the most chance to win, he's in the first three at two apparatuses, while Hasgimoto is in the first three only at the horizontal bar. This is not a problem, not by far as the other gymnasts get the chance of showing what they are capable of. Tomorrow the ladies are in the spotlight, but after that, we can return to these heroes. I'm looking forward to it.

---
---