A Mix Of Crazy Things
Last week I've been to a lot of places and what I've seen is absolutely impressive. I knew this is going to happen and have been taking photos everywhere. When you pay attention to the smallest detail, you can find real treasures. Today I'd like to show you some of the photos I took.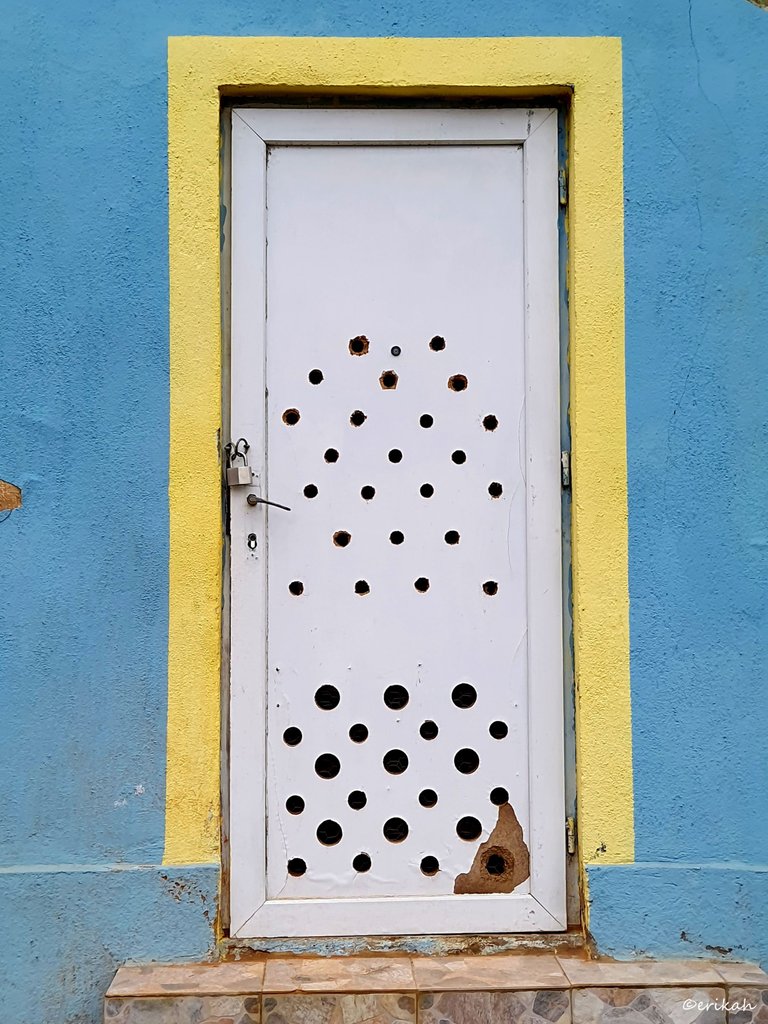 This door was the first thing I saw after we got off the car. You cannot not notice it as it's more than strange. The door itself it's made of some very weak material, that can be broken in a minute in my opinion. Then there are the holes in it, which I suppose should serve as ventilation. The funny thing is the padlock on the door 😀 But the blue wall with the yellow border adds a lot to the strange door. Most likely the building has gone through some renovation works, but the door was not important. I can't explain it otherwise.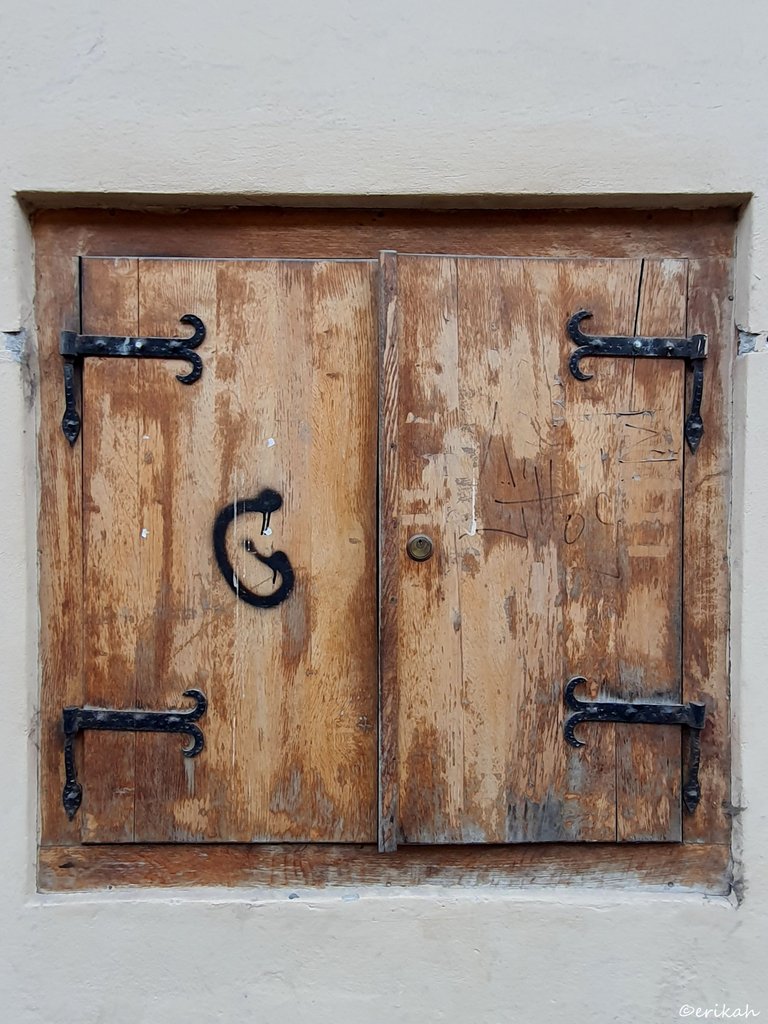 Next there's this strange window shutter, which is made of wood, but has no gaps on it. I really appreciate the wrought iron, a nice one I may note. And what you may not notice is the lock on it. These things are like a mystery to me and most of the times I'm trying to figure out what and how. This window for example was not high, so I suppose this shutter is against thieves?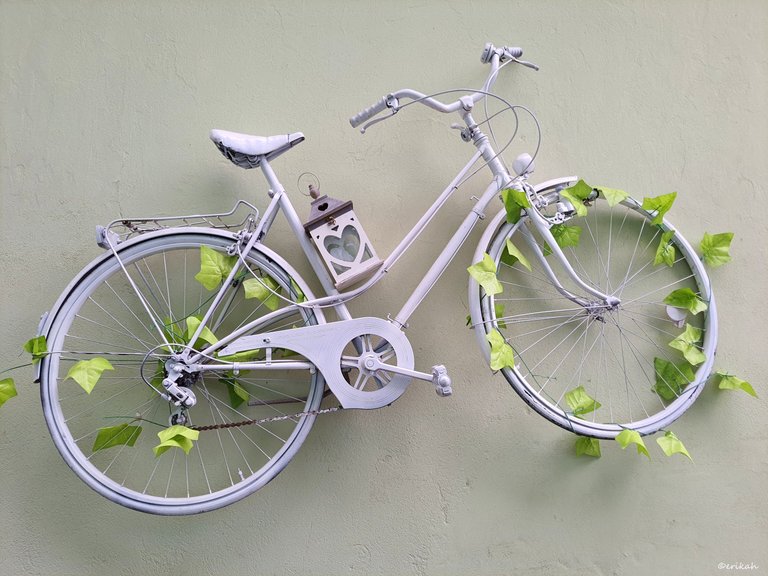 This one is actually cool. Bikes are common recycled decorations worldwide I believe and you can see many versions, usually with a basket or two of flowers. I've found this one at the terrace of a pub, or on the wall of the next house to be precise. It's a cute one and that lamp just makes it more interesting.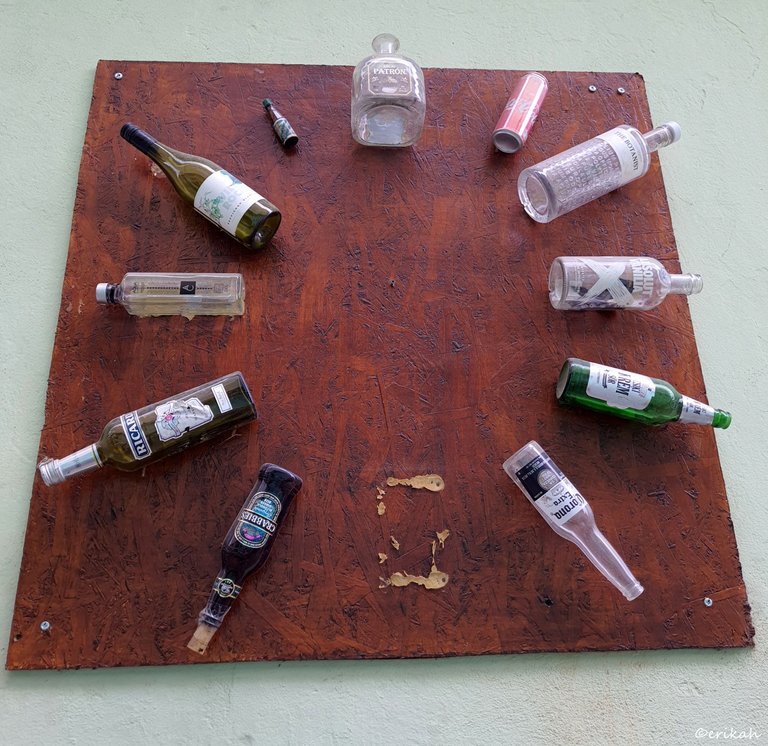 This bottle clock was next to the bike and looked interesting at first, but after having a good look, you see that not everything is high end. Basically there were 12 bottles glued on the board, but one was missing and 9 o'clock is a plastic bottle, which is ruining it. Or, maybe it's glass, but it's a water bottle, so it doesn't fit, just as 1 o'clock is a Coca Cola can. Not cool. With a little effort, this could have been a nice decoration, maybe with a clock added as the idea is cool.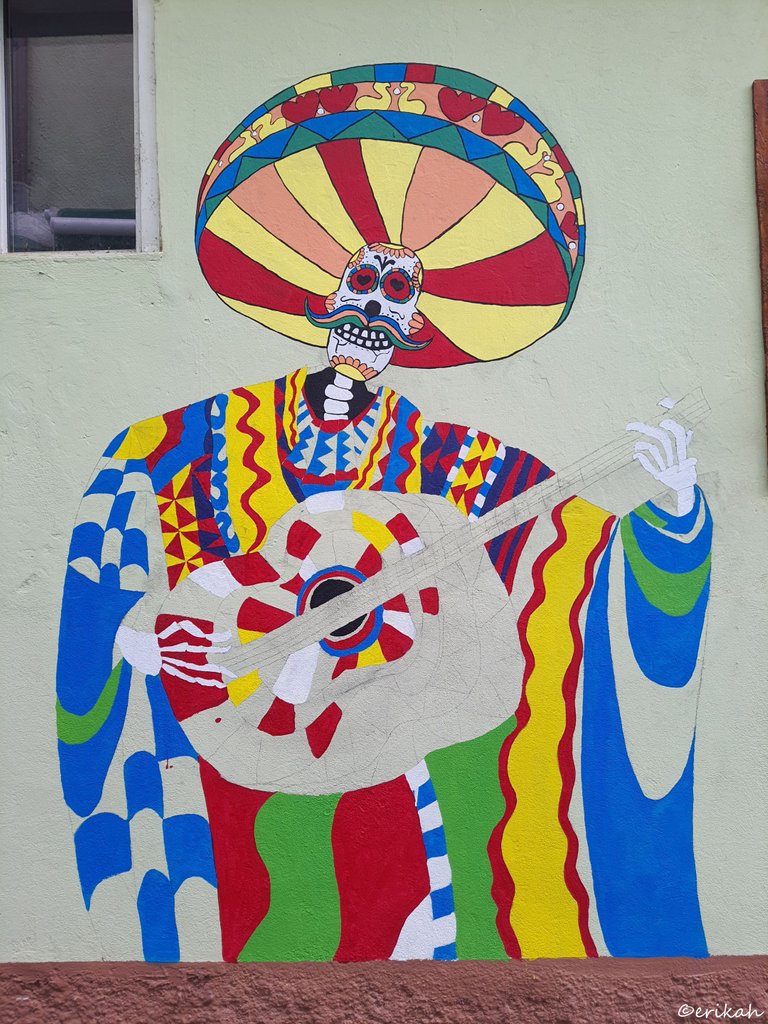 To complete the line, there was this skeleton, with the Mexican hat and the guitar. To be honest, it looks pretty amateur and unfinished as well, but it's interesting.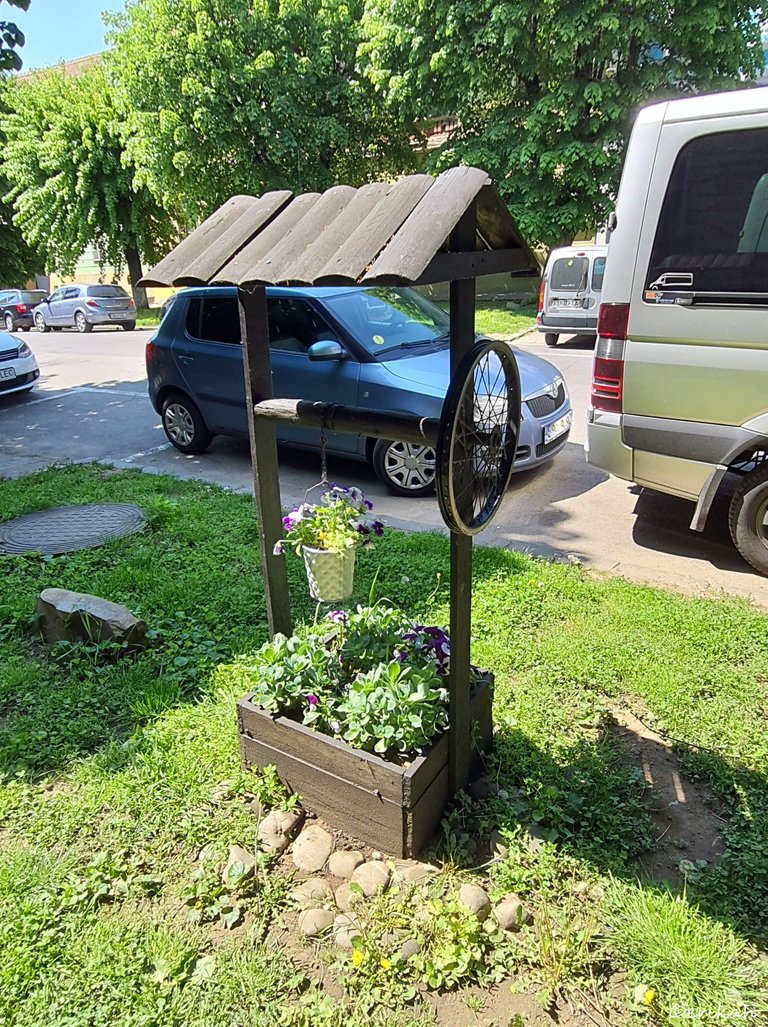 A nice well, filled with flowers this time. The funny thing is when these houses were built, there was no tap water, so a bigger well than this may have been the source of water for the household. This is with a wheel but I've seen one, that was without a wheel, with a long arm. Maybe there's a definition for that but I'm not so well versed 😳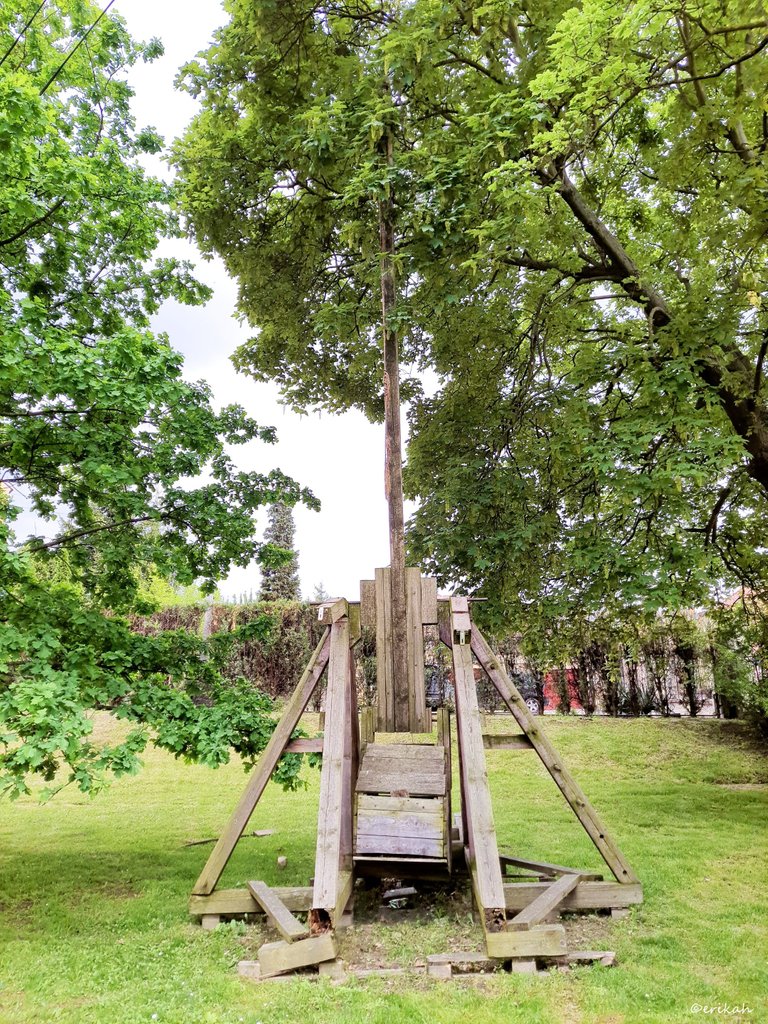 This is the last one and I believe it's a trebuchet. I've found this in the courtyard of a museum and have never seen one in real life before, just in movies. I know it's dangerous, so it's a good thing we were not allowed to try it out.
A trebuchet (French: trébuchet) is a type of catapult that uses a long arm to throw a projectile. It was a common powerful siege engine until the advent of gunpowder. The design of a trebuchet allows it to launch projectiles of greater weights further distances than that of a traditional catapult.
There are two main types of trebuchet. The first is the traction trebuchet, or mangonel, which uses manpower to swing the arm. It first appeared in China in the 4th century BC. Carried westward by the Avars, the technology was adopted by the Byzantines in the late 6th century AD and by their neighbors in the following centuries. source
As you can see, this primitive structure was an important weapon once. It's crazy how far things are now, compared to those times.

---
---