A Totally Different Style At The Gallery

Yesterday I went to another art exhibition, that I knew it's going to be organized since December last year, I think. I knew there will be a new exhibition, but did not know anything about the author, so it was a total surprise. The exhibition was organized in the meeting room of a church, so don't expect museum quality display. For me it's never a problem, I'm glad I get to see these artworks, for free, even though taking photos is a bit difficult at times.
Going in without expectations is a very good thing as you can't get disappointed. Or can you? I went in without any expectation as how could I have expectations when I knew nothing about what I'm going to see, right?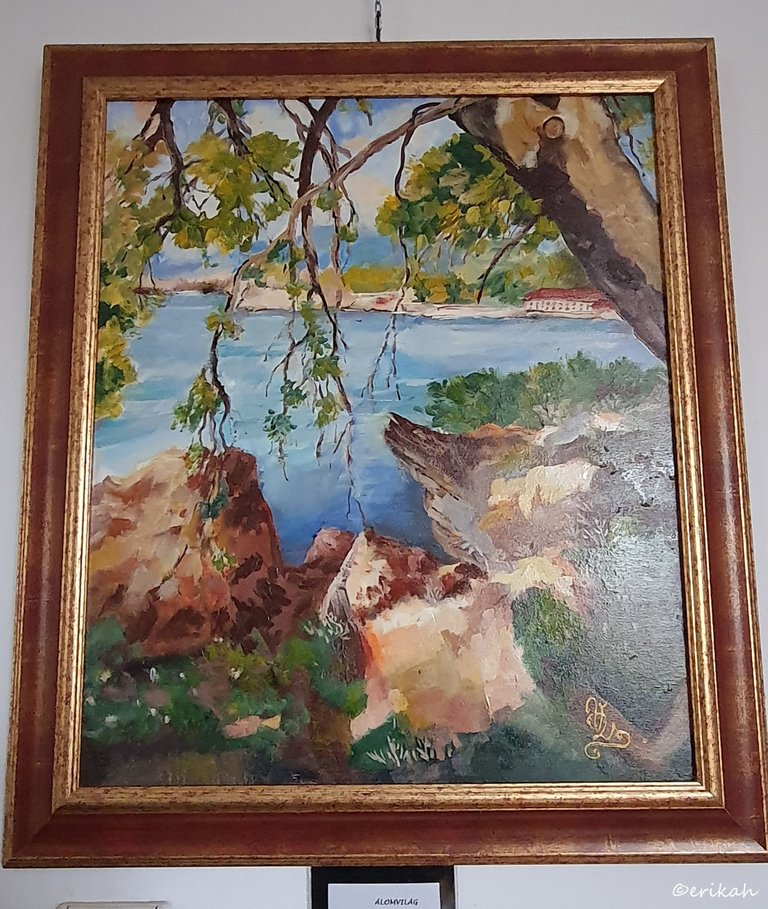 Dream World
This was the first painting I saw hanging on the wall and my first impression was, the artist is an older person. I can't explain why, it's a mystery, but I suppose the style made me think that. The style of the painting reminded me of the landscape paintings artist painted in the 19th century. After running a search, turned out I was right, the artist lady is an older person.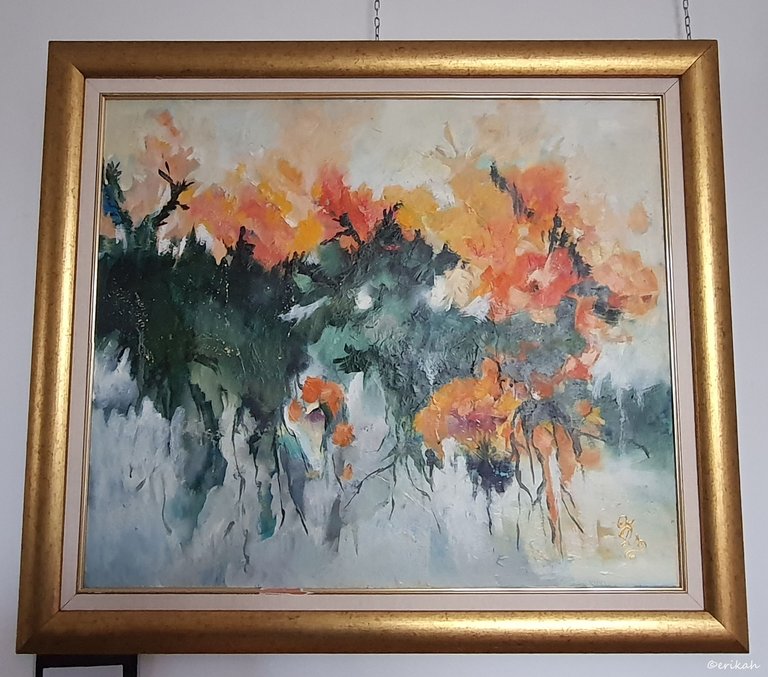 Mysticism
When I looked around in the room, already knew that there will only be a couple of artworks I like and this was one of them. I liked the colors, which were selected according to my taste and the composition itself too. I could be wrong, but I think most of the artworks were oil on canvas, which made my job harder as light on oil is terrible. This is why some of the shots were taken from very awkward angle, but you know, we do what we can.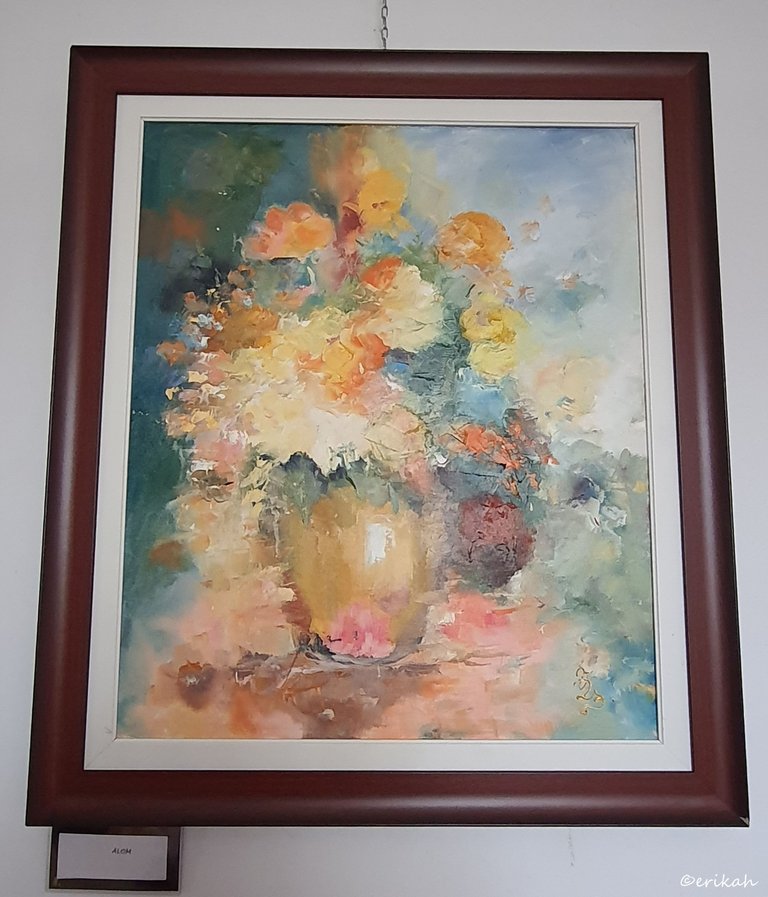 Dream
Most likely this painting would be the dream of someone and I hope it finds a home for itself.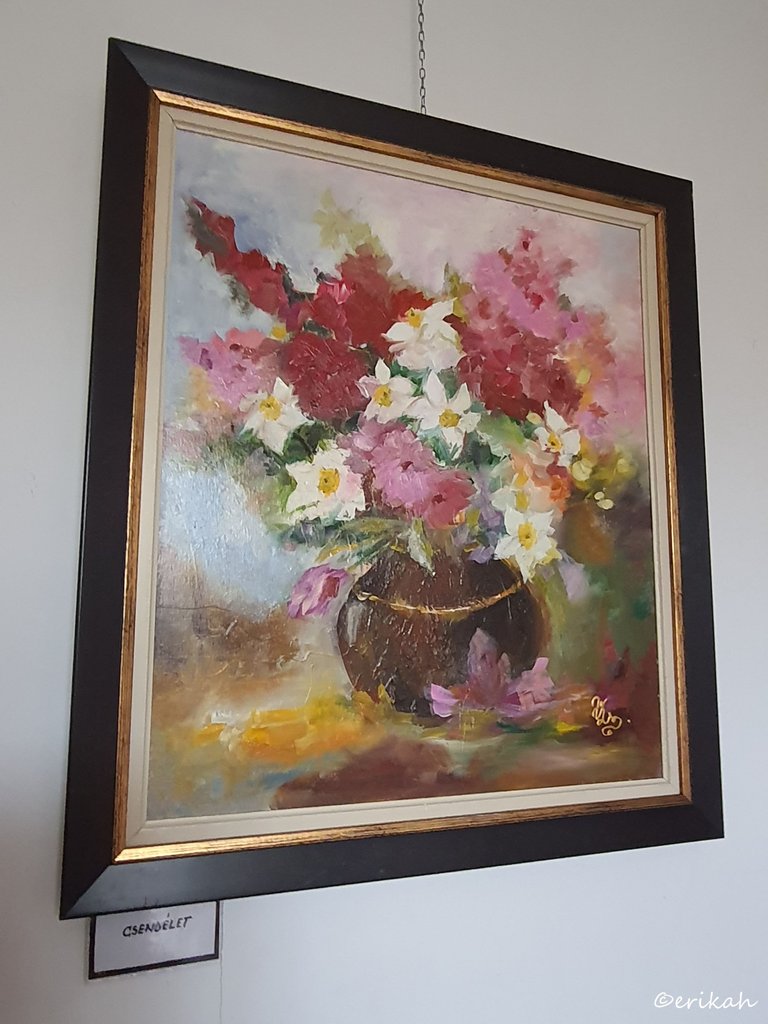 Still Life
Not long ago I was browsing on YouTube and came across a tutorial video about how to make an acrylic still life. For me it was the first time as I've never seen anyone paint a still life, had no idea how it's done. It was interesting of course and seemed easy as well, but you know how it is. It seems easy till you start doing it yourself. Then you realize that nothing is easy at first, especially if you have no talent. Now at last I know the steps.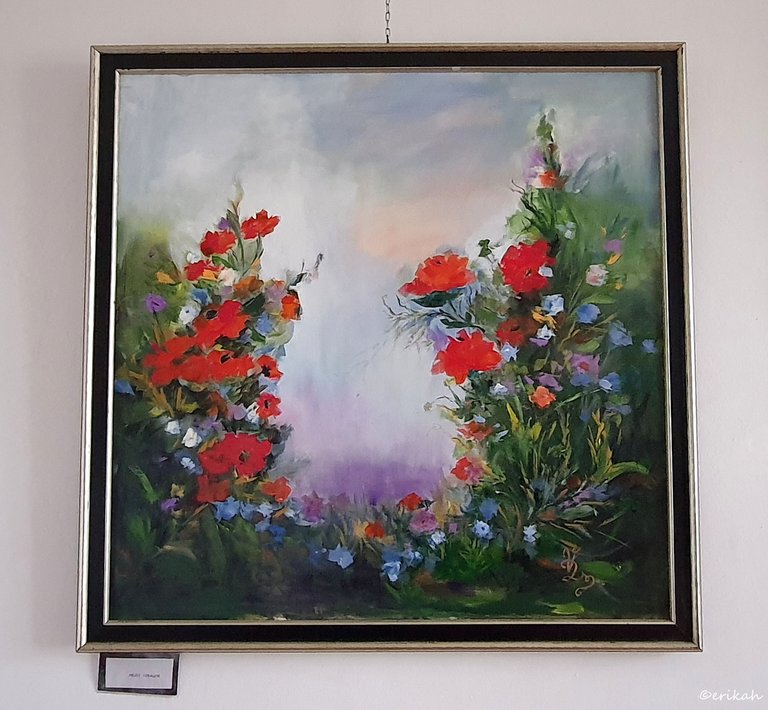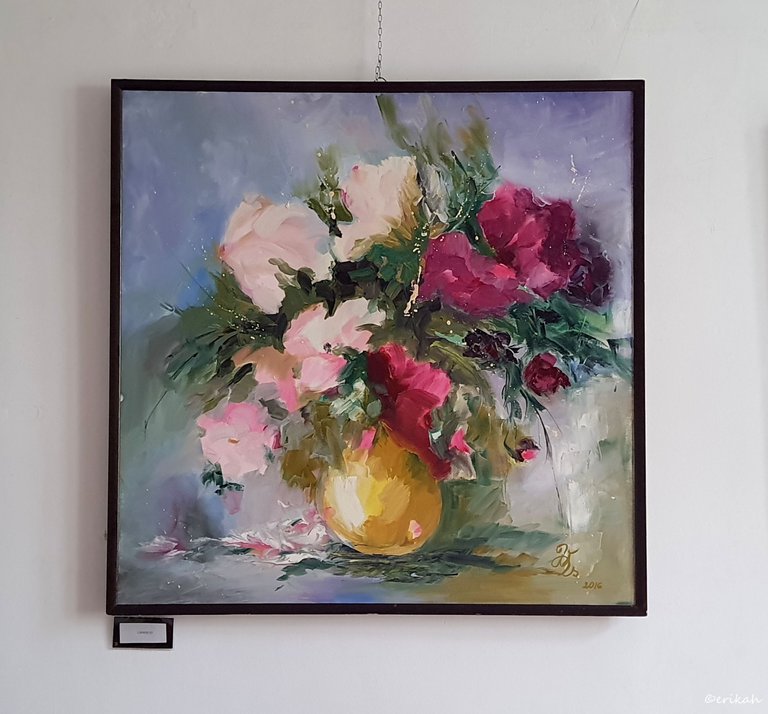 This was the biggest painting of the exhibition, which is highly unusual these days. Most of the paintings I've seen lately were a quarter of this painting, which I can understand as not many can afford to hang a painting like this on their wall.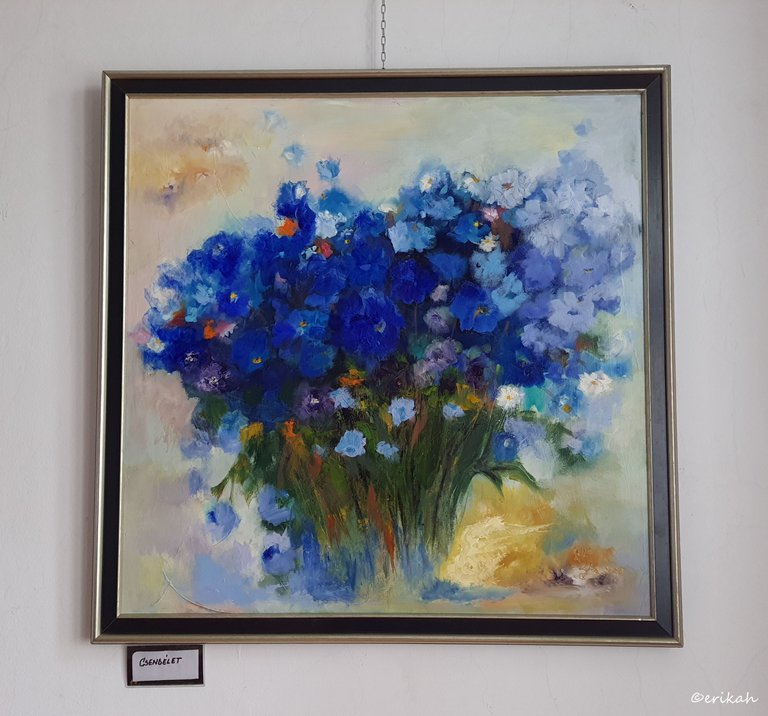 Still Life
Tenderness
Although these colors are not my favorites, I think this painting is wonderful. All those shades of pink and violet were selected carefully and the fact that there are no strong outlines, makes it even more likable. For me, this painting is more like spring. We have those pink flower blossoms and this painting looks a bit like those.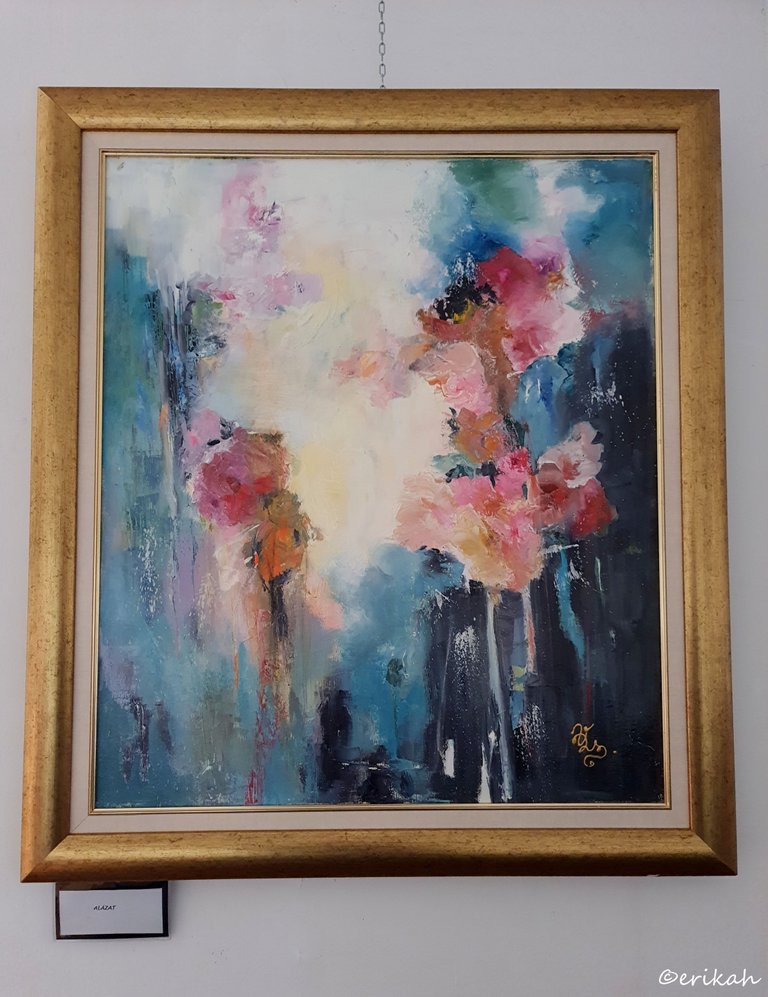 Humility
I don't see humility here, but I like the painting, it's nice.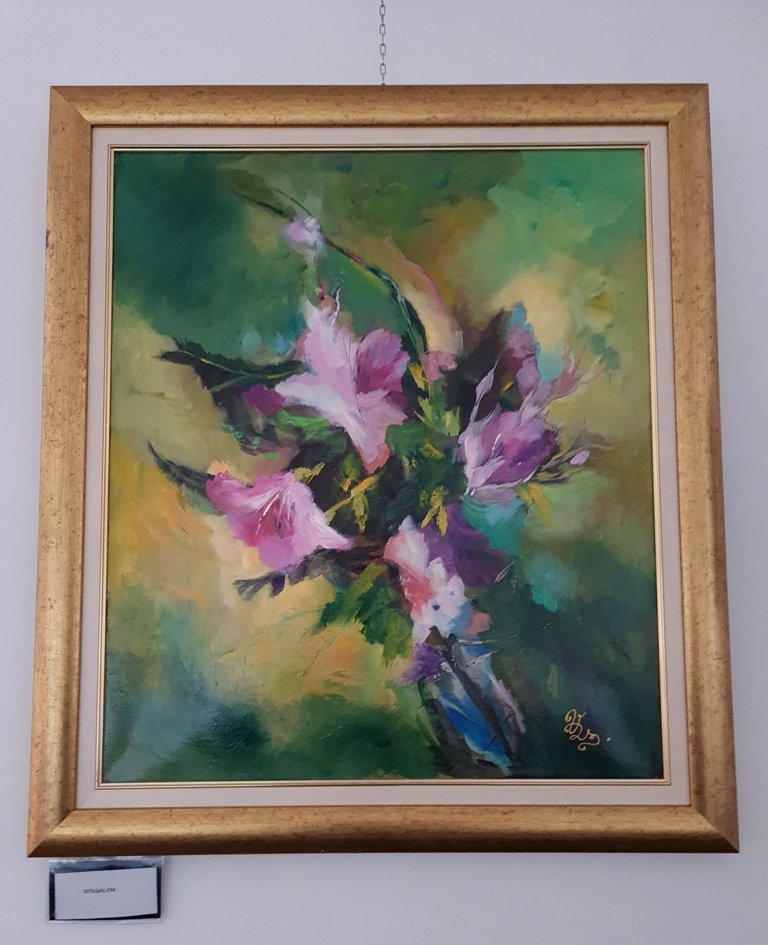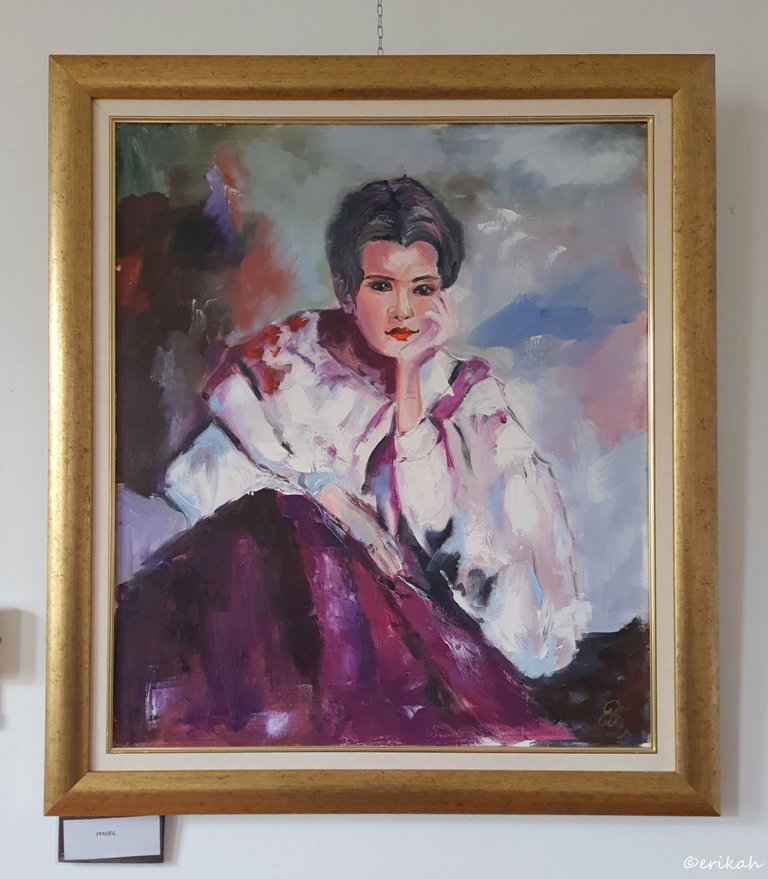 Highness
This was a wonderful one, another one I liked. I have no idea who the lady in the painting might be though. Looking at the paintings I see the artist most likely likes this purple color as it's repetitive.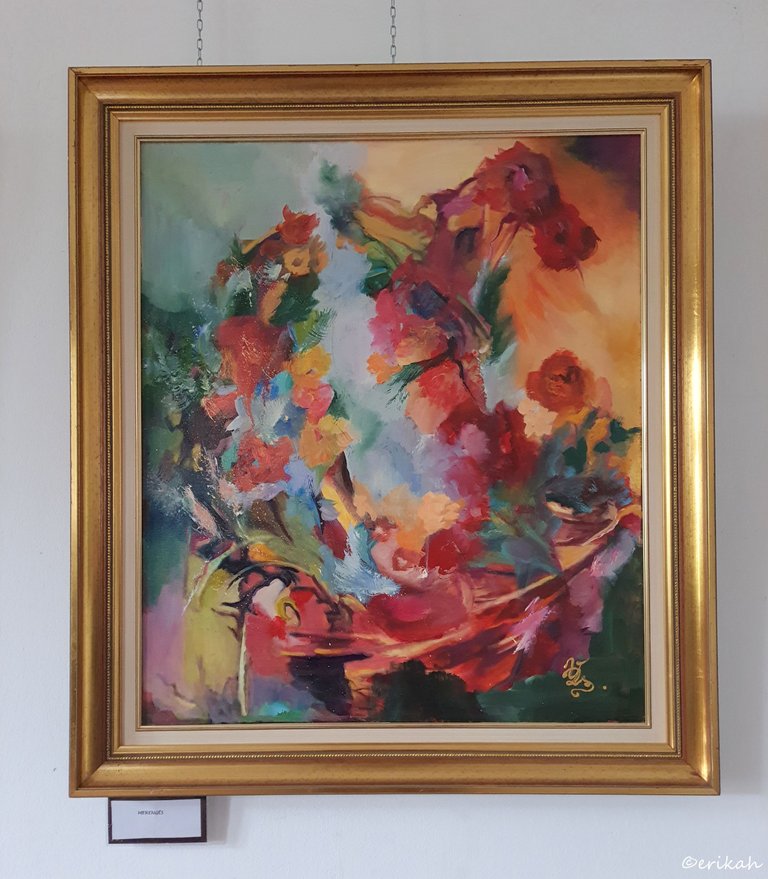 Brooding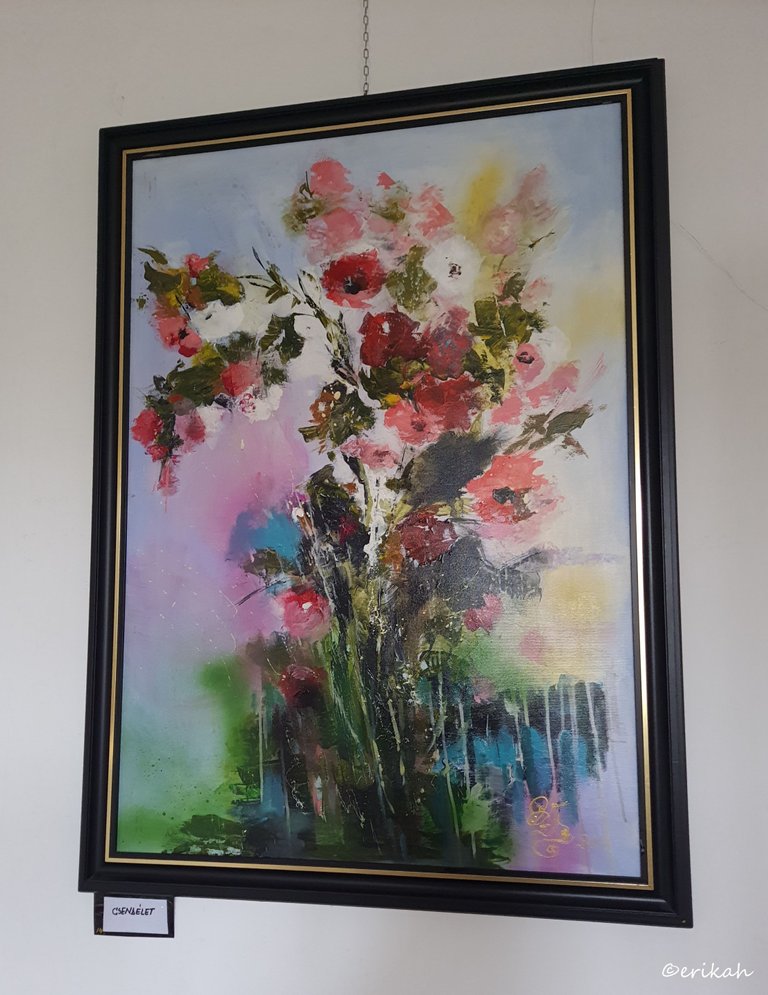 Still Life
Inscrutable Secret
Those blue flowers won me over. Too bad reflection had a say here as well.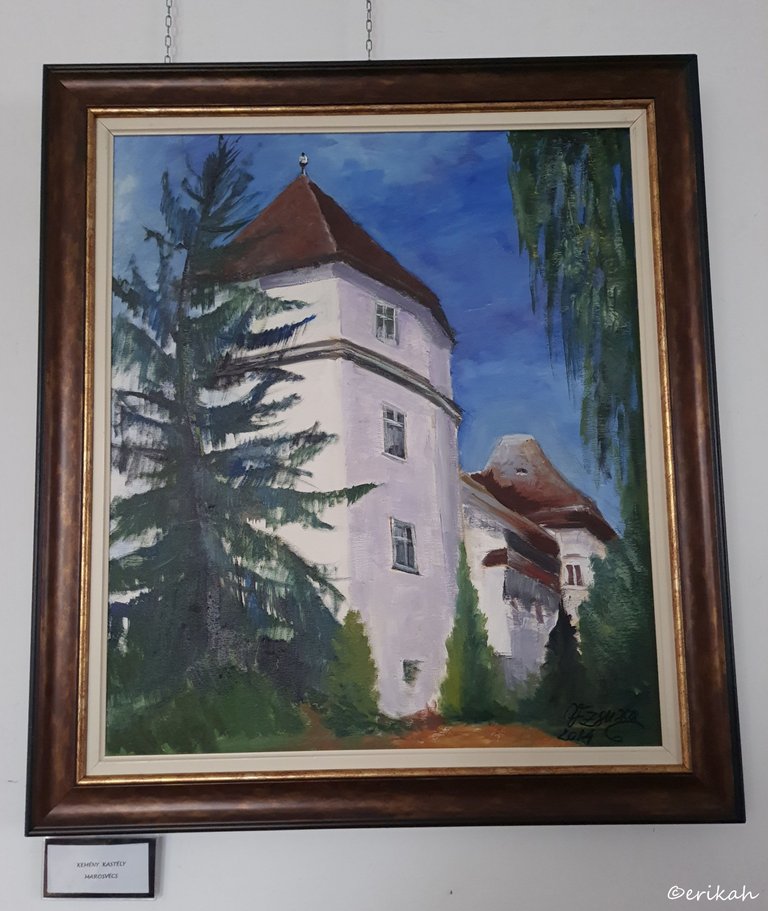 Kemény Castle, Brâncovenești
This is my stile as I love medieval architecture and this castle is a historical one.
Kemény Castle, situated at the foot of the Călimani Mountains on the right bank of the Mureș River in Brâncovenești, Mureș County, Romania, is one of the finest examples of Hungarian Renaissance architecture in Transylvania. It was built using the remains of a Roman fortification situated not on the site of today's building but in the adjoining orchard. source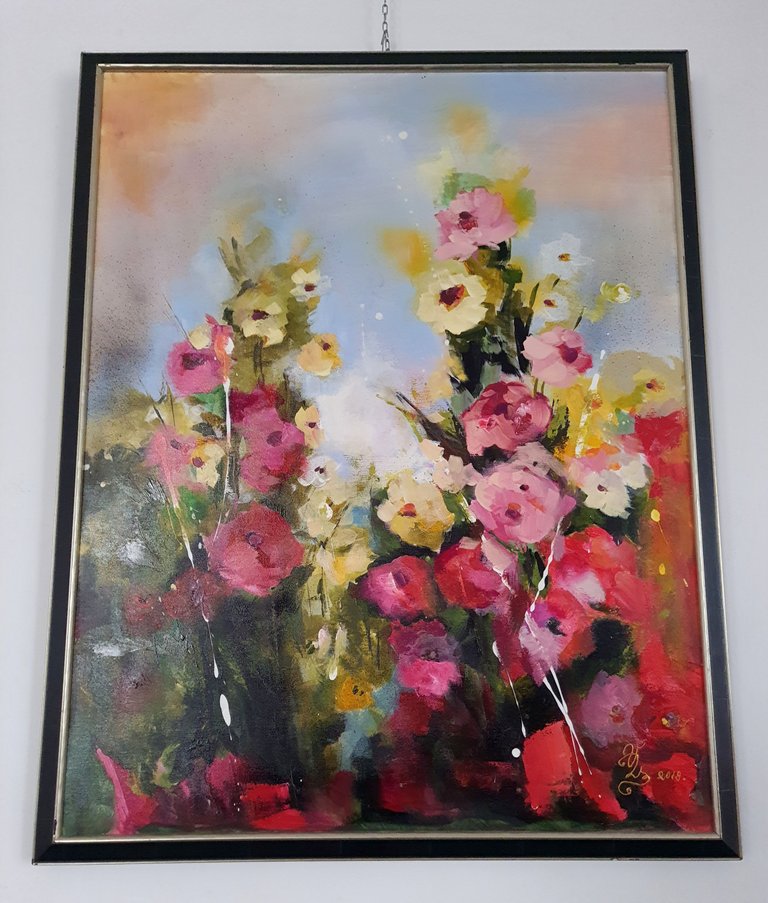 And more flowers.
It was a colorful exhibition for sure, a bit different from what I've seen lately.
So, which one is your favorite today?

If you're a newbie, you may want to check out these guides:

---
---