A Trip To The Past And Back To The Present
It's the weekend again and Galen posted the new weekend topics for this weekend yesterday. I'm always looking forward to see what he comes up with and most likely always choose the most strange one.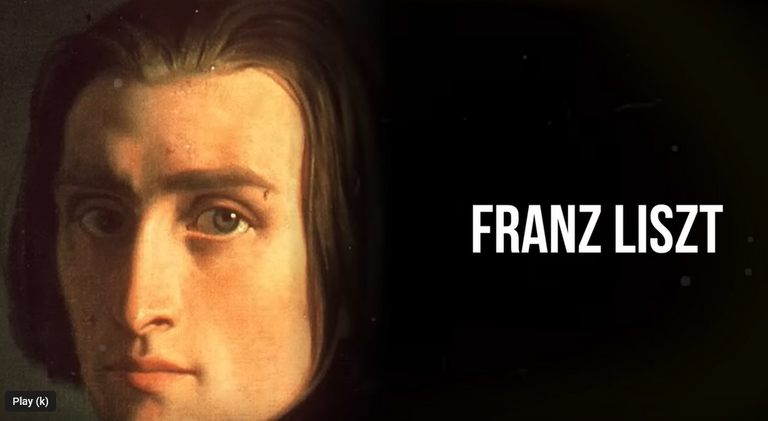 source
Historical person
If it was possible to meet one single person from history (someone who lived over 100 years ago) who would it be, why do you choose that person and how would you explain today's society to them? Write a post of at least 300 words and use images you took yourself is possible. source
This is a good question and even though I like it a lot, had to think about who I would rather meet from the past. There were a couple of candidates to choose from, but at the end I decided to meet Franz Liszt (22 October 1811 – 31 July 1886), the a Hungarian composer, pianist and teacher of the Romantic period.
Why Did I Choose Him?
Some of you who know me, may think I chose him because he's Hungarian, but nationality or citizenship has nothing to do with my choice. Not to mention he did not even speak Hungarian, or just a little as he moved to Vienna at a very young age.
The first time I came into contact with Franz Liszt's life and work what when I was a teenager. Contrary to how this may look, I wasn't studying music or learning to play any instrument, but I thought it would be nice to learn about some of the prominent personalities of my culture. Lucky me, I had two biographies to read and learn from. One was of low quality, unfortunately, but the other was a very valuable book that is still on my shelf. I should read it again, just need to find time.
When I started reading Liszt's biography, I knew very little about his music, but that did not stop me from learning about the great master's life and it turned out to be a very good decision. What I was about to read in the book changed me quite a bit, in a good way.
Real men are sadly lacking in this world, for when they are put to the test they prove worthless. Franz Liszt
source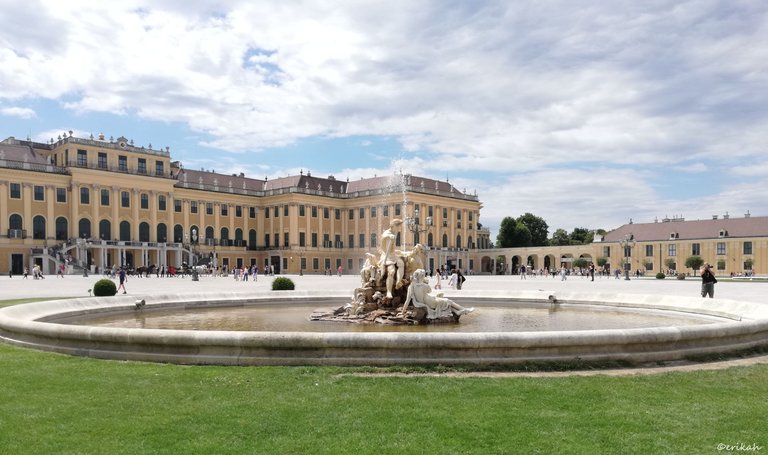 Schönbrunn Palace, the main summer residence of the Habsburg rulers. Photo taken in 2019
Back in those times, being a musician meant pleasing nobles and the emperor (Franz Joseph I of Austria) as music was only available to a selected few, the upper class. Concerts were organized for the rich and they were the ones deciding if you will be successful, or not. In those conditions, innovating, trying something new was a high risk, but that did not stop Liszt from doing it.
Virtuosity aside, Liszt astonished audiences by appearing alone on the stage. Until he came along, musicians were all expected to share concerts with other performers.
Liszt set a precedent by situating the piano differently. He was the first to place it at a right angle to the stage. The open lid projected the sound better into the hall and allowed audiences to see him in profile.
He was also the first to enter from the wings onto the stage.
After doing so, Liszt would perform from memory. Nobody had done that before. source
These are just a few known facts about the great artist. He was a pioneer in many things and he did it knowing that it can make or break his career. History was not made by those who did nothing, said Queen Elisabeth II., and she was right.
I've read a lot of biography books about musicians living between 1800 and 1900 and can tell you, even though we are celebrating most of them today and counting them as great personalities of the era, they were struggling and suffering mostly because of their attempt to create something new. You need courage to break the rules, get out of the social norms forced on everyone by the upper class.
Beware of missing chances; otherwise it may be altogether too late some day. Franz Liszt
Source
I would go back to the middle of the 19th century to meet Franz Liszt, spend a week with him, learn about his thoughts in that period of time, his struggles, his plans and the most important, watch him practice, compose and play on the stage.
The other (selfish) thing I would do is go in a trip with him and meet his friends. It is known he was friends with Frédéric Chopin, Richard Wagner, Hector Berlioz, Robert Schumann and the French writer Aurore Dupin, who was known by her pen name George Sand and was the lover of Frédéric Chopin. Back in those days, they used to spend the summer at the countryside, talking about art, composing music, holding parties and so on. I would love to spend a week with these people and listen to what they have to say about art, music, literature and life in general.
How Would You Explain Today's Society To Him?
It is my fervent wish and my greatest ambition to leave a work with a few useful instructions for the pianists after me. Franz Liszt
source
Explaining today's society to him would be difficult. I mean I could obviously tell him how things stand today, but I'd rather prefer to bring him into the present and show him myself.
First I would accompany him to Hungary, to show him there's a Franz Liszt Academy of Music in Budapest, which was founded in 1875, by Liszt himself. I would show him that the institute still stands, his legacy still lives, many students are studying there, thanks to him.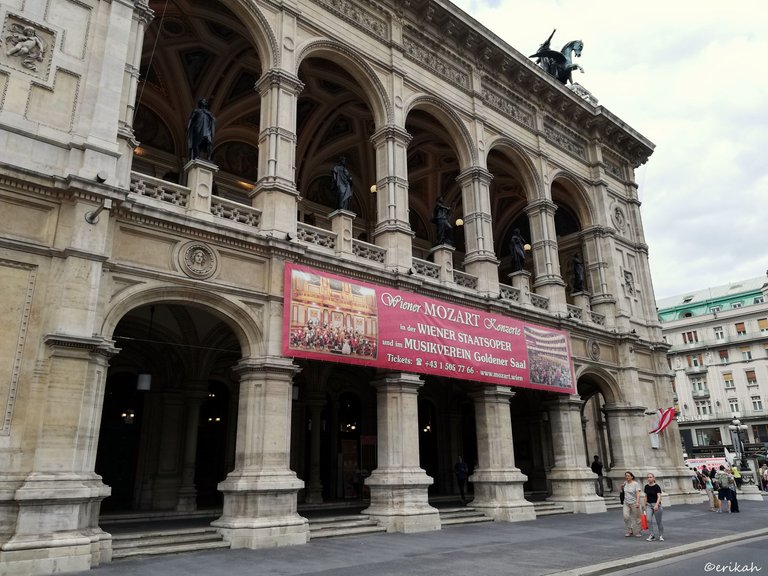 The Wiener Musikverein, the concert hall of Vienna, Austria. Photo taken in 2019
I would fly him to Vienna, from the Budapest Ferenc Liszt International Airport (named after the musician, obviously), to see the New Year's concert held in Vienna each year on the 1st day of January, to show him how his fellow musicians of that era are valued and respected today. Would explain to him how difficult it is to win a ticket to the concert and how much a ticket costs. For those of you who don't know, there's a list every year, then there's a drawing and the lucky ones get to buy their tickets and watch the concert live. It is a privilege to be there.
The ticket prices range between 35 € and 1200 € for the New Year's Concert, 25 € and 860 € for the New Year's Eve Concert, and 20 € and 495 € for the Preview Performance. source
Then I would fly him to Paris, to visit the Louvre and show him the artworks of those who he was friends with. I would tell him about how much those times are appreciated when it comes to music, literature and art and that those artists, writers, composers did not suffer in vain.
This is one of his famous rhapsody, that has been played by many piano artists over the years and has been rewritten God knows how many times.
I would show him this video, a new version of his work, 200 years later, played by a young boy.
I'm not sure how he would take all this, some things would be very good for him to know, while other things would be shocking for sure, but I would love the time spent with him. Or who knows :)

If you're a newbie, you may want to check out these guides:

---
---