African Violet Parade
When I registered to Steem/Hive what you could read on my profile was African Violet Addict. It wasn't a joke, I was an addict, collecting African Violets for fun. The whole thing started because of an old friend of mine I've met on another chain. She has been posting gorgeous violet photos and looking at them constantly made me want to have some.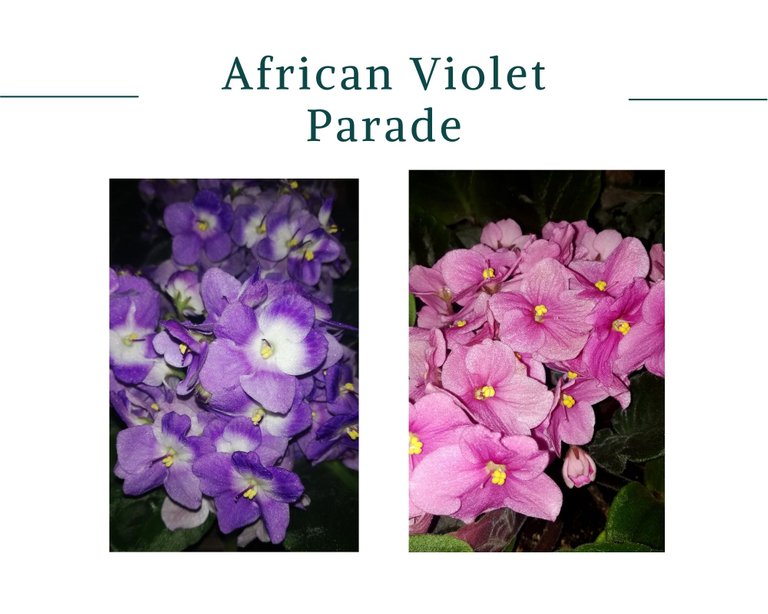 You can get a pot of violets for €2.5 - €3 but I thought why pay for them when I can get some for free. This platform is the perfect place to collect the knowledge you need, this is how I knew you can grow them from a single leaf.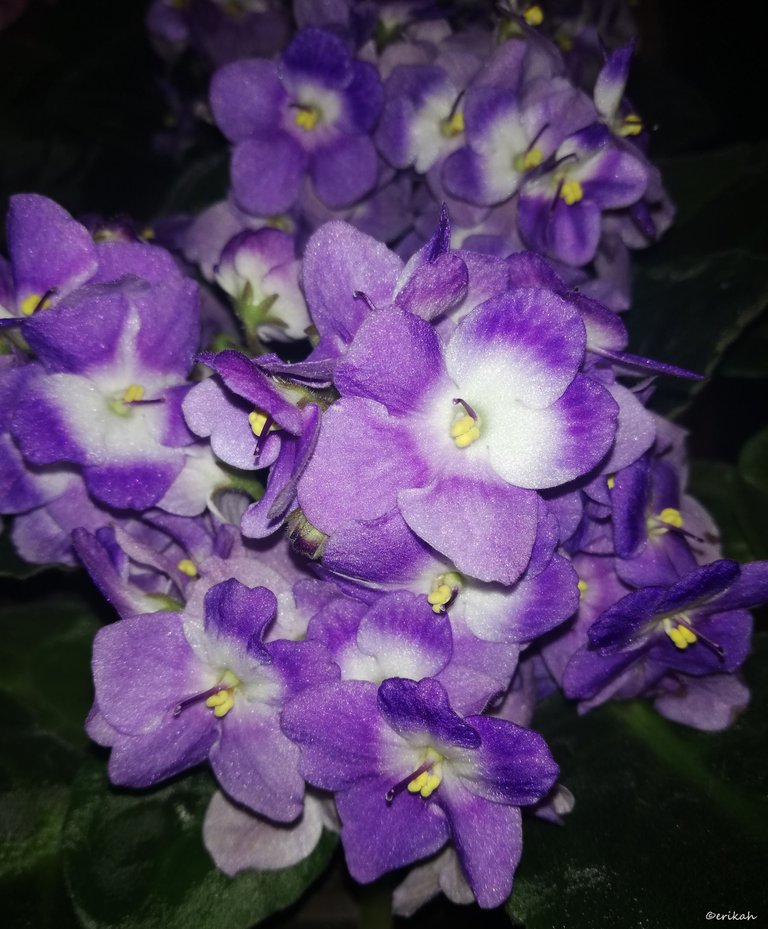 Every time I went shopping to the mall, could not miss the gardening section, where you can find a great variety of flowers, of all kinds, among which many times African Violets. I could collect some broken leaves every single time I could find Violets because the leaves are so fragile that can break very easily.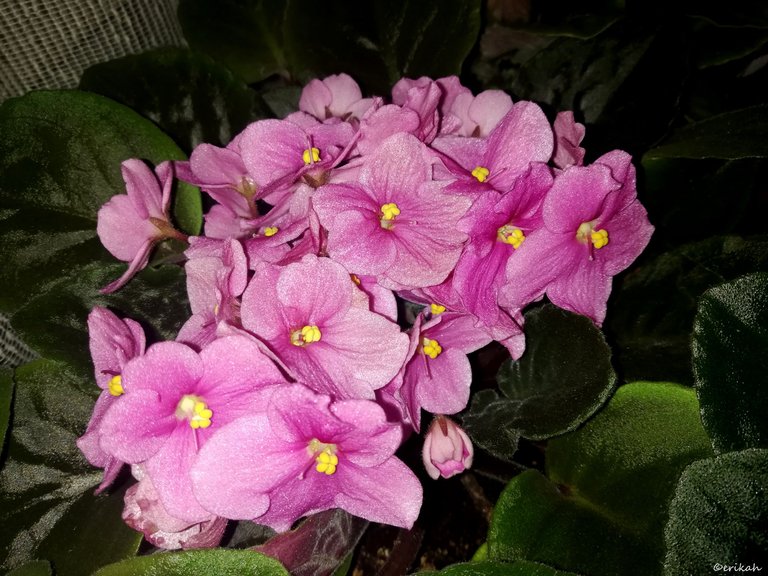 This is how I have been able to get a whole collection in just a year or so. Those broken leaves would have been thrown away anyway, so why waste a good opportunity, when I can give the flower a new life.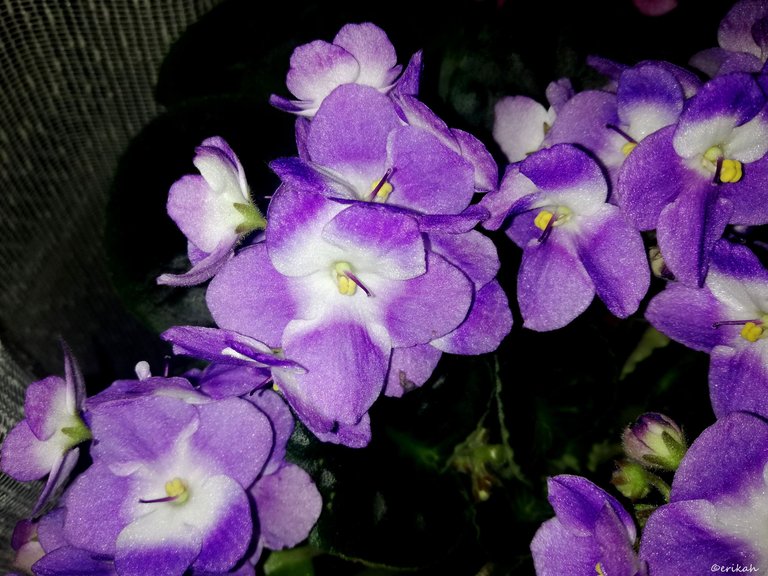 After a year and a half, when the flowers started to appear, I had three colors: blue, pink and white. However, the pink wasn't what you can see on the photo above. I had to realize not every violet is the same. There are different types and what you see here is the best. The pink I had back then was weak, looked unhealthy.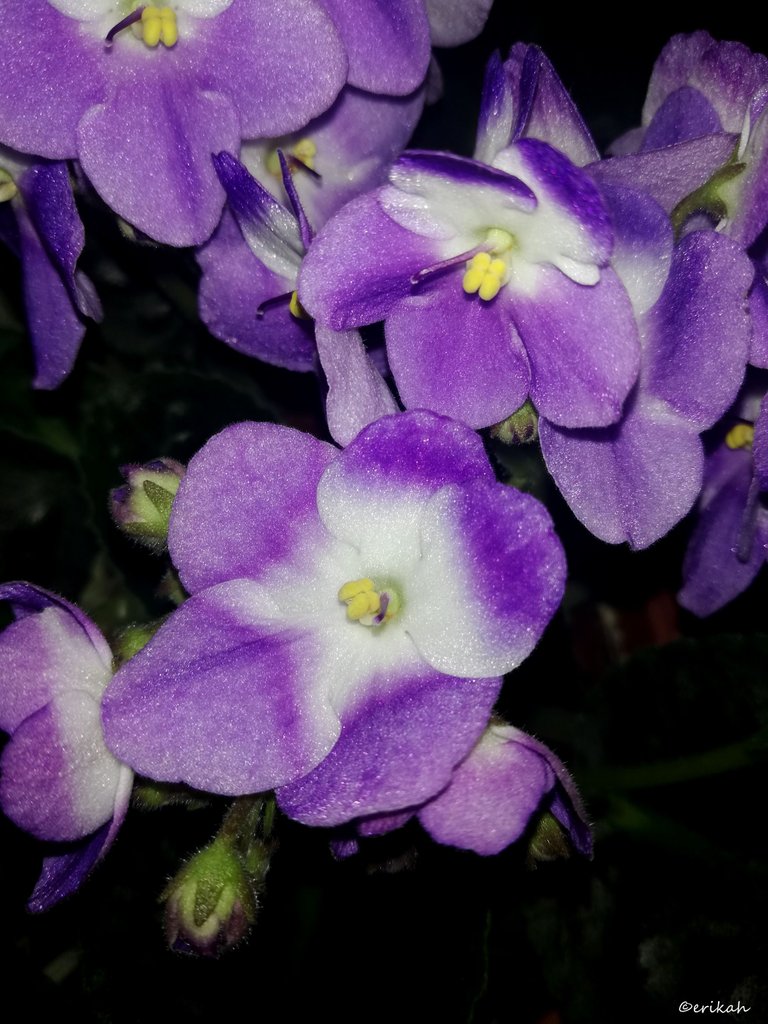 That is why I decided to swap it with the healthy type and voila.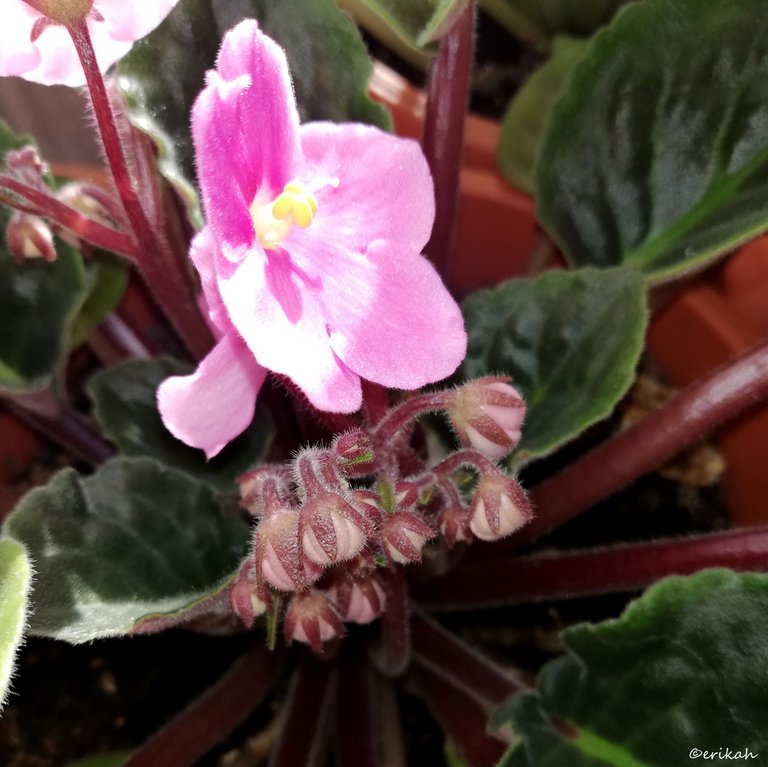 Then the violets started to grow and grow babies. Those new flowers needed space and very soon I ended up with more violets I had space for. This was when I had to do something and took a few to my hairdresser to sell them. It wasn't hard as ladies can't resist a nice flower.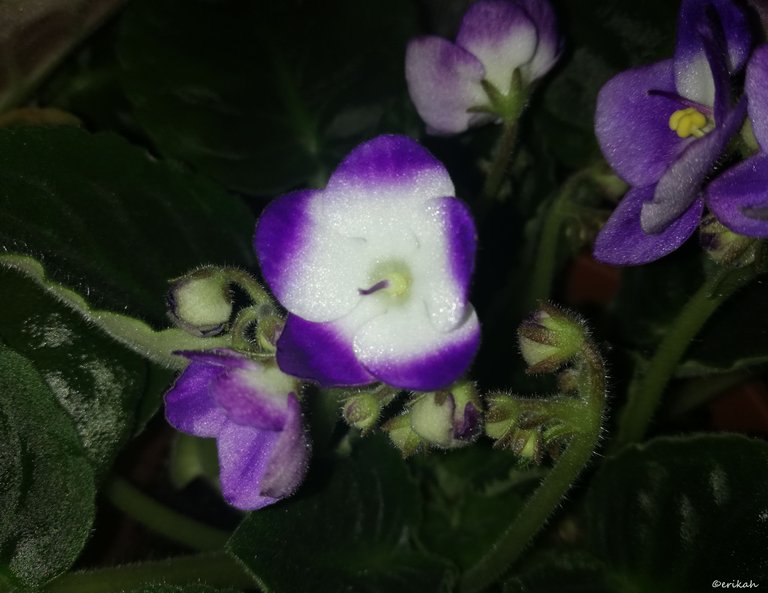 Over the years I've been growing them, selling them, swapping and gifting them. Now I own 18 of them, but unfortunately I got careless and when growing new ones I neglected to label them and now I only have pink and this light blue.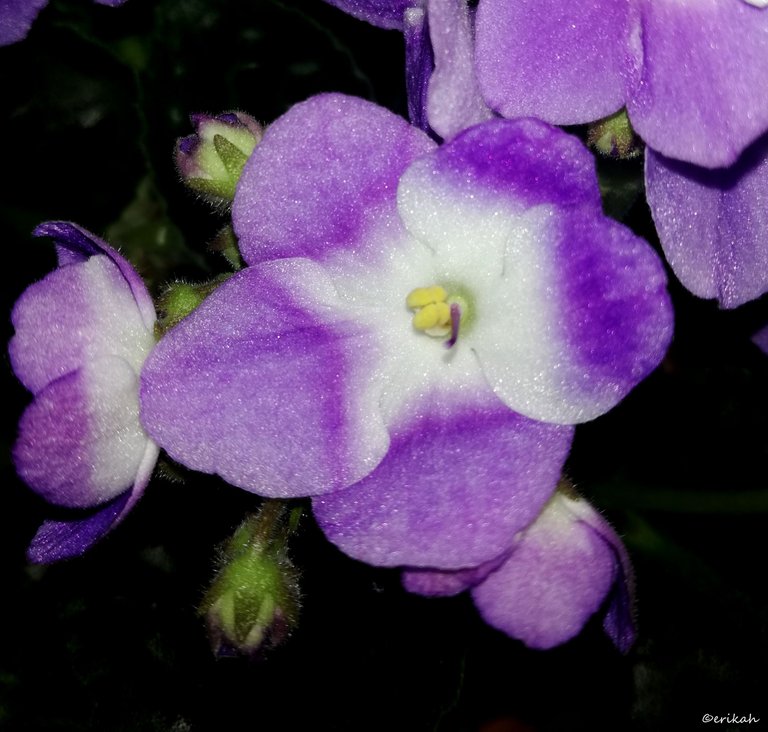 Now that Christmas is just around the corner, shops are focusing on Christmas decorations and gifts, these flowers are not priority at the moment. My plan is to sell more than half of these light blue ones and get some new colors next year. Reducing the size of my collection is also a priority as space is limited.
One thing I still need to try out is cross pollination. I've seen quite a few videos on YouTube and at first site it doesn't look complicated, but it needs time to grow. If I can get my hands on some nice colors, I may give it a try. Who knows what nice colors I can get using this method.

---
---