Art At The Highest Level
Today I'd like to show you more amazing artworks I saw at the beginning of the week at the art gallery I visited. If you've missed the first part of my journey, you can check it out here. This exhibition was a mixed one, there were different artist and all kinds of artworks, from paintings to sculptures and fiber art.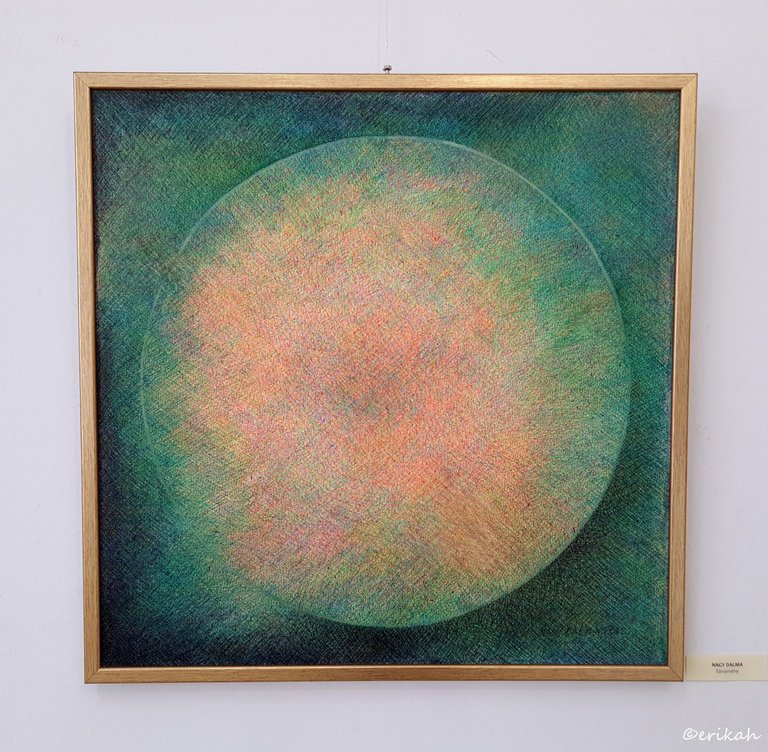 Dalma Nagy - Phenomenon
Phenomenon can be a vague definition, but if you look at the painting closely, you can see that the circle is a regular one, but on the left side, the outline is not so exactly clear. I was thinking of human cells, even tumor, but rather not.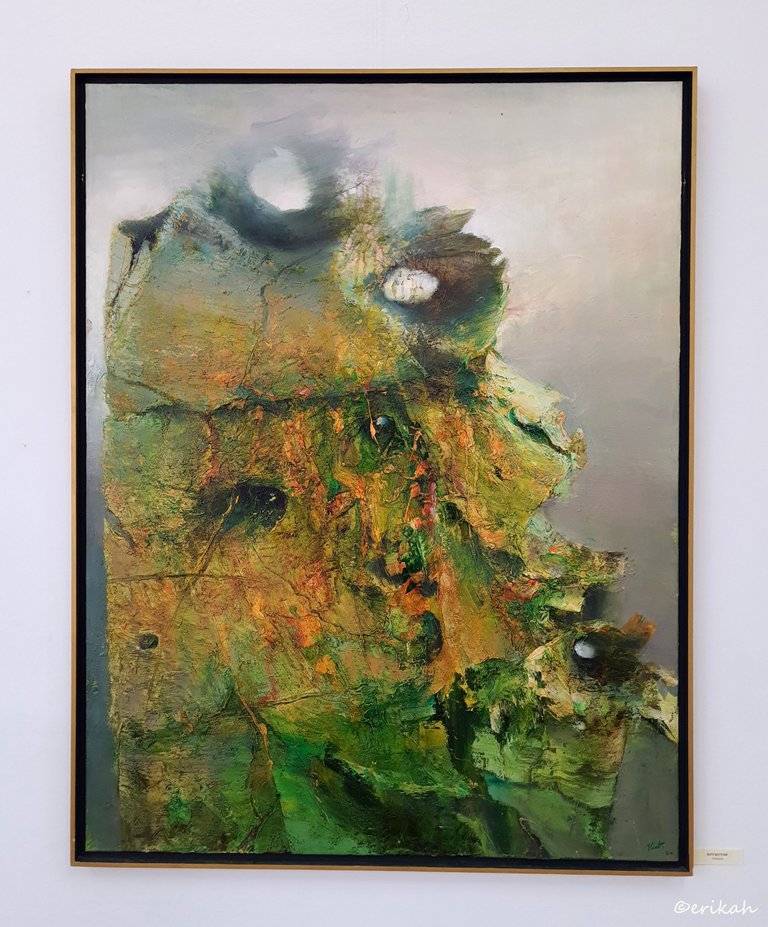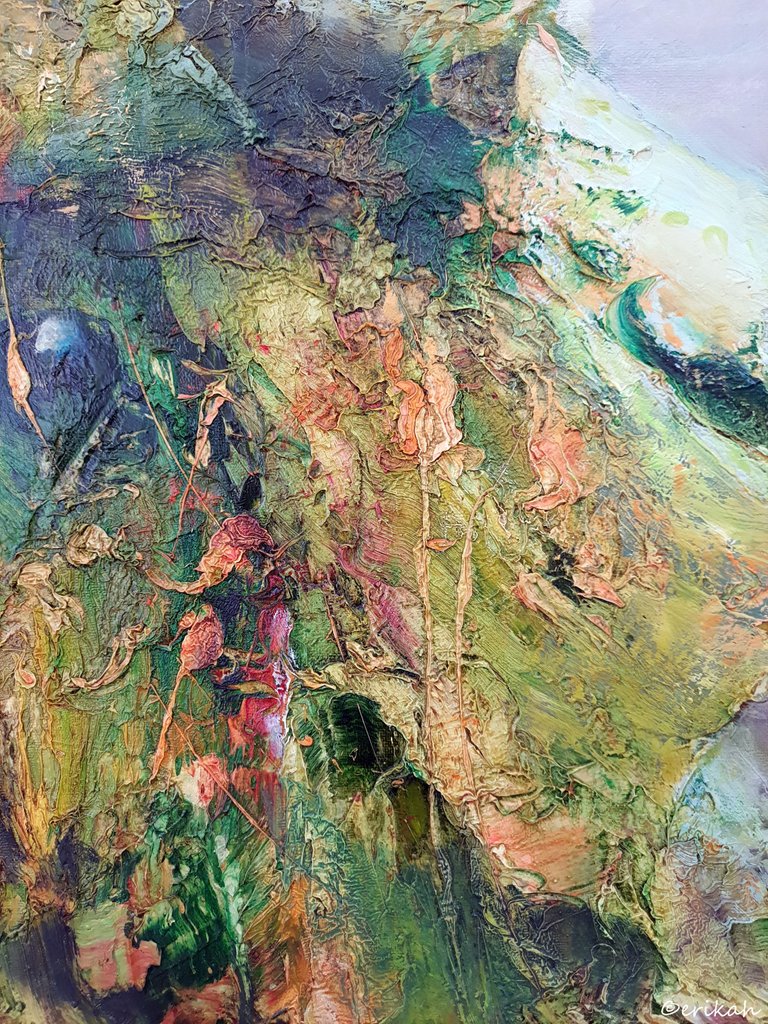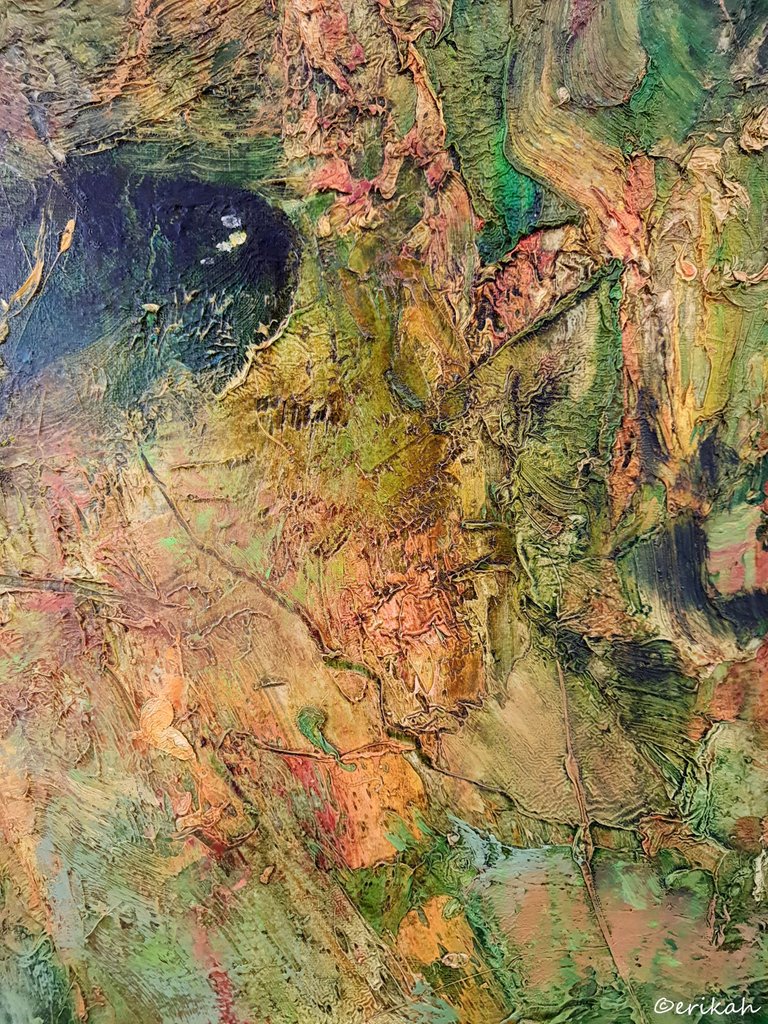 Botond Kuti - Vulnera
This was the other one that stole my attention and admiration as well. Vulnera means wound in Latin, but I'm not sure what the author meant. I like the painting overall though, quite a lot. Would be happy to own it.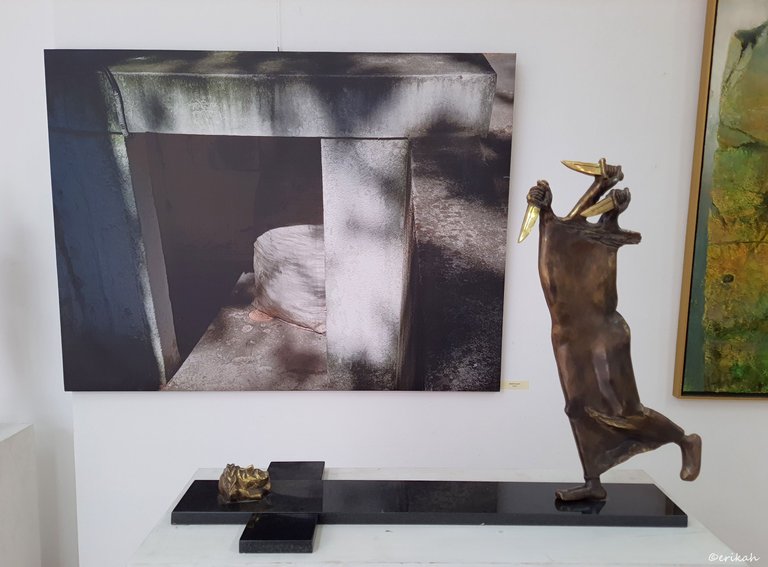 János Gyarmathy - Quo Vadis Europe?
Quo Vadis is a Latin term and means "Where are you going?", so I guess now you understand what the author meant with the head on the cross and a body holding 3 knives. Unfortunately things are not going well in Europe and this is not just a temporary thing. The migration policy has created a lot of damage to the countries part of the EU, after which the covid restrictions made more damages. At the time of writing came the news that Germany falls into recession, officially. The German economy is the largest in Europe, so imagine the rest of the countries.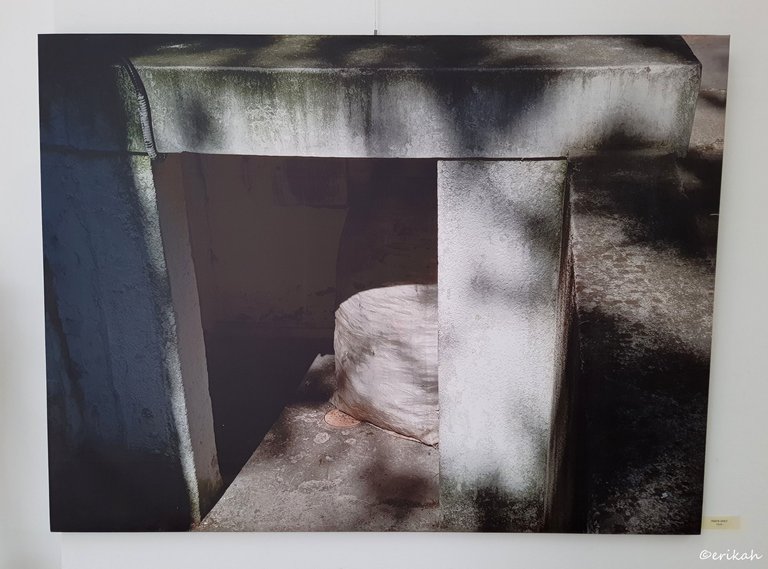 Zsolt Fekete - Panic

Bálint Károly - Nude
This was the second nude sculpture of the author at this exhibition. The other one is in my previous post. The other one was amazing too, but I think I like this one better. It's simple and excellent.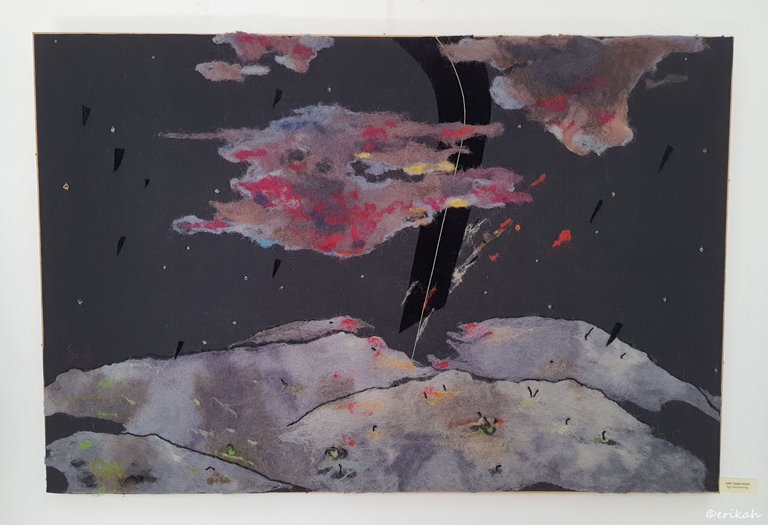 Ágnes Csiki Szabó - Burning Helplessness
It's not the first time I saw this artwork, it was presented at the fiber and textile art exhibition at the Art Nouveau gallery this year. Actually I recognized a few pieces at this exhibition, that I've already seen before. Not that I'm complaining.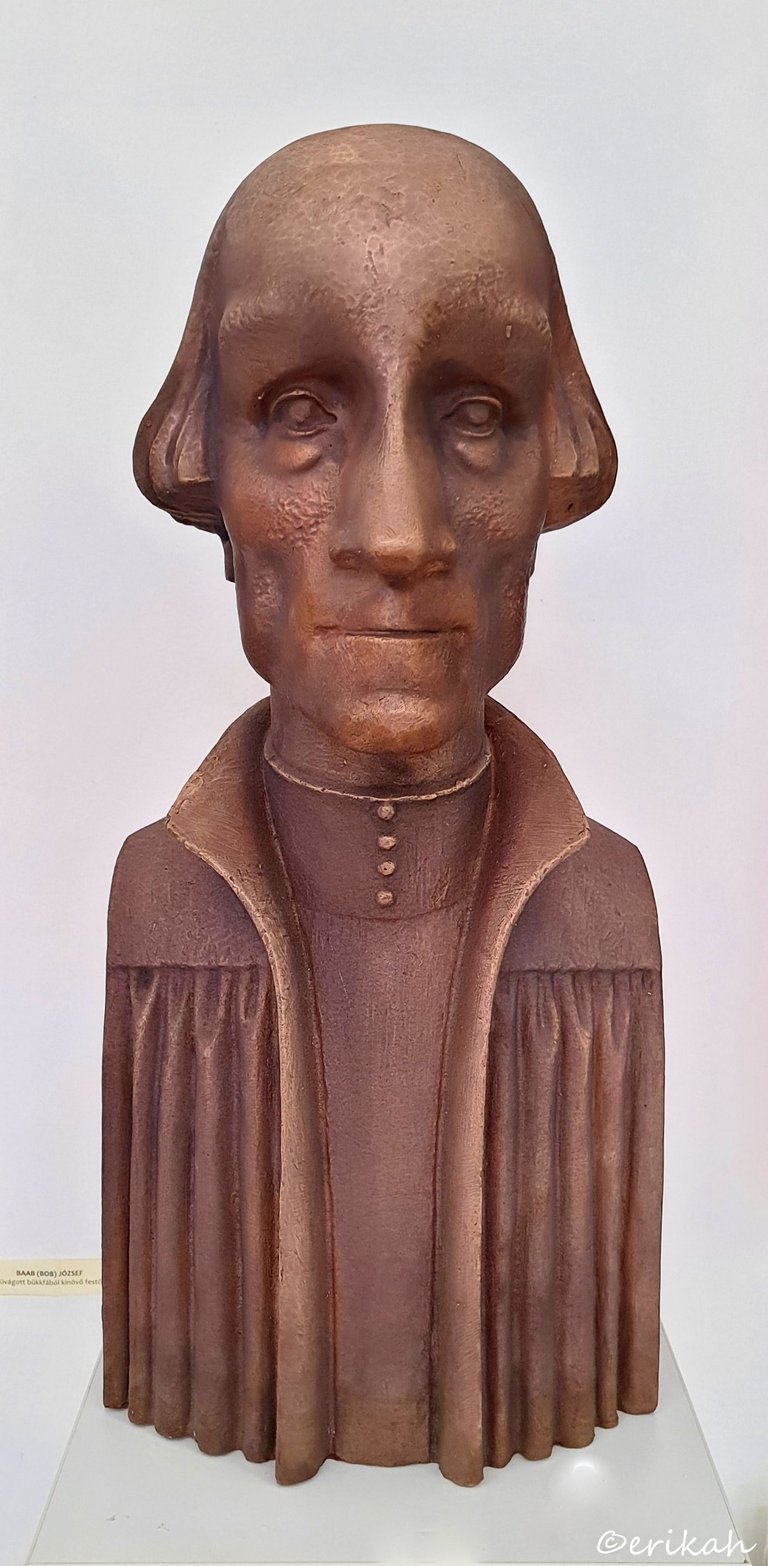 Vince Bocskay - Ferenc Dávid
Ferenc Dávid (c.1520 – 15 November 1579), also known as Francis David and Frances David, was the founder of the Unitarian Church in Transylvania, and highly influential in encouraging King John II Sigismund Zápolya of Hungary to issue the Edict of Torda (1568), also known as the Patent of Toleration. source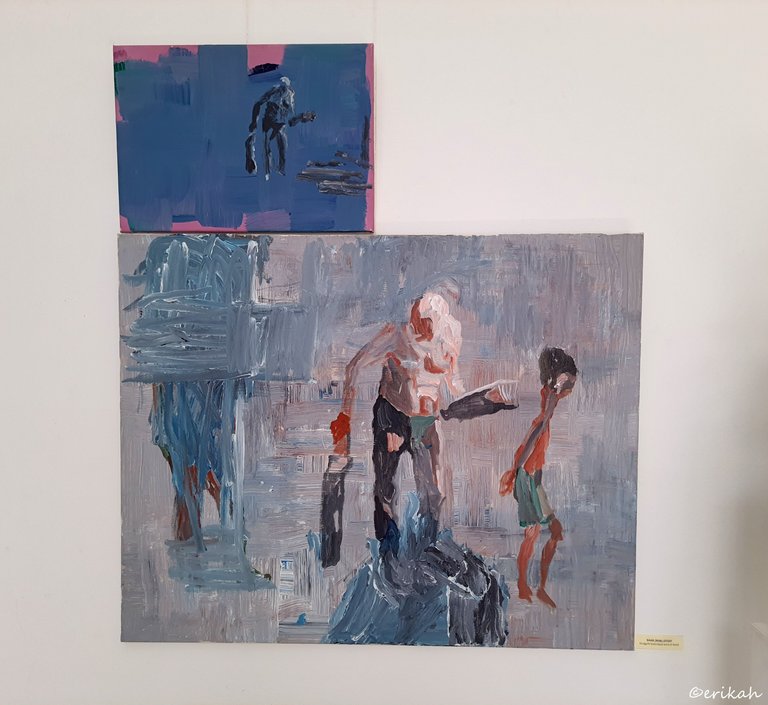 József Baab (Bob) - Painter Growing Out of a Cut Beech
It's a very interesting concept. I've never seen such artwork, that contains a big painting and a smaller one with some of the details from the other painting. I love the texture of the big one.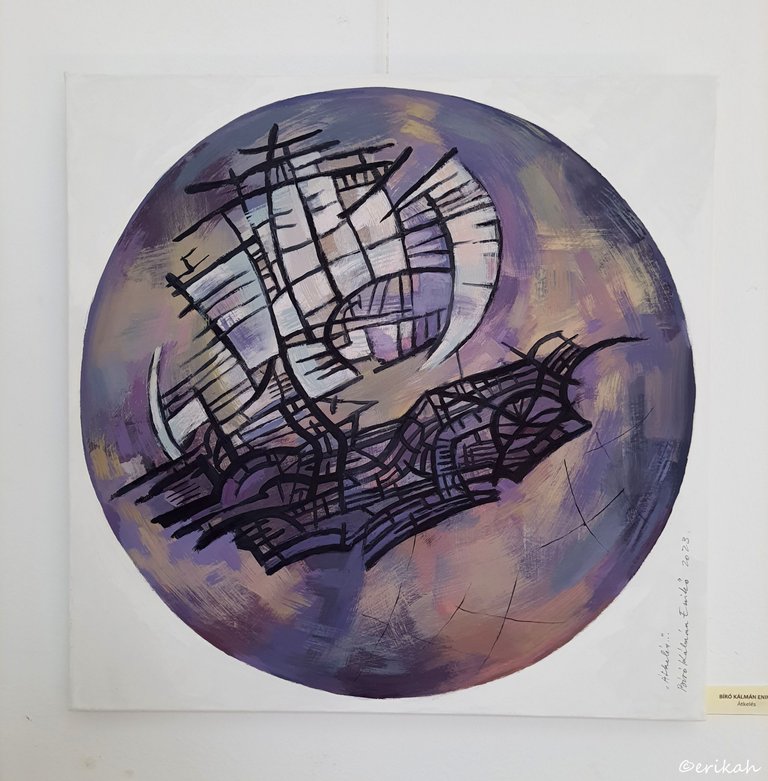 Enikő Bíró Kálmán - Crossing
Maybe lack of adequate light makes this painting look round, but it's not. It's a square canvas but has a circle inside with a painting that makes it look round. What do you see here? I see a sailing boat.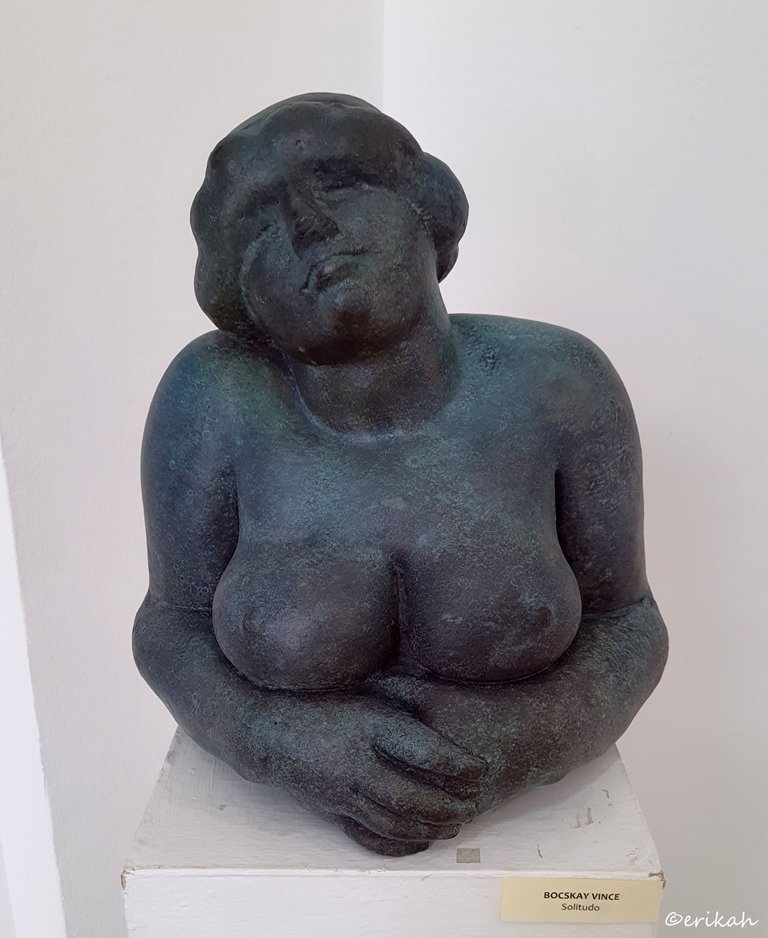 Vince Bocskay - Solitudo
I don't know the sculptor, I think this was the first time I saw his artworks, but I love them all. He's a very talented artist in my eye.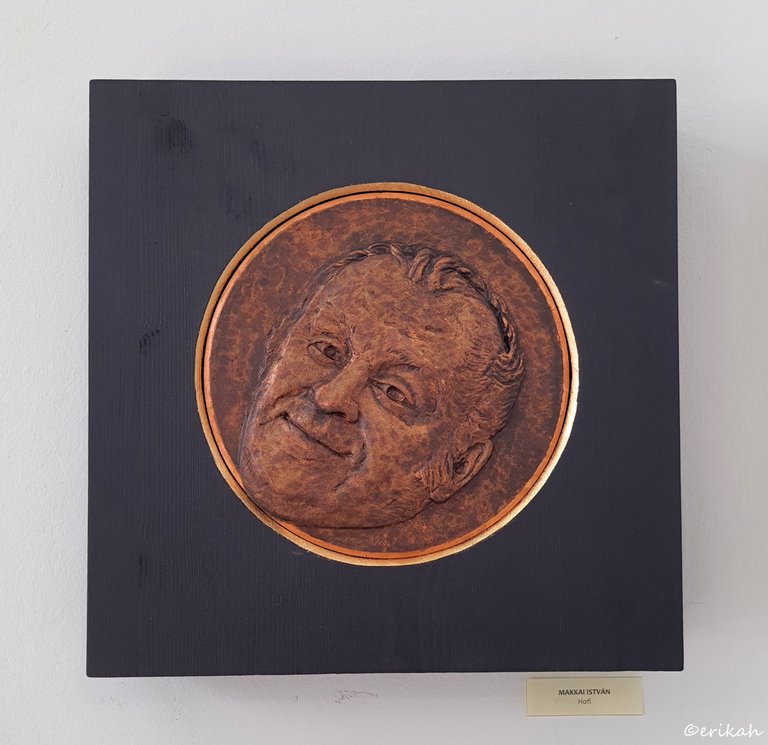 István Makai - Hofi
Hofi's portrait was a big surprise to me as I was not expecting to see him at an exhibition, but I can assure you, the portrait looks like him.
Géza Hofi (born Géza Hoffmann, 2 July 1936 in Budapest; died 10 April 2002 in Budapest) was a Hungarian actor and comedian. He is possibly the most popular Hungarian parodist of all time, who has had a strong influence on Hungarian cabaret. source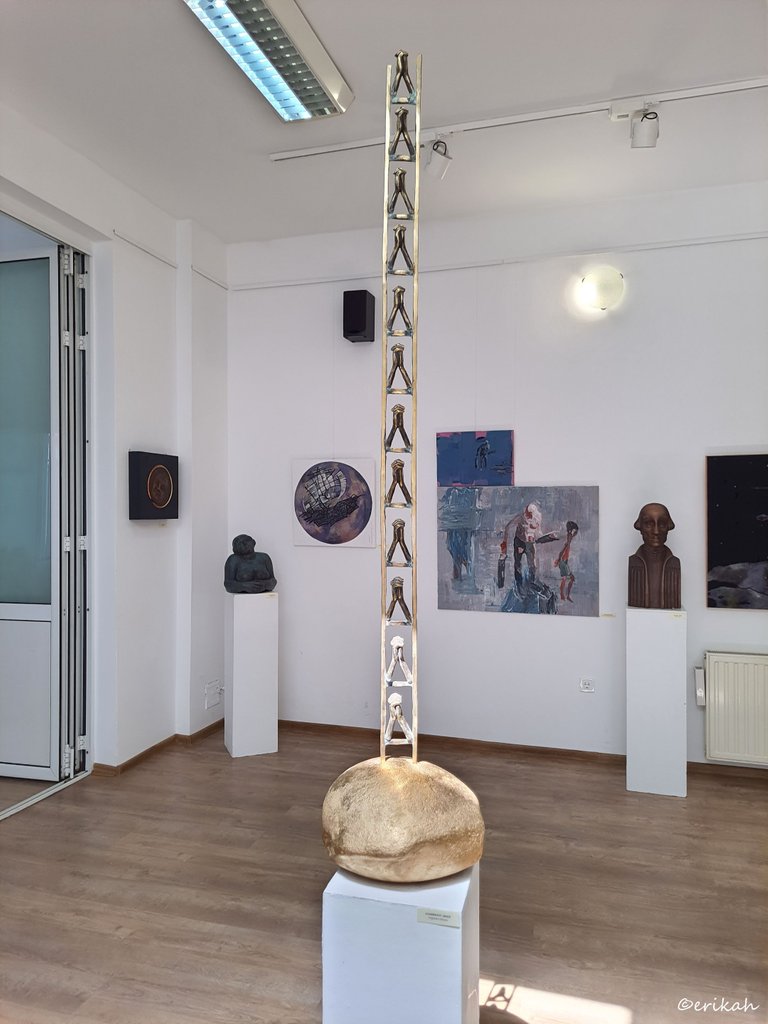 János Gyarmathy - Endless Supplicant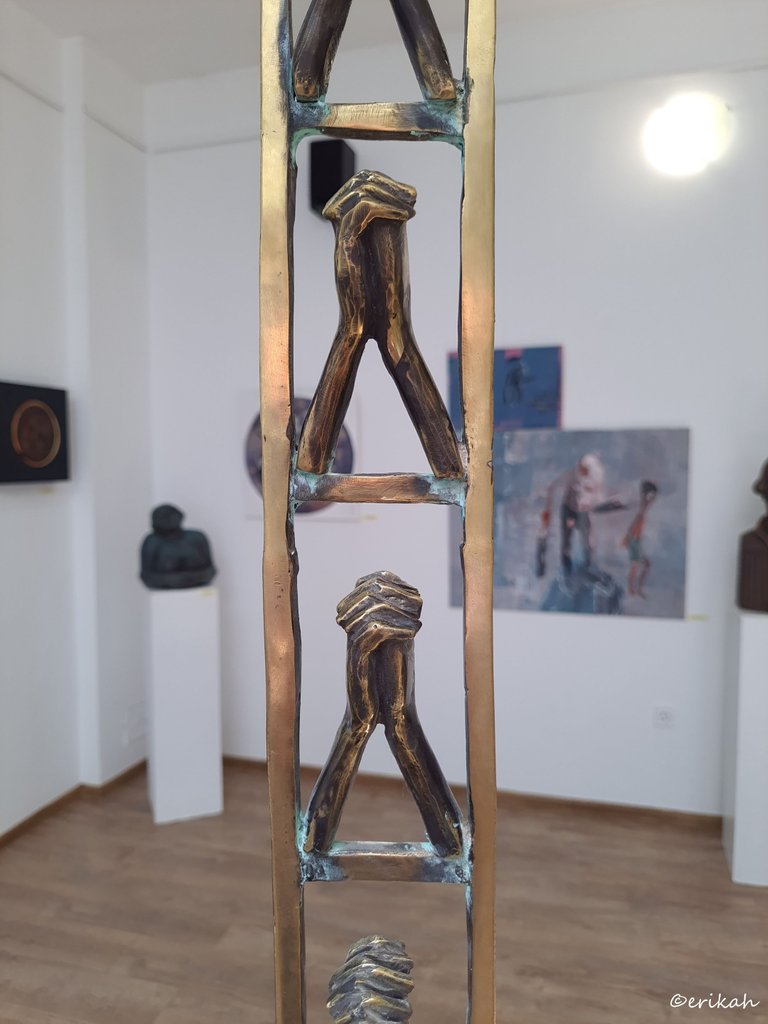 I took a close-up photo as I didn't know if the details on the other photo are visible, or not. So that long column is made of praying hands.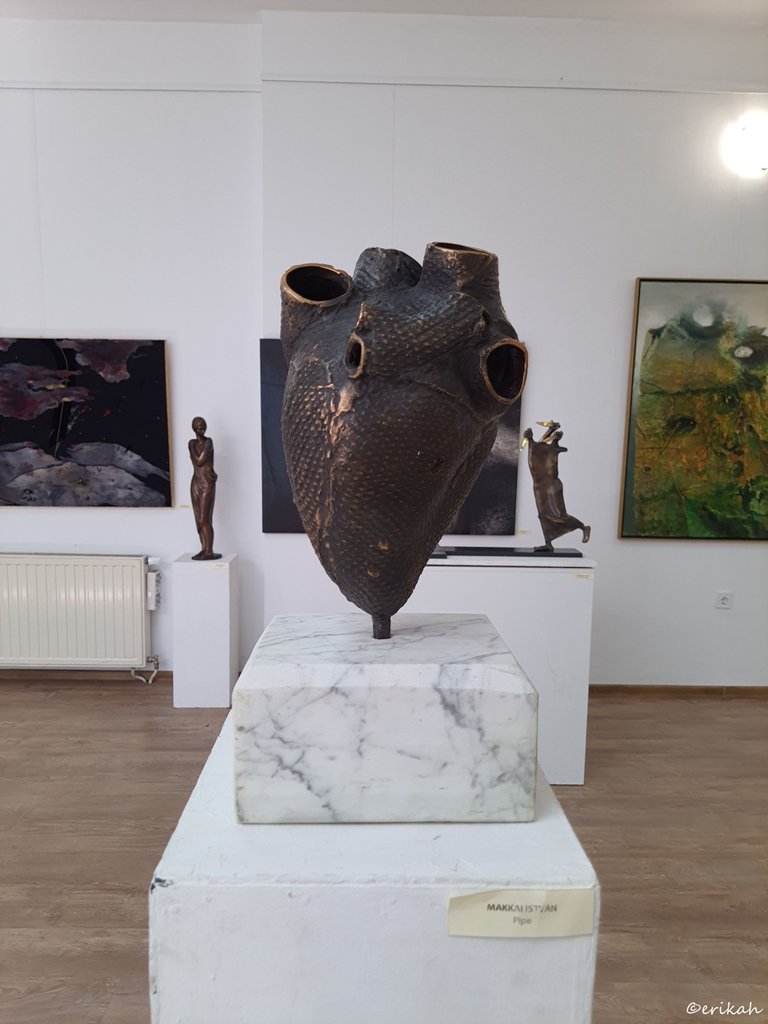 István Makai - Little Goose (Pipe)
This sculpture has a long story. It's not the first time I saw it. The first time I saw it, was last in November or December last year. I remember I was heading to the art gallery and when I was about to enter, got a call from my brother, letting me know that my godfather had a heart attack. Such a news is always a shock. I didn't know what to do, so I took some time to get myself together and then visited the gallery. There was where I saw this heart.
This time I had a chat with the lady at the gallery, who told me the story of this heart. The artist wanted to buy a goose and could not find any. He needed the goose for this artwork and finally, after a lot of searching, he managed to get one. He used the skin of the goose to shape the heart. If you look at the texture of the heart, you see it has the texture of a goose skin. It was interesting.

If you're a newbie, you may want to check out these guides:

---
---