Art Exhibition In The Basement
The title may sound funny as exhibitions usually are held in exhibition halls, one fancier than the other. In this case, the exhibition was really held in the basement of the museum, which was once a Franciscan monastery. That was its initial purpose.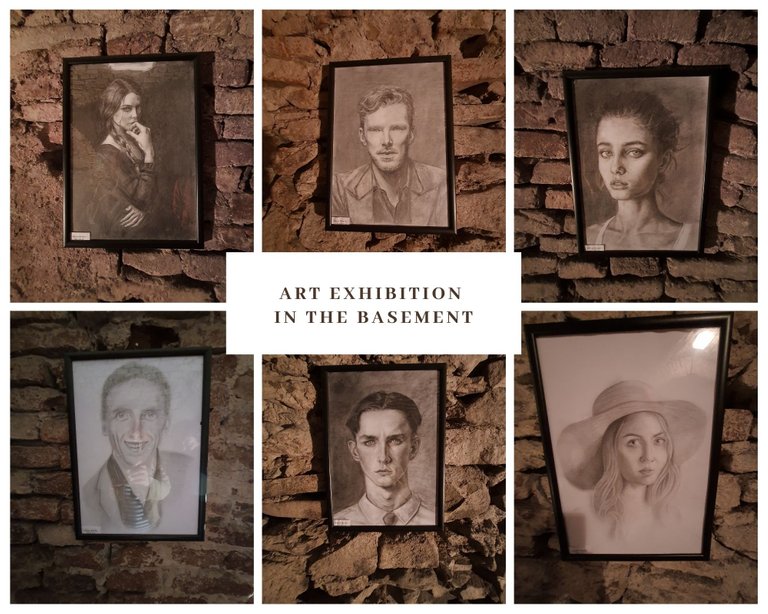 The museum can be found at Mihai Viteazu street no. 46 in Medias and it worth visiting because it has a rich offer, from folk costumes to ancient discoveries.
This exhibition was a very important one for two reasons. The basement of the museum is not open for the public, it was open for one day during the night of the museums, so it was a unique occasion to visit it. The other reason was the uniqueness of the exhibition as it's not everyday that you see artworks in the basement.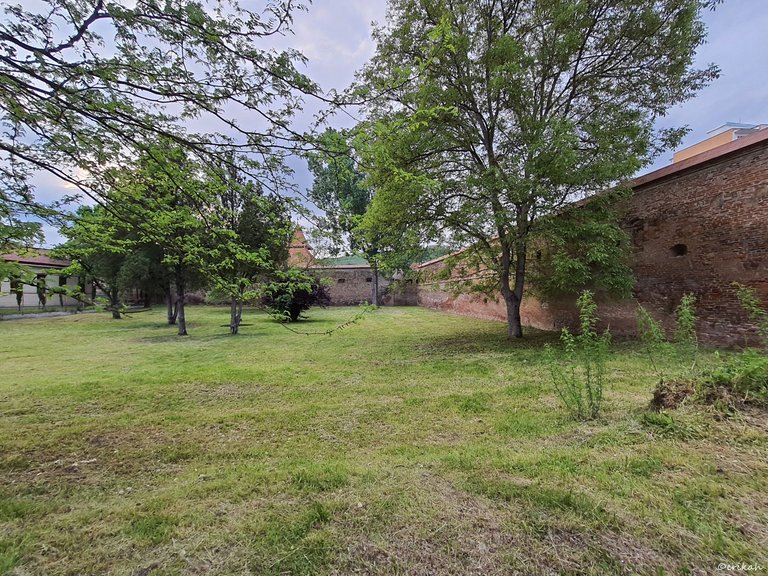 The old monastery is surrounded by a brick wall, as a defense mechanism.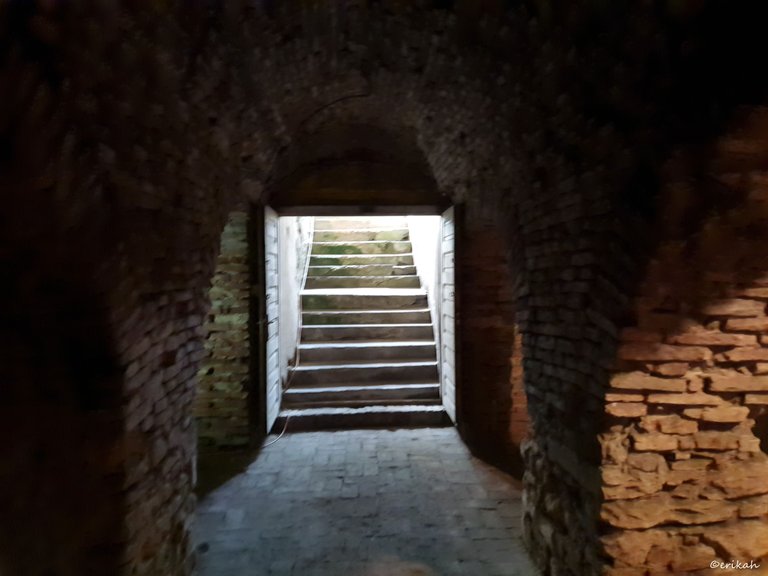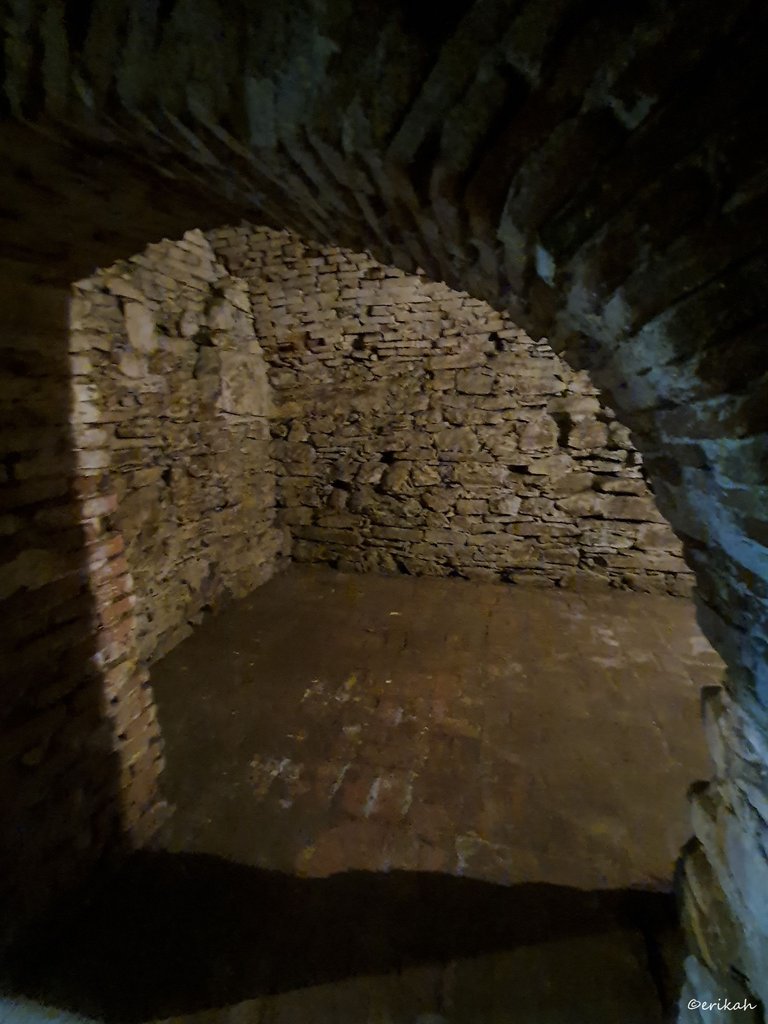 Being a medieval construction, this is how the basement looks like. Built of bricks and not exactly for exhibitions. I was wondering what the Franciscans would say if they would know their place is used for exhibitions :)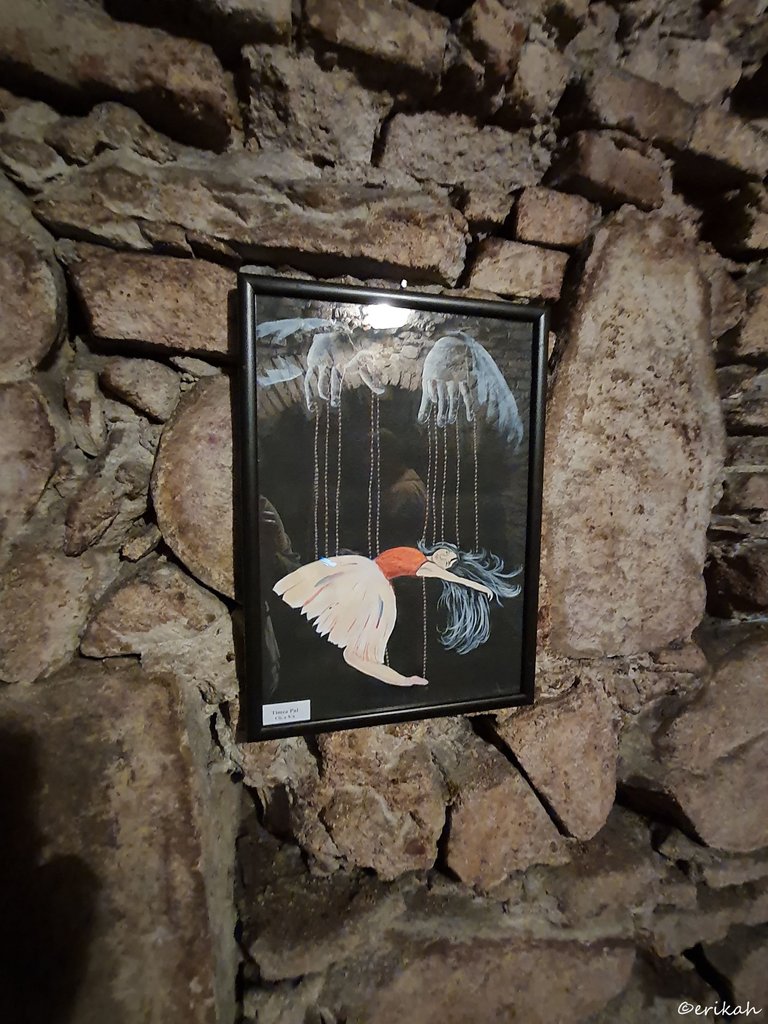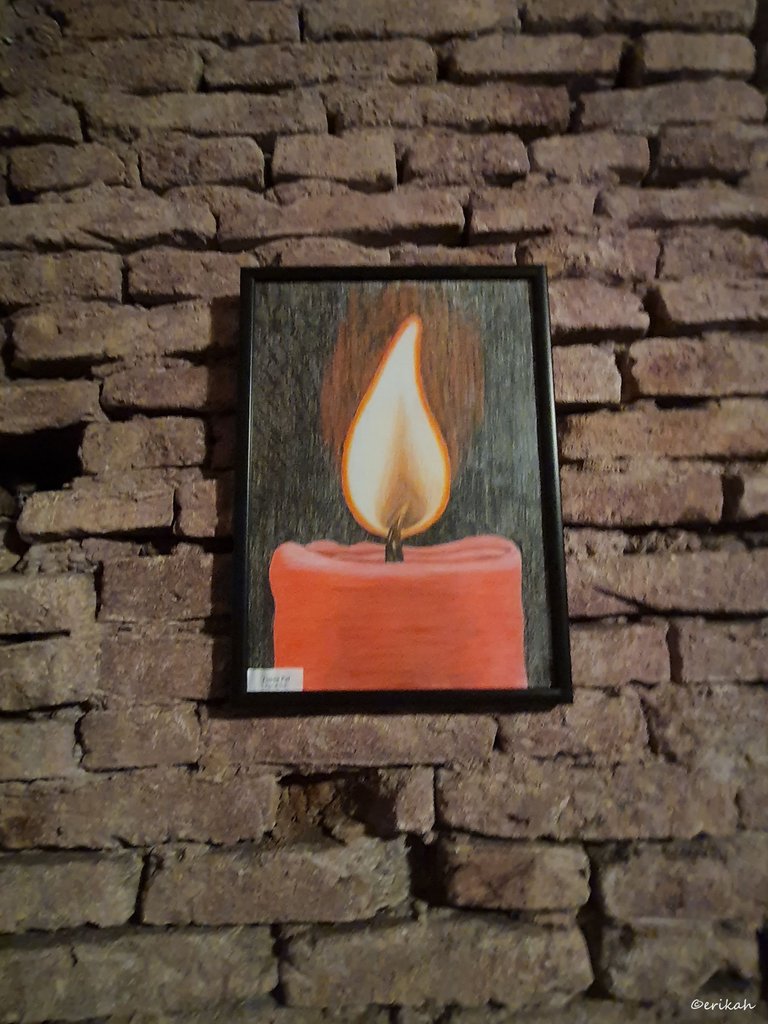 There were artworks on display from several artists, some were photos, others were drawings and paintings.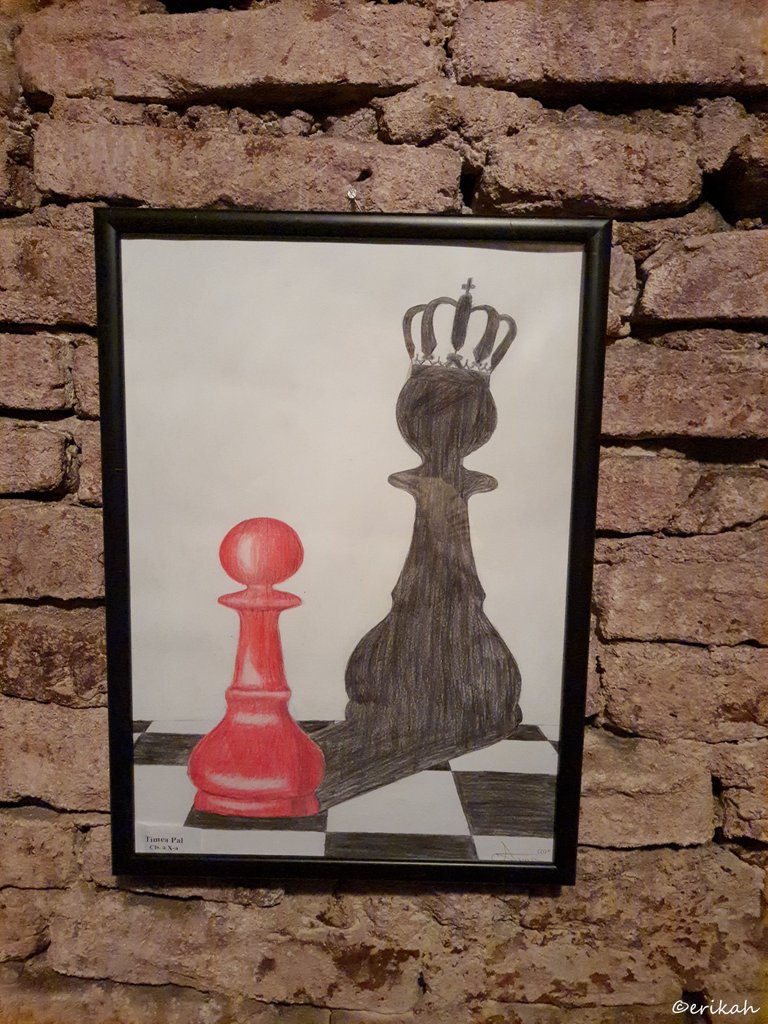 And all the artists were high school students.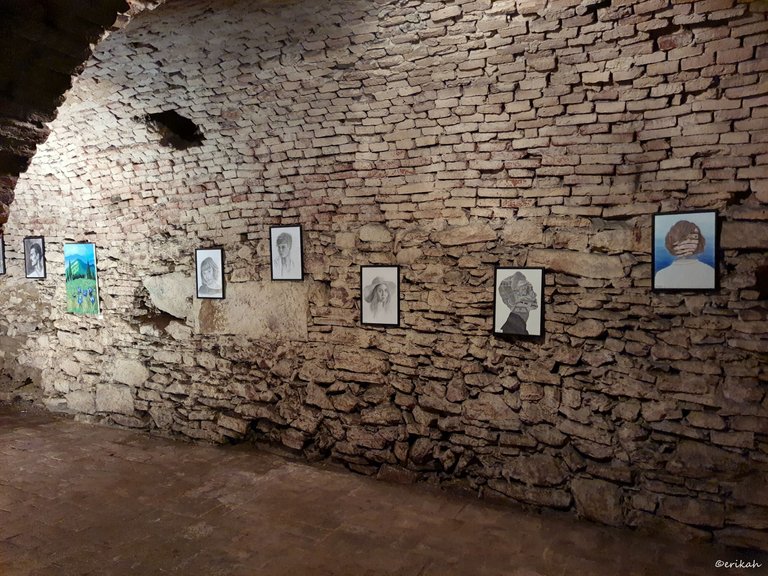 It's not a secret that I have a thing for bricks, so for me seeing a wall like that on the photo above was a joy.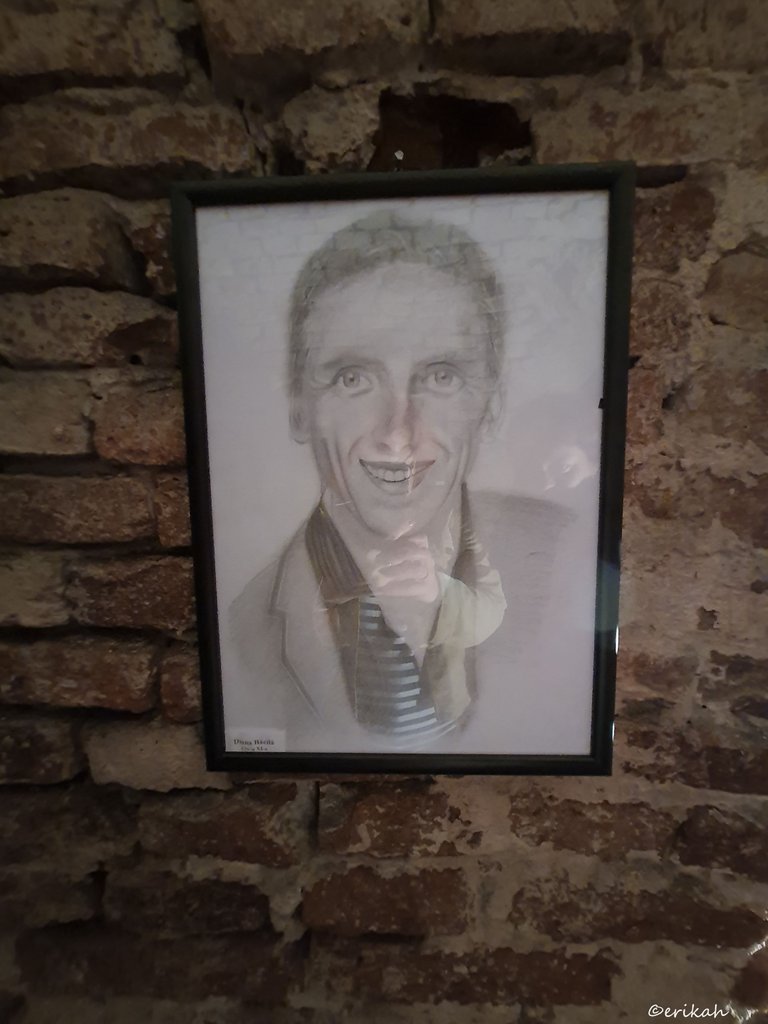 And this is where the fun began. There was a card on each artwork, with the name of the artist and the class he was in and that's all. There was no information about the artworks, at all, so I was playing "guess who it is", but basically I was conversing with myself. This guy to me looked like Damian Lewis, but who know, maybe I was seeing what I wanted to see.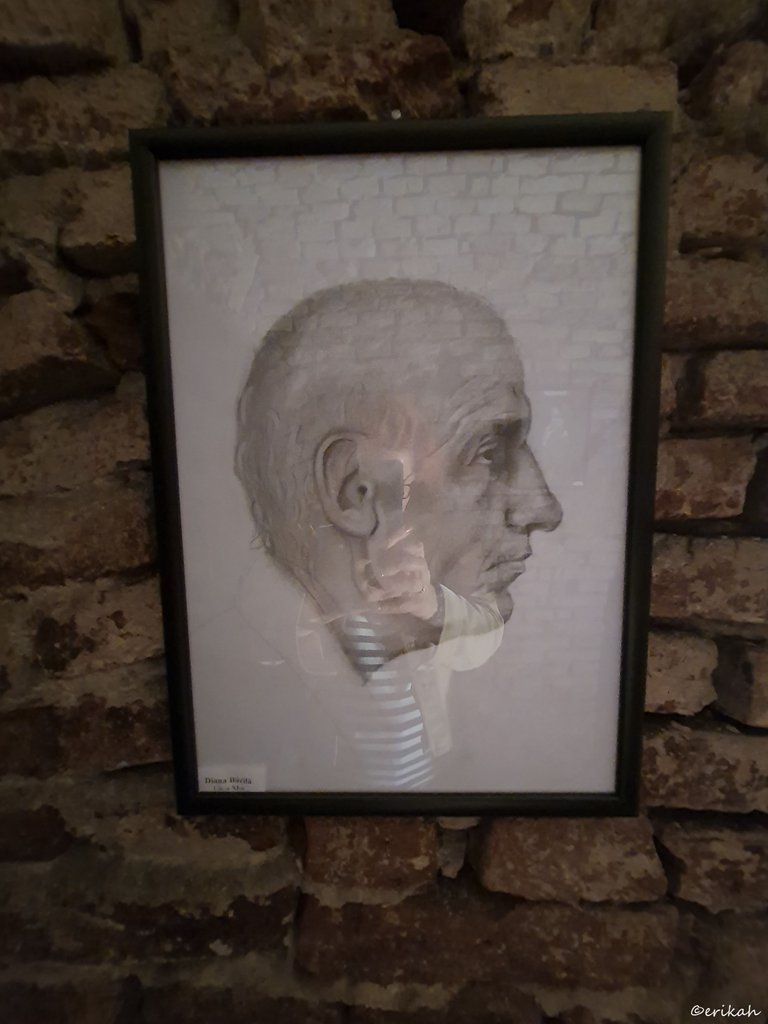 Taking a good photo was not an easy task as most of the artworks were under a glass top, so avoiding reflection was a real art.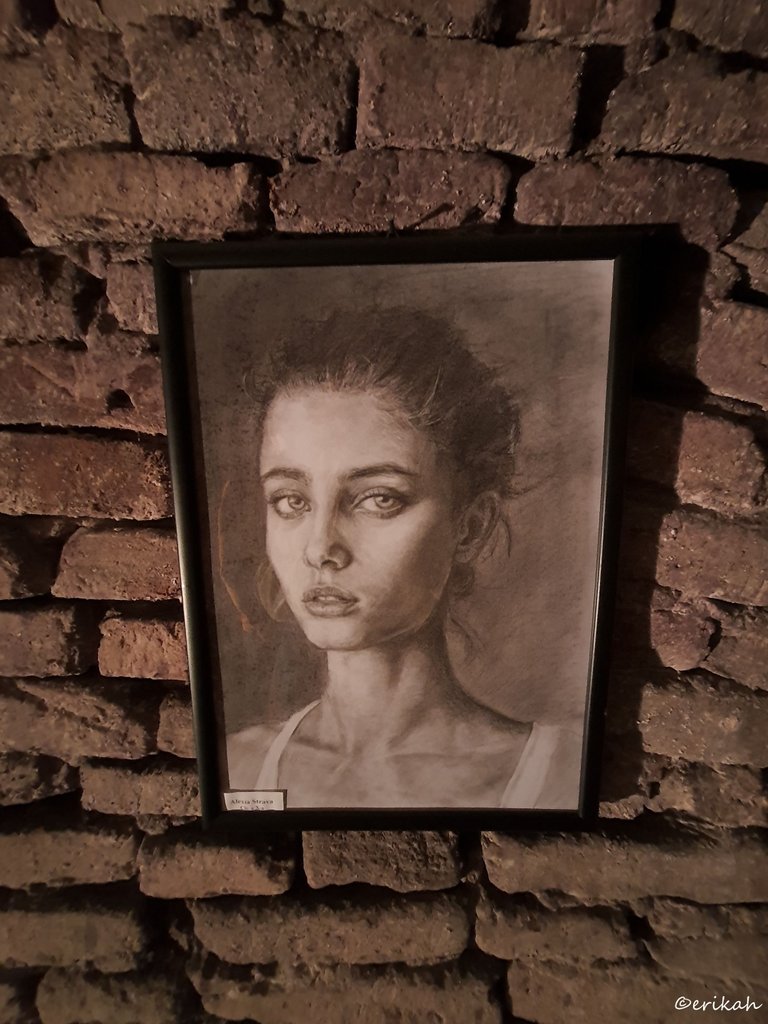 Who is this? Do you recognize her? Is she someone famous?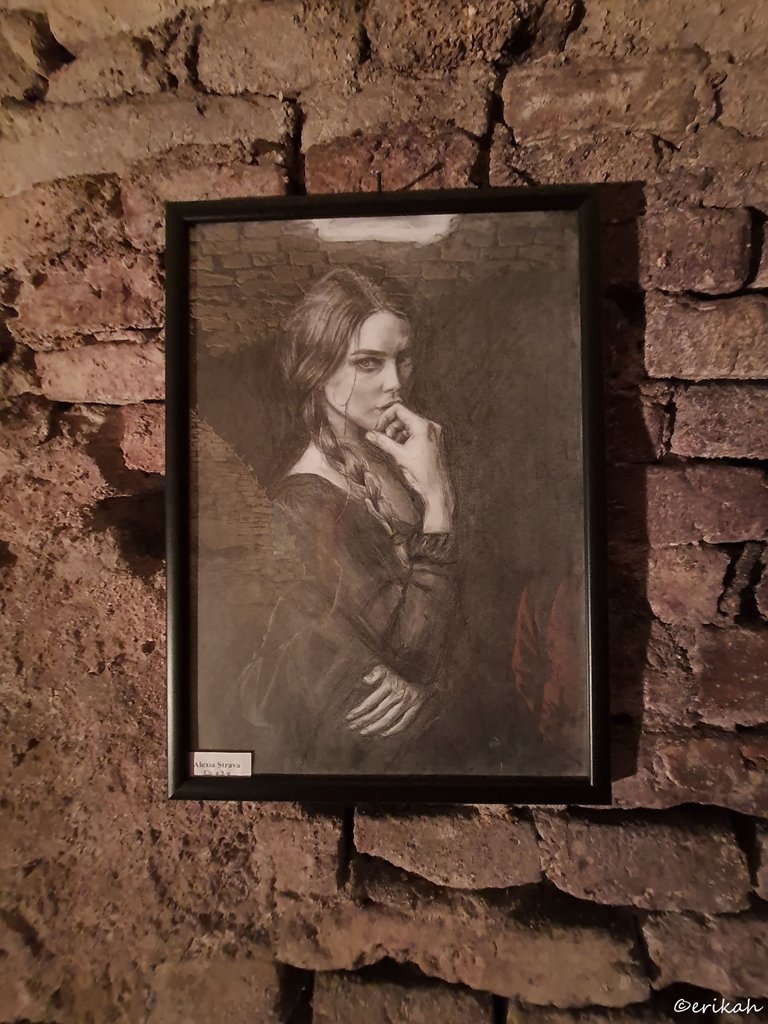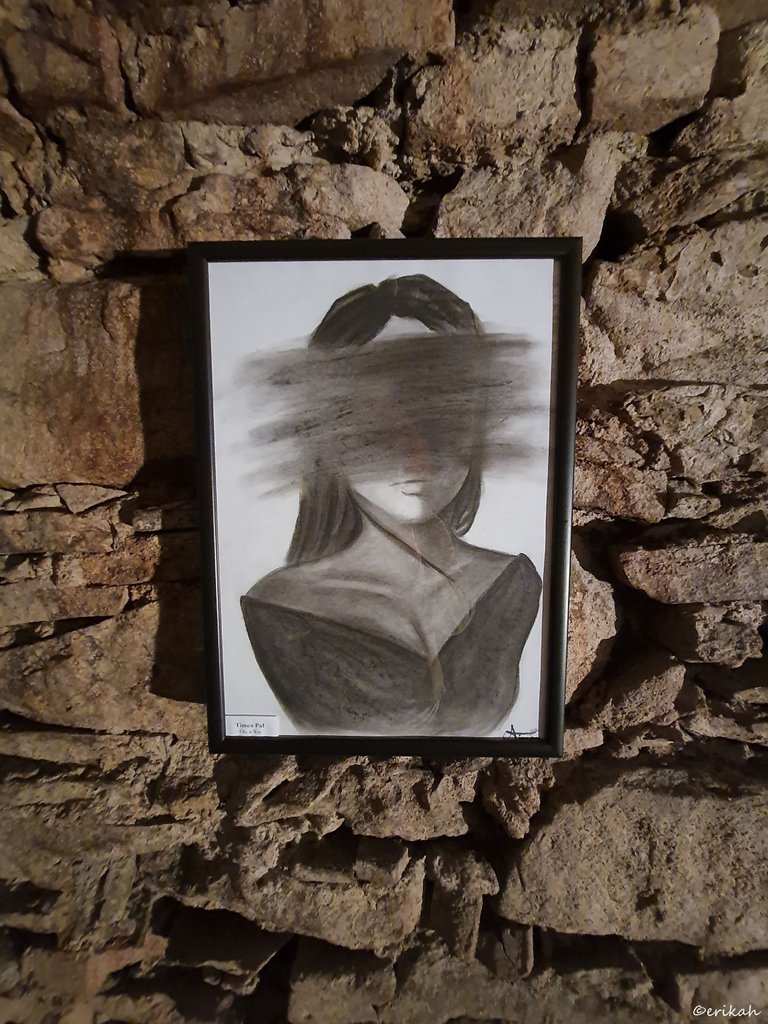 No face, no arms.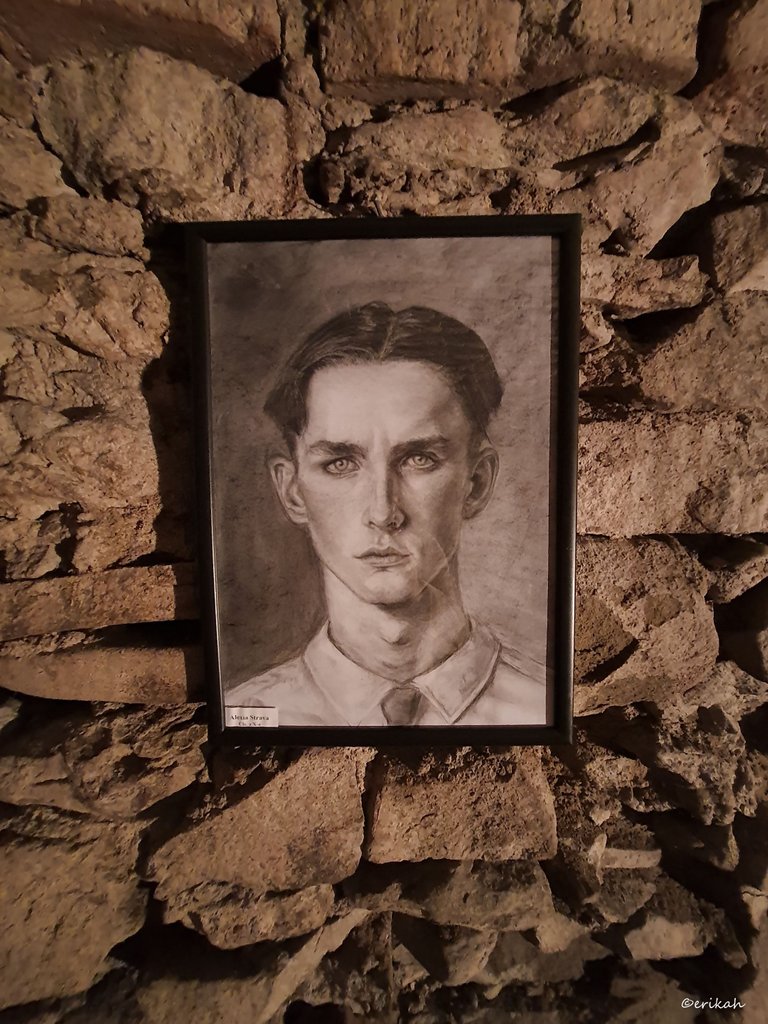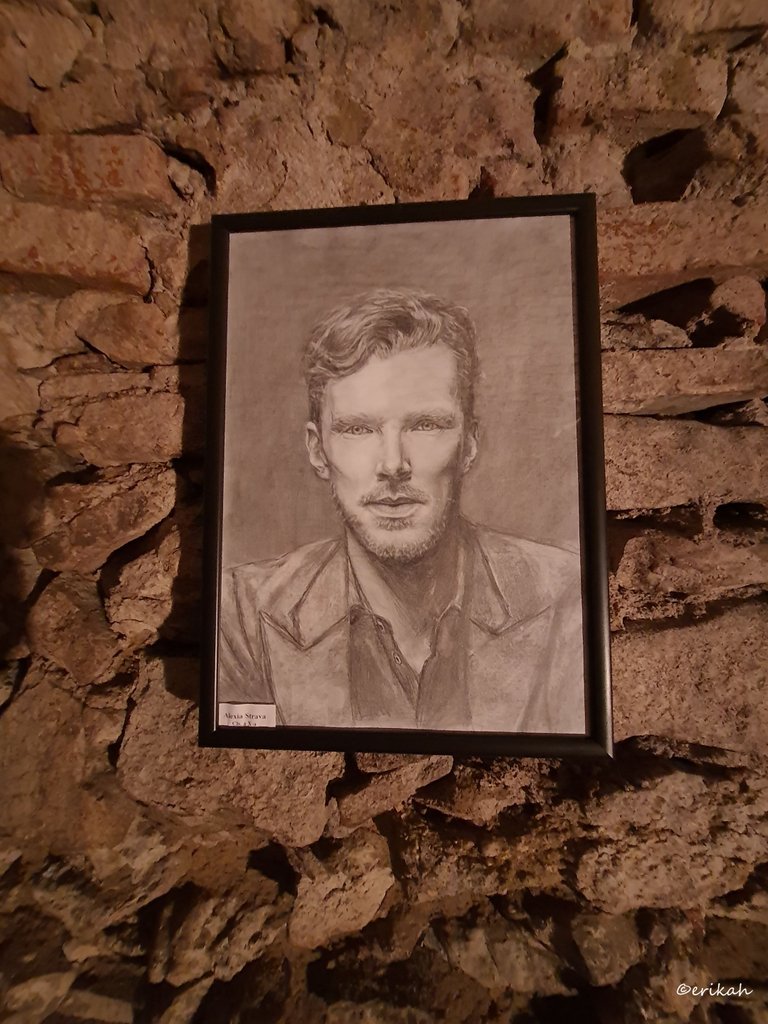 This guy looks to me like Benedict Cumberbatch, but then again, who knows, right?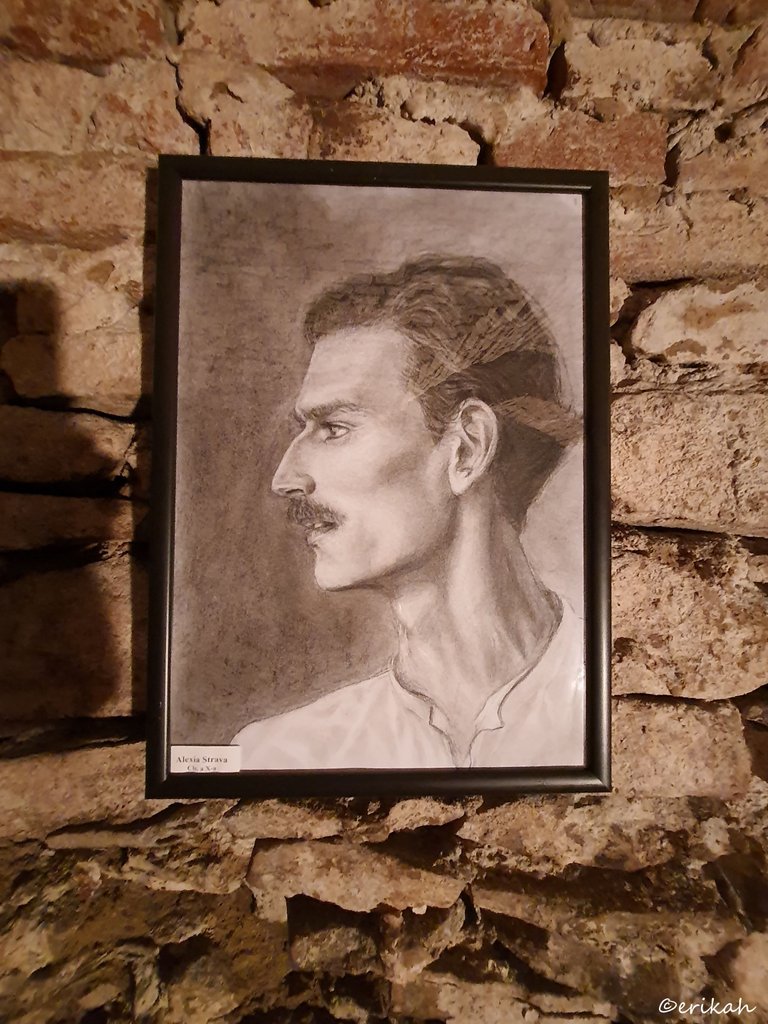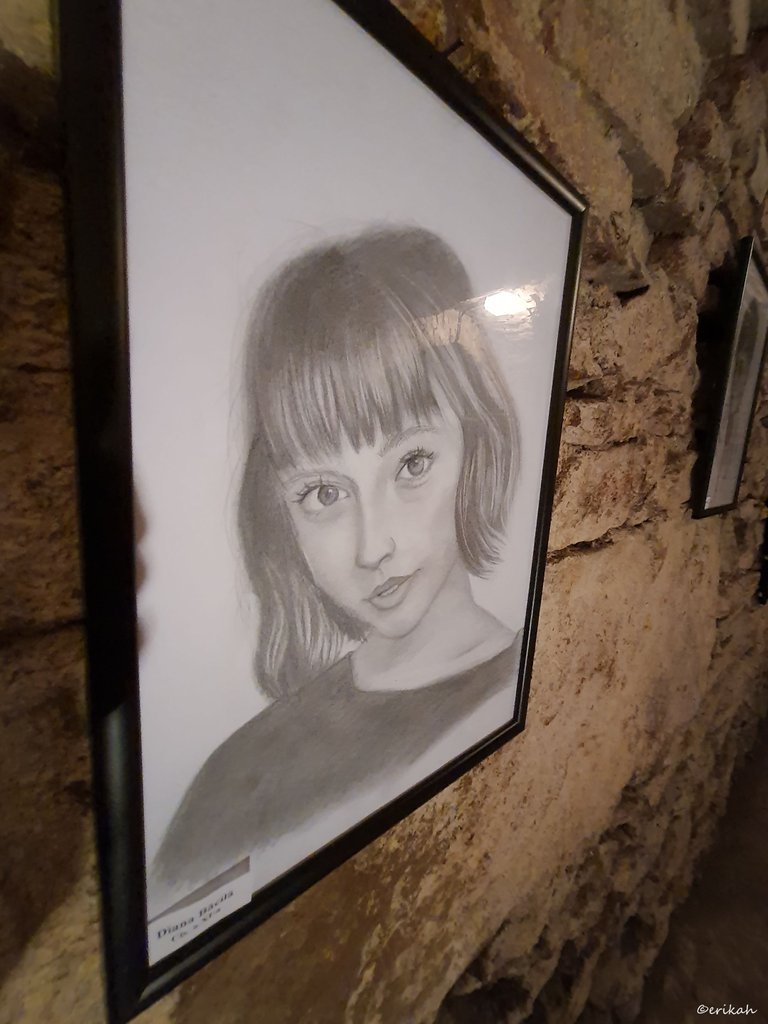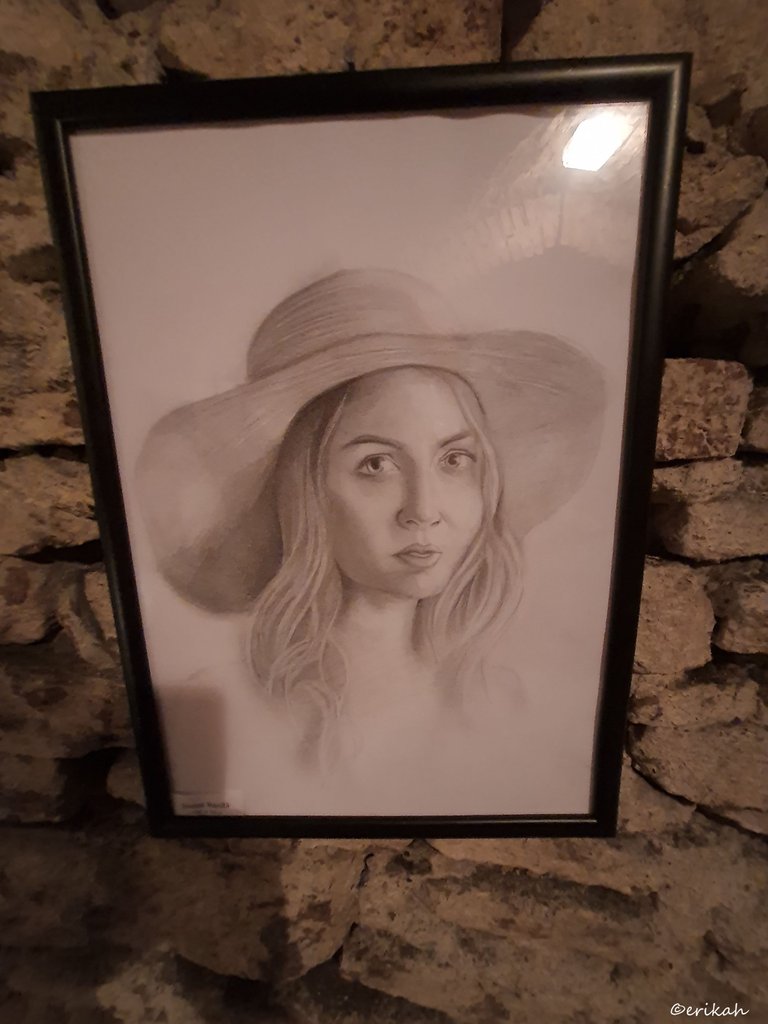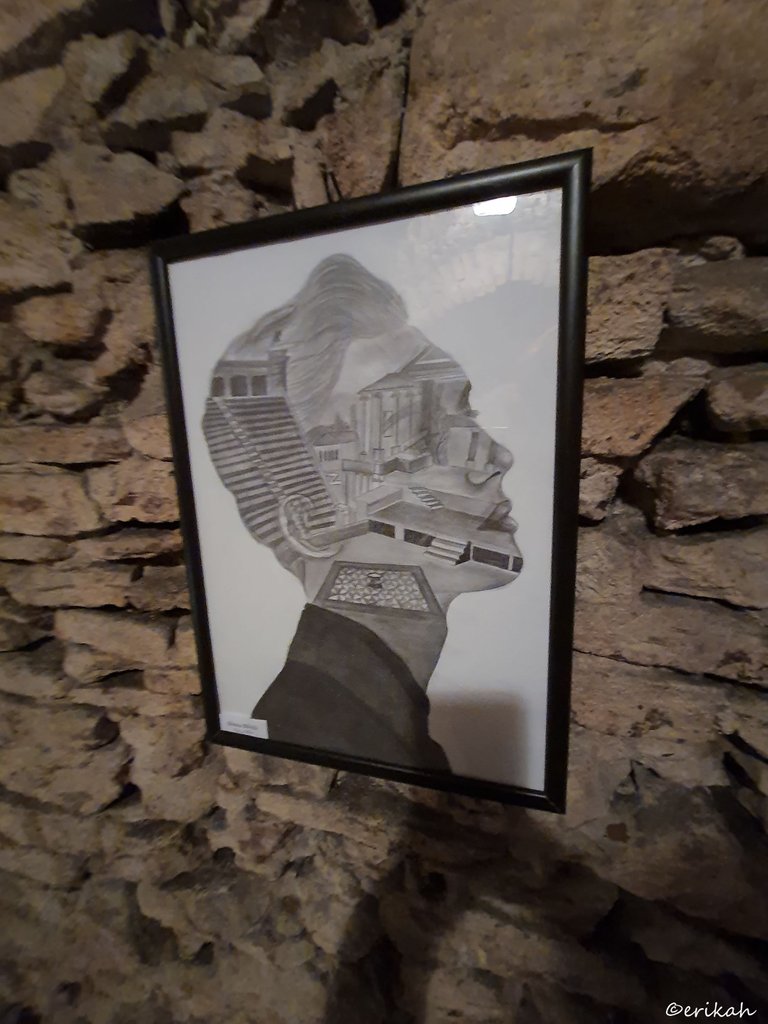 This was a really interesting one. I liked the idea.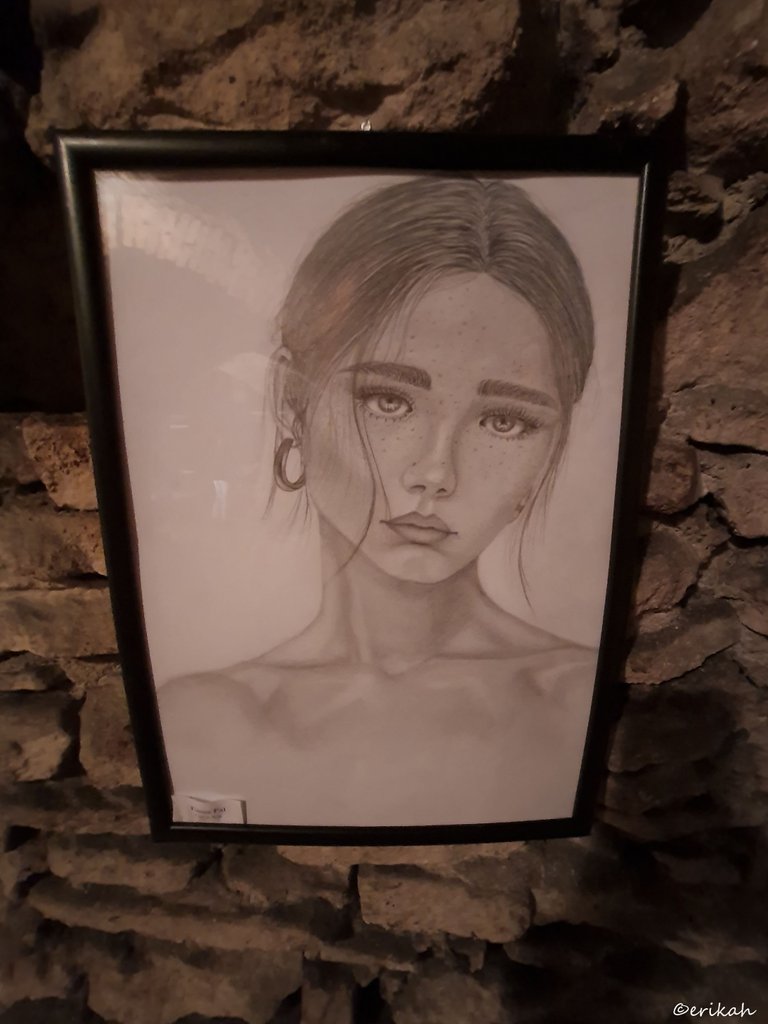 These artists were most likely from the local art school and I loved all the artworks as I admire those who can do something I can't. I would love to be able to draw like that, but I can't because have no talent at all.
I consider myself really lucky because I was at the right place at the right time. This exhibition was open only for a few hours and the basement as well.
So, which one is your favorite artwork from here? Have you recognized anyone famous from the artworks?

---
---