Autumn & The Weirdos
Before you jump to conclusions, I'm not going to write about "These Weirdos". Others are the weirdos this time, but more about that later.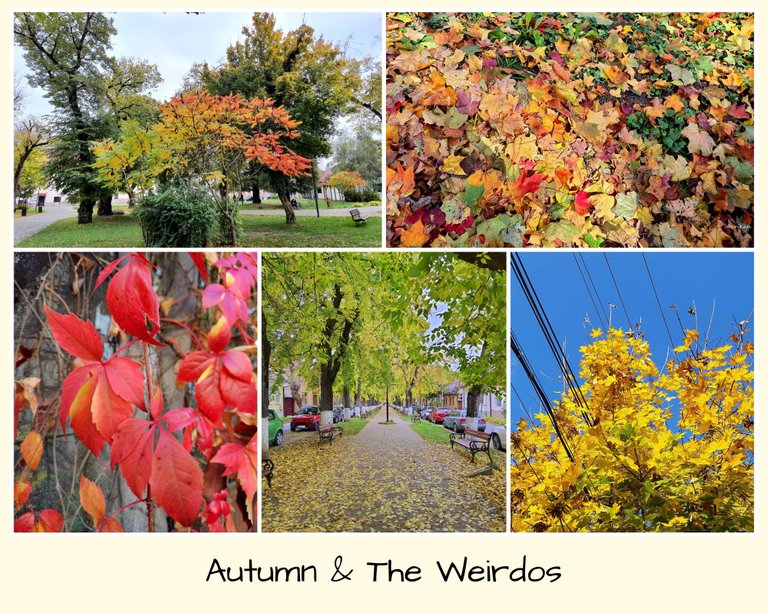 Today I'm going to write about the beauty of autumn as the weather is still good, so I can still enjoy taking some photos of hat's left of the beauty of nature.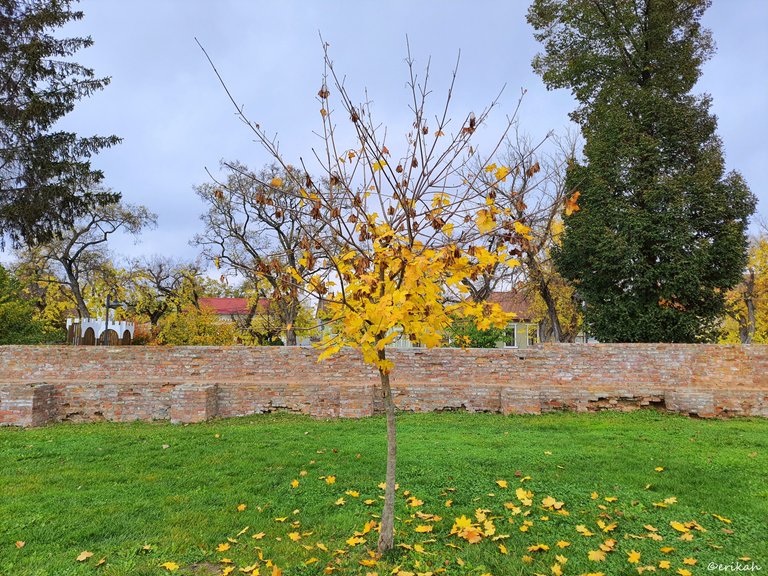 This is the scene you can see these days. This is autumn on a good, sunny day and I love it. It's like nature preparing for the well deserved break.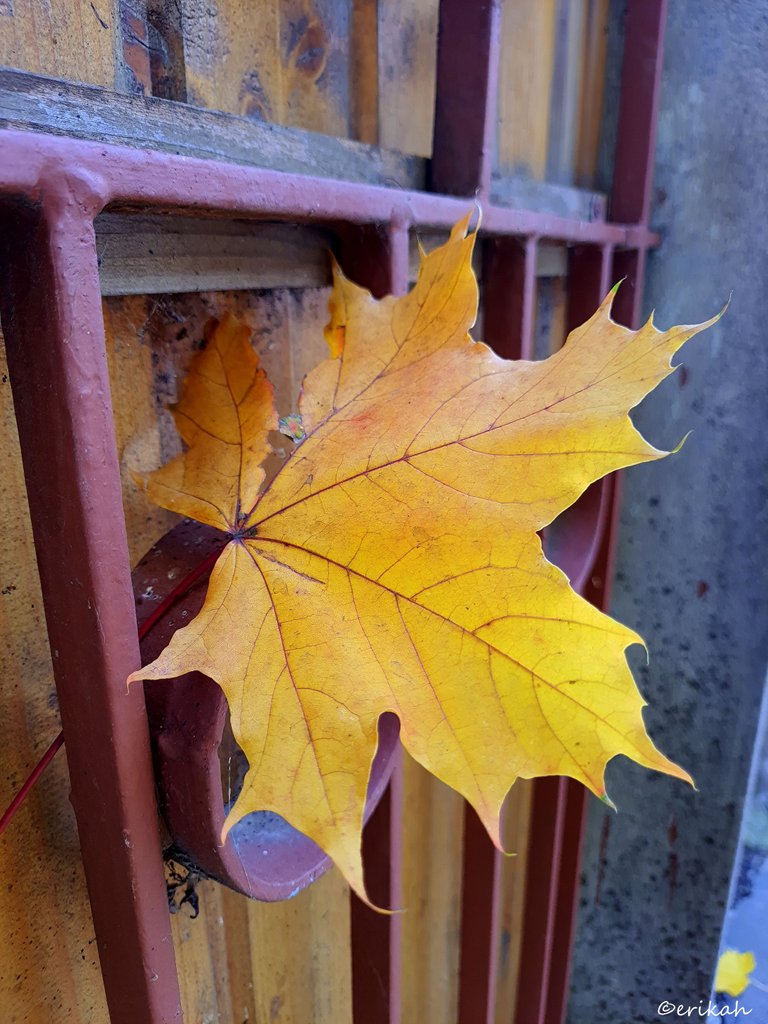 Leaves are falling all over, sometimes you can find them stuck in strange places, like this gate.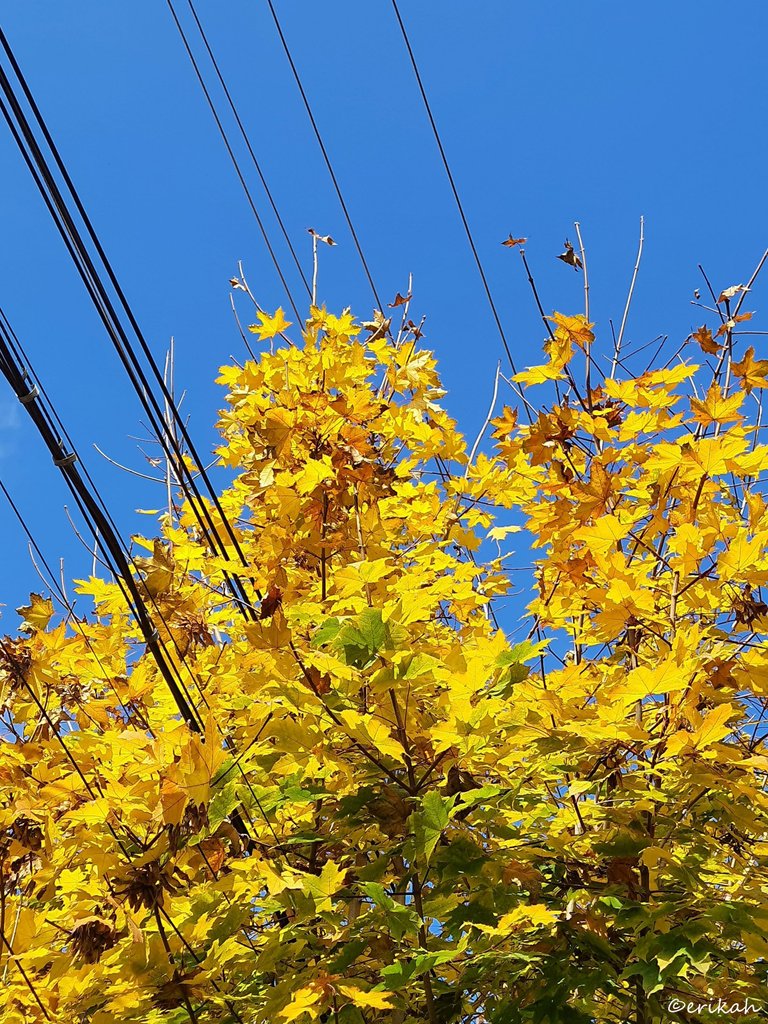 When the sky is clear, you can get some nice colors, like in this photo. Yellow, green against the blue sky.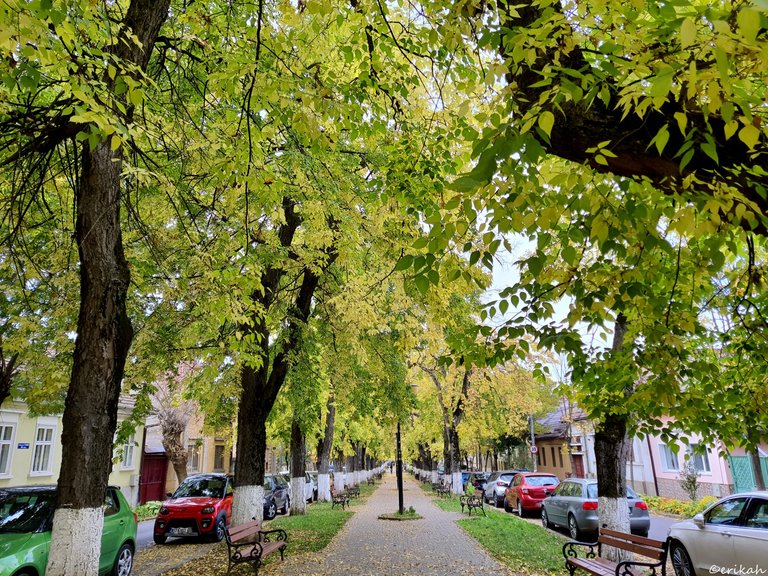 I've been watching the trees of this nice walkway turn yellow.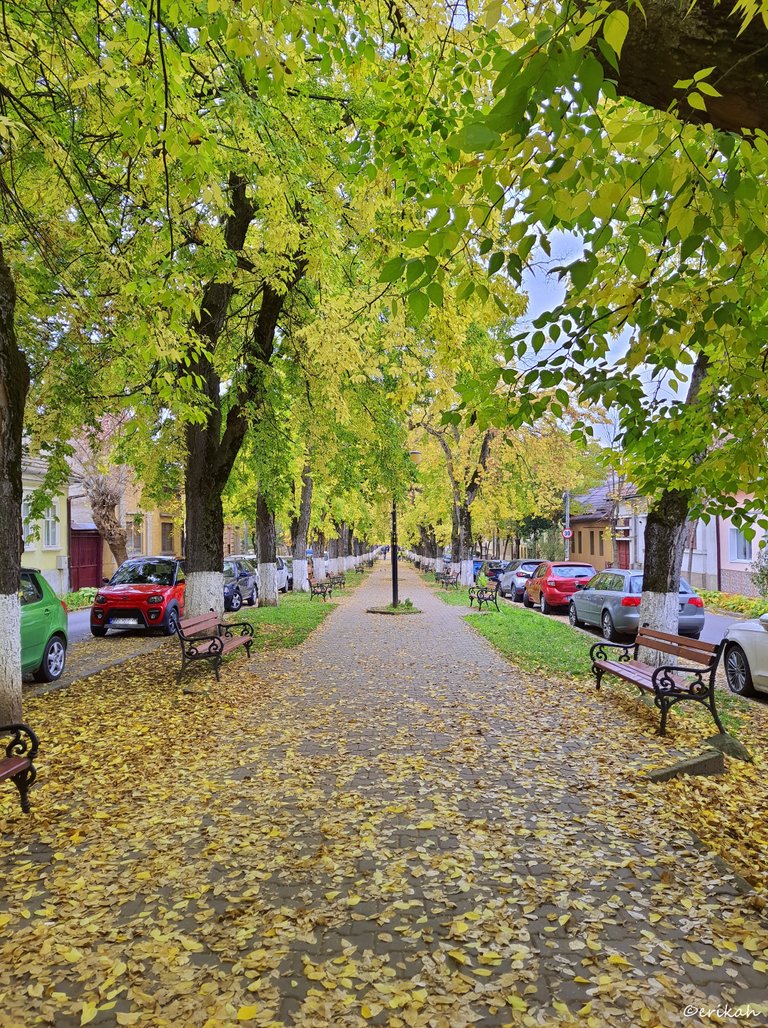 Spending time there is a pure joy.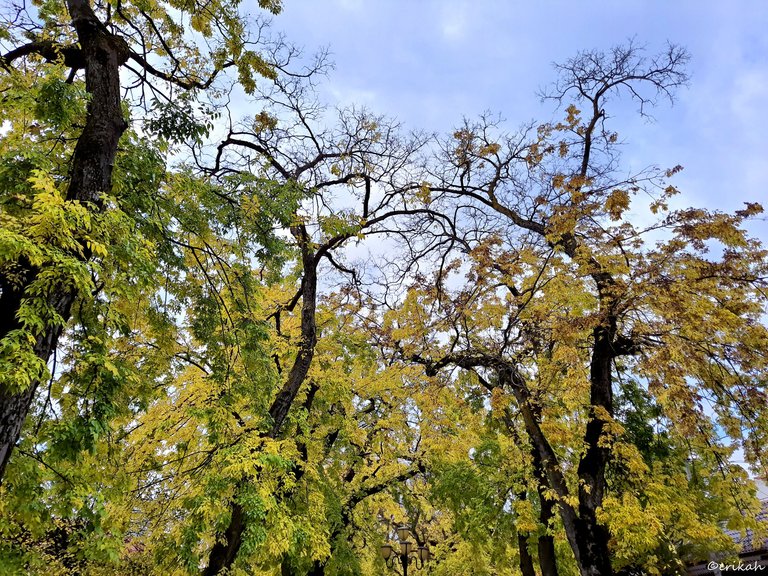 Right now these leaves are green and yellow, pretty soon all the leaves will be yellow, then comes the sad part, when there will be no leaves. That's the time when I can photograph the branches, that grow in every direction.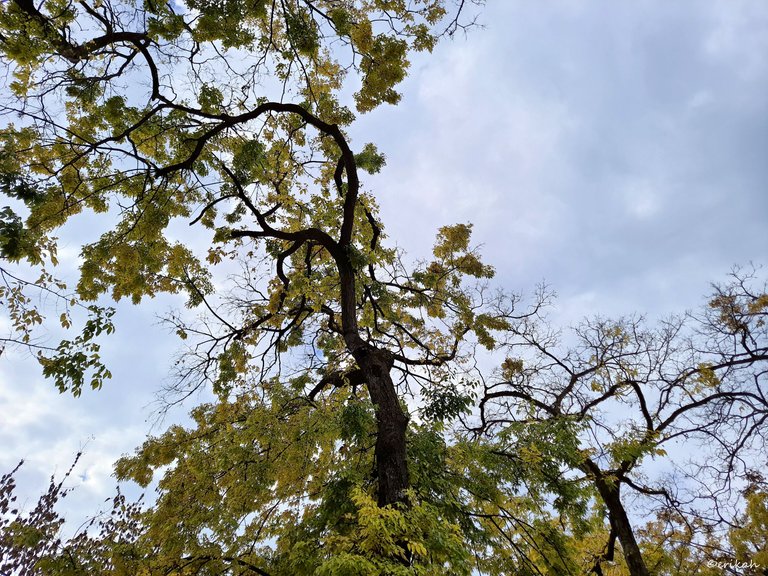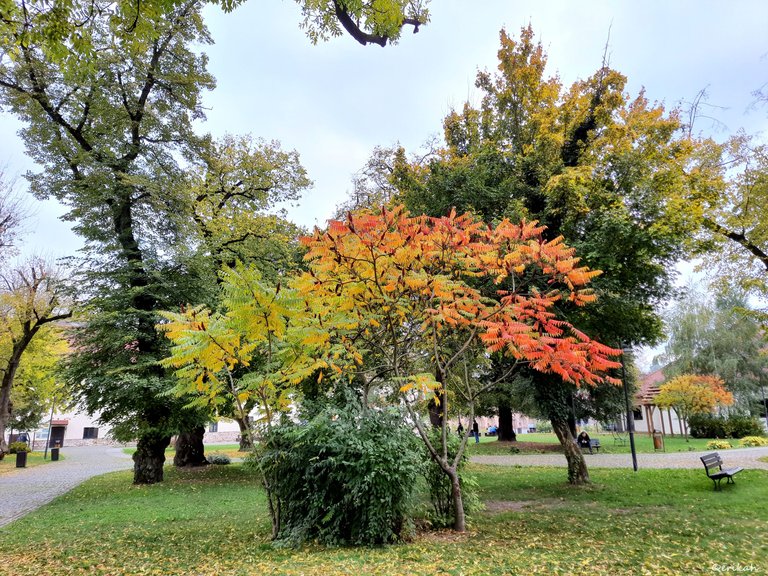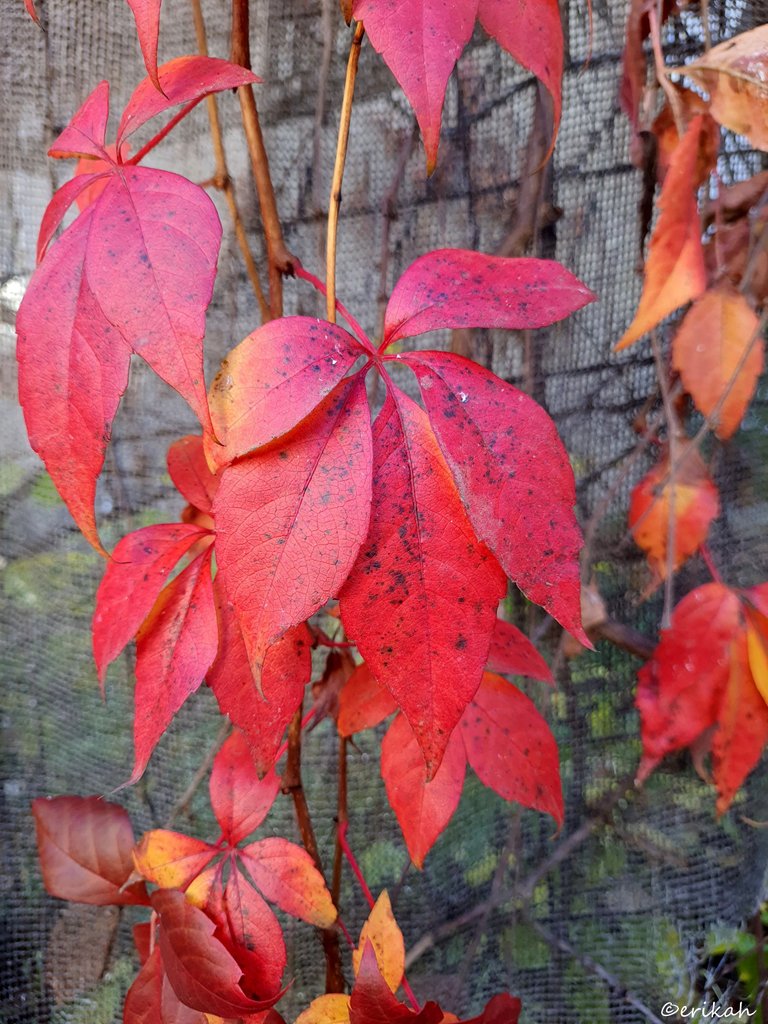 Today I stopped at a fence that had some lovely leaves and was trying to take some photos. Cars were passing by as it was near the road but I was focusing on the task in hand. As I wasn't alone, the person I was with told me that drivers were looking at me, trying to figure out what I was doing.
Yes, I was the weirdo today (and every single day I guess) because I stopped and tried to take some photos. People these days are so preoccupied of everything that they can't hear or see. I used to be one of them, walking blind and always thinking of how to solve things. Then I registered to Hive, that changed my life.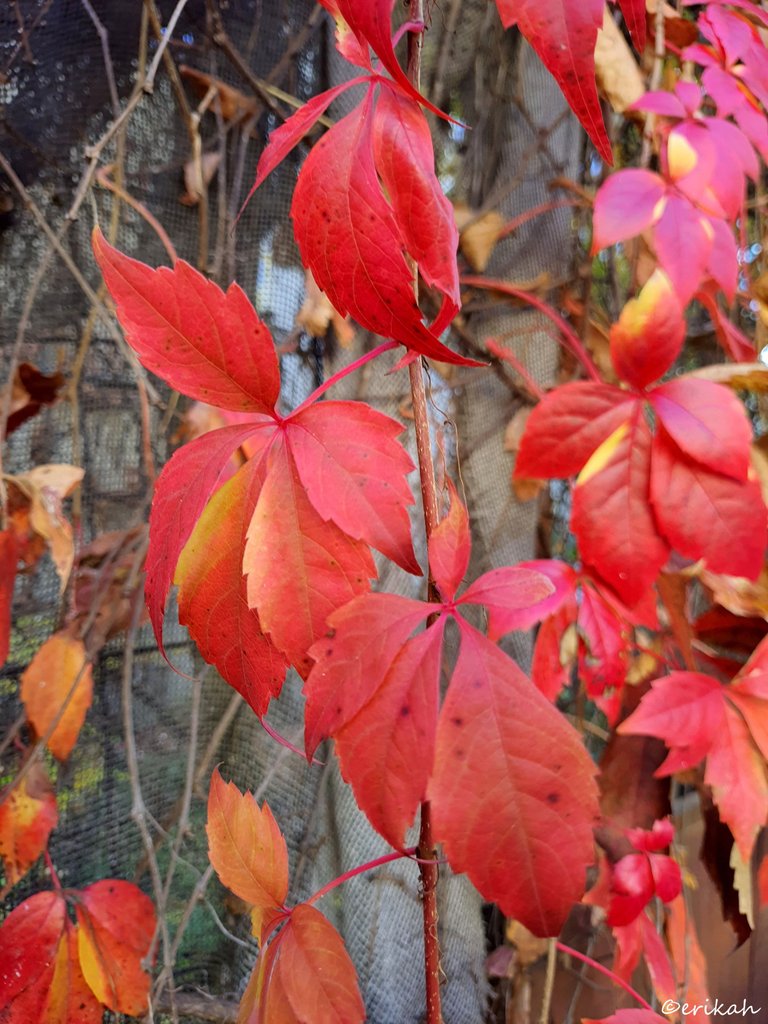 There are so many good photographers on the platform, that's no shortage of them. You can learn a lot just by browsing through the current posts. Er have professional photographers with adequate gear and there are those (like me) shooting with their mobile phone. This is perfectly fine as nowadays mobile phone cameras are of decent quality, so if you know how to navigate through settings, you can work miracles.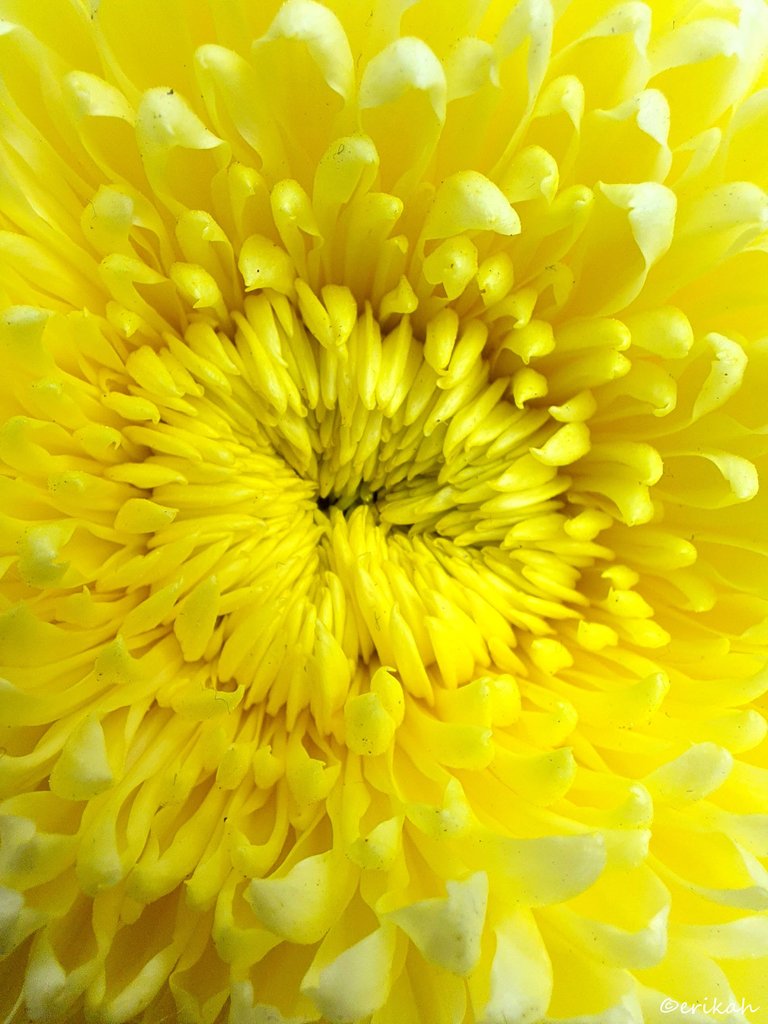 The huge advantage of Hive is that you can post whatever you want. You can choose the topic of your photographs, let your imagination free and post what you want. I remember how many good photographers I met and how many new things I've been able to learn from them and I'm still learning as learning is for life.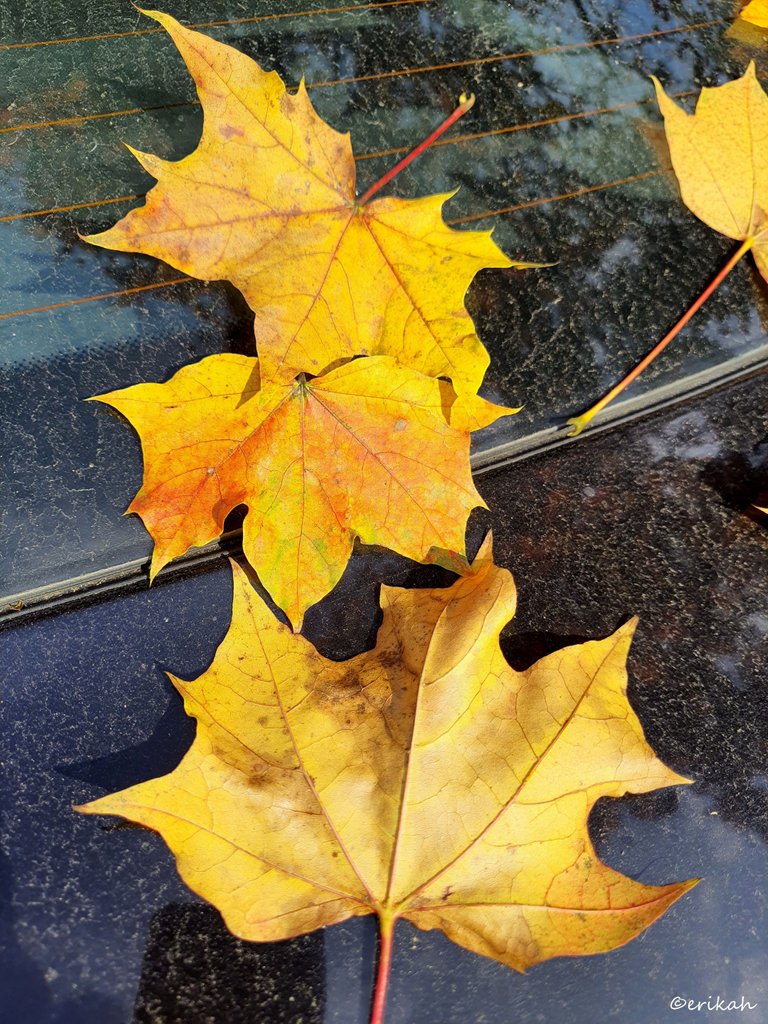 These leaves were on the window of a car. I like them but too bad the car was dirty.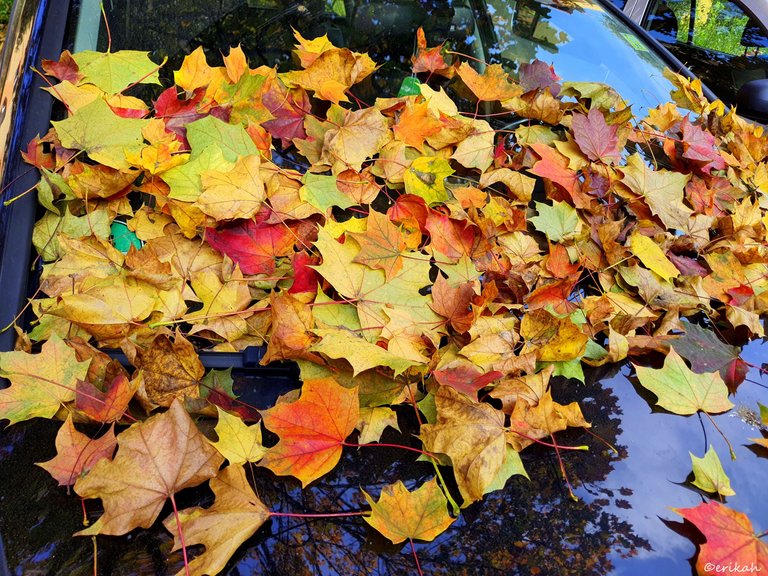 So am I the weirdo for taking photos of this beauty? Look at those colorful leaves. 😍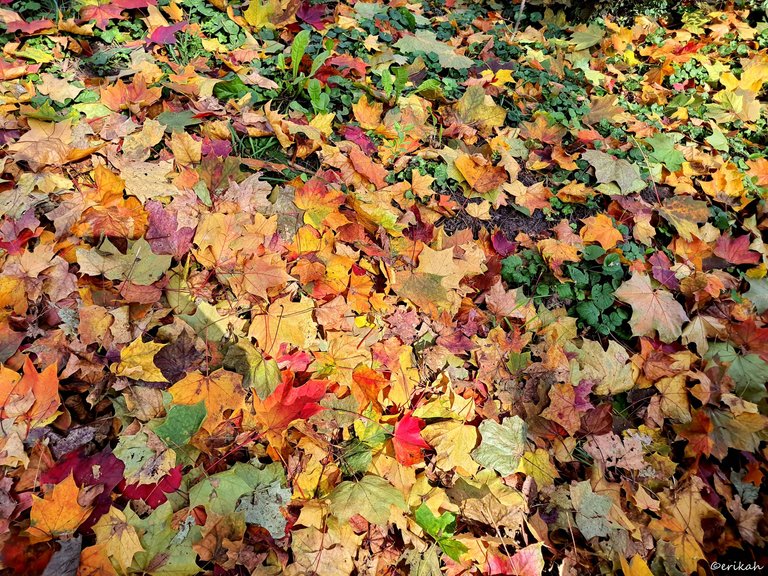 And this was on the ground. Like a colorful, autumn carpet.
Soooo, are you a weirdo too? And which one is your favorite?

If you're a newbie, you may want to check out these guides:

---
---