Autumn, Undoubtedly
This week I thought the cold is just temporary, we're getting a few chilly days, after which the warm weather can return. My mind still says T-shirt, when it comes to dressing up, but the weather says otherwise.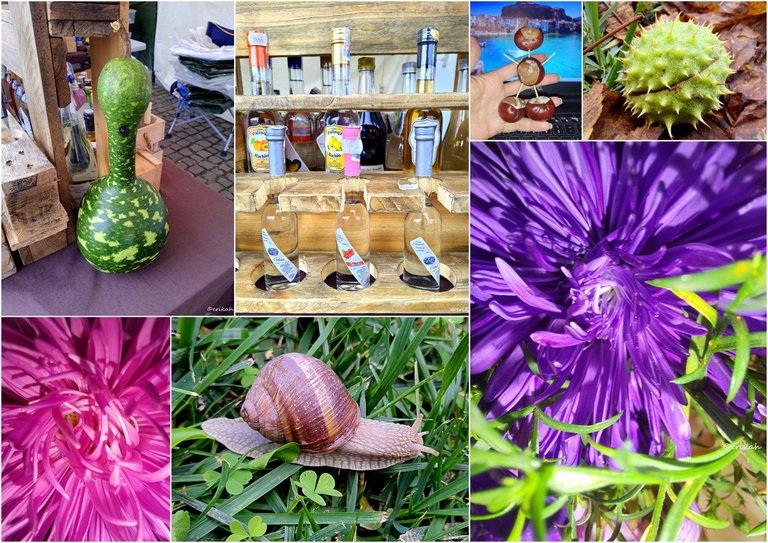 This morning was like 6C and was raining. Then the rain stopped and there was a crazy wind that was shaking the trees like crazy. I went for a walk as I consider good weather, if it's not raining.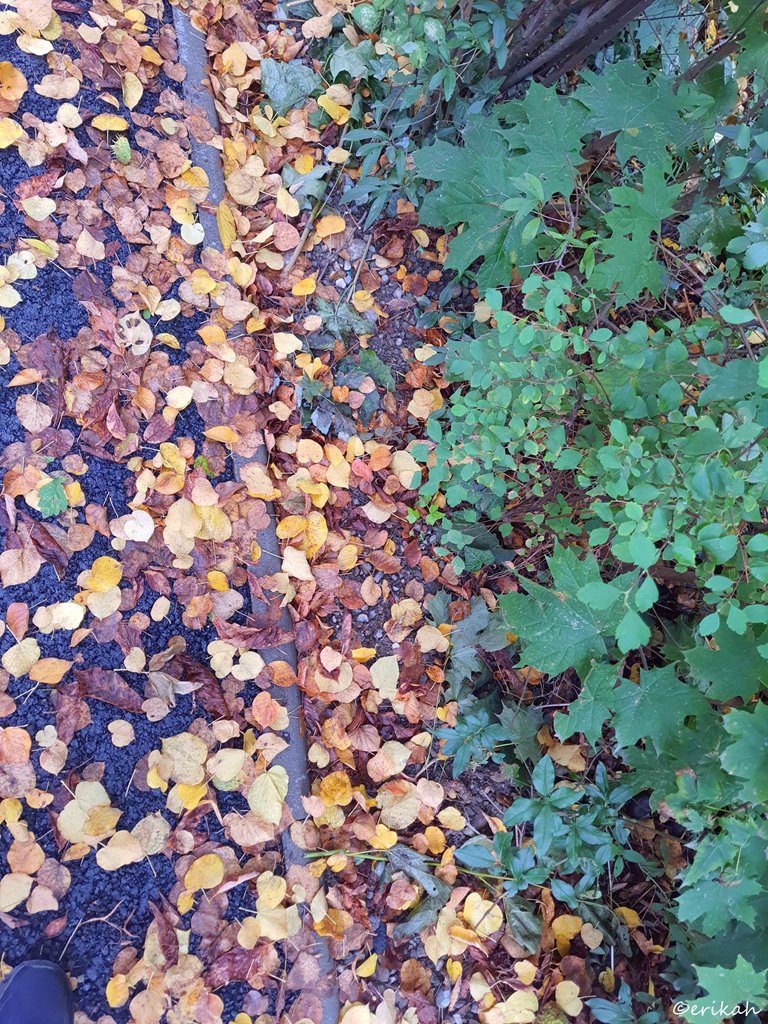 This was the first scene I saw after exiting my apartment building. Brown and yellow leaves on the ground. The latest rains and winds shook the trees and bushes, now all the weak leaves are on the ground.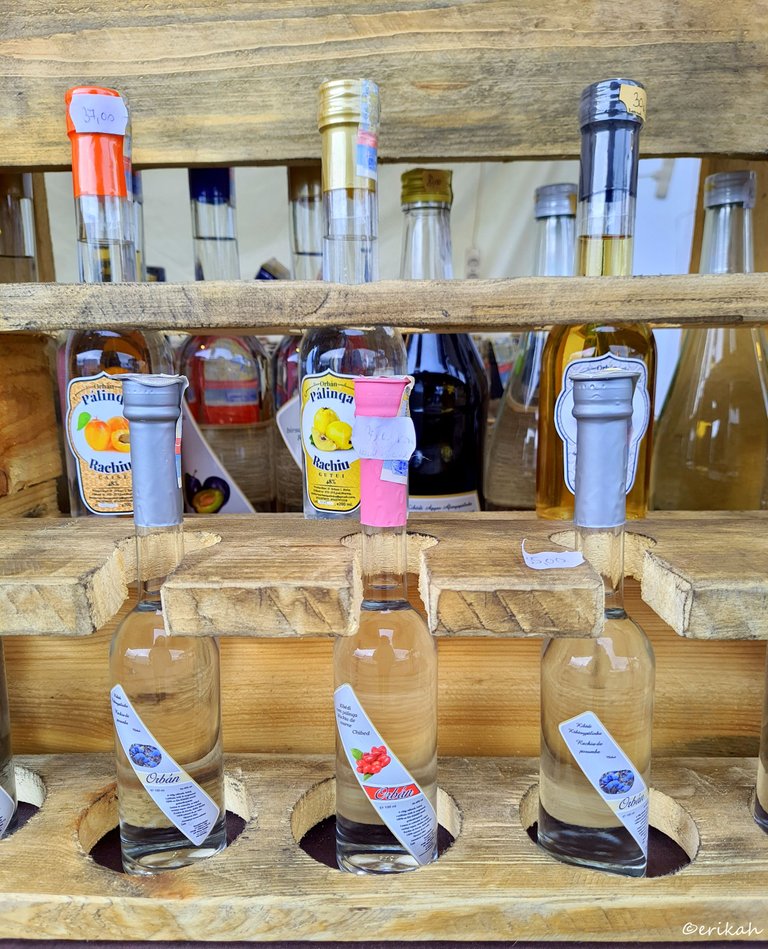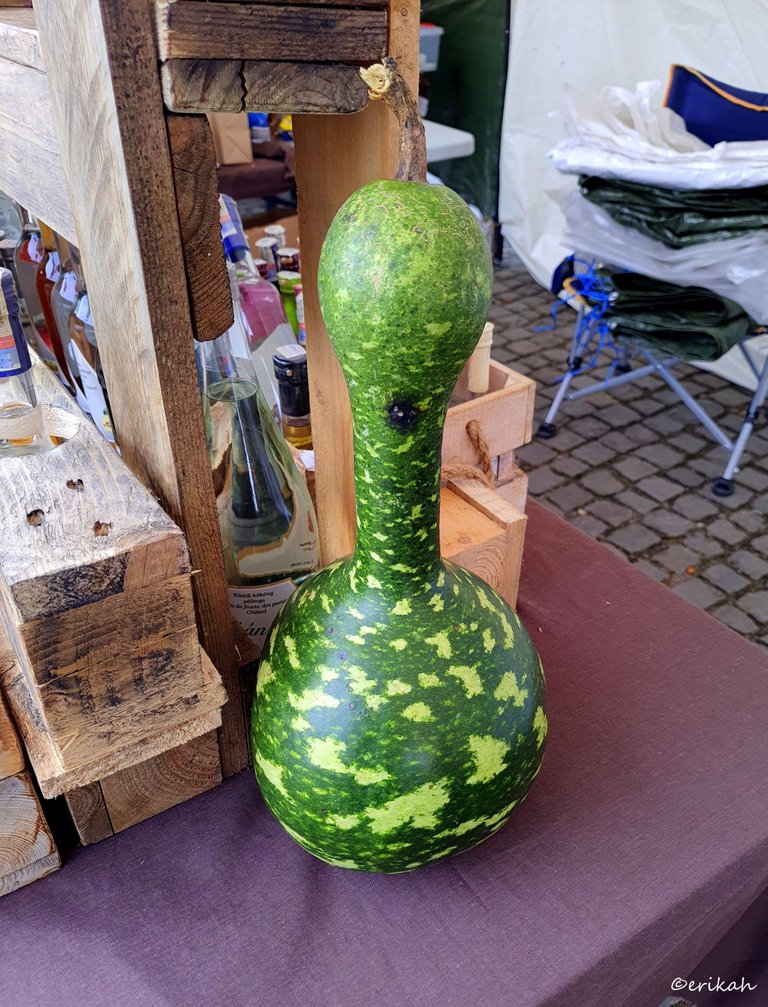 Went to a market, where the first scene I saw was this. This pumpkin means already autumn. Unfortunately it wasn't for sale, otherwise I would have bought it as I'd love to have one on my desk. We used to have small, colorful ones in the garden, but not this year. I need to make sure to sow some seeds next year as those look fantastic this period of the year.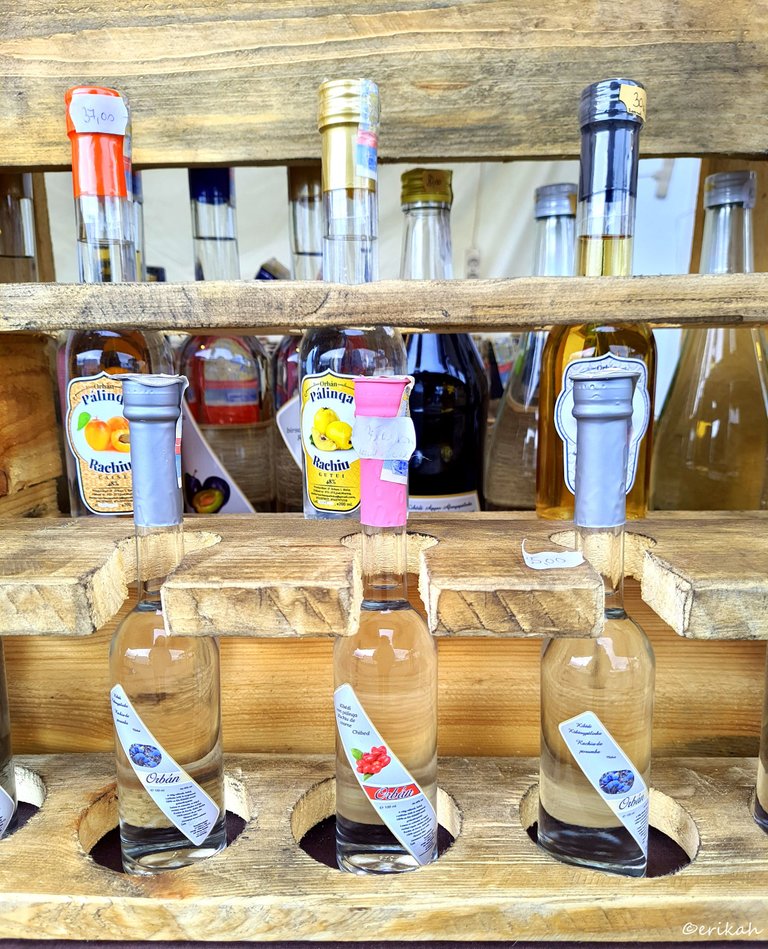 These were brandies of different flavor. My relationship with alcohol is very special. I admire the package, the bottles, then I move on :) I rarely drink alcohol and when I do, I choose something lighter, not brandy. Therefore, if it's not for a present, I don't buy these, but I love to take photos of these shelves as they look good. Truth to be told, these bottles look good.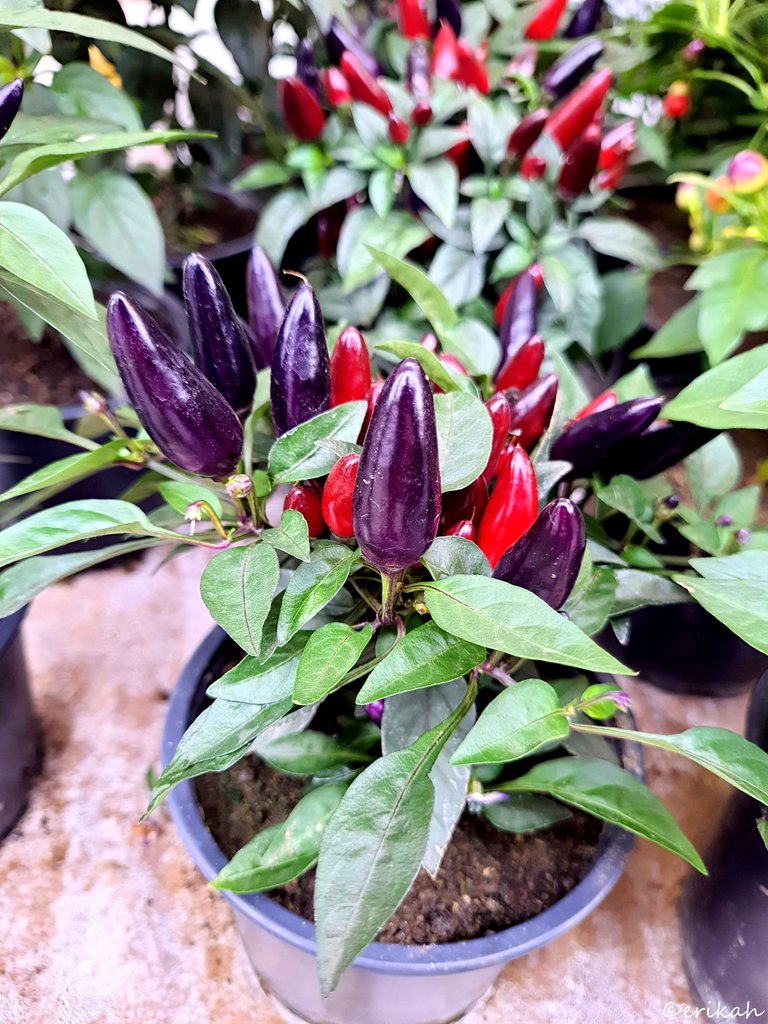 Then I saw these chilly peppers, which are not familiar here, but looked good. Once I saw a similar one at the supermarket, a smaller pot, but as I don't like hot pepper, for me this is just for entertainment purposes.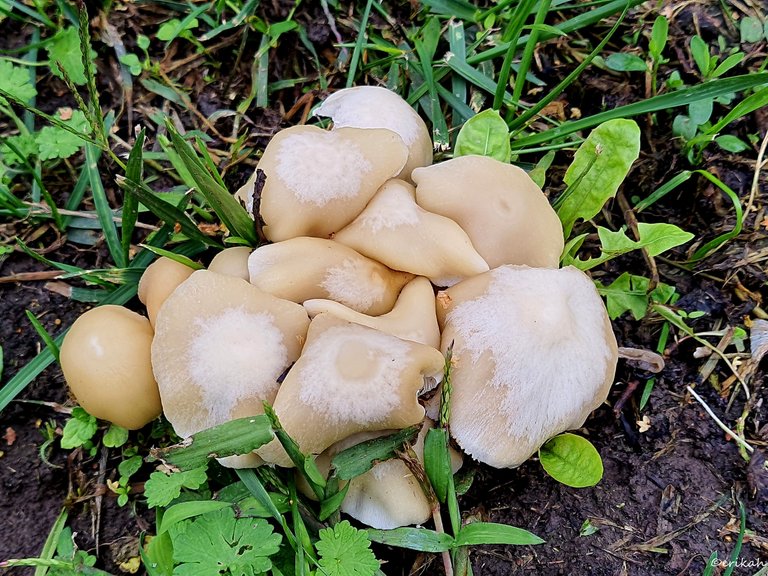 Then in the park I spotted these fungi, which is definitely not usual, but it may be because of the drought we are having each year. Basically where there's grass and plenty of water, there's fungi too. The last week we had plenty of rain and here it is, we have fungi too. I have no idea what kind of fungi is this, but would not collect them anyway.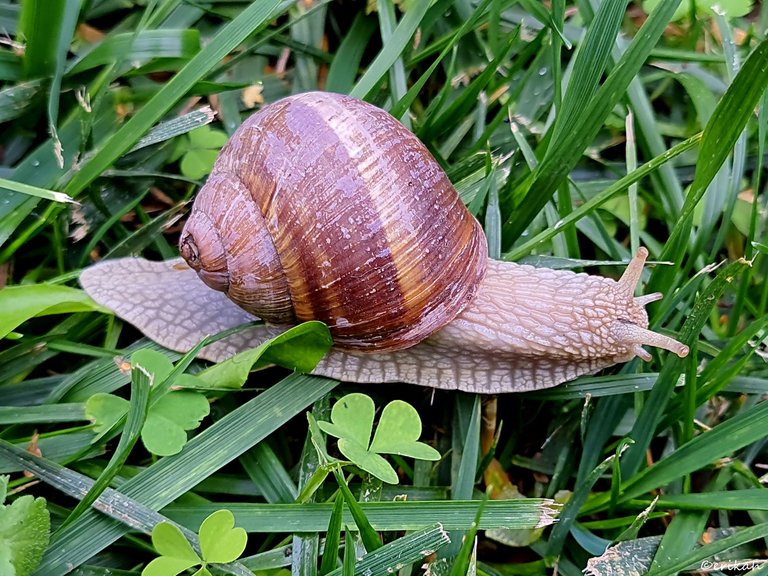 Next I spotted this guy. He was having his morning walk and wasn't bothered at all by me trying to capture him.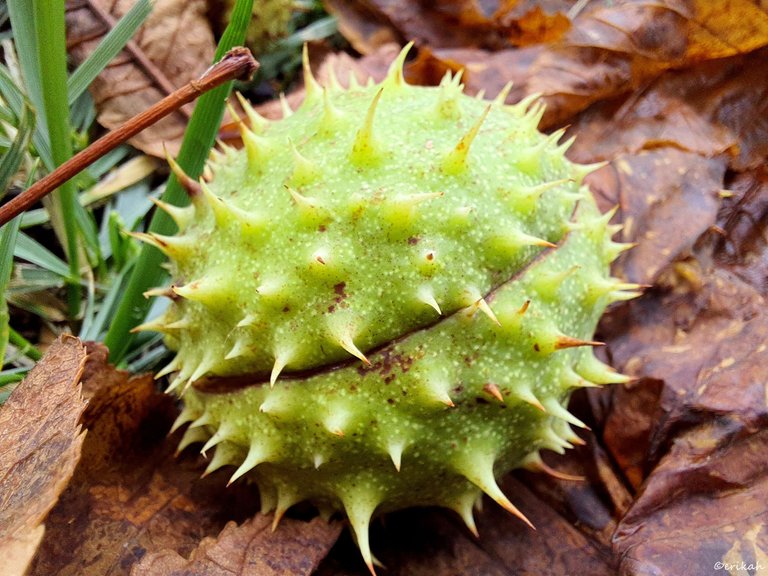 Autumn here also means horse chestnuts. There's no autumn without them and I was happy to see some already in the ground. These little brownies bring back cool memories. We had a lot of fun collecting them when we were kids and each year I collect some and make a chestnut man.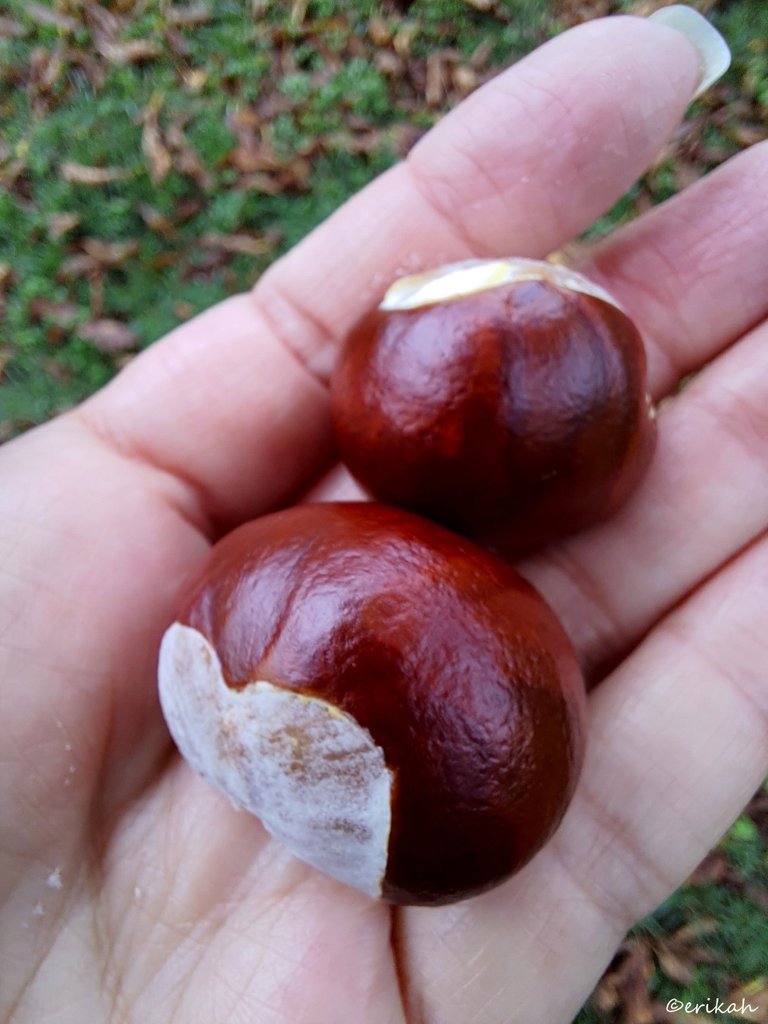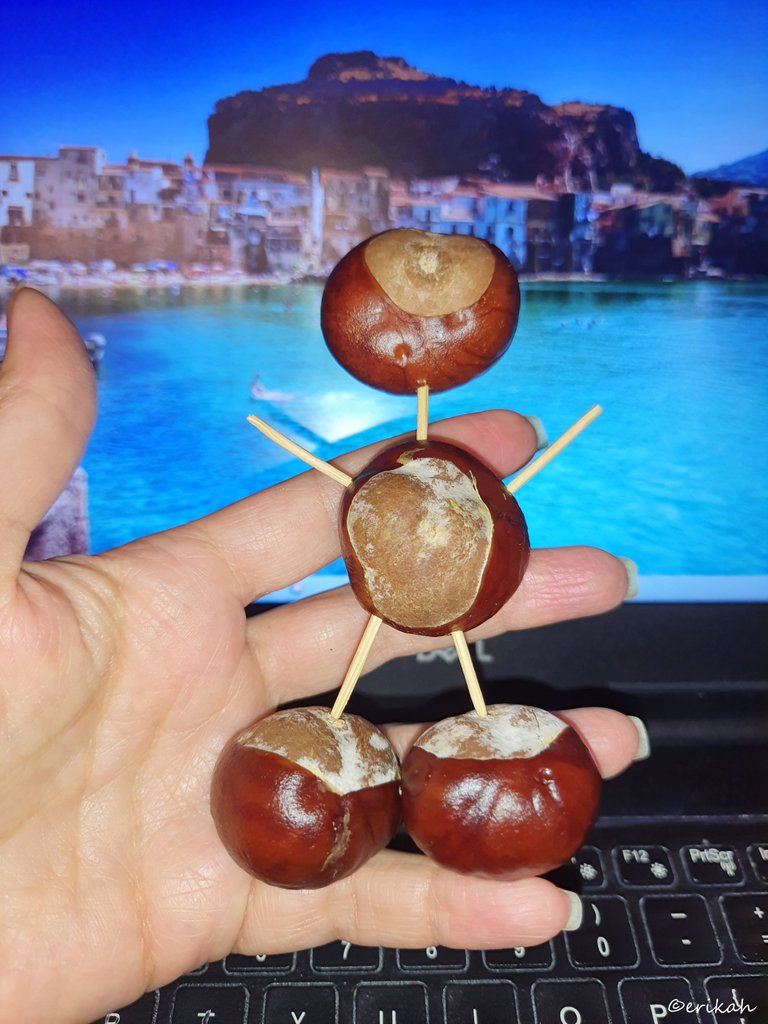 This year I made two chestnut man. This one, the regular way, as we used to when we were kids. The difference is we used matches then and I used toothpicks now.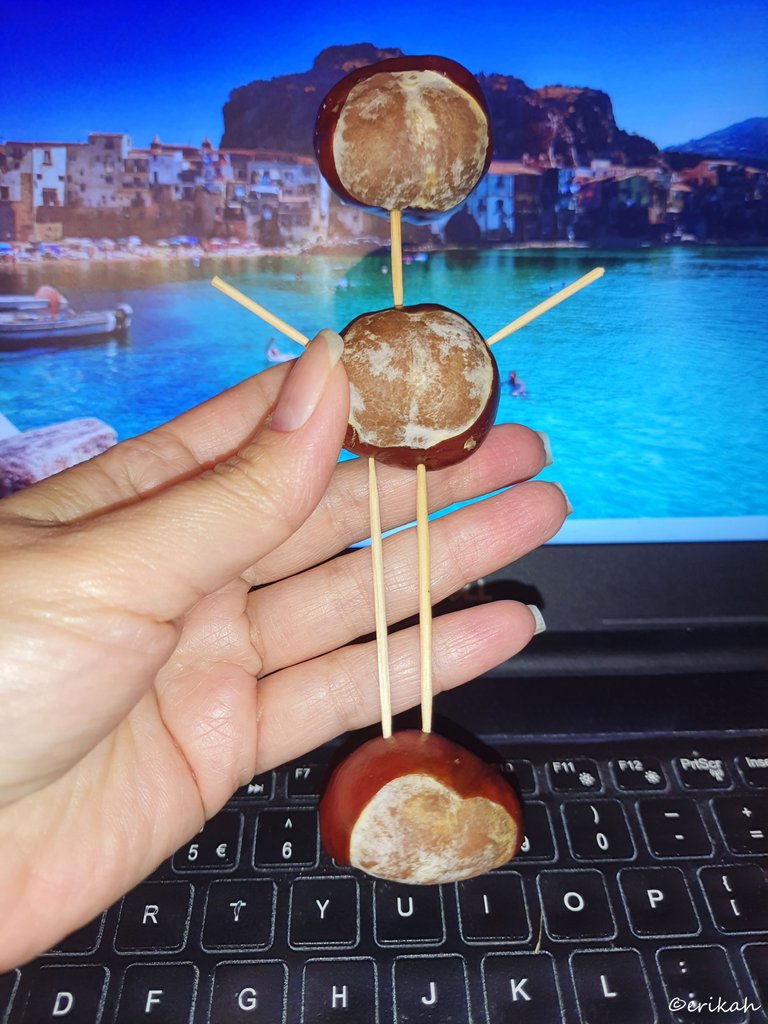 This is the other one, which is unusual for me, but still funny.
So which one you like more?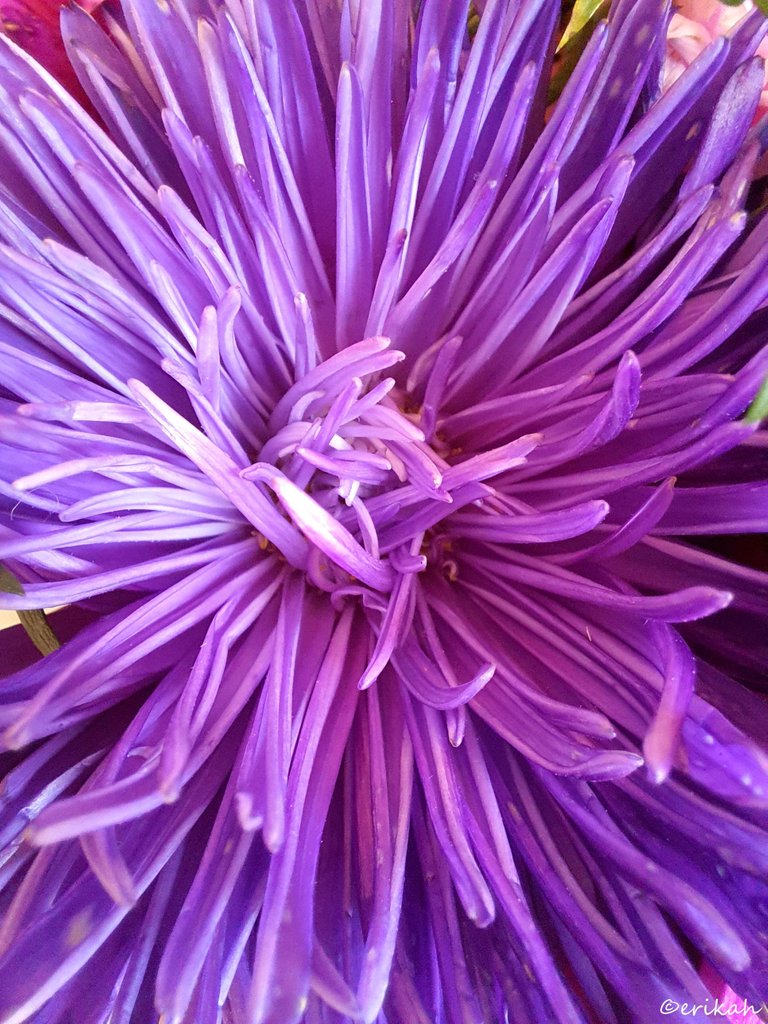 Last, but not least, some autumn flowers that I love so much.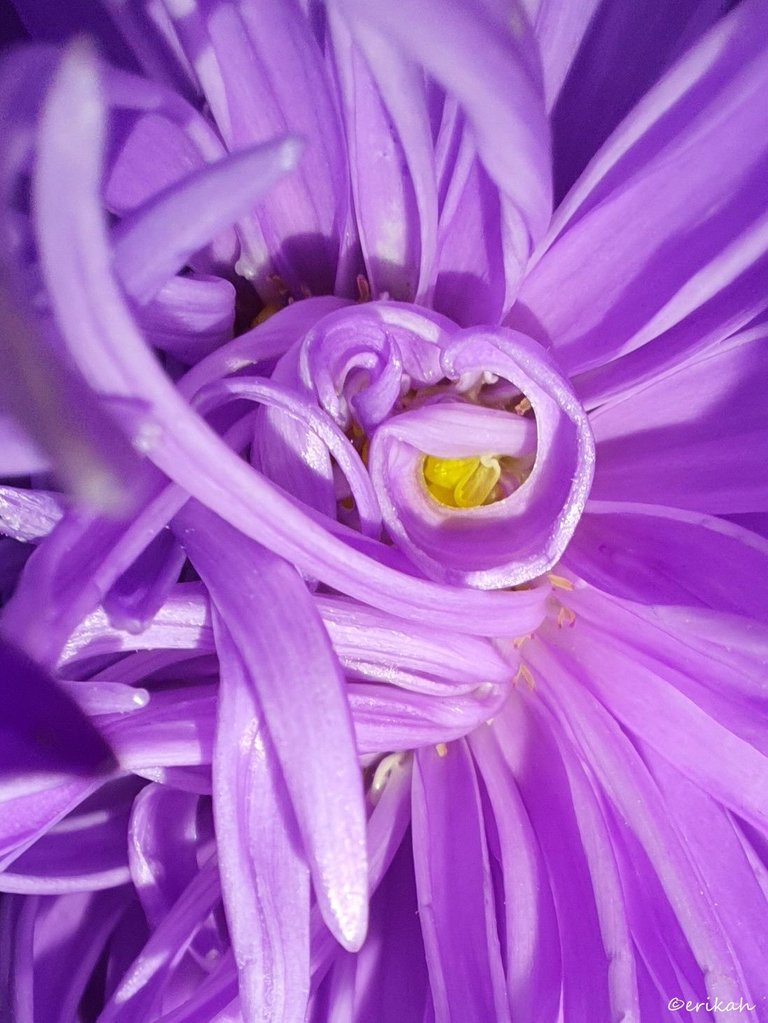 I think it is called Aster. I saw these the other day at the farmers market and wanted to have a bouquet on my desk.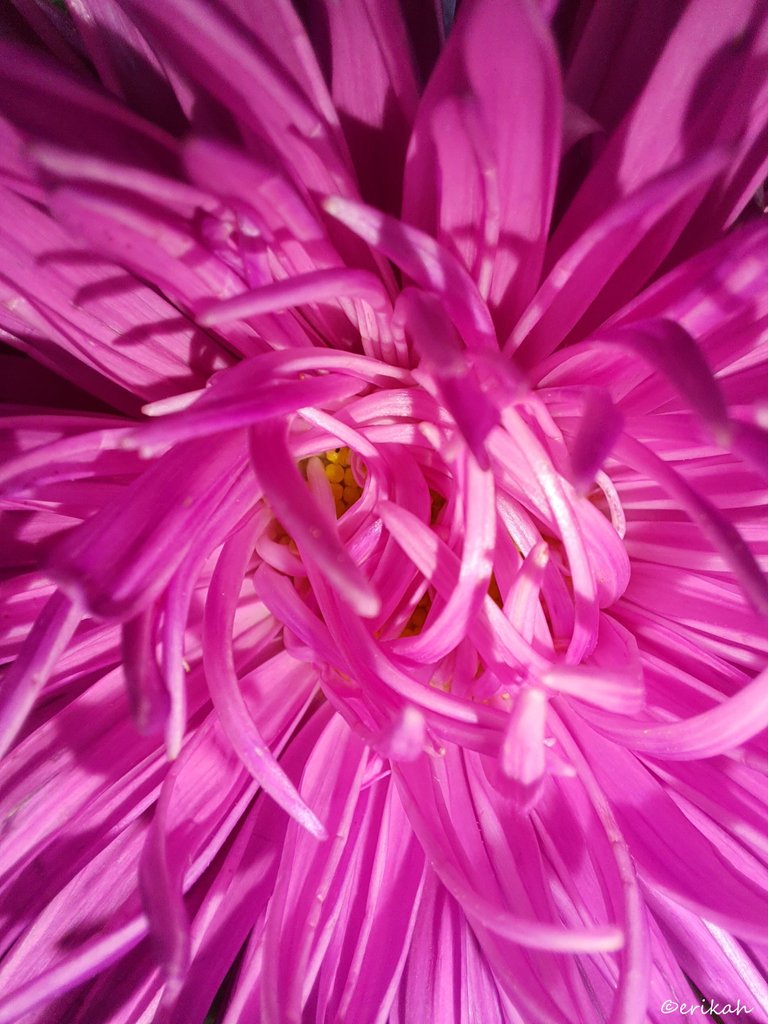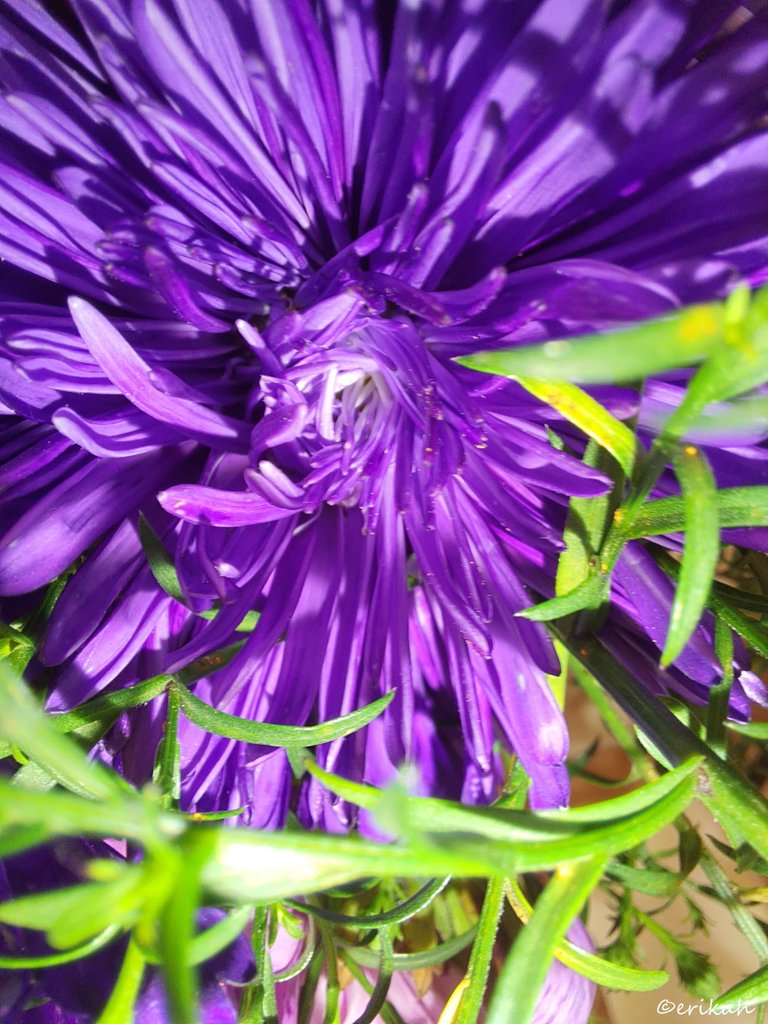 If you're a newbie, you may want to check out these guides:

---
---