Can't See Sh*t!

Yesterday was the most frightening day of my life, or at least that's what I thought for like 2 terrible minutes. I'm not good at self improvement speeches, not am I a fan of them as I think each person knows or has to figure out what is good or bad for them, but when certain things happen, I write write it down as I realize how we tend to take almost everything for granted.
Yesterday my morning started with a setback as there was a blackout, which is rare around here. The was no electricity, the internet was gone as well obviously. Good thing I have mobile internet for my laptop too and bought a new battery for my laptop lately, so I thought I could work an hour or two, with the battery I have. Lucky me, the blackout lasted only for 5 minutes and the internet was back in 10 minutes as well.
Then before leaving to run some errands, I got a payment request of $299 from someone I had no idea even exist, let alone know the person. $299 is not pocket money in my country. You think twice or tree times before you buy something at that value and my mental health is quite good, I'm not suffering from dementia to forget that I made such a purchase, so imagine my surprise when I saw the email from PayPal. I delayed my leave and after investigating a bit, was able to cancel the payment request.
At the evening I was still working on my laptop, but my eyes were hurting and were a bit dry. Usually this is the time when I need to take a break to rest my eyes. I went to the kitchen to have a tea and while waiting for the tea to cool off a bit, I shut my eyes, covered both my eyes with my hands as it felt good. When I opened my eyes, couldn't see shit!!! Literally couldn't see anything. It was dark, like at the bottom of the well. I suppose my heart skipped a few beats, when I saw that I can't see anything (funny words). The first thing I did was closed my eyes and rubbed them again, thinking I could get back my vision, but it was still dark when I opened my eyes.

Photo by Roland Lösslein on Unsplash
When you lose your eye site, what is left? I was thinking what to do next. No matter how stupid it sounds, a was thinking if I could roll back the time with one minute, redo things and get my eye site back ... I don't think I can describe the fear that ran through me.
Then I heard an alarm and no matter how annoying it was, I couldn't be happier to hear it. (There's an alarm somewhere close to my flat, that goes off when there's a blackout.) I got up, went to the window and looking outside, I saw a weak light, provided by the moon. Yeah, it was way part 10pm and at time it's dark outside.
What do you think it happened? There was another blackout, kicking in right when I was covering my eyes. The funny thing is, if someone would have told me a similar story, I would have said the person is lying as there's no such thing. I mean come on, what's the probability of such thing to happen? Slim to none. Yet, it's happened to me!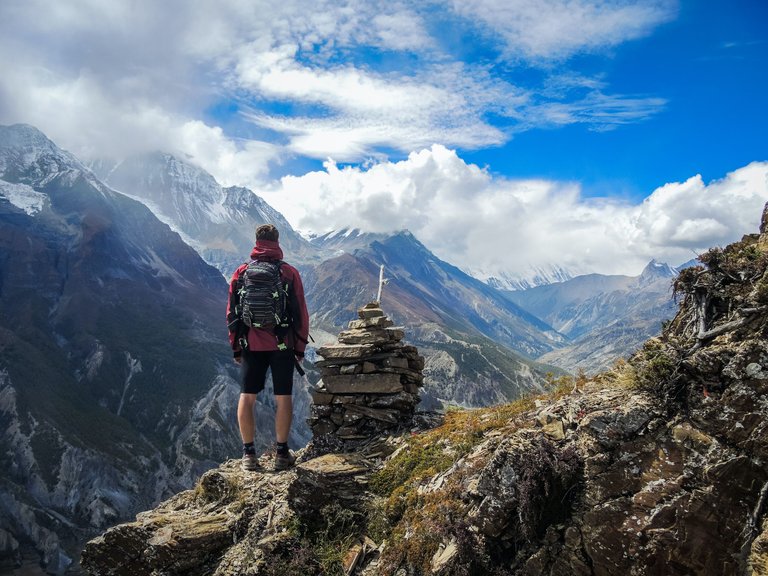 Photo by Simon English on Unsplash
So I went to my study, where the flashlight was, got the flashlight and turned on. That was the moment when my blood pressure (otherwise below normal) sky rocketed and my head started aching like hell. I think I needed 10 minutes, to get myself together and get back to work, but even so, the thoughts kept running through my head, for the whole evening.
I've been in tough situations before, when I could not move for a day or two and after that I was walking with a walking stick. Three weeks before my masters dissertation I was told I need surgery as I might have cancer and went ahead with my dissertation knowing I might die soon. So I'm not a snowflake who has never experienced any hardship.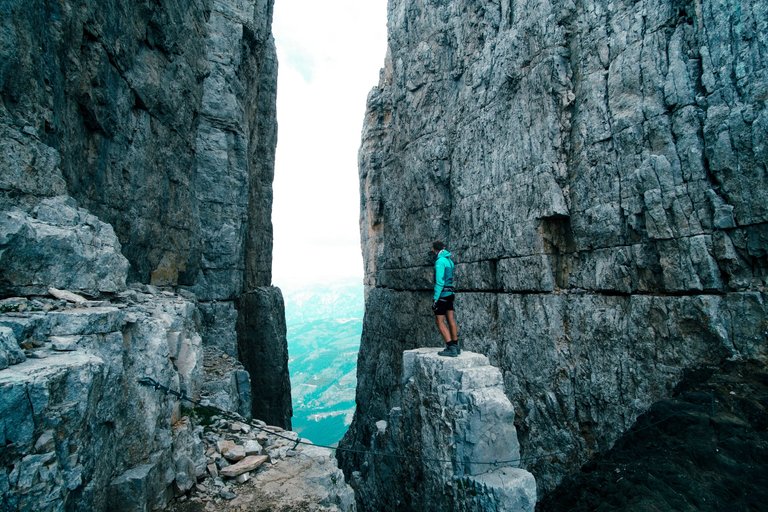 Photo by Lukas Leitner on Unsplash
When You Lose Something
Every time something like this happens, I'm thinking of how we tend to take everything for granted. The plural is justified as I'm not the only one, I'm sure of that. We know tomorrow is another day, we know we can get up, do what we can do, see, hear, smell, walk and so on. Then sh*t happens and some of those things or possibilities are taken away from us at a blink of an eye. Then you start to regret a lot of things and choices you made or didn't make, but it may be too late as you can't turn back time and can't change things that has already happened.
Life doesn't have DELETE or BACK button. This is why I have to appreciate what I have (not that I don't) and make the most of the time I have left. Sounds like those cheesy motivational speeches, I know. However, it's true.
Since last night I keep thinking what life would be like, if I would go blind. I would not be the only one as there are millions living in the dark. However, there's a difference between being born blind and going blind at some point in life.
My advantage would be that my surroundings is printed in my memory. Most likely would be easier to adapt to moving around in the house, without seeing but what would I do all day? I know there are audio books, there's Braille reading, speech to text apps and so on, but still ...
Hopefully I won't forget this event and it will be in my mind to remember what I have to do.

If you're a newbie, you may want to check out these guides:

---
---