Fiber And Textile Art
Yesterday I visited another exhibition. It was a total surprise as I had no idea what the exhibition was about, but when I had a look inside, through the glass door, knew right away that I'm going to see some very cool stuff and that's exactly what happened.
The exhibition is not new, it is organized every year it seems, this year was the 27th edition. According to the lady at the Art Nouveau gallery (a very nice lady by the way), the number of artists participating is growing every year, which is a very good sign that this kind of art is not lost.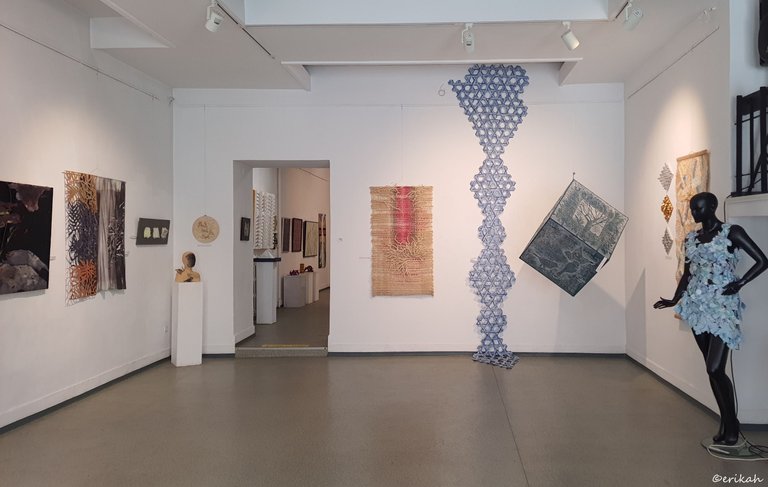 It was a fiber and textile art exhibition of Romanian artists from all over the country. A big one I might add as there were around 82 artists participating with 120 works to see. Most of the artists were women, there were only 3 male exhibitors, but who knows, maybe in time the ratio can change.
I know very little about fiber art, but I'm learning as this is not the first fiber art exhibition I visited and love it. Fiber art is very different from any other art type and it seems very attractive to me.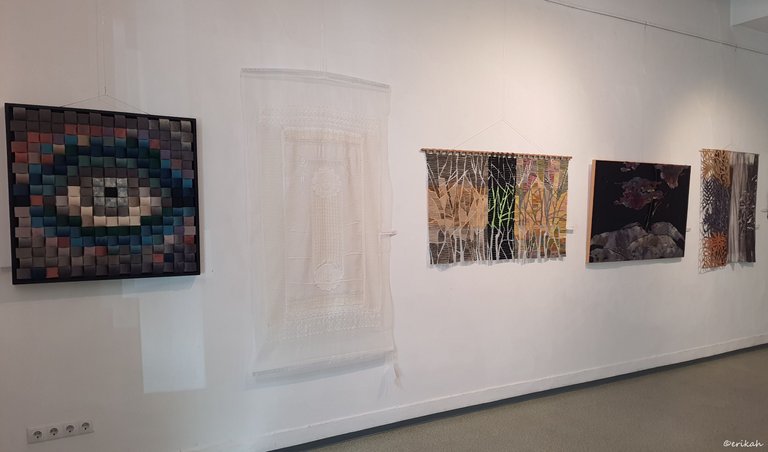 Fiber art (fibre art in British spelling) refers to fine art whose material consists of natural or synthetic fiber and other components, such as fabric or yarn. It focuses on the materials and on the manual labor on the part of the artist as part of the works' significance, and prioritizes aesthetic value over utility. source
Fiber art is a fascinating one, you just have to run a search and have a look at the images Google serves you, to know how many types there are in the world.
This was the first artwork in the gallery and seemed a bit strange to be honest. I had to go close to see what it is made of. I'm still not sure, but I think it's printed on canvas. It's a mirror image, or two halves of the same image, mirror view.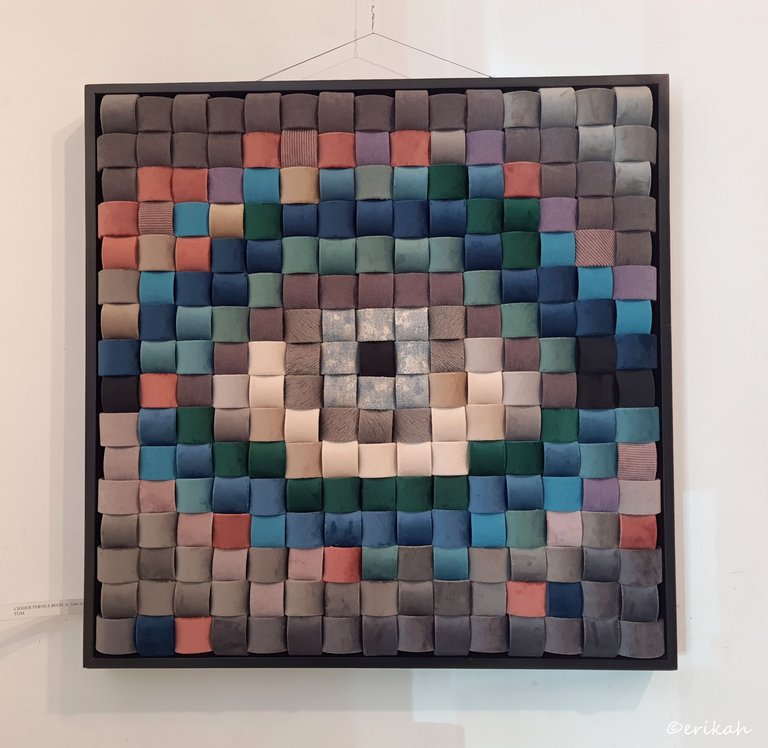 Gate To The Soul
This technique is not unknown to me, have seen similar before, just can't remember if it was the same artist or not. It's definitely an interesting one.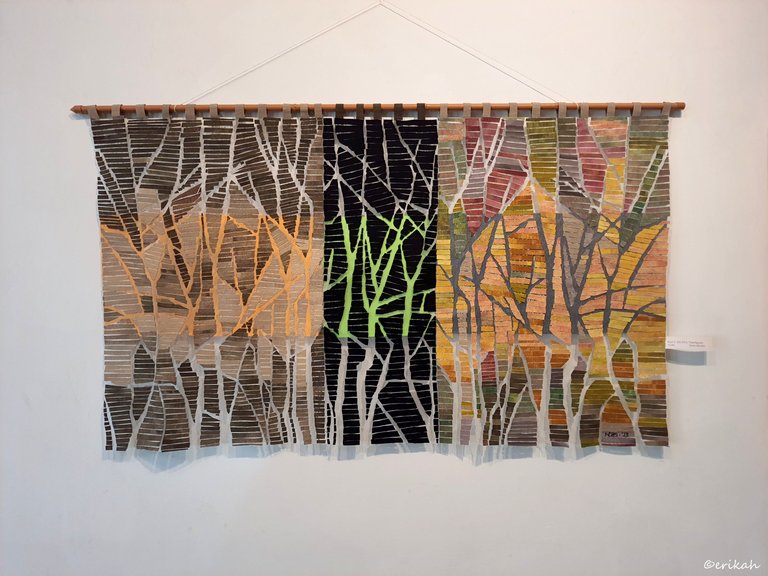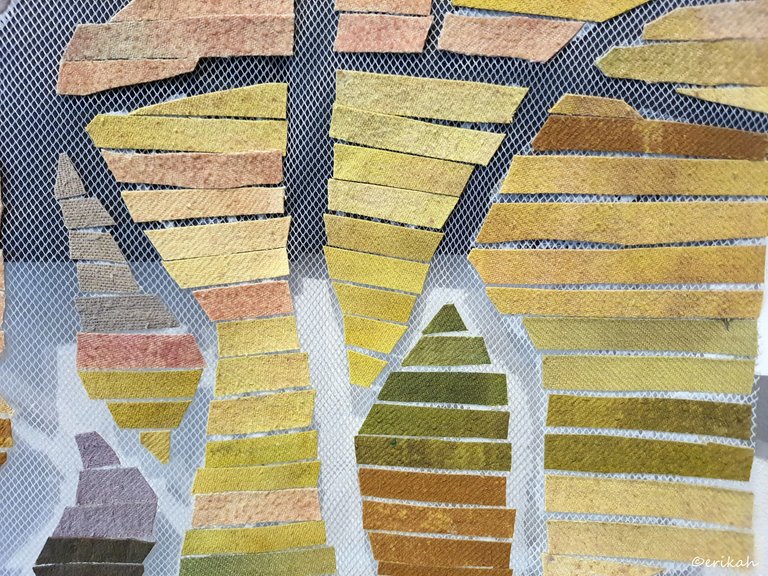 Transfiguration
This was something new as I've never seen anything similar, but I loved how the artwork had 3 different parts/color combinations and from far, it looked like cracked paint.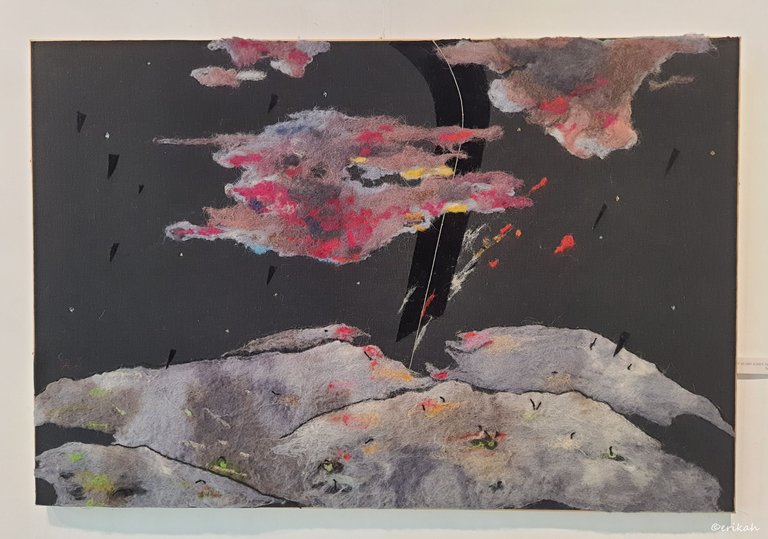 Burning Helplessness
I think this was felt.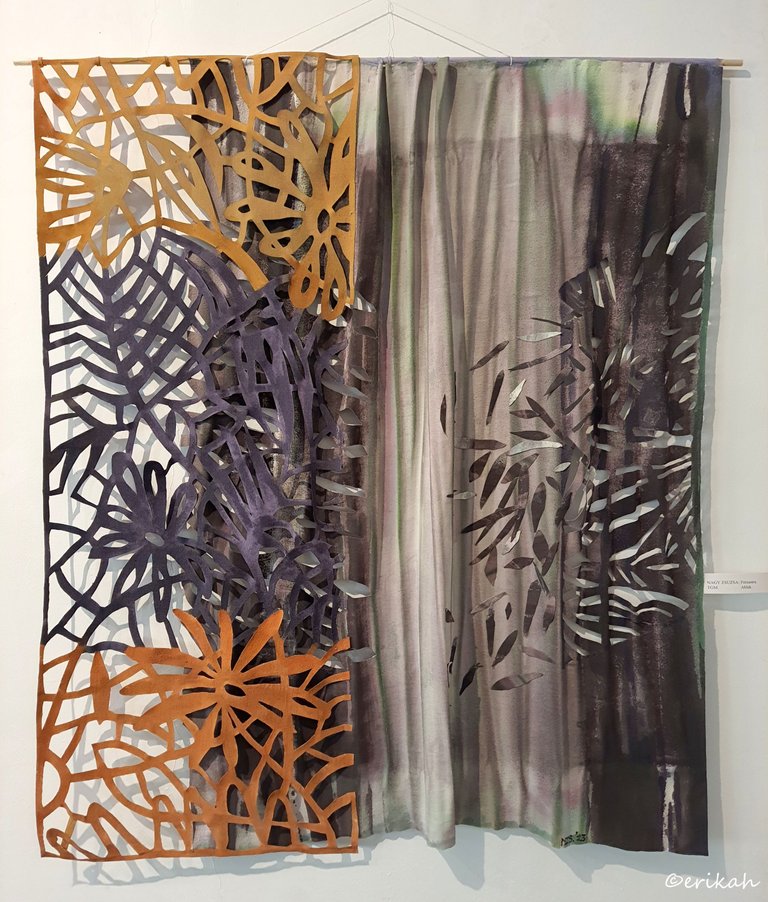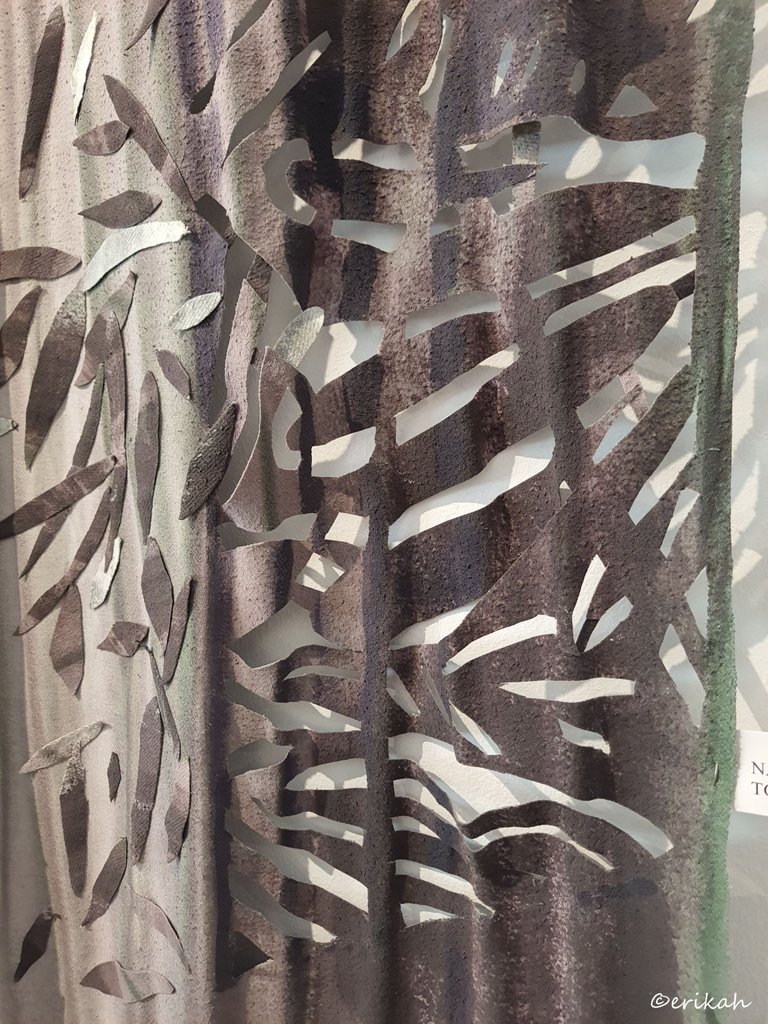 Window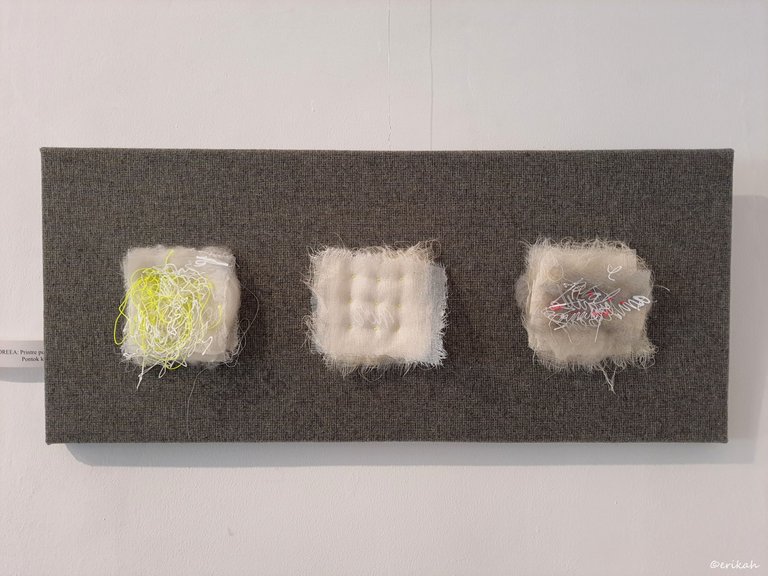 Between Dots
I must admit, I had a few goals for yesterday. Besides taking photos of the artworks, learning about fiber art and enjoying myself, I also had as task, taking straight photos. Meaning paying more attention to how I take those photos. I knew I come home and will check the grid to see how I did. I'm always trying my best, but the results are not always what I want. This time it was different as apart for the light, I did not have to adjust much on the photos. Light is a different discussion as I never use flesh at any of the exhibition, so I work with what the gallery is providing and their primary goal is not to make photographing easier, unfortunately.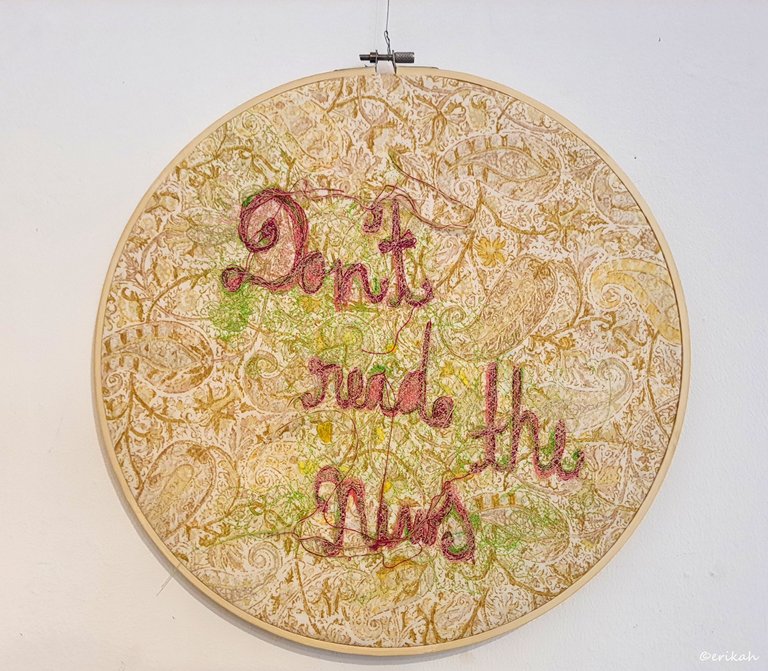 Most likely you can guess the title of this one on your own.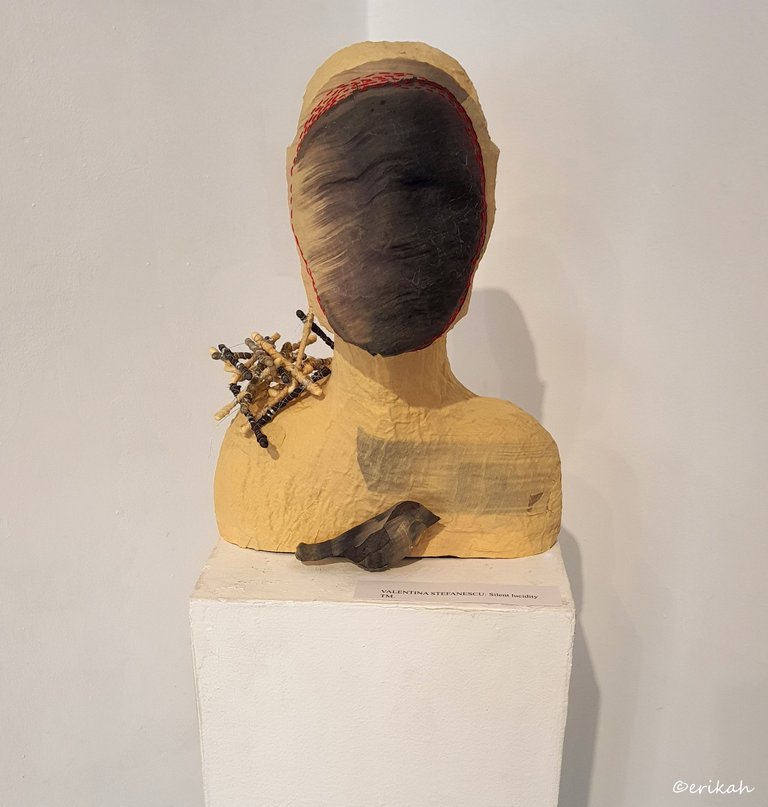 Silent Lucidity
This was a very cool and unique one. I liked it a lot. Unfortunately it was placed in the corner, under other works and the light was coming from behind.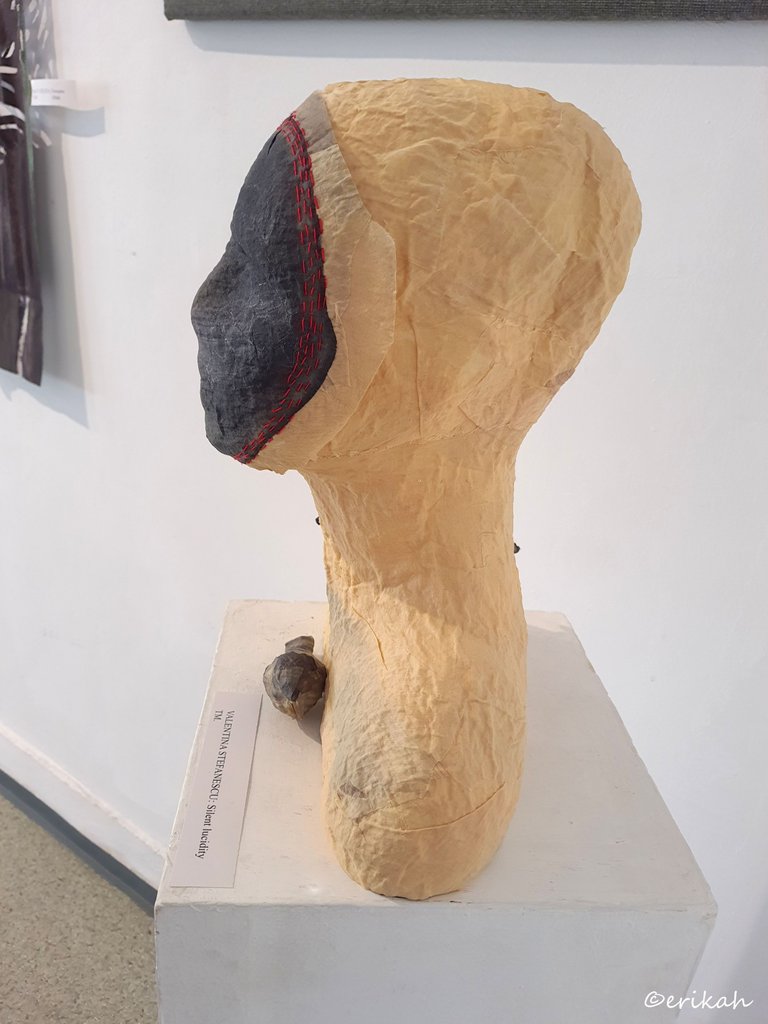 I tried to avoid capturing my own shadow, which I did successfully, but the angle is not the best. Another thing that I do before posting the photos is clean the wall and the background. This may look strange, but unfortunately, when you take closer photos, you can see dirt spots or damage done on the wall. I'm always trying to correct those if I can so the eye can focus on the artwork, not the black spots on the wall.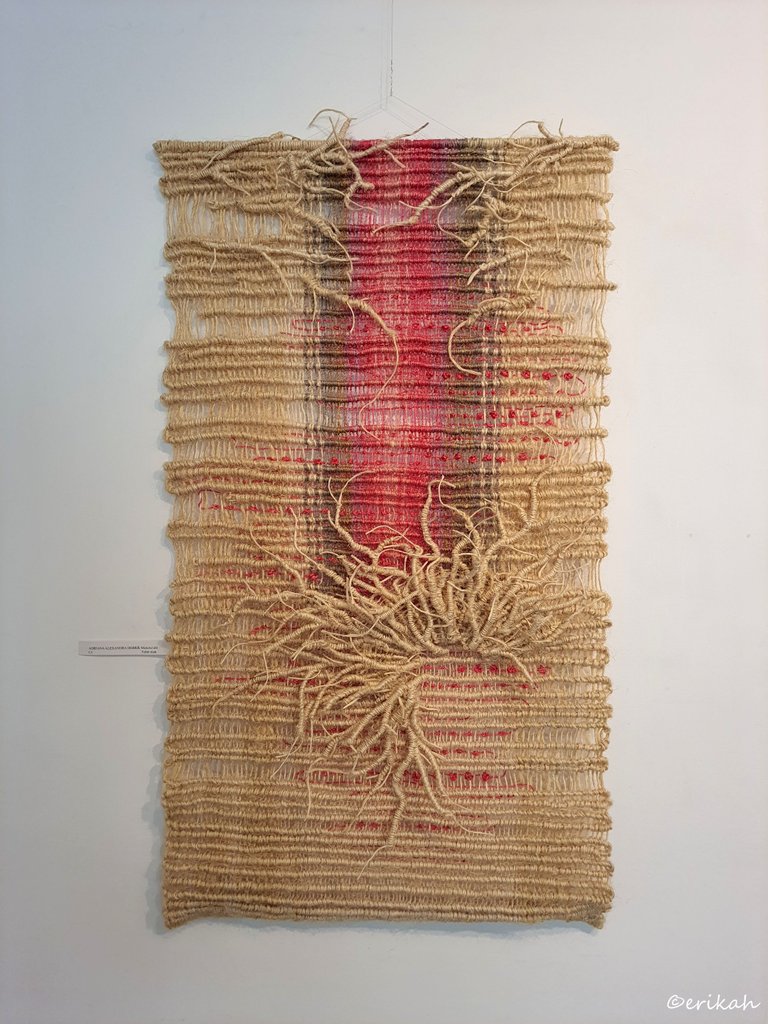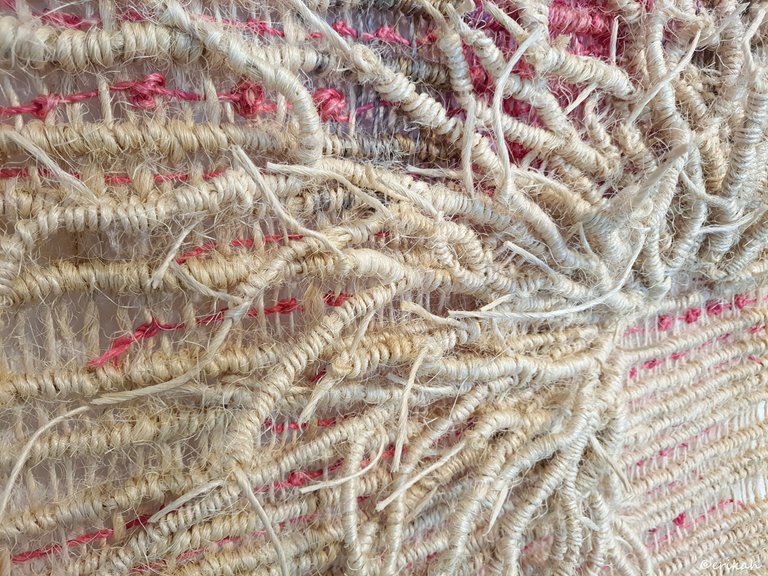 White Mystery
Another wonderful piece. I would love to know how it was done though as at this point it is a mystery to me :)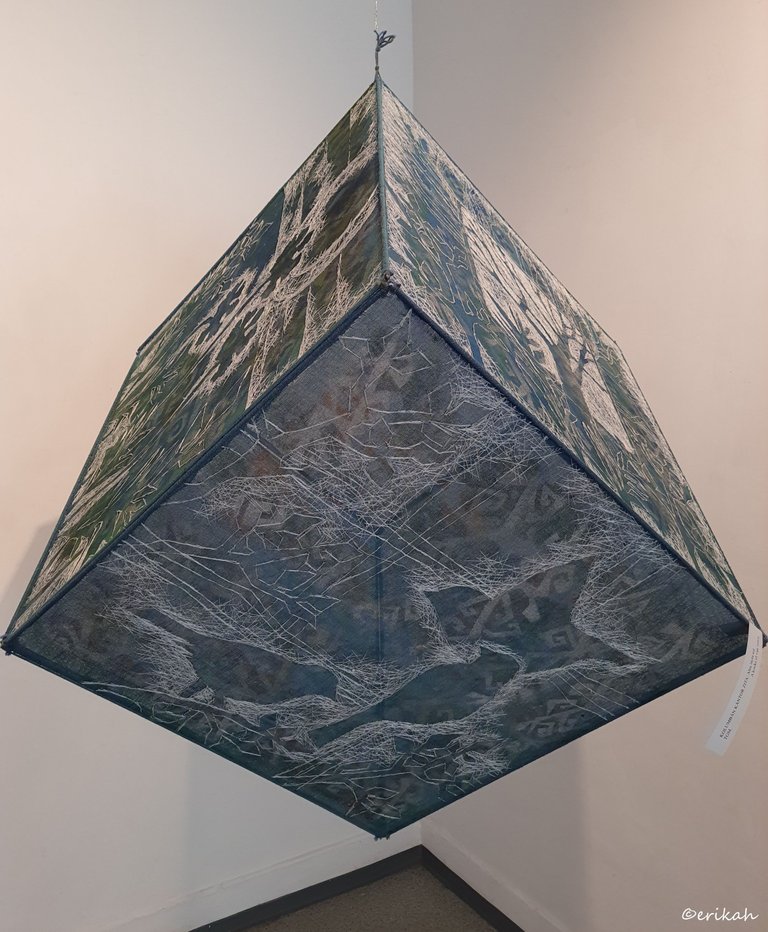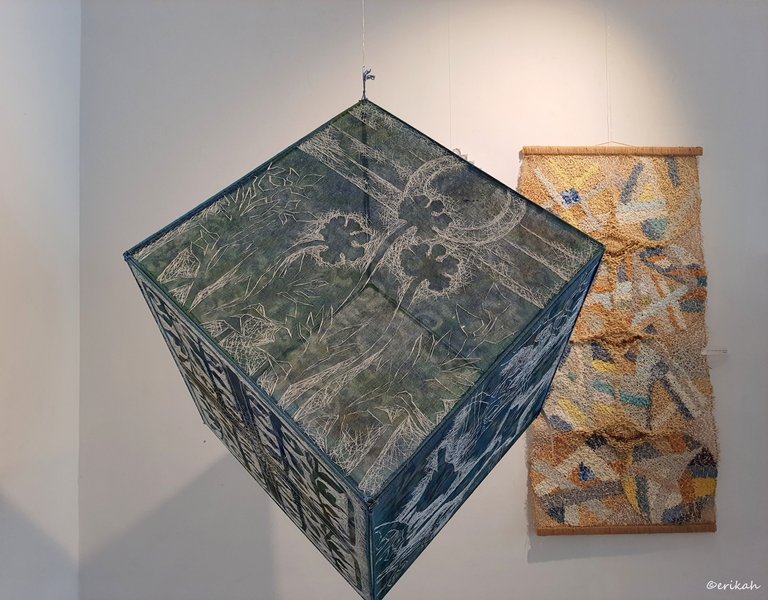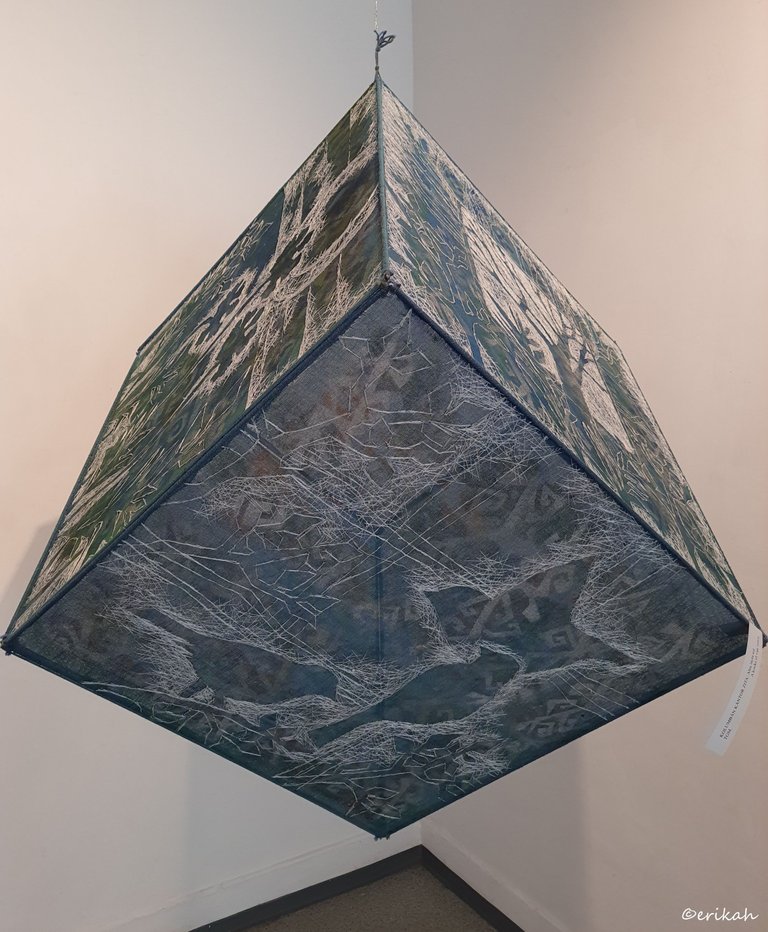 Ālea Iacta Est ("The die is cast")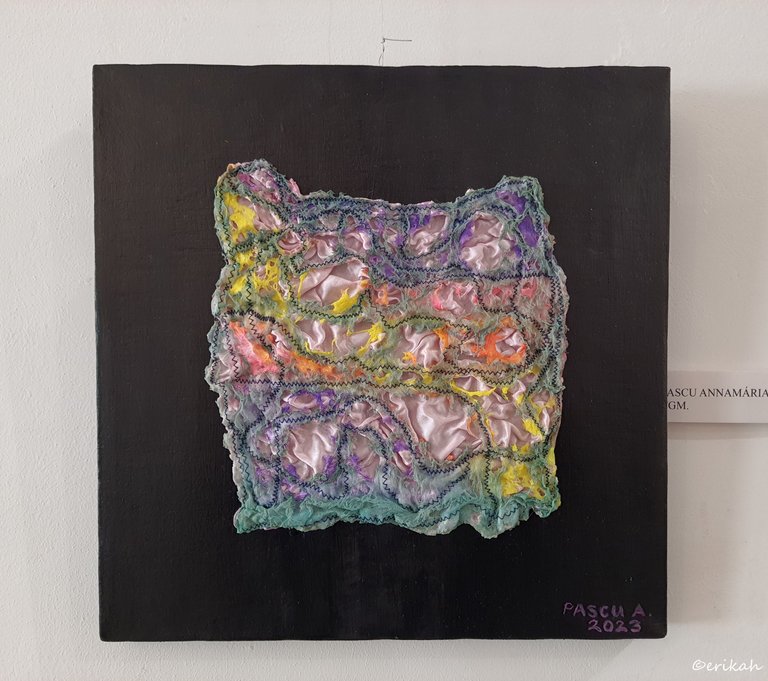 Experiment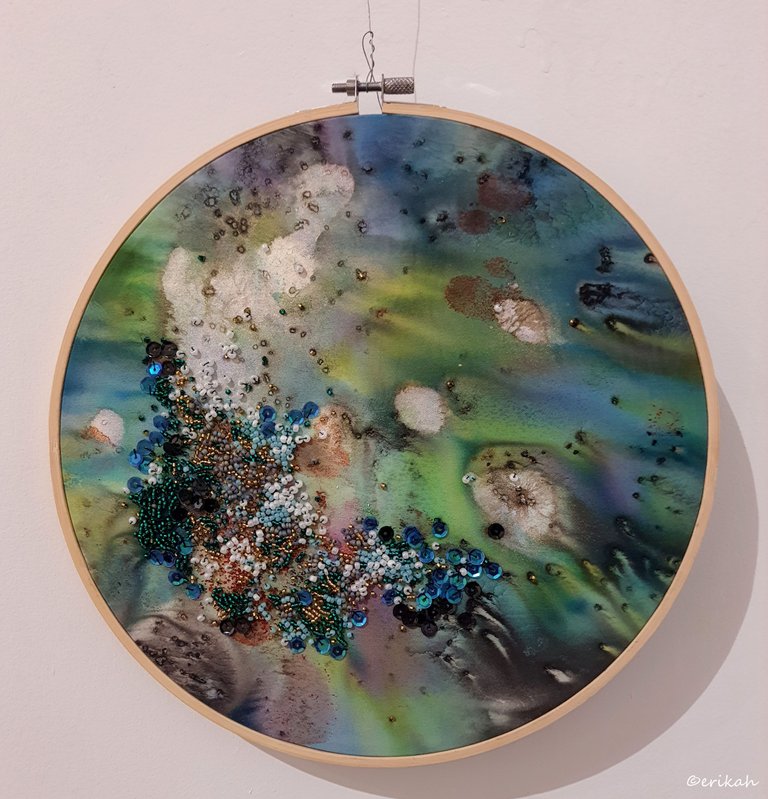 Absolutely Normal Phenomenon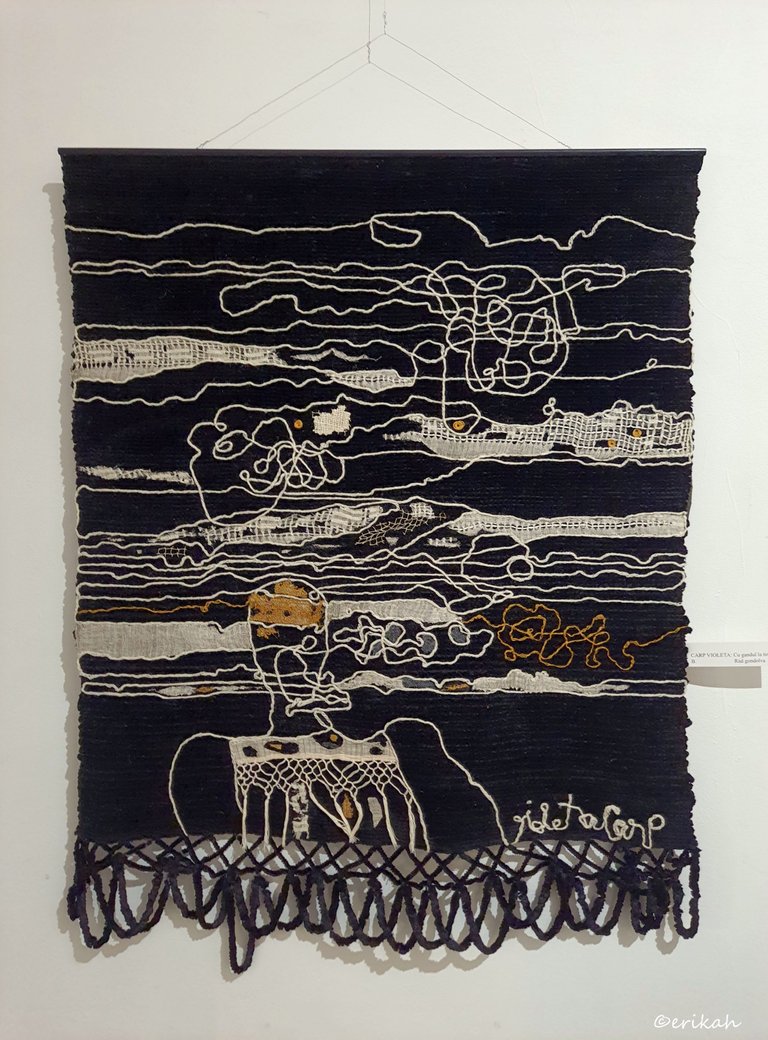 Thinking Of You
At this point I tried to do an exercise for myself. I looked at the title of the artwork and tried to imagine how would I illustrate Thinking Of You? The answer is ... I have no idea. So I looked at the wall mat and tried to figure out what it means. All I could see was confused, twisted thoughts and most likely that's how the human mind works. It's a good illustration though.
This exhibition motivated me a lot. I love fiber and fabrics and the more I see, the more I feel like I should try to create something of my own. Sewing, crocheting and kitting is not unknown to me, the rest I can learn for sure. I have some fabrics left since the lockdown, when I started to learn sewing and made some bags, so time is the only one I need :)
Ok, so this is it for today. Let me know if you were able to find something interesting in this post.

If you're a newbie, you may want to check out these guides:

---
---