Flower Parade
Today is a big day worldwide, the same as every year. We're celebrating International Women's Day, which comes with a huge flower market in every city. For some it's an obligation, for others it is a joy, especially those on the receiving end.
The 8th of march has always been a celebration day in my country, but not a holiday. It's a work day, but if you're a nice person, you get flowers from colleagues too.
There's a special market for this occasion that is going on for a good few days, giving everyone the opportunity to buy flowers and gifts for their loved ones of acquaintances. I wanted to visit the market yesterday, but it was overcast, so I postponed the visit for today. It wasn't the best decision as today the market was packed with buyers, so taking photos in these conditions is a nightmare, but we can't have it all.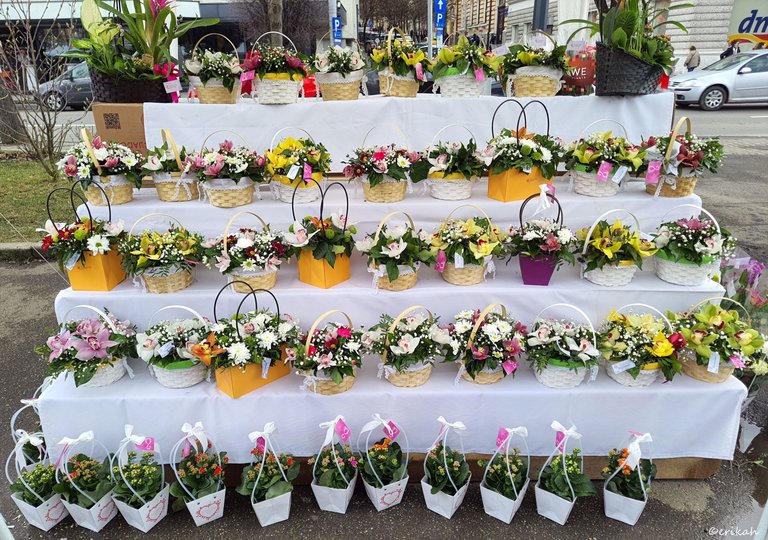 My goal today was to see what's new, what flower compositions vendors are showing up and to take some photos. As at every fair, the offer was huge, but there were a bunch of flower arrangements I did not like.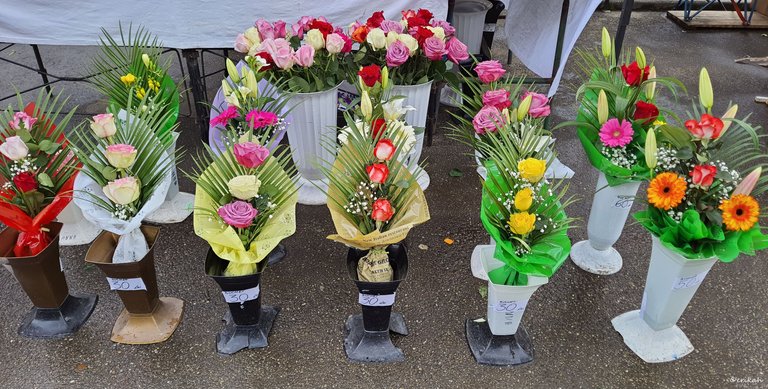 Sellers came prepared with flowers for every pocket. You could buy one flower, or a nice bouquet, depending on your needs and finances. These bouquets in the first row were made of 3 roses and costed around 6€. The others in the second row were double.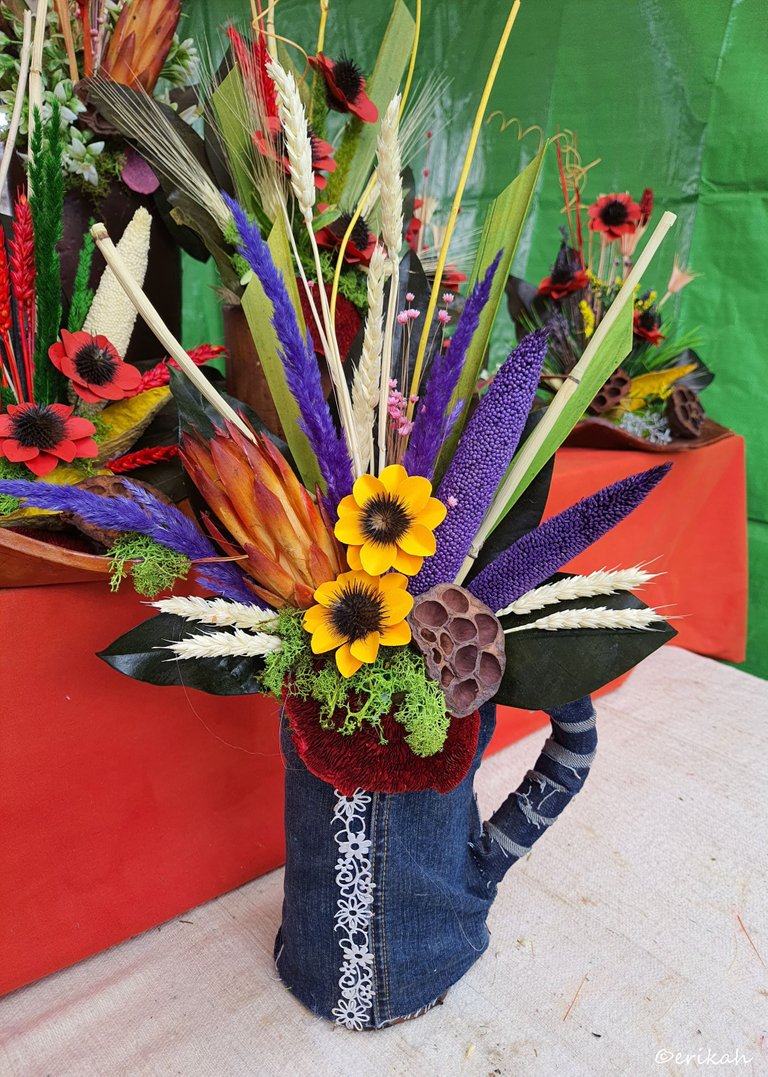 There are always dry flowers, for those who prefer their gift to last longer. This one caught my eye because of the denim coat the vase was dressed up with. It was quite interesting.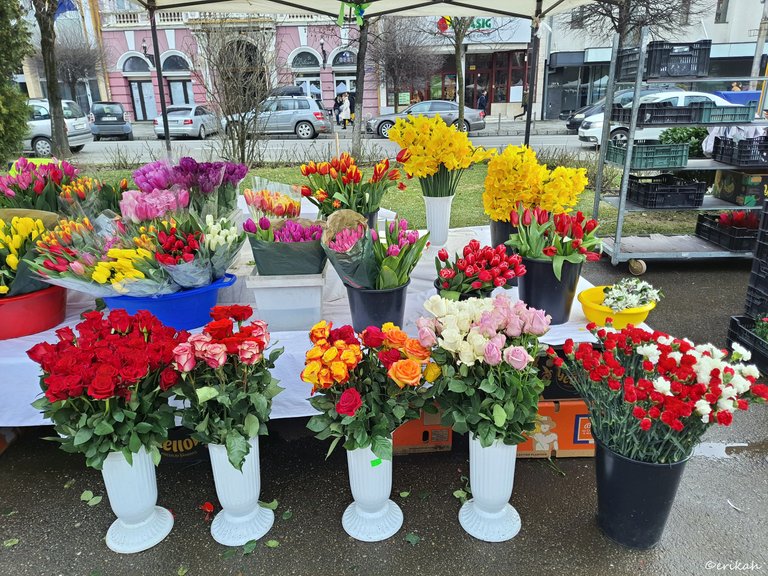 There were roses, carnations, daffodils, tulips, snowdrops, hyacinths and so on.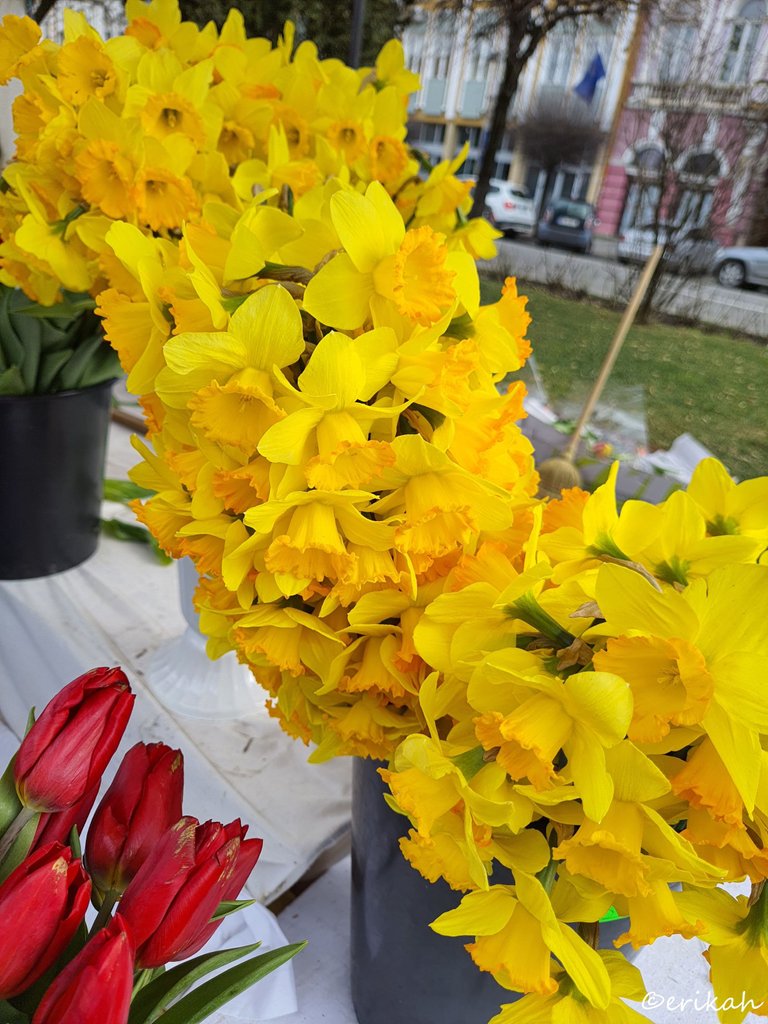 I love seeing so many flowers in one place and the flower shop or the flower market is the only place as I'll never going to get a bucket of lower.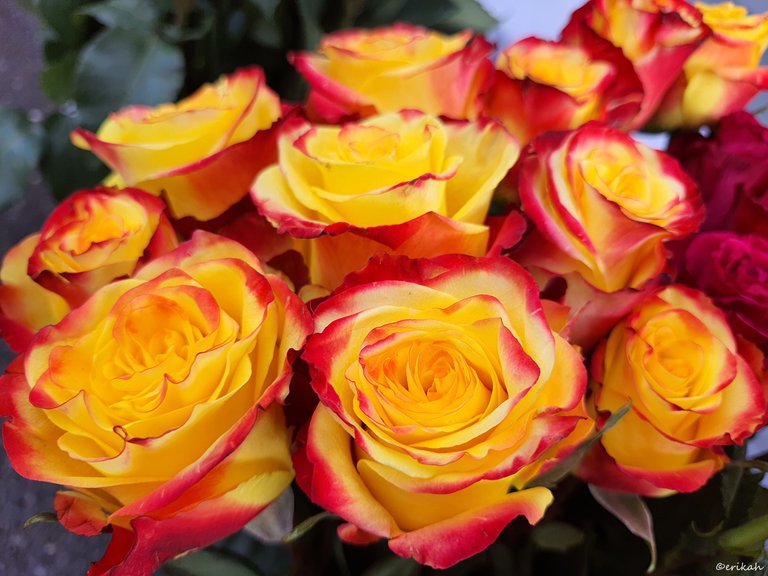 Here's the queen of the market in my opinion. I'm not specifically fond of roses, but can't resist these two color roses. I love them outside in their natural habitat and at the market too.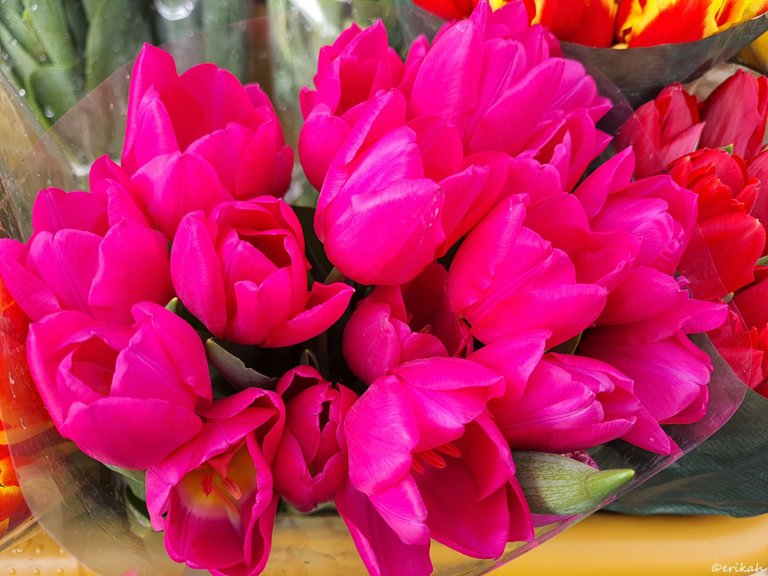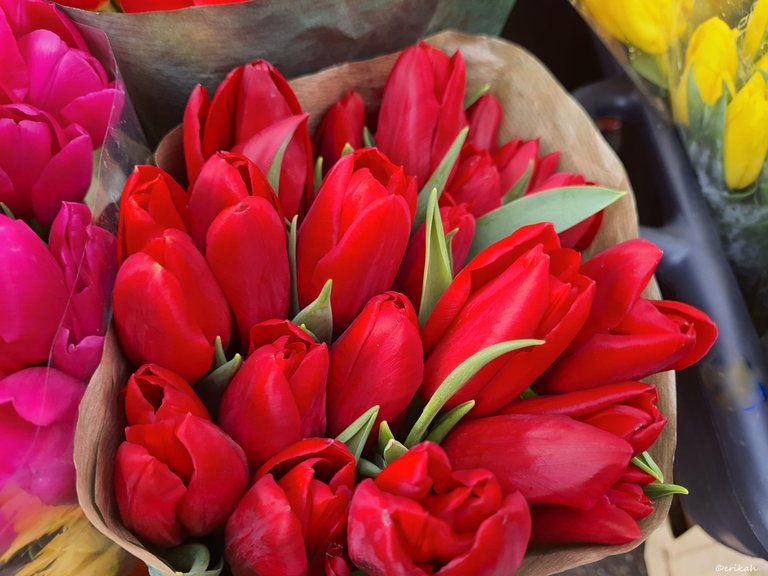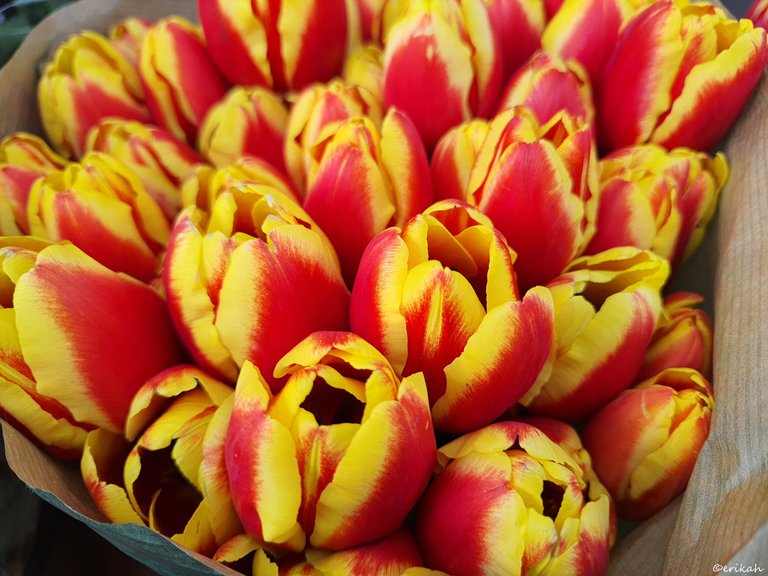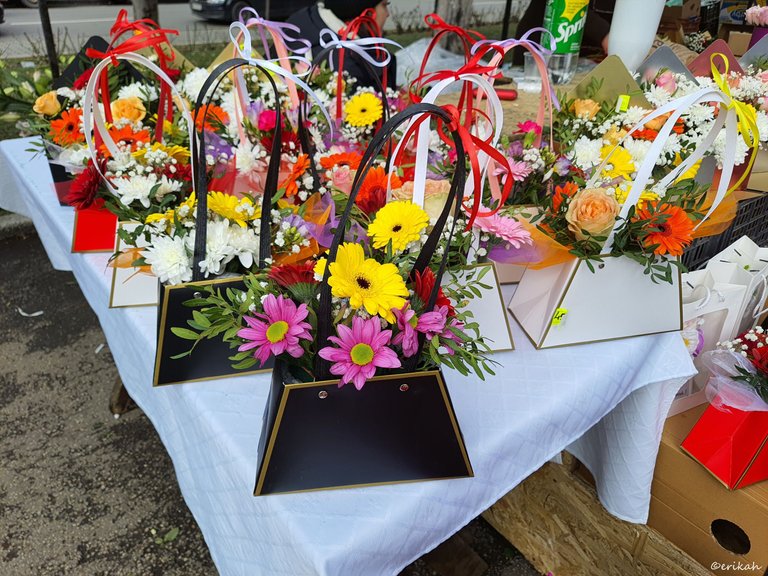 People are getting inventive. You could buy a handbag style bouquet. It's definitely not my style, but others might like it.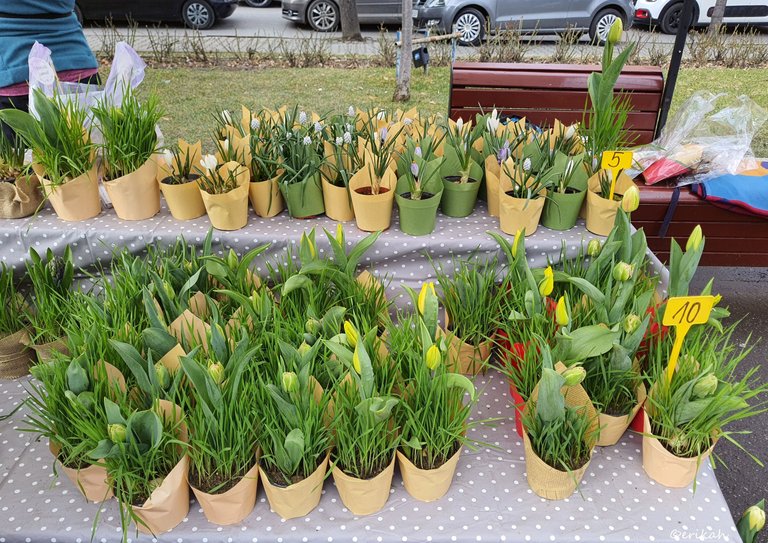 These may look shocking to you, but I loved them. Tulips wrapped in paper, simple and elegant.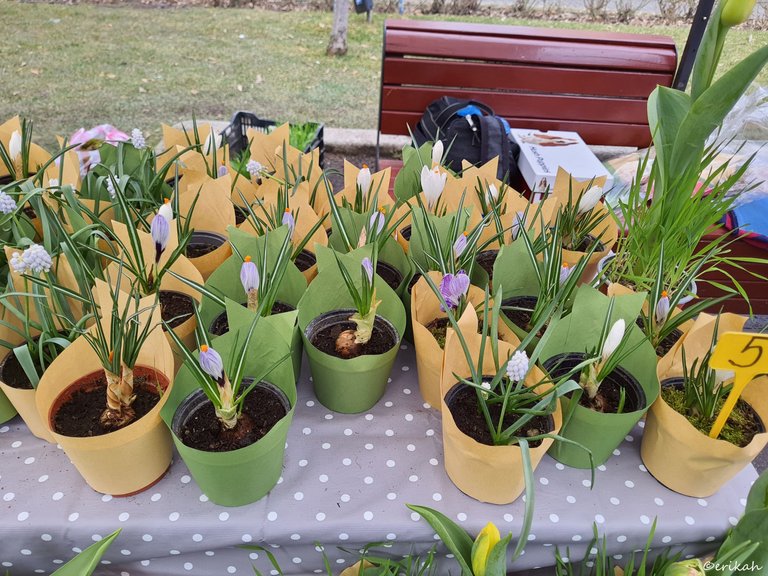 Crocus, my favorite and I'm glad to see these sold in pots.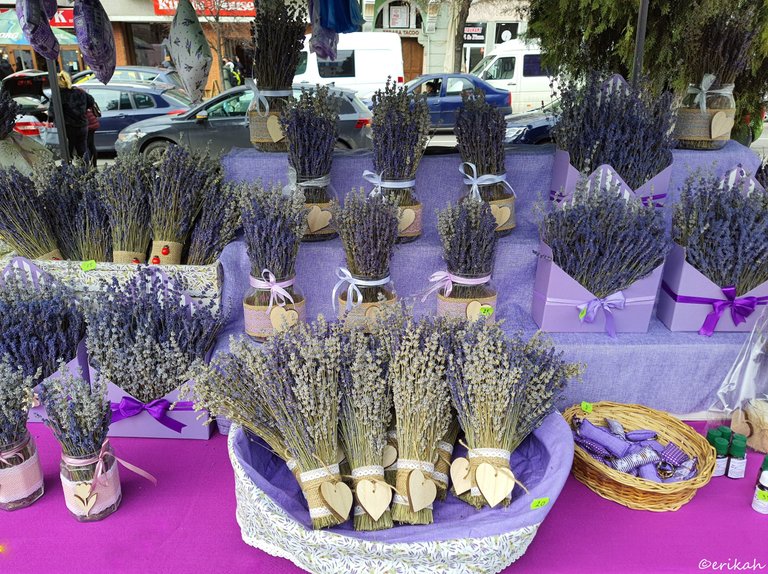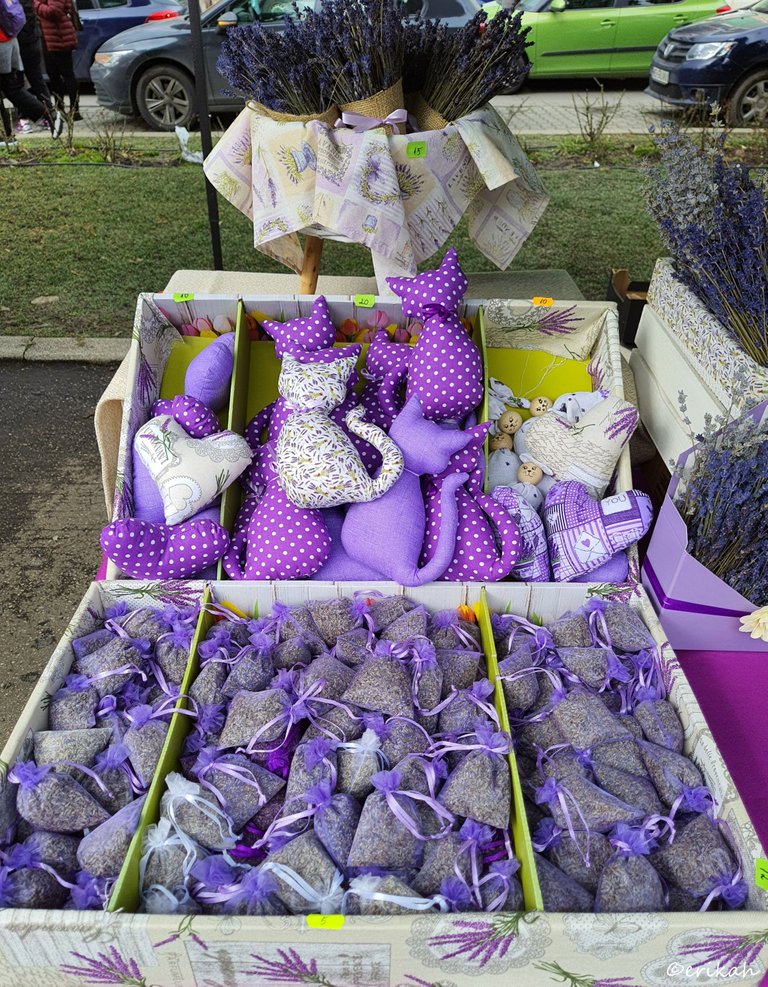 Dry lavender, which was a surprise as this is definitely not something you give women today. But who knows.
These were cute though. Too bad lavender is too strong for me.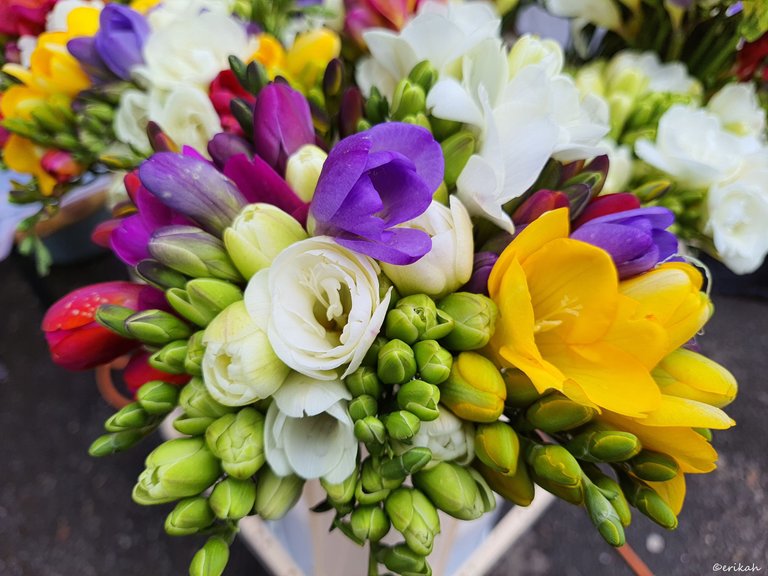 And this is where my heart starts aching. These are freesias, one of my favorites during spring. Why the heart ache you may ask. Well, freesia flowers have an exceptional scent, that I love. I remember when I was a little girl, we got freesia for the 8th of March and the scent fill the whole house.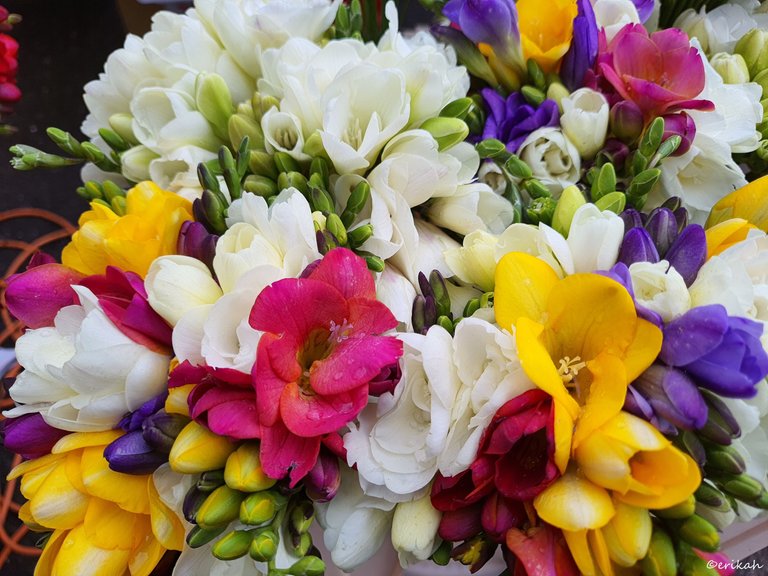 Today you can buy any color you want, there are plenty, freesia is not scarce anymore, but the scent is gone. The flowers you buy today have no scent. Sellers tell you that is because the flowers are in the open and the scent fades away, but that is not true.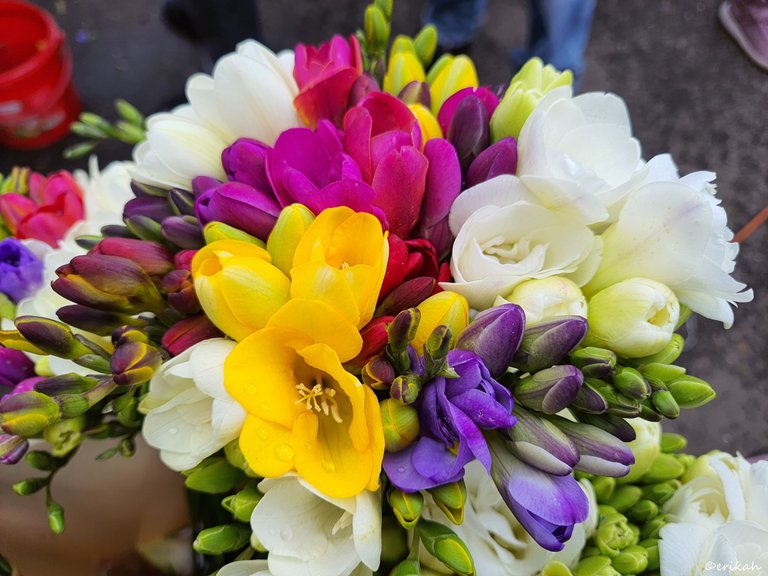 You buy the flowers, go home, put them in water, then you wait for the scent that you will never smell.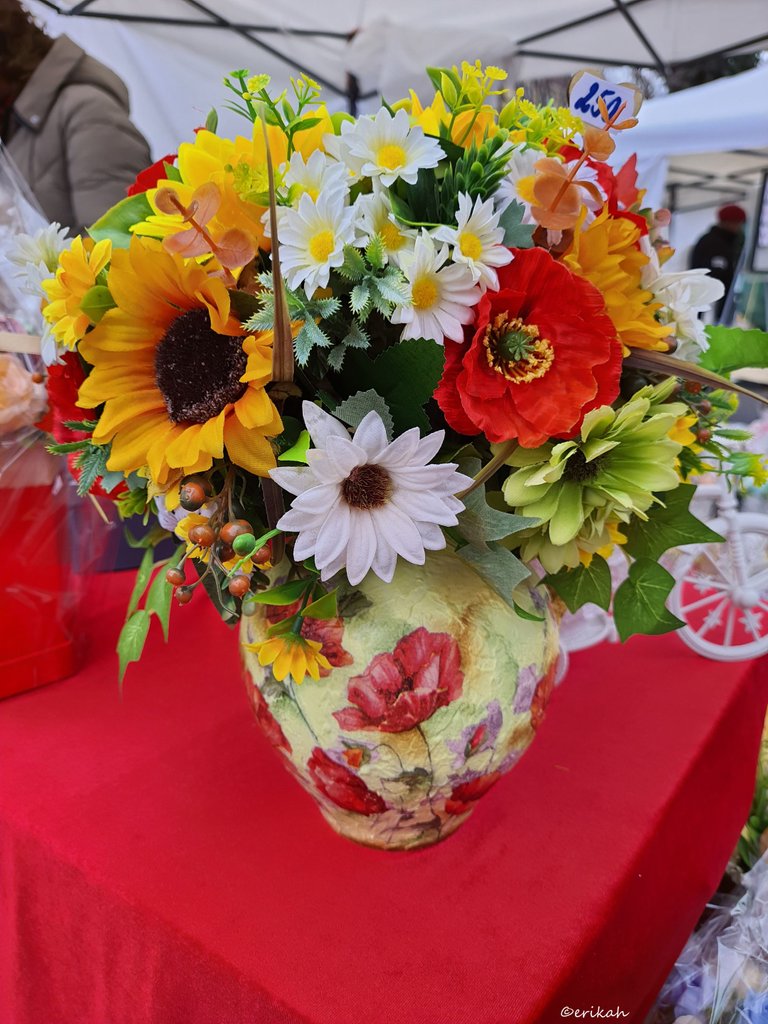 A hand painted vase, full of artificial flowers, costed around 50€.
There was something fr every pocket and taste, that's for sure. I hope you could find something you like here.

If you're a newbie, you may want to check out these guides:

---
---