From Robots To Surveillance And Guns

After showing you the cool stuff of the exhibition organized by the special forces, today I'm back to show you some different equipment that is needed in combat nowadays. There were a lot of cool things at this section too.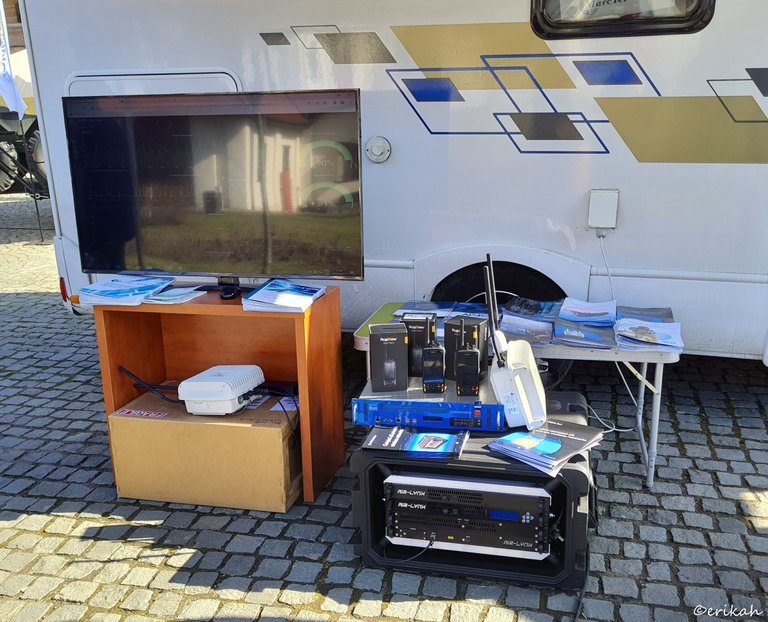 What you see here is two RugGear RG760.
the world's first PTT-ready smartphone featuring private and public LTE for high-speed wireless communication, even in the most remote areas, thank to private LTE Band 31. Built to IP68 standards, it safeguards against harsh conditions so your workers can make unrestricted calls wherever they are. source
No matter what war or conflict we're talking about, communication is key, so it's better to have the best tools. I don't know if it is available for civilians as well, but in remote areas I think it would be useful.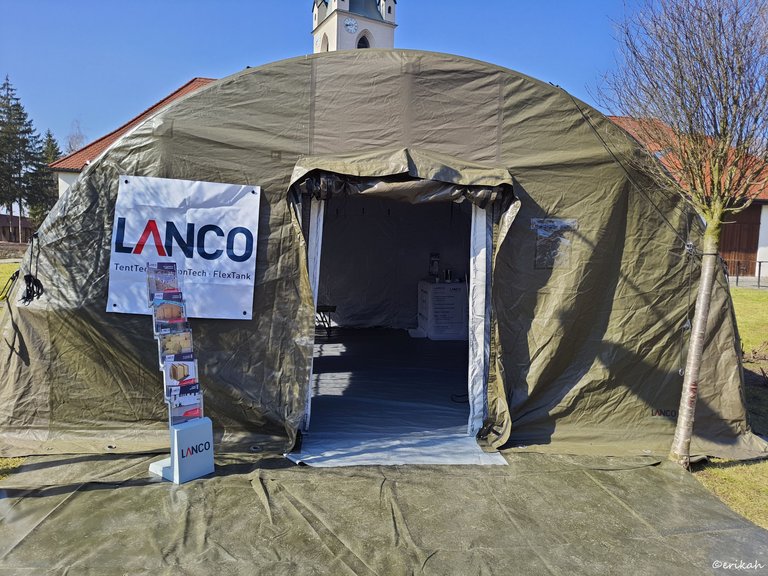 I was looking at this tent and was thinking how much can one like this cost. These tents are not just for the army, can be used in any emergency situation and if you're a camper, you can buy one and set up camp where you'd like and have a big home. It's huge, compared to those tourist tents that are mostly for sleeping. During covid and the beginning of the war these tents came in very handy.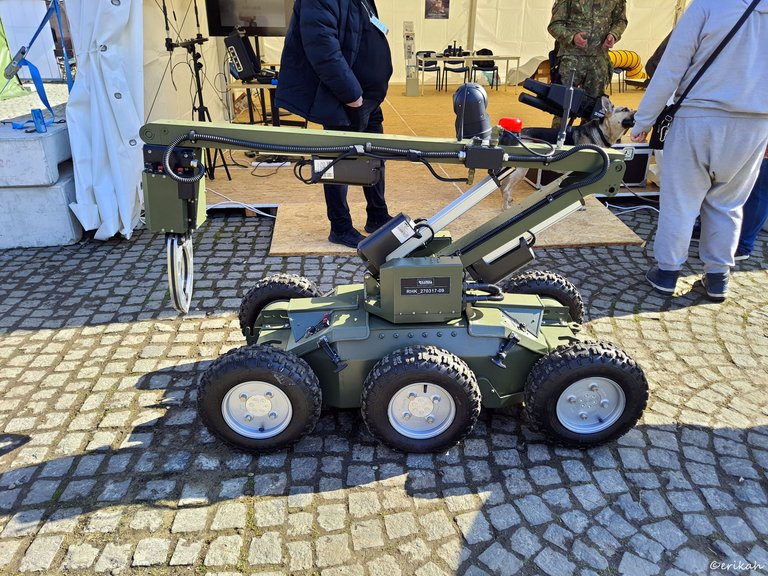 This was another cool toy, but was not doing anything, was just parked there.
used for pyrotechnic operations and reconnaissance in disposal of dangerous objects, chemical detection and rescue operations, manipulator with extendable source
Unfortunately I wasn't able to find it on the internet, but based on a similar one, that's what this robot do. Robots are taking over in many areas, to protect humans and service dogs. Robotics is the future, like it or not.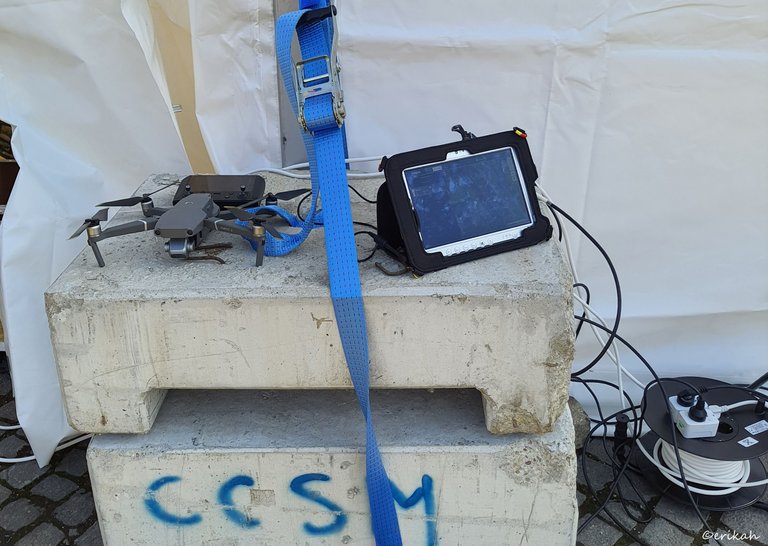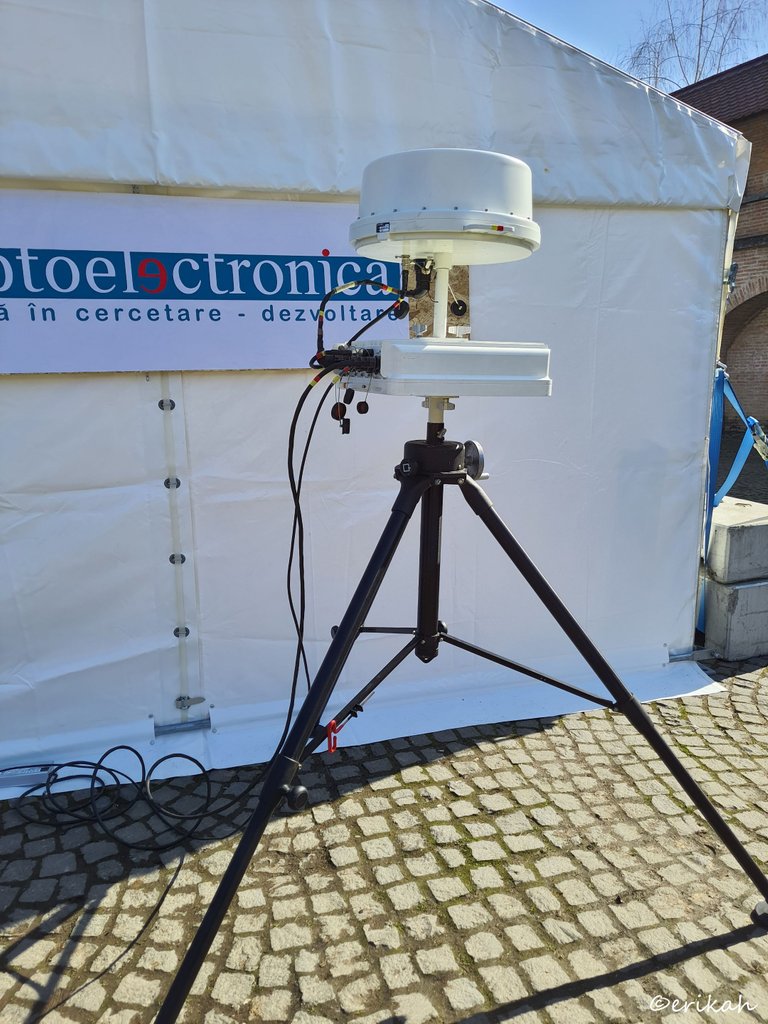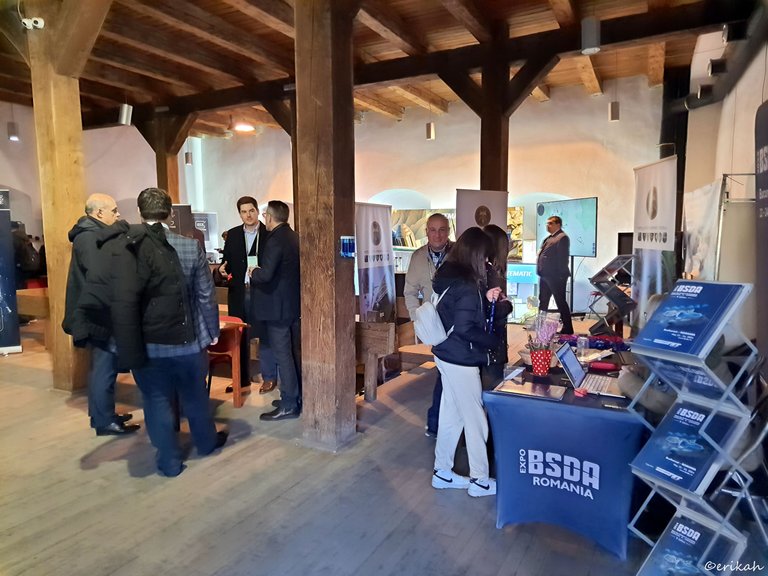 This was where the fun began. The room you see on the photo above is on the first floor of a medieval bastion, which was built in 1492 and has been used for defense purposes for centuries. Now, in 2023, there was an exhibition organized by the special forces. Imagine the time gap between the building time and now and imagine the differences in defense style and technique between the two eras. It was quite amazing to think of this. Imagine bringing back to life those who built it and showing them what we are using today as defense technique.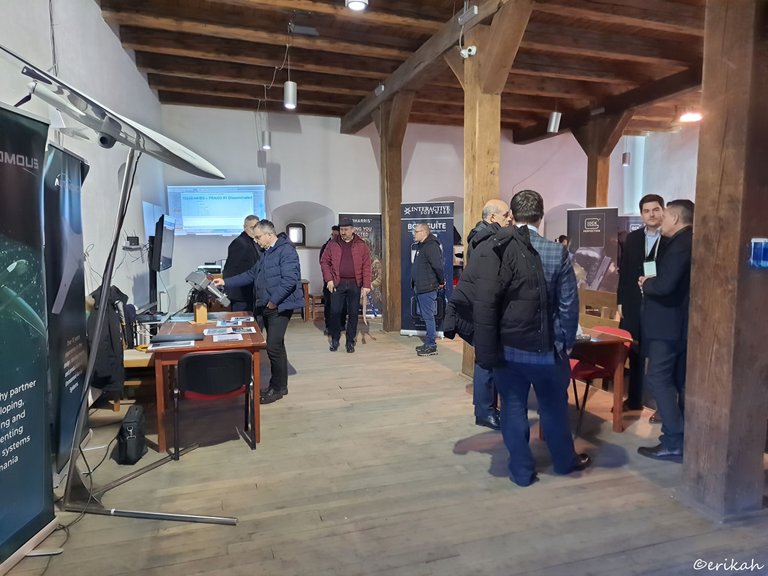 This floor was full of weapons and surveillance technique.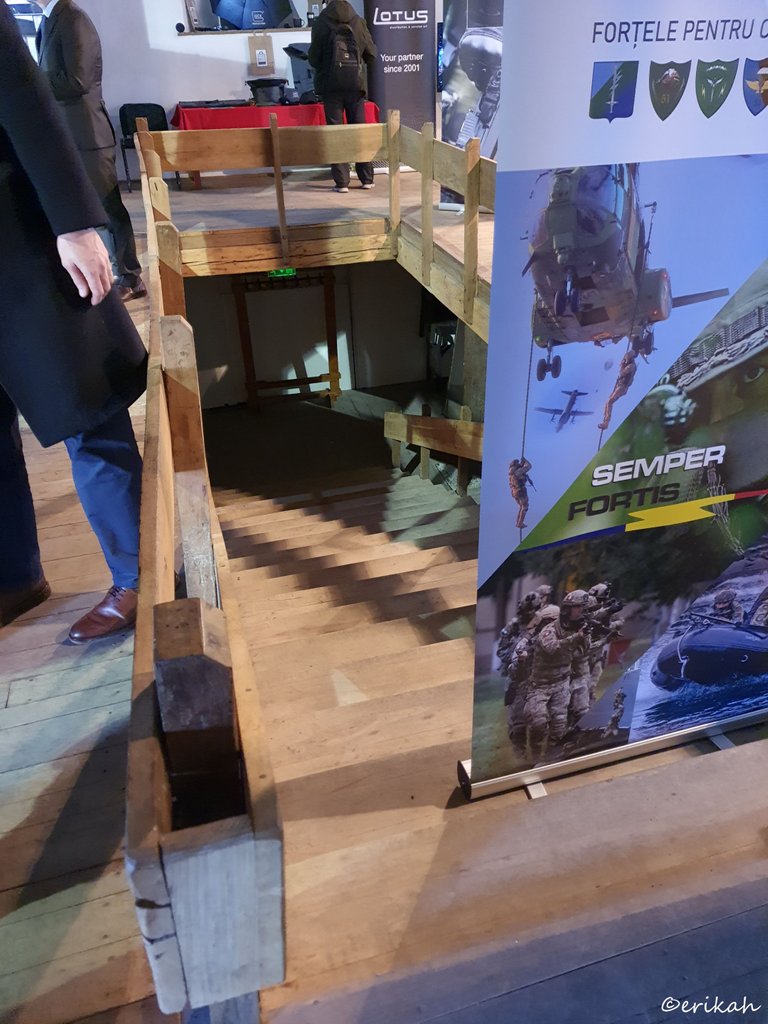 This was the way down to the ground floor of the bastion, but it was not open to the public.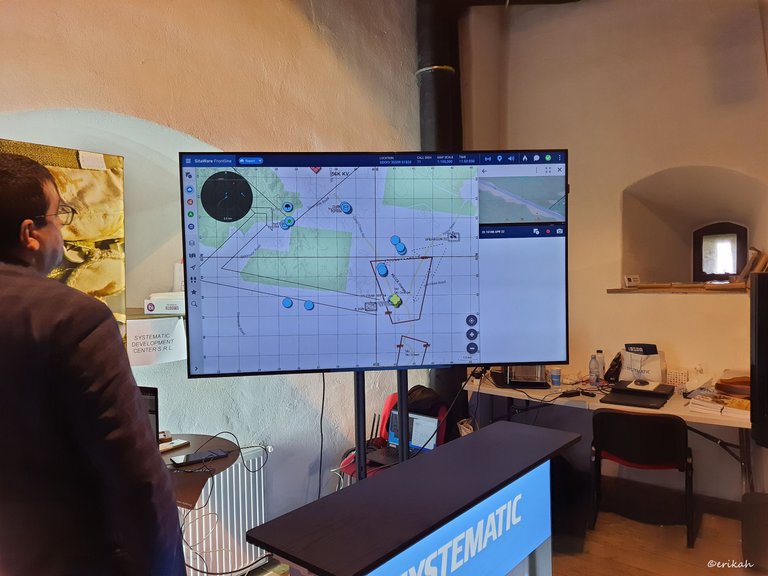 This is most likely how the front line looks like in the control room.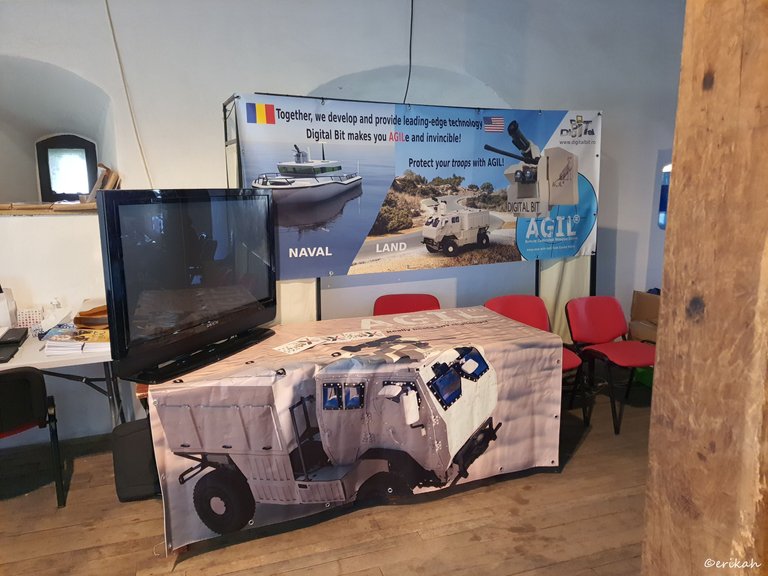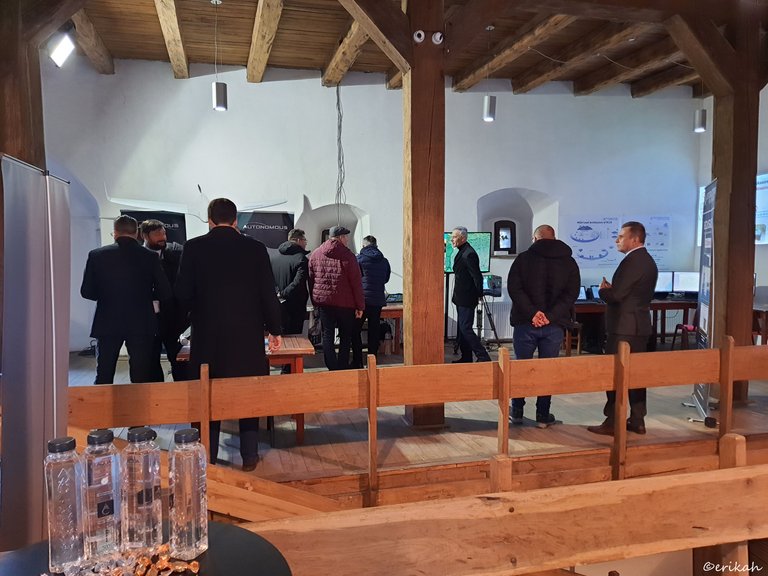 The guys on the left were speaking American English.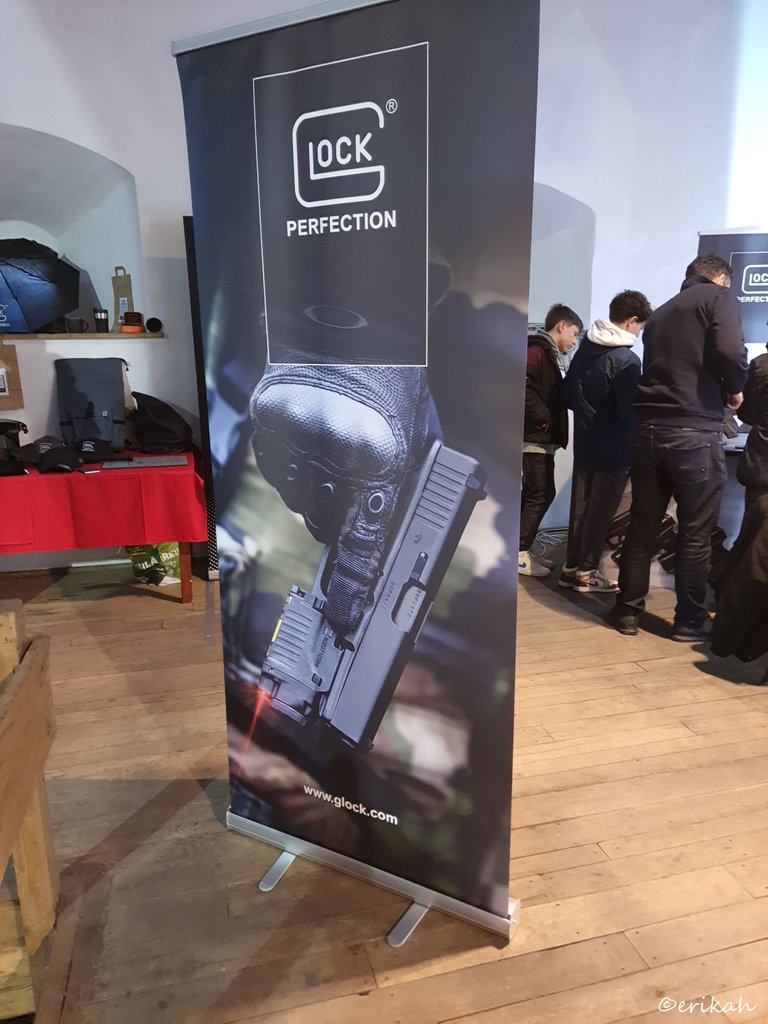 A Glock? Anyone?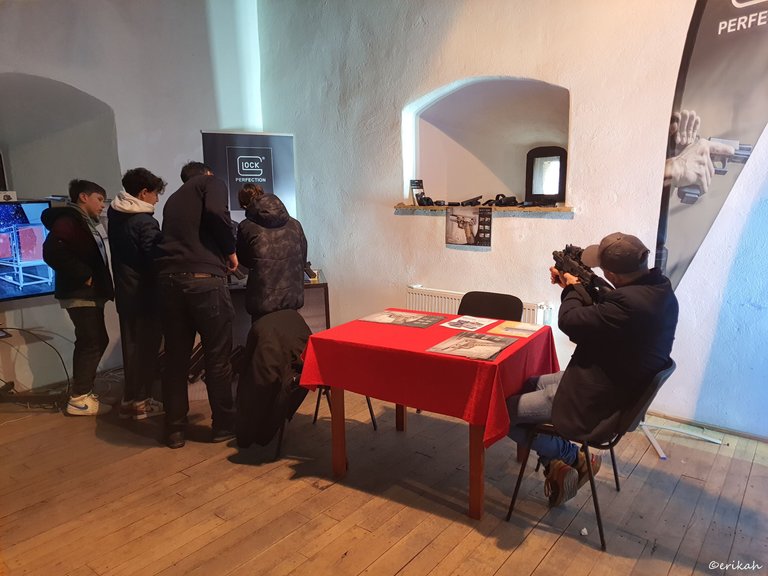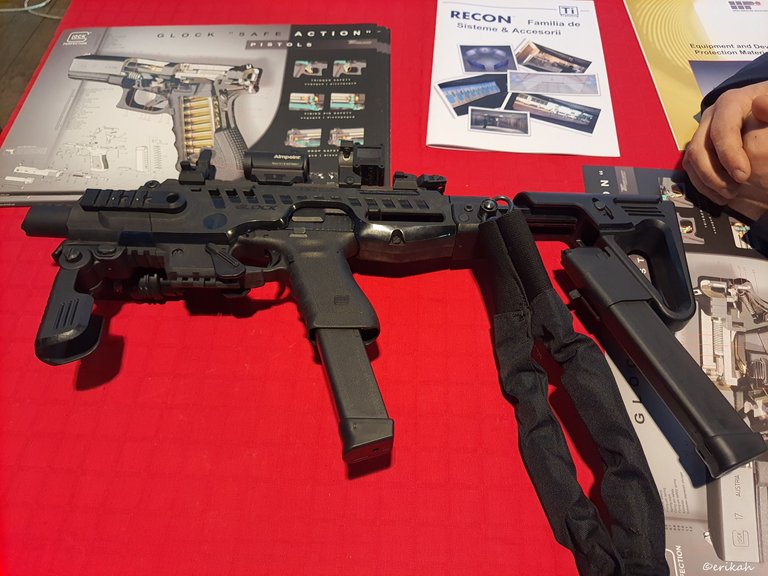 As there was no one here, I stopped for a minute and took this Glock in my hand. I wanted to see how heavy it is. Well, heavy is a relative term here, depends on who's weighing the weapon. For me, as a woman who used a rifle only once, it was a bit heavy. I must specify that loaded it is way heavier (needless to say, there were no bullets in it). I had a chat with the guy sitting at the table and he said this Glock is not heavy. Obviously he must have held much heavier toys, so he knows better and I believe him. He offered to take a photo of me, holding the Glock, but I said no thank you, I'm fine without the photo. It's enough for me that I could hold the gun and take a photo.
Then we spoke about the AG7, which is a portable anti-tank grenade launcher. I told him I saw one years ago and he was a bit shocked. That's a weapon you only see in the army, in strict conditions.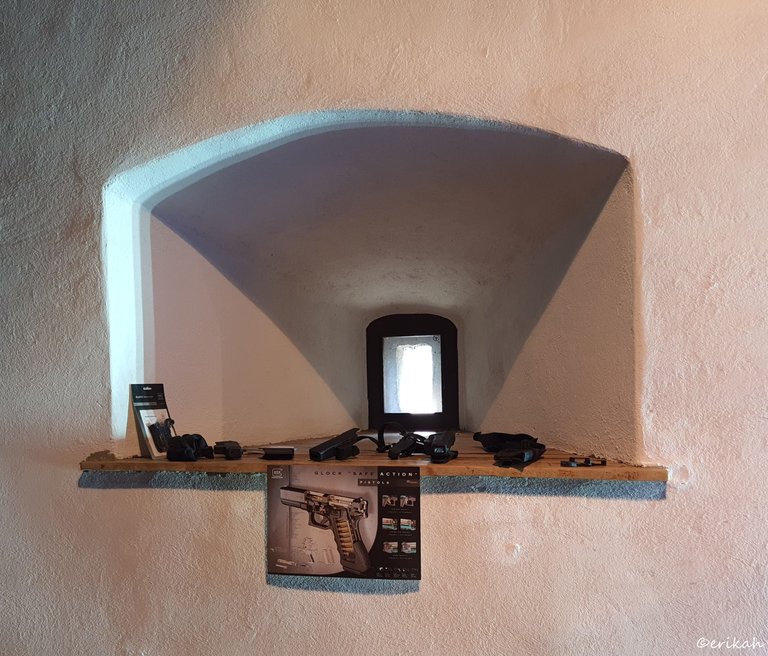 This was a funny scene. The small window you see is actually the bastion's opening used to shoot the enemy back in the day. I'm not sure if you can see how thick the wall of the bastion is.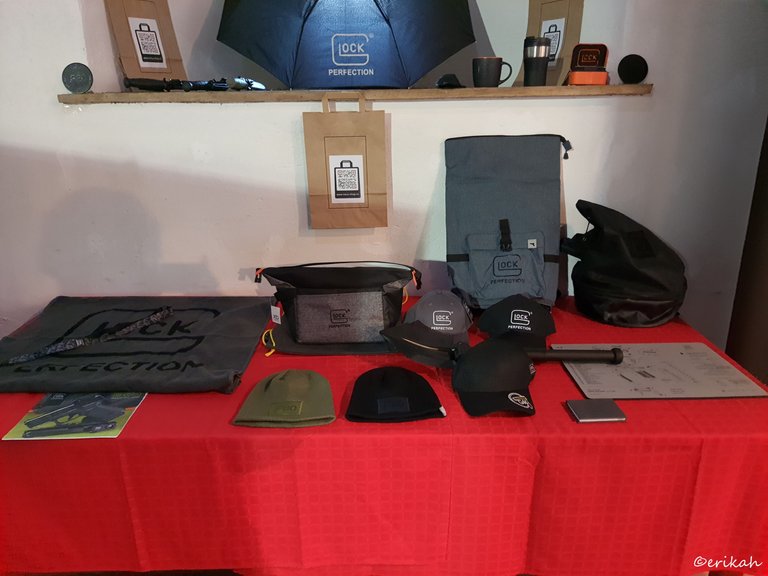 There were different accessories here, but not for sale. I ran a search and you can check out their website here, if you're interested -> https://eu.glock.com/en. They have some super cool outdoor equipment like field and survival knives, entrenching tools and a bunch of pistols, obviously. A knife like that would be cool though, just keep it out of the sight of police as it is considered white weapon and you can be fined for wearing one in the city. Not that I want to.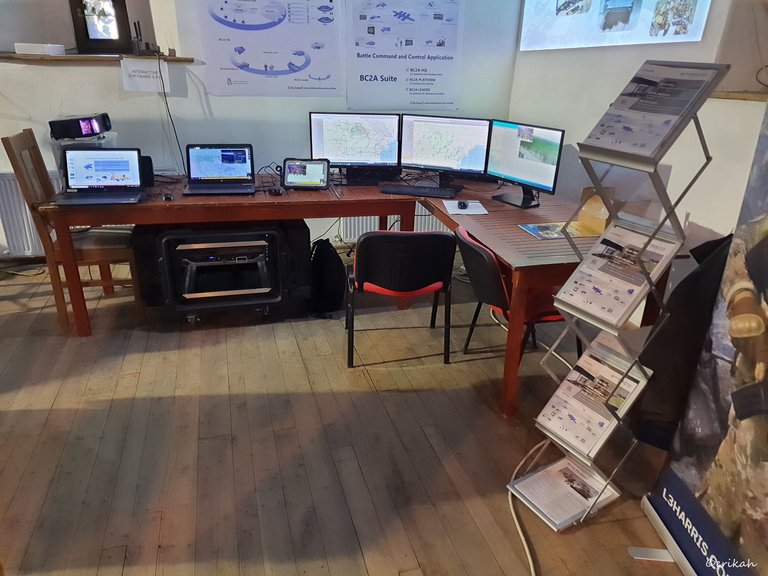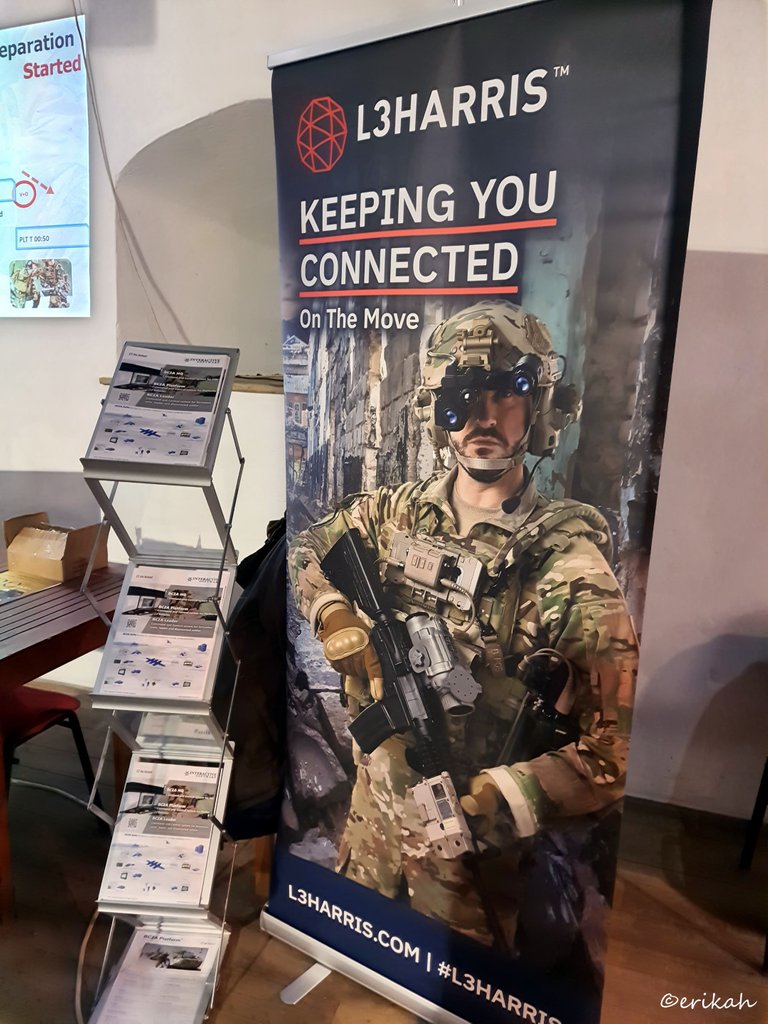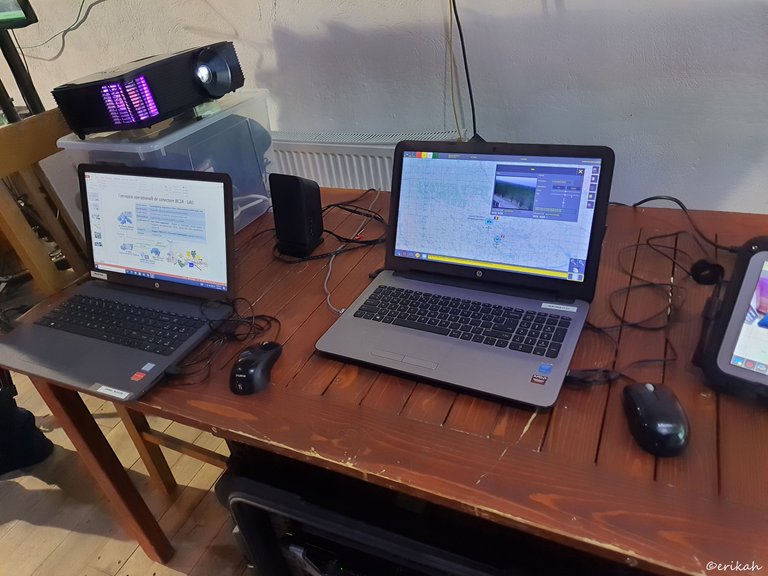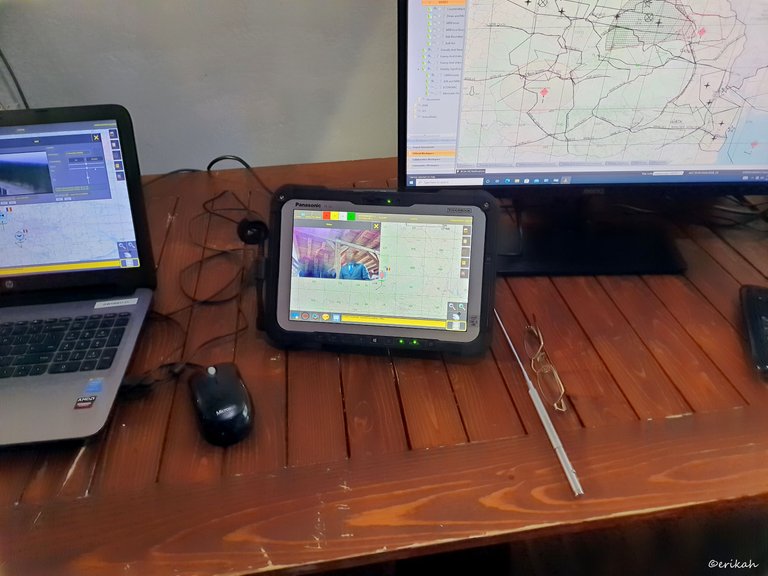 There was a nice gentleman here, who was kind enough to explain me how these stations work, to gather and distribute information on a need to know bases. This is where decision making is happening.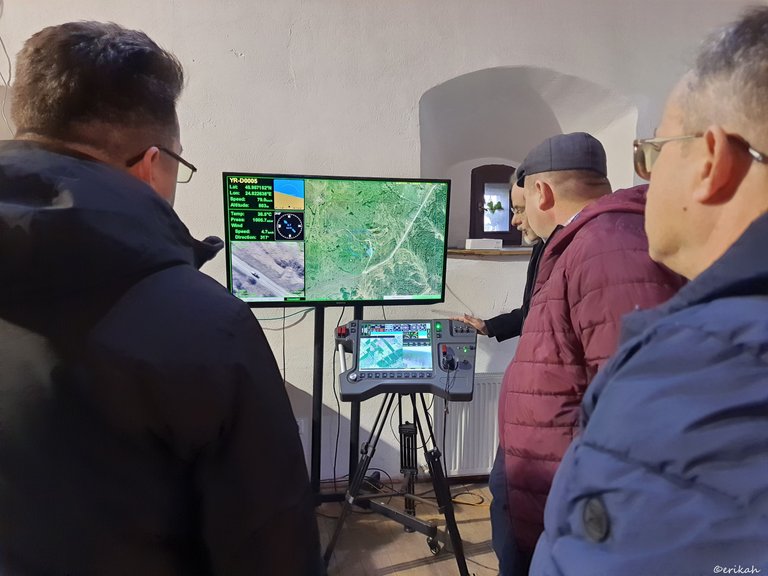 I don't think I need to explain what you see here. Obviously it's just a simulation as there was no war going on in the immediate area, but this is how it's done in real life. On the upper left you have a bunch of useful data, like longitude, latitude, speed 79 km/h, altitude 803m, temperature 38.5°C, wind speed and direction. These variables always have to be taken into consideration when making a decision and executing.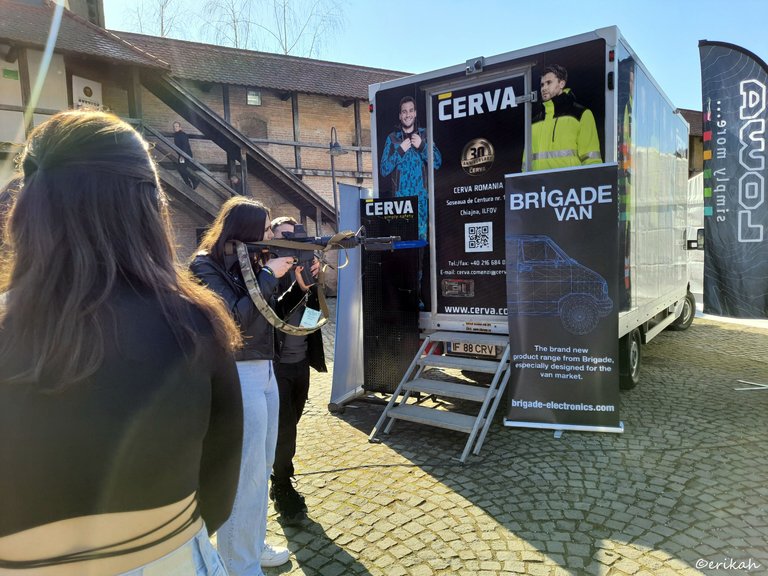 You could shoot here as there was a gun available, but with blanks, obviously. The guy was explaining the lady how to hold it correctly and how to aim. There was a crowd waiting in line to shoot. You can imagine :)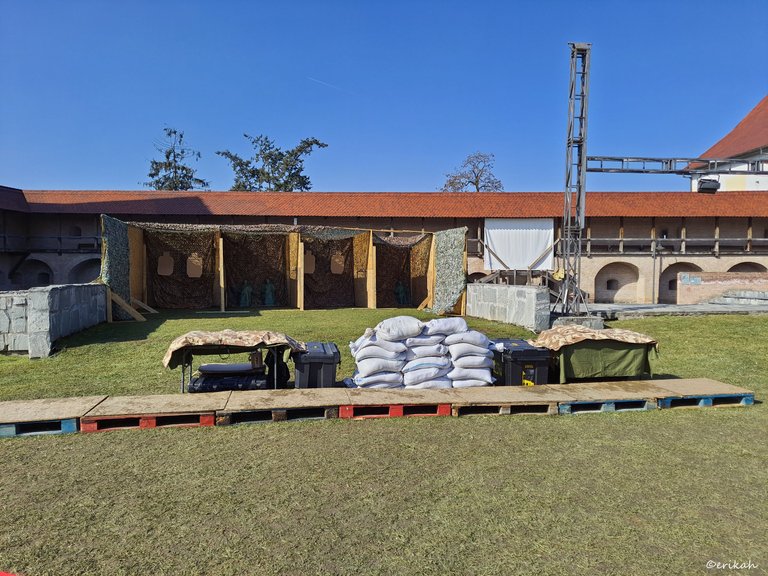 There was a simulation of a shooting range, but just for demonstration purposes as you were not allowed to go closer and there were no guns to shoot with.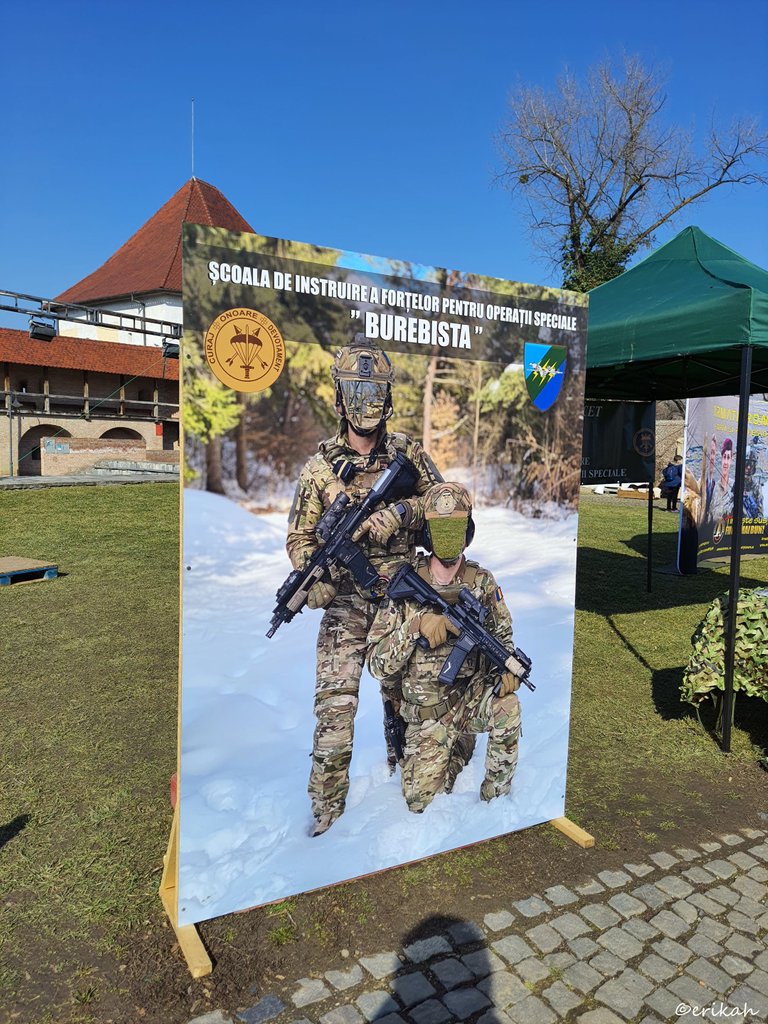 You could take a photo here, posing as military. Surprisingly there was no one here, everyone was where the guns were.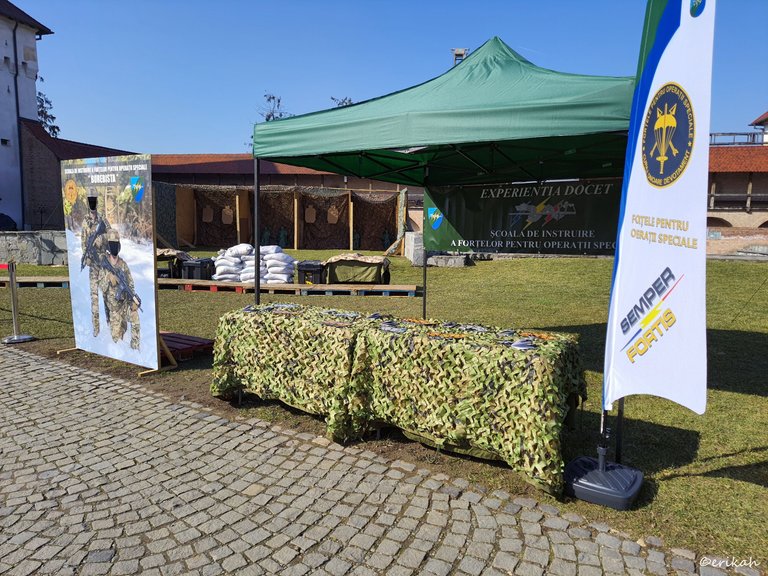 These guys (that you can't see in the photo) were from the training unit for special forces. This exhibition was organized with the purpose of showing civilians how the army and special forces work, but also to inform those who are interested to join.
If you've missed my previous posts about the exhibition, you can check them out here:

If you're a newbie, you may want to check out these guides:

---
---