Frost Looking Like Snow
This morning we've got another wave of frost. It's been -4C during the night and when we woke up, everything was dressed in white. It wasn't snow, although the temperature was perfect for snowing. It looks like we have to wait for snow a little bit longer, which could be months or even a year as we've seen winters without a drop of snow before.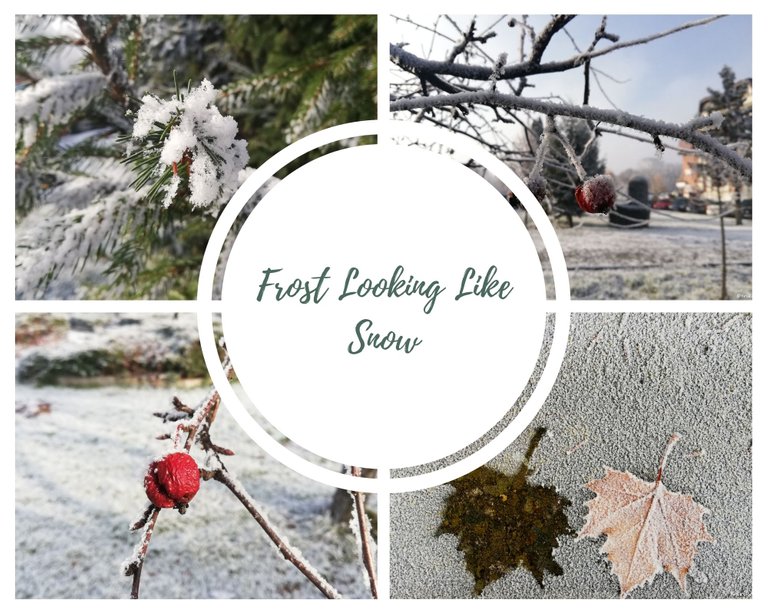 When I saw the frost I knew right away I'm going to take a few photos on my way to where I was going as every occasion is a good occasion. This time I thought I'd look for hidden gems but you know how it is. You leave with some nice ideas and come home with something else as what you wanted was not available. This is life.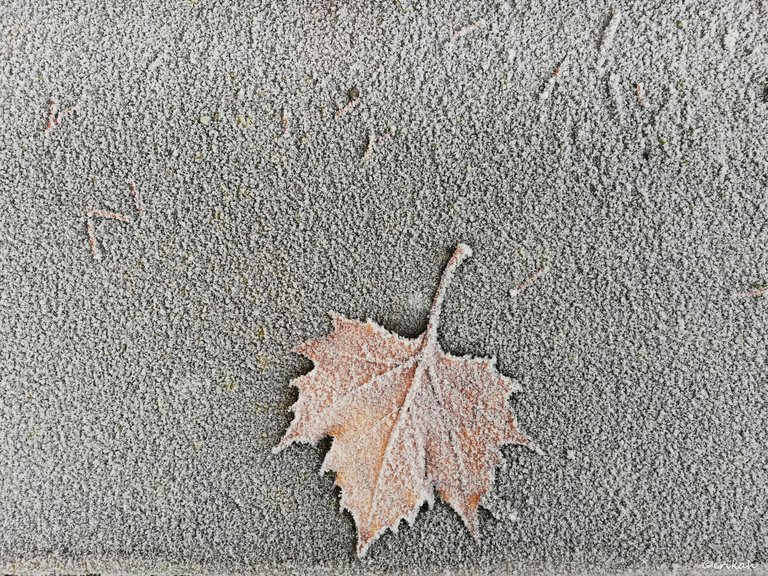 On my way to my destination I spotted this leaf on a ledge. It was the perfect scene for me, undisturbed and offering the possibility of remodeling.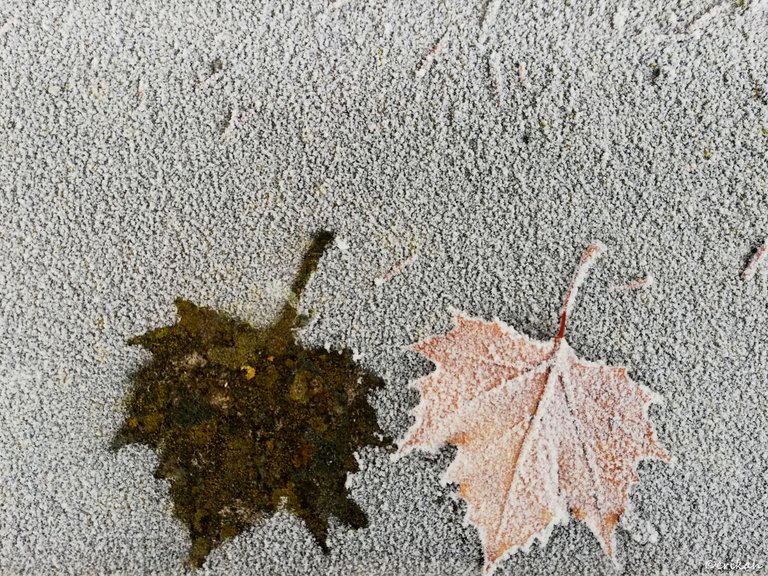 I knew right away what I wanted to do and voila! I moved the leaf next to the original place to create another one, like there were two of them. People were passing by and were looking at me with strange eyes wondering what I was doing. Nothing special, just creating a scene that I needed :)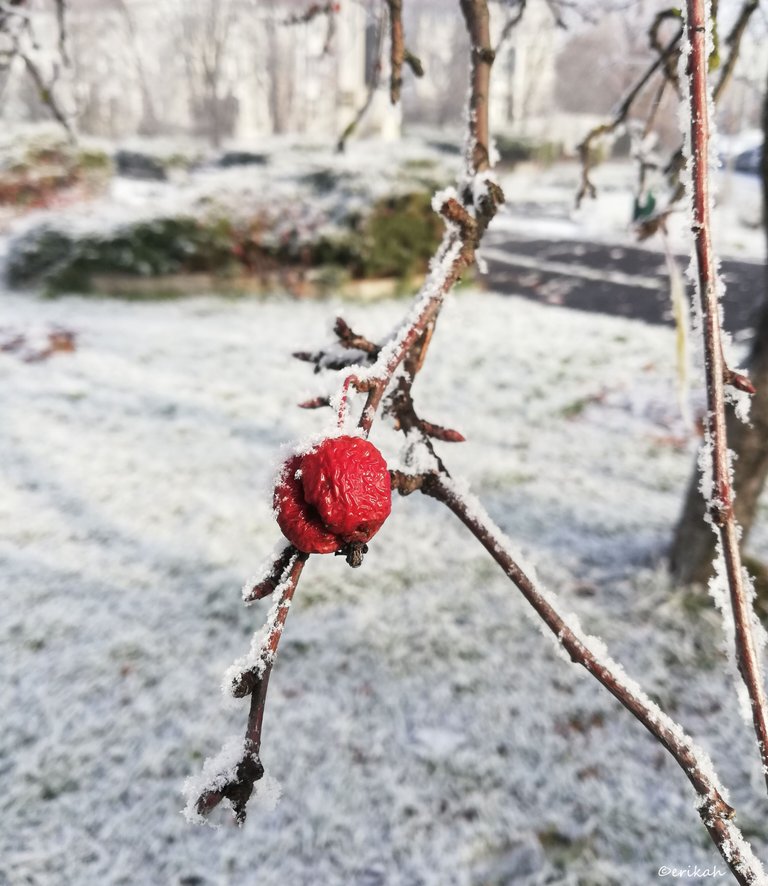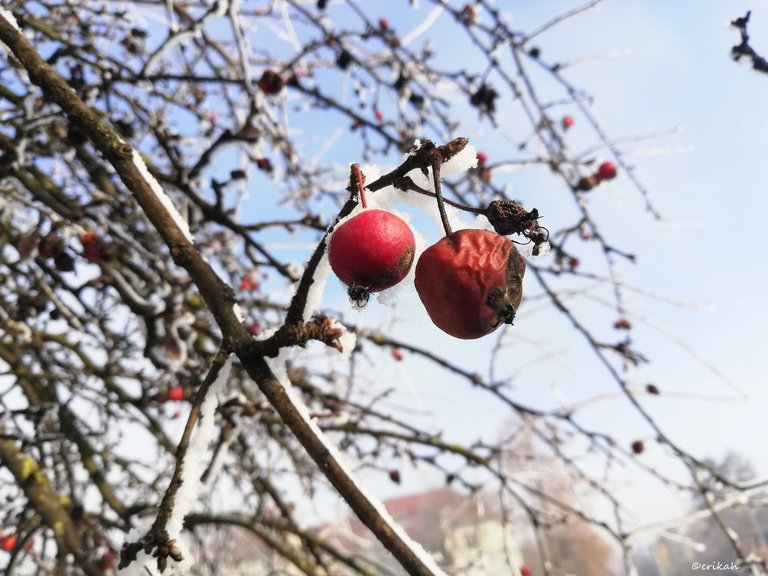 Next I found some berries. Hunting for berries when everything is already covered in snow is a lot of fun. There are limited options as you have to look hard to find something, but I was lucky today as I knew where to look.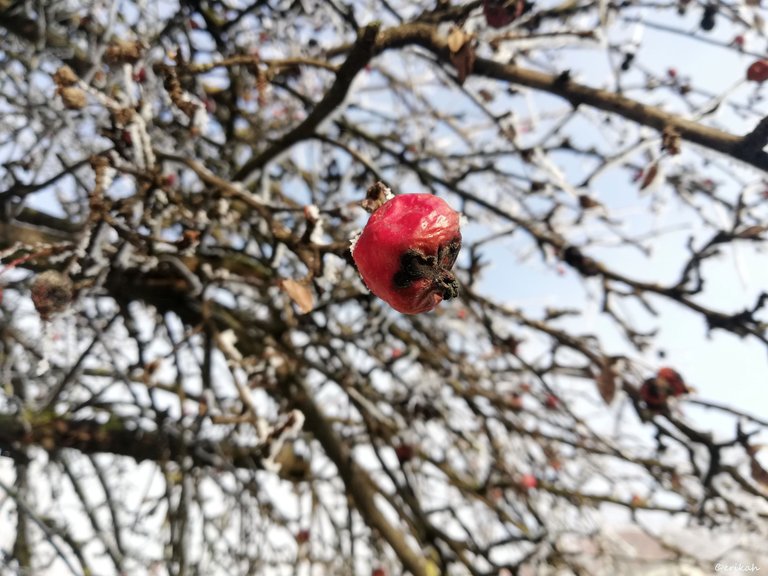 This is the wild apple that has beautiful pink blossoms in May or June. I'm not sure how these fruits could survive till now as they usually vanish after the summer is over but it looks like these few are brave.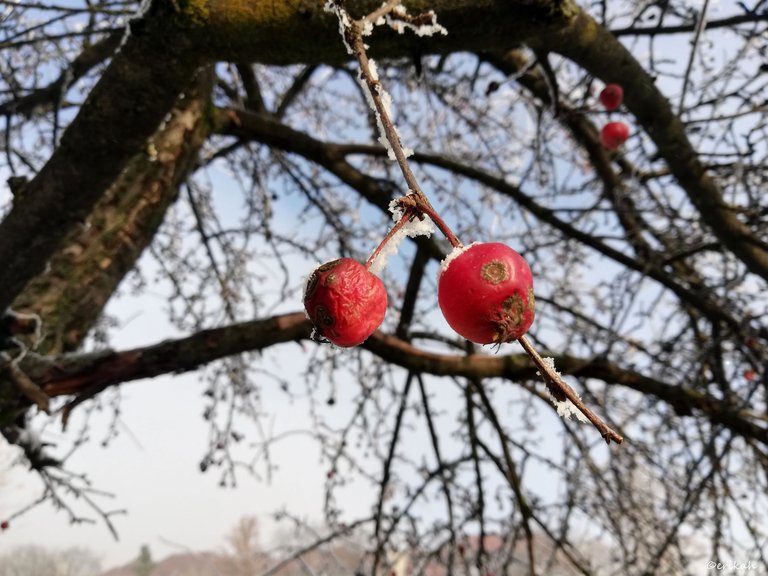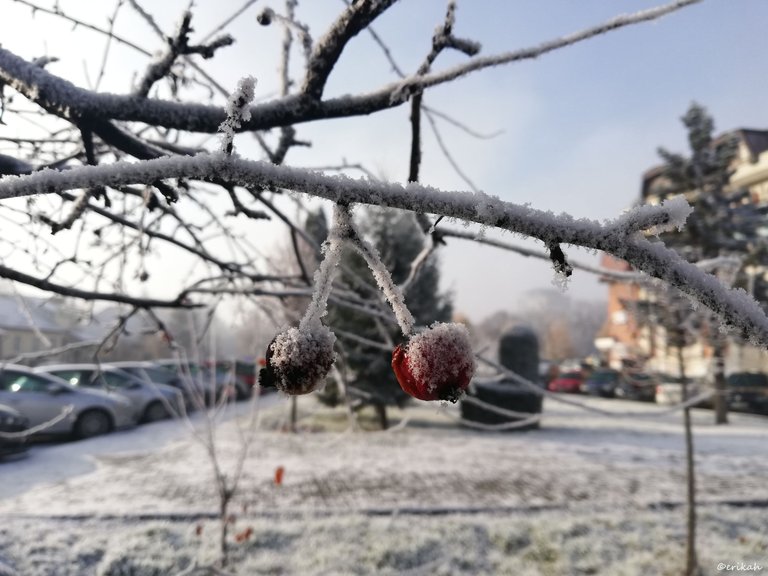 Looking at this photo now, it looks like that's real snow and not frost.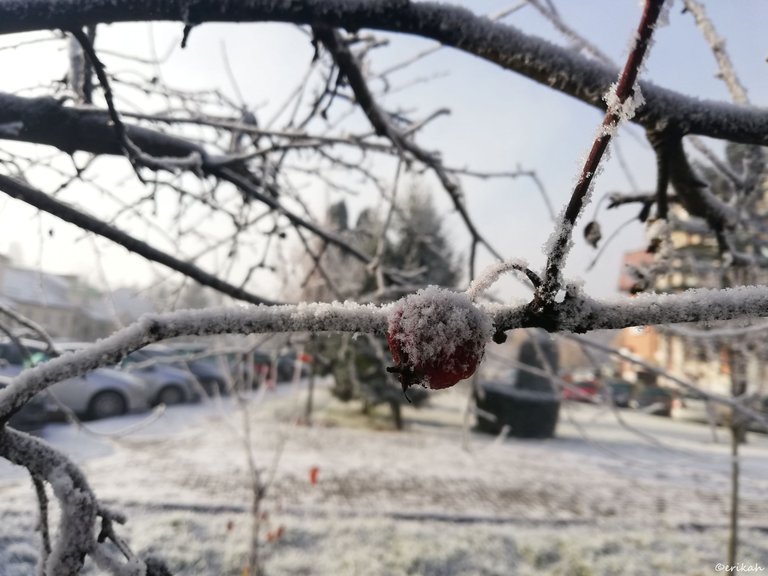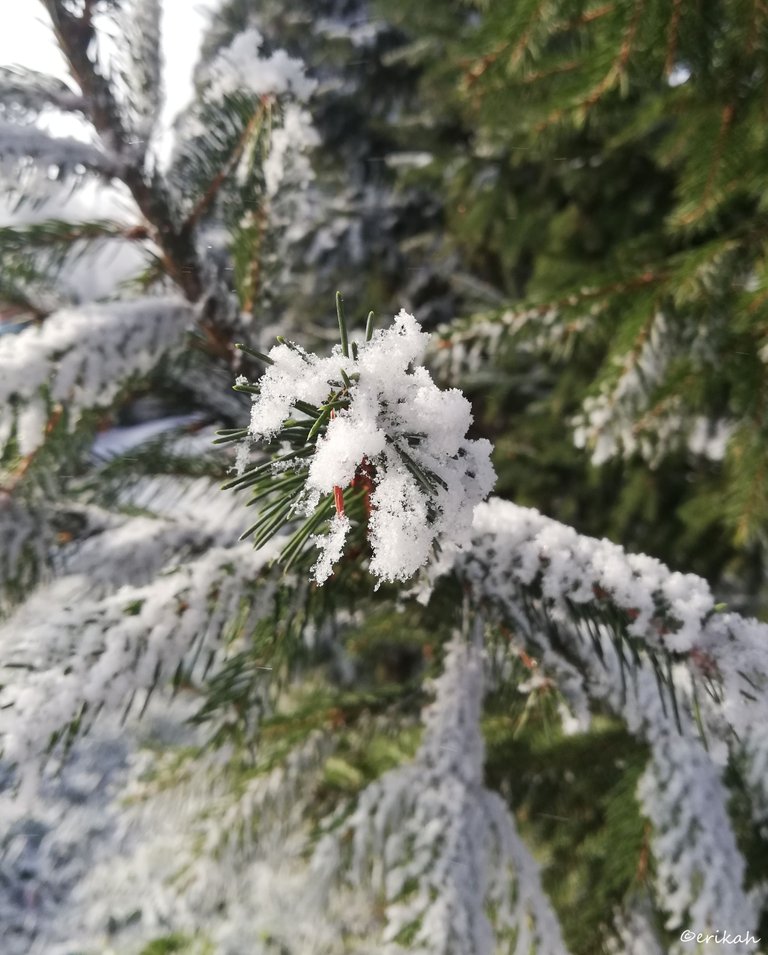 I love all the photos posted above but this is special. It really looks like a snowy Christmas tree. We have plenty of pines in parks, different types and when it's snowing, they are looking really nice.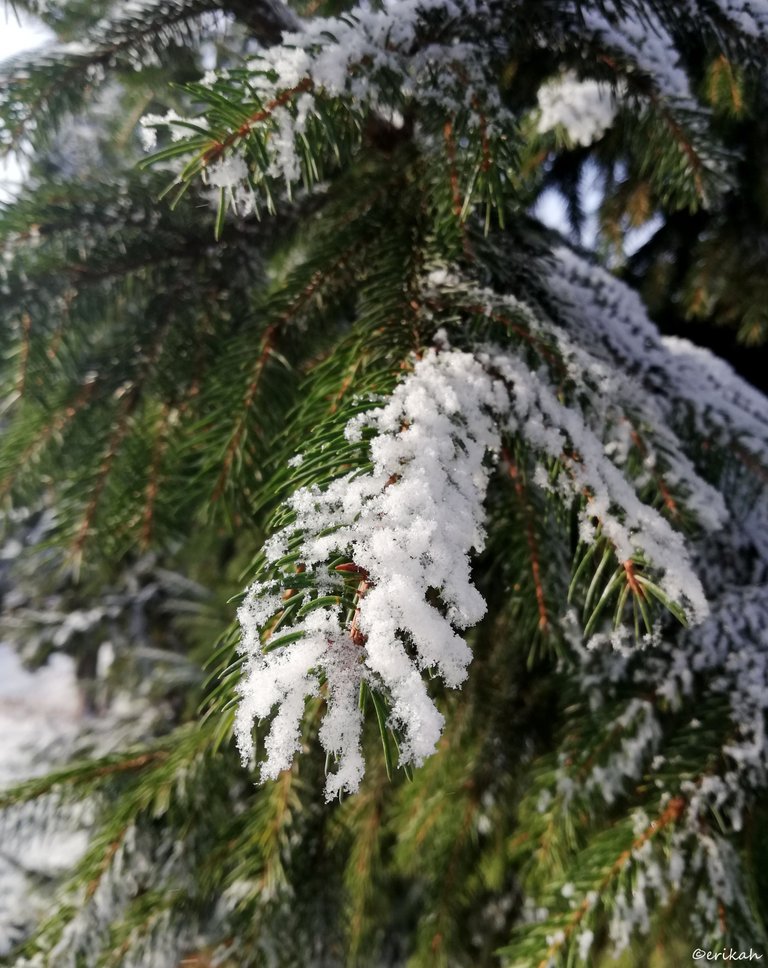 In this post I tried to focus on three different subjects to make it more interesting. Lucky me, nature was generous with me today and gave me these scenes.
I was thinking I could make a puzzle out of these photos, or some postcards on a print-on-demand platform. I used to do that before I joined Steem/Hive and would love to do it again, but unfortunately lack of time is stopping me from it. It's so exciting to know someone is going to hang your photo on their wall or will play with a puzzle that has been made based on your photo.
So.... Which one is your favorite?

---
---