Frozen Nature
After the summer was over, flowers in public parks had to be replaced as not every type can survive low temperatures autumn is giving us around here. This is why the city has thought planting cabbage flowers is a good idea.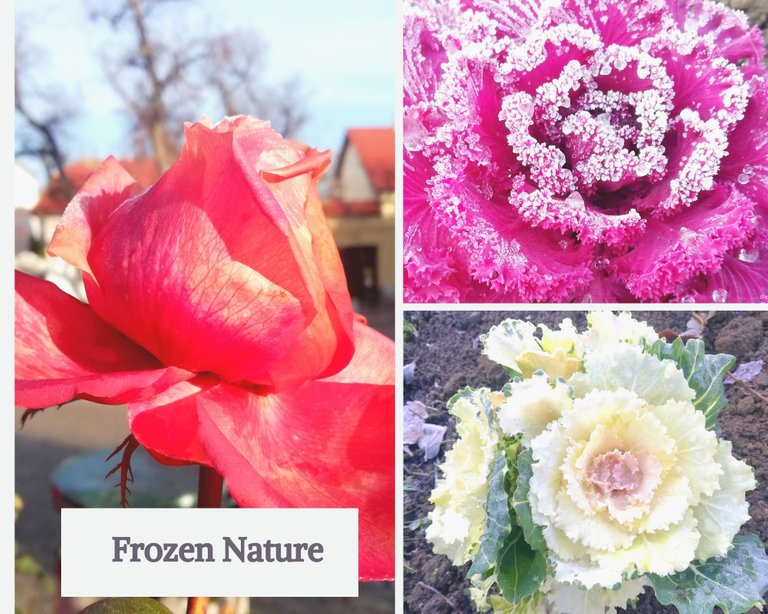 I've seen these flowers before but those were indoor, where there's no danger of frost, but I've never seen them outside till now.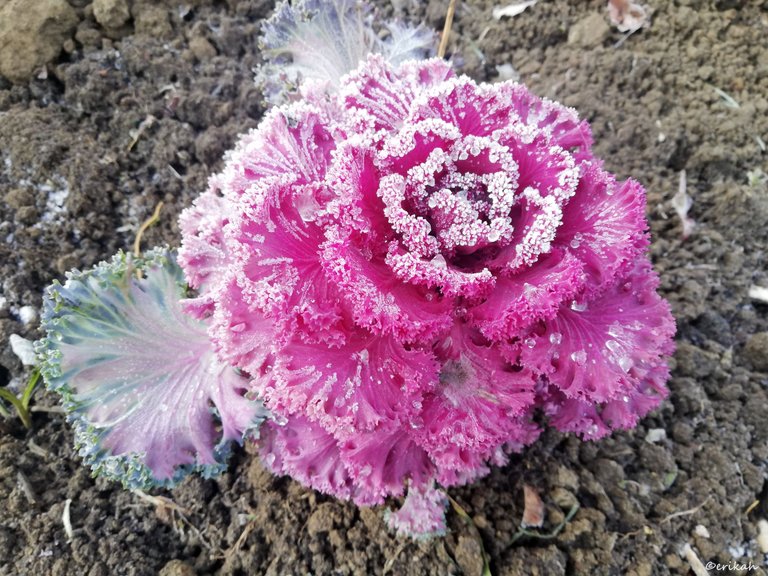 Ornamental cabbage, also called flowering cabbage, has smooth, wavy edges with bright rosette centers of pink, purple, red, or white leaves. It grows about a foot (31 cm.) wide and up to 15 inches (38 cm.) tall with a mounding habit. Though considered edible– it has a very bitter taste– ornamental cabbage is more often used as a food garnish. It may be consumed with a double-boiling method to reduce bitterness or sautéed in olive oil. source
Today I came across these lovely and colorful ones and could not pass by without taking a few photos and have a good look at them.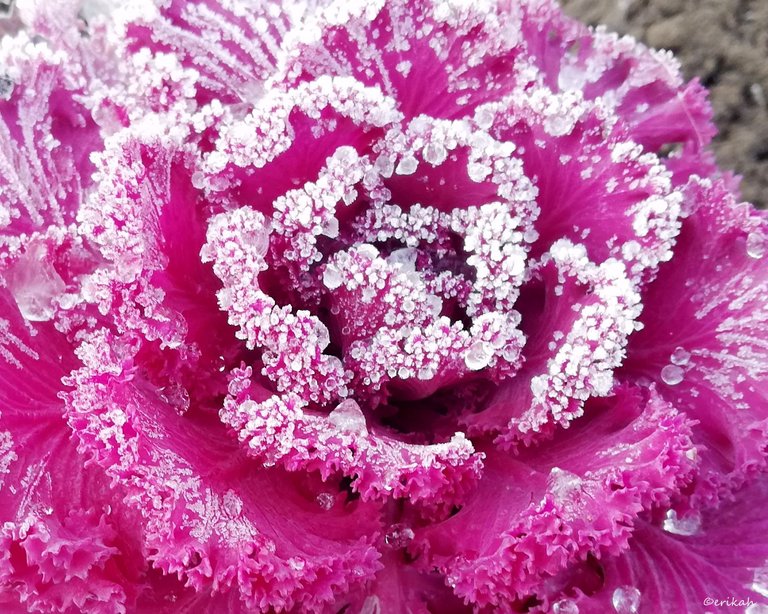 The flowers look like cabbages indeed but are more colorful. I've only seen white and purple, but there may as well be other colors around here. Today I got a little extra as all the flowers presented sign of frost and the petals were covered by ice.
We've been getting some low temperatures lately, the max has been -5C a few days in a row and humidity paired with low temperature means frost.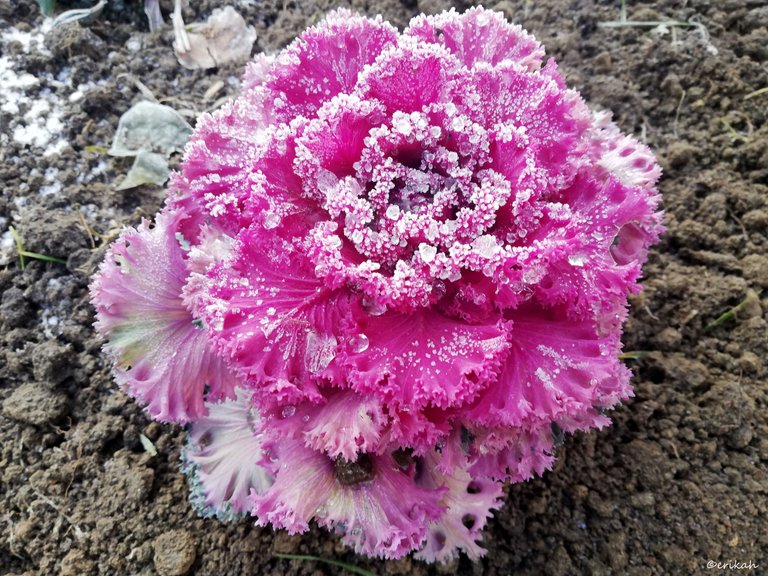 So far they re still looking nice as the colors are intense and intact but I don't know for how long.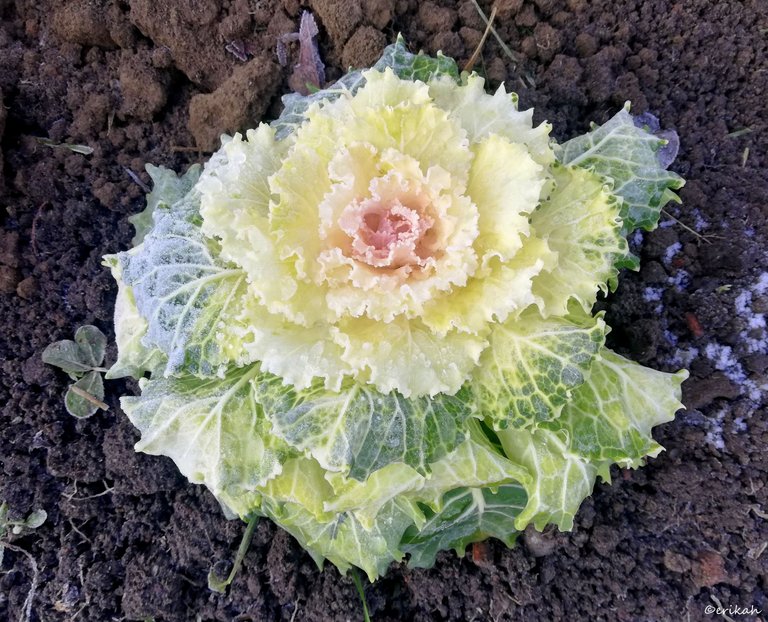 This one must have been lovely before the frost. Green leaves going white towards the center, where those tiny petals are pinkish.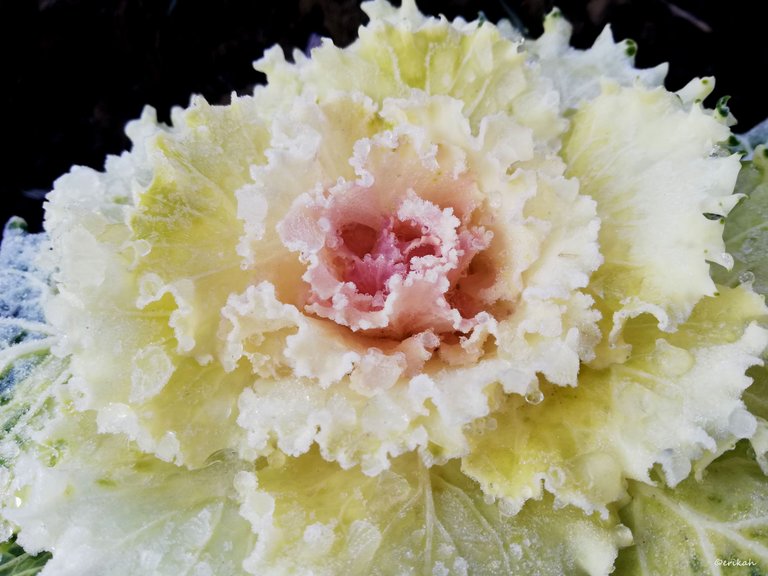 Unfortunately those nice green leave are not green anymore, the frost is turning them white and in the end there will be only ugly brown leaves.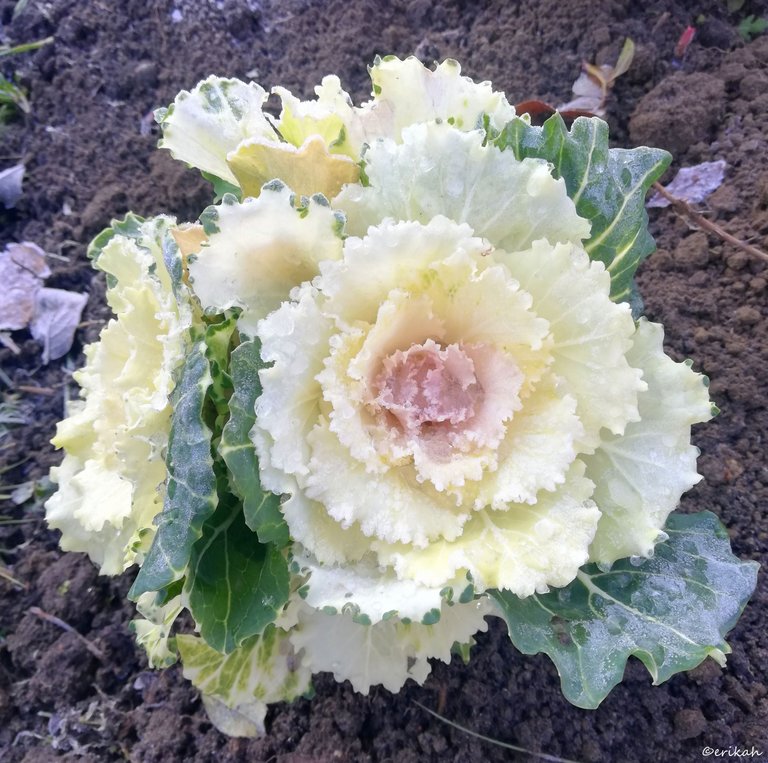 This one is looking a bit better as it still has a few green leaves, but even those are covered with a thin layer of frost.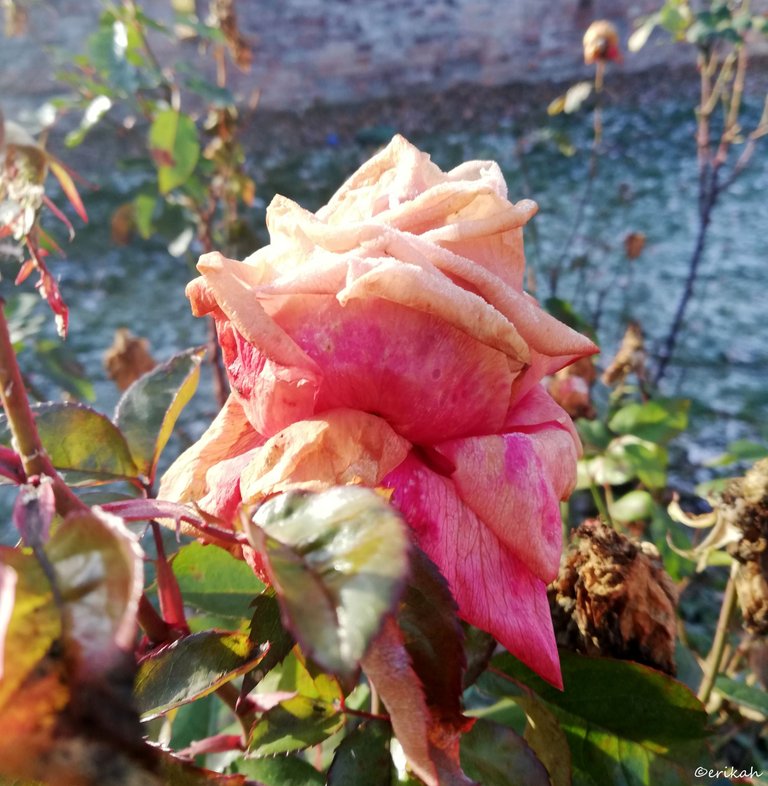 Roses are more sensitive to cold and are pretty much done for this year.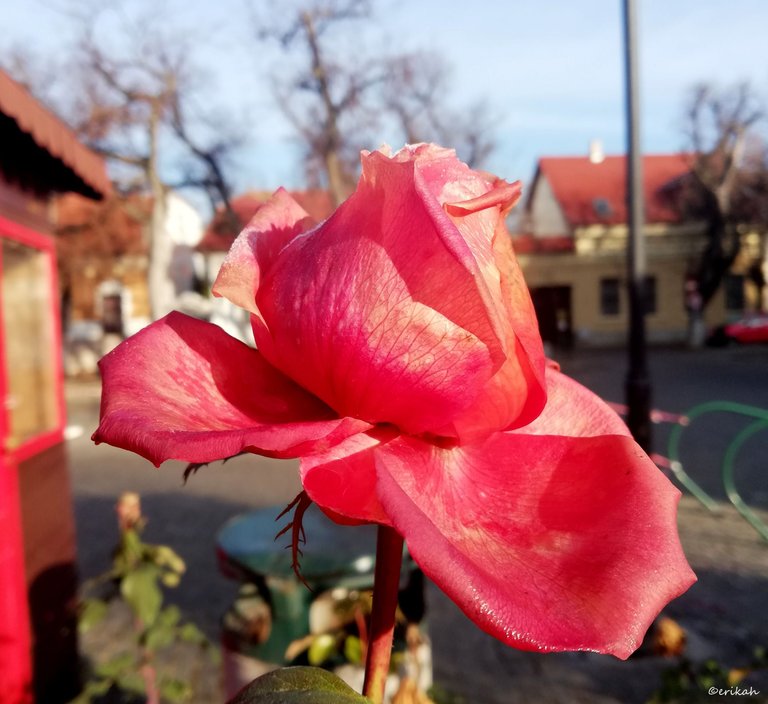 This is the lucky one as it's still standing and looking nice. The petals are still red without brown spots.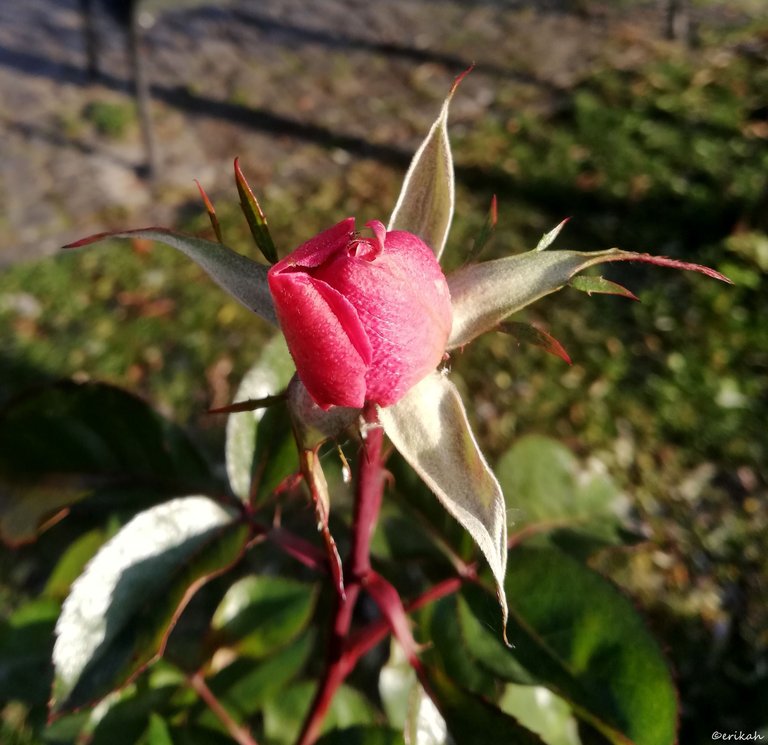 There were quite a few buds, which is not an usual phenomenon at this time of the year but we had a long and warm autumn that is always confusing plants.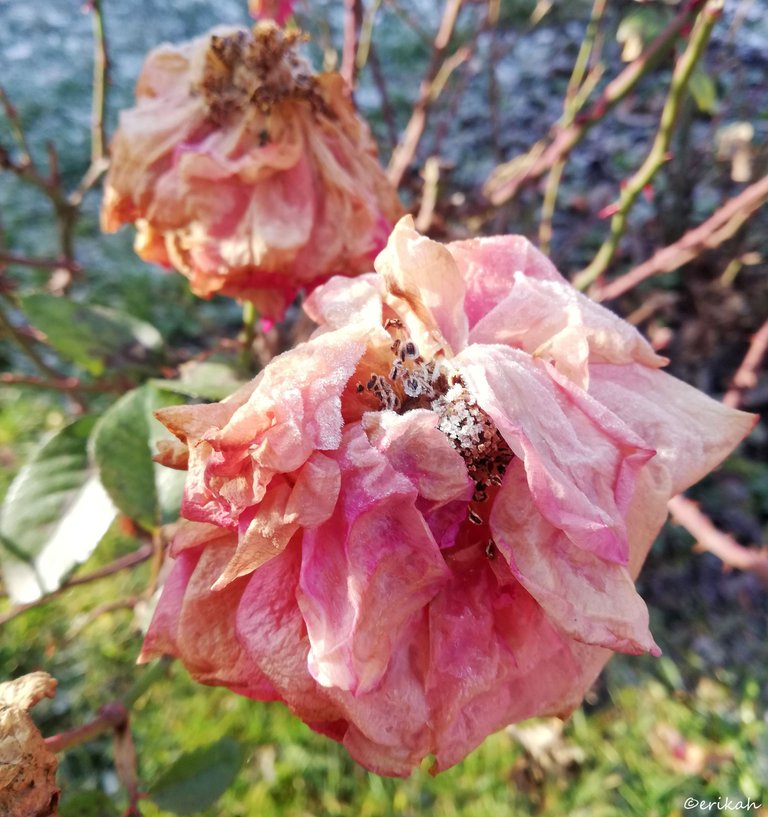 Look at this poor thing. The thin layer of frost is clearly visible on the petals.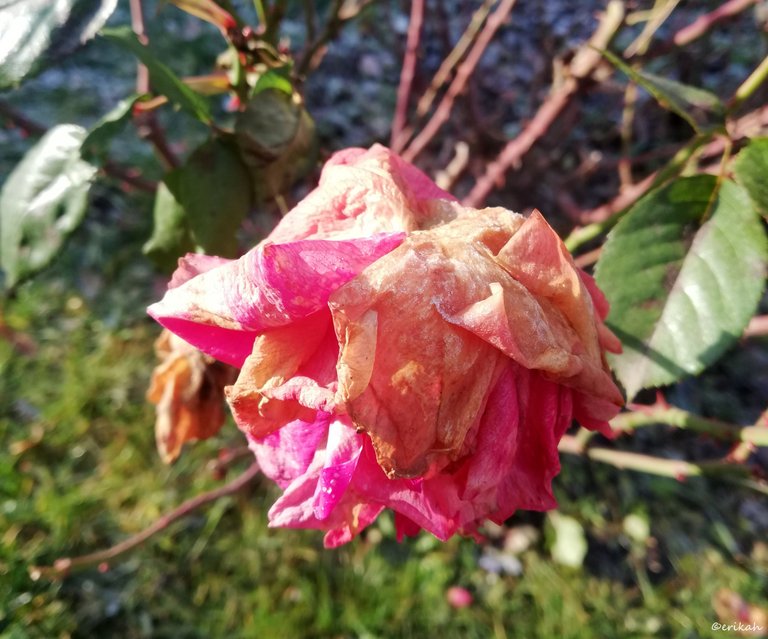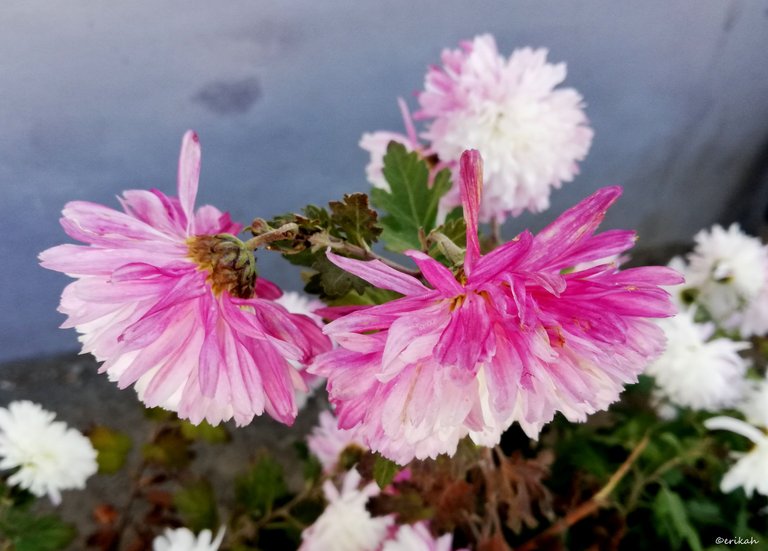 Chrysanthemums are still nice as those are for late autumn and fine in cold weather. Cemeteries are full of them as we've had all soul's day and that's the flower usually available for this event.

---
---