Gifts From Mother Nature
Two days ago, when I went to chase the mysterious fog and tried to capture the scenes I had in mind, also noticed the gifts mother nature has prepared for me along with the fog. Fog doesn't only mean white, it also means precipitation and moisture. You can observe it on the leaves, or any surface that can hold some water.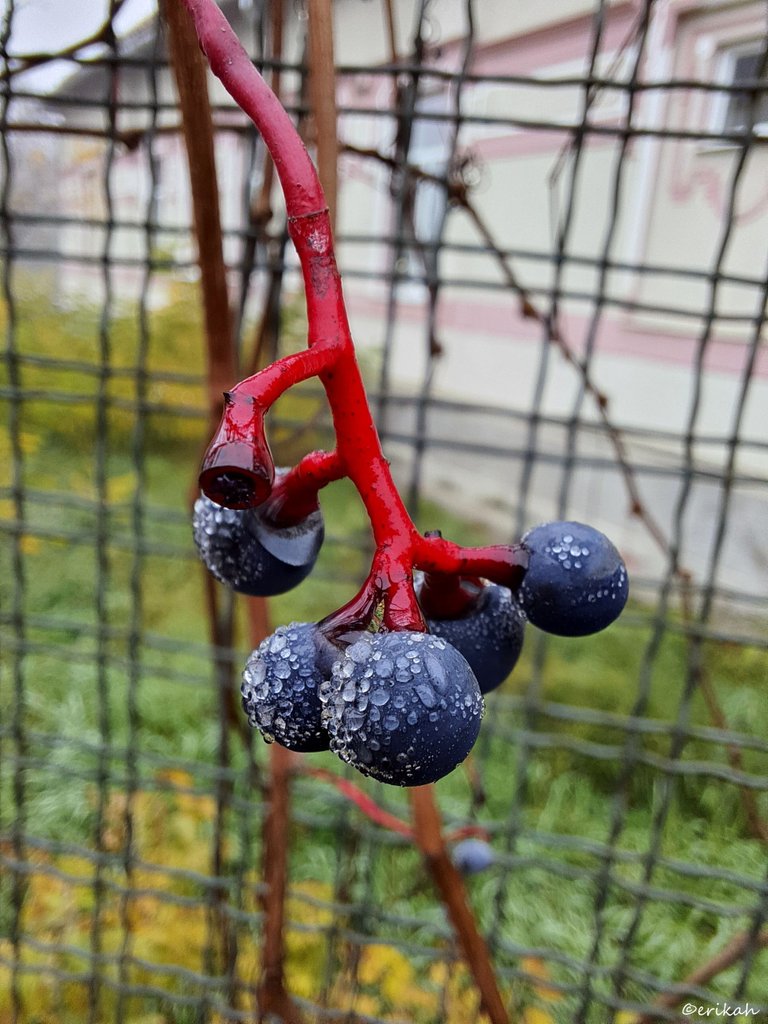 Among other things, I came across the berries of the ivy, which usually is lovely on its own, because it has a red stem and the berries are blue, which is a nice colorful spot in this big gray surroundings.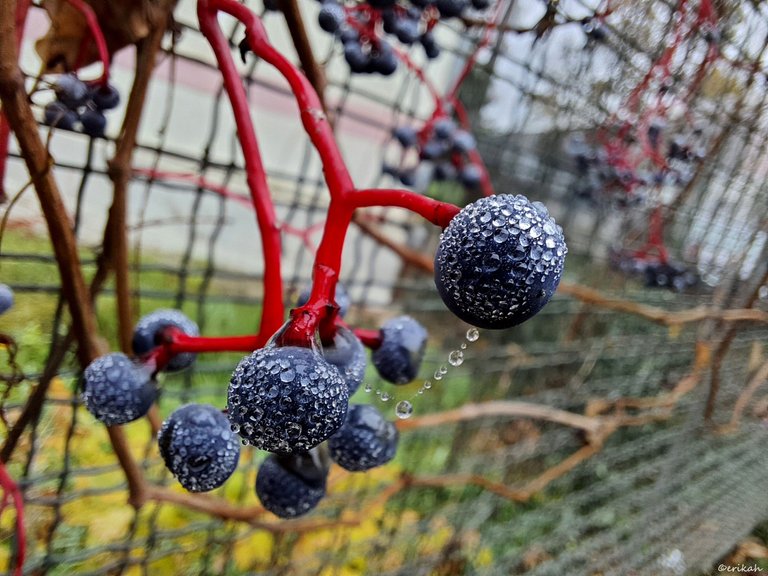 Spider webs are always interesting from photographic point of view, but when there's a dew, frost or just fog sprinkling the web with little water droplets, it makes it more interesting. I was looking to capture the little water droplets on the berries, when I saw a spider web, trying to hold under the weight of those water droplets.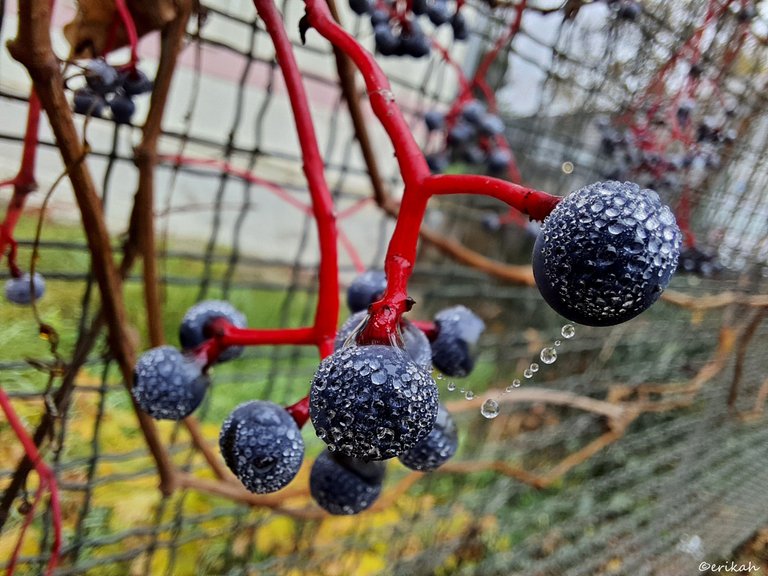 This was a real gift for me as if it wasn't for the fog, I would have never captured anything similar. Raindrops are way bigger than these droplets, so no chance.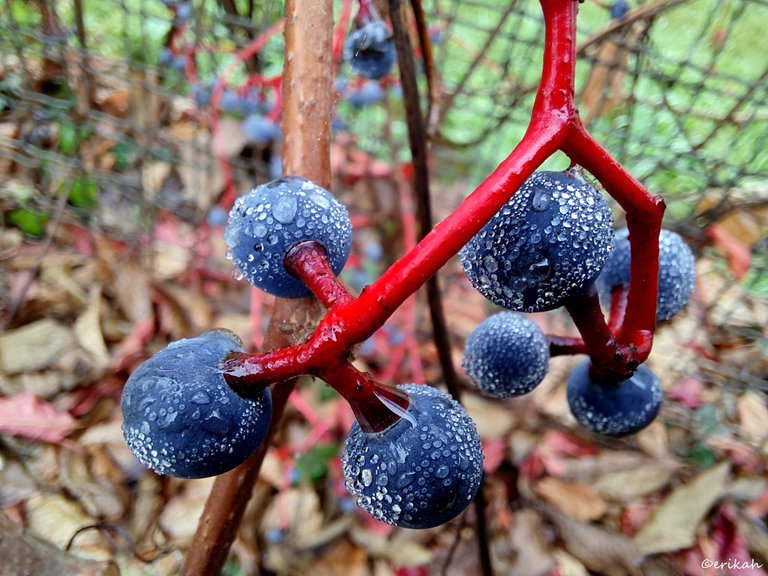 For those of you who don't know what ivy looks like, or know the berries ivy has, don't let yourself fooled. This looks like grapes, but are not grapes. These are macro photos, so the berries look way bigger.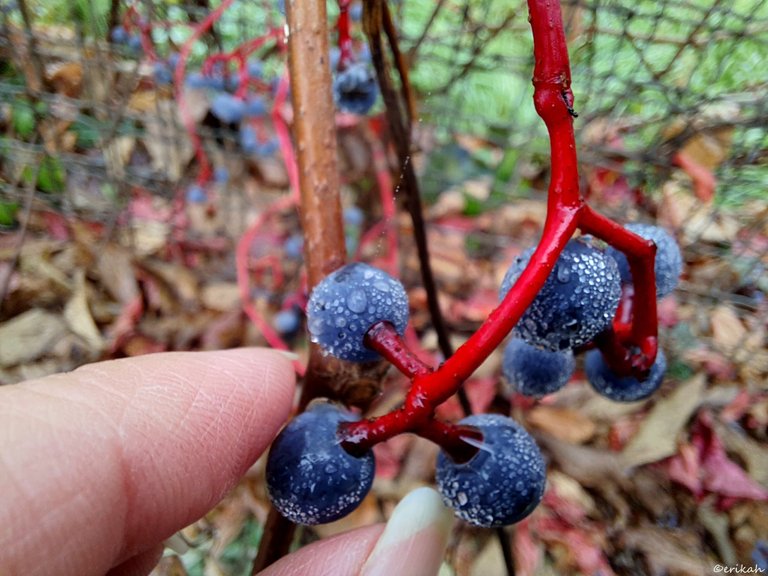 I took a photo for you, to see how small these cuties are.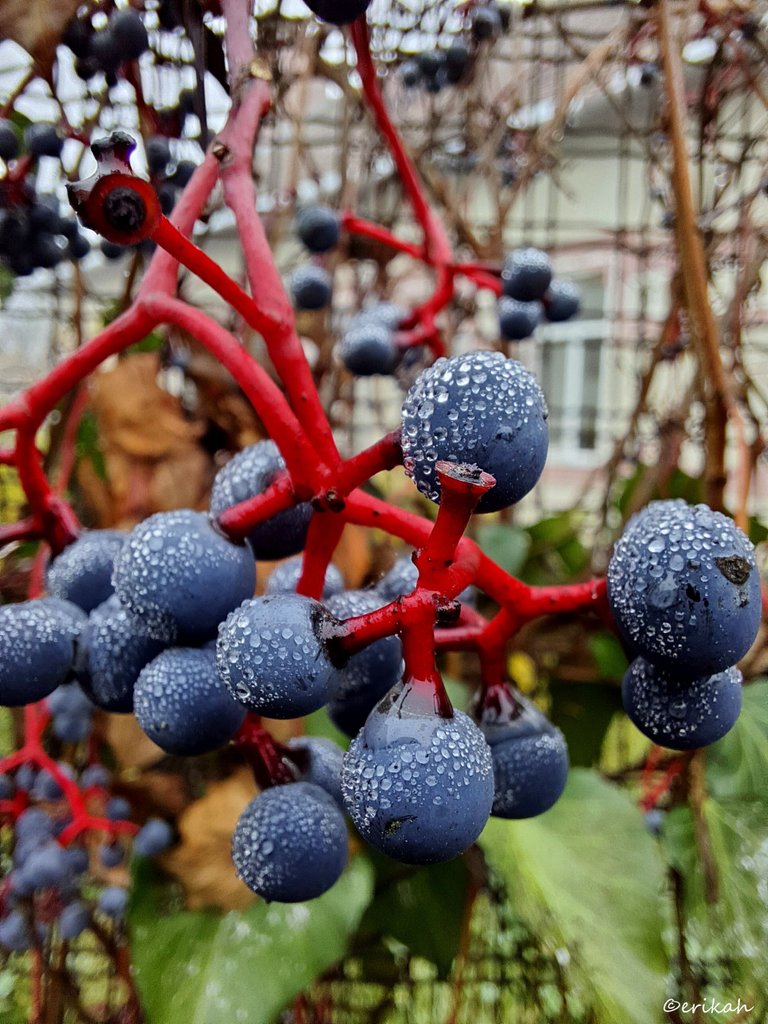 Unfortunately, with the latest cold, I don't know how much these are going to last.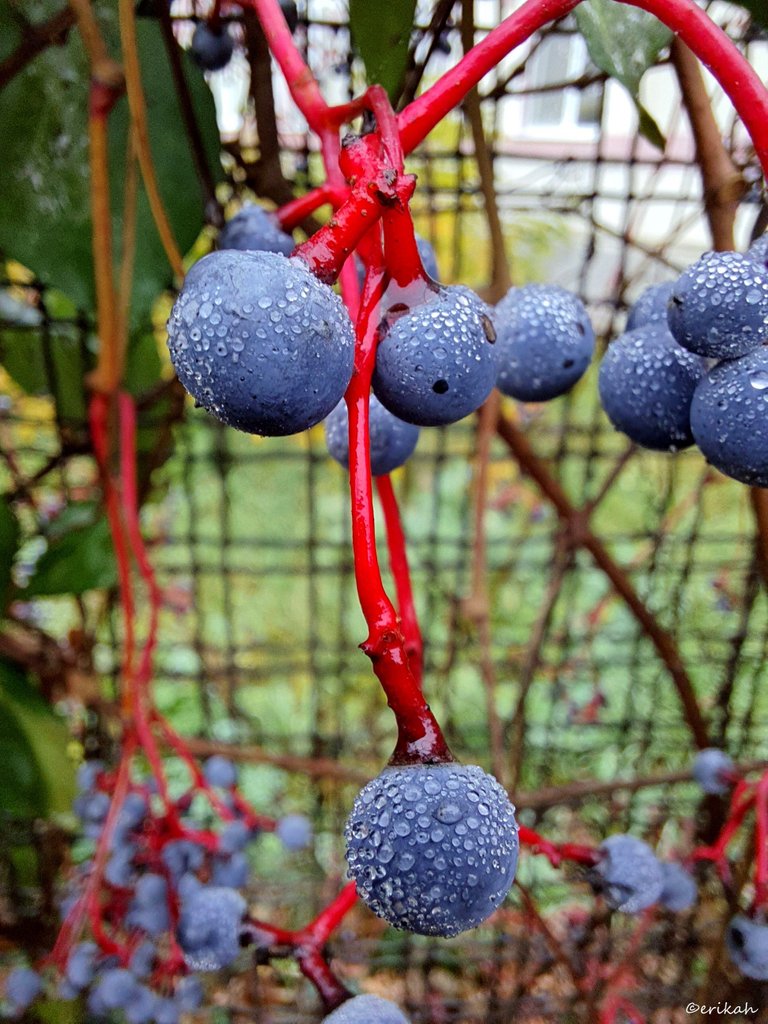 Pretty soon the berries are going to fall down, the red stem is going to turn brown and die eventually.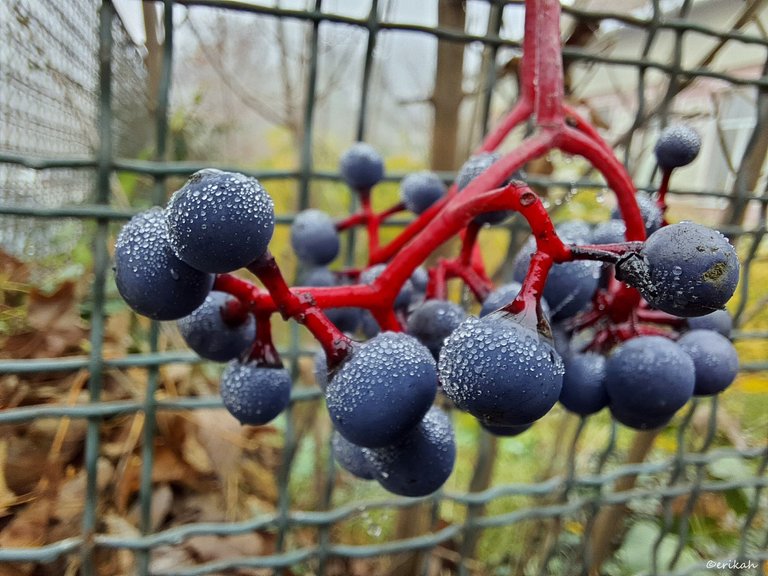 While I was taking these photos, my biggest fear was to touch one of the berries, that would have caused the droplets to fall. Needless to say such an act would have ruined my playground.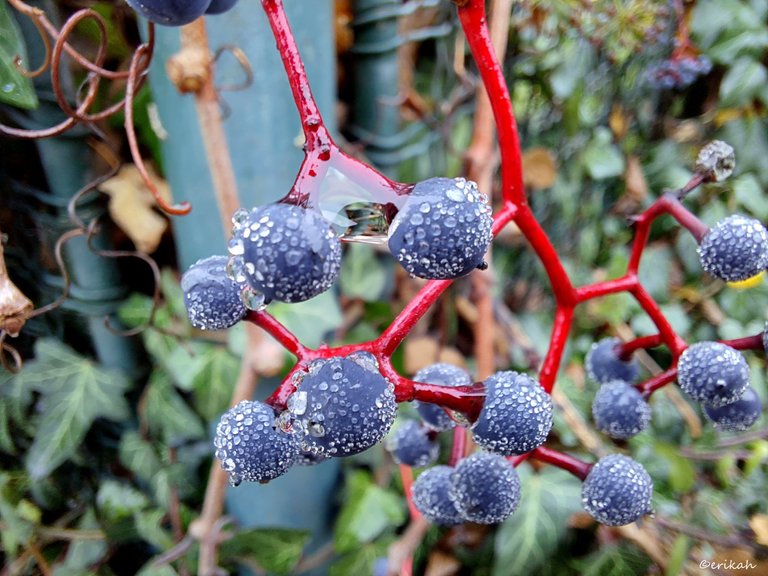 My plan is to capture them when the frost comes, or the first snow. Obviously no one knows if these are going to resist till then, or when we're going to have snow or frost, so this is just a dream, that may not come true.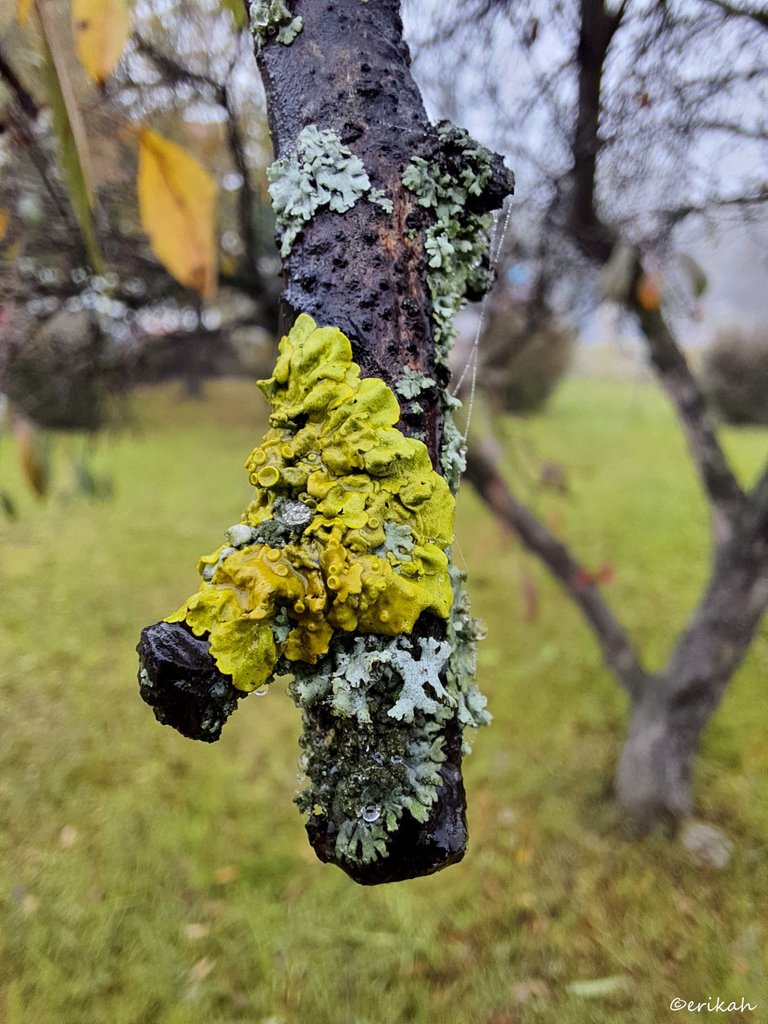 On my way home, I spotted the wild cherry tree, that has already lost its leaves and the cherries as well, but the lichen seems to be doing just fine. Now that the moisture is constant, there's a high chance to see some amazing formations.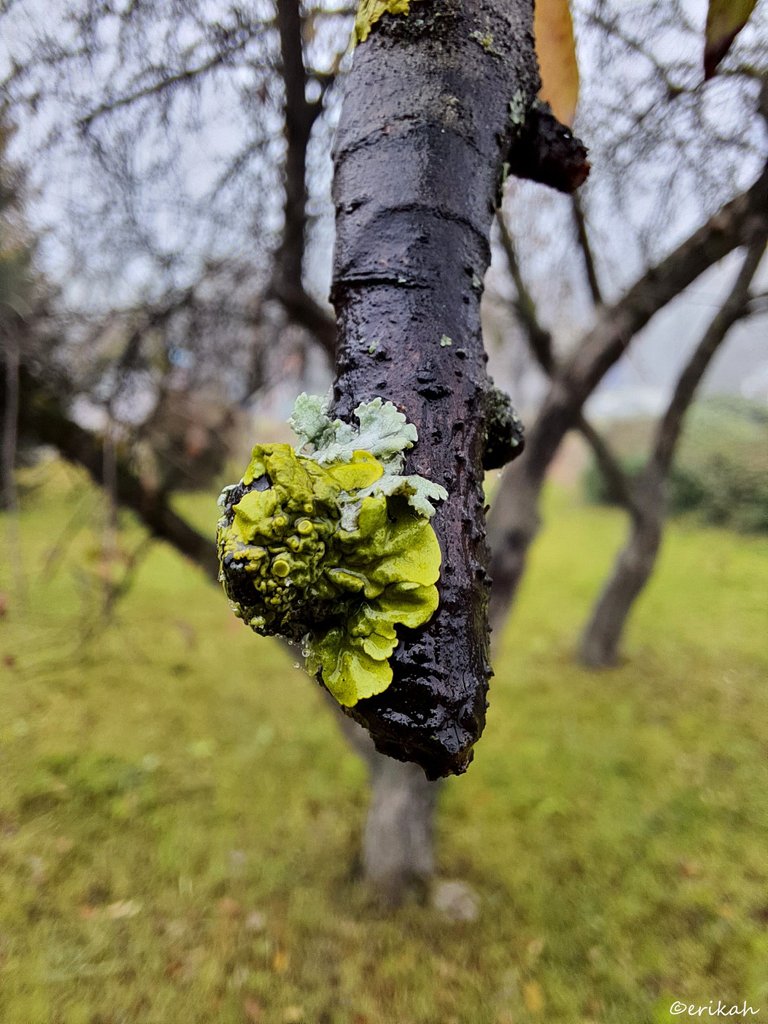 There's a lot of lichen on the vine at my dad's and most likely looking great this time of the year, but I'm not going to see that till last year, so I'm going to have to find some in the city.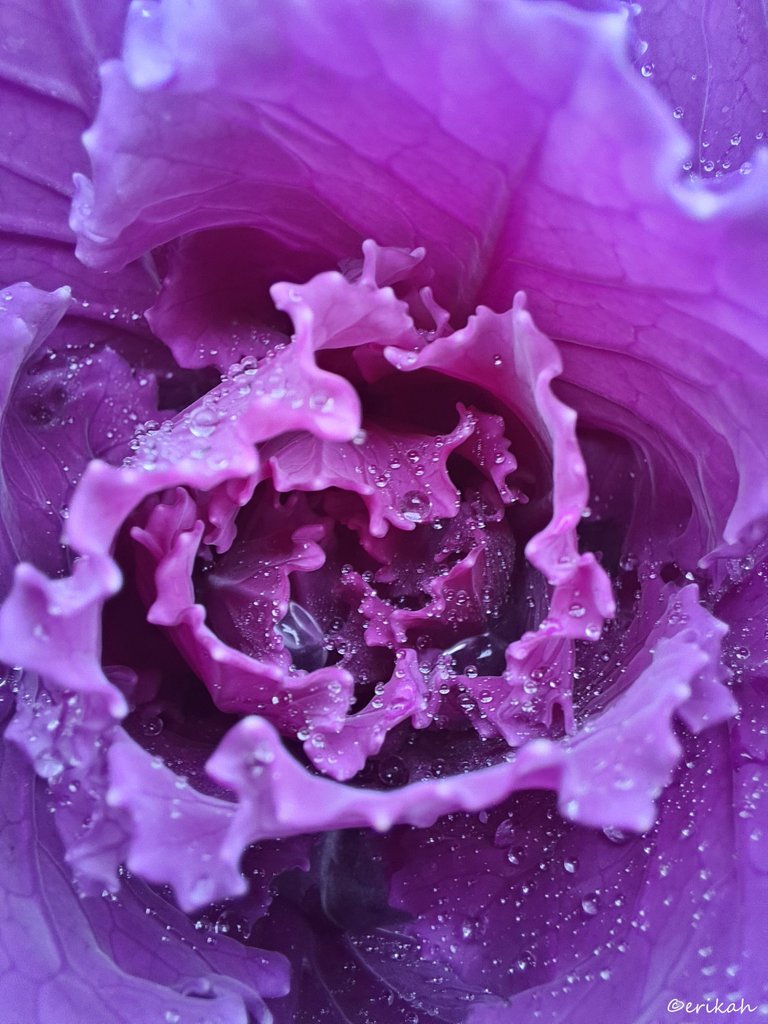 Yesterday I spotted this beauty. Can you guess what it is? It's a cabbage flower, that we have every autumn all over the city. There's purple and white, planted in public parks. Last year I took some shots when these flowers were covered by snow and ice. This year this is what you get from me, little droplets caused by the fog. These flowers are pretty resistant to cold, this is why you see them in parks this time of the year. Although my heart breaks seeing them under the snow, half icy.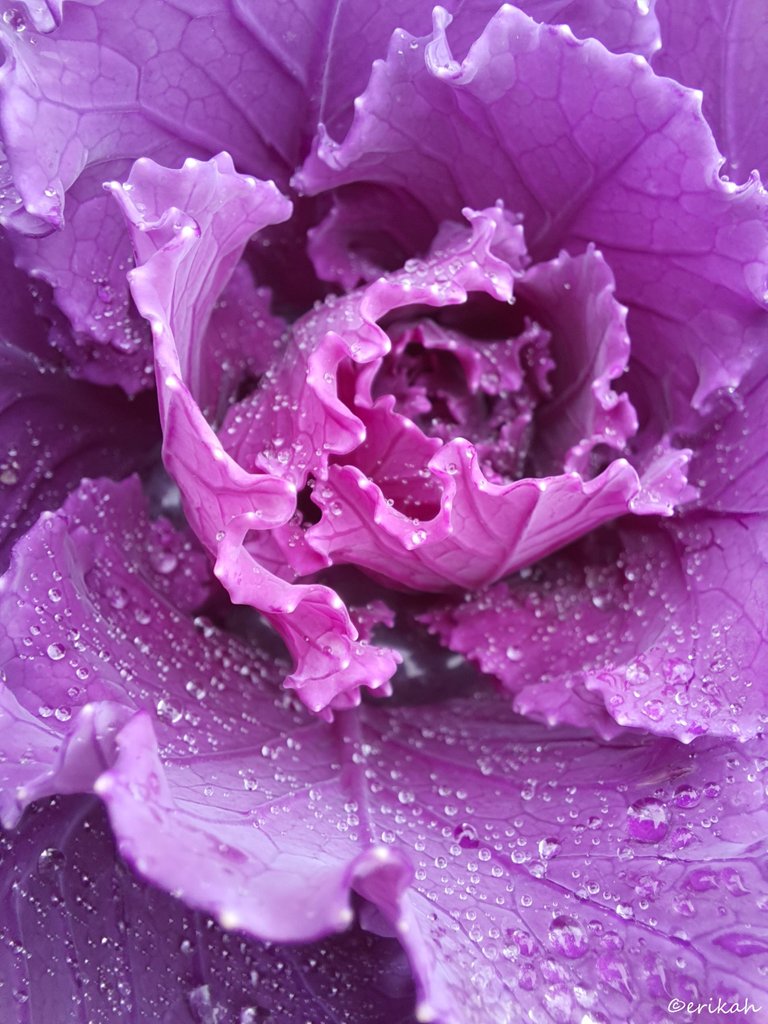 Sooooo, which one is your favorite today? 😏

If you're a newbie, you may want to check out these guides:

---
---