Goodbye Winter
Looking at my folders, browsing through my photos made me realize how mother nature is teaching us a lesson each time. Make the most of it till it lasts. This winter there were three times when I had the chance to photograph snow and/or ice. Three times and each time there were only a few hours at my disposal, as after the sun comes up, the chances for the snow to melt are high. None of the times was cold enough for the snow to last.
We had a week with low temperatures, like -15°C in the morning, but the snow was long gone by then, so no luck of preserving some for the colder period. Frost we only had once and I remember I had to drag myself out of the house, even if wasn't feeling well, because I just knew it may be the only occasion and so far I was right.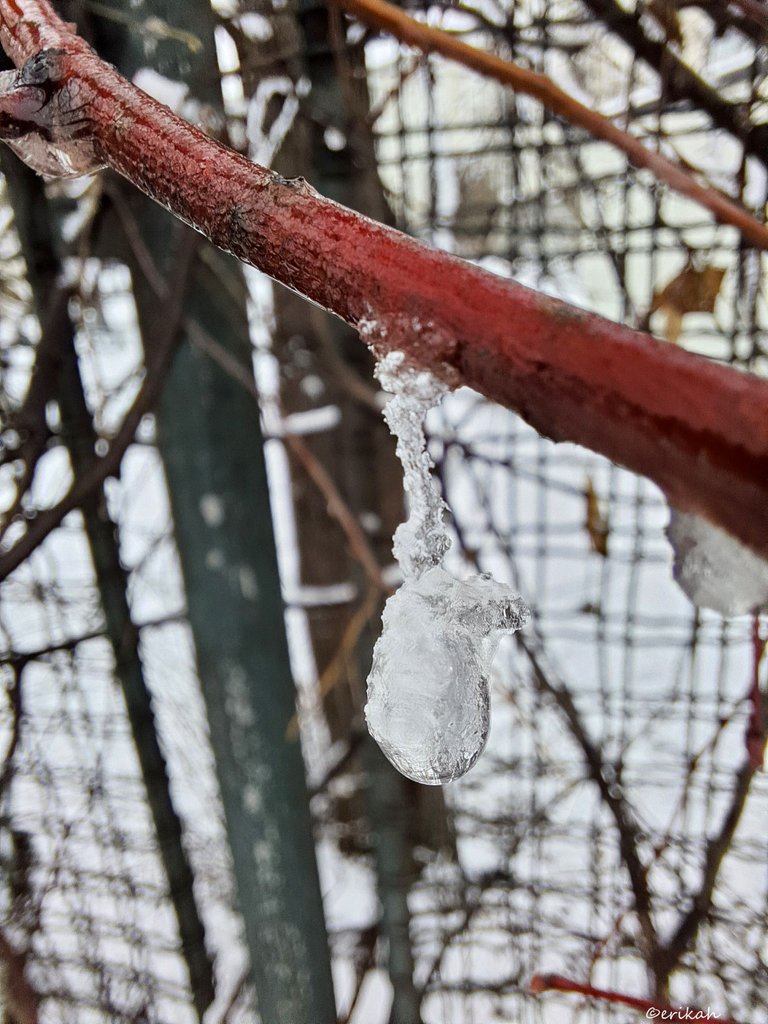 I took these photos on the 1st of February, almost three weeks ago, when there was the last snowfall. On my way home from the photo shoot, I knew there is a fence covered with ivy and even though the ivy is not offering much excitement during winter, I spotted these ice drops and thought it was a good occasion to practice shooting macro. These ice drops are always tricky, or I'm not up to the task.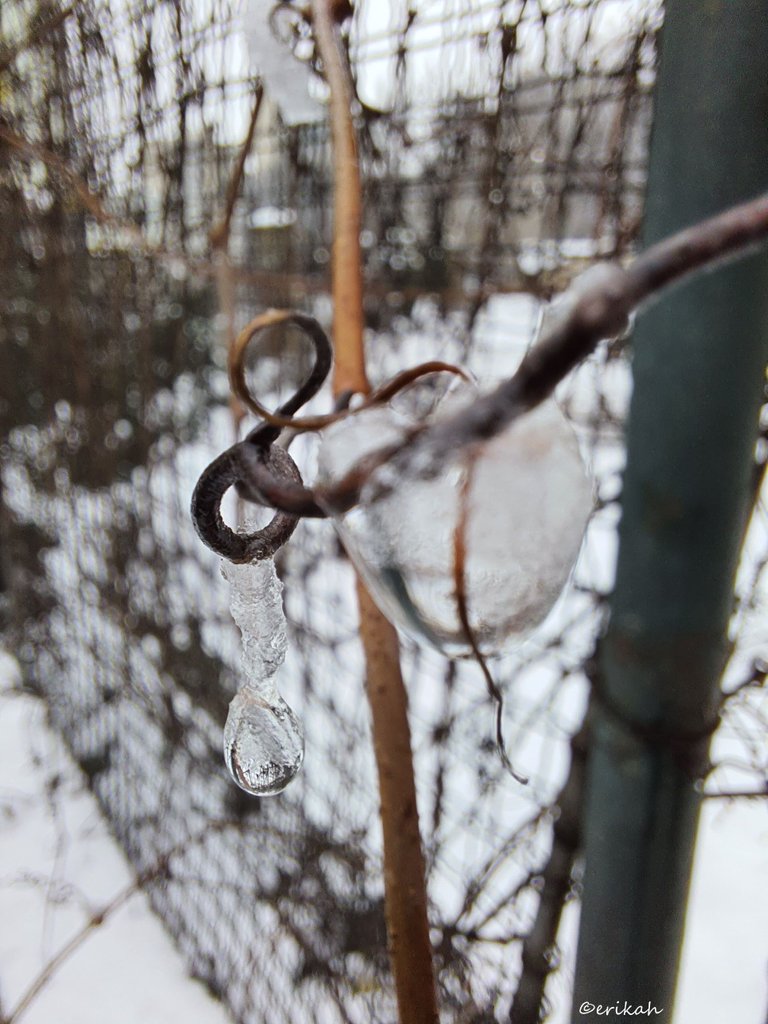 This was a tough one. I wanted to capture the ice drop, but the camera kept focusing on everything else. After several attempts, I was finally able to capture the ice drop and the hook formed by the tendril. Looks like these tendrils are resistant to cold as most of them are still on the branches.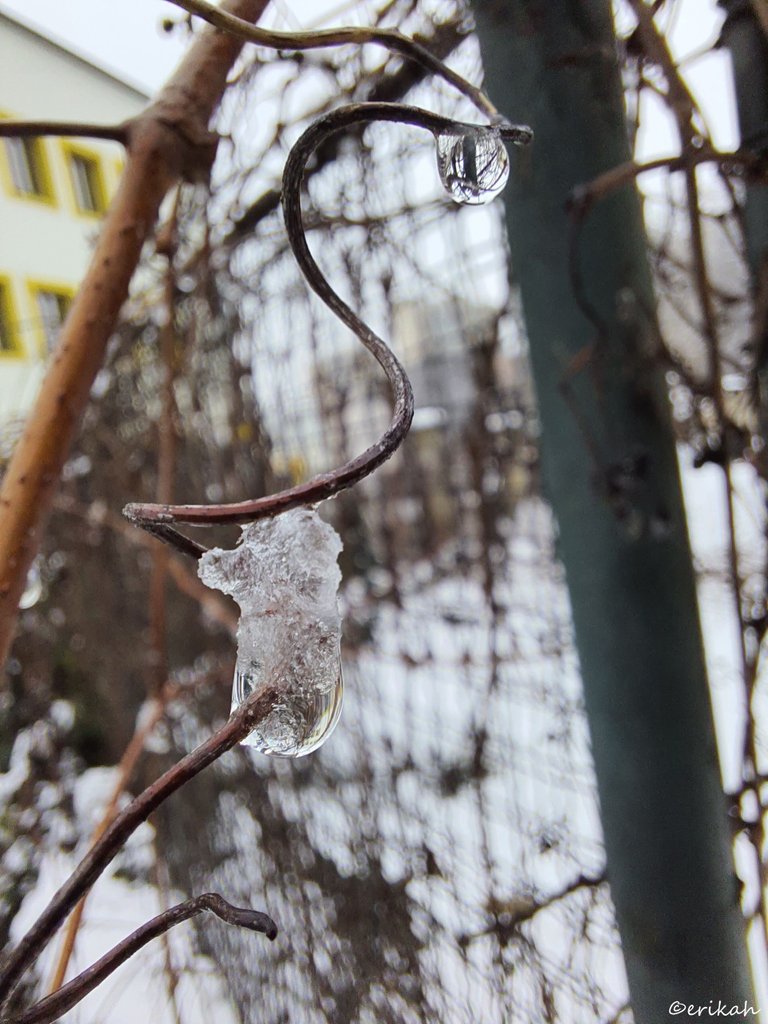 This was a nice one, that tendril looked so cool and the ice on it, with the drops, was a bonus. The background was ugly, but what can you do?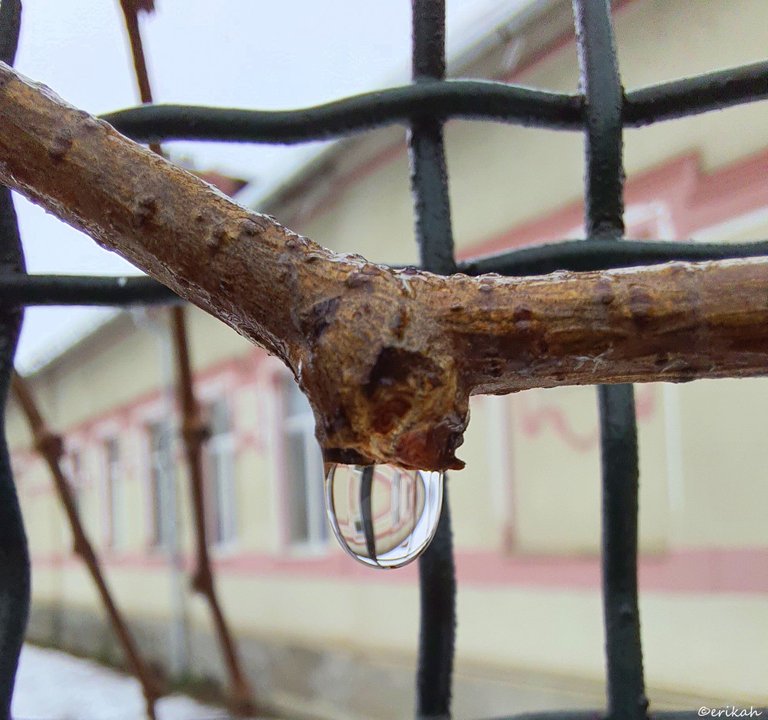 A water drop acting as a lens, reflecting the image, but a bit distorted.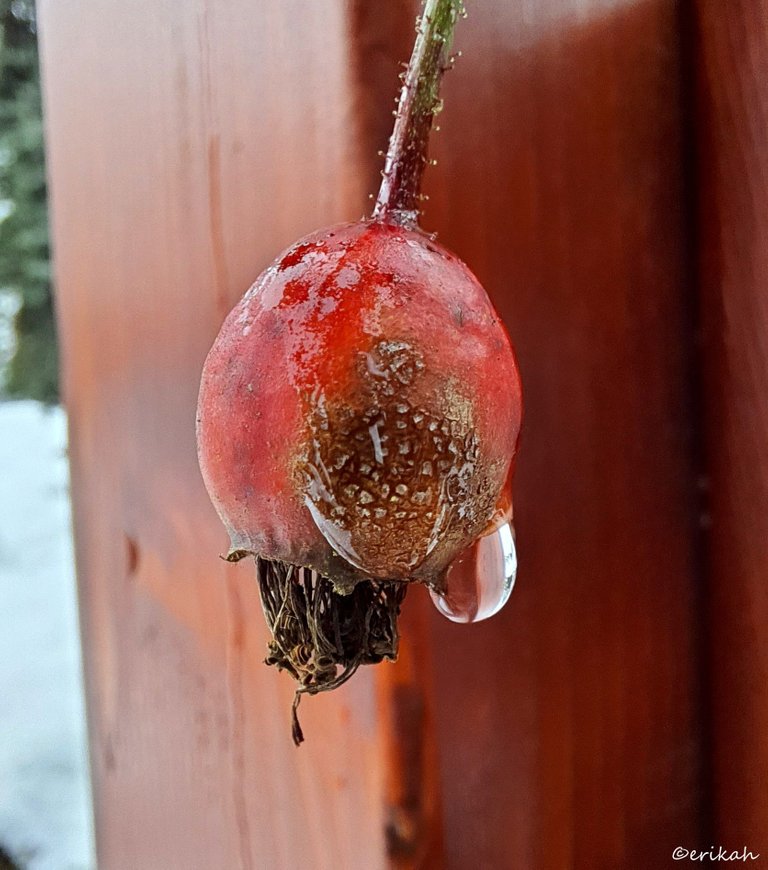 I'm not a fan of raindrops, or water drops, and rarely capturing any, but that day I was lucky to find a few subjects, like this one.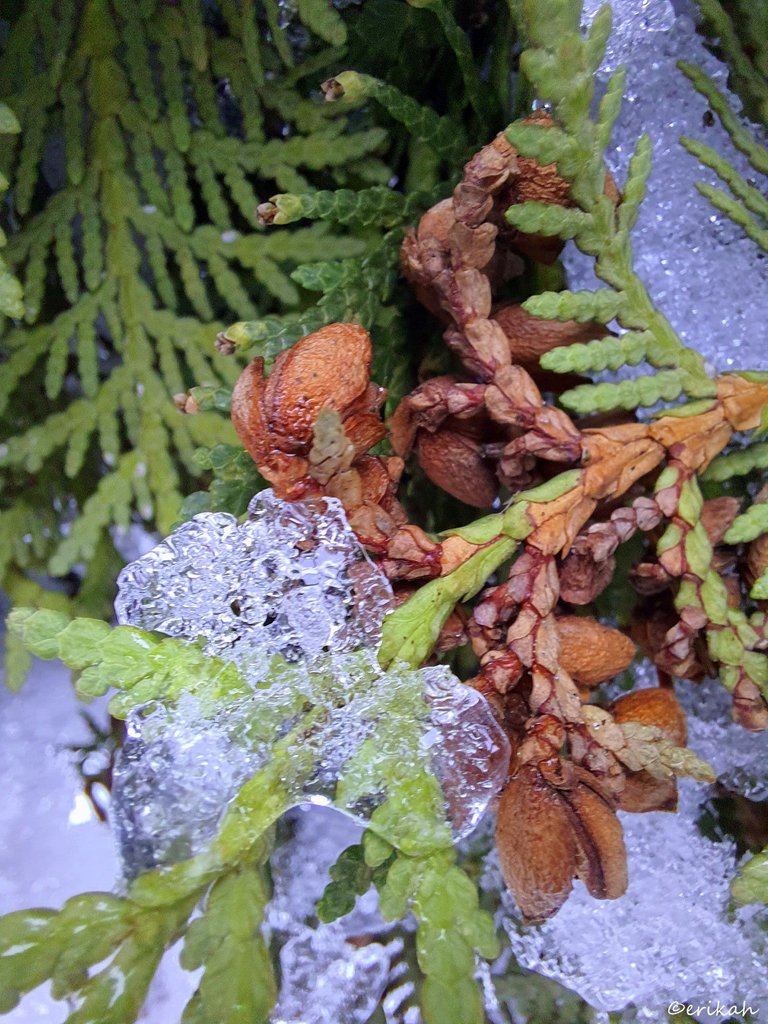 Ice, captured pretty badly as the photo is out of focus, unfortunately.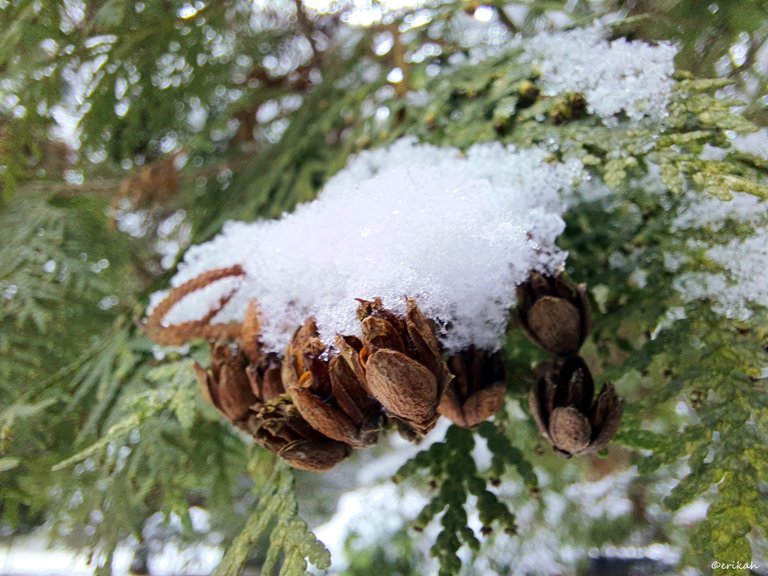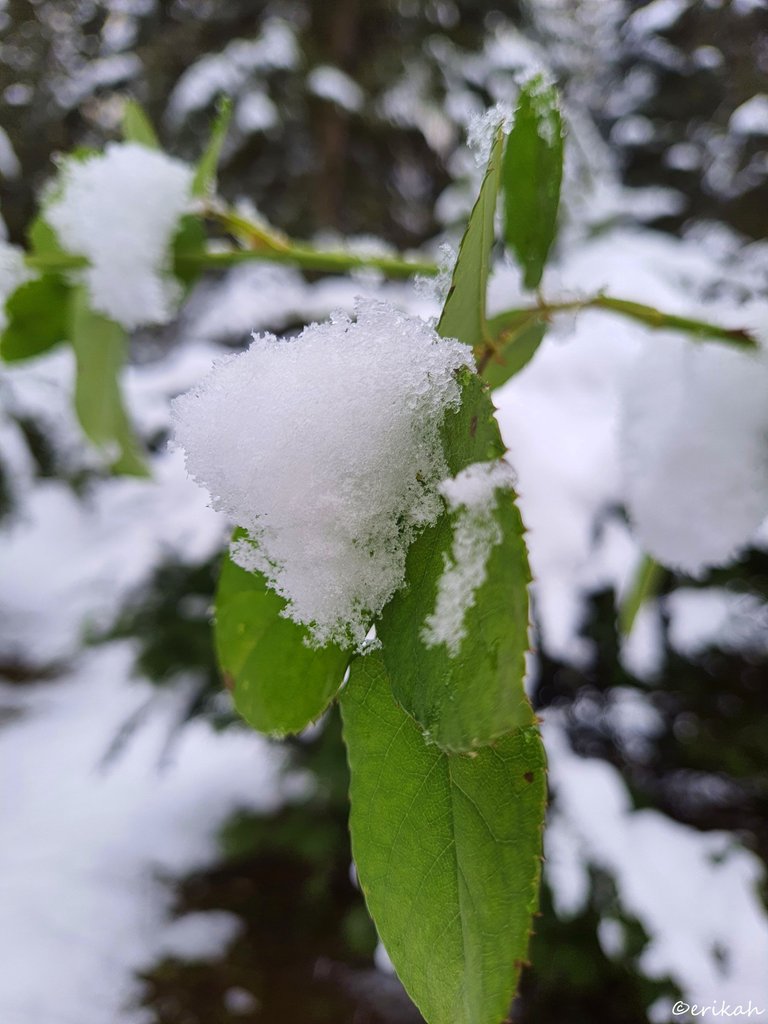 Nice memories. Most likely neither of them are in this state now. The snow melted a long time ago and after the cold period we had, these green leaves are most likely gone too. Nothing lasts forever, nature has to renew itself soon. In a month or two, buds will start to grow.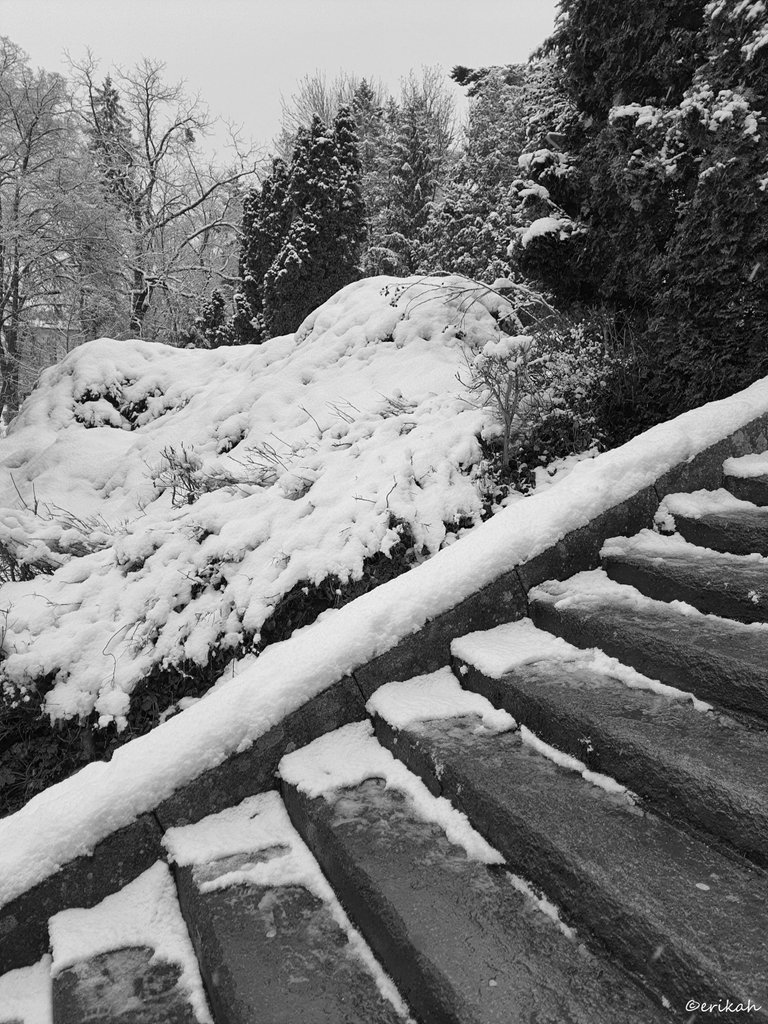 This is the period of time when my favorite park has very little or nothing to offer me. That day was the last time when I visited the park.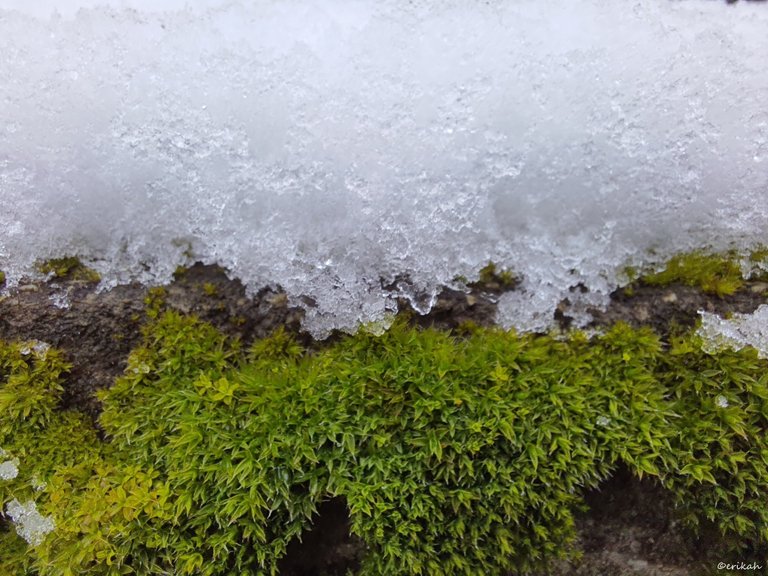 And here's something nice. Moss partly covered by melting snow. The reason I like this photo is the green color of the moss. During winter there are no colors, usually everything is gray, there are only a few plants that are green. Ivy is dark green though, so I can't count it in, but this light green is quite enjoyable.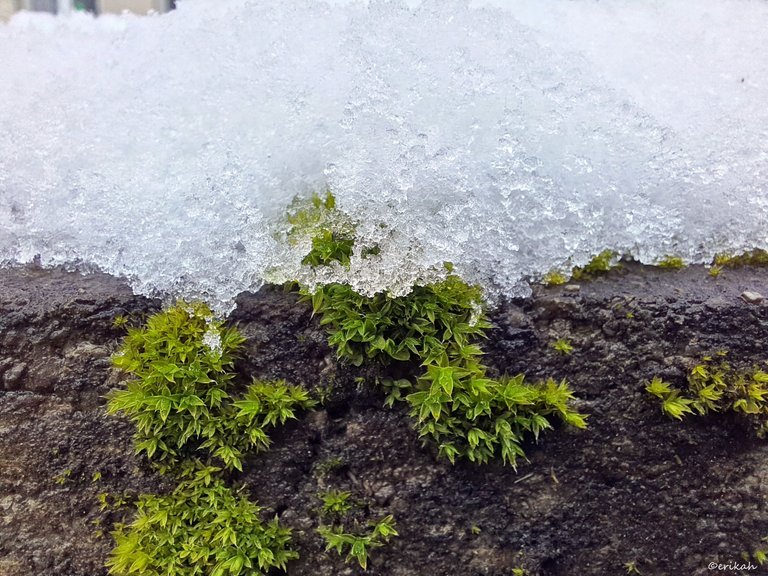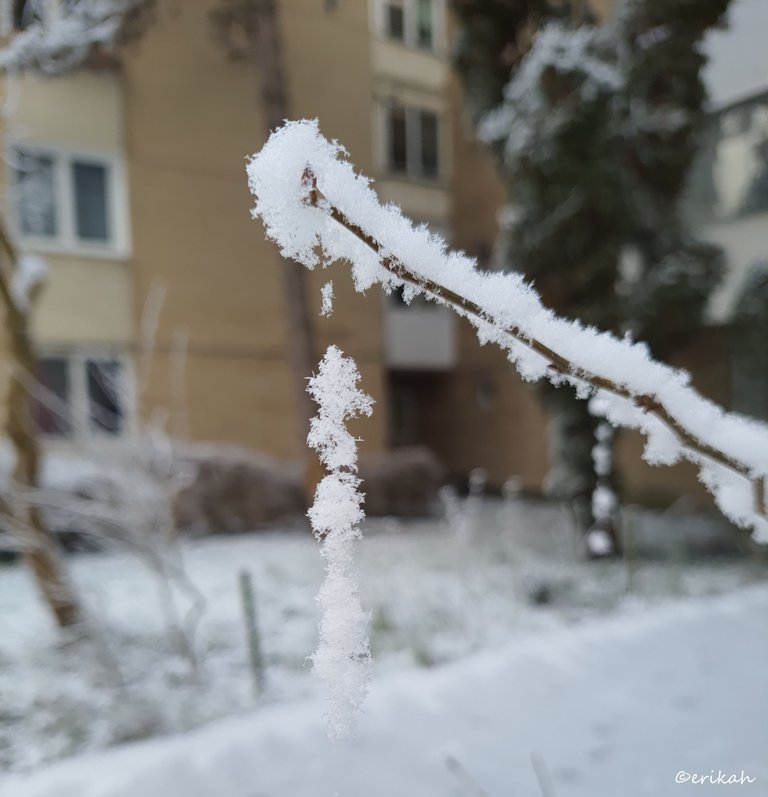 This was most likely a thread, part of a spider web. I tried to capture it nicely, but the background is not something you can change when you're outside. Obviously you can do a 90° or a 180° turns, but those backgrounds were not better either. Maybe one day mother nature will grant me a better chance, but not this winter though. There's one week left till March and another 20 days till Spring officially starts. Obviously nothing is guaranteed, but we should not have snow anymore.

If you're a newbie, you may want to check out these guides:

---
---