Grape Leaves, I Iove Them
Today I'm going to show you again a mix of photos of all kinds that I took in the garden. I've been waiting for this period of year, especially because of the grape leaves and today was the day for that. Lucky was my middle name again as I was able to take some shots of a butterfly, which I think it's a first for me.
Photographing insects and butterflies is not my thing honestly as I'm not going to go look for them but if these come my way, I'm willing to take a shot or two, to sharpen my photography skills.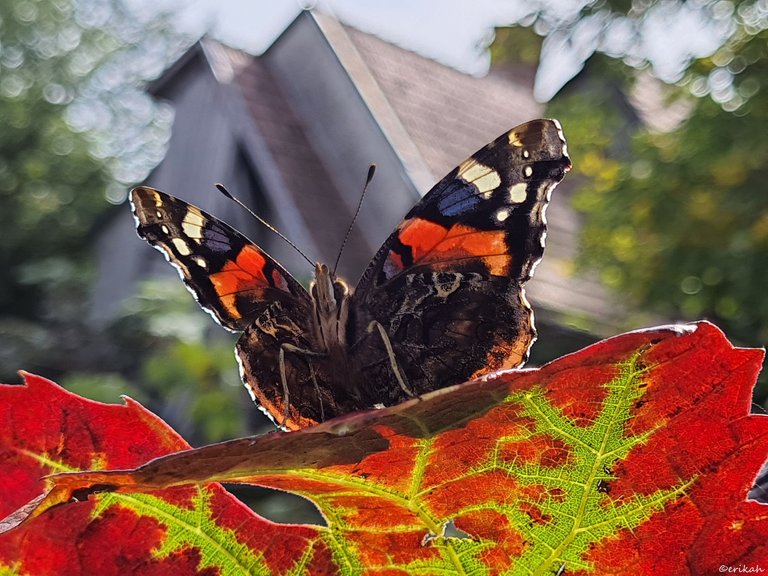 The Butterfly
Today I wanted to take some shots of the grape leaves and while I was doing that, this butterfly landed on one of the leaves. It was a bit far from me, but having so many leaves between us helped me get my phone closer to it and tried to take a few shots, without scaring the poor thing.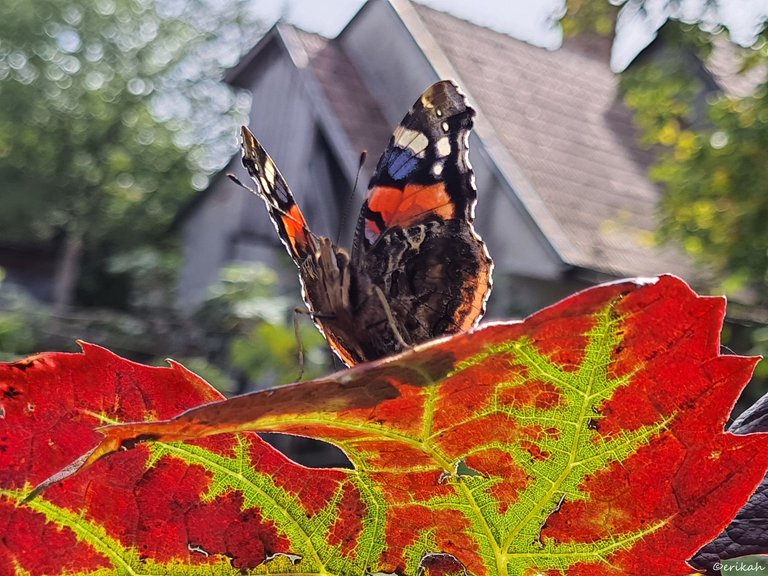 Basically there was no time to change the setup of the camera, or try different angles, all I could do is press the button as many times as possible and hope that of all shots, one at least will be decent. These are the two (almost) decent shots I can upload today as there were a few where the camera decided to focus on the leaf, instead of the butterfly. Obviously I can't compete with other butterfly photos, but the truth is, I don't even want to.
After having a close look at it, the wings are nice and interesting, but the butterfly is rather scary.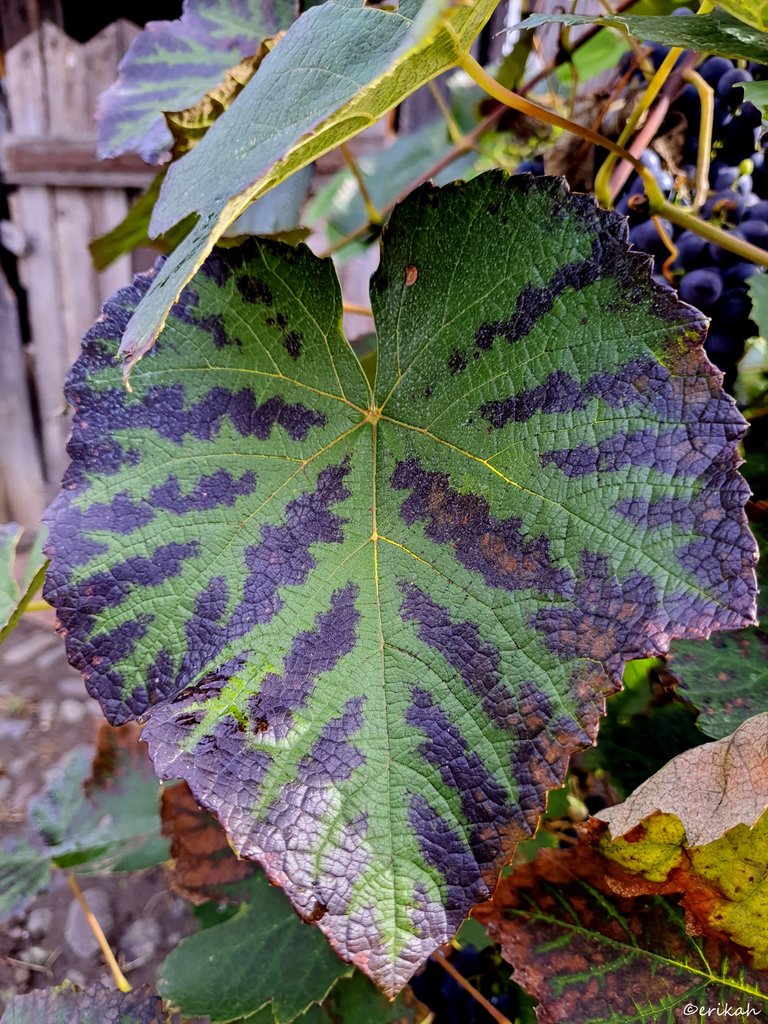 Grape Leaves
This was my focus today and I managed to capture a few nice ones.
A couple of days ago, our friend creativemary on Hive posted her drawing based on a leaf she found on the ground. These leaves are the most beautiful during autumn, so today I tried to take some close-up photos to show you the details of transformation. This leave on the photo above has just started changing color.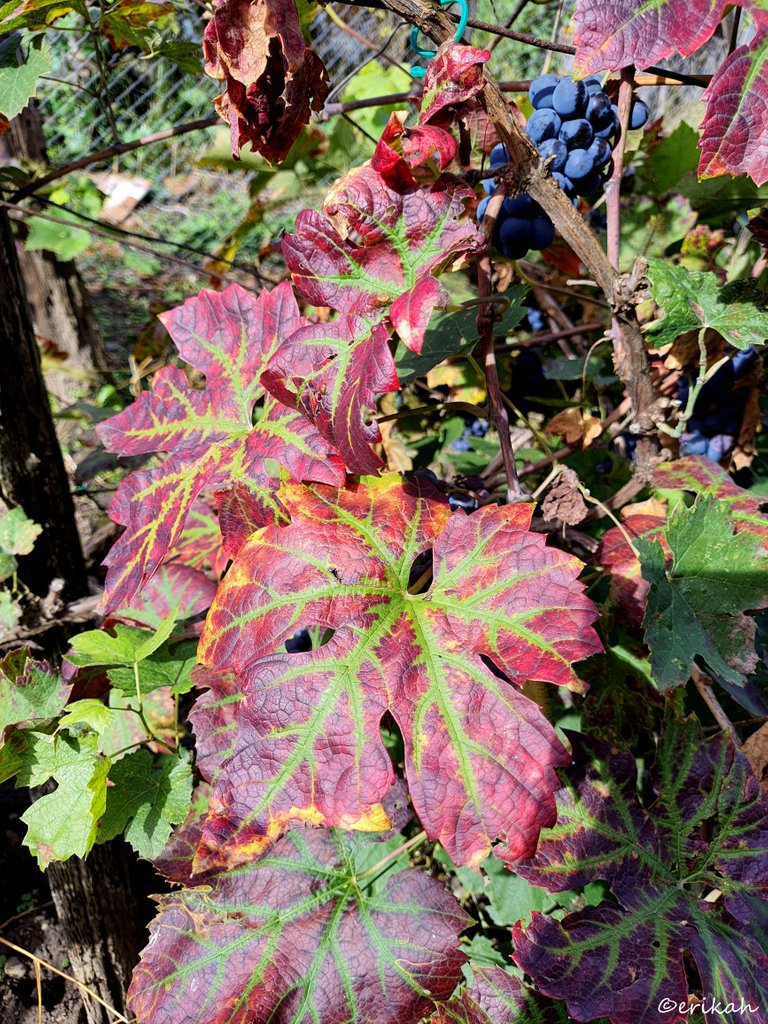 If you compare these with the previous one, you can see the evolution. These have less green already, mostly only the veins are green here, the rest has already turned from brown to red.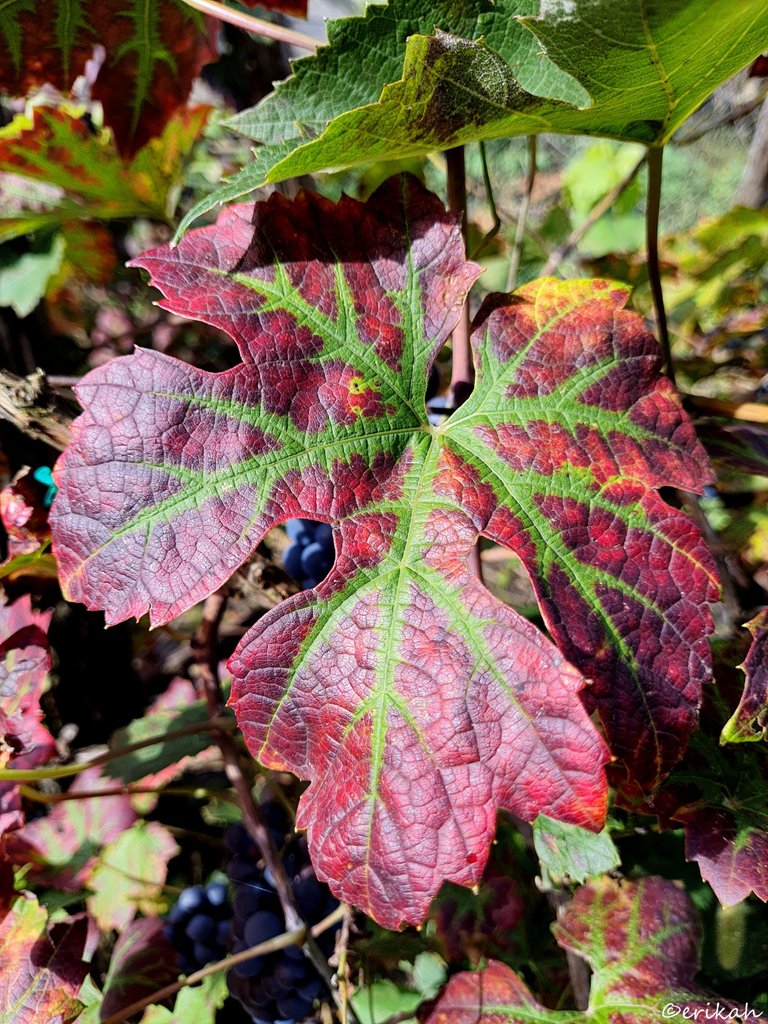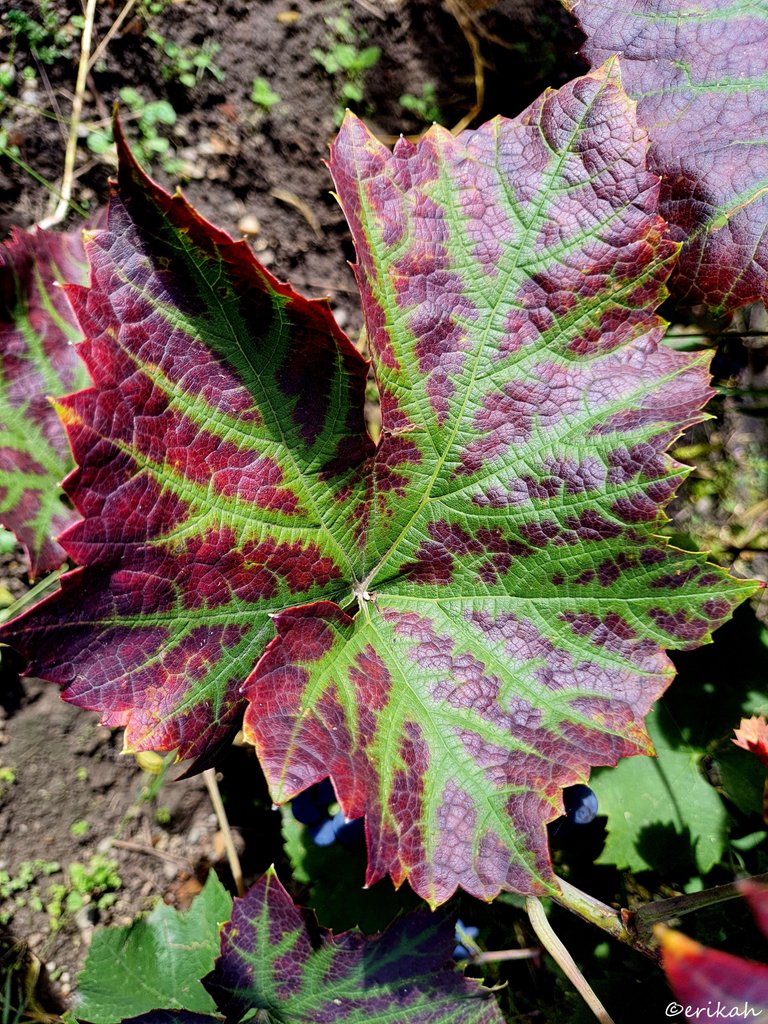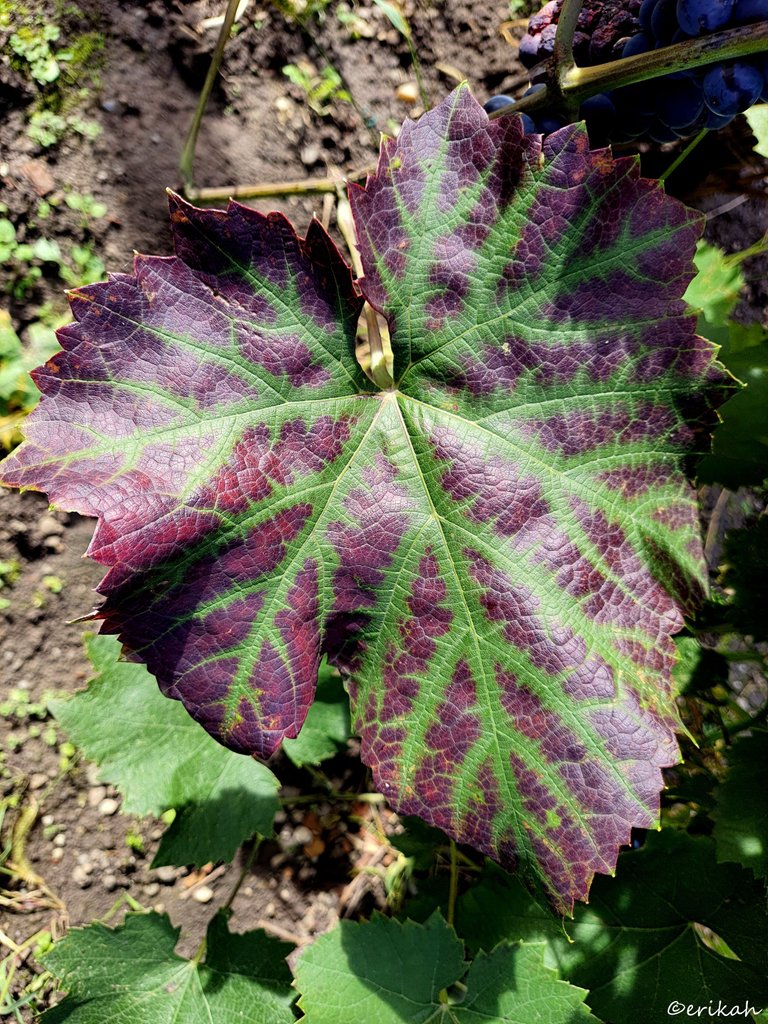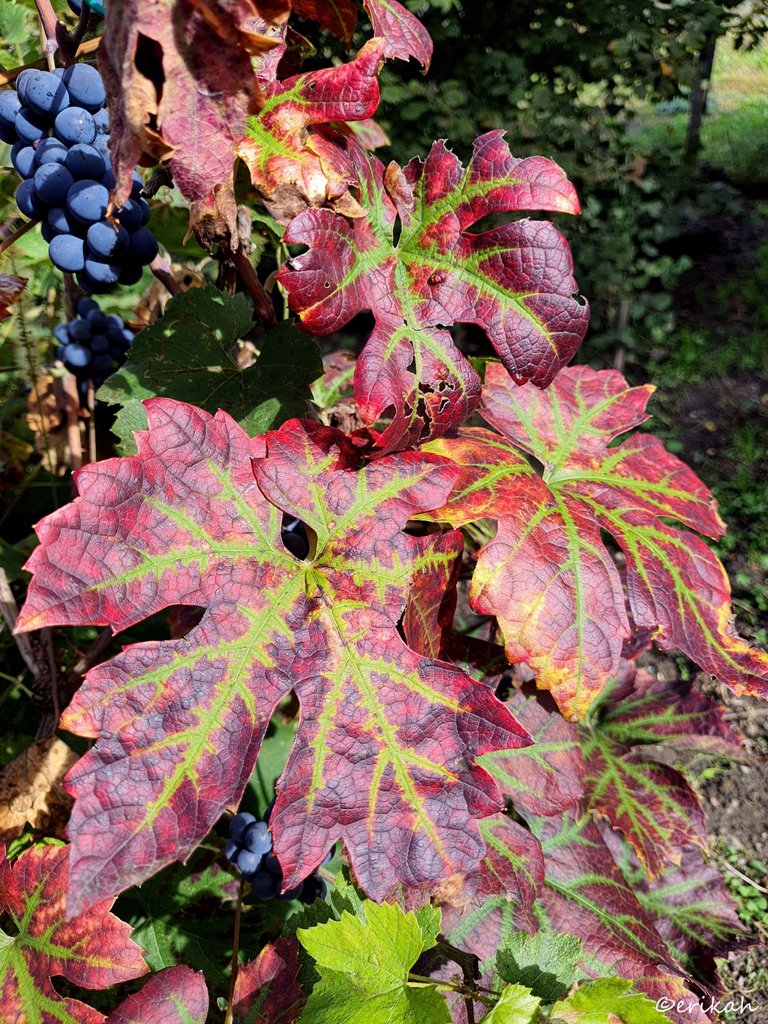 I could look at these leaves all day long. Those colors and textures are absolutely lovely.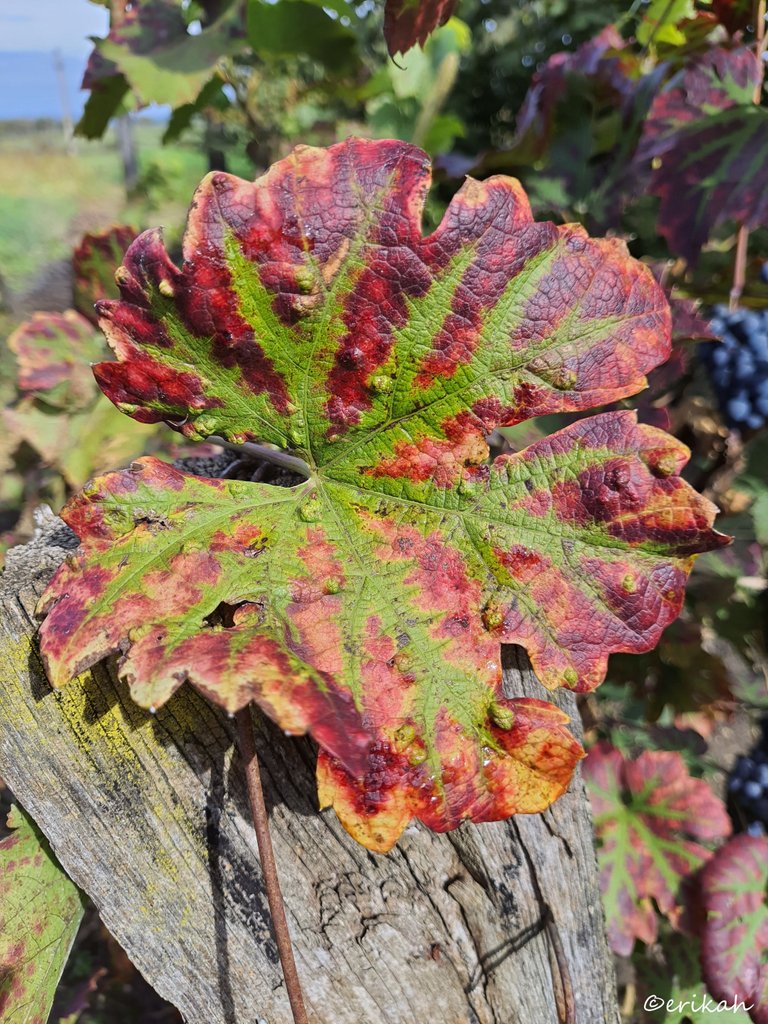 I left with the intention of bringing home some leaves to try to draw them on paper. The leaf above was not exactly what I wanted, but it is one of the four I brought home.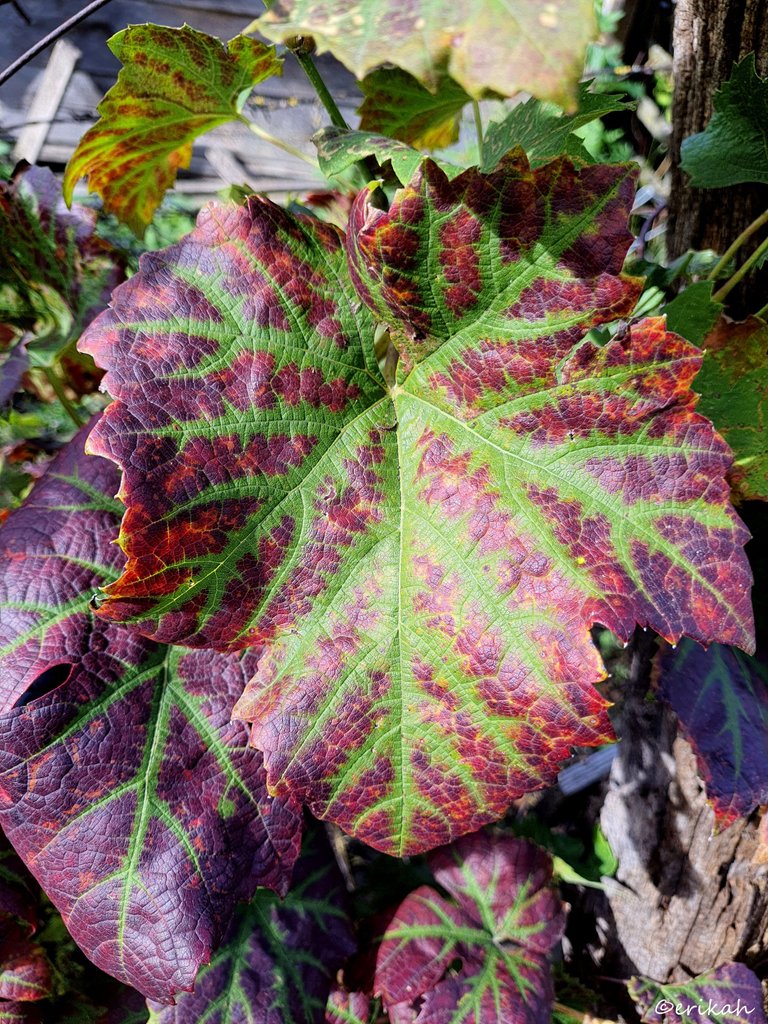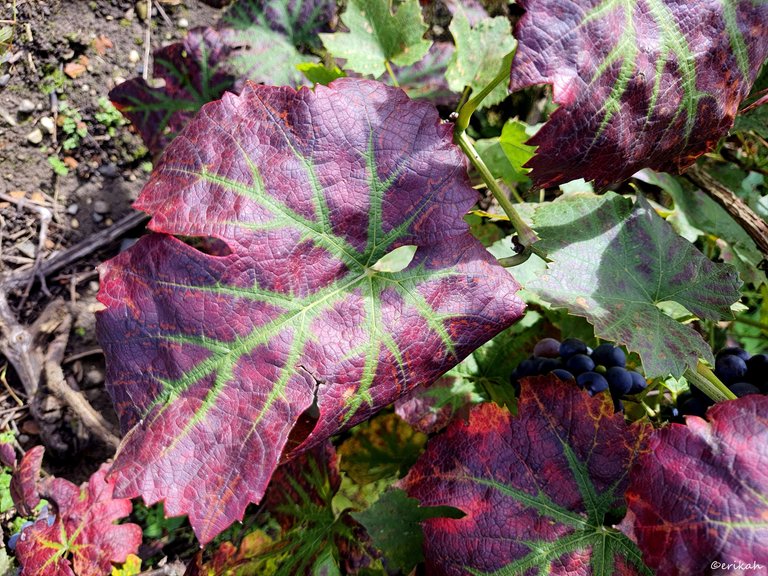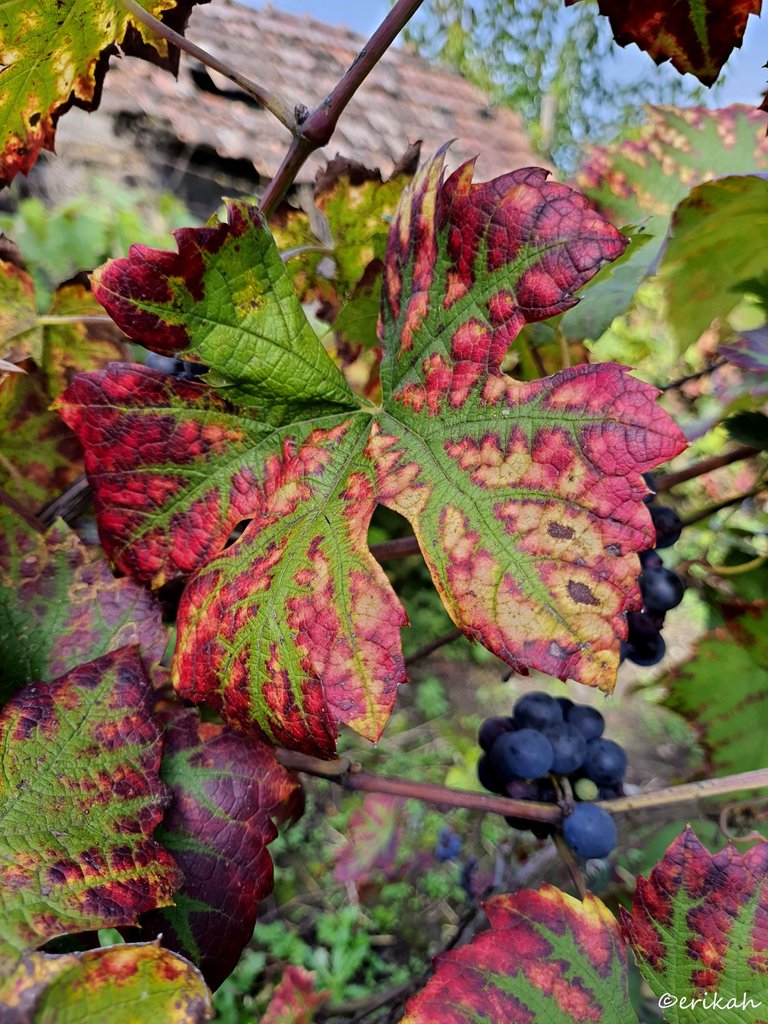 I still think mother nature is the best artist and no artist can beat her. However, now that I have some leaves, maybe tomorrow I'm going to try to draw something. My mind already knows how to do it, let's see if my hand can do what my mind tells it to do :) Now I think it's going to be fun but I could end up frustrated for wasting a lot of time, just to find out drawing is not for me. I'm just hoping the result will not be catastrophic and can show it to you as well.
So, who likes these leaves? Am I the only crazy one?

If you're a newbie, you may want to check out these guides:

---
---