History - Archeology: The Evolution Of Human Communities
Going to a museum is like going back in time, or sometimes going to another universe, depending on the thematic of the exhibition. In case it's art, you get the chance to widen your horizon and learn things you had no idea exist. If it's history, then you can learn about the past of that specific nation and think of what life has been back in those days. Either way it's a nice and exciting.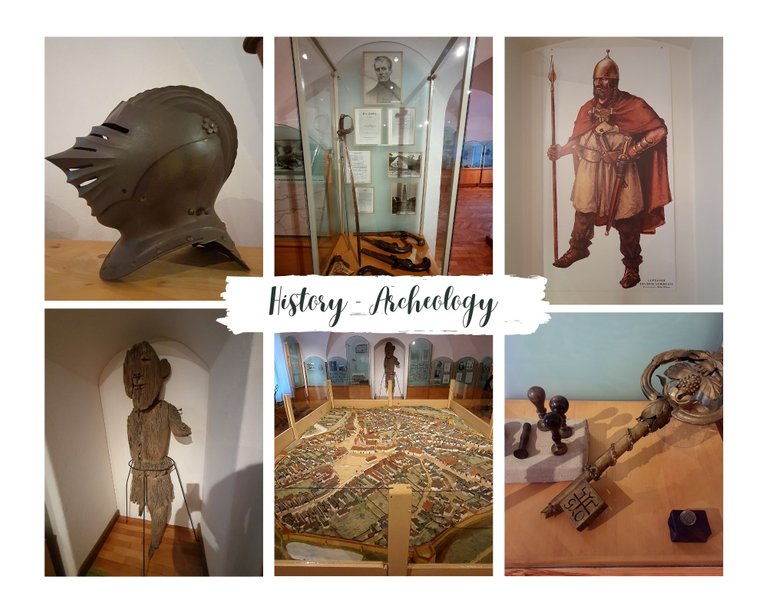 During the years I've been on Hive I've posted a lot of museum posts and today I'm back with another one, that testifies about the past of the Târnava valley region. The exhibition was hosted by the museum of Mediaș, that I visited last month. The theme of the exhibition was: History - Archeology: The evolution of human communities in the Mediaș area, from prehistory to the modern era.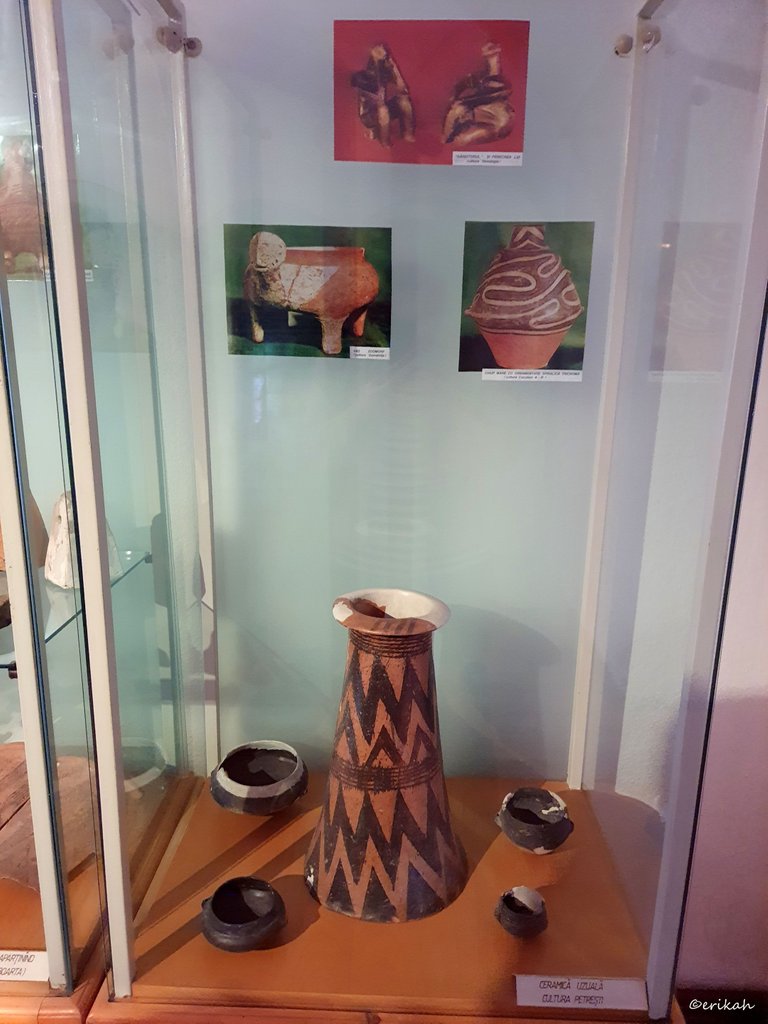 Most of the times, what's left of those times is pottery, metal weapons and metal objects and the rest can't resist the destructive power of time. I'm always happy to see the pottery as it is different for every region. These pots and carafe were for everyday use.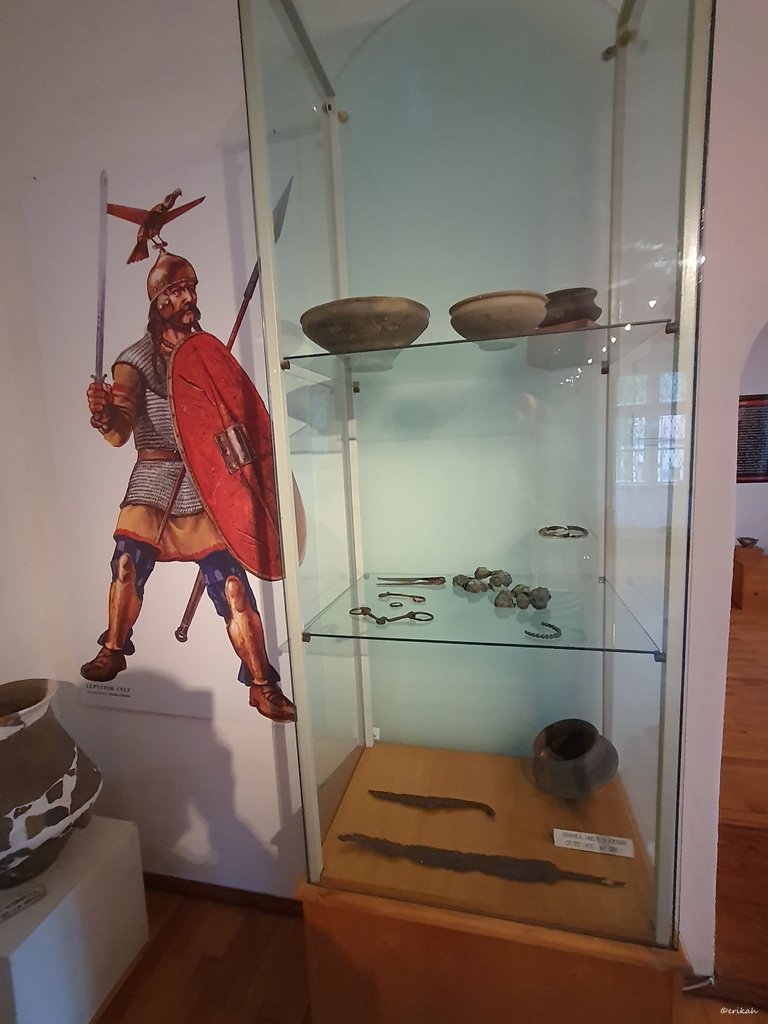 The most interesting thing about this exhibition at this stage was the artist called Radu Oltean has created to illustrate the fighters of those times. He's a talented one, I have to give him that, even though I don't know how authentic the drawing is as no one knows what fighters looked like back in those days. What was funny about this was the helmet of the fighter. Having a bird on your helmet is not exactly comfortable when fighting the enemy, but it looks nice. Funny too I'd say.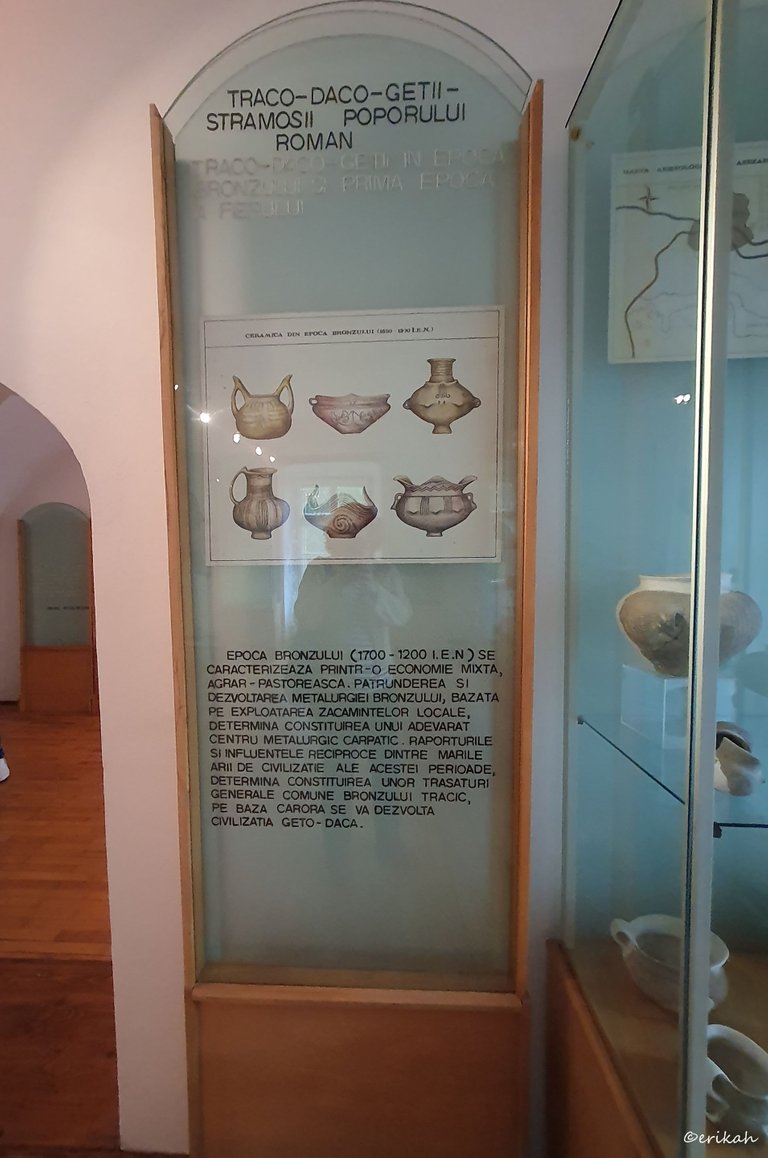 I suppose school kinds are brought here to see what they are learning in the classroom. It is easier to assimilate when you see what you're learning about.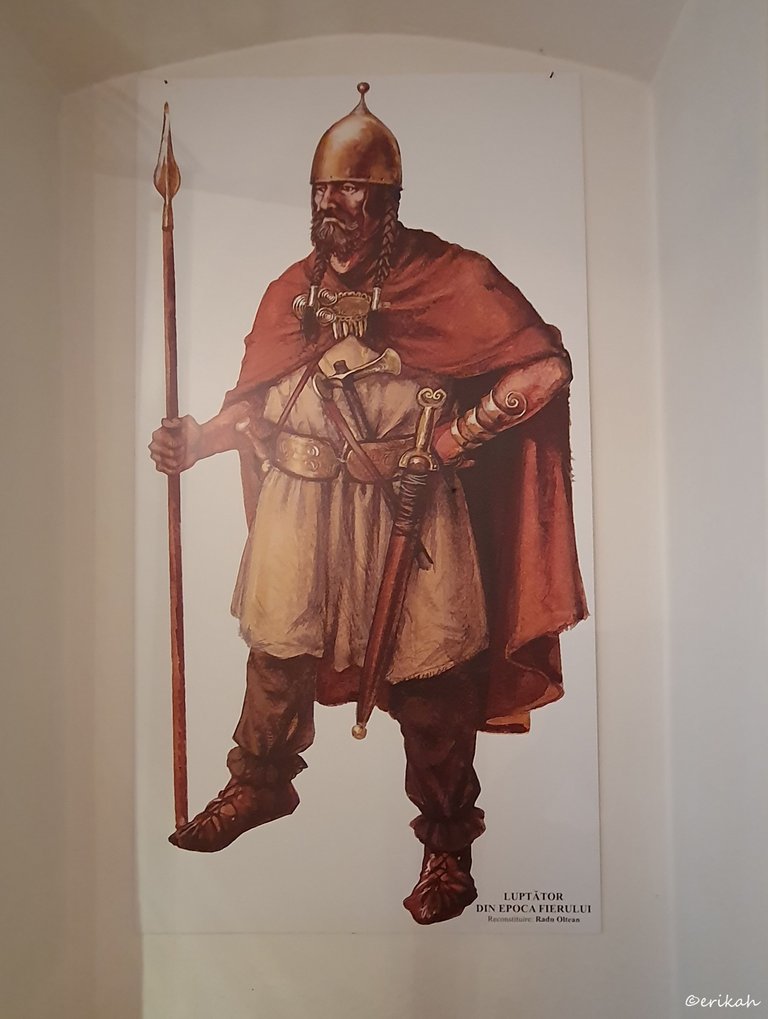 Another fighter from the Iron Age. Looking at his shoes, must have been tough and uncomfortable to wear them every day. Not to mention the equipment made of iron. Must have been extremely heavy.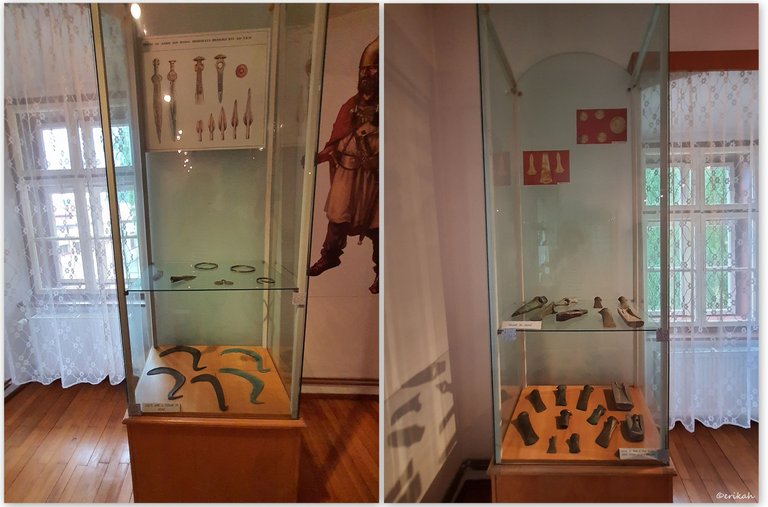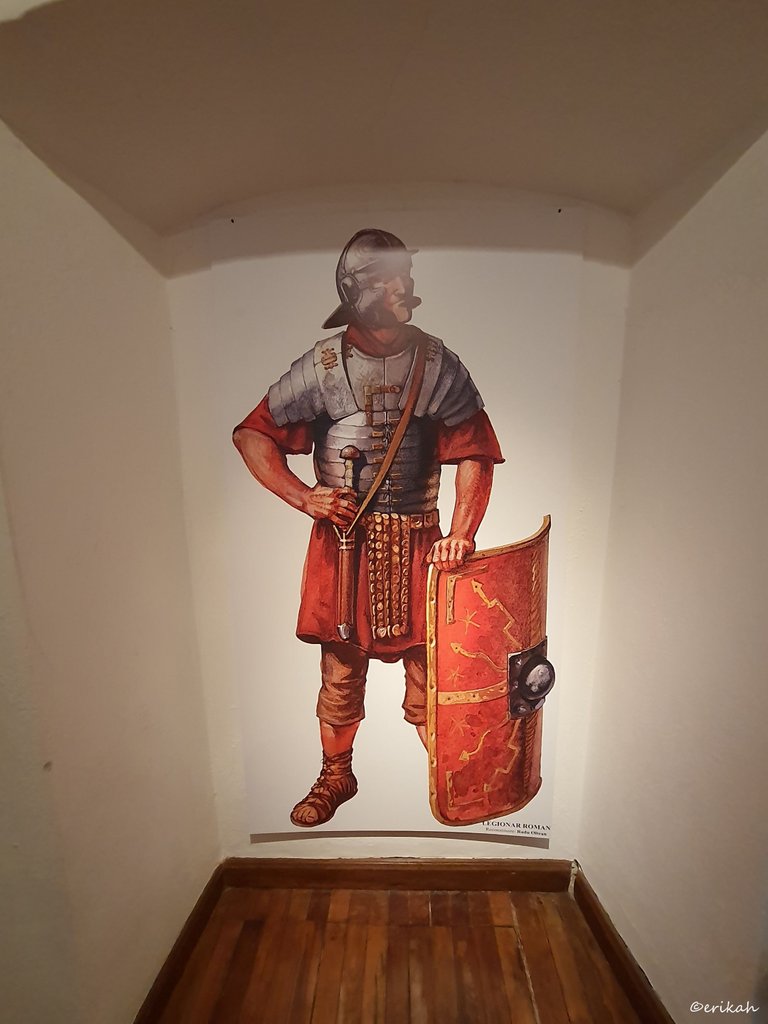 A Roman legionary in sandals. I know back then these types of sandals were very popular and maybe the only footwear they were wearing. I had some similar sandals ages ago.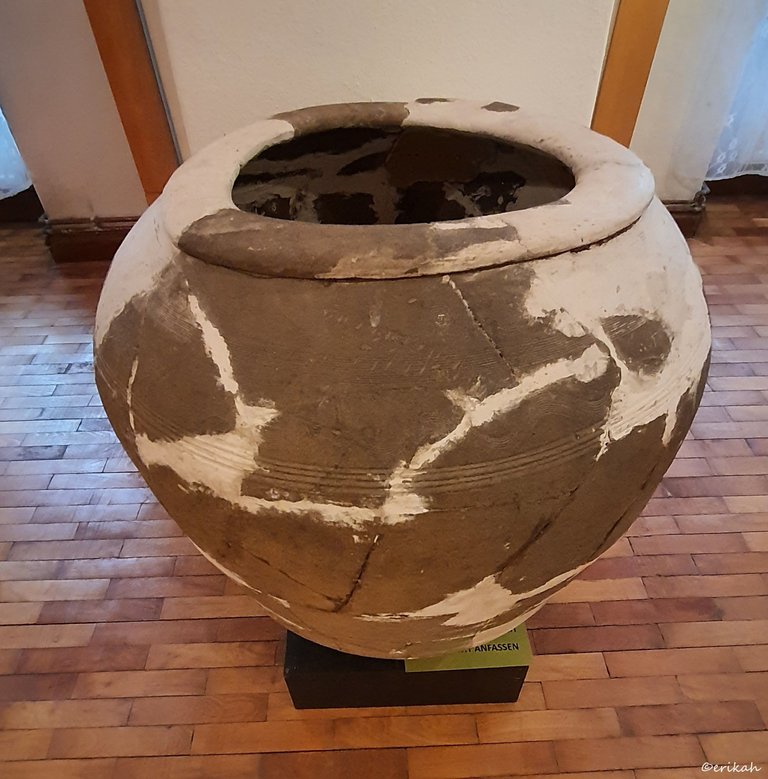 As always, there was a huge amphora that had some missing pieces. I was wondering what they were using this huge amphora for. Wine maybe?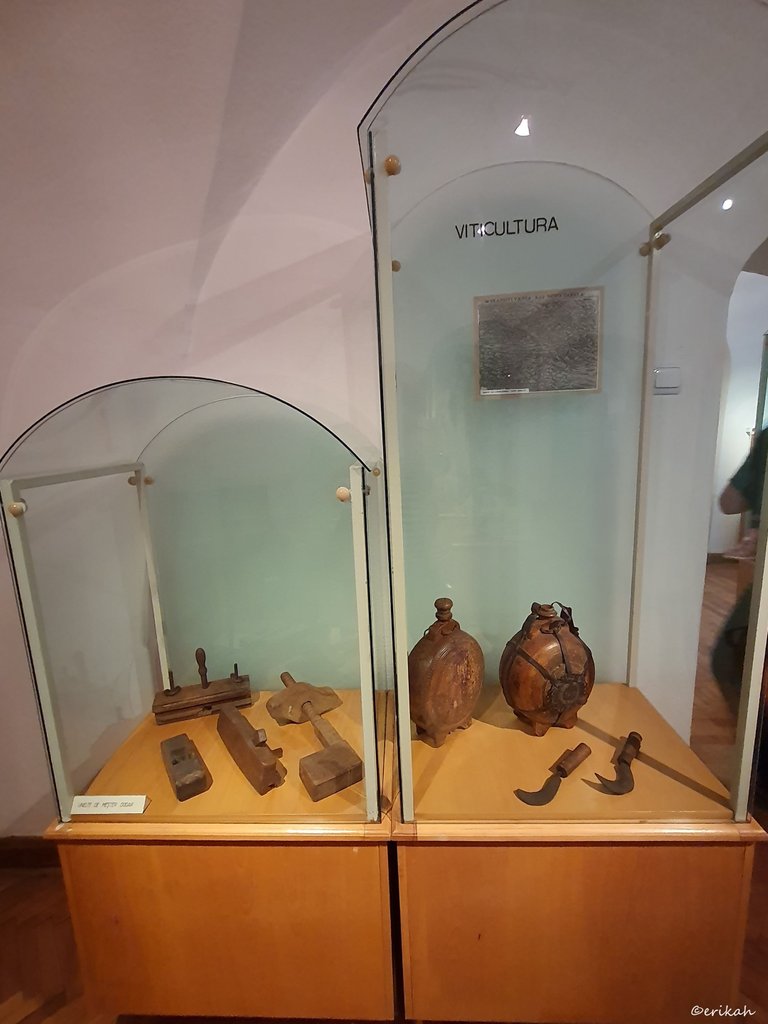 This is where things got interesting. These are tool for wine. The flasks are not a new thing, we all know those. You can buy them at the fairs, markets. On the other hand, the tools are a mystery. Those sickle like tools must have been for cutting the grapes, but the rest ...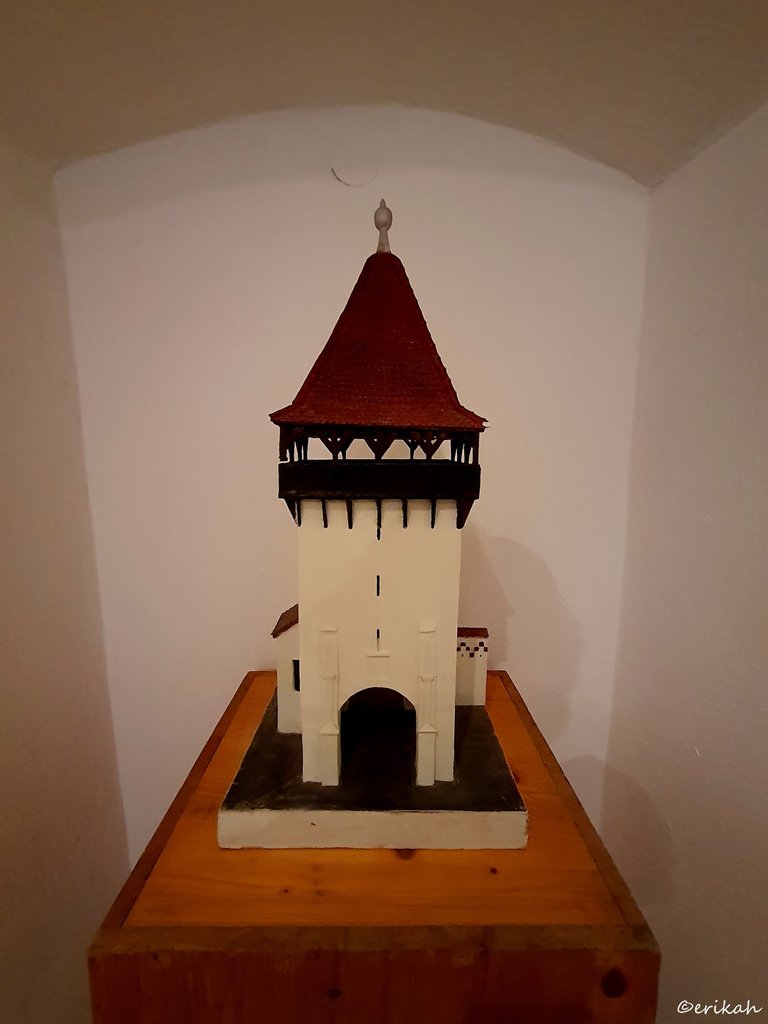 A mock-up of one of the bastions, which is the Forkesh is I'm not mistaken.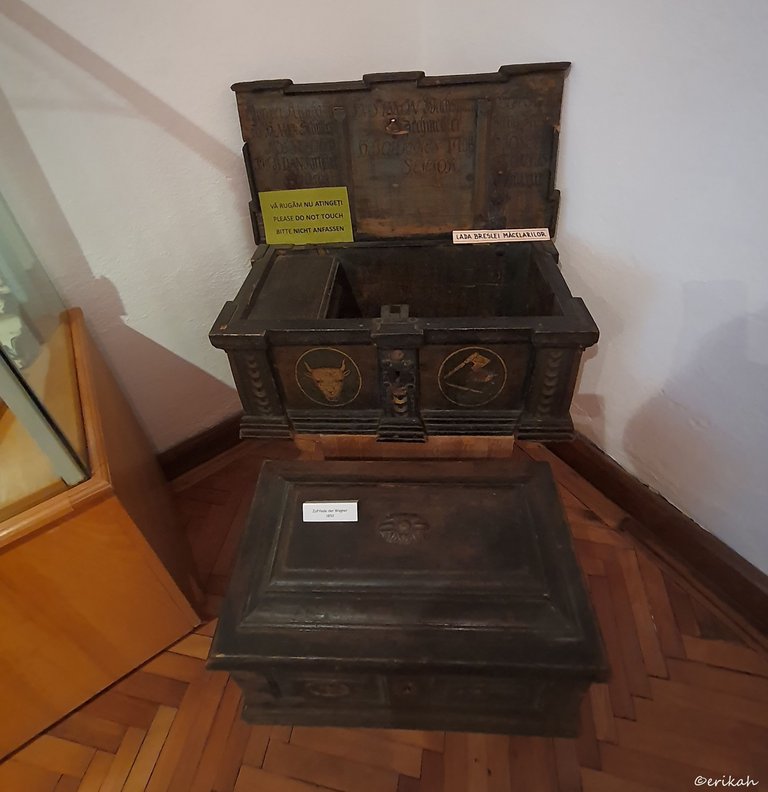 These chests, or boxes belonged to the butchers' guild and the one on the floor is from 1852, which means it's 170 years old. I was wondering what they have been storing in those chests.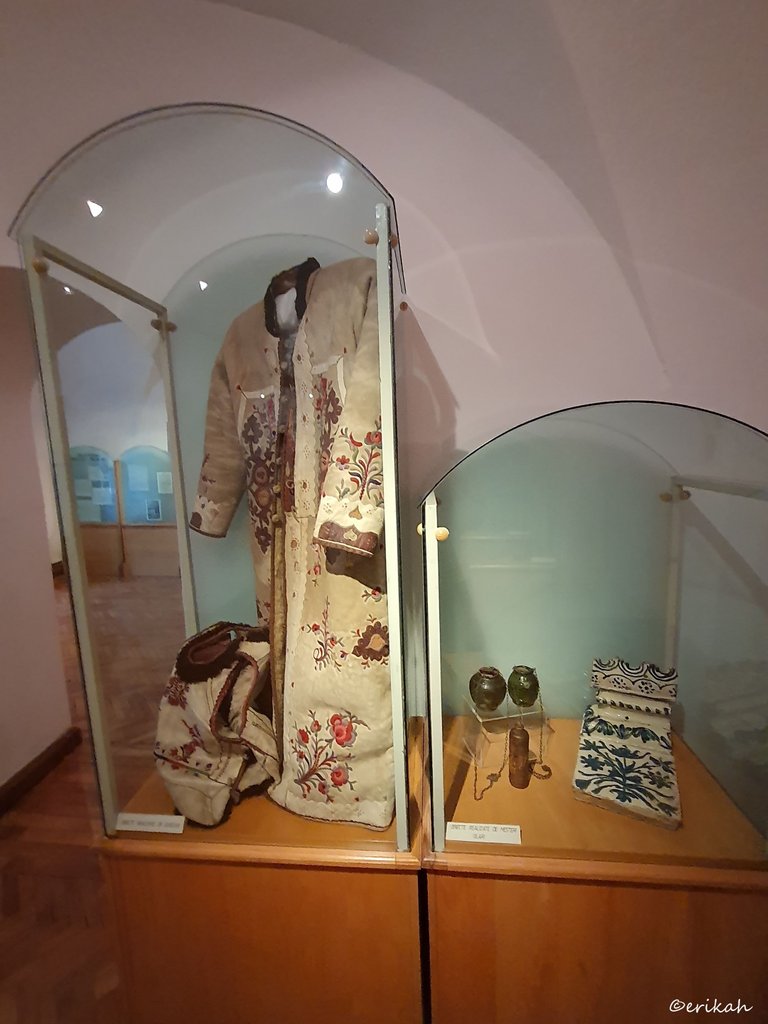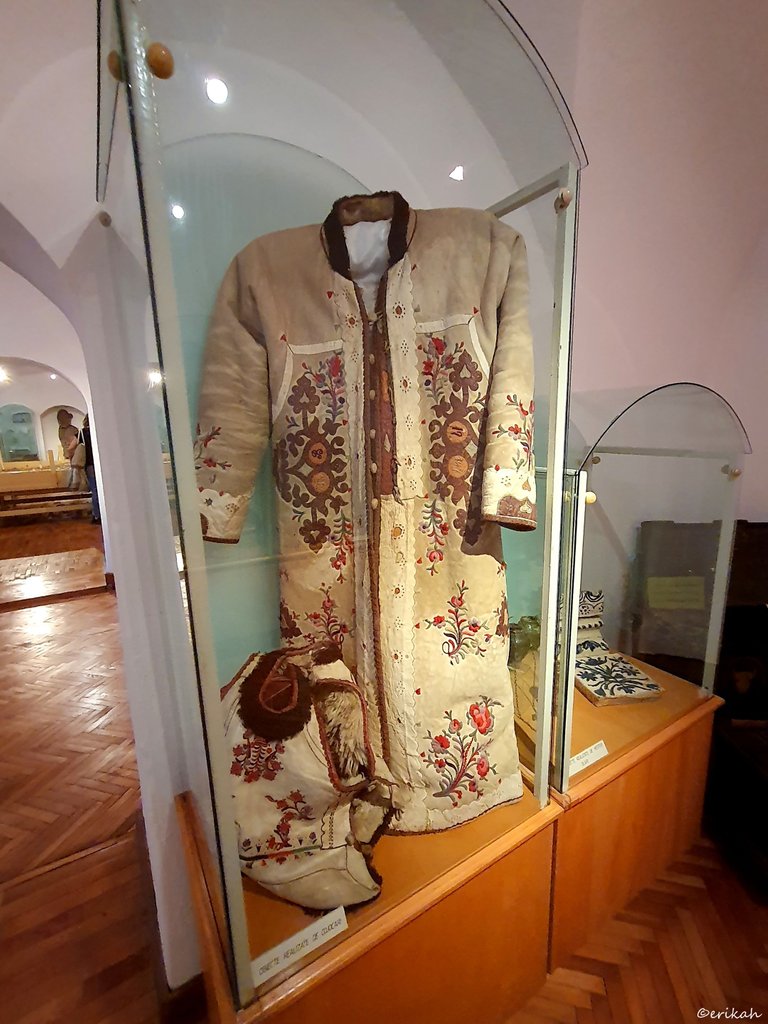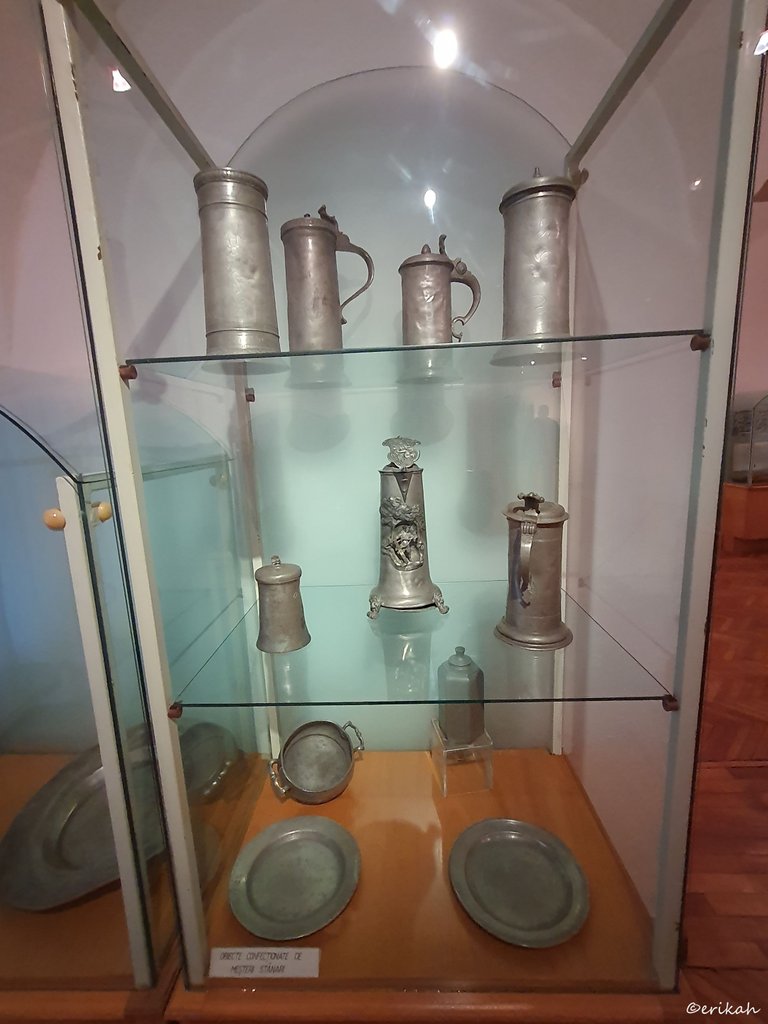 This type of sheep leader coat is very common, but not as embroidered as this. Must have been a property of a noble as common people had no money to order such an expensive coal. I would obviously never wear one, but looks nice as an artwork.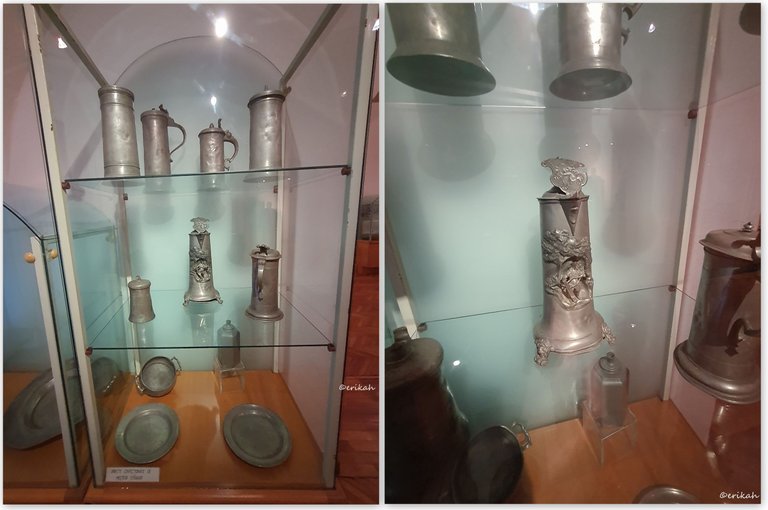 Although these metal cups look nice, I can't imagine myself drinking from them, or eating from those plates. When porcelain and glass was not known, this is what was available. We also have to note that the army was traveling constantly, so carrying fragile kitchenware was not an option anyway.
While I was taking these photos, There was a young lady with a kid next to me, telling the kid that these plates are like those they have at the kindergarten. Obviously that was an exaggeration as the health department would never allow of the use of such plates. However, they mush have some enameled plates instead.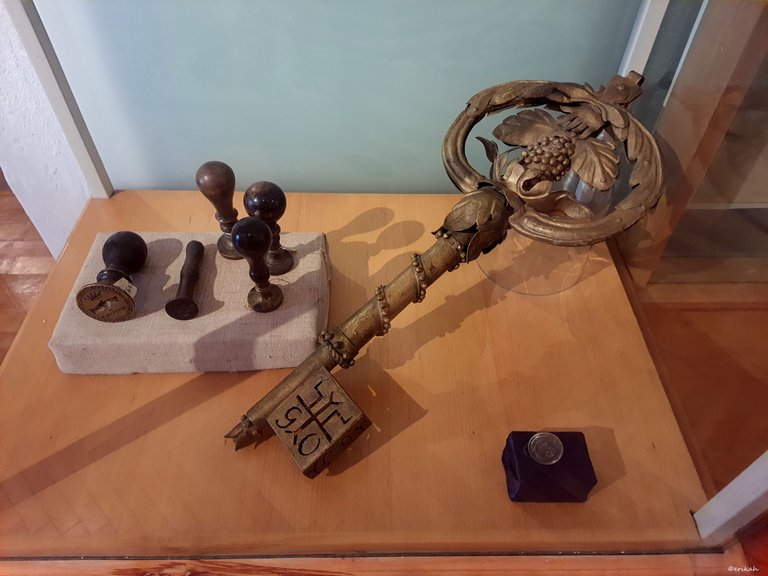 How cool is this key? I've never seen a similar one. And those stamps ...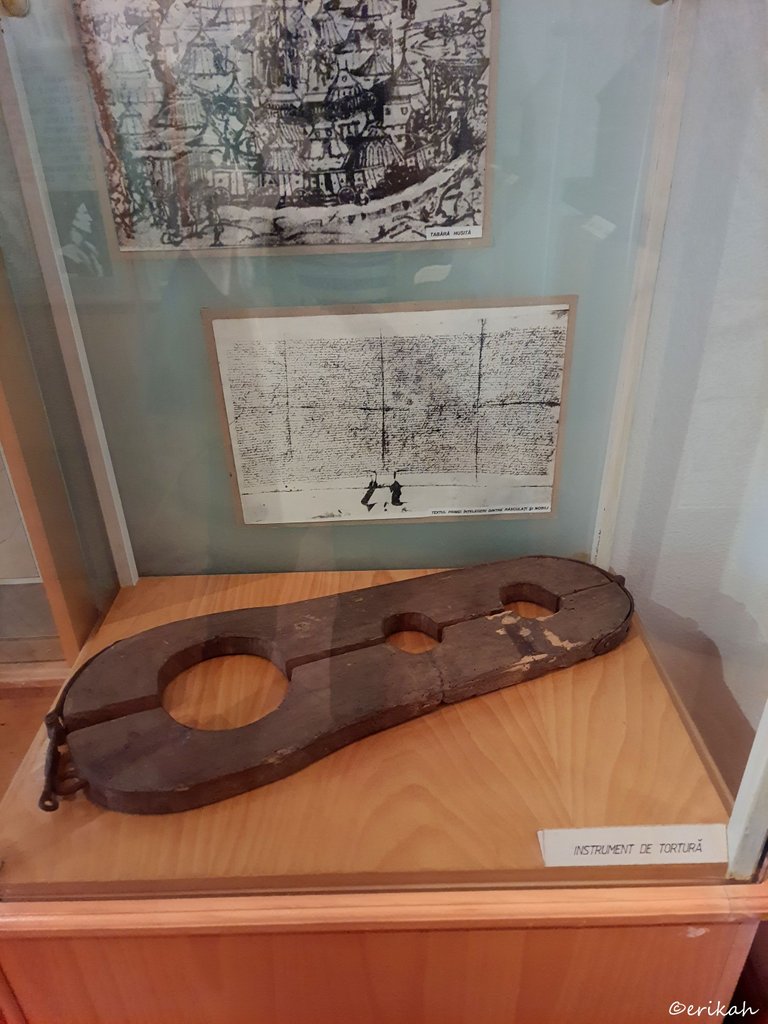 I could use this tool today on a few people as this is a torturing tool :) Although I'm not a violent person :P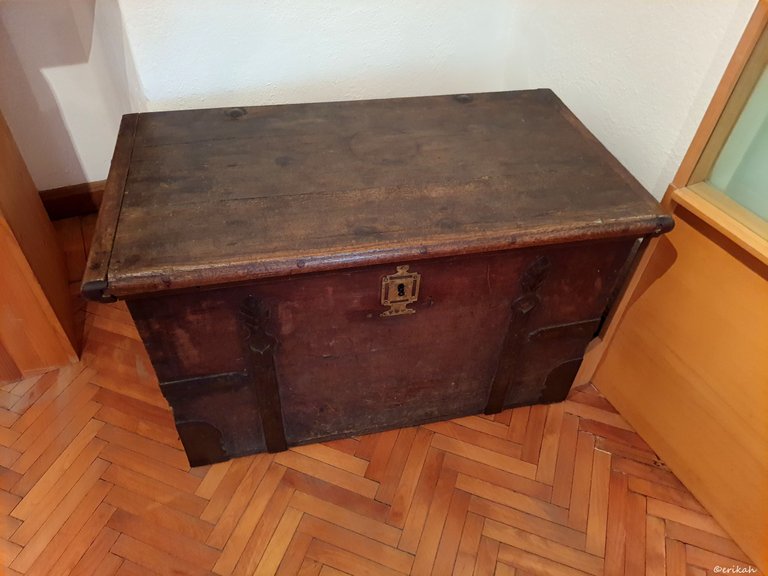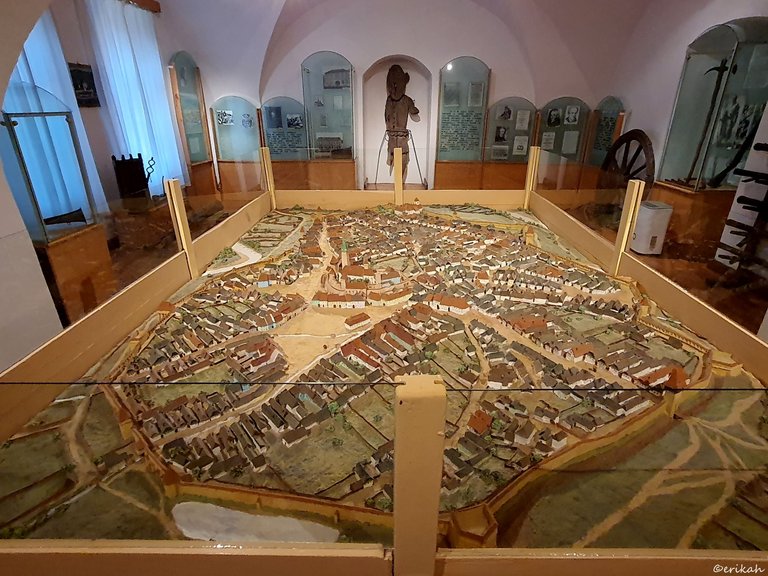 This is the mock-up of the medieval city center, surrounded by the walls, created by Julius Misselbacher in 1954, based on some plans from 1699, that belonged to G. Visconti. There was a museologist present in this room, who was sharing information about the mock-up. I'm not familiar with the whole city and some of the buildings are long gone, but it was still interesting to try to figure out which part is which.
Zooming a bit out, it was nice to see from above (even if it was just a mock-up), how the walls surrounded the city.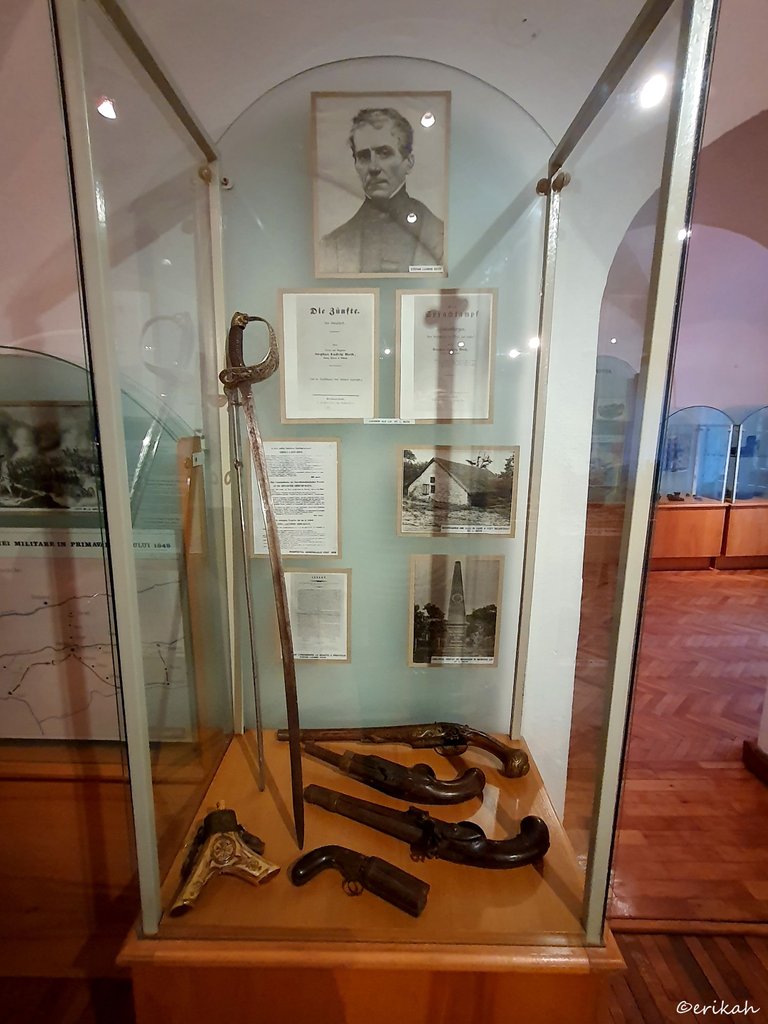 Weapons you only see in the movies, a nice sword and the photo of Stephan Ludwig Roth I've written already.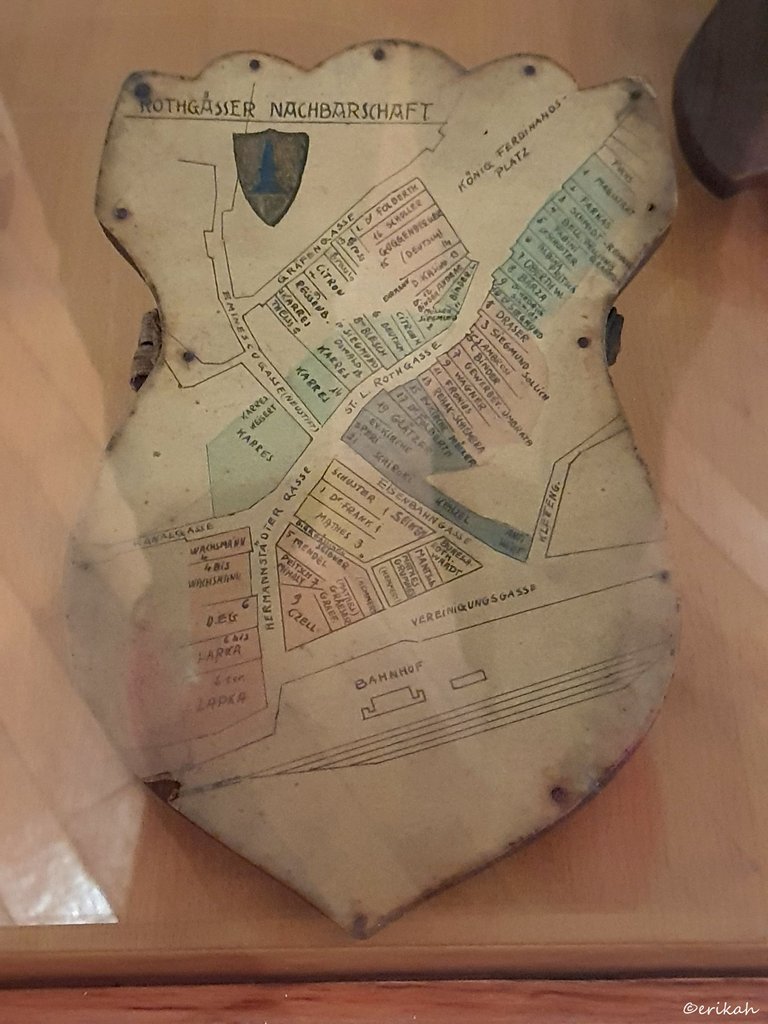 I suppose it's a map with the name of the owners and the house numbers. It's on the back of a crest.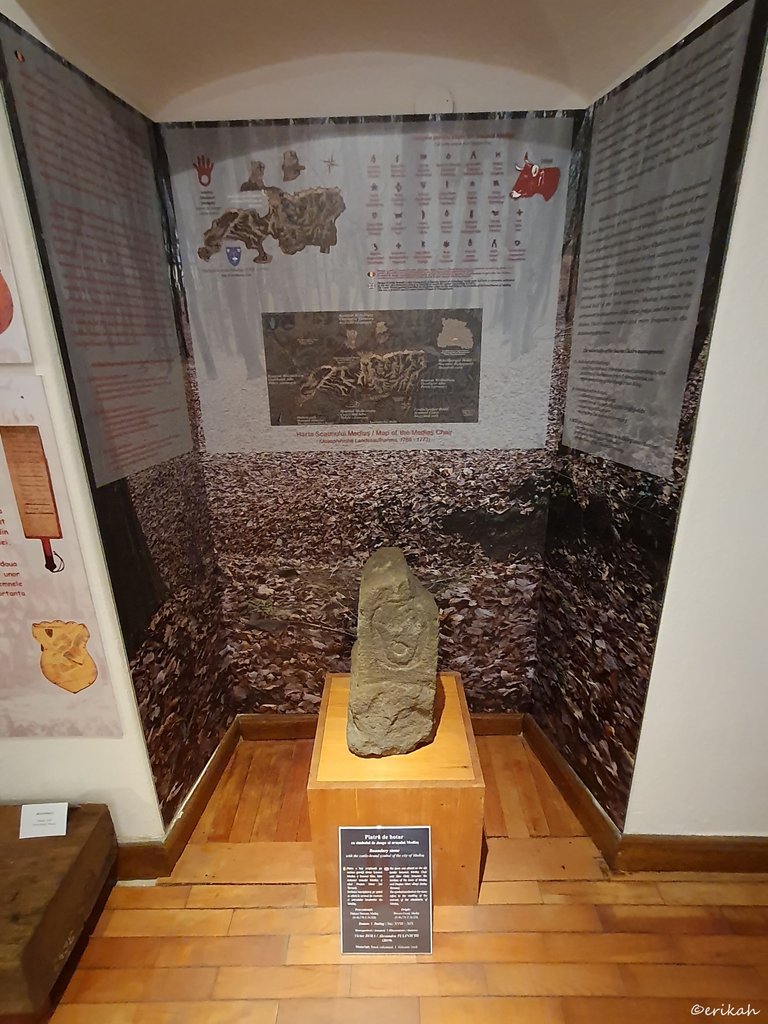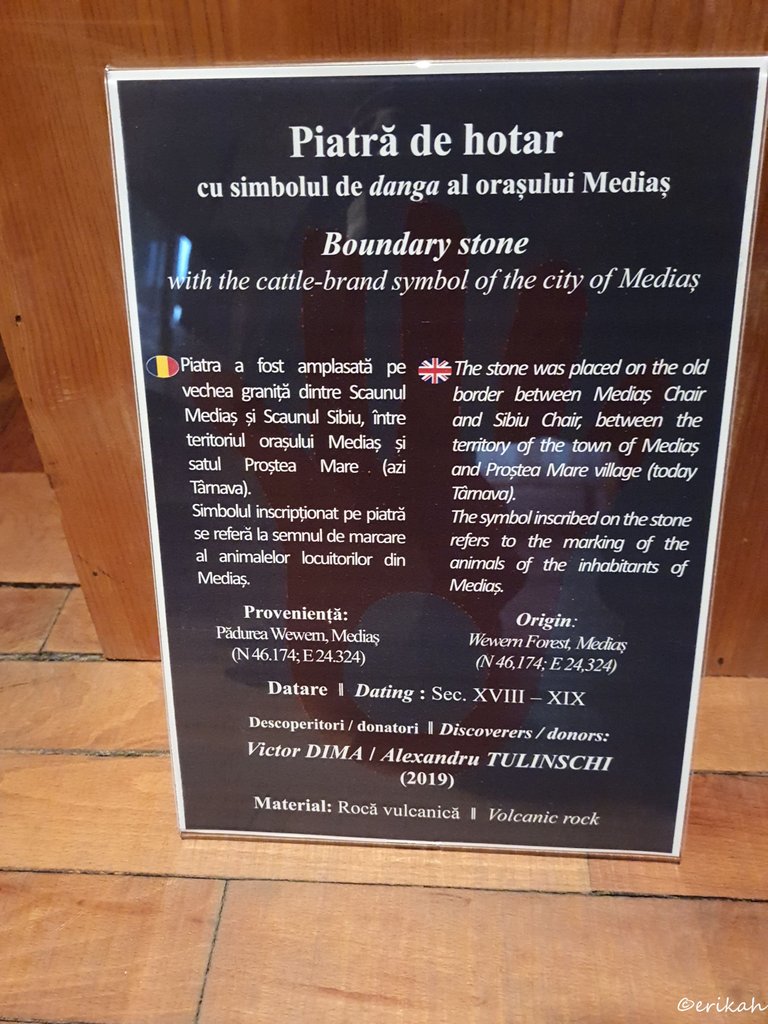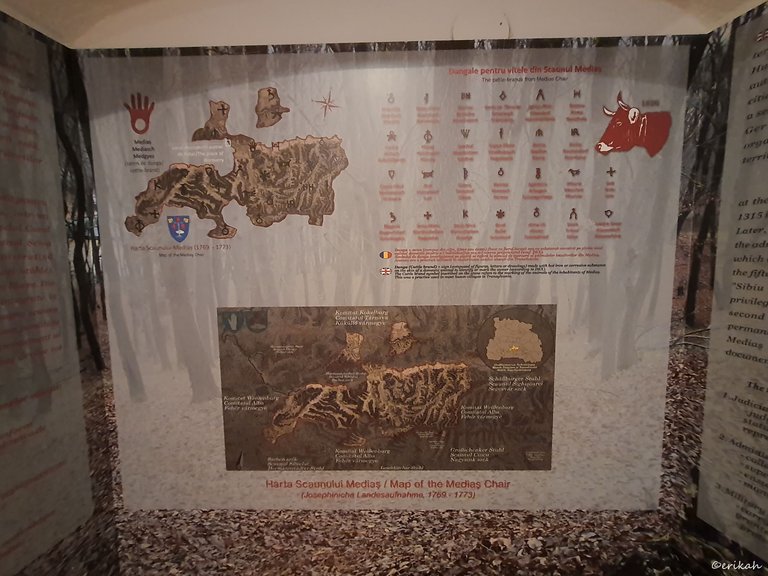 This is the list of cattle-brands from Mediaș Chair. I knew every owner had it's own sign, but have never seen such a list.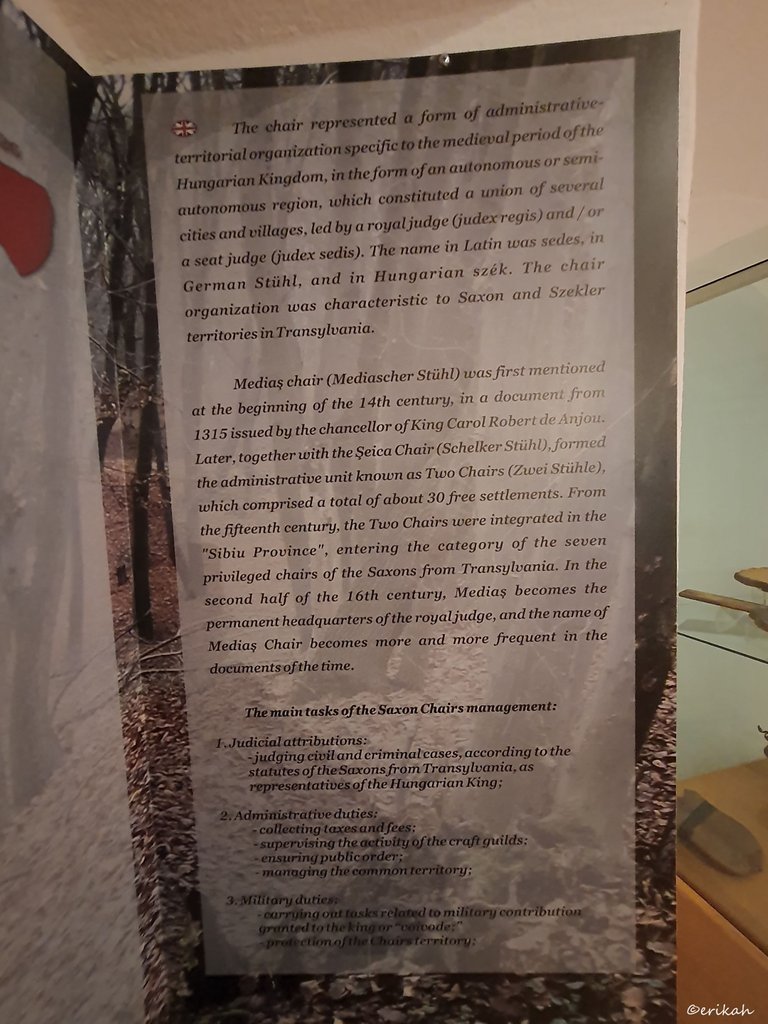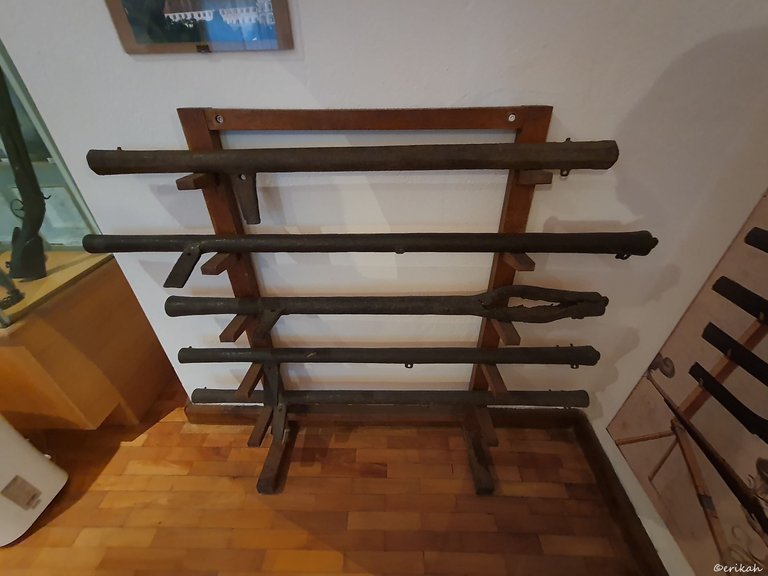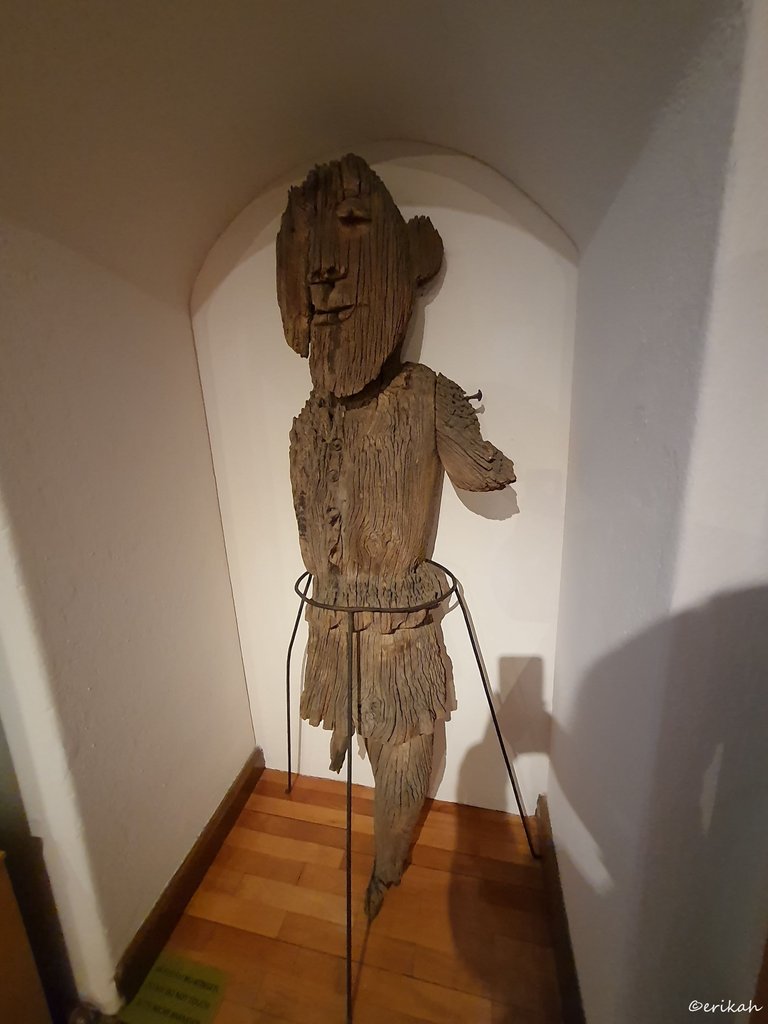 I could not figure out what purpose this wooden guy served but time has been ruthless with him 😁 Maybe it was put out to scare the enemy off.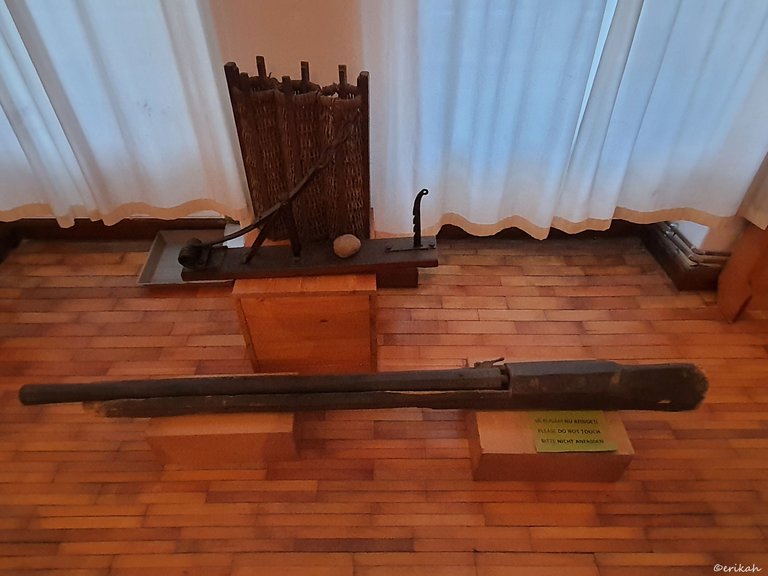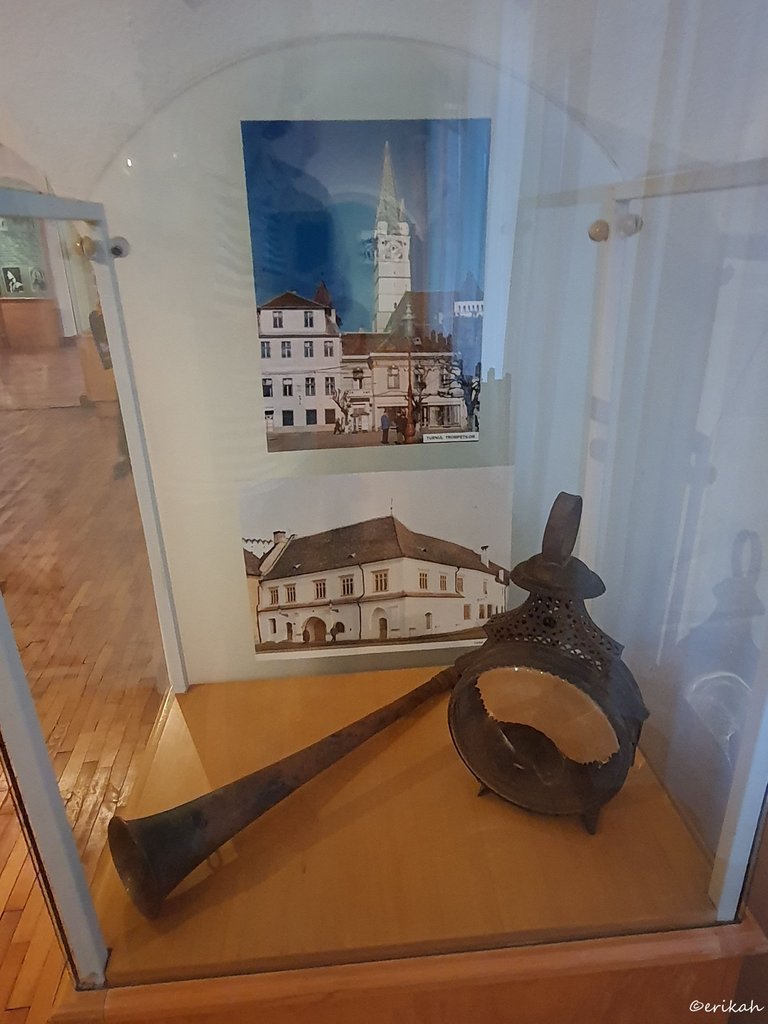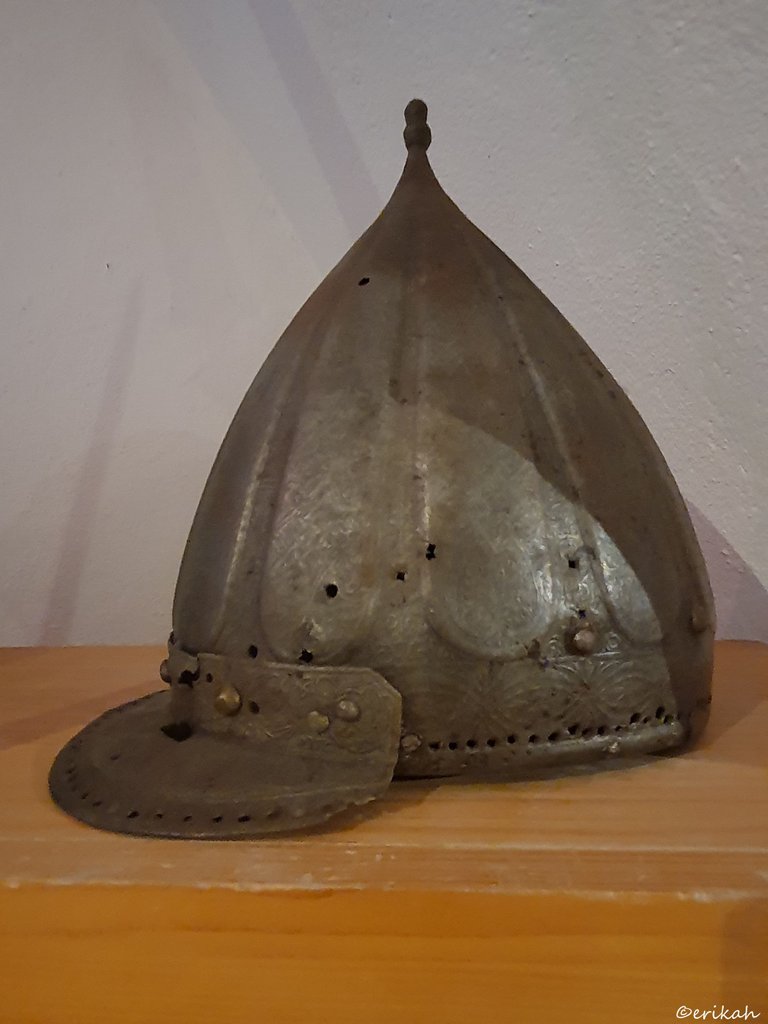 Here comes the painful part :)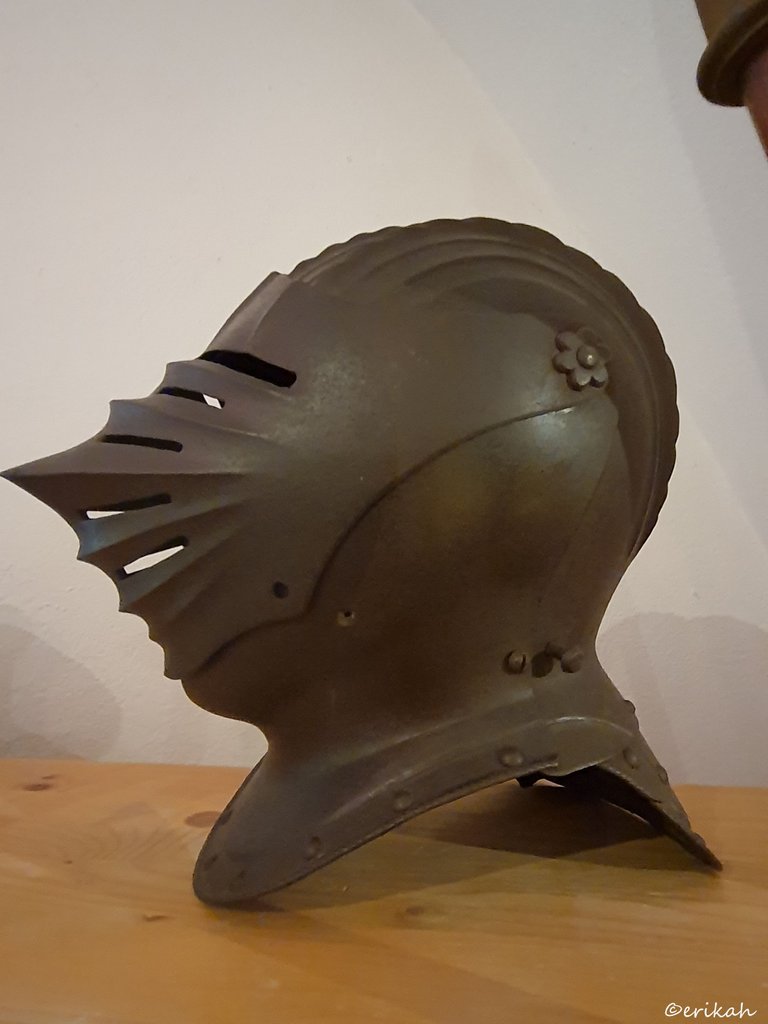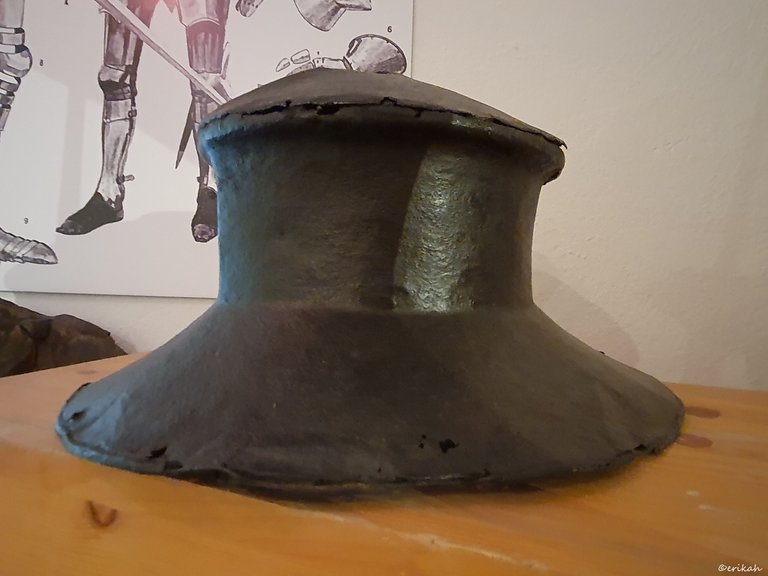 I asked the museologist if she know how much a hat like that weighs. She had no idea but she said a lot. My neck would hurt like hell and imagine those fighting wearing one like this. Simply terrible.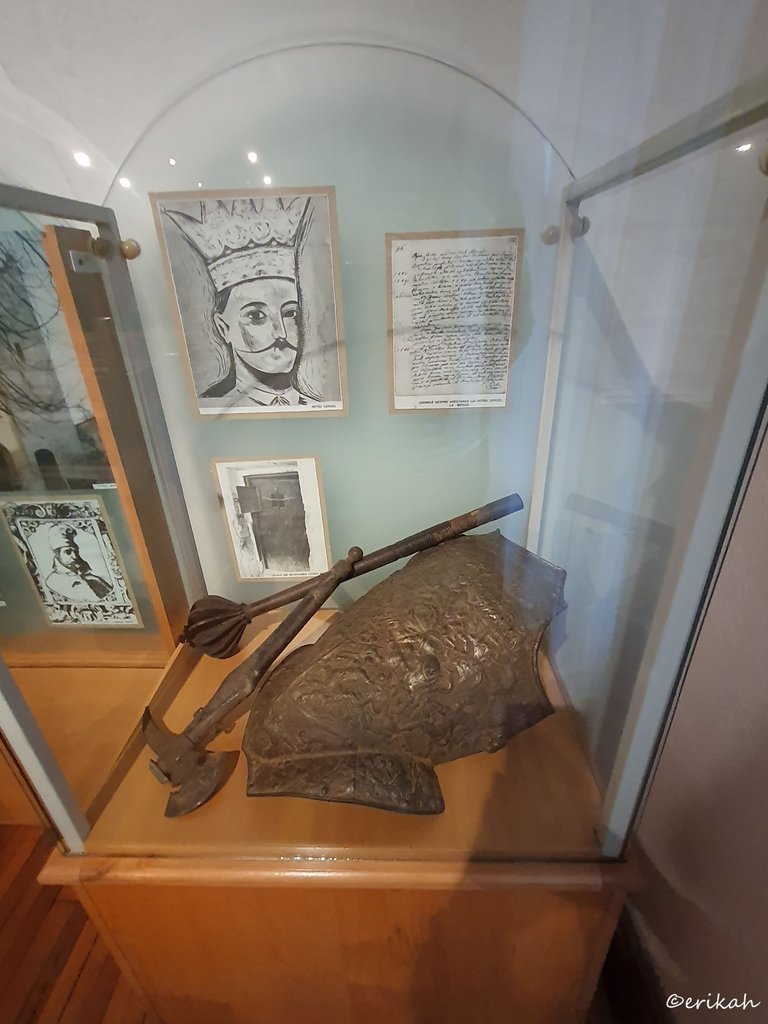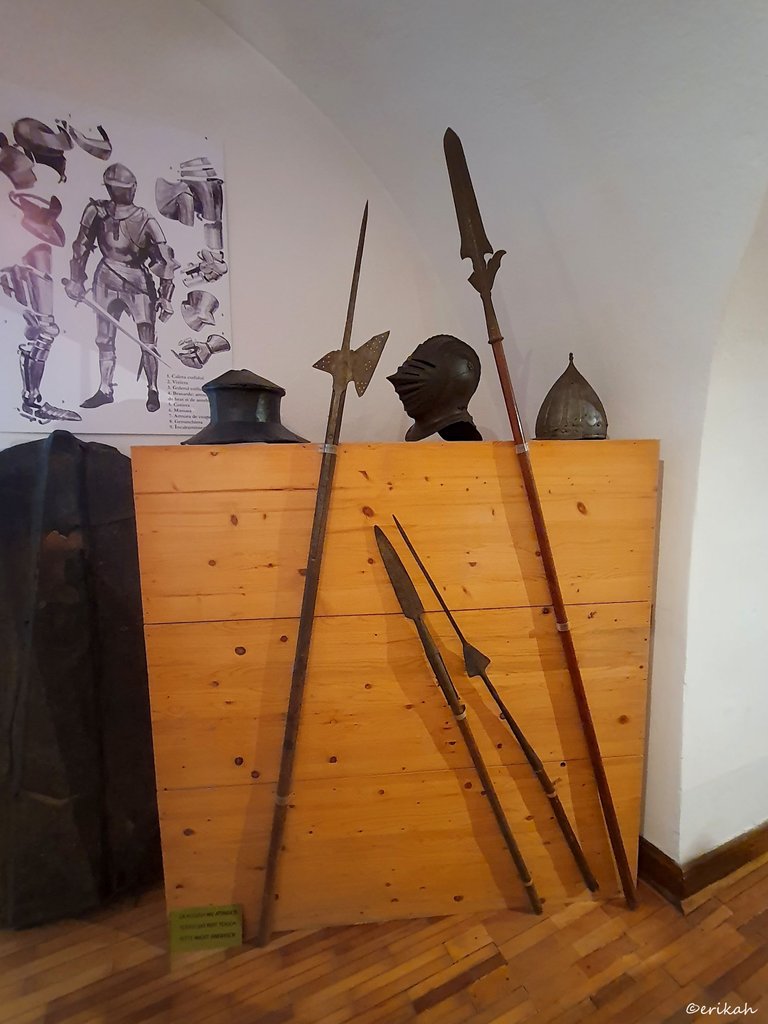 Like every walk back in the past, this one also ended with me giving thanks for not living in those days. Life must have been tough for everyone, regardless of the age or gender. For the poor especially as they had to work hard for a living.
So, as I always ask, what would you try out from here?

---
---