How Do You Know What's The Right Move?
Ever since I wrote my post about Traps In Managing A Small Investment Portfolio a week ago, I've been watching the market, following traders on Twitter and have been thinking of how you can fool yourself just by blindly trusting the wrong person, instead of DYOR and making your own decisions.
TL;TR My post was about investing very little in a lot of coins, then waiting for them to moon and not taking profits because you think the size of your investment does not allow you. Let's say investing $20 in one token (because you don't have more) and hoping to do a 10x at least as that's very trendy right now and missing out because you don't take profits. Go big or go home they say but that's not always possible.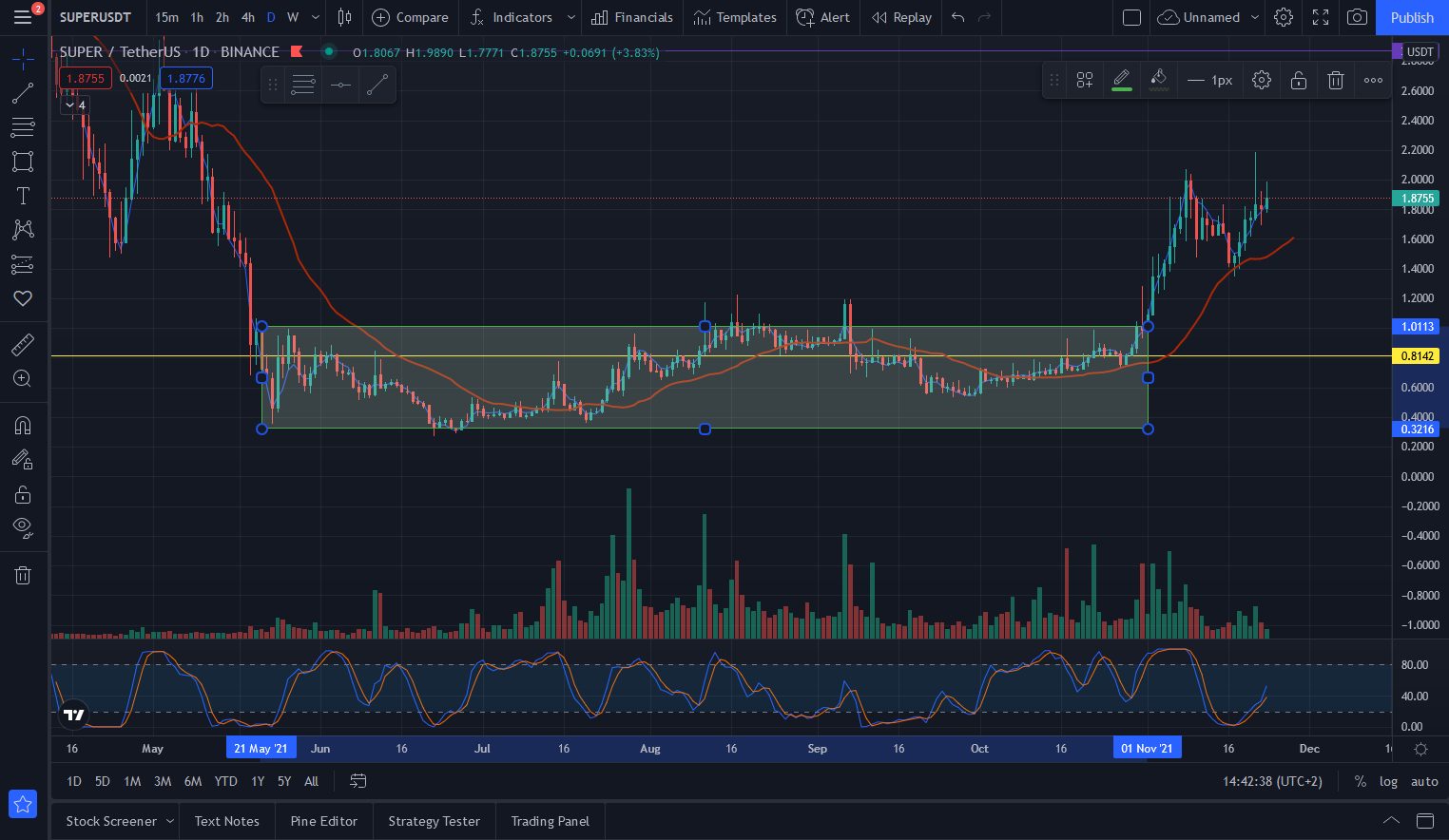 source
Showcasing Investing In SUPER
Even though the real ALT season is not here yet as most of the alts are still in accumulation phase, some alts are breaking out, which is normal as news can create a pump. There's always something and you need to be prepared, have a plan to be able to act when the time comes.
SUPER is a very good example for my case today. (Please note, this is not a precise TA, it's just to show newcomers what could have been done and when.) SUPER had a long accumulation period since the May crash, till the end of last month. You could buy SUPER anywhere in that range, but let's not be bottom chasers and take an average entry price of $0.81.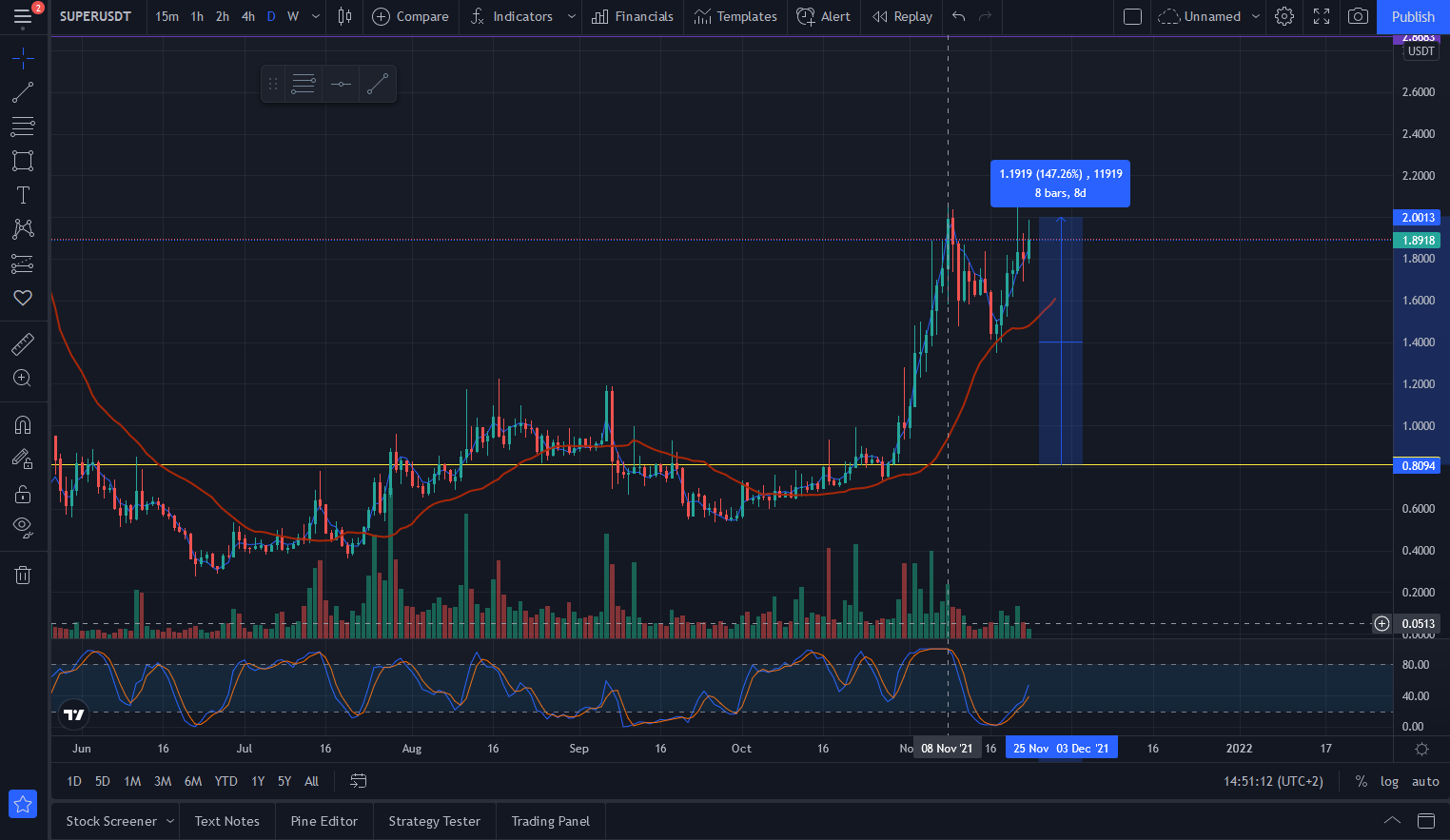 source
As you can see on the chart, volume came in in the last day of October, SUPER started to rally and reached $2 on the 8th of November. Calculating from our imaginary entry point, that's 147% increase, or almost an 2.5x if you like.
What Do I Do Now?
When newbies don't know what to do, they usually go to Twitter and/or YouTube to see what the Big Guys say. That day I was watching a video in which there were two guys, one with TA, the other with fundamentals. The second guy (with fundamentals) said if you're in SUPER, don't sell now as it's going to go to $4. This is exactly what everyone whats to hear as selling at $4 is way better than selling at $2, right? But is it the best strategy?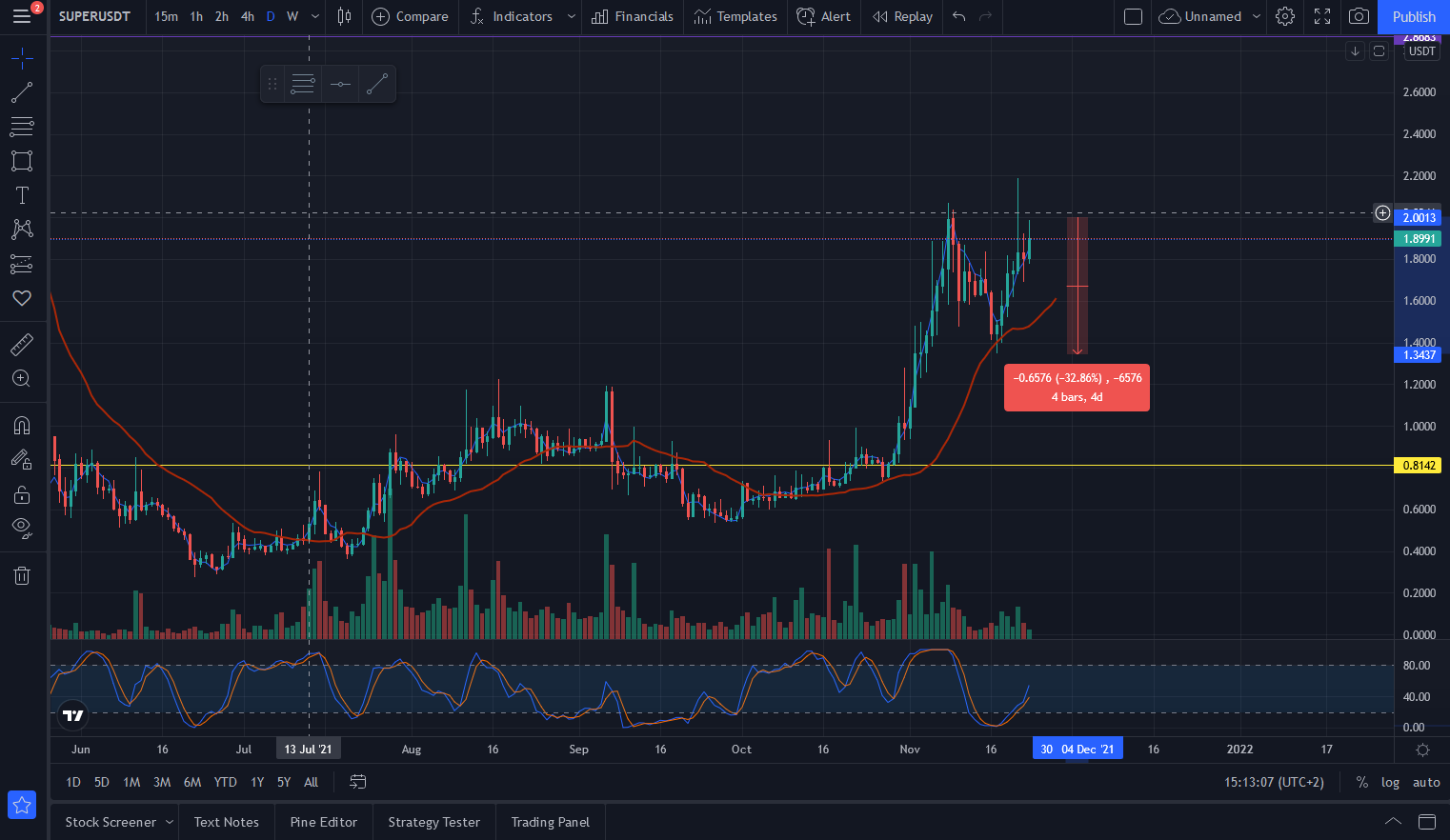 source
SUPER started to rally on the 28th of October and the rally lasted till the 8th of November. That's 12 days in which we only had one red candle on the daily.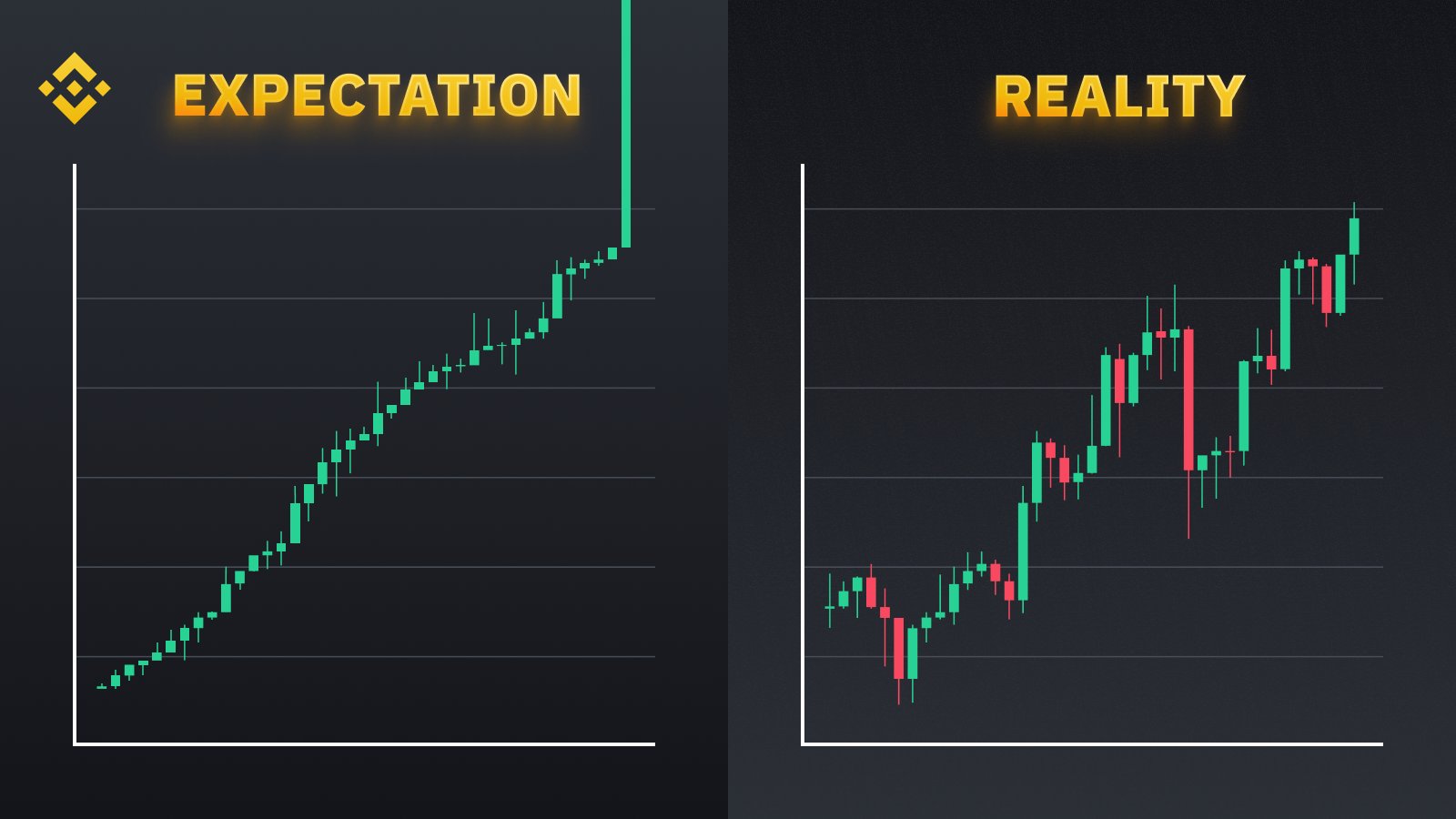 source
The chart above can't speak louder. It says it all. This is how people think and that's how the market works. After 12 days of rallying, it was certain we're going to have a correction and we did, 32% actually, at the bottom of which you could buy back SUPER to continue your journey.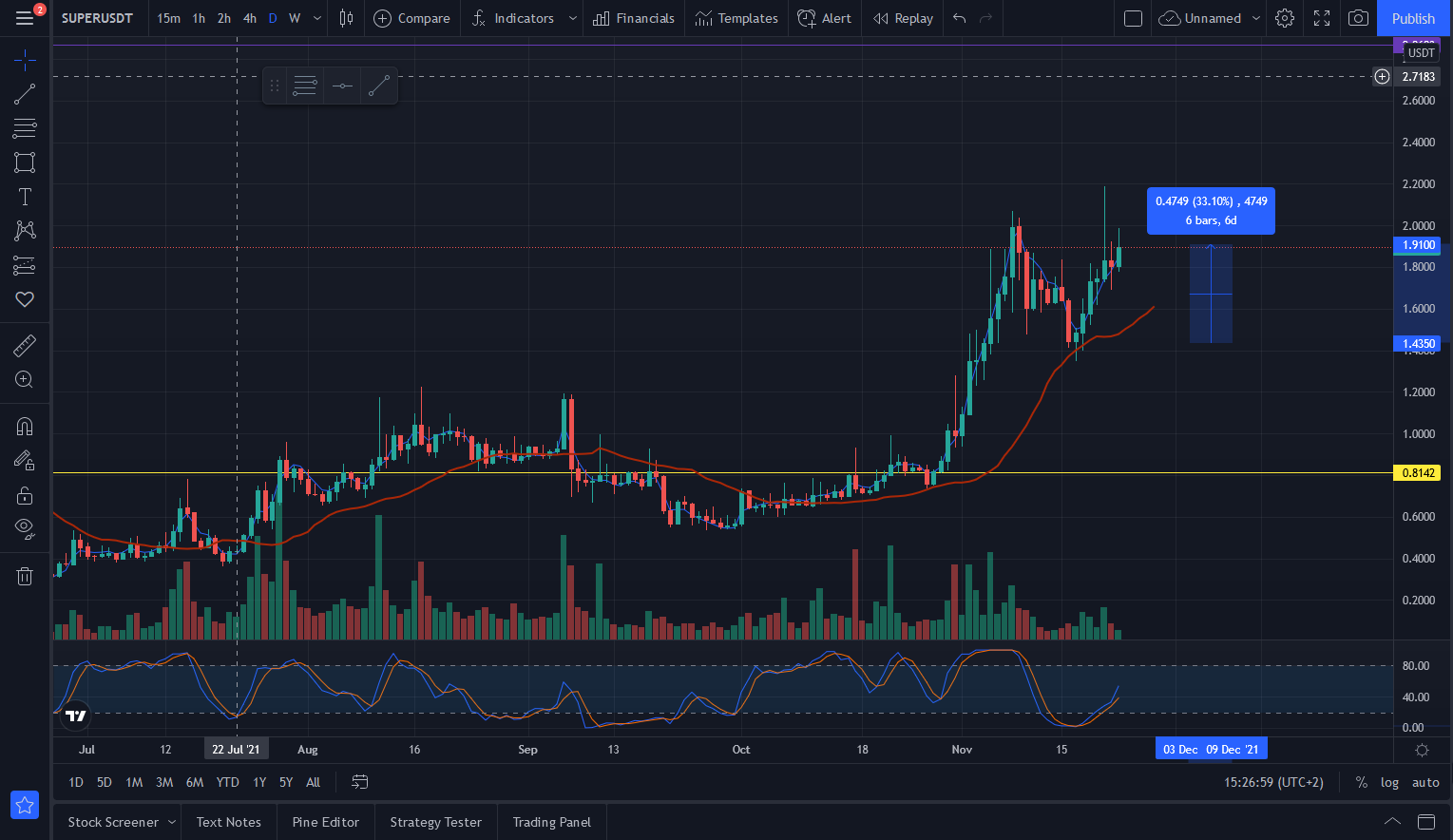 source
At the time of writing, we're almost at the previous high, which means you'd be up 33% from the new entry point. Not a negligible profit at all if you ask me. Right now there's a lot of uncertainty in the market, BTC has been trading sideways for the past few days and there's a chance it can visit the next level down, which is the $52k - $53k region.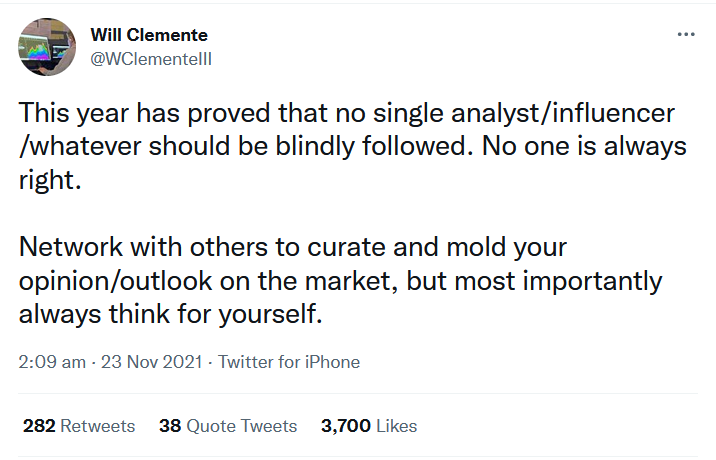 source
How Do You Know What's The Right Move?
This morning when I woke up I saw this tweet and I couldn't agree more. Sometimes we tend to listen to more experienced traders because we think they know more and therefore must be right. Well, this cycle is not like the previous two, that is certain now, which means you can't expect the same thing to happen. There's no certain pattern and all possibilities must be taken into consideration before making a decision.
In this specific case, taking profit at around $2 and buying the dip again was a smart move if you ask me. If BTC goes to $53k and drags alts down, you can still exit your position and secure the profit you've taken previously. Capital preservation, remember?
Making decisions based on what others say can result in making some profits but also in taking some losses. After a few losses you will be forced to realize it's better to DYOR and make your own decisions. I don't know about you but I'd rather be mad at myself for making a bad decision than to listen to others and lose my money. Every time someone's theory gets invalidated by the market it is a confirmation that no one knows what's going to happen next. That is why these are theories, not certainties.
Taking profits on the way up is essential. The next month will be crazy as we're expecting the market to do what a market has to to in the last phase of the bull market. It's a bit scary because there will be a lot of noise and FOMO that will make people do crazy things. Better have your strategy ready. Look for opportunities, ride as many waves you can. Even if you have a small portfolio, take profit when you can instead of waiting for the absolute top as no one knows where that is. We only know after, when it's already too late.
Are you ready?

Posted Using LeoFinance Beta
---
---