It's Time To Wake Up!
Not long ago I went to lunch with people I know and as usually happens at such events, we talked about a lot of things to catch up. One of the topics that usually comes up is the job, the economical situation of the companies they are working for and the economical situation of the country in general. This is a topic that can't be avoided as it hurts a lot of people.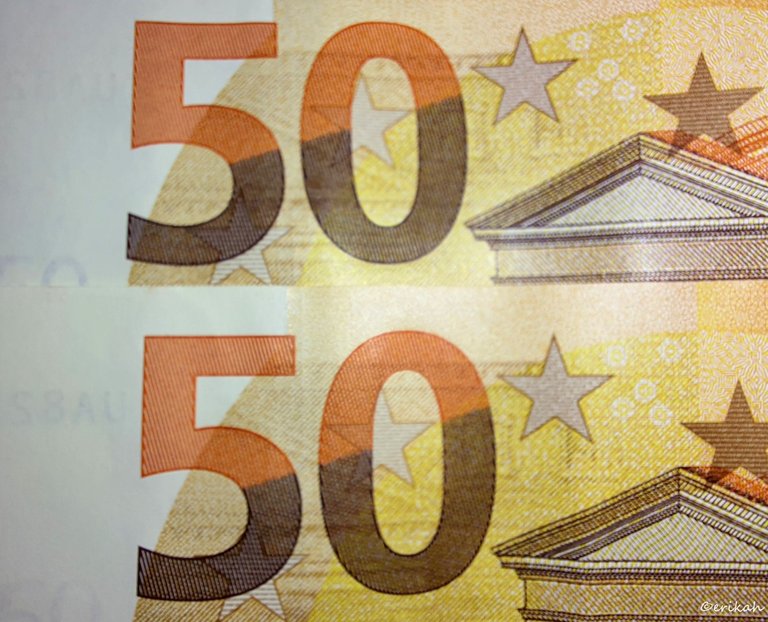 During these events I'm always prepared to defend my position as usually I'm the alien, living in a different world. That's ok, I'm used to it as innovation and trying something new in general has never been easy or without attracting criticism, so I have my arguments ready and I am also prepared to walk away from the discussion when I see it's pointless. Arguing endlessly just to prove my point is not my thing.
Obviously at some point I also had to open my mouth and answer the question about how's crypto going and when I said very well, I was told that BTC is going down and the end is near, because that's what they've heard. The end means BTC going to zero and disappear completely from the financial world.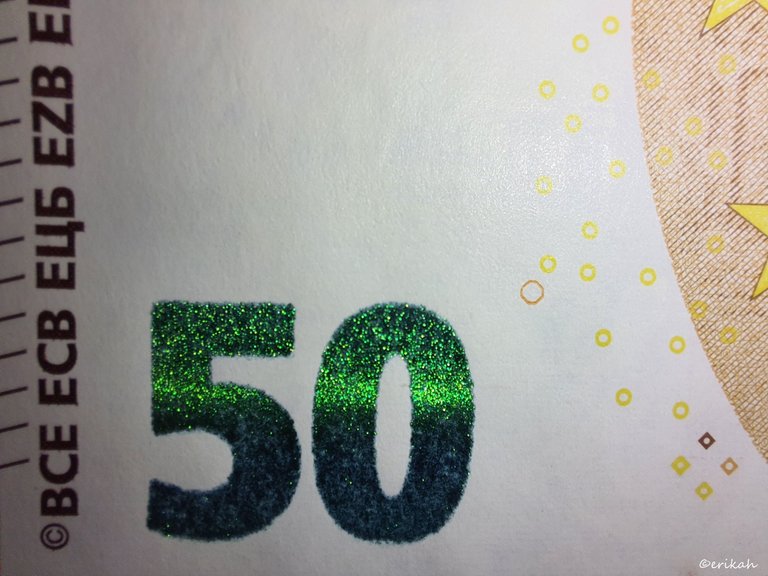 When you hear such things, you always have to look at who's saying it and see if it worth the effort to try to explain the situation to the other party. In this particular case it would have been a complete waste of time, so I smiled politely, said no, never and considered the discussion closed. The other party obviously had a different opinion, so they said BTC is definitely going down and will disappear. There's a whole psychology behind how to argue but I was not there to do that, so to give them the possibility to have the last word of the argument (which for many, it means the world), I just continued to shake my head and smiled.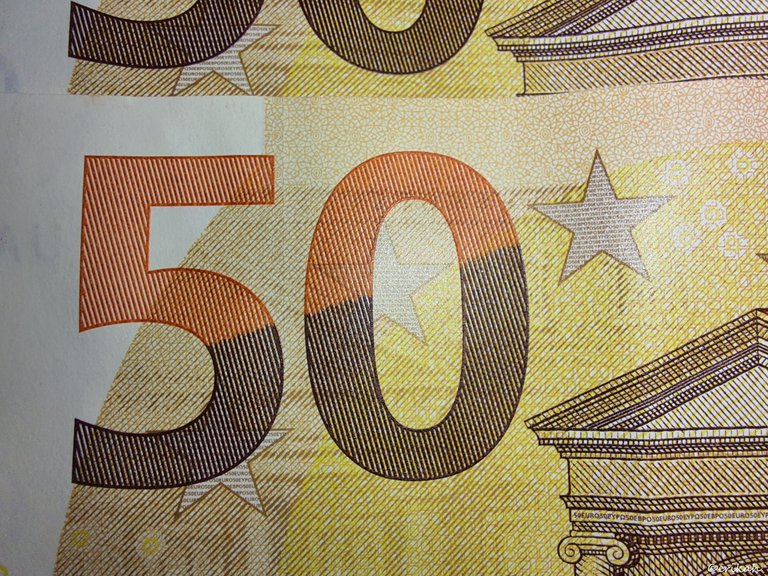 The funny side of the story was that the person trying to convince me that BTC is going to kick the bucket soon was previously telling us about how critical the company's future they are working for has become and that pretty soon they will be forced to look for a new job. Inflation was next on the topics list as it is affecting all of us regardless if you live in the old, obsolete economical world or if you're in crypto. Imagine losing your job and being hit by high inflation at the same time. That is reality for many.
Looking at the bigger picture, this scene most likely is repeated on a daily bases all over the world, so we were not unique in this regard. This situation is affecting everyone, just in a different way but the majority of the population is suffering and losing.
Yesterday I thought it would be nice to see what's going on in my country, so I started browsing the news and saw that raising the retirement age to 70 is on table again.
The life expectancy of Romanians has reached just over 74 years, the second lowest in the European Union. source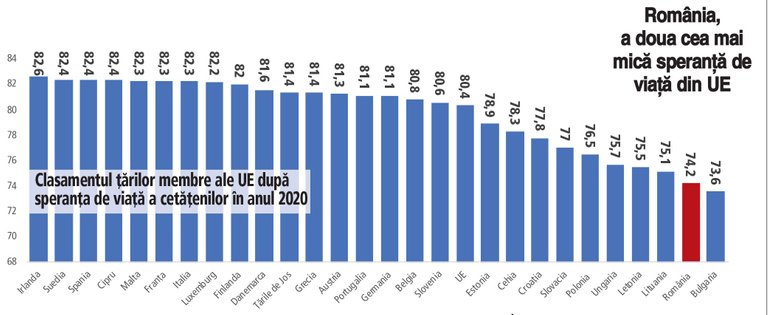 Source
This is the chart of life expectancy in the European Union in 2020.
To add insult to injury, the Romanian lawmakers are playing God with pensions, which should be indexed with the inflation rate when it's necessary (which is basically all the time), but this rarely happens. Millions of pensioners are glued to the tv day by day, hoping to see some favorable news. Life for them is a day by day struggle to make ends meet.
People work and contribute to the state pension fund till they retire, after that, they struggle to have a decent life because their pension has very little value. If the retirement age will be raised to 70, many would not even benefit from a pension as a good part of them may not even get the chance to retire to begin with.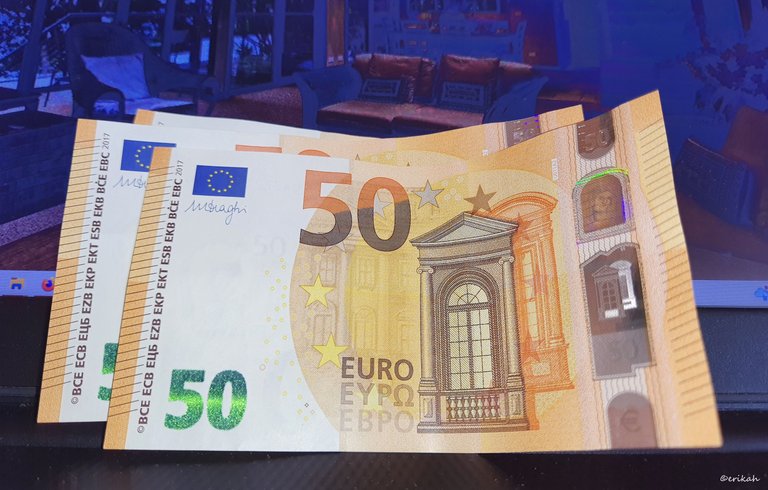 This is called modern era slavery and it is legal in many countries. It's bad already and it's going to get worse as money printing can only lead to problems, which leads to more money printing, which leads to more problems and this never ends, unless money is separated from politics.
Rule No. 1 is never lose money. Rule No. 2 is never forget Rule No. 1. source
This is what Warren Buffett says. This is a golden rule in finance and by obeying the state imposed pension rules you are doing exactly the opposite. The state should guard your investment and make sure it has the same value when you get your pension, as when invested.
Someone's sitting in the shade today because someone planted a tree a long time ago. source
Pension funds are meant to be those trees, to protect you when you're old, but planting those trees does not happen as funds are used to fill some deep pockets that seem to have huge holes in them. In other words, the guardian of your money can not be trusted, everyone knows that.
Price is what you pay, value is what you get. source
Warren Buffett's quotes are now golden rules, but not for everyone. The state doesn't care about the value people get for their investment when they retire.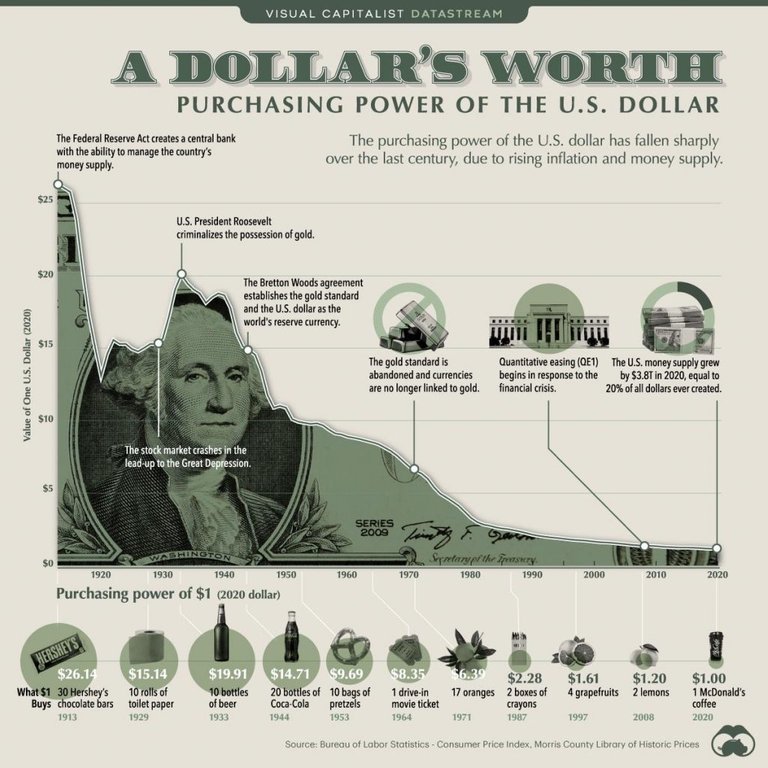 source
As the chart says, this was one dollar's worth purchasing power in the United States in 2020. This is how the state has been managing money. The situation is even worse in other countries.
They say we should learn history to not repeat the same mistakes again, but the state is an exception from the rule, always.
Risk comes from not knowing what you are doing. source
What about when you know what you're doing, you know you're not going to get value for the price and you're doing it anyway?
Never invest in a business you cannot understand. source
What about when you understand that the state is going to gamble with your money, use it the worst way possible and you still invest in the business?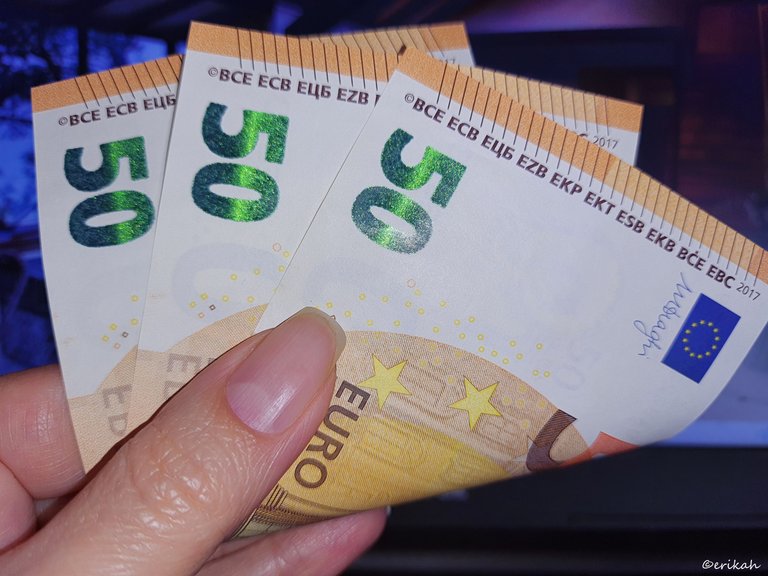 The most important investment you can make is in yourself. source
And we have arrived to the most important part of Warren Buffett's wisdom. This is something many don't want to hear, let alone do, as it's easier to rely on others and blame others when something goes wrong. This is a mentality many were raised to have and grew up with. but as long as money is not separated from the state and politics, this mentality is convenient for any state and government.
Most likely I will be told that there are private pension funds that are not tied to the state, but your state pension fund is still mandatory, so the value of your money is still wasted. The other aspect that should be considered when investing in private funds is that the purchasing power of your money is decreasing anyway, so i would not waste my money with them.
These are some arguments I could have mentioned at the event, but it would have been a total waste of time as those who are not ready to take matters in their own hands are never going to listen.
This is the sad reality and the sooner you realize you're on a slippery slope down, the better. There's no time to waste as life is short, you never know how much you have left.
We keep saying not your key, not your crypto. Trusting the government with your money, instead of trusting your own self is kissing your money goodbye the minute you contribute to the pension fund.

If you're a newbie, you may want to check out these guides:

---
---