Looking For Gems
Fairs are as old as humanity and will never get out of fashion. Today we have supermarkets, hypermarkets and we mostly shop online as it's convenient and fast but still, fairs have their own charm. I for one always think I'm going to find something I don't find anywhere else and I'm not wrong because some of these artisans are only selling their products at fairs. They don't have a shop, so most of the time they are selling online and at fairs.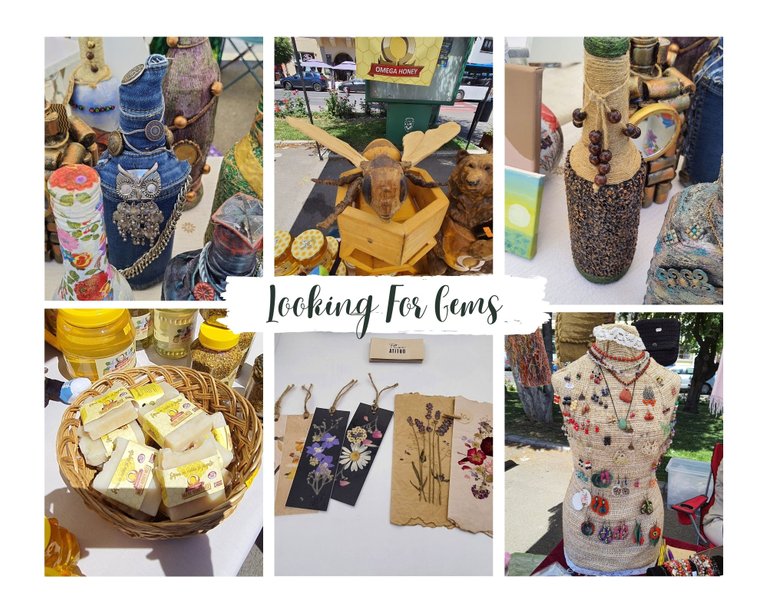 This weekend there are the city days organized in Targu Mures (Marosvásárhely), which includes a fair in the city center, so I thought it would worth the trip to check it out. Basically I had two things in mind, a pendant and/or a bracelet, something special, not those you find everywhere. So let's see what was there that worth mentioning.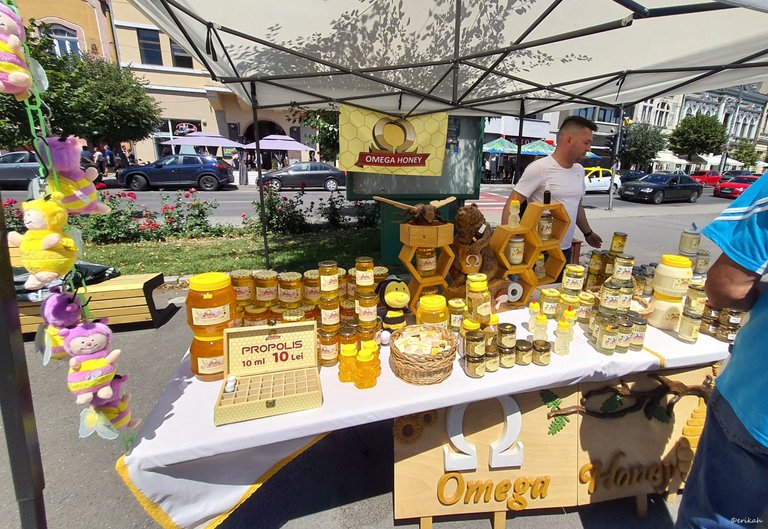 As at every fair, there are several honey sellers. For me it's a pleasure to look at these products as I love honey, but rarely buy anything as I have my honey provider, a trusted source and it's cheaper as well.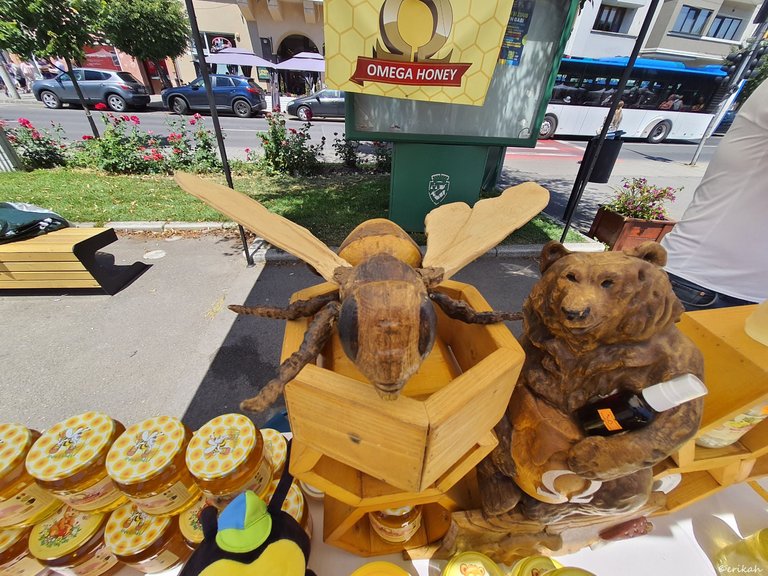 Why was this table special? Because it had this huge bee made of wood. I am afraid of bees (yes, shameful) but this was soooo cool.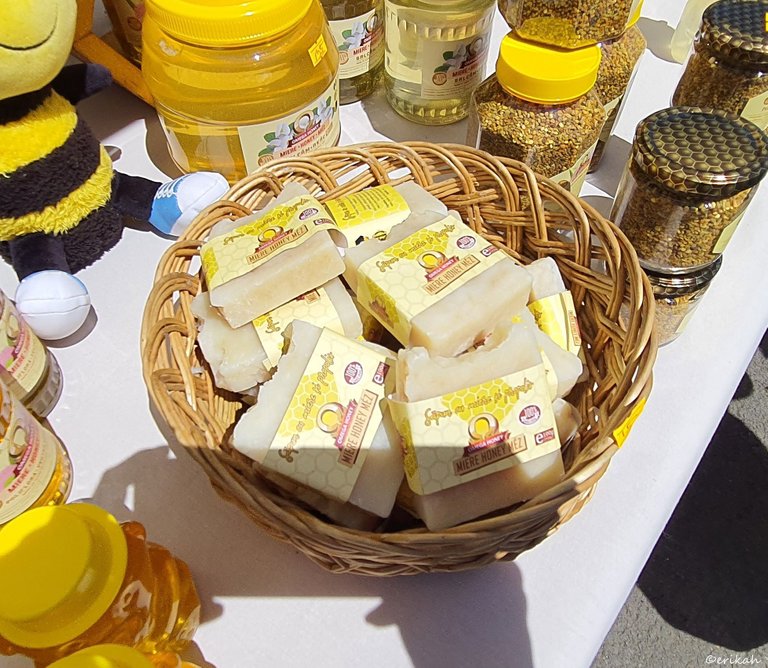 The next cool thing I saw was the honey soap. Looks like I'm developing some kind of addiction towards soap, although I prefer liquid soap. These craft soaps look so nice, smell so nice, the only inconvenience is the price. Because it is handmade, it costs a lot.
Another cool thing, that made me smile and sad as well, was this honey bear. This is a huge one, as it weighs 3kg, so how can it not be cool? When I was a kid, we had the little one, which was maybe 300g, 10 times smaller and all the kids loved it. They still have that type of honey bottle today and kids still love it. I would buy a huge bottle like this, but then again, what would I do with it? As I would need another lifetime to eat it. But it looked cool.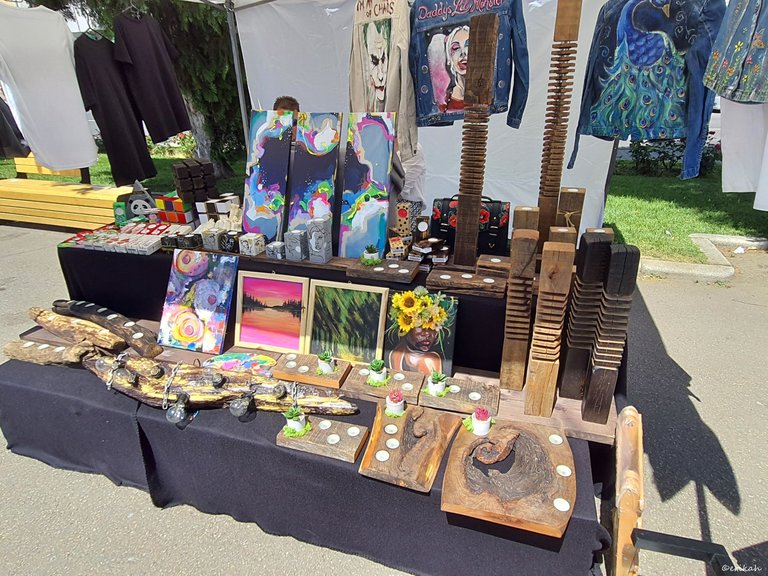 These artworks were new to me as I've never seen them before. Painted denim jackets, carved wooden artworks, paintings on wood, all looked cool.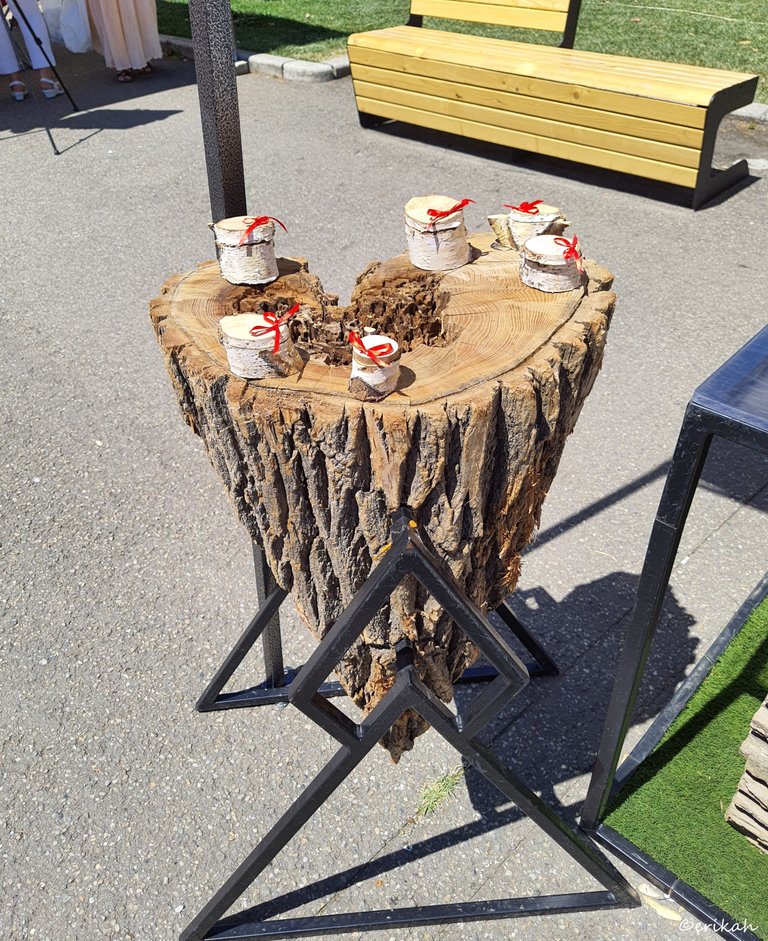 This trunk wasn't for sale, it was just on display to look good but I find it a very good idea. On top of it there were those wooden keepsake boxes, or gift boxes, which were a very good idea, really original for jewellery.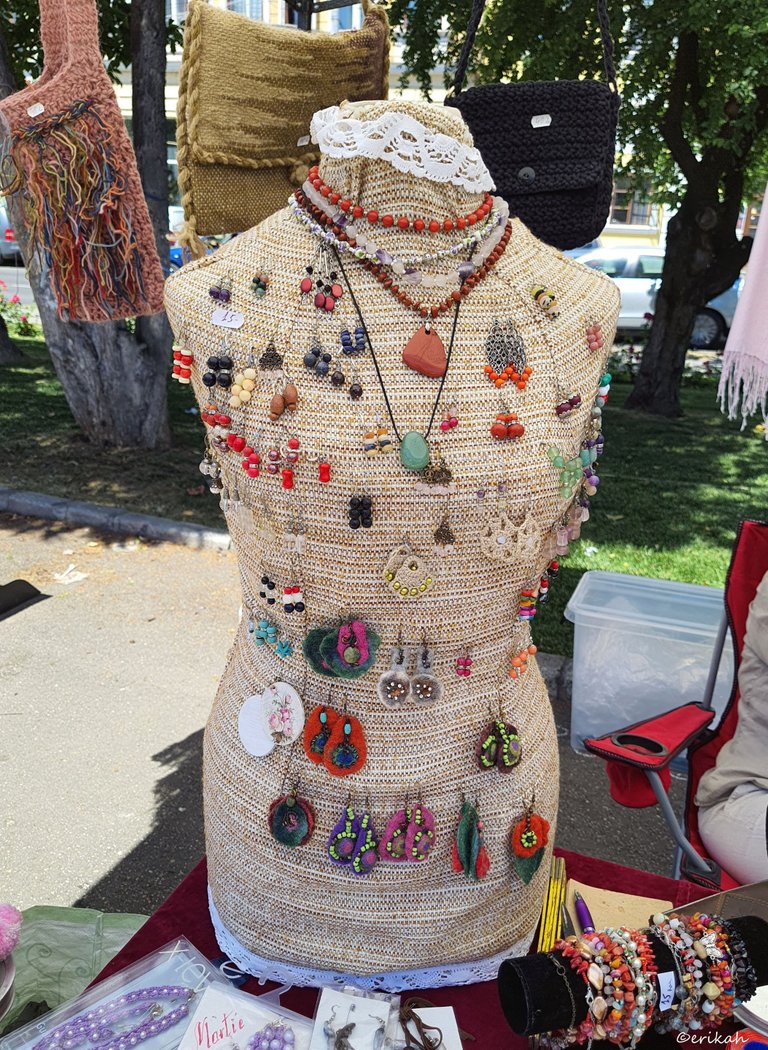 While the jewellery here is nice but not spectacular, I love the dummy that holds them. Actually I love the dress the dummy is dressed up with.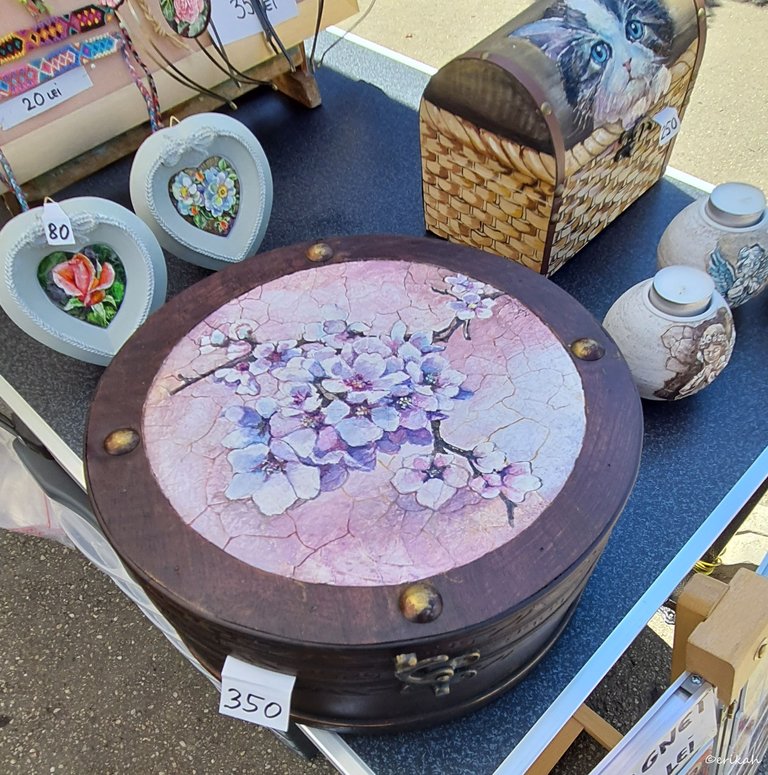 There's an artist, who's painting on eggshell. I've seen his works before and find it very interesting and exquisite as well. It's not easy to prepare the canvas, that in this case is made of eggshells. This time I spotted this box, which is a real masterpiece if you ask me. Don't look at the price as it's not cheap. It costs 350RON, which is 70 euro and you have to keep it safe as the top is as fragile as eggs.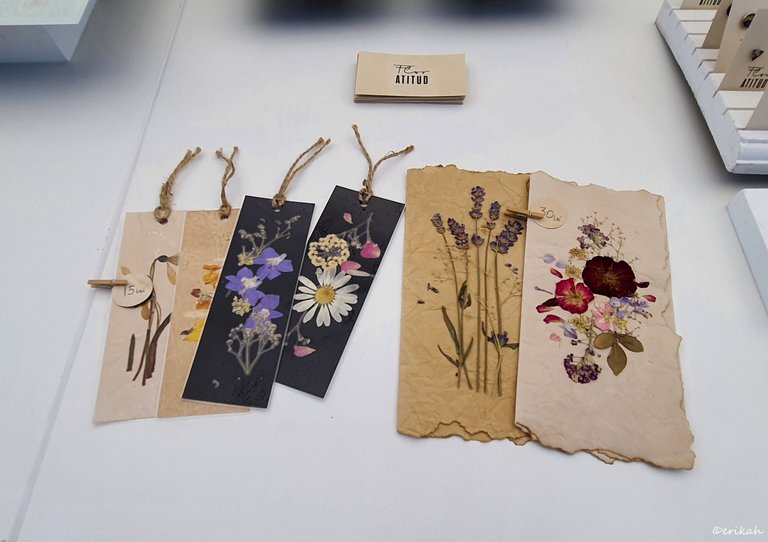 Paper book signs with dry flowers. I just love these, but I'm not sure you can use them as book sign as the flowers would break.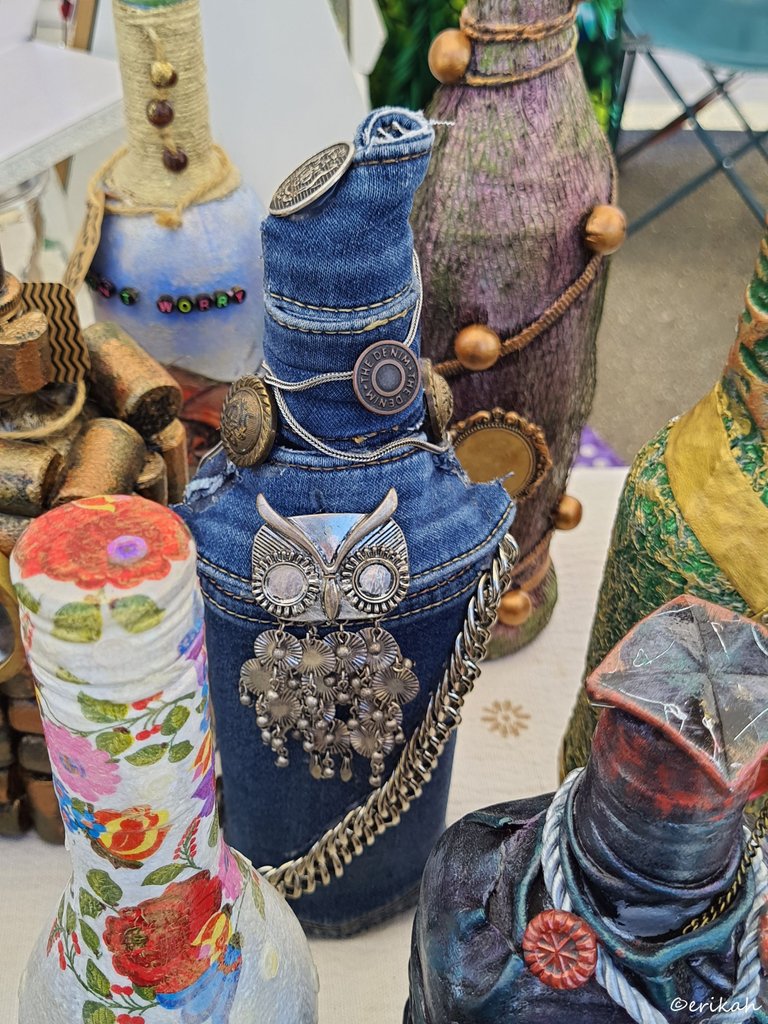 Then there was a table full of bottles, all dressed up differently. This denim covered bottle with that owl caught my eye as I have worked with denim a lot.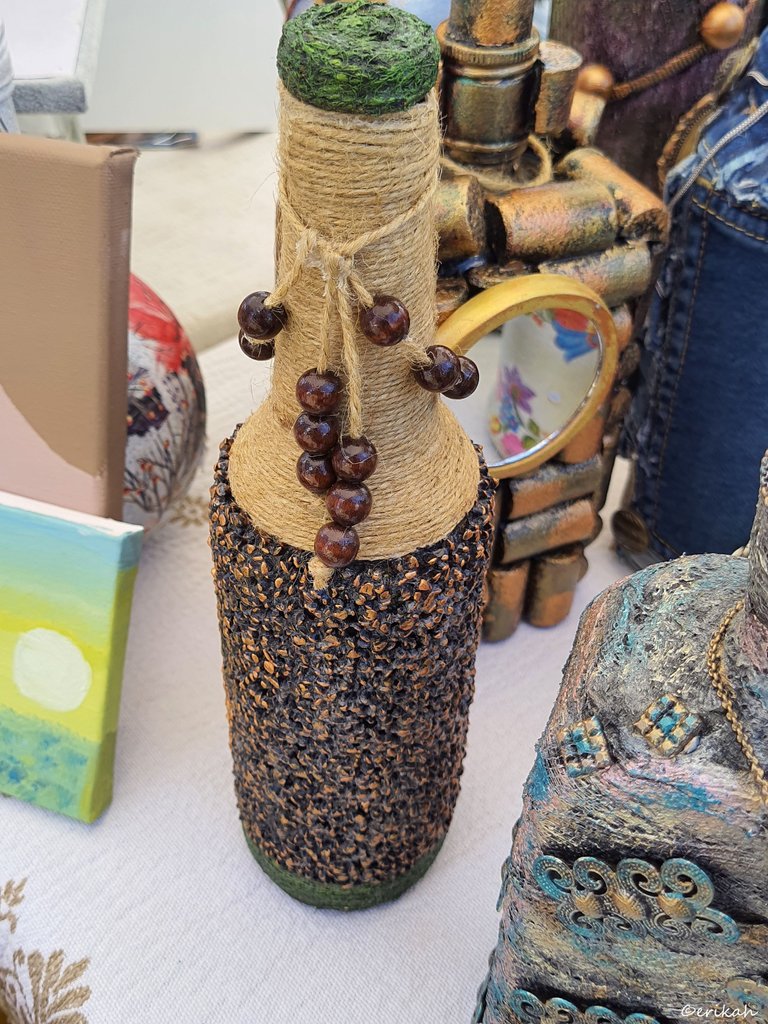 However is making these bottles has a lot of talent and imagination.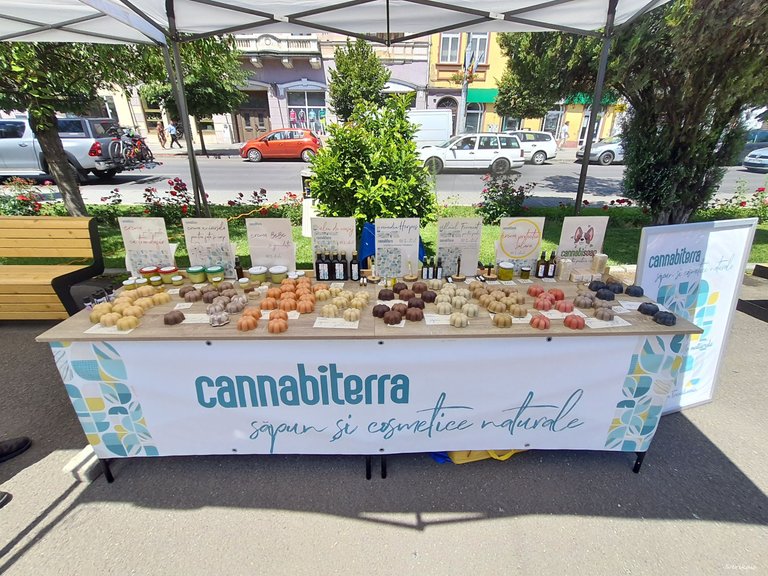 And this is the place where I let myself be charmed and let my money be charmed out of my wallet. Soaps, of course :)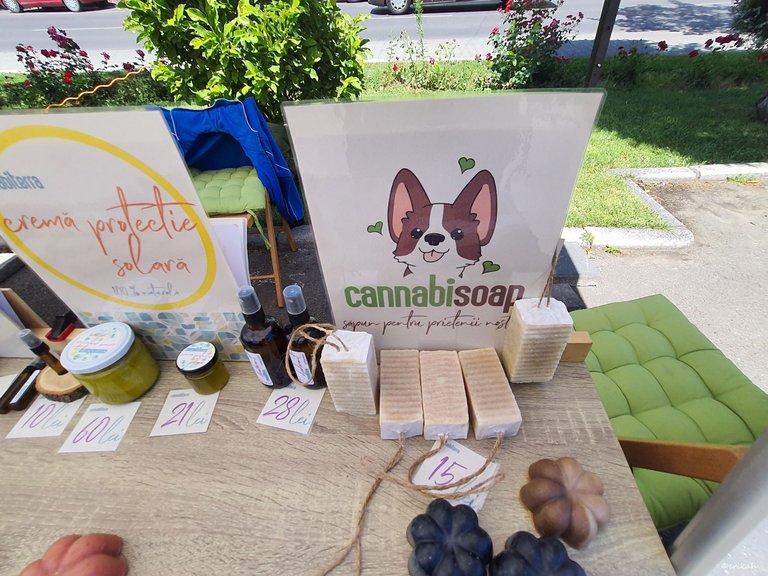 What you see there were dog soaps and the interesting thing was the string, that was meant to keep the soap tied to your wrist, while you're washing the dog. I must admit, I've never washed a dog, but I saw videos about it and it's not an easy task at all.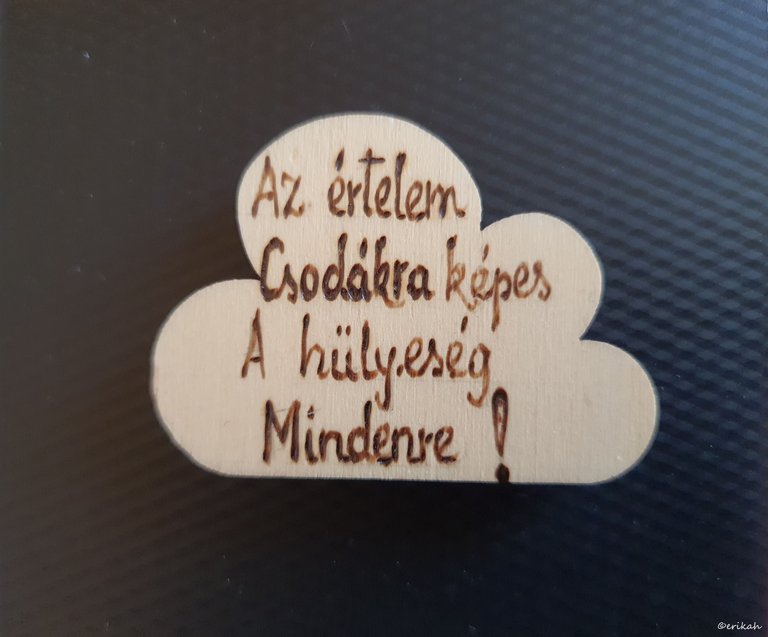 @mipiano is going to laugh here 😁
So this is a magnet, with a very true message. Translated would mean this:
The intellect is capable of miracles, the foolishness is capable of everything!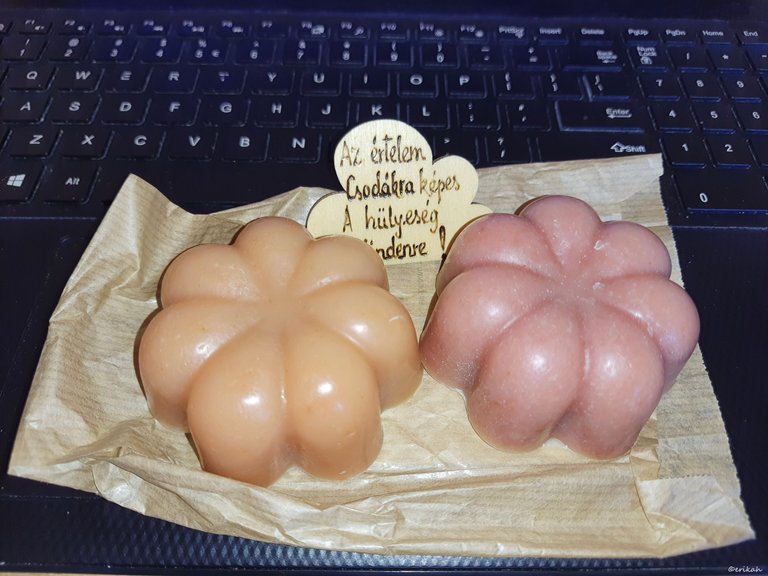 This is my souvenir from the fair and I'm really happy with everything. One soap is with ylang-ylang, the other is with bergamot.
So, what would you choose from here? Let me know in a comment.

Posted using Proof of Brain
---
---