Lost In A Big City

Today I'm going to share what happened when I visited Paris. Galen had a few topics for his usual Weekend Engagement challenge, so I was able to pick one that I liked, so here's what I decided to write about today.
Lost in a foreign country
Have you ever been lost in a foreign country? Tell us the story in a post of at least 300 words and use your own images where possible. No fictional stories, this must be factual and your own story. source
When I'm abroad, my first priority is to learn how to navigate in the city I am in and have the necessary maps or apps to assist me in finding my destination and also make sure to know how to return to where I am staying. Some are totally useless when it comes to orientation, they don't even know where they come from, can't distinguish between left and right, but I'm not one of them. I've been taught to learn how to read maps and focus on not getting lost. This is easy in some countries, where cities has been "designed" and not just built higgledy-piggledy.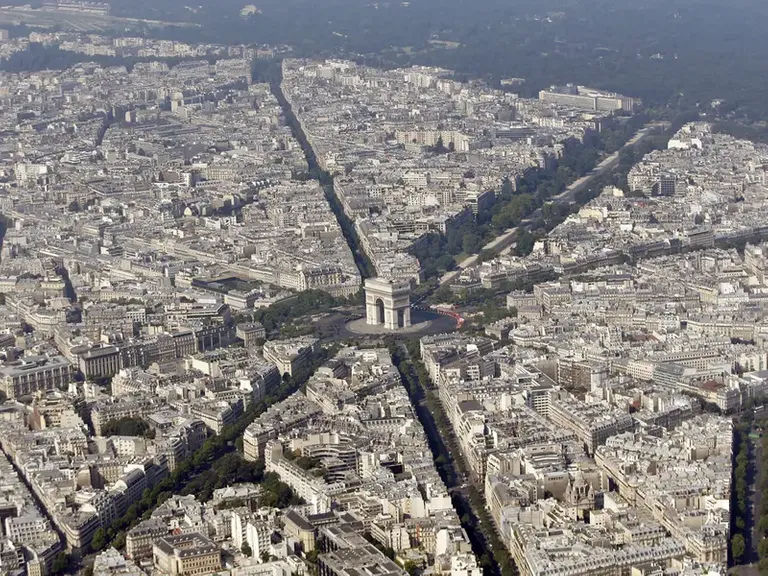 source
One of the cities where you can hardly ever get lost (my opinion of course) is Paris.
I was told the reason for this was to stop revolutionaries build barricades.
I have no idea where this information comes from, but it makes sense.
If you look at the map, on the upper right, you can start from La Grande Arche, situated in La Defence and walk the straight line till La Marne, through the Avenue des Champs-Élysées and Jardin des Tuileries. Walk is figuratively speaking as the distances are huge, even with the metropolitan you need half an hour to get from La Defence to the Louvre for example. We're talking about a capital city with 2 million inhabitants and 18,940.7 km2 metropolitan area. Looking at the map I'm still amazed how well I remember the routs.
Years ago, when I visited Paris, the first thing I did when I got to the hotel, which was situated near the Porte d'Orléans, was to collect all the brochures available for free at the concierge's desk. This is a typical tourist behavior, which many detest and consider it a cheap act, but I could not care less. There were no smartphones back then and roaming was still expensive, so having a map was the best tool in hand. Later it turned out that what I did was life saving as at the other hotel, at La Defence, where we moved, there were none. It was a bit shocking as the area is a major business district.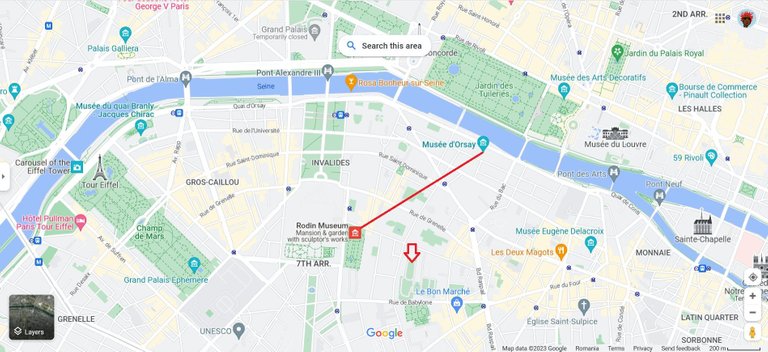 source
So one fine day I decided to visit the Rodin Museum and after that the Musée D'Orsay as well as the distance between them was minimal, even at Paris's level. So after I visited the Rodin Museum, which was the mot amazing one as far as sculptures are regarded, I headed towards the Musée D'Orsay, or at least that's what I thought. After some turns, I found myself on a street full of police and I had no idea how to continue my journey. Was looking at the map, rotating it in a couple of direction and could still not figure out where to.
It was frustrating, but at least I knew how to go back and find the Rodin museum, which is a key point. Instead of wasting more time with the map, I decided to ask for help from the police. The first officer I asked said he had no idea where the museum was but told me to ask the next one, who was able to show me the way.
After passing the critical point, where i did not know where I was, met a lot of police and was thinking what was going on there, why there was necessary for so many policemen. Then I saw I was passing through in front of the Prime Minister's office 😂. Can you find a better place to be lost at? I couldn't.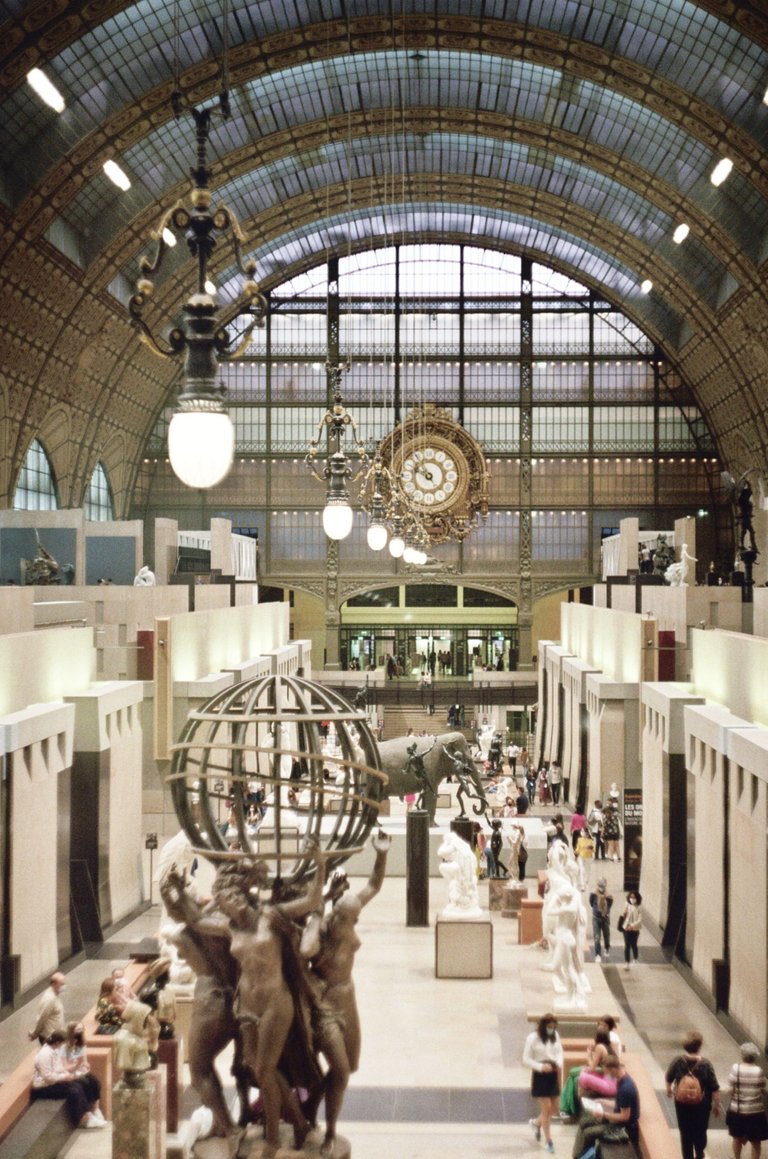 Photo by Yan Agrit on Unsplash
So basically I wasn't lost, just did not know where I was. This may sound funny, but that's what I always say and that means I can go back anytime, but don't know where to go forward from there. This is how I make sure to be safe and not lost. If you can go back where you came from, you have the chance to take a different route or ask for help. This strategy helped me to not get lost wherever I went. It's working for me and I'm planning to keep it that way.
Today we have all kinds of devices, you can have a map on your phone to guide you, so if you're lost with all the help you have available, then ... that's a huge problem :)
P.S. I lost almost all my photos from Paris shortly after arriving home, so I had to use what i could find online.

If you're a newbie, you may want to check out these guides:

---
---