Medieval Black & White Practice
Today I decided to post some random photos that I took over the past few month and have never posted them. I have successfully neglected my black and white photo practice, God knows when was my last black and white photo post.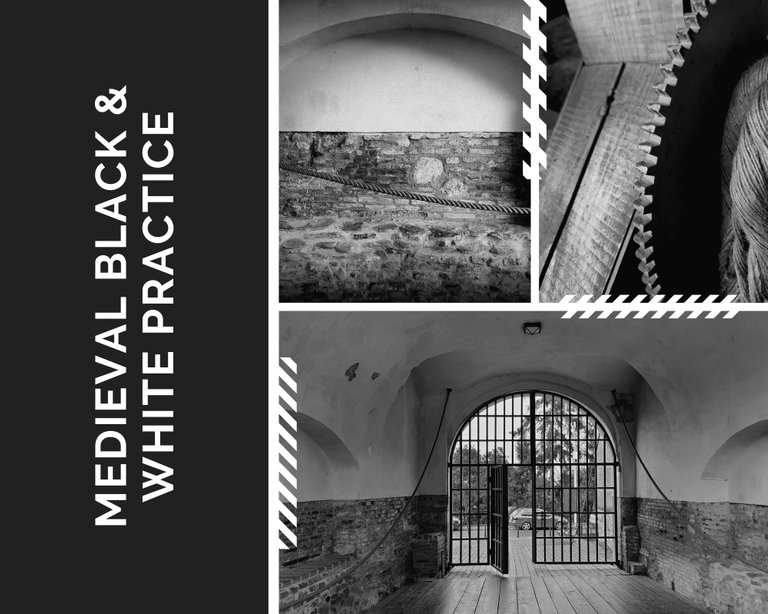 I think this it's time for another black and white photo practice.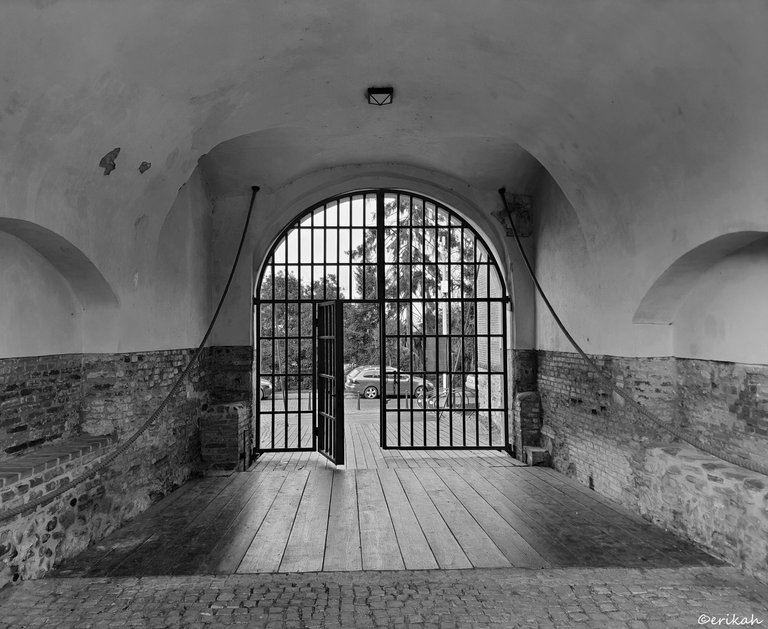 This photo was taken before I decided to take photography seriously and try to respect some basic rules as much as I can. So I needed to edit it, cur some out of it and get it into shape as much as I could. Should have done better at the scene but I didn't, so it is what it is.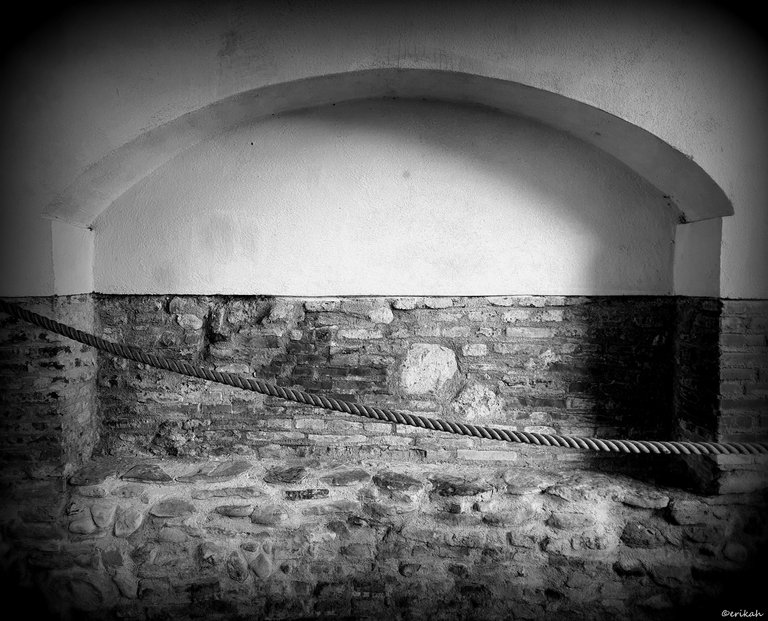 This is a photo of the side of the entrance. There was this rope, what has a purpose and you'll see next what that is. I'm not sure if the rope adds to the photo or takes away from it, but it was there and I could not change that.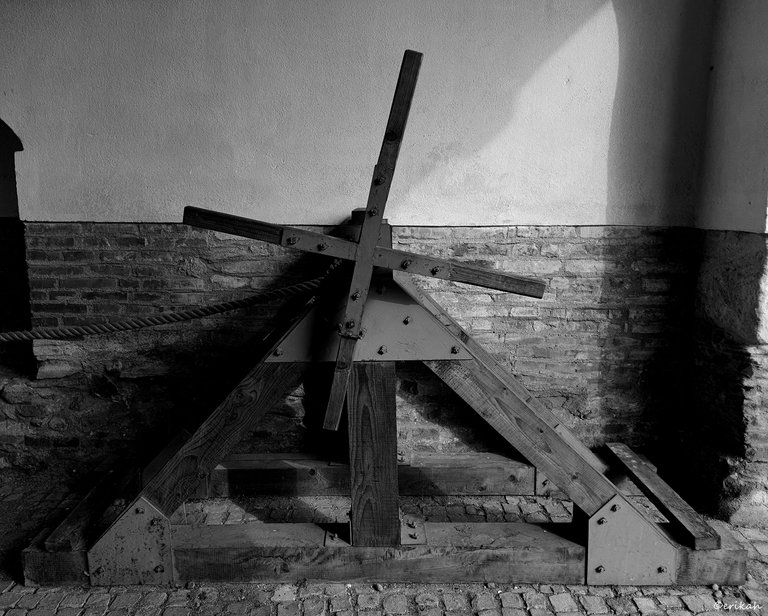 This is where the rope comes from. Don't ask me what this is called as have no idea, but I know what was used for. In medieval times, fortresses usually were surrounded by water for defense purposes. There was a drawbridge in front of the gate, crossing the water, that was lowered when they went out and lifted when there was danger of being attacked.
What you see on the photo is a replica of such device, that was rolled in order to lower or lift the bridge. Most likely those were bigger and stronger as this was just for demonstration, kind of symbolic.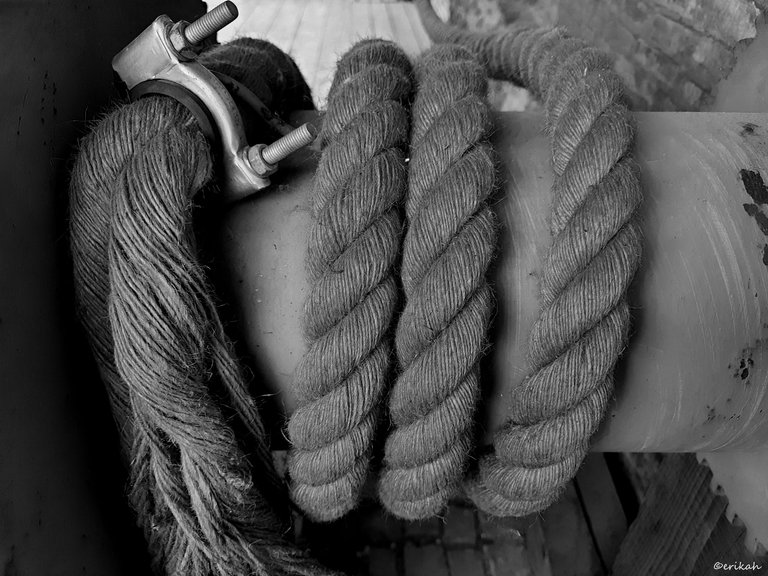 This is the rope you saw earlier in the photos. I'd be curious to know if this size can really do the job or it's just for demonstration purposes.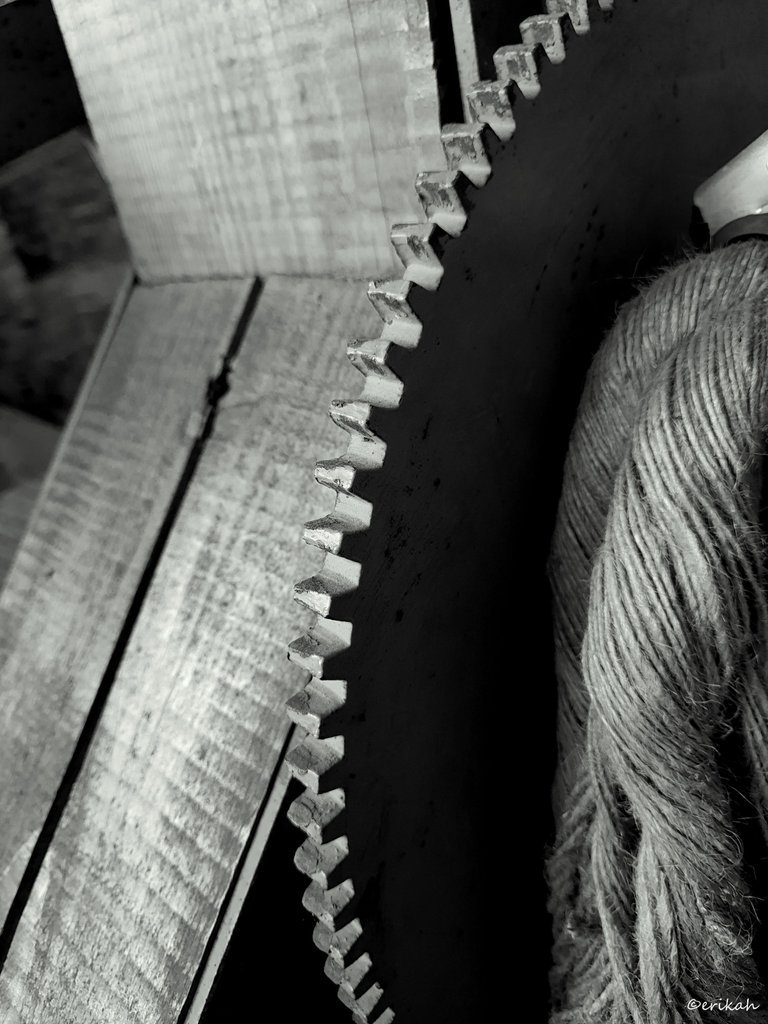 This is the gear that helps coil the rope and the gate is being lifted as a result. I was curious to see when the gear was invented and was shocked about what I found out.
Early examples of gears date from the 4th century BC in China (Zhan Guo times – Late East Zhou dynasty), which have been preserved at the Luoyang Museum of Henan Province, China. The earliest preserved gears in Europe were found in the Antikythera mechanism, an example of a very early and intricate geared device, designed to calculate astronomical positions. Its time of construction is now estimated between 150 and 100 BC. Gears appear in works connected to Hero of Alexandria, in Roman Egypt circa AD 50, but can be traced back to the mechanics of the Alexandrian school in 3rd-century BC Ptolemaic Egypt, and were greatly developed by the Greek polymath Archimedes (287–212 BC). source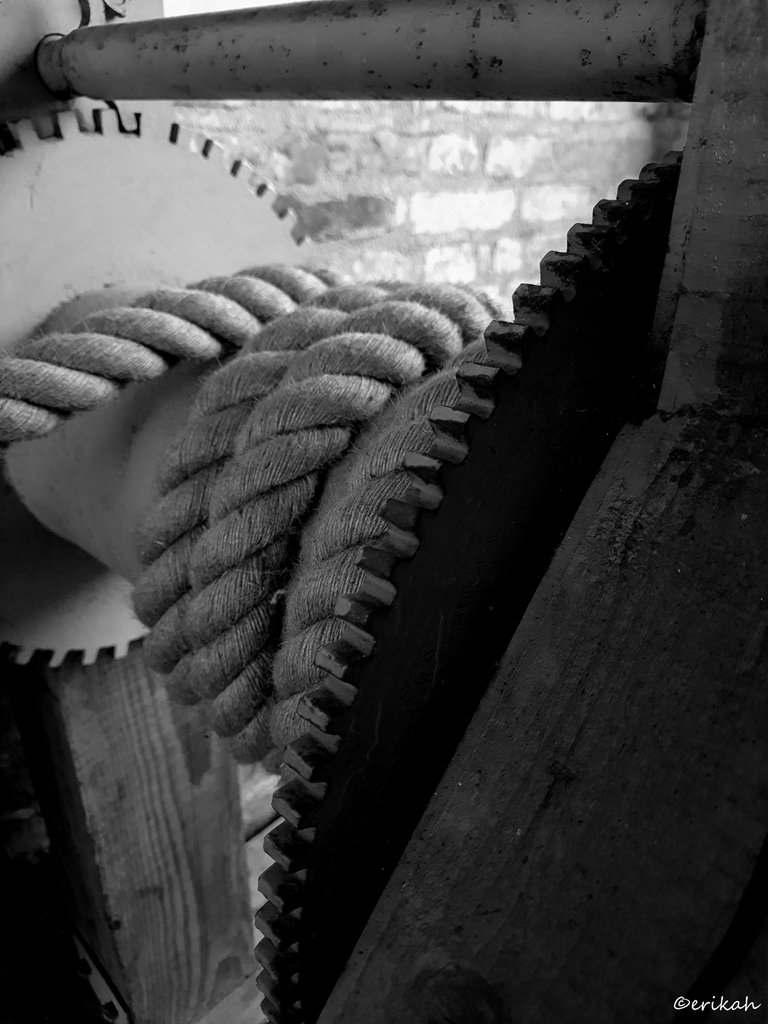 I'm not sure if it was the right choice, but I think these photos look better in black and white. It gives them an old look, or at least that's what I think.

If you're a newbie, you may want to check out these guides:

---
---