Minerals And Jewellery

Today I went to a mineral exhibition, which was advertised as an exhibition, but in fact it wasn't quite an exhibition. I was expecting minerals on display, with descriptions, explanations and hoping to learn something as I know nothing about minerals. It was more like a fair.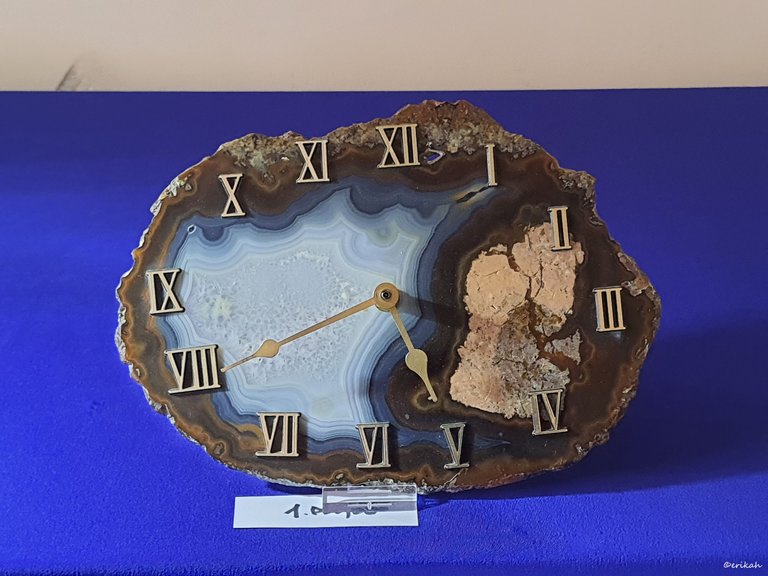 I'm going to start with this clock, which, for me, was the most interesting and maybe most valuable piece. It looked unique but the price is what scares people away. It was half covered, but I suppose it was 1.000 RON, which is approximately 200 euro. For me it was very expensive as I have no idea what kind of mineral it was and could only appreciate the design and the clock. Most likely the mineral is valuable.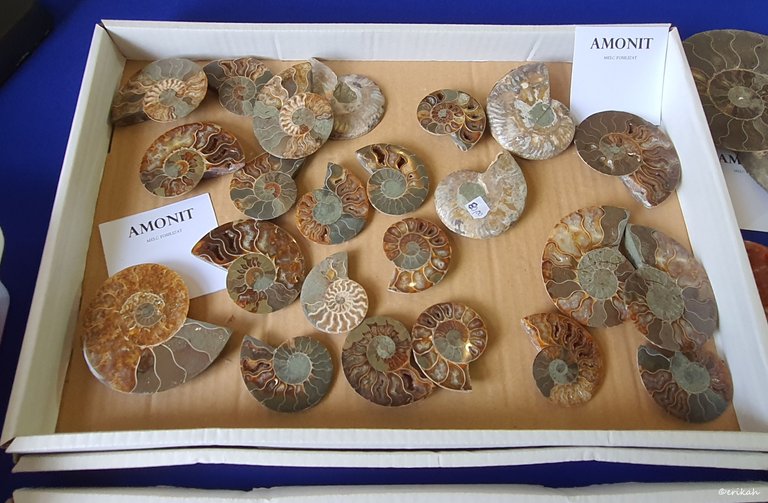 The next most interesting box was this one, with fossilized snail shells. These were at 16 euro per piece if I am not mistaken. Searching for Amonit to read about it and learn more, I found out there's a movie called Ammonite. Have you seen it? I haven't but maybe it worth having a look. Back to the fossils, I've never seen s colorful and interesting snail shells.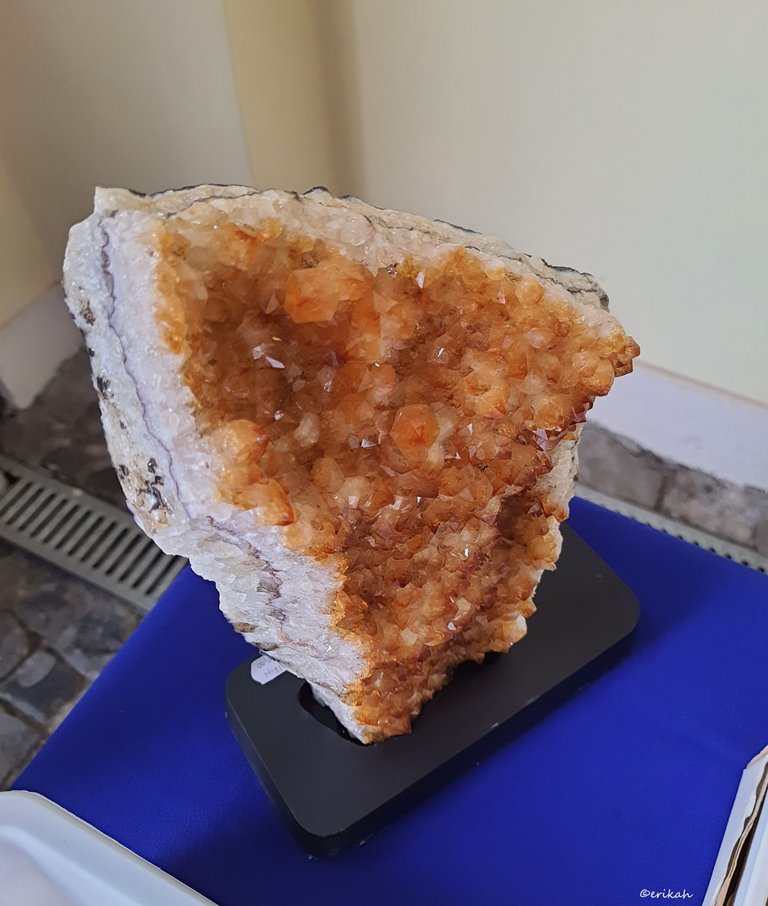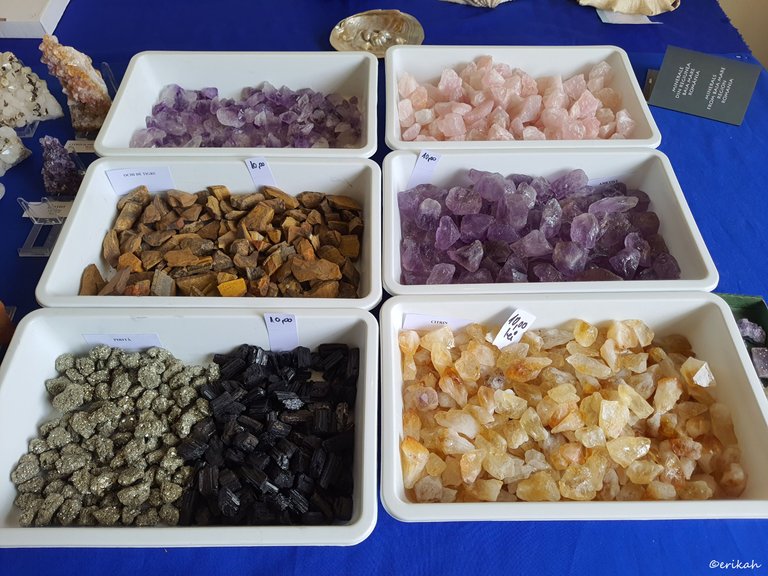 Small pieces at 2 euro. I was thinking what could you do with these. I know every zodiac sign has a set of stones but don't even know what are mine. If I were to choose, I'd pick the pink, purple and yellow.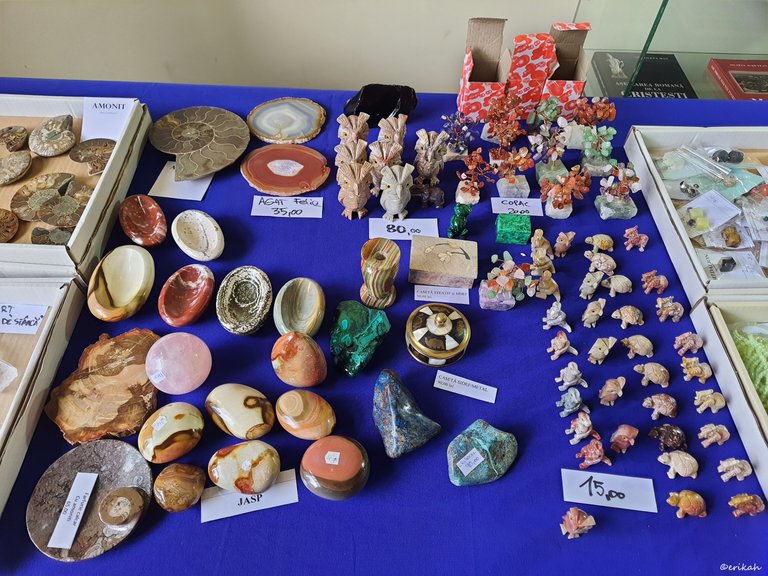 The small souvenirs were not something I would pick but those jasp stones looked nice. According to this website, the name of the stone comes from the Greek iaspis and it is recommended or the following zodiac signs Signs: Aries, Taurus, Gemini, Virgo, Scorpio, Sagittarius (any variety), Aries (red jasper), Leo (patterned jasper).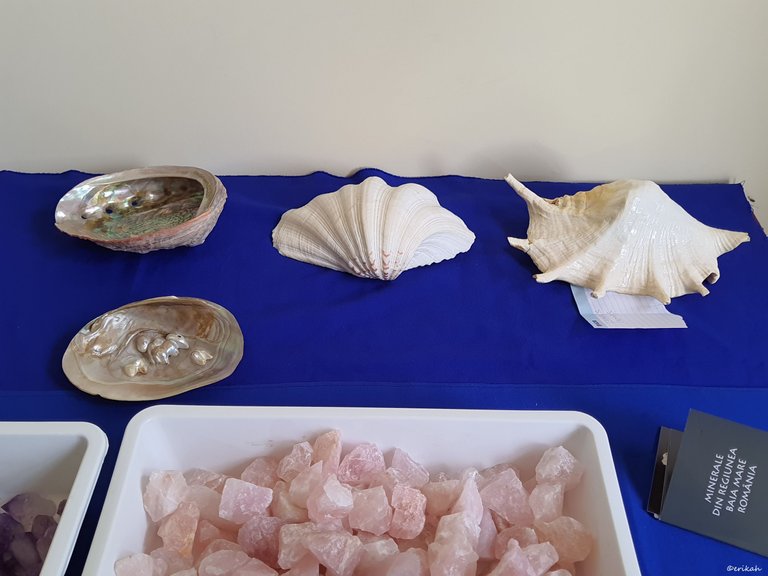 Big shells, some with pearls inside. These big shells are usually sold at the seaside souvenir shops at a high price.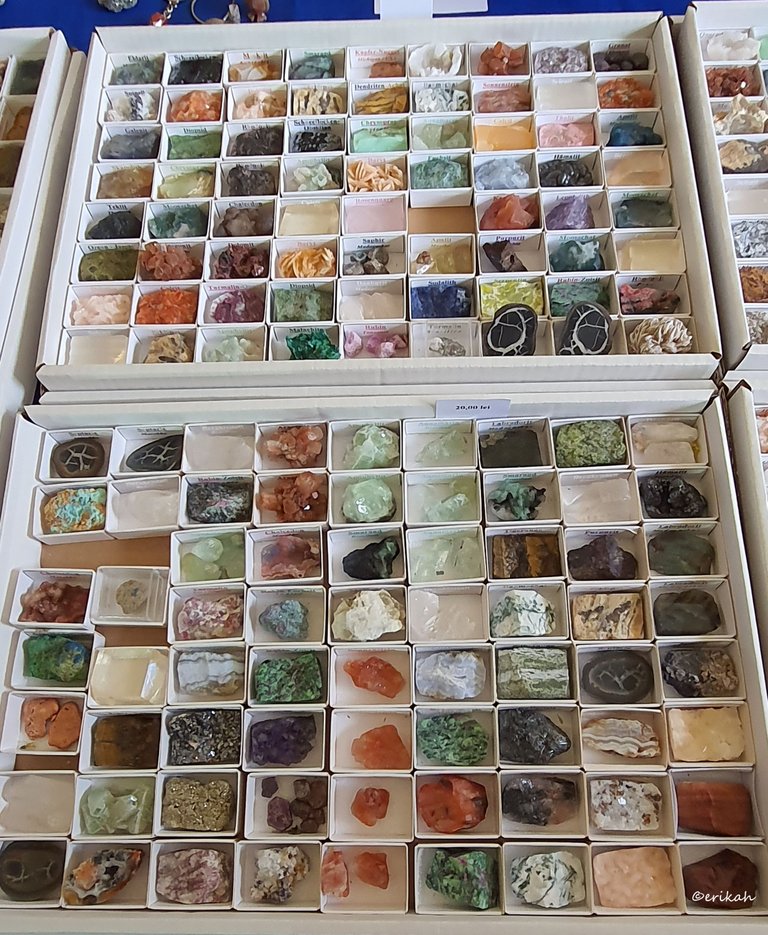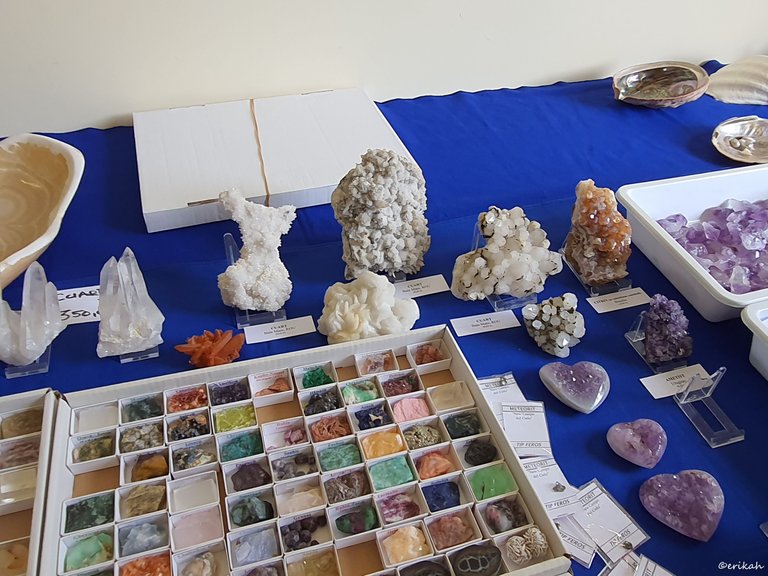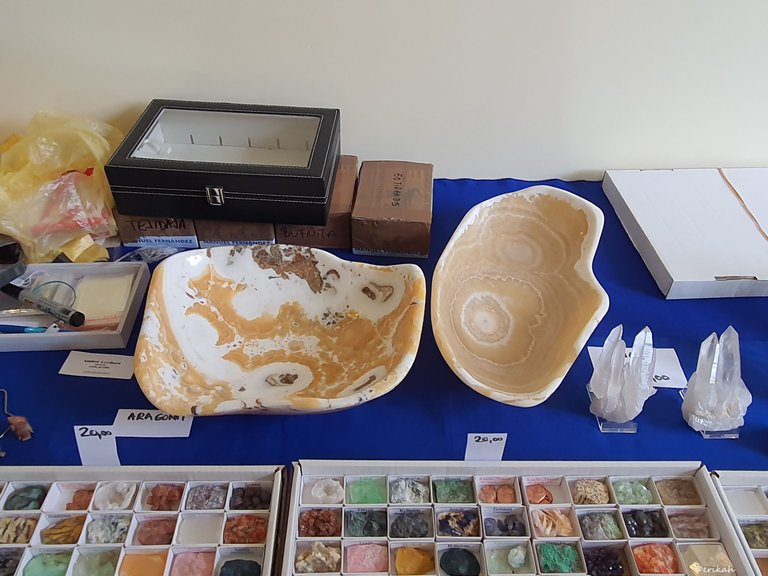 Looking closely, there's always something you can pick, even if you don't find anything particularly interesting. Those bowls look very nice. The label says Aragonite.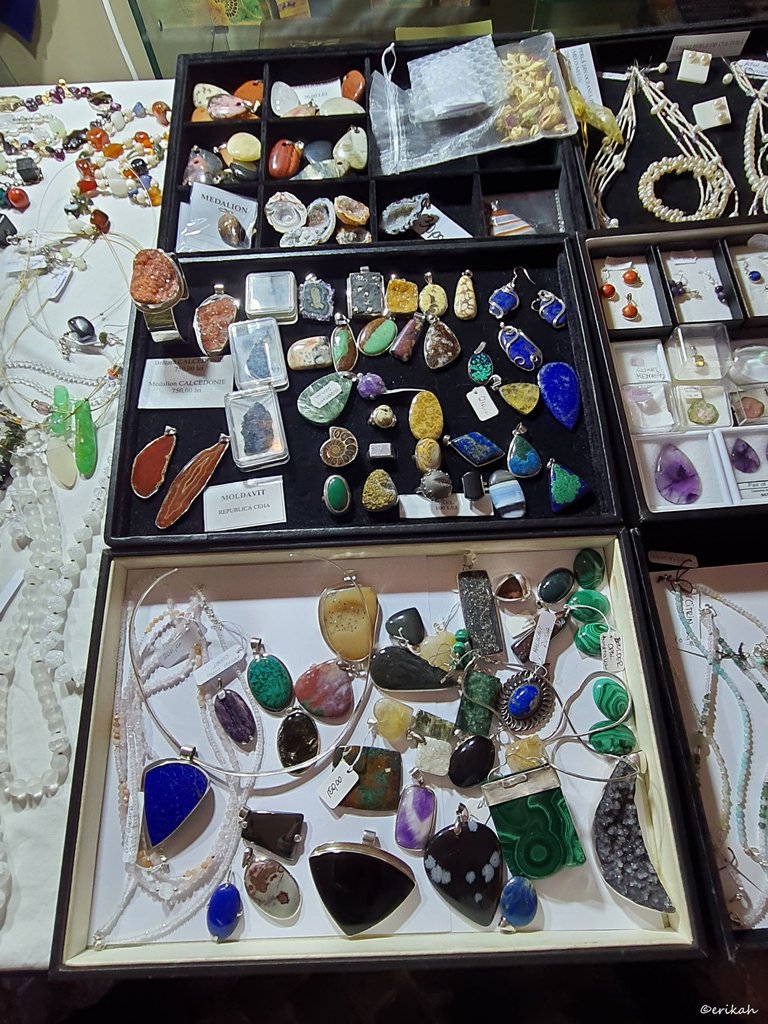 The rest was jewellery. Bracelets, earrings, necklaces and so on.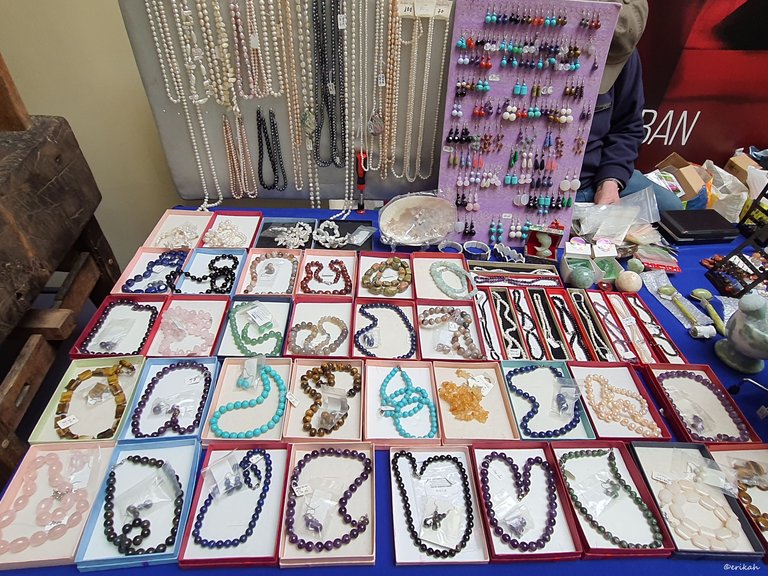 There were quite many looking at the jewellery and I saw many buying. I must admit, it's interesting to look at them, but I'm not the jewellery type, so wasting money on something you don't wear or use is not the best idea.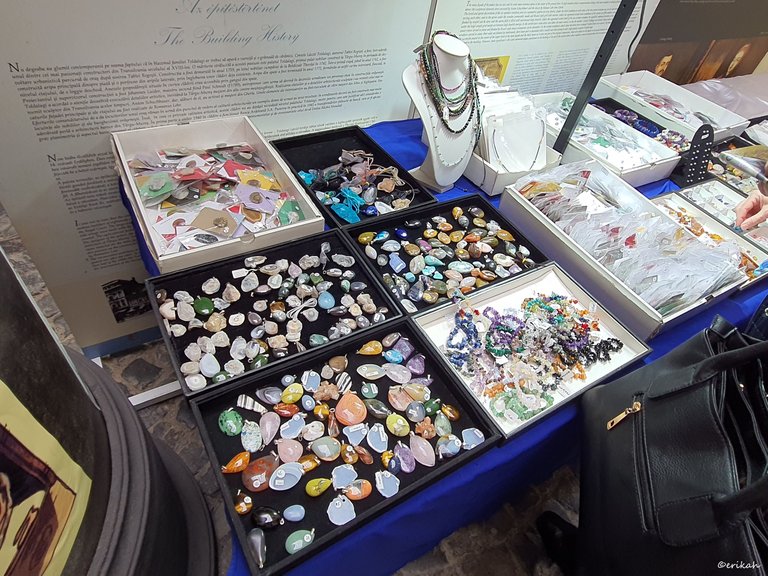 After today I had to realize I have no interest in minerals and stones. If I were to choose something else, I'd go with wood and/or silver. I would mention white gold as well as it's beautiful, but expensive too. Maybe one day, when Hive moons :)
Ok, so this is it for today, feel free to let me know what would you pick from here. I truly hope there will be a few people interested in stones.

Posted using Proof of Brain
---
---