My Funny Stories Related To Languages - Don't Laugh 😂

Today I am inviting you to have some fun reading about my experience in France and I also like to try out a new community I've never posted in before, which is Cross Culture, an interesting one that I invite you to have a look at. But before I start entertaining you with my stories about languages, let me say a few words about me, to understand better where I stand with languages.
I'm bilingual from a very young age as I live in Romania, but my mother tongue is Hungarian. Long story short, Transylvania, the region I live in was once Hungarian territory and became part of Romania after the Treaty of Trianon. According to Wikipedia, there are 6.5% Hungarians in Romania, which is the biggest organized minority in the country, mostly living in Transylvania. I studies French for 11 years and Russian for 8 years at school but I can't really say I speak either of these languages. Russian was a huge struggle as I did not like it. French was nice, but if you don't use it, you forget most of it in a very short time.
After graduating from high school, I knew I needed to learn English as there's no life without English. I had the finances to fund my studies, so I studied English for 4 years and took the TOEFL (Test Of English as a Foreign Language) language test after graduating and got my certificate with good grades. I'd like to mention here that having a certificate won't make you speak the language, this is why back in those days TOEFL certificate was issued for 2 years, after which you had to take the test again. This was a fair decision as you can forget a lot in two yours if you don't use the language or practice to improve it. I did not need the certificate at that time, so the purpose of taking the test was to test my knowledge and was pleased to get 563 points out of 600. I also have to mention that today I know 100 times more English than I knew back then 😂
Then I have learnt Italian by watching TV, because I love the language. This means I understand it pretty well, I hope I could converse in Italian at a level to be understood, but have never learnt to read or write. This is not a problem as learning to write can be done anytime. Italian is very similar to Romanian, so I could say it's easier for me.
When I say I only speak 4 languages, people look at me thinking I'm showing off, which is far from the truth. I think anyone in my situation (Hungarian or other minority living in Romania) should speak 3 languages, because mother tongue and the official language is a must anyway and English as well as we're living in the 21st century. From there, another language is not a big deal in my opinion. I also understand Spanish to some extent.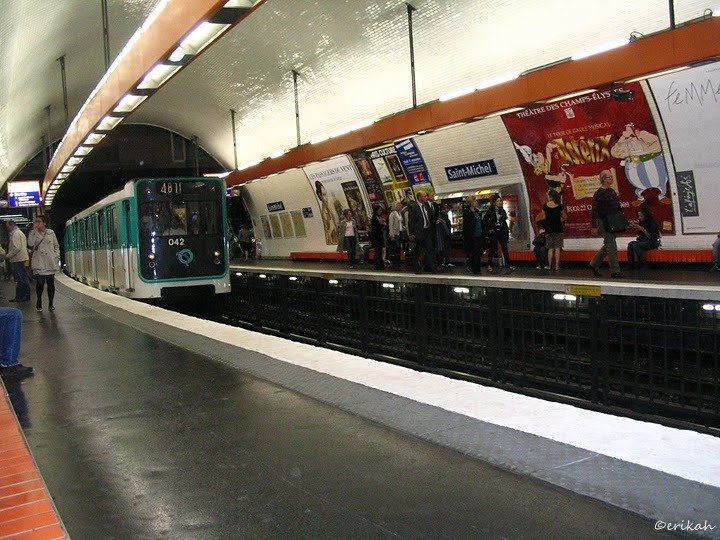 France
(After coming home from France, my PC died and lost most of my photos. Been sick for 2 months, then I had to let it go. So these photos have been salvaged, but are not the best size, or the best quality either.)
When I found out I'm going to go to France, I had one month to prepare my trip, make a list of what I need to visit, check public transport and stuff like that. I had to decide on a language strategy as well, which may sound strange, but it's good to be prepared. I had to choose between brushing up my French, or going with English. After some thinking, I saw no reason spending time in learning a few lines in French, as it's pointless to speak French if you don't understand the reply. So the best choice was to go with English.
I was also told that French are know to be nationalists (no offense intended, this was the opinion of a few people I spoke to) and they don't like English speakers. Hotel reviews were also not very encouraging, regarding non French speakers. As I'm not a faint-hearted who would back off at the first possible obstacle, I said I don't care, I'm going to make it work as France has a huge number of tourists from all over the world, would be stupid not to treat them well, so I didn't think I'm going to have huge problems.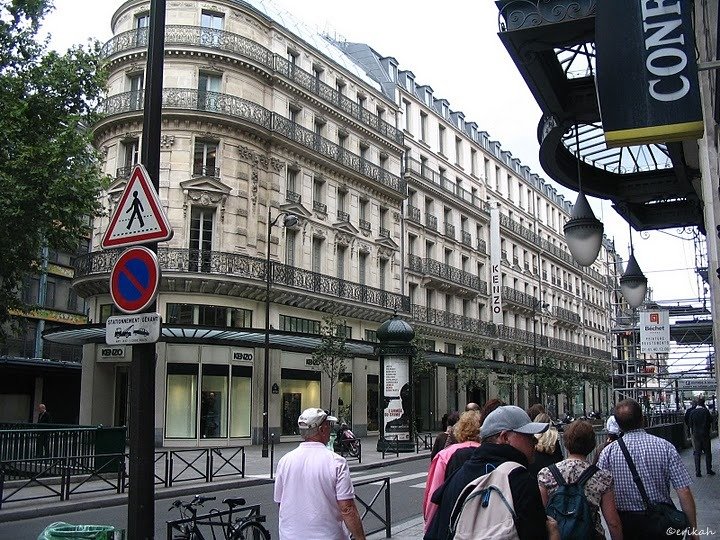 Buying tickets at the metropolitan wasn't a problem, they were very nice and helping, besides there were maps everywhere to help you. When I arrived to the hotel, I put my passport on the desk and told the hotel receptionist in English, that I have a reservation under a certain name. He greeted me in English, picked up my passport, checked the reservation and the first thing he asked me was "How come you have a Romanian passport and you speak English with Hungarian accent?" 😂 My jaw dropped immediately. Obviously I know I have an accent as I'm not a native speaker, but to be identified with this level of precision in 2 minutes is a performance. I told him I'm Romanian citizen but my first language is Hungarian. Then I asked him how did he know my accent was Hungarian. Well, the world is small, turned out his mother was Hungarian as well and she was speaking English the way I did. What can I say, busted in 2 minutes 😂 in Paris.
Identifying people based on their accent is a fun game, I used to play that while watching movies and videos, but this guy ... After that, we had to choose a common language and he chose Romanian as that was what they were speaking at home, his dad being Romanian. He spoke 6 languages fluently by the way and I was a witness of that. He spoke Italian with guests as there was a Barça match that day and his Italian was admirable. He was of big help to me, a really nice guy who I could trust when it came to getting info about local things.
Maybe I'm wrong as I don't have proper evidence, data to back what I'm saying up, but I think most of the hotel receptionist jobs are filled by foreigners as they speak several languages. For example, there was another guy in the other shift, who spoke 18 languages, my new receptionist friend told me. He also told me, when this guy applied for the job and arrived to the interview, he was hired on the spot. I met him as well as if you stay in the same hotel for a few days, you meet them all. This multi-language guy once asked me if I can pronounce the number of my room in French. I knew how to say it, but my accent ... well, better not mention it, so I said no. Then the guy started to teach me how to say 33. He was as nice as a human can be.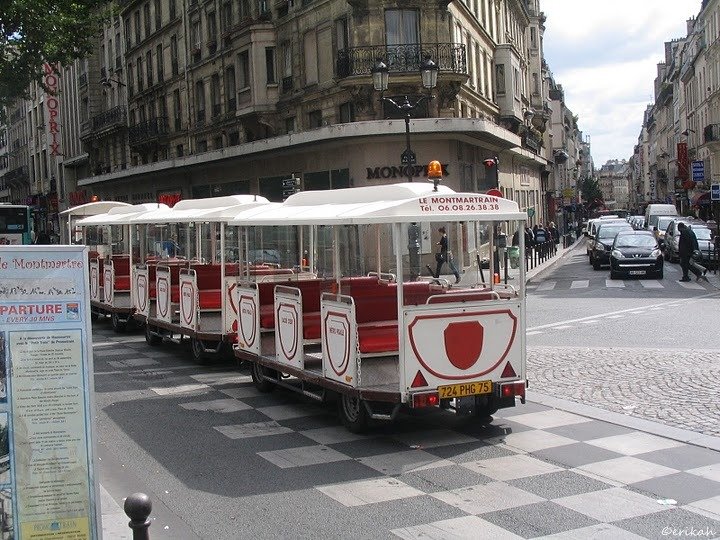 My next adventure was at a coffee shop. I was a heavy coffee drinker back then and the first thing I did in the morning was to go across the street to get a strong coffee. On my way there, I told myself I need to speak French this time as how difficult it can be to buy a coffee in French? So while waiting in line, I put together in my head what to say, how to ask. When my turn came, I was able to say what I wanted without any problems, but the lady asked me if I want sugar and because she was speaking faster than my French pace, in my confusion I said no. Imagine my frustration when i realized what I done So I got my black espresso, exited the coffee shop and told myself "this is your punishment, now you have to drink coffee without sugar", but I was content as I used French to buy coffee. Could have very well used English as well, but what's the fun in that?
The next adventure happened ad the Petit Palais, Small Palace in English, which is a very nice art museum. I had a museum pass, which was valid for 48 hours and included most of the major museums. I showed my pass at the entrance, but I was told, in French, that I still need a ticket, which was free, I didn't have to pay for it. It seemed a bit odd as why give out tickets if I don't need to pay, so I asked the man at the door what's the logic behind it. Imagine a situation where I was speaking English, the guy was only speaking French, but I was able to understand that the ticket was needed to track the total number of visitors. He was also very polite and nice.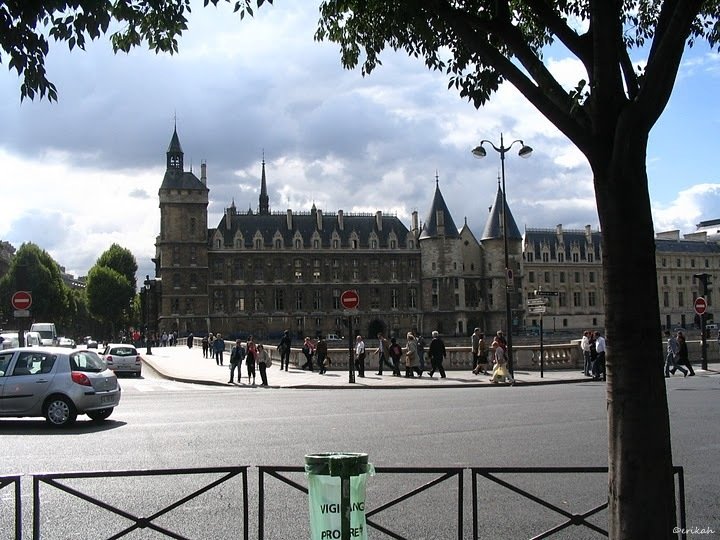 Conciergerie, Paris
The coolest adventure I had in this regard was when I left the August Rodin Museum, to go to the other famous museum, the Musée d'Orsay (Orsay Museum), which is not far. I had a map in my hand but after a few streets and corners somehow I had no idea where I was. There was heavy traffic and a lot of cops on every corner, so I thought I'd ask one as they should be able to help. The first one was very polite, but told me to go to the other one. The second one gave me the direction in English, then he got back to directing traffic manually. I went to the first crosswalk and waited for 3 minutes for the light to go green, which did not happen. The cop kept an eye on me and when he say I am still standing at the side of the road waiting, he stopped the traffic for me and let me cross, which was the nicest thing to do. A few corners later I found out that I was in front of the prime minister's office, no wonder there were cops everywhere.
So I'm not sure if I was lucky to not bump into grumpy people or this is how things stand in France, but after one week of roaming abound Paris and Versailles I could say anything bad about them. I was treated fairly anywhere I went, no one had any problems with me for speaking English and even those who did not speak English were eager to help. I suppose it depends on the person as well, how you speak with them, but I wouldn't be afraid because of not speaking French, in case I would visit France again.
What's your experience in France? Have you encountered any language difficulties?

If you're a newbie, you may want to check out these guides:

---
---