Nature Photo Shoot
This week I took a bunch of nature photos. It's the time of the year when you can capture nature while waking up and transforming itself into something nice.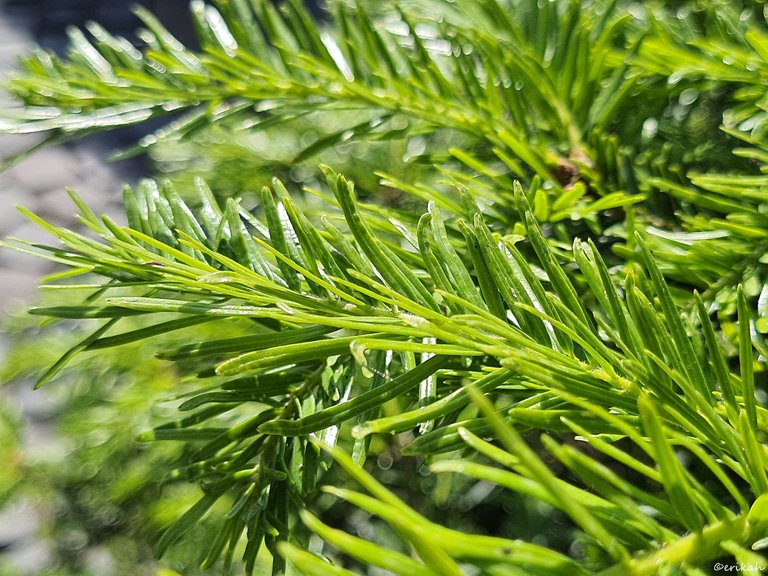 Pines trees are usually interesting during winter or in December, when everyone is expecting Christmas to come, but the truth is, this is the time when new branches are growing and you see fresh, new shoots.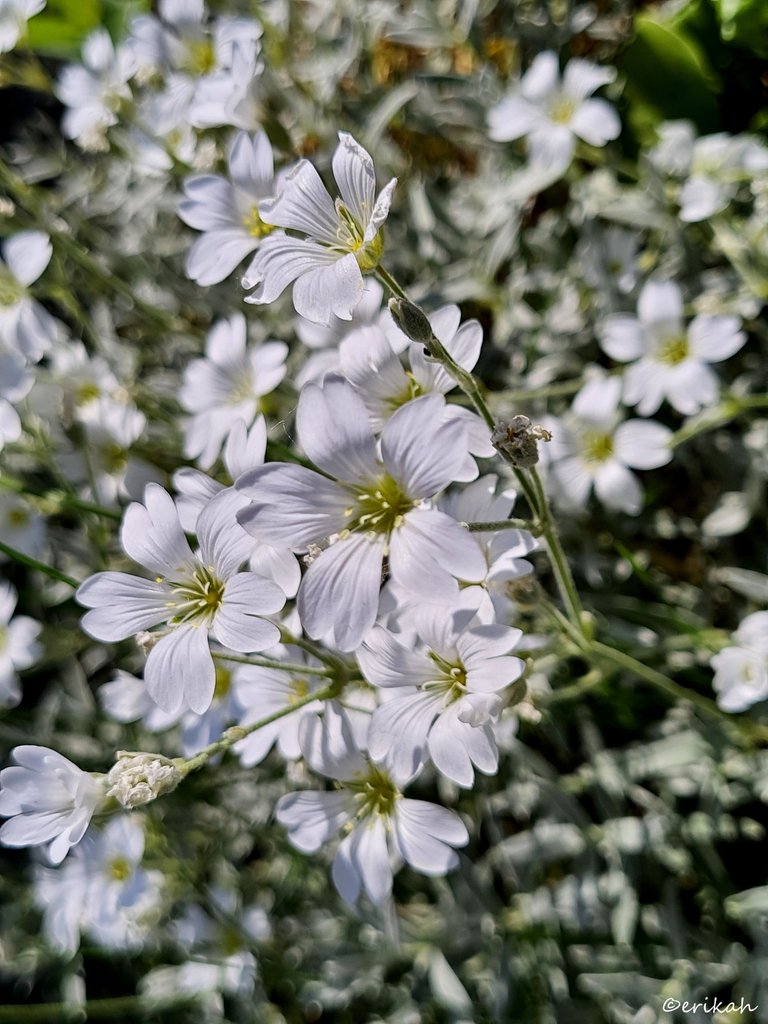 I saw these flowers in a public park and I loved them.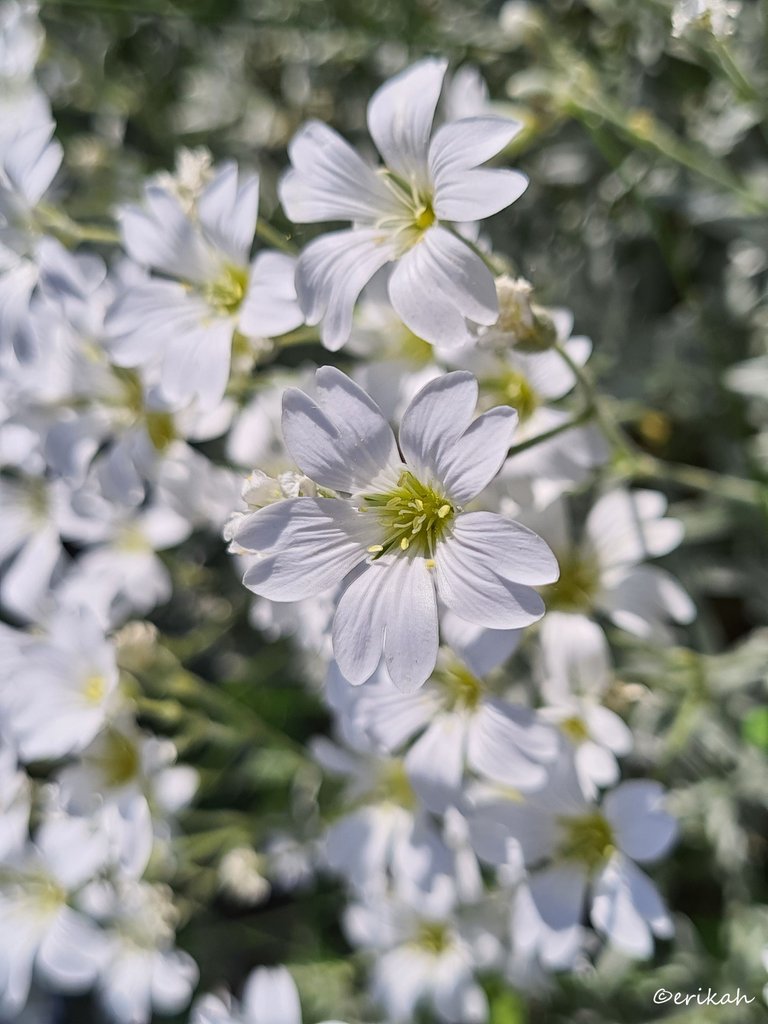 These are small flowers and the leaves are silver green, which is not a usual phenomenon as most of the flowers have green, dark green leaves.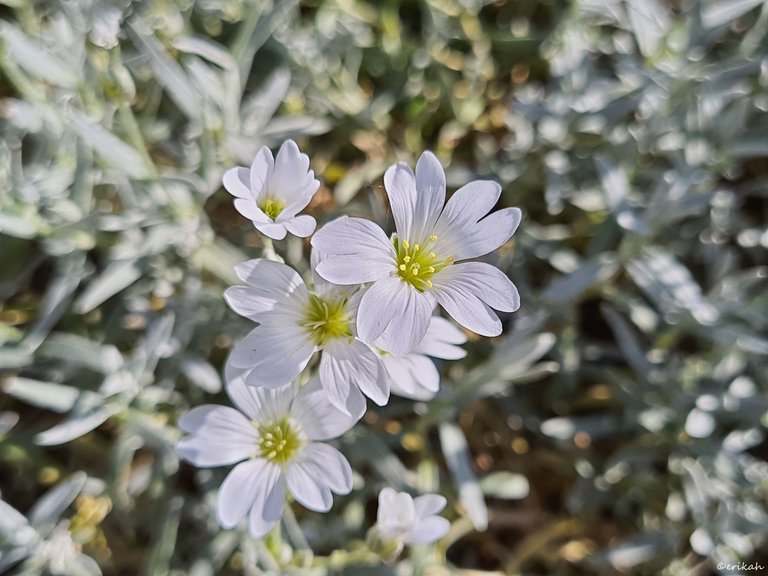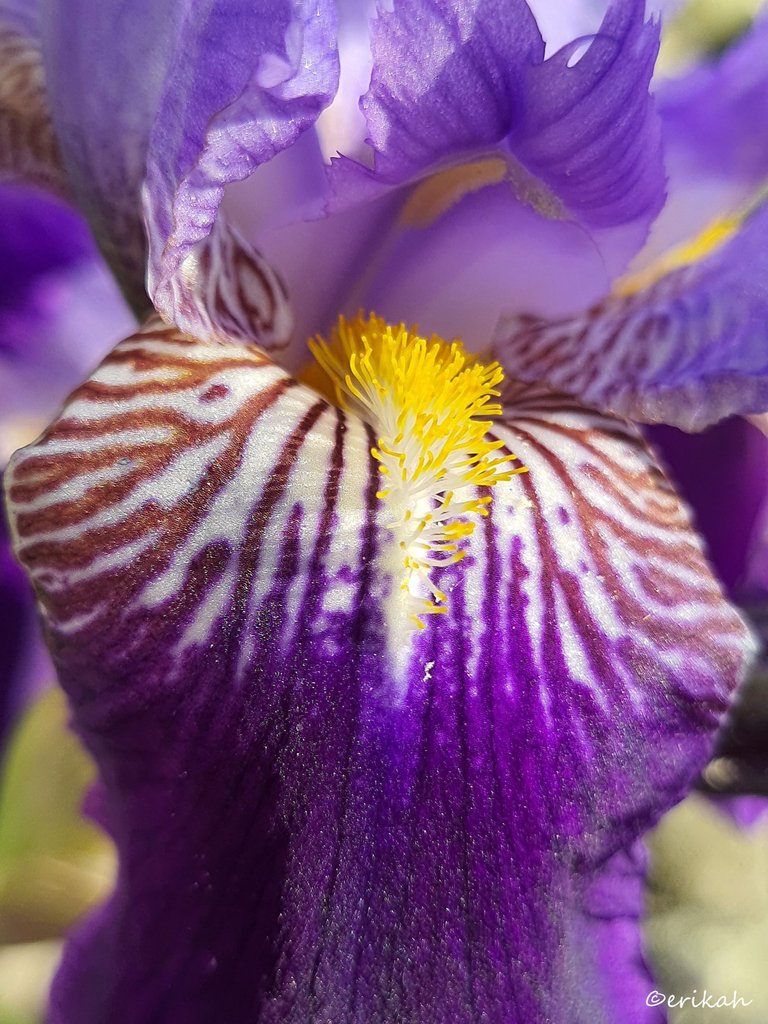 This is the German iris I love so much. Unfortunately I got there too late and all the flowers were already open. I would have loved to take some macro shots about the buds as they look like some missile ends, but what I love about them is the texture. The petals in a bud state look like crepe paper.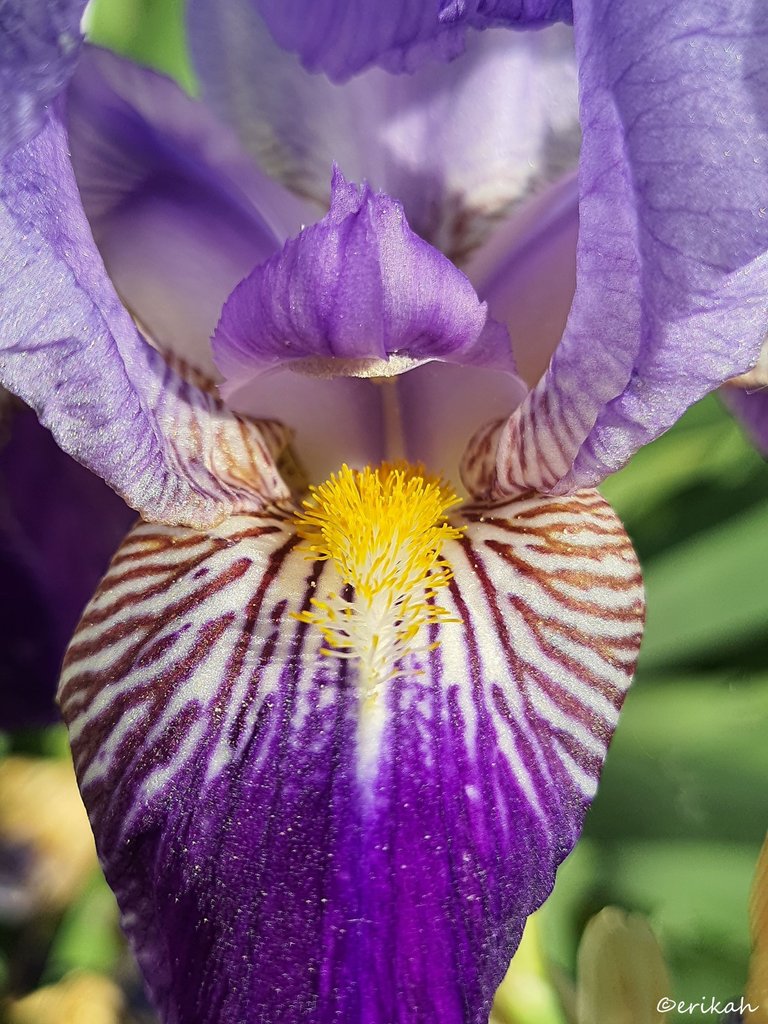 Anyway, that ship has sailed already, but the flowers are still here, so you can admire the print each petal has. The form of the flower is not usual or regular, but these petals are something to admire in my opinion.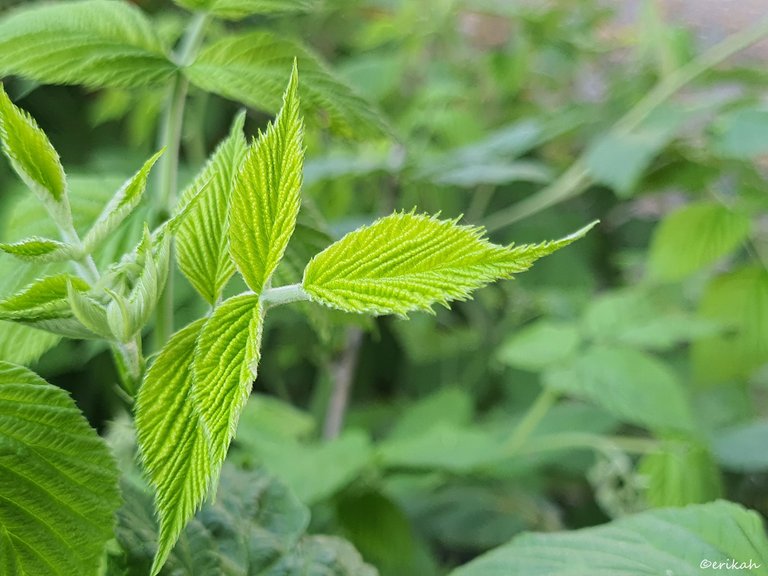 Raspberry leaves always have been my favorite for the obvious reasons. That light, kiwi green is one of my favorite color and the texture of the leaves is absolutely amazing. These are you young leaves as the older ones are smooth and dark green, so you have to catch them early.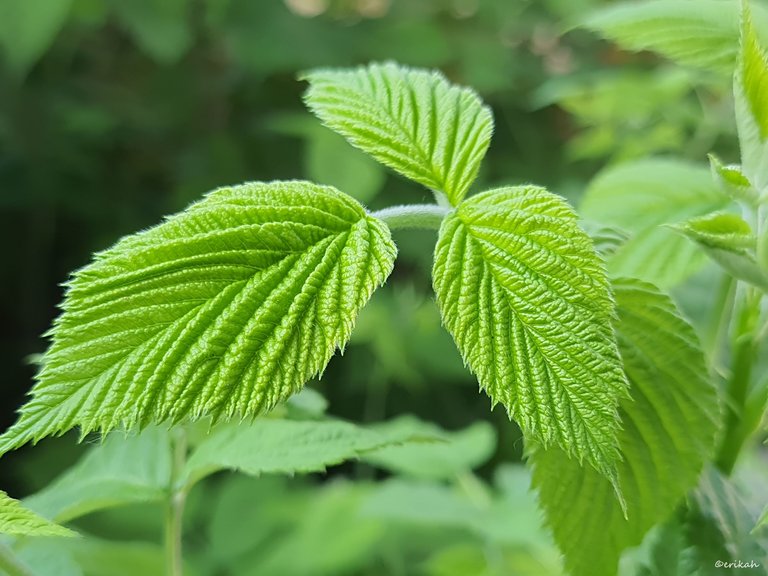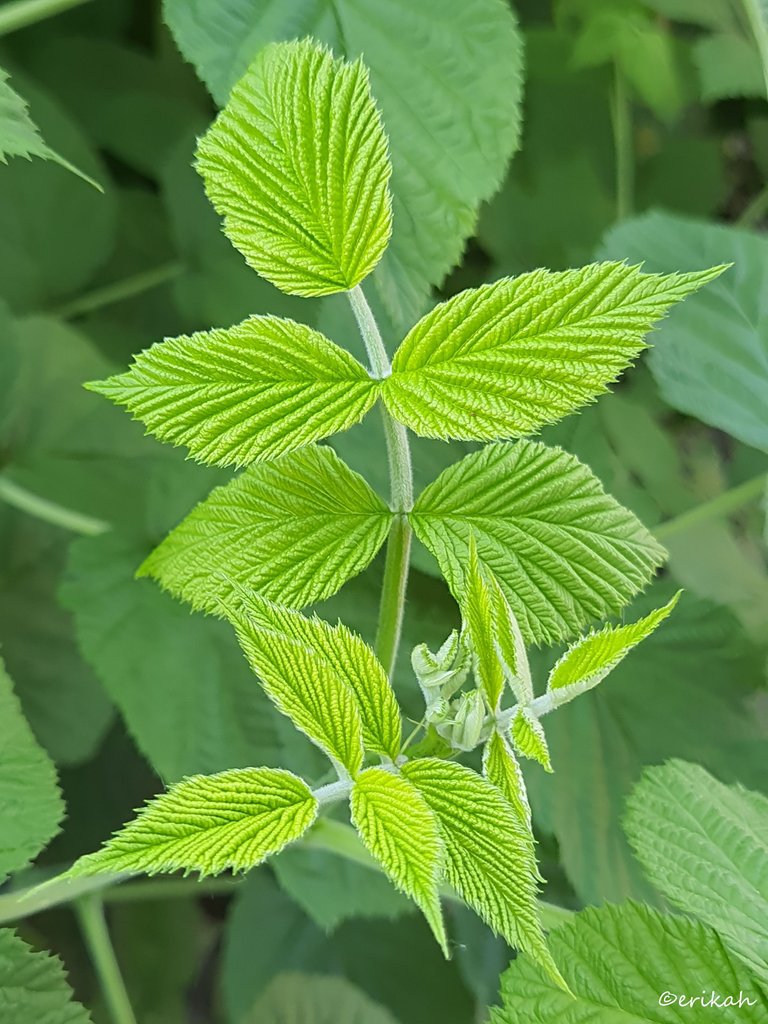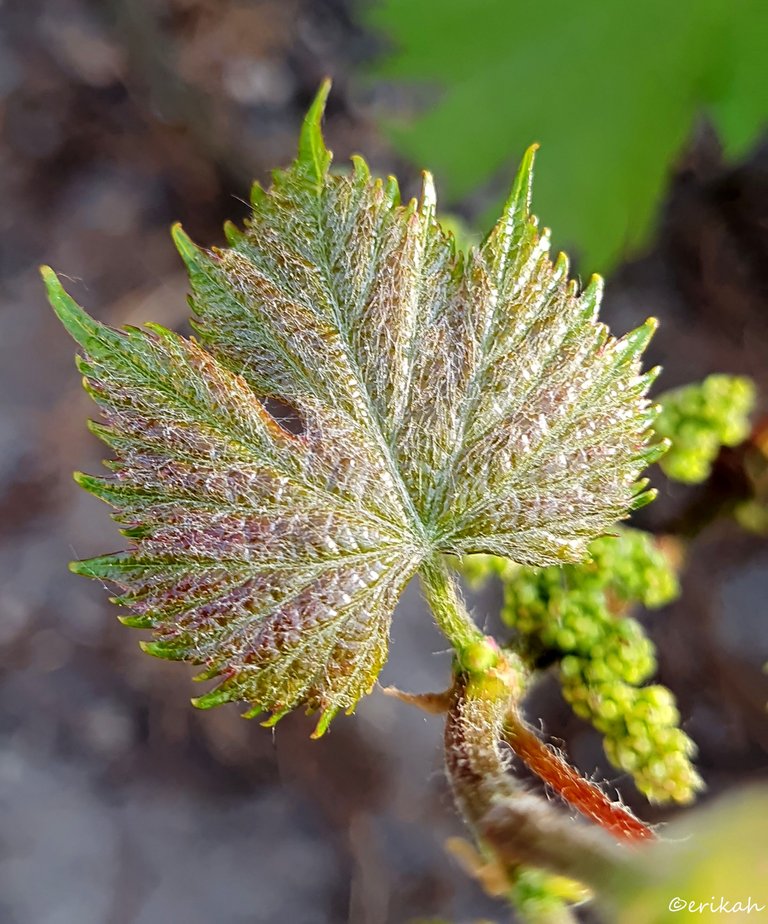 Another beauty to admire is the grape leaf. Grape leaves are nature's miracle from their very early age, I mean since budding.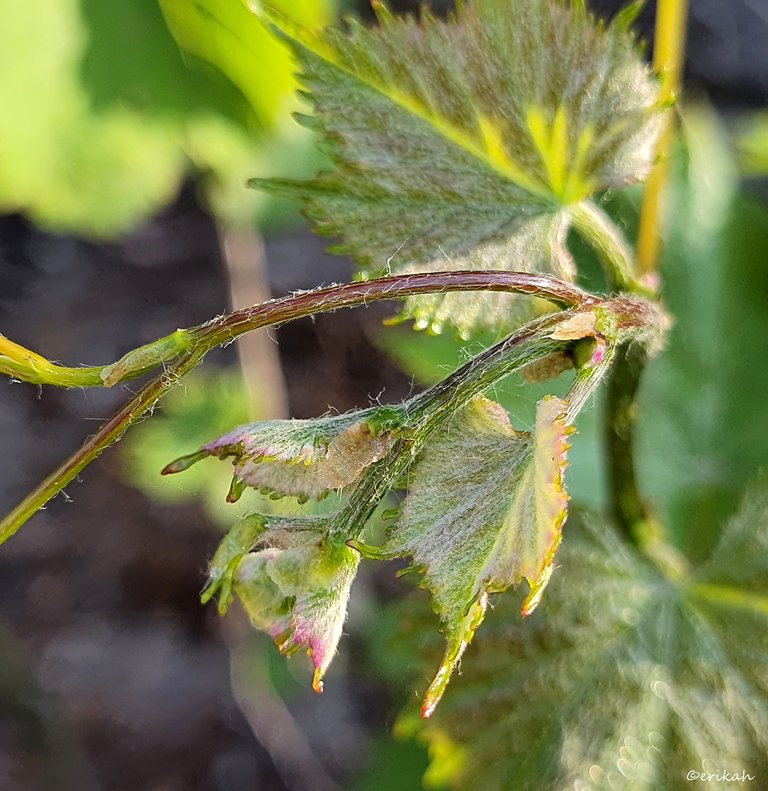 The process of maturation is a lovely one and I wish I could document it from the beginning to the end, but I never spend that much time here.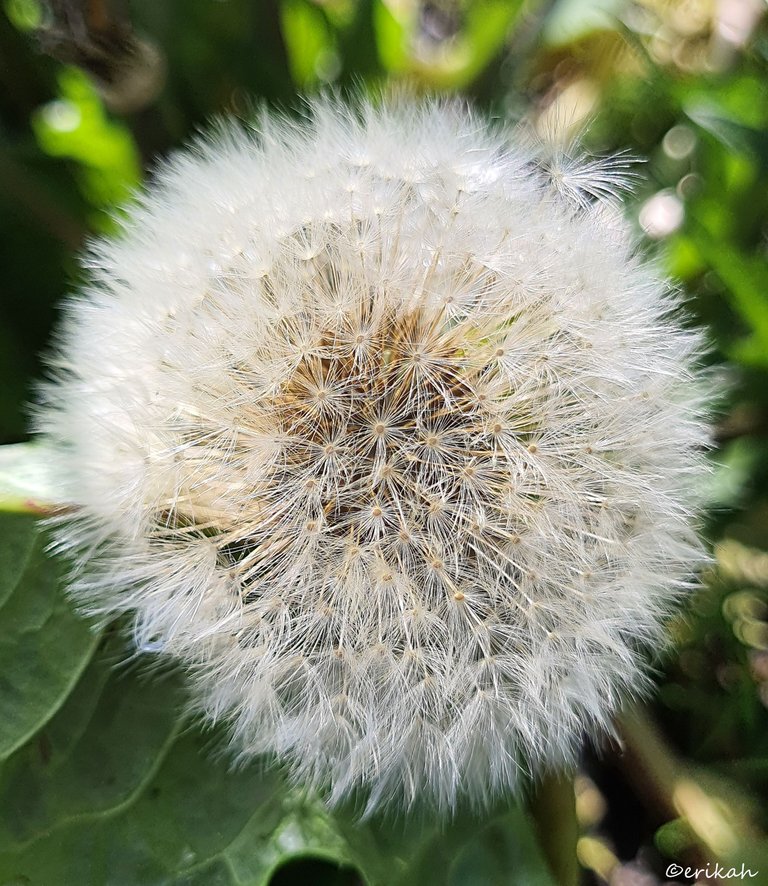 Dandelions are mostly done by now. I've been watching everyone posting dandelion photos, so Hive is full of them, but I guess my last dandelion photo I captured and posted was on the legacy chain, so here it is!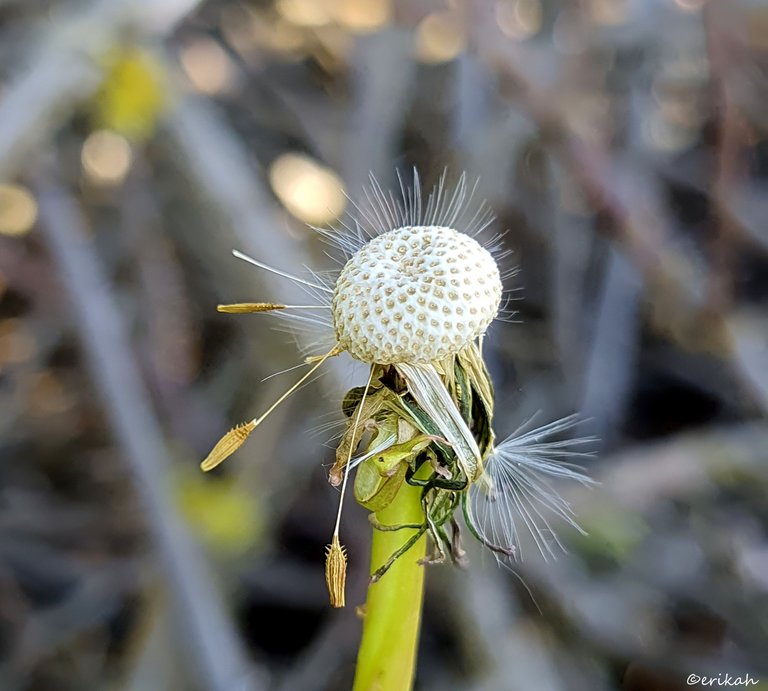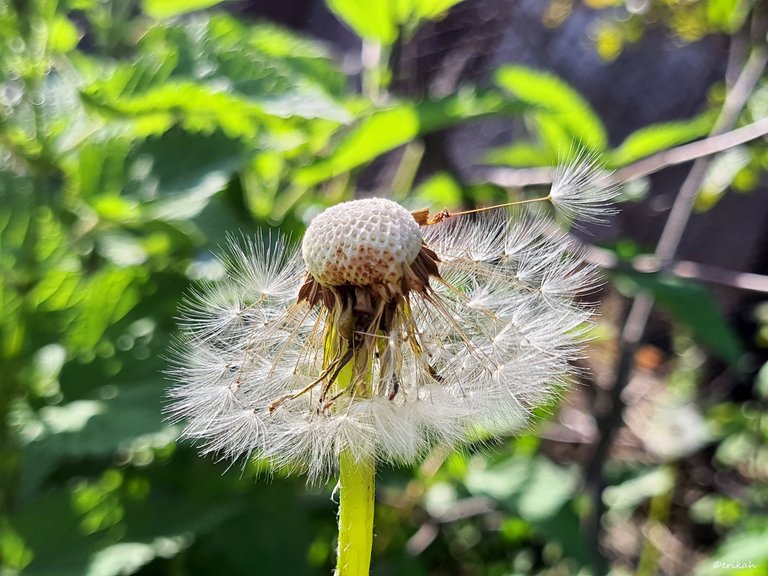 Basically my goal was not to capture the yellow ones, but the bald ones. I think that bald head is more interesting.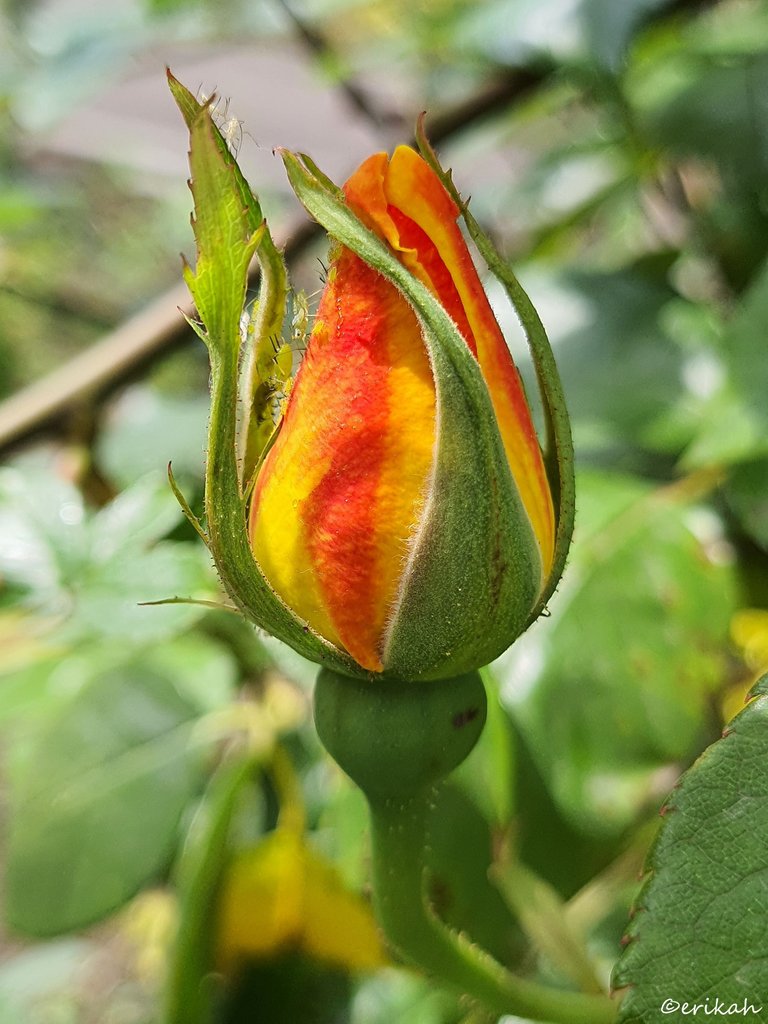 And as this post is about nature and flowers as well, here's a tea rose, a bud that I love so much. I live these yellow - orange roses a lot and was happy to be able to capture this bus. The problem is, the flower, when open, it's yellow and the orange disappears, which is a shame.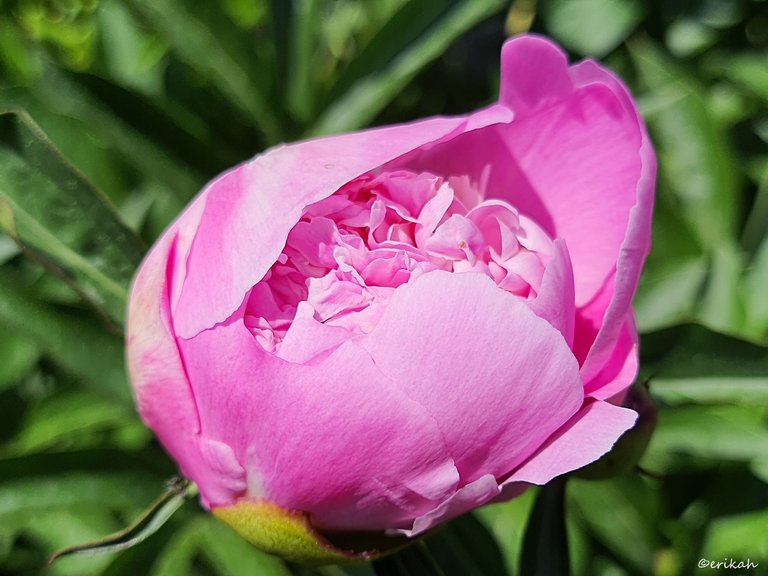 Peony can be considered a spring flower as it opens at the end of spring. My dad has some in the garden and as some of the flowers are preparing to open I thought why not take a few photos. Unfortunately the peony flower doesn't last for long, once it is open, it has a few days to live, after which the petals start to fall off. This is why I brought buds.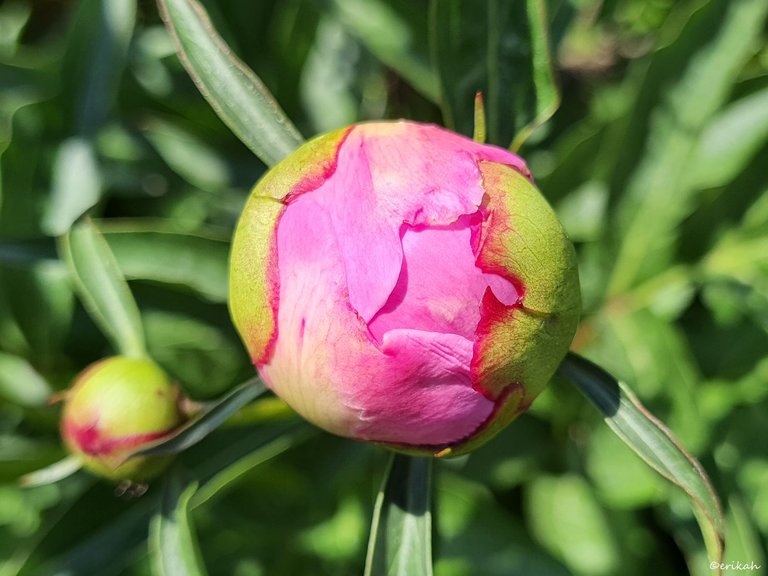 The buds are maybe more interesting than the flower itself. Looks at the texture of the petals and the green pod that covers the bud.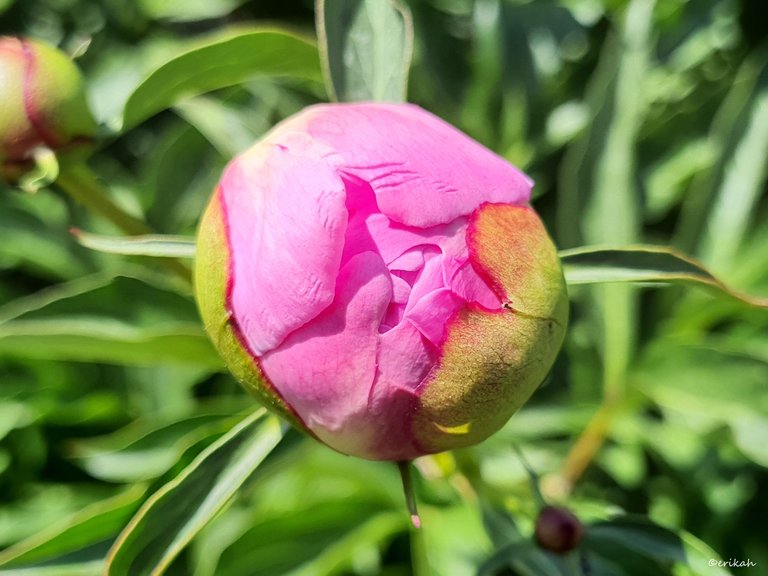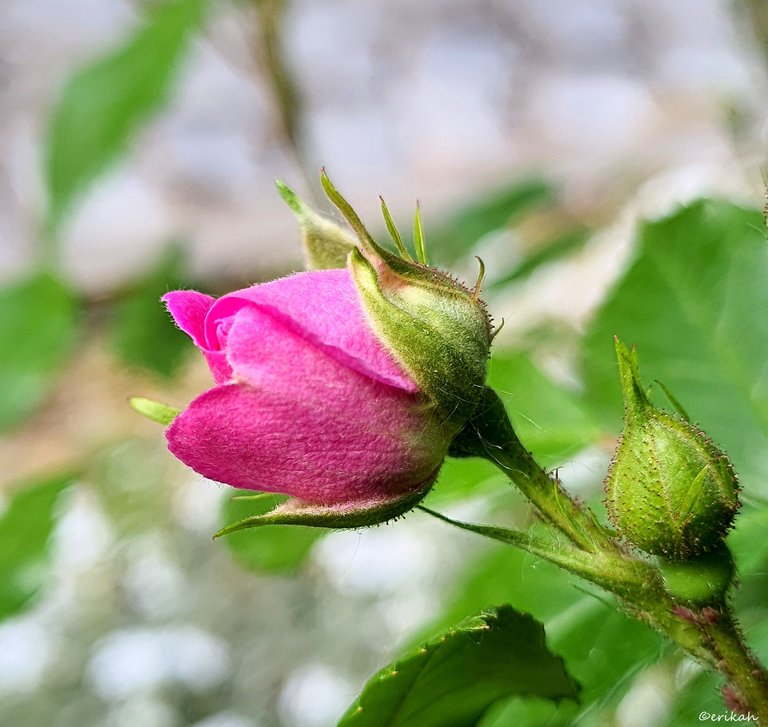 Last, but not least, a little pink rose bud. I spotted this little cutie this morning in a park.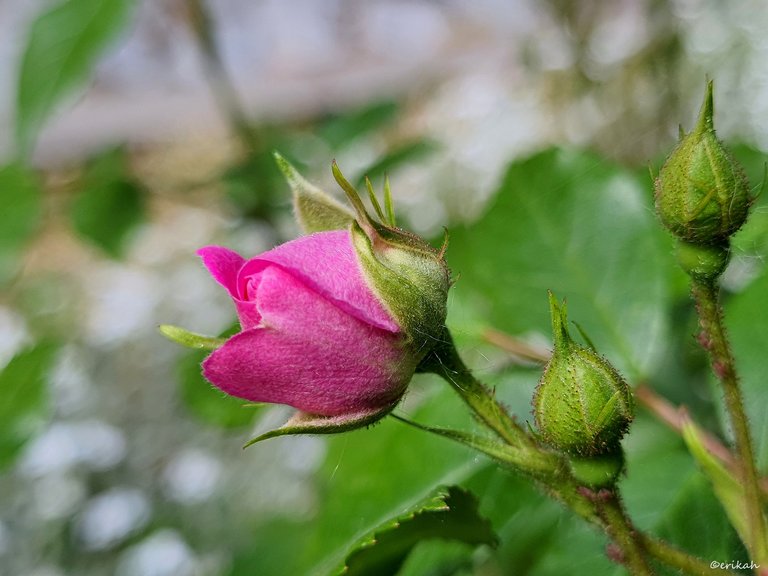 This rose bud was as tiny as a cherry, maybe smaller.

If you're a newbie, you may want to check out these guides:

---
---